9 of the best VIP travel experiences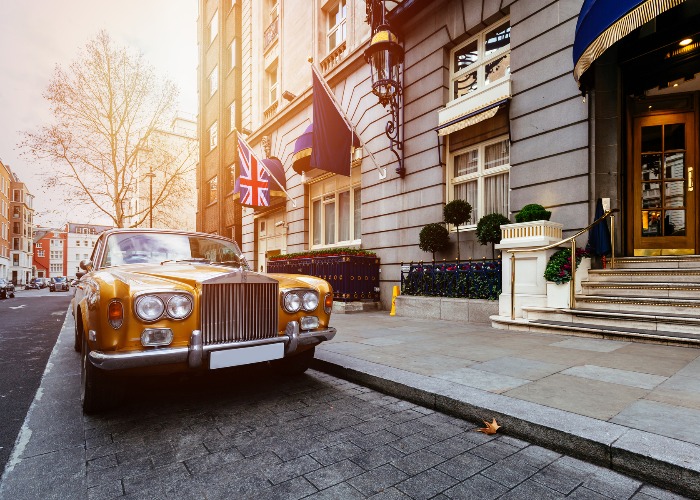 From driving around London in a Rolls-Royce to accessing a rare vintage wardrobe, here are nine ways to really roll out the red carpet on your travels.
1. Fly over Niagara Falls in a helicopter
Two of Canada's most beautiful attractions are Niagara Falls and the Niagara wine region – and there isn't a more exclusive way to see them than from the sky. Relax as Niagara Helicopters takes you over the natural spectacle that is the cascading waterfalls, followed by the romantic vineyards of the fruit belt. Finally touch down at one of the wineries to continue the tour on foot, enjoy a gourmet meal and taste some wines.
What's the damage? Helicopter tour circa £1,561.00 ($CAD2,575) per hour plus cost of winery.
2. Hire a Spanish island
Owning an atoll is the epitome of exclusive and you can get a taste of the lifestyle by renting Tagomago. A five-minute boat ride from Ibiza, this craggy Spanish island has previously hosted celebrities such as Cristiano Ronaldo and The Rolling Stones' Ronnie Wood. Relax in privacy at the five-bedroom villa, enjoying the spectacular views, well-stocked bar, heated pool, whirlpool bath and steam rooms. When you tire of island life, you can sail the seas in your private Mangusta 108 yacht.
What's the damage? Price on application, but around £85,000 ($105,450) per week.
3. Eat the world's most expensive pizza
Forget thin crust margheritas from your local Pizza Hut, if you want Italian pie that says you've splashed cash seek out master pizza chef Renato Viola of Miami Beach eatery Mister O1 Extraordinary Pizza. The Louis XIII is topped with fresh lobster flown in from Norway, as well as three types of caviar and some very expensive shrimps, and is paired with Champagne Krug Clos du Mesnil 1995. What's more, Mr Viola personally makes it.
What's the damage? £9,672 ($12,000). However, at Renato's Miami Beach branch a pizza will set you back a more modest £13.60 ($16.90).
4. Become a Hollywood VIP
If you want to feel A-list, a day spent in Hollywood is a no-brainer. For a private tour of the movie industry's busiest sets and the theme park, book the Universal Studios Hollywood VIP experience. Once your car has been valet-parked you'll be whisked past the queues to attractions such as Wisteria Lane of Desperate Housewives and the original set of Jaws. The tour is followed by a sumptuous private lunch.
What's the damage? £281 ($349) per person.
Check out our guide for more information on Los Angeles' neighbourhoods
5. Cruise around the world for 245 days
To truly taste the high life, take a sabbatical to join an eight-month world cruise setting sail from London. The 745 foot (227m) Viking Sun Ship travels to six continents stopping in 51 countries, with overnight stays in Rio de Janeiro, Ho Chi Minh City, Mumbai and Luxor. On board is 100,000 bottles of Champagne to be sipped at one of the ship's eight restaurants, many pools, or from the comfort of your luxury suite.
What's the damage? Prices from £66,900 ($83,282) to £194,000 ($241,506).
6. Skydive next to Everest
It may sound extreme, but taking place once a year and costing the same as a deposit on a home, the Everest Skydive is only attainable to an elite few. Hovering 23,000-foot (7,010m) high in a chopper, you'll jump out in front of Everest and soar past breath-taking scenery to a base camp. The adrenaline rush will be unbeatable.
What's the damage? £20,152 ($25,000).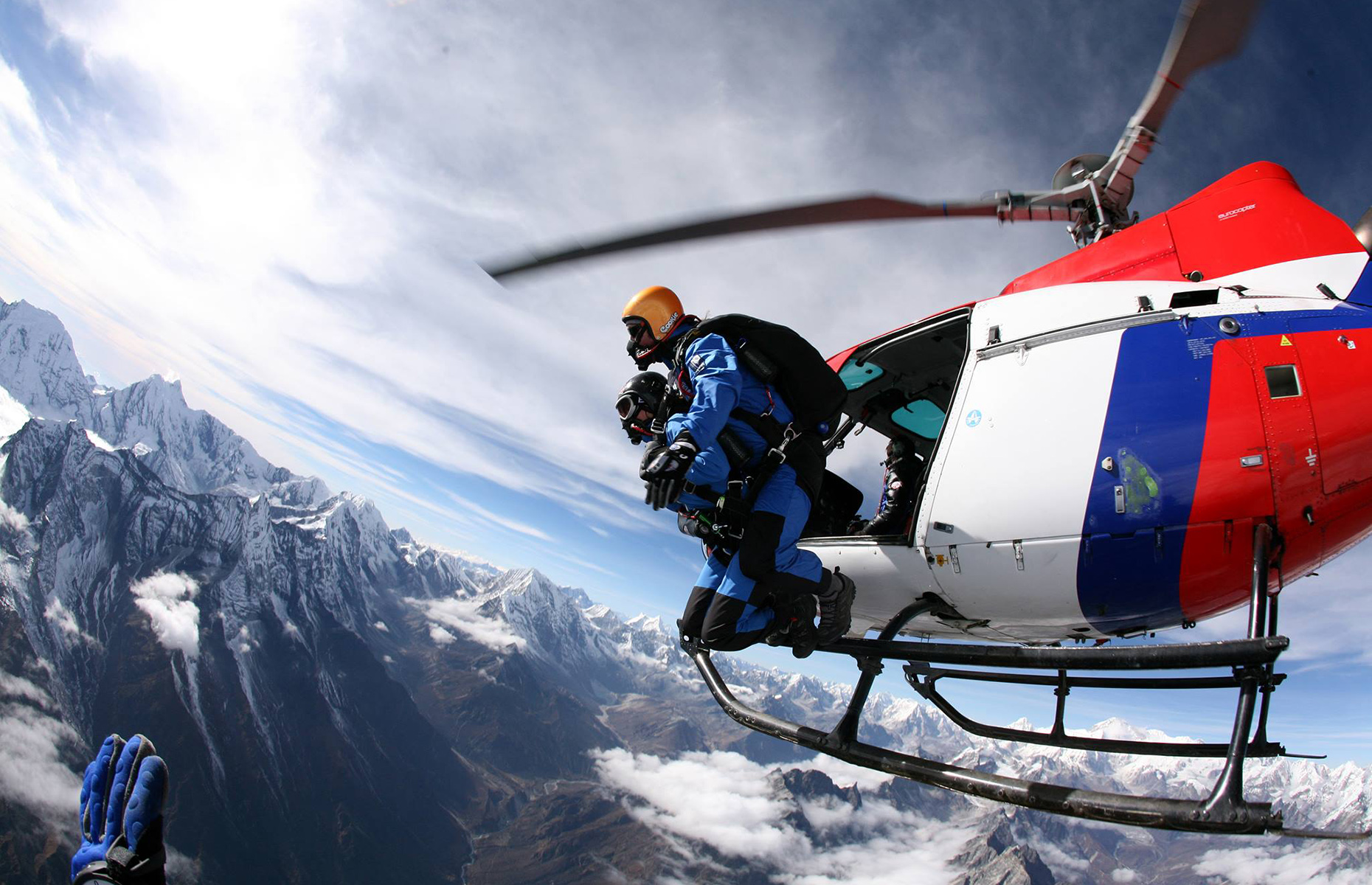 EverestSkydive/Facebook
7. Gain exclusive access to a vintage and designer wardrobe
If you want to feel a million dollars, you also have to look the part. Luckily, when you stay at The Berkeley, London, you can request access to The Berkeley Fashion Trunk. Inside is rare, vintage and designer clothes and accessories including Chanel and Dior, so you'll be dressed to impress on your evening out. Just don't get too attached – you'll have to return everything the next morning.
For more details on what you can do in the city check out our London guide.
What's the damage? Rooms start from around £750 ($935) per night.
8. Stay in one of the world's most expensive hotel rooms
Nearly 6% of the Swiss population are millionaires and at the President Wilson Hotel in Geneva you're almost guaranteed to rub shoulders with the well-heeled. Choose the unique Royal Penthouse Suite which comes with a Steinway grand piano, a billiards table, a private butler and views over Lake Geneva. With 12 bedrooms you won't be short of space to host guests either.
What's the damage? £POA, but around £64,474 ($80,000).
9. Get chauffeured in a Rolls-Royce
If you remember that stunning black and yellow Rolls-Royce Phantom III with license plate number AU1 in Goldfinger, you'll understand why the rare Rolls-Royce Phantom is described as one of the planet's most status-enhancing vehicles. Driven by celebrities ranging from John Lennon to David Beckham, you'll feel like wealth on wheels if you hire one of these iconic cars, complete with chauffeur, from Claremont Executive chauffeur Services Limited to glide through London's streets.
What's the damage? £POA. Circa upwards of £1,000 ($1,240) for 24 hours rental, plus deposit.
Lead image Rolls-Royce in London: Bubble_Tea Stock/Shutterstock
Read more:
Travel tech: better your trip with the coolest gadgets
Destinations where summer never ends
Be the first to comment
Do you want to comment on this article? You need to be signed in for this feature