7 essential things you must do in Ajman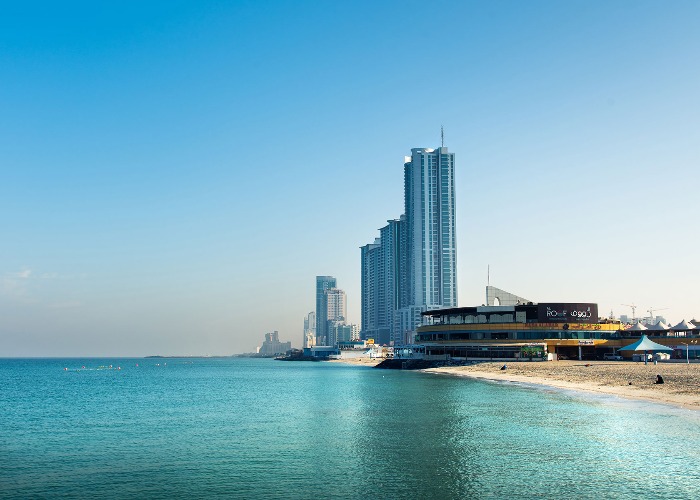 Welcome to Ajman, the United Arab Emirates' best-kept secret – but not for long...
Just under an hour's drive north-east of Dubai, between the neighbouring Emirates of Sharjah and Umm Al Quwain, lies the very much up-and-coming resort area of Ajman.
Imagine Dubai and then imagine everything Dubai isn't – quiet, intimate and delightfully low-key yet still providing the renowned 6-star hospitality synonomous with the Middle East and all at a much cheaper price.
The smallest of the seven Emirates proves – unlike its flashy big brother – that size is most definitely not everything. If you can drag yourself away from your sunlounger, here are 7 reasons to head for Ajman…
1. Kayak in the mangroves
The flock of adolescent flamingos could barely be bothered to shift their beaks from dinner as we silently kayaked past. According to Brian Parry, owner of Quest for Adventure, and our guide for the afternoon, the gaggle of pink 'teenagers' turns up at the mouth of the lagoon at the same time every day – partly to get away from the adults but mostly to grab the first bite from the catch of the day.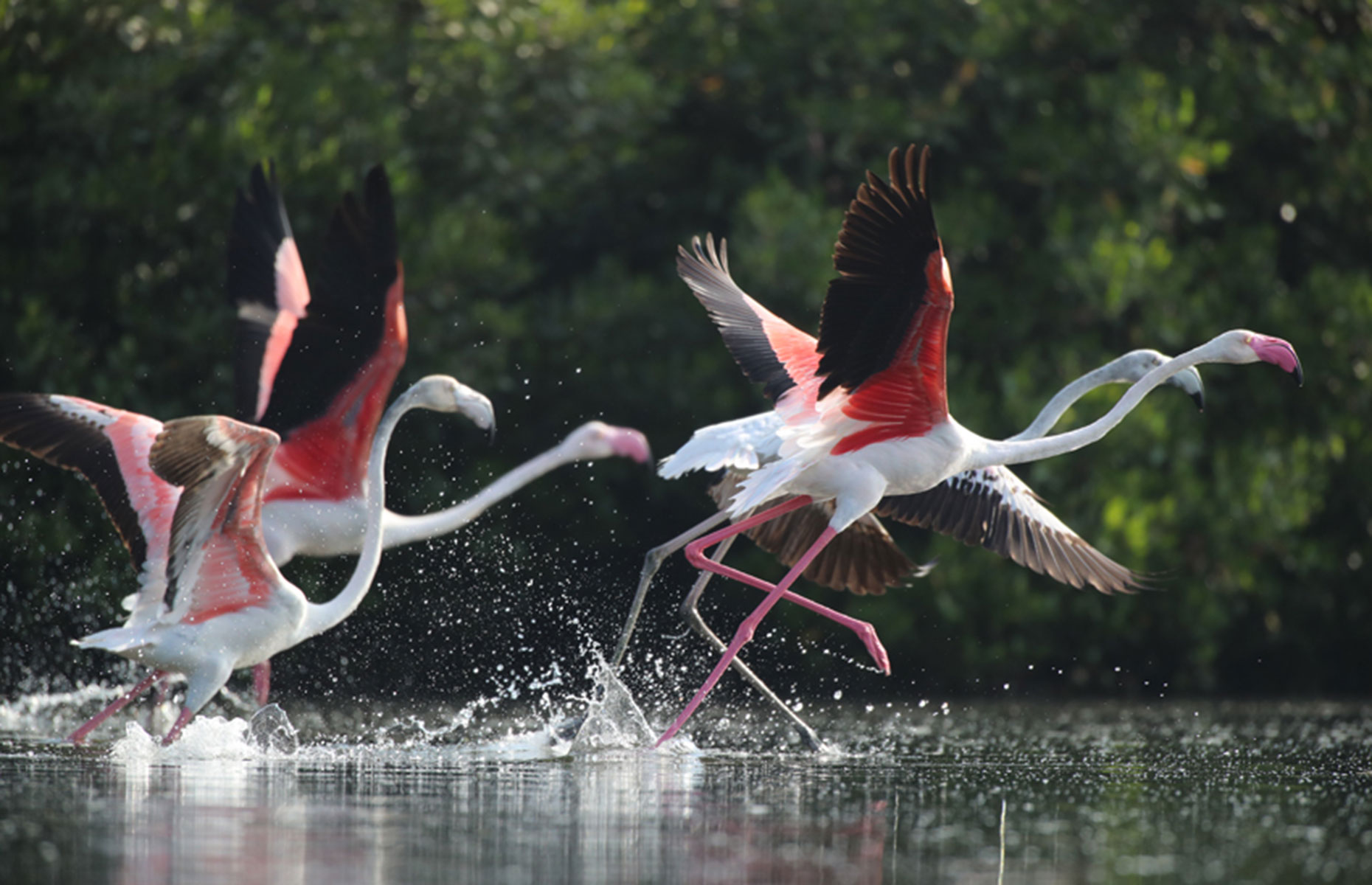 Courtesy of Quest for Adventure
We're at the Al Zorah Nature Reserve, a vibrant ecosystem made up of mangroves, turquoise lagoons and sandy beaches, and home to nearly 60 species of bird including egret and heron. The temporary peace is broken by a passing Western Marsh Harrier – enormous and graceful, it too is unbothered by our presence and shortly after, a glimpse of bright blue wings heralds the arrival of the Indian Roller bird, just two species who call Al Zorah home.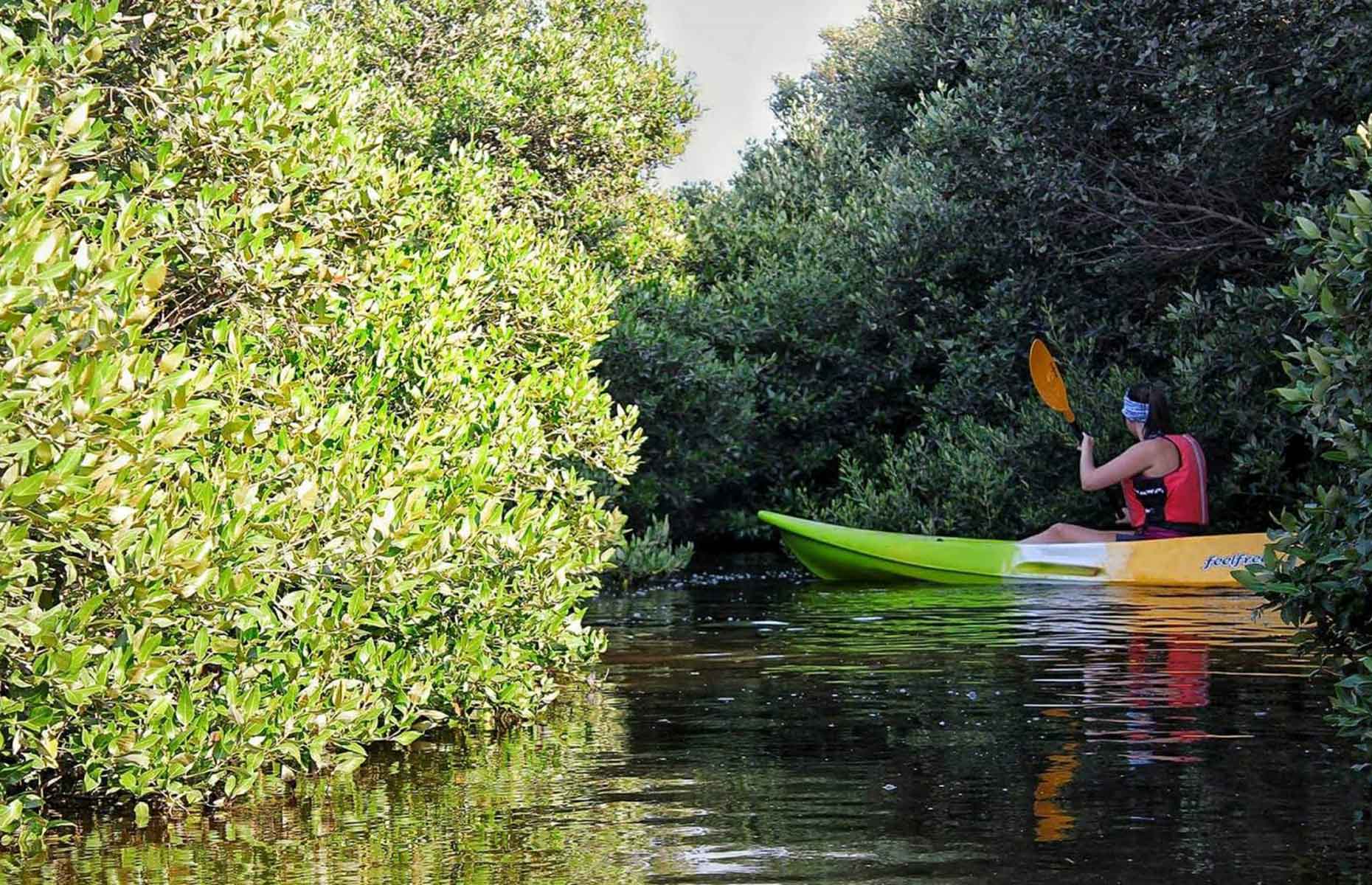 Courtesy of Quest for Adventure​​​​​​​
Brian, originally from north Wales, spent his career in the army, before settling here to run a variety of adventure courses and team-building programmes. Think Bear Grylls without the ego. There's nothing Brian doesn't know about this tidal inland creek, or khor, covering over two square kilometres of ecologically rich wetland.
As we paddle to the end of our kayaking safari, Brian presents us with a mangrove seedling which we solemnly plant and go away happy that we've played a very small part in this fascinating eco-system.
DON'T MISS: Our full guide to Sharjah has everything you need to know
2. Visit Ajman Stud
Just outside the city centre and surrounded by desert dunes, you'll find the Ajman Stud. My equine knowledge could be written on a grain of sand so I wasn't exactly champing at the bit, if you'll pardon the expression, to visit a few horses.
Until I got there, that is, and met 240 of the most beautiful and magnificent animals you'll ever see.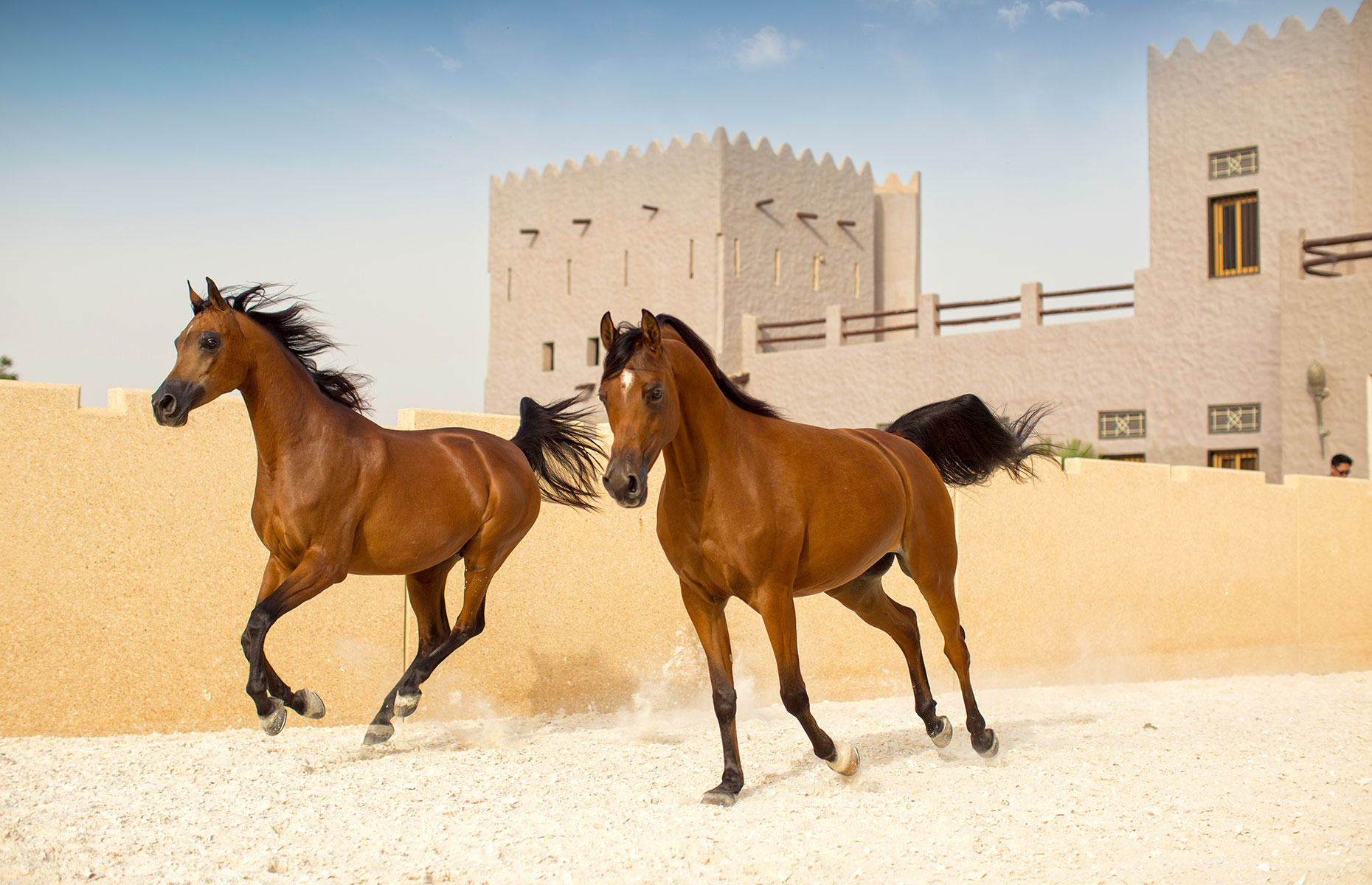 Courtesy of Ajman Tourism
Owned by the Crown Prince of Ajman, Sheikh Ammar Bin Humaid Al Nuaimi, the farm breeds horses for international competitions. No, not horse-racing or show-jumping – think beauty pageants crossed with dressage. They're a huge thing, apparently, in The Emirates, the USA and France – and the Sheikh's horses are immensely successful.
Open to the public for the first time this year and with no entrance fee, you really should pay a visit – if only to marvel at the equine living conditions. Each pristine stable gleamed and sparkled – along with the horses – and made me realise my home doesn't come anywhere close to these exacting standards.
3. Take a hike
From June to September, when the temperatures soar to the mid-40s, join the mass exodus out of the city and head for the cool of the hills.
The Ajman enclave of Masfout, a 90-minute drive from the city, skirting the borders of Oman, will lead you to the foothills of the Hajar Mountains. This craggy range stretches from northeastern Oman through the eastern United Arab Emirates and back down into southern Oman.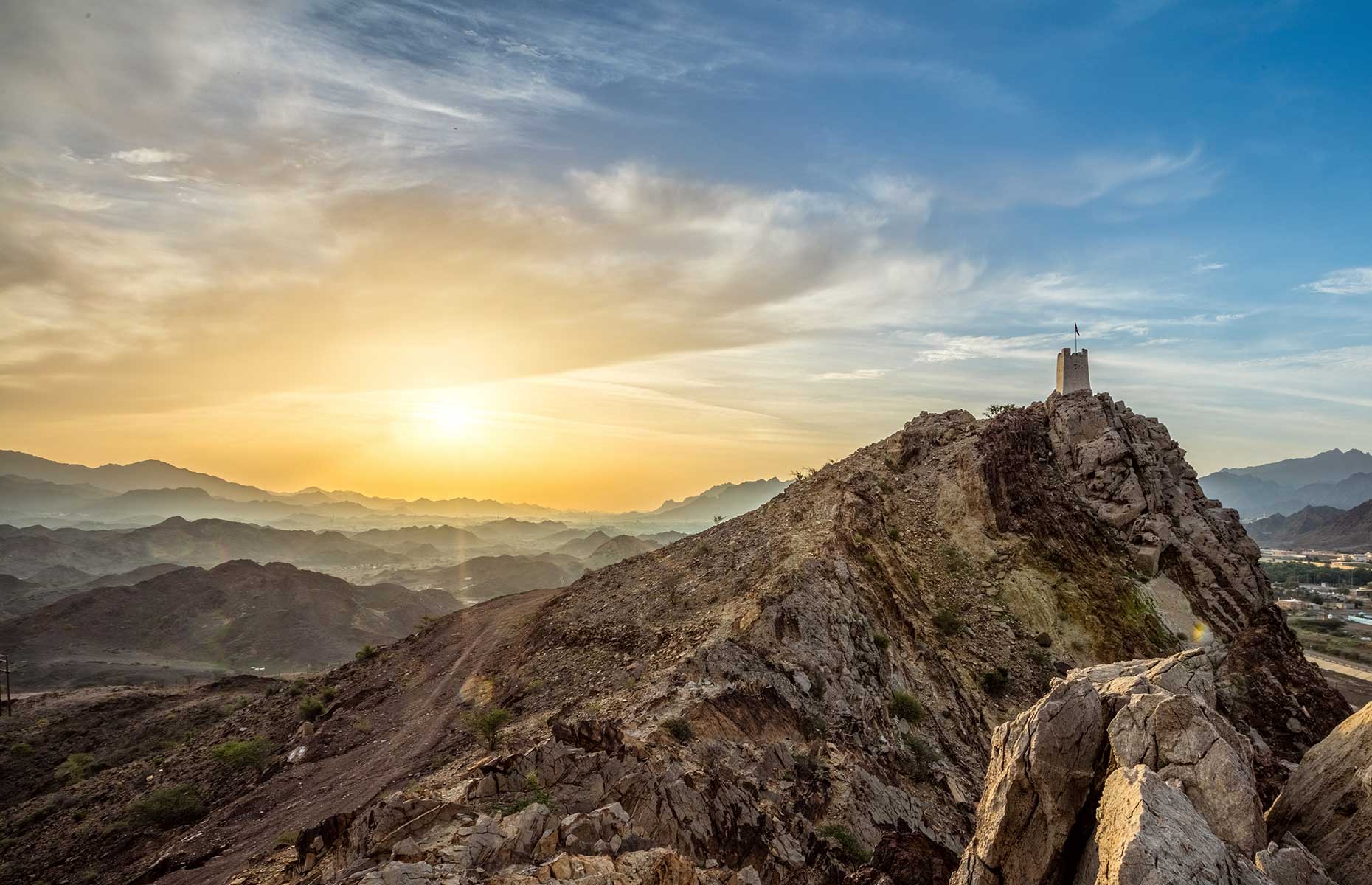 Courtesy of Ajman Tourism
Pack your hiking boots and trek the well-worn goat trails. The UAE doesn't have official tourist hiking trails (as yet) but it's easy to follow the GPS on your phone. Wear light, loose clothing and obviously take plenty of sunscreen, water and a hat.
Masfout has some well-stocked grocery stores in the town for water and snacks before you head out into the surrounding countryside. This really is getting away from it all.
4. Go on a desert safari
Being in the world's biggest sandpit, it'd be a great shame not to take advantage of a desert safari and what better way to travel than in a vintage open-top 1950s Land Rover.
Pick-up from your hotel mid-afternoon and head out to the desert, keeping your eyes peeled for wild birds, Arabian oryx and gazelles along the way. Discover life in a Bedouin camp and learn the art of Arabian bread and coffee making. Enjoy music and dance heritage-style and as the sun sets behind the dunes, enjoy your own personal falcon demonstration – a sport that dates back more than 2,000 years.
There's time for a short night-time camel ride – an experience not to be missed – before tucking in to a three-course Arabian dinner under the stars with traditional music and dance as an accompaniment.
The Heritage Desert Safari costs AED595 (around £125) per person. But if you're not pushed for time or money, treat yourself to the Overnight Desert Safari AED995 (around £210) which includes all of the above plus an Arabian night in a Bedouin camp and breakfast. For more details and to book visit Platinum Heritage.
5. Chill out in a 5-star hotel
We stayed at the Fairmont Ajman which looked after us in true Middle Eastern luxury. Our sumptuous room with an enormous terrace overlooked the Arabian Gulf. And with eight restaurants to choose from, it's actually hard work to get round them all.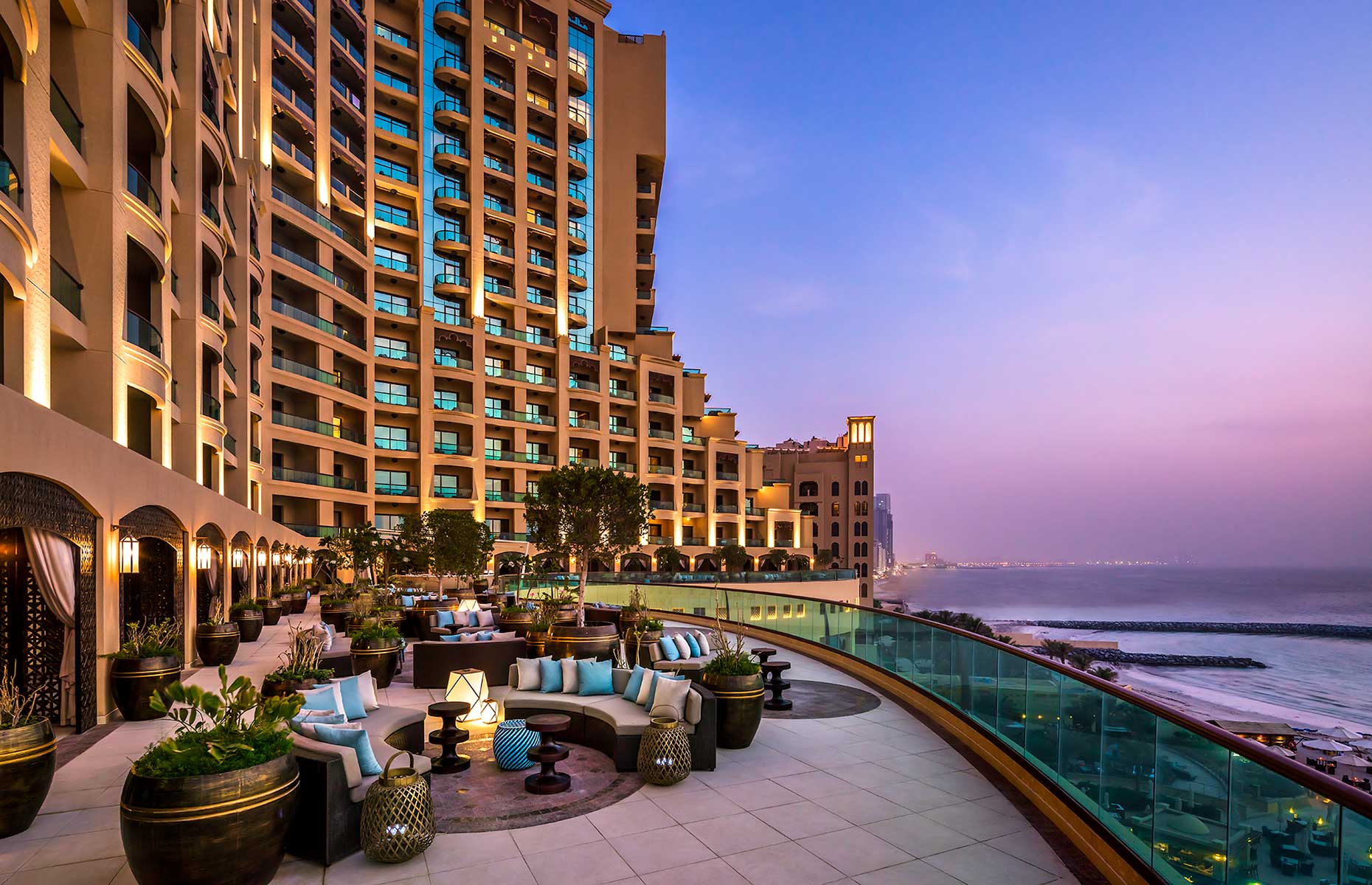 Courtesy of Fairmont
During the day, choose your sunlounger either in a private cabana, around the pool or lapping the gentle waves of the warm Arabian Gulf. Welcome to the Ajman way of chillin'.
6. Eat till you drop
For Arabian authenticity, the Qdeemk Ndemk Cafe, handily across the street from the Fairmont, looks rather unprepossessing from the outside. but what a find.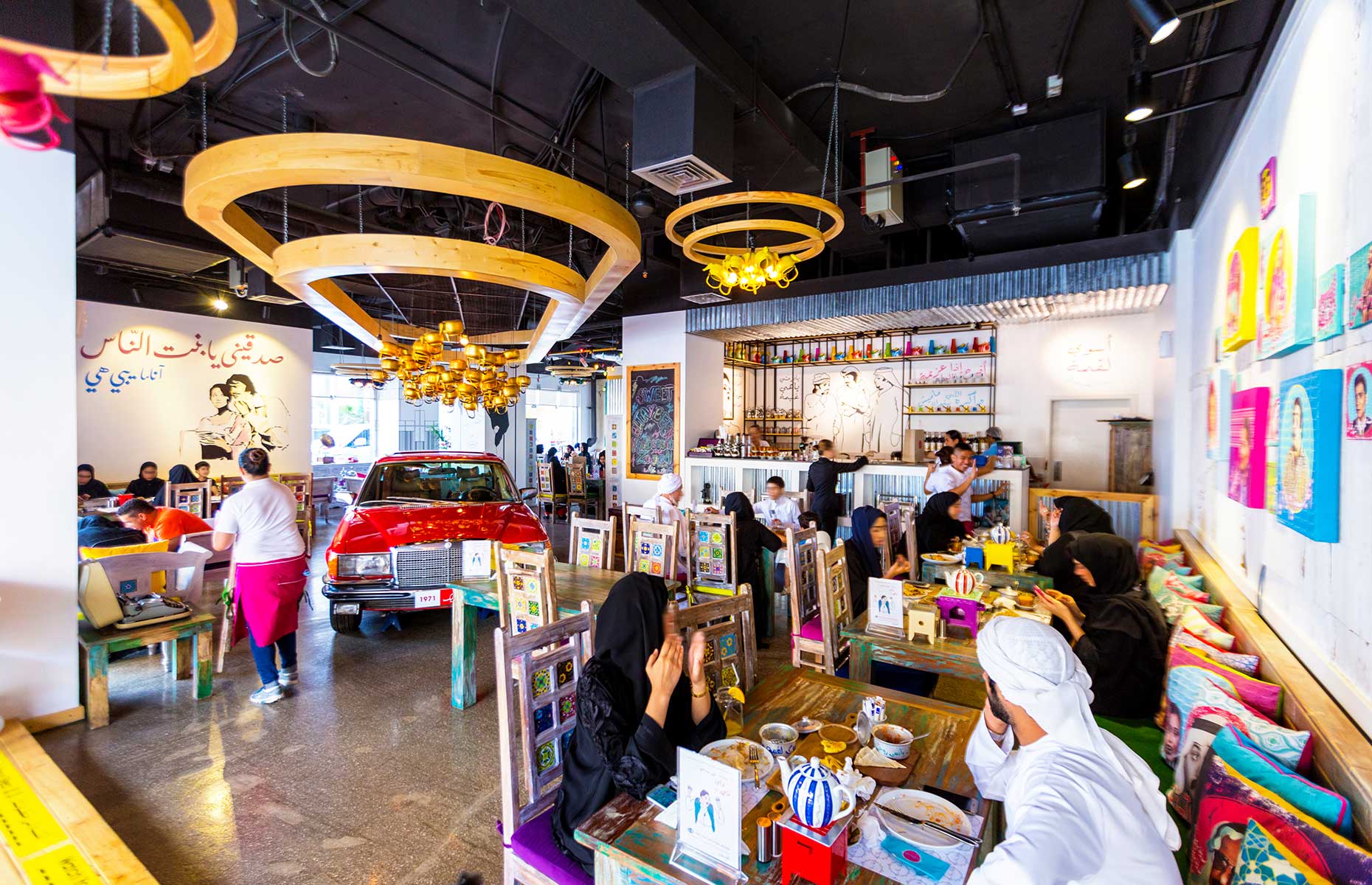 Courtesy of Ajman Tourism
The retro interior, featuring an eclectic mix of 1950s and 1960s memorabilia, includes a full-size 1960s Mercedes parked in the middle of the eating area.
Go for brunch featuring balaleet, a traditional sweet and savoury dish made from sweet vermicelli cardamom, rose water and saffron topped with scrambled eggs and Oman bites, basically a chip butty with cream cheese and chai karak. Our downfall, however, was dessert – baby doughnuts dripping in local date syrup.
The choice of restaurants at the Fairmont Ajman, is second to none too. At the Turkish restaurant, Kiyi, the chef came over to introduce himself to ask if we had any allergies or dislikes before suggesting we ignore the menu and allow him to create authentic hot and cold Turkish mezzehs for us.
7. Hit the shops
The deliciously laid-back ambiance of Ajman continues well into the evening when the temperature cools and the Emirati take to the streets for an early-evning 'promenade' along the 2.5-mile long Ajman Corniche.
Stop at any of the little cafés and boutiques which seem to spring up on a weekly basis and indulge in an ice-cream couple with a spot of people-watching. Or, if you've got dirham burning a hole in your pocket, head to the nearby Souk Saleh for a fantastic choice of exotic fabrics or, right across the street, the gold souk.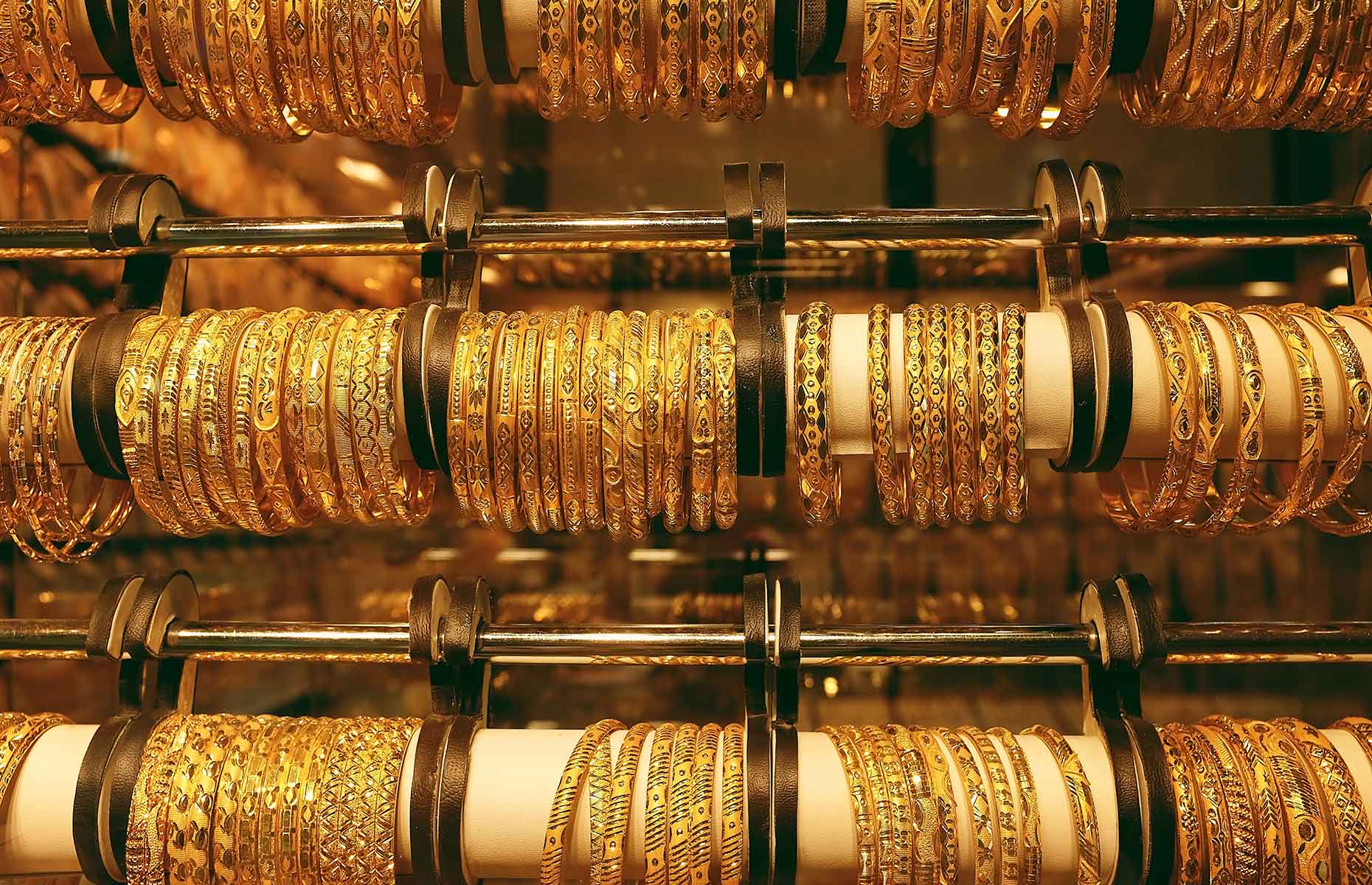 Joanna Skladanek/Courtesy of Ajman Tourism
Practice your bartering and bring home a golden souvenir or two. But, if you really can't avoid the lure of serious shopping, the Fairmont runs a complementary shuttle bus service in and out of the Dubai Mall for high-end designers at high-end prices.
READ MORE: Check out our guide to Dubai
Book it
Virgin Holidays (0344 557 3859) offers five nights' in Ajman from £956pp including direct Emirates flights from London Stansted to Dubai. The Ultimate Resort Experience at the Fairmont Ajman includes a 30-minute massage, unlimited alcoholic beverages and soft drinks during meals at select hotel bars from 11am until 11 pm and a choice of a daily dining experiences from two meal plans, plus private transfers.
For further information see Ajman Travel.
Be the first to comment
Do you want to comment on this article? You need to be signed in for this feature