A weekend away in leisurely Lausanne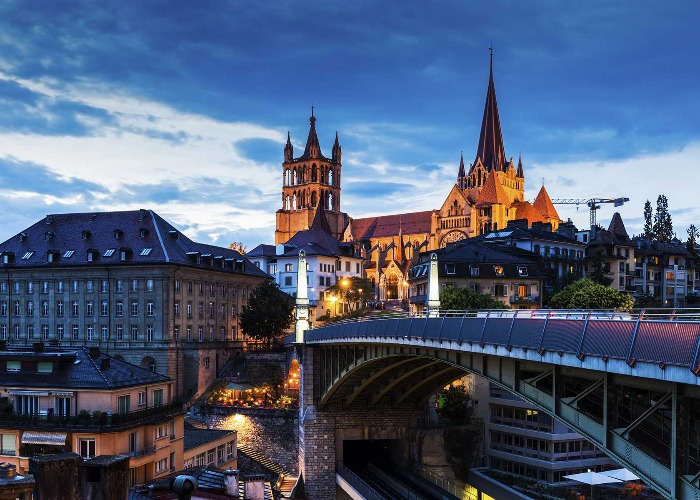 Easy does it in Switzerland's pretty city that's filled with winning wines, historic buildings and fine food.
Warning: Lausanne isn't a city for skinny jeans. While you might lose a few lbs meandering around the historic and thoroughly walkable centre, chances are 48 hours spent filling your face at restaurants dedicated to fondue and devouring whole animal-shaped chocolates will have an inevitable effect on the waistline.
Then there are the wines. Didn't know the Swiss had vineyards? Well that's because hardly any wines are exported as Lausanne's residents keep their award-winning whites and reds, made in the hills above the city, pretty much to themselves. To enjoy them you'll just have to come for yourself.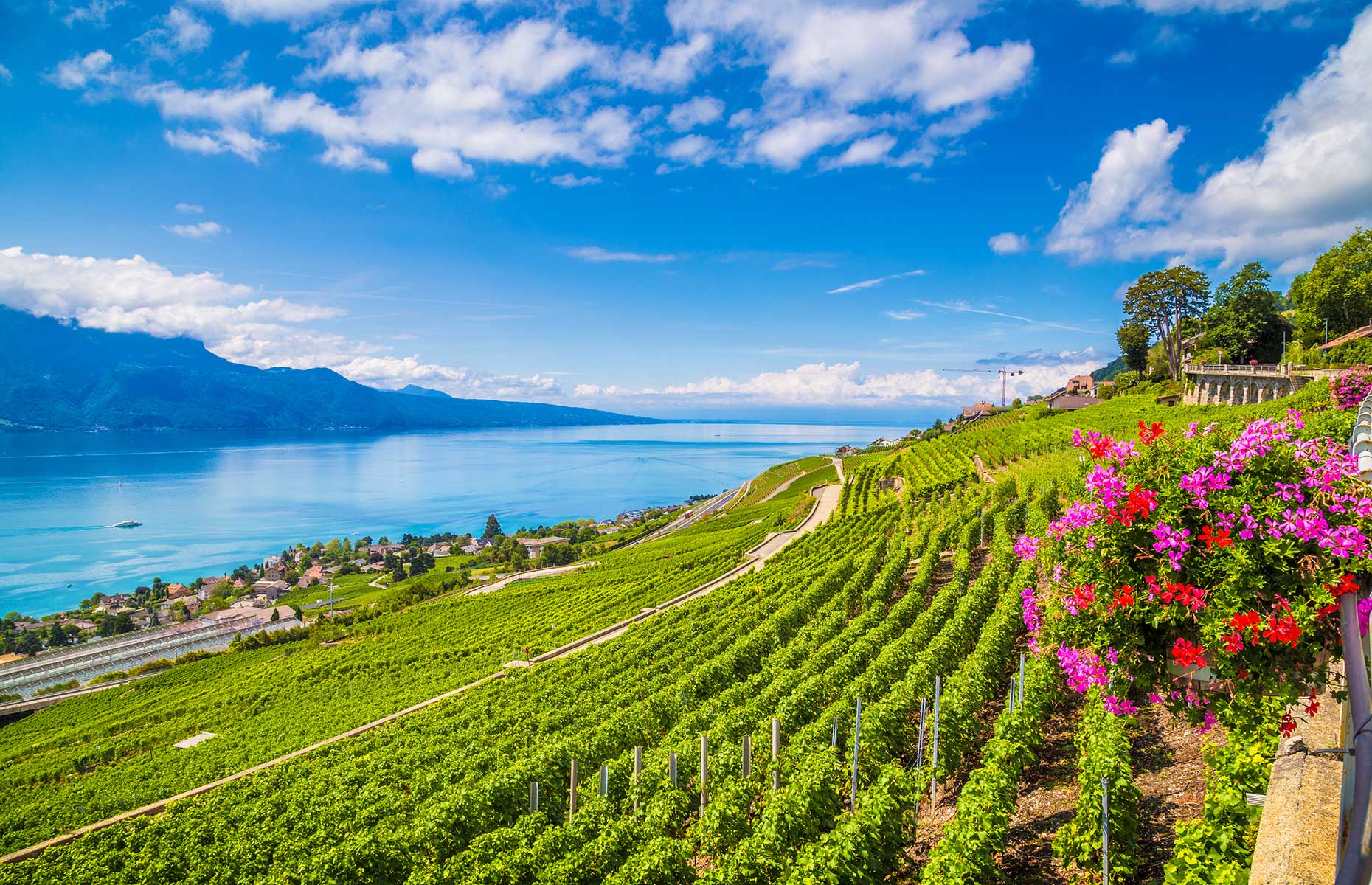 canadastock/Shutterstock
All the diet-busting eating and drinking is an odd fit for Switzerland's fourth city as Lausanne is also the home of professional sport. The International Olympic Committee is headquartered here and you'll find a marvellous family-friendly museum showcasing the history of the games too.
READ MORE: Check out our full guide to Zürich
Over the years Coco Chanel and David Bowie have taken up residence, and it's not difficult to see why. Lausanne is a crowd-free, wear-your-trainers-to-dinner kind of town that blows Switzerland's sometimes uptight reputation right out into Lac Léman itself.
So be sure to pack loose and light to follow our guide to one of Europe's most chilled out and food-filled city breaks.
Friday
Check-in to: Hôtel des Voyageurs. This recently refurbished hotel is our pick of the mid-range options. Right in the heart of the city, just a four-minute walk from the metro stop Lausanne Flon. Rooms offer spacious modern fittings and Nespresso machines (What else? The coffee company is based in the city).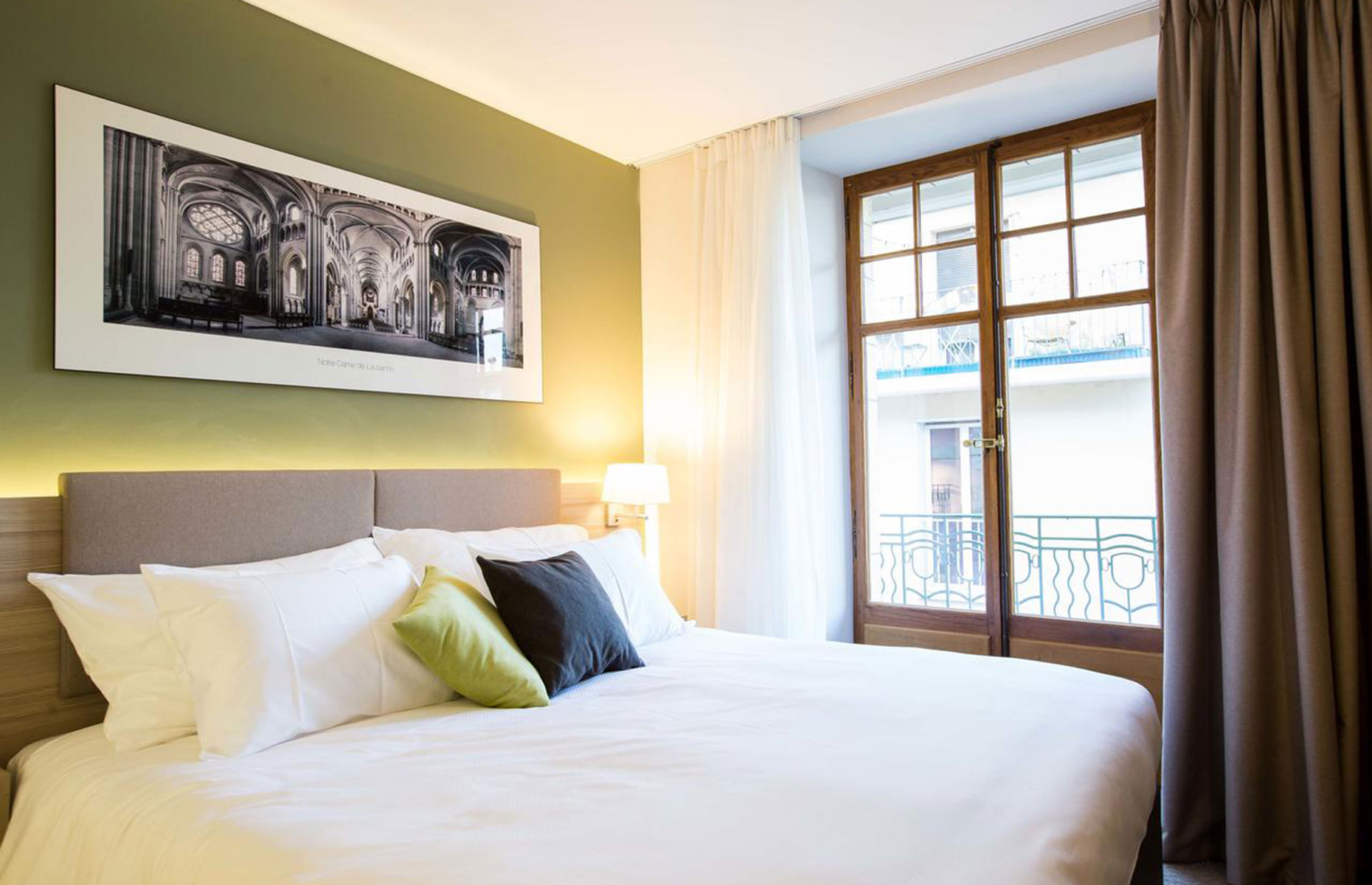 Hôtel des Voyageurs/Booking.com
Have lunch at: Auberge de la Gare. Overlooking Lac Léman and the vineyards in La Vaux this family-run restaurant is the perfect spot to kick off your weekend break. A 10-minute train journey out of town, ask to reserve a spot on the terrace. Dive straight into Swiss cuisine and order the Filets de Perche Frais, tiny buttery fillets of locally caught fish from the lake, served with a mountain of proper French fries and homemade tartar sauce.
Sip wines: in the vineyards next door. La Vaux's vineyards are UNESCO-listed and at the Domaine Croix Duplex they've been making wines for three generations. Because of the steep hills the grapes are picked by hand for the 26 varieties of wines produced here. Pop in and enjoy a sample of wines on the veranda including the Fleurettes aux 4 Plants – a deep, berry-flavoured red.
Learn all about chocolate at: Durig Chocolatier. There are around 40 chocolate makers in Lausanne, but Durig's is the top name in town. Their premises on Rue Mercerie is both a shop and workshop. Book in advance and you can join a session. We went before Easter and were shown how the animal-shaped figurines including rabbits and crocodiles are made using layers of dark and milk chocolate. While the cocoa comes from the Caribbean, it's the milk from the Rossinière region, around 50 miles away, that makes this such a Swiss speciality.
Have a pre-dinner drink at: The Great Escape. The bar offers Friday night bands and a super selection of everything from Weissbier to wines. But, really, locals come here for the expansive terrace and the chance to watch the sunset with a view of the city below.
READ MORE: 6 reasons to visit offbeat Basel
Dine at: Brasserie de Montbenon, set in the stuccoed-surroundings of the Casino (not for gambling, this was originally a meeting place). Feast on a tapas of meat dishes such as rillettes de poulet to start, then follow with Coquille St Jacques served on a viscous risotto. Wine is reasonably priced here too, a glass of local Gamay is around £5 (CHF 6.50).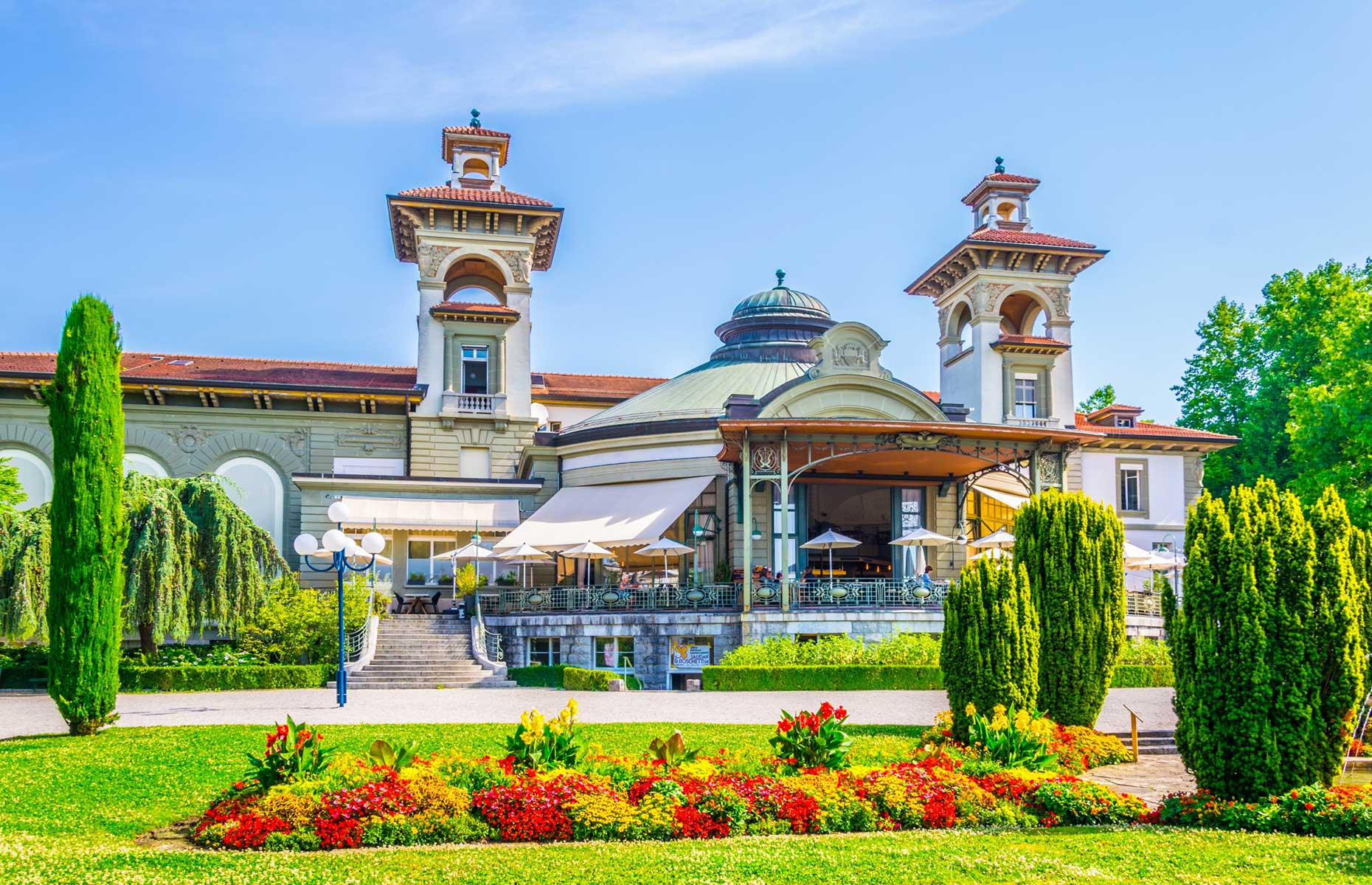 trabantos/Shutterstock
Saturday
Take a walking tour: around the Old Town as Saturday mornings are made for mooching. Exploring by yourself is straightforward but a walking tour (book via the tourist office in Lausanne Gare) will help you get under the skin of the city. Our guide Hilary took us around to unlock some of the city's secrets. Highlights include the art installation on the roof of Saint-François Church and the story of the Guet, the city's night watchman, a job started in 1405 and remains to this day at the city's cathedral.
Don't miss the moving clock in Palud Square. The charming moving figurines appear as the clock strikes the hour from 7am to 7pm. It's delightful whether you're four or 40.
Top tip: bring a reusable water bottle as you can fill up with fresh H20 at any of the city's 300 fountains.
Hit the market: Lausanne isn't a massive shopping destination, although there is a smattering of high street names like Cos and Zara. The best shopping is at the market held on Wednesdays and Fridays. Rummage around the flea market then head over to the food section where you can grab a Tresse, a loaf of braided enriched dough.
Lunch at: Café des Artisans. An informal spot packed with locals where you can feast on veal ragú or pork belly with a Jerusalem artichoke sauce.
Head to the museums: Lausanne has a select, but wonderful array of museums. Just walking to the Hermitage Foundation through the pretty park in the north of the city is a pleasure in itself. Inside the museum you'll find a bijou and manageable selection of impressionist paintings including those by Turner.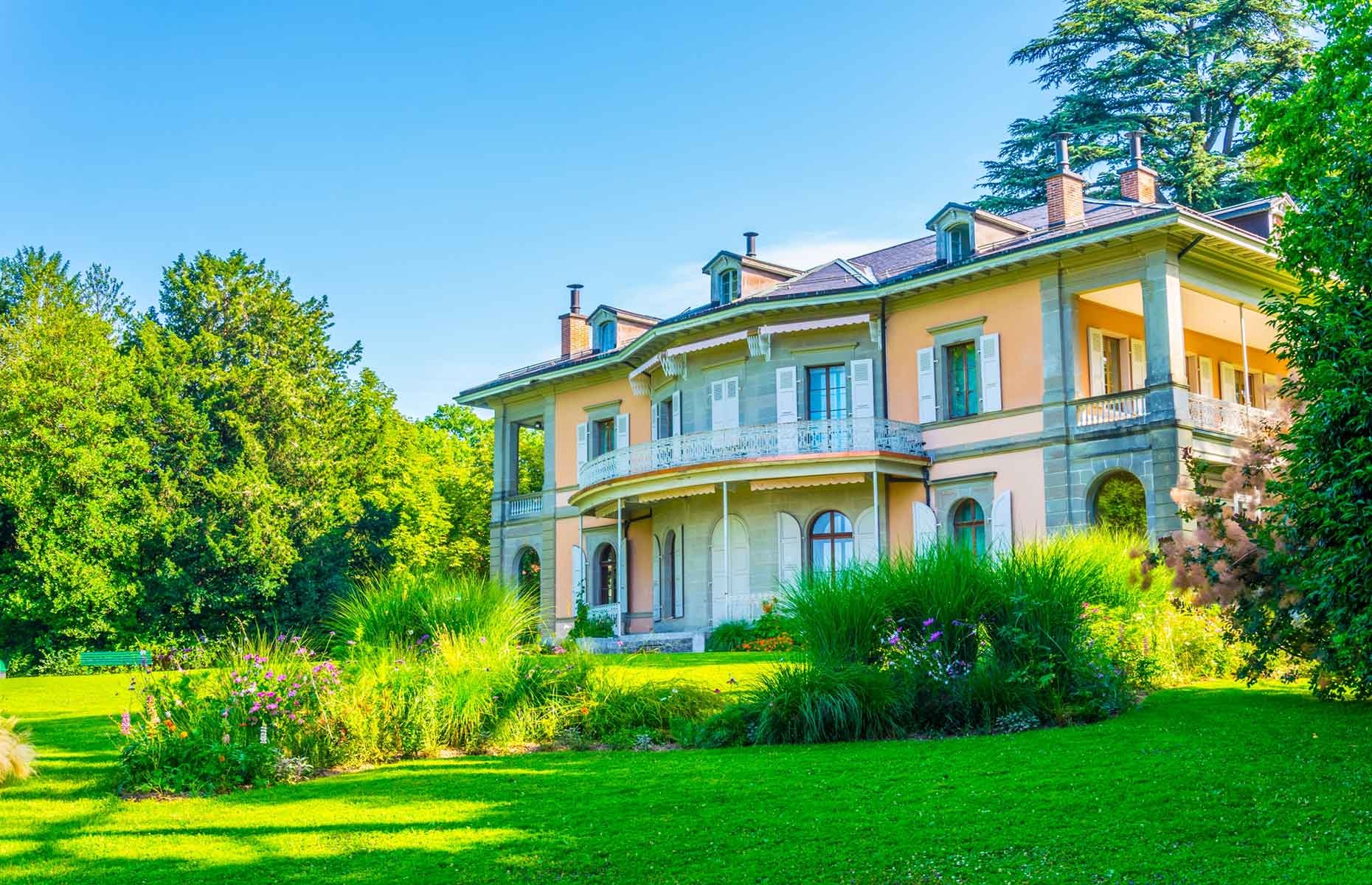 trabantos/Shutterstock
For something more offbeat the Art Brut collection showcases 24 works from contemporary artists on society's fringes. Jaw-dropping pieces include those by Friedrich Schröder-Sonnenstern who, despite several spells in psychiatric hospitals, survived the Nazi regime.
Feast on cheese at: Pinte Besson. There are other things on the menu here but you'd be bonkers to skip the traditional fondue (or the flavour-packed fondue with morel and cognac). Order extra potatoes and a platter of meats for dipping too. It's a brave person who takes on the meringues with double cream and Gruyère for dessert, but when in Lausanne…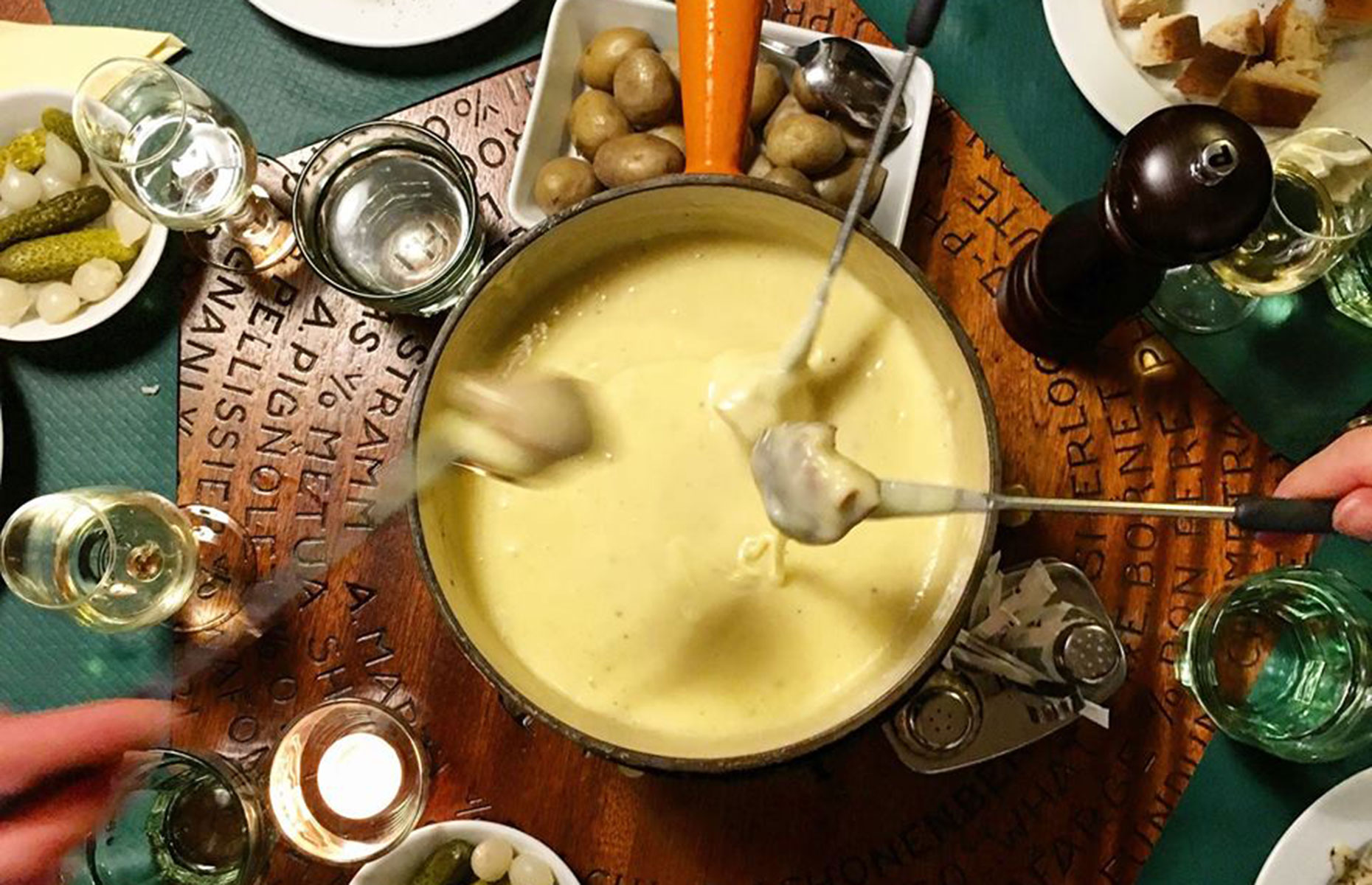 Pinte Besson/Facebook
Sunday
Head to the edge of the city to see: Le Musée Olympique. Even if you think you're not a fan of sport there's something for you, and it's worth setting aside half a day for this museum.
This history of the games exhibition is fascinating, taking you through the story from Ancient Greece to today, and includes the original Olympic flag from 1914.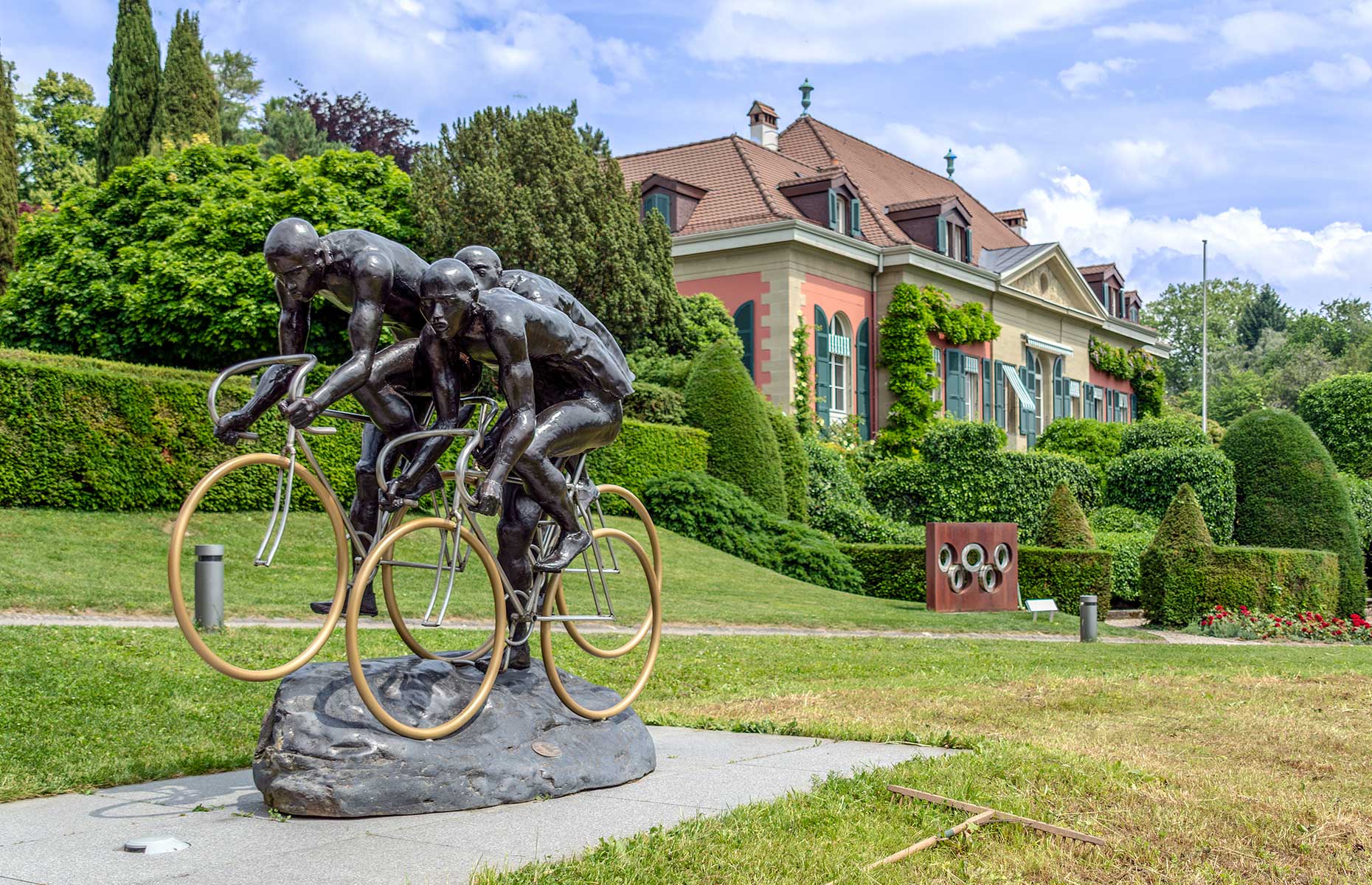 Suradech Singhanat/Shutterstock
Kids will love the Mascots Club featuring critters such as Waldi from Munich and Sam from Los Angeles. But our favourite exhibit was the case-filled room showing off all the Olympic medals from 1896 to the present day.
Have a lakeside ice cream: at La Crêperie d'Ouchy. All that powerful athleticism worn you out? Sprint or trundle along the road from Le Musée Olympique back towards the metro and you'll find a strip of eateries facing Lac Léman. Our pick is La Crêperie d'Ouchy. The waterside position means it's not cheap, but there's no better way to finish your stay than with a large glass of Eichhof Swiss beer or a scoop or two of pistachio ice cream.
Getting there and around
BA and easyJet offer flights from the UK to Zurich. Lausanne is a 50-minute train ride from the airport.
If you buy a Swiss Travel System AG pass, valid for three days across the Swiss network, entry to most museums is free too.
For more information about the city check out the Lausanne Tourism website.
Be the first to comment
Do you want to comment on this article? You need to be signed in for this feature