Exploring offbeat Basel: Switzerland's cool third city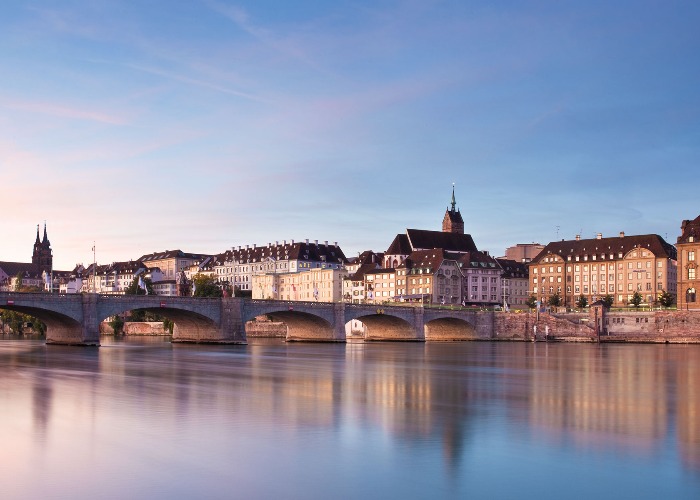 Buzzy food halls, grand galleries and partying in the medieval streets – this swish Swiss city is crowd-free and surprisingly cool…
You can often tell a lot about about a city from its river and Basel, Switzerland is no exception.
This is where the Rhine switches direction around the "Basel knee", as it flows into the city from the west and out to the north. The shift in direction neatly reflects Basel's fickle personality: it's a city that can flip-flop from a straight and serious money-making machine by day, to dancing in the streets by night.
The contradictions don't end there. Tucked up near the borders of both France and Germany, Basel borrows elements of culture from its neighbours, from fairy-tale architecture and sausages to Baseldytsch, the mostly-German-with-a-touch-of-French dialect.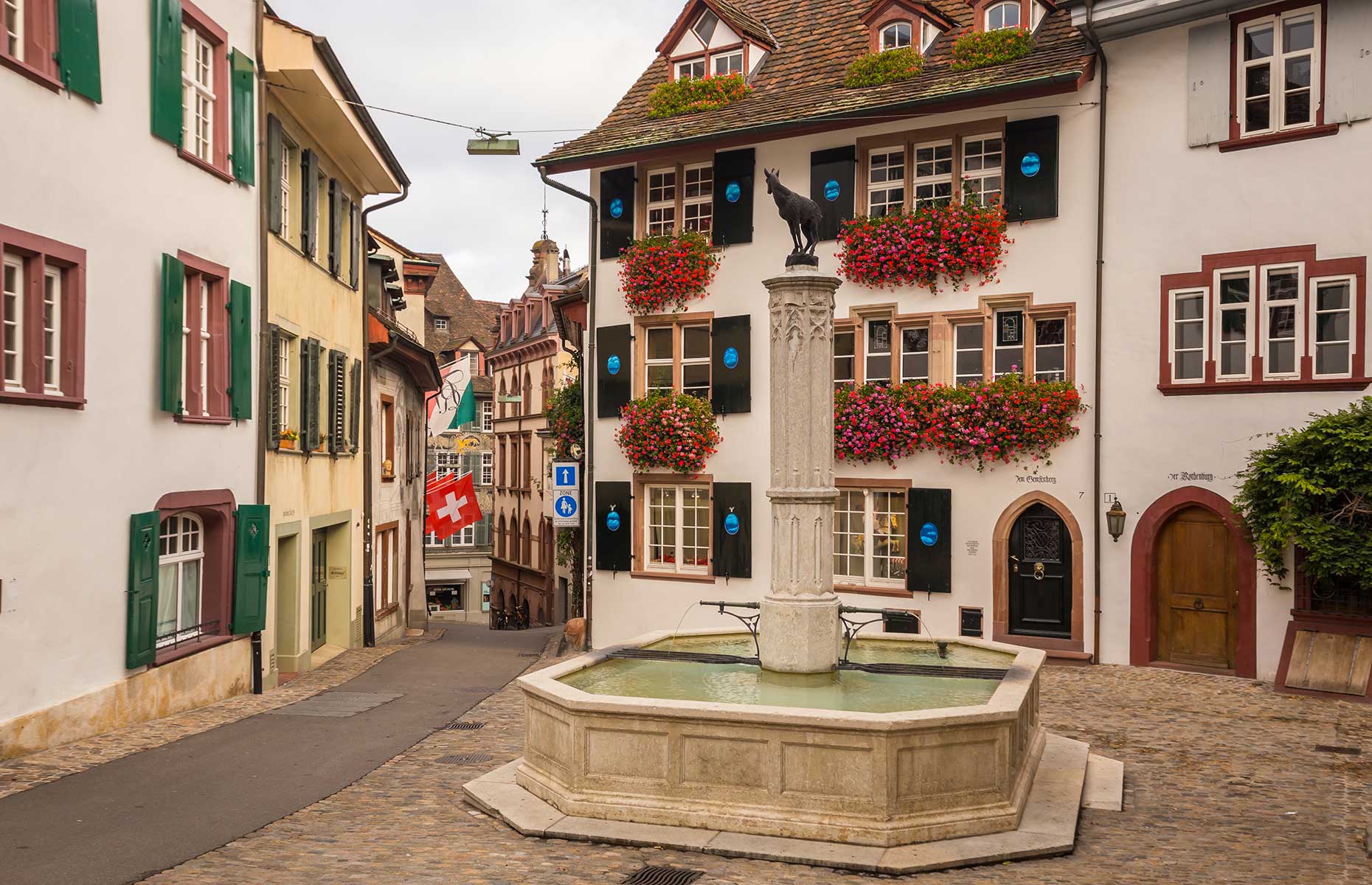 srekap/Shutterstock
It's also crammed with cultural highlights including 40 museums. But you can't take a city too seriously when it's home to the world's largest teddy bear museum.
Whether you're flying here via Zürich or visiting on one of the many river cruises that stop on the Rhine's banks, here's why you should make time for a Swiss sojourn.
READ MORE: Explore Zürich: the top things to do, where to stay and what to eat
1. For Old Town charm
Basel has two Altstadts: Kleinbasel on the north bank and Grossbasel on the south, and they're linked by the Mittlere Brücke (middle bridge).
Grossbasel is what draws the tourists. After admiring the red facade and frescoes of the Rathaus (town hall), explore the tiny lanes behind the Marktplatz that lead up to the Münster (cathedral). Among the late-medieval buildings with gables and brightly-painted shutters, there are plenty of bakeries and boutiques to while away an afternoon.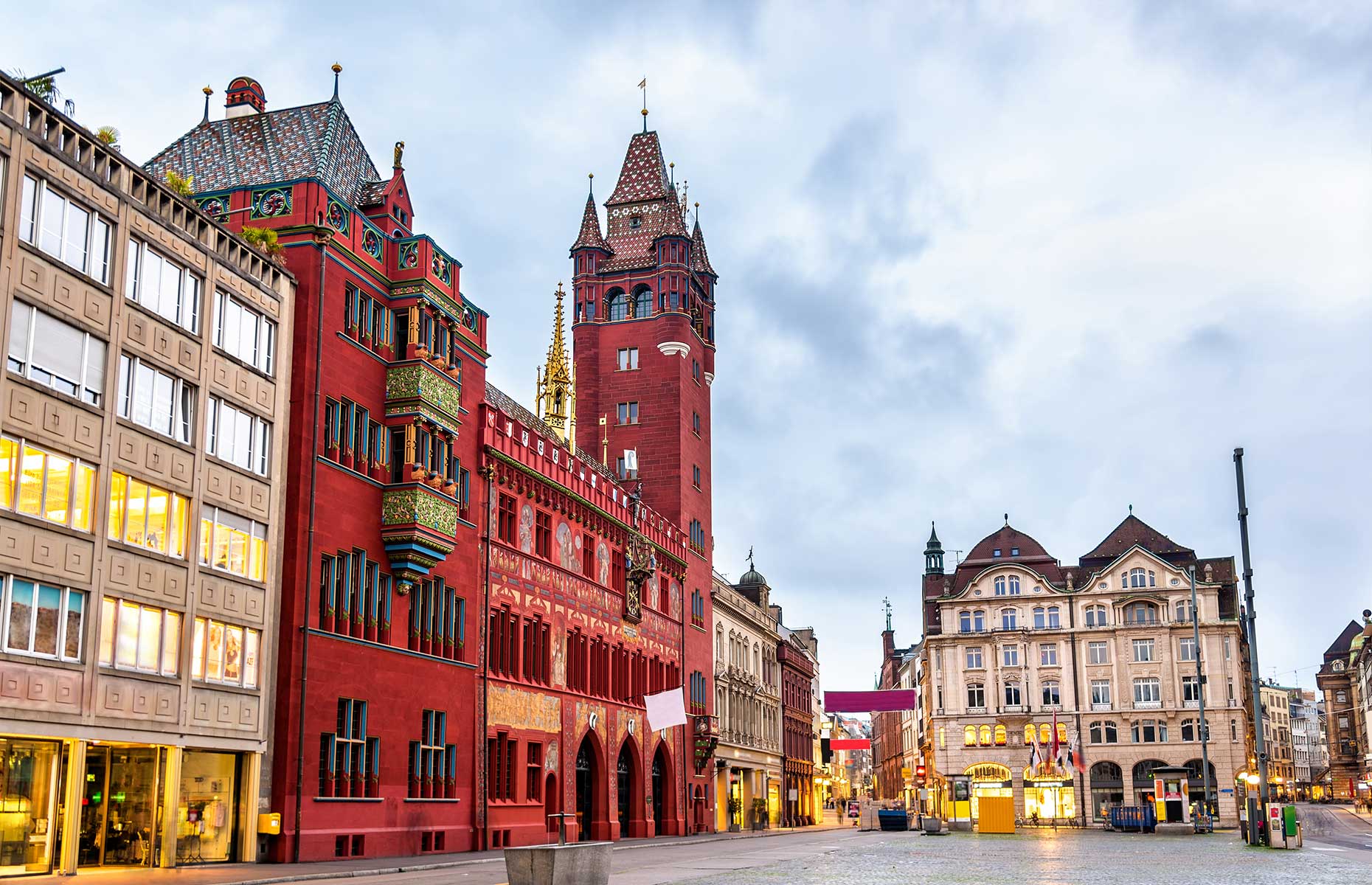 Leonid Andronov/Shutterstock
Got a head for heights? Climb either St George's or St Martin's towers at the Münster for a panoramic vista of the city, or simply stay and admire the cloisters at ground level.
Visit Basel can organise a walking tour with a guide or you can download five to do at leisure on the iTour Basel app.
2. For world-class food and drink
When you think about fine dining, Basel probably doesn't immediately come to mind. However, there are 20 internationally-renowned restaurants here, including Le Cheval Blanc which holds three Michelin stars – impressive for a city of just 200,000 people.
What makes Basel's food culture unique isn't the accolade-hogging fine dining spots, it's the restaurants that are part of the "Gilde" or Swiss Guild of Established Restaurateurs.
Often located in historic buildings, they're ideal if you're looking for a traditional Swiss supper. Schlüsselzunft, in Grossbasel, is the place to dive into big portions of celery soup served with quail, and veal steaks in an onion sauce with creamy mash.
Over the river in Kleinbasel, the city has embraced the trend for food halls. Klara is a collective of nine restaurants and offers interesting outlets that are a cut above the standard fare. There's Bug A Thai (insect curry for £16/CHF 21, anyone?) alongside more standard dinner options such as Argentine beef sandwiches from Acento Argentino (£15/CHF 20) and dumplings from Mister Momo (£12/CHF 17).
Mid-afternoon, join the locals for an elegant afternoon cake at Café and Tea Room Schiesser. Here you can also pick up gift boxes of local speciality Basler Läckerli, soft and chewy gingerbread biscuits.
Looking for a nightcap? Volkshaus Basel's bar is reasonably priced for Switzerland and serves no-nonsense traditional cocktails such as the horse's neck (whiskey, bitters and ginger ale), old fashioneds and negronis.
3. For messing about on (and in) the river
The Rhine is at the heart of the city. A crisp light-teal colour, you can explore it on a boat tour with Basler Rheinschifffahrt, ranging from short weekend trips through to longer rides out to pretty Rheinfelden, 10 miles to the east. More windswept and rustic fun can be found on the Basel ferries. There are four – Wilde, Maa, Leu, Vogel Gryff and Ueli – that cross the Rhine using the river's current for a minimal fee of £1.20 (CHF 1.60).
There aren't many cities where you can just jump in the river risk-free but Basel is one of them. In summer you can't beat a dip in the Rhine and as the mercury rises, the water gets more inviting.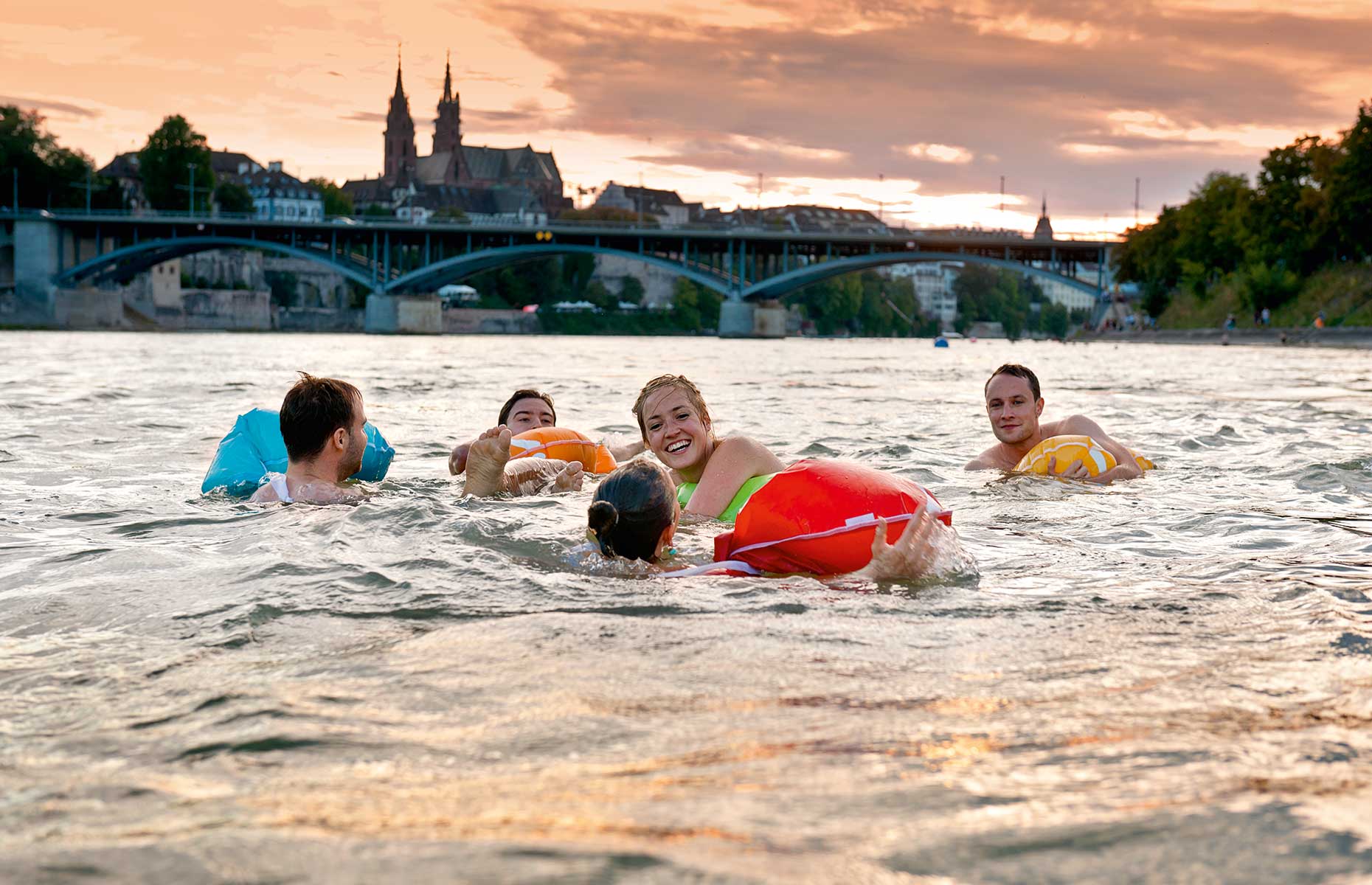 Courtesy of Basel Tourism
Buy a Wickelfisch – a watertight bag that will keep your possessions dry for £22 (CHF 30) – and float downriver. Make a pit stop at one of the bars along the river bank, known as buvettes. Flora buvette on Flora Beach is a scenic stop for a Ueli Weizenbier and is open from April to October.
4. For outstanding museums
Basel doesn't have the lakes and mountains of other Swiss cities liks Zürich, Geneva or Lausanne but what draws people here is the culture.
READ MORE: The world's most unusual museums
In the north of the city (take tram 6), you'll find Fondation Beyeler. One of the largest collections of Picasso's work in the world, with 30 items in the permanent collection as well as Monet and Cézannes, it's Switzerland's most-visited art gallery.
Aside from the art, the building itself, commissioned by Ernst and Hildy Beyeler and designed by Renzo Piano, is a light space with a charming garden.
For something less high-brow, head to the Spielzeug Welten Museum in Grossbasel, home to 2,500 teddy bears and two centuries of dolls' houses.
5. For the quirkiest carnival
The Swiss don't have a reputation as a party nation but your opinion might change if you visit during Fasnacht – Basel's annual carnival.
For 72 hours on the Monday after Ash Wednesday, the city throws an almighty festival. And it's not one for party poopers.
Starting at 4am with the Morgestraich, a pre-dawn parade of piccolo players and drummers, it continues until the Thursday. Brass bands spill out onto the streets and traditional music is a big part, with 500 groups or cliques in costumes that range from cats to chickens, joining the parades.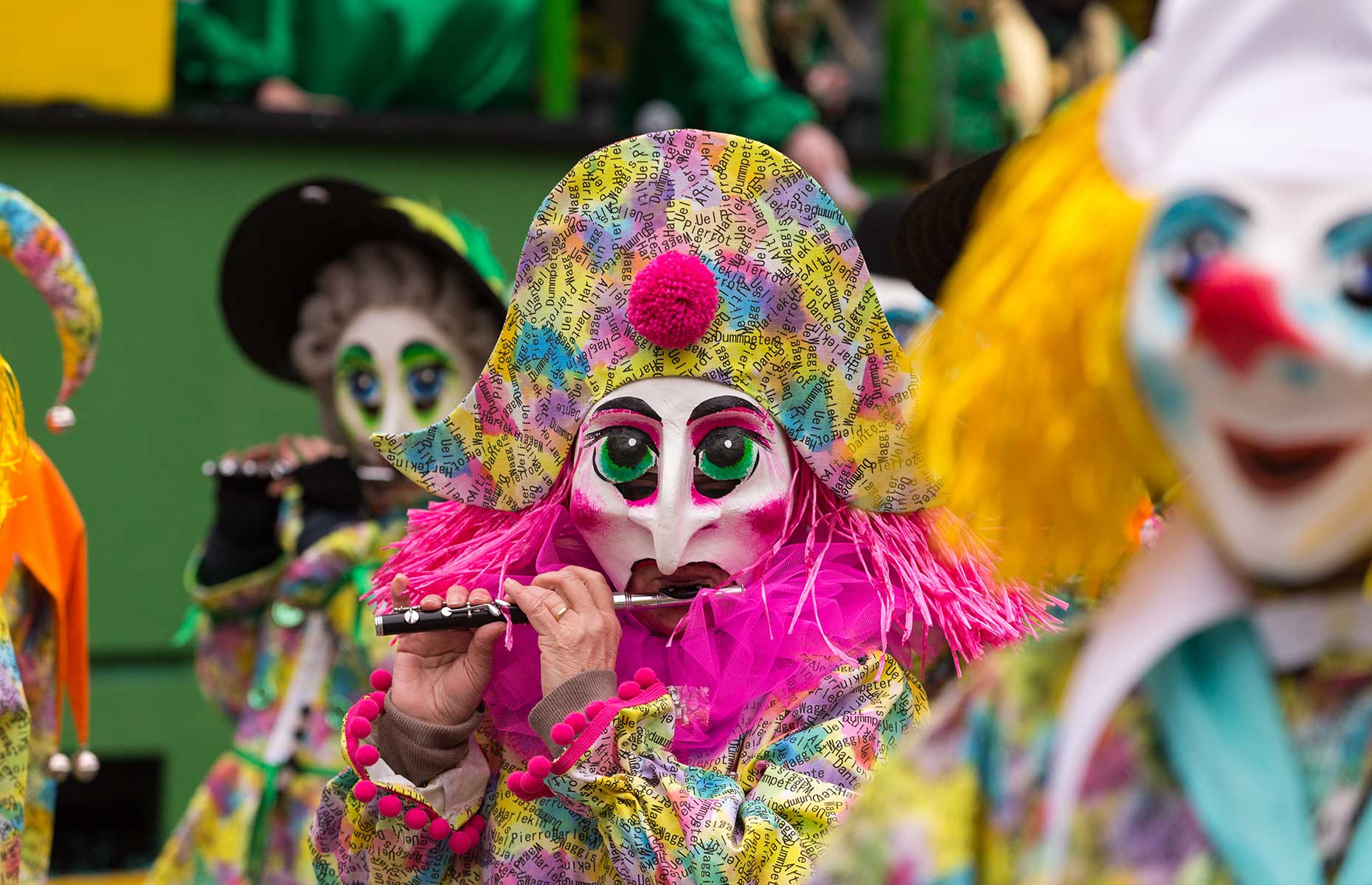 Courtesy of Basel Tourism
But it's the 200 lanterns – 10-foot-tall illuminated floats – that are really worth seeing. Each is a work of art and many make political statements on subjects from President Trump to climate change. They're another reason why Basel's arty offbeat culture is worth checking out.
READ MORE: The best credit cards to avoid rip-off fees when abroad
Where to stay
Hyperion Hotel Basel, located in Kleinbasel, is an easy journey on the tram from Basel SBB. it has everything you need for a weekend stay including comfortable beds and floor-to-ceiling windows for city views. Plus, the mini bar, stocked with local beer, cola and chocolate, is included in the room rate.
Getting there
Flights from London Heathrow with Swiss start from £51 per person, one way. From Zürich, it's a 90-minute direct train ride to Basel SBB. Train tickets can be booked easily in advance via Swiss Federal Railways with one day passes for the whole Swiss network costing from £45 (CHF 59). All visitors are issued a Basel Card, which allows free transport on the city's trams.
For more information see Basel Tourism.
Main image: Courtesy of Basel Tourism
Be the first to comment
Do you want to comment on this article? You need to be signed in for this feature