How to book a bargain last-minute holiday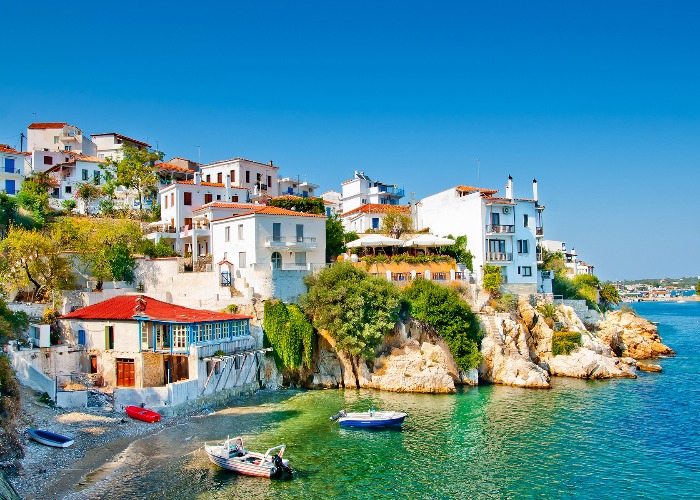 Not great at planning your holidays ahead? Here are nine tips to make sure you get the most out of a last-minute deal.
Whether you have annual leave days to use up or you just fancy a quick escape from the daily grind, there might be many reasons why planning a holiday well in advance isn't possible.
Here are nine tips that will make the booking of your next last-minute holiday a lot easier and save you money along the way.
1. Check comparison sites for late deals
Sites like Travel Supermarket, Holiday Pirates, Blue Lilo and icelolly.com are all great for browsing thousands of late deals in one place, saving you valuable time. You can search for late cruise, flight, flight and hotel, hotel only or holiday package deals and even last-minute car hire. All holidays and holiday packages advertised on these sites are ATOL protected so you get a piece of mind alongside a great price.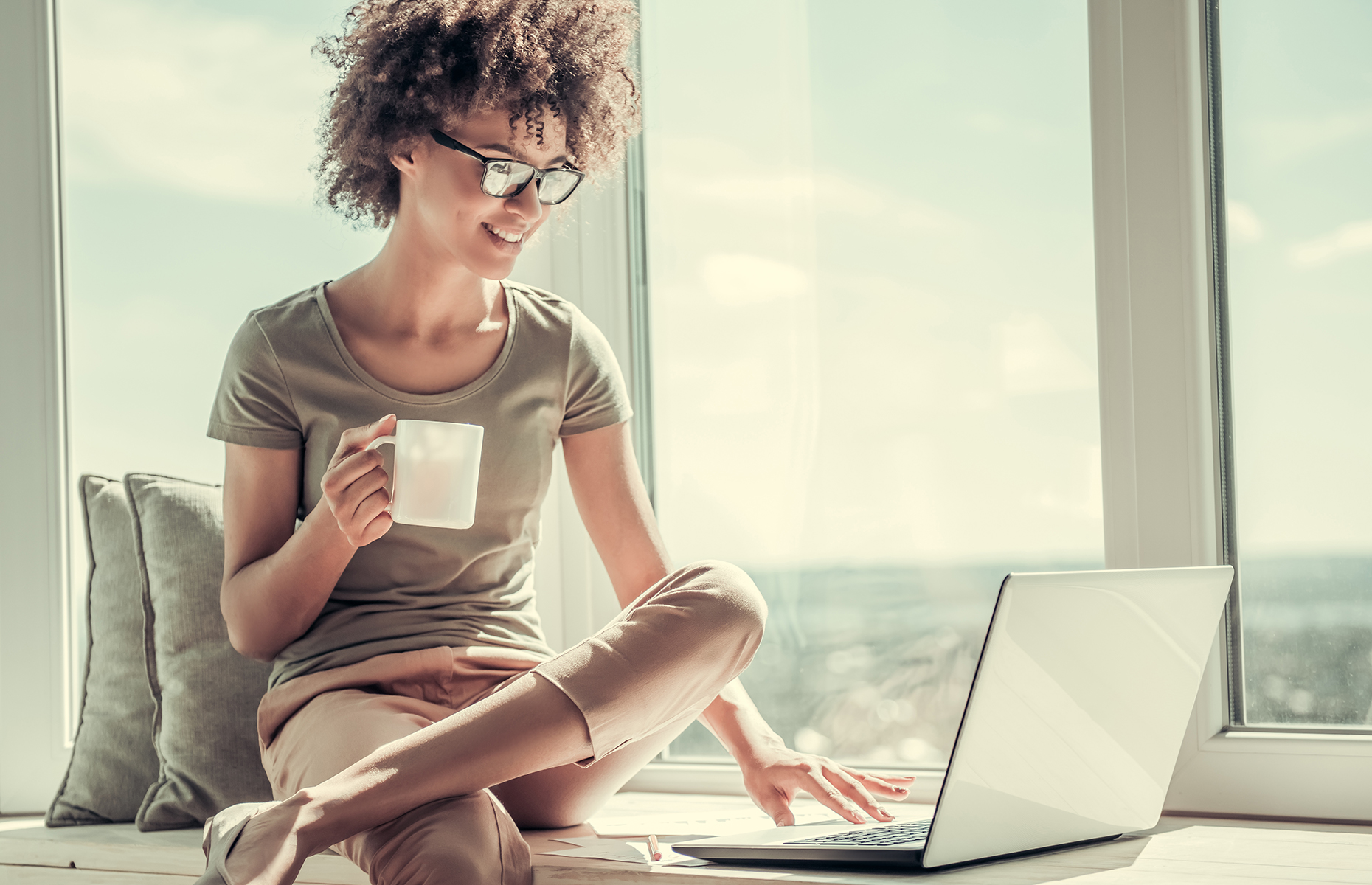 George Rudy/Shutterstock
2. Be patient
Most travel sites treat holidays as last minute up to 10 weeks before the departure date, which might not seem like a last-minute booking at all. The biggest price drop for packages tends to happen 8–10 weeks before departure, however, if you hold your nerve, you'll be rewarded for waiting it out. Travel sites are often eager to sell out hotels and resorts, so you might get some unbelievable deals a month or even a week before the departure. This strategy comes with a risk, though – you might end up with no holiday at all.
3. Be flexible
Flexibility is key when searching for a last-minute deal. Keep an open mind and use 'inspire me' pages on budget airline websites, browse Skyscanner's Everywhere search for the cheapest airfares and don't dismiss travelling where it's low season. Remember that hotels and airlines are still looking to make money so they're happy to fill the spaces available for less. Travelling mid-week and early in the morning or late at night can also cut down expenses considerably.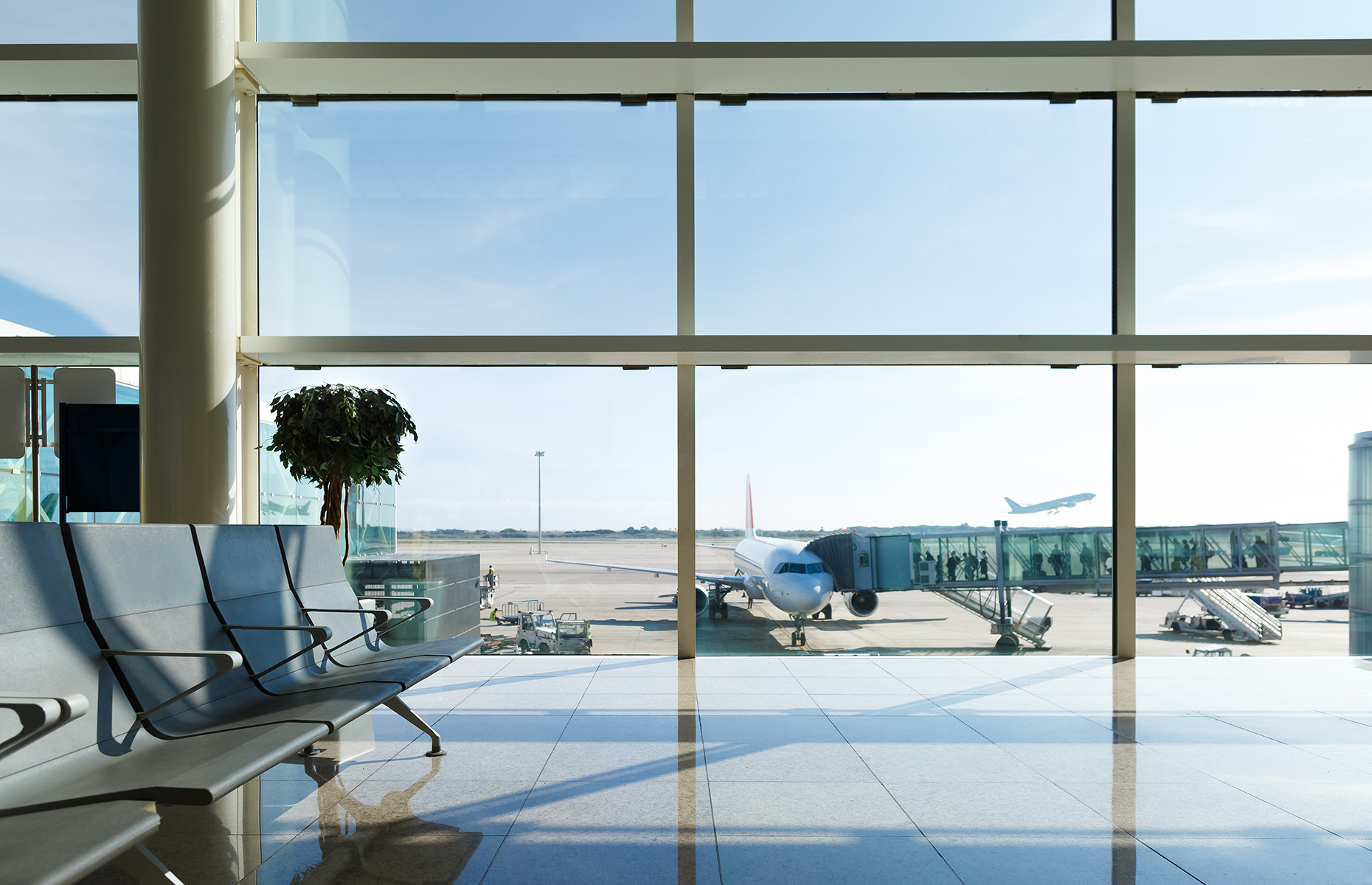 indukas/Shutterstock
4. Research, research, research
It's highly likely that the first last-minute deal you find won't be the best. Do your research and visit several websites to find and compare offers. Having said that, don't spend too much time desperately trying to find the best deal and the perfect holiday. Found something that fits your budget and sounds like you'd have a good time? Great, book it.
5. Call a travel agent directly
High street travel agents are still around, so there's no harm phoning your local office to ask if they've got any special deals or exclusive offers – travel agents often have access to a whole array of deals and discounts that the general public doesn't. Haggling is also totally acceptable, especially if you're looking to book a last-minute deal. Our best tip? Ask for a discount per person rather than per holiday as it will save you more money.
READ MORE: 7 secrets you need to know before booking with a travel agent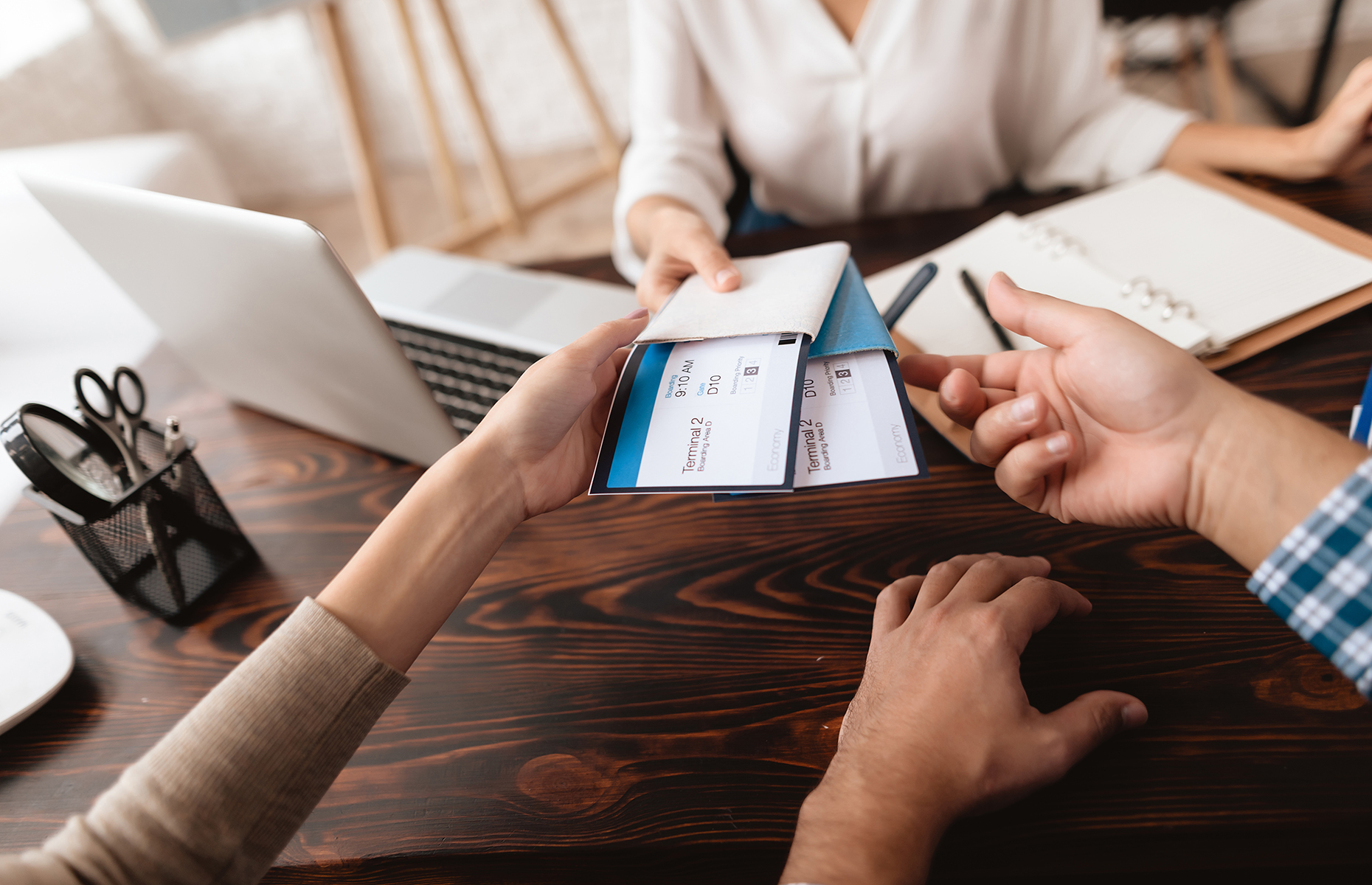 VGstockstudio/Shutterstock
6. Search for discount codes
Combing through pages of discount codes and vouchers won't always be fruitful but it's worth a go. Keep an eye on travel offers on Groupon and discount code websites. Both Voucher Codes and Voucher Cloud have a long list of offers that are available but sometimes aren't clearly advertised on travel websites. Worst case scenario, your voucher code will be declined. There's no harm in trying, right?
7. Sign up to airline newsletters & price alerts
Newsletters and price alerts are probably some of the best ways to receive information of excellent deals as soon as they are available. Sign up to a few travel newsletters like Jack's Flight Club and Scott's Cheap Flights.
READ MORE: The 15 best UK websites for travel deals & holiday discounts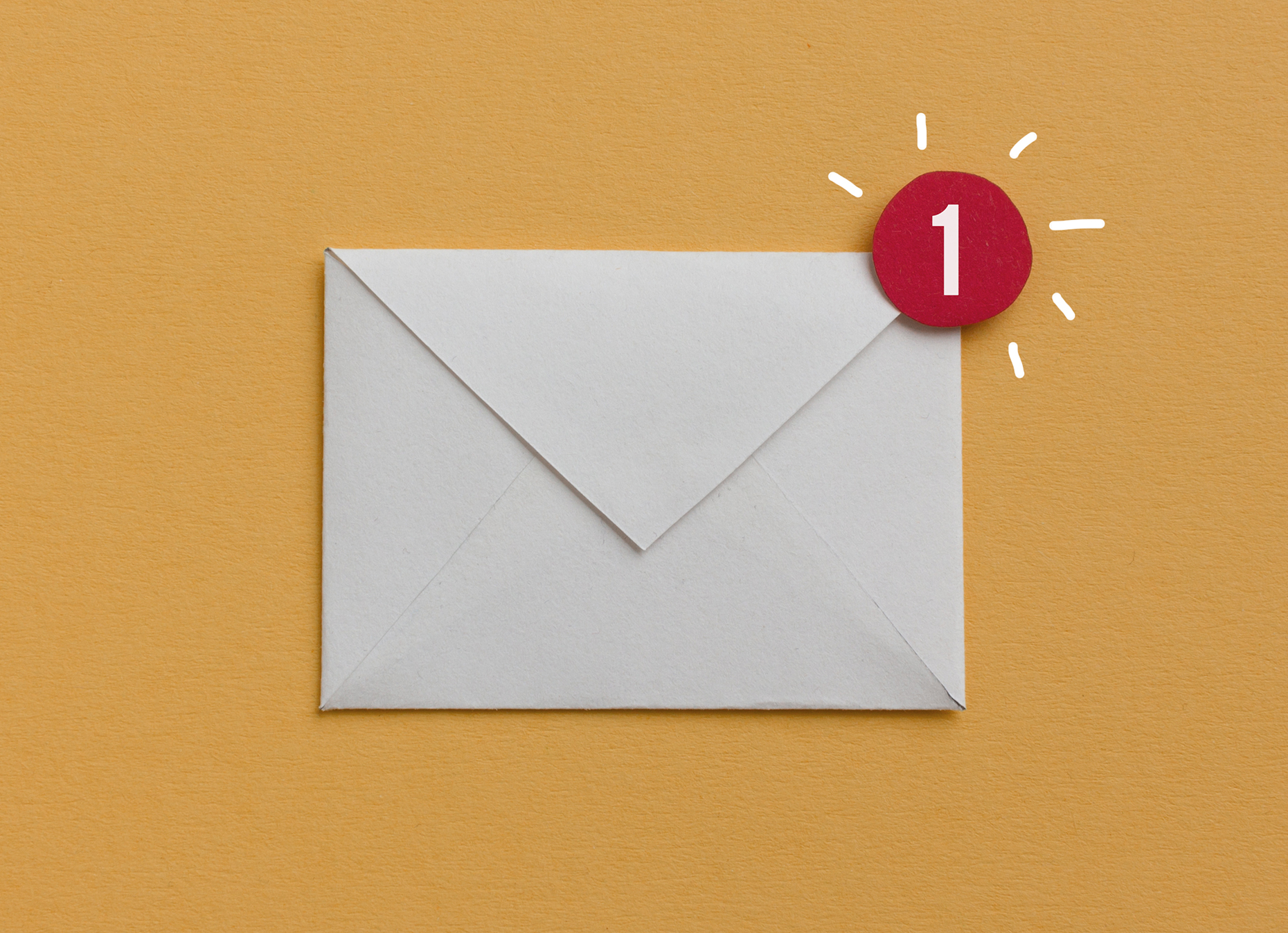 Marie Maerz/Shutterstock
8. Don't expect miracles
We'll break it to you now – you simply won't book your dream long-haul adventure at the last minute for a great price. Long-haul deals, whether it's a tour or package holiday, are still rather pricey even last-minute. Instead, search for a city break or a short three- or four-night package holiday and you'll be able to find great deals.
9. Don't get ripped off
A deal looks too good to be true? It probably is. Check the distance from the airport to the hotel and how far you'll have to travel from the hotel to the main attractions. Consider how much extra you'll pay for airport transfers, taxis or public transport.
For package holidays, check if airport transfers are included and how much baggage you're allowed so you don't end up out of pocket when you get there. If booking a late cruise deal, pay attention to what's included in the price and how long you'll be at sea. You might get an excellent deal for the cabin but could end up spending a lot on food and drink on board if you're at sea for days on end.
Be the first to comment
Do you want to comment on this article? You need to be signed in for this feature