How to spend a long weekend in Belfast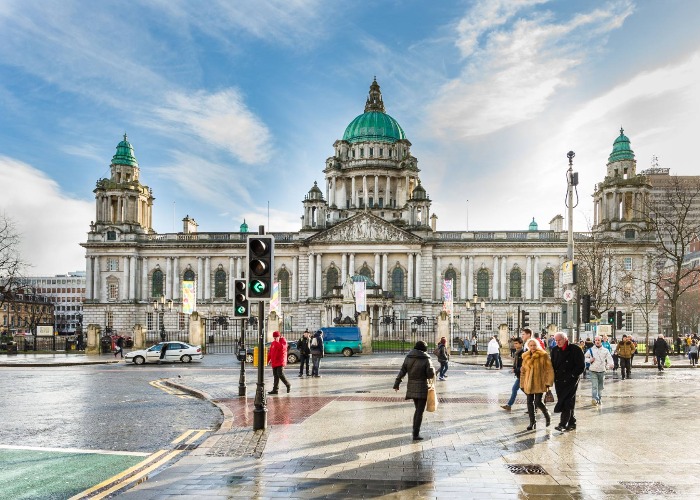 With a host of world-class historic attractions, a dynamic food scene and a brilliant museum dedicated to the Titanic, Northern Ireland's captivating capital makes a strong case for being your next city break.
History seems to pervade every corner of Belfast. It's in the canary-yellow cranes which loom over the former Haarland & Wolff shipyards, the political murals which line the streets and the Victorian grandeur of its bustling market and botanic gardens.
As the city which witnessed the horrors of the Troubles mere decades ago, as well as the location for the construction and launch of the ill-fated Titanic, Belfast has seen its fair share of tragedy. Yet in the 24 years since the Good Friday Agreement was signed, the Northern Irish capital has well and truly emerged from the shadow of its past.
Today, you'll find a vibrant city centre whose cobbled streets are packed with bars and restaurants, a brilliant selection of galleries and museums, and a dynamic waterfront region which is undergoing one of Europe's largest regeneration projects.
Intrigued? Here's our suggested itinerary for a long weekend in Belfast.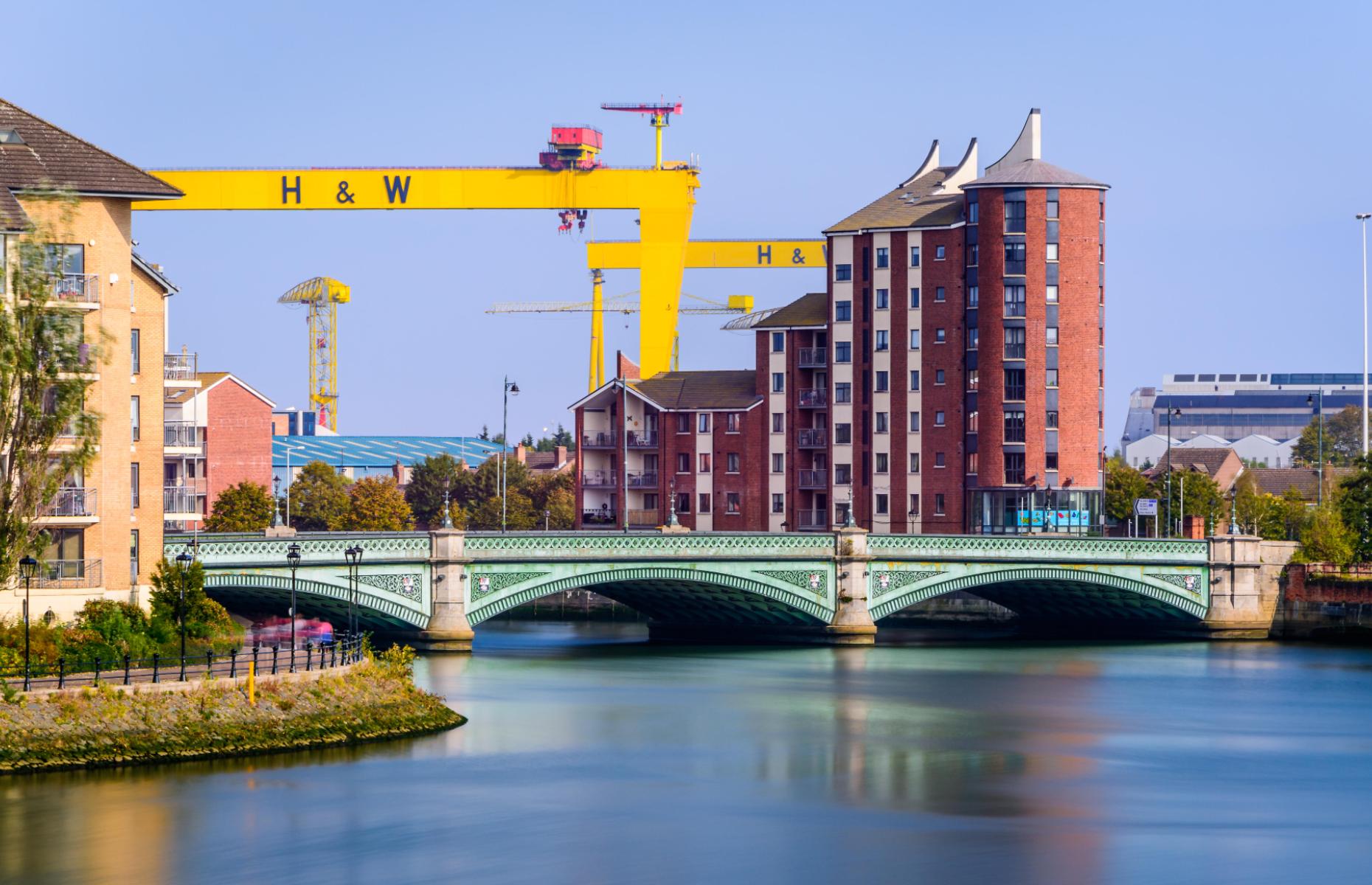 DMc Photography/Alamy Stock Photo
Friday
Check in at: Titanic Hotel Belfast. Located in the Maritime Mile, once the heart of Belfast's shipbuilding industry, this historic hotel is housed inside the former Harland & Wolff headquarters (the firm which built the Titanic). The red-brick Victorian building stands in stark contrast to the modern aluminium façade of the Titanic Belfast museum just opposite, a pleasing demonstration of the mix of old and new that characterises this dynamic city.
Wirestock Inc./Alamy Stock Photo
It's been carefully renovated to allow its late 19th-century grandeur to shine through. From wooden floors to marble hallways, lofty arched ceilings and preserved windows, there are plenty of original touches, while White Star Line memorabilia adorns the walls. Bedrooms, which start from £109 a night for midweek stays, are cosy and spacious with nautical touches such as hanging ship's lanterns.
READ MORE: All aboard Tennessee's ship-shape Titanic museum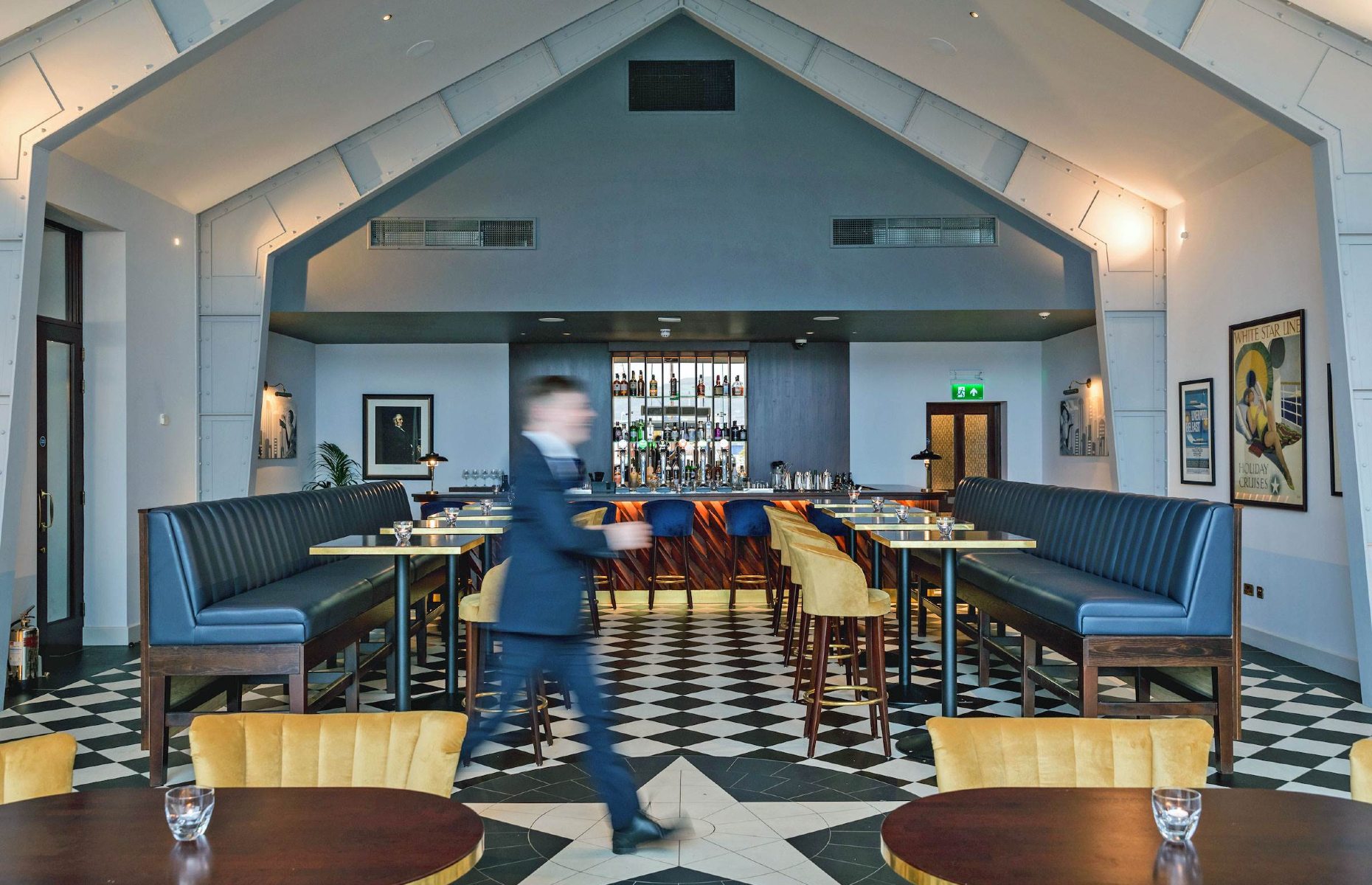 Courtesy of Titanic Hotel Belfast
Get your bearings with: a black cab tour. Anything that guide Billy Scott, who's been running tours of the city for 25 years, doesn't know about Belfast, probably isn't worth knowing. With a steady stream of anecdotes, local lore and historical facts he paints a colourful picture of the city's past, present and future. You'll get to see the main neighbourhoods – north, east, south and west, as well as the historic centre – and learn the stories behind prominent attractions. Tours can be booked from £50 for two.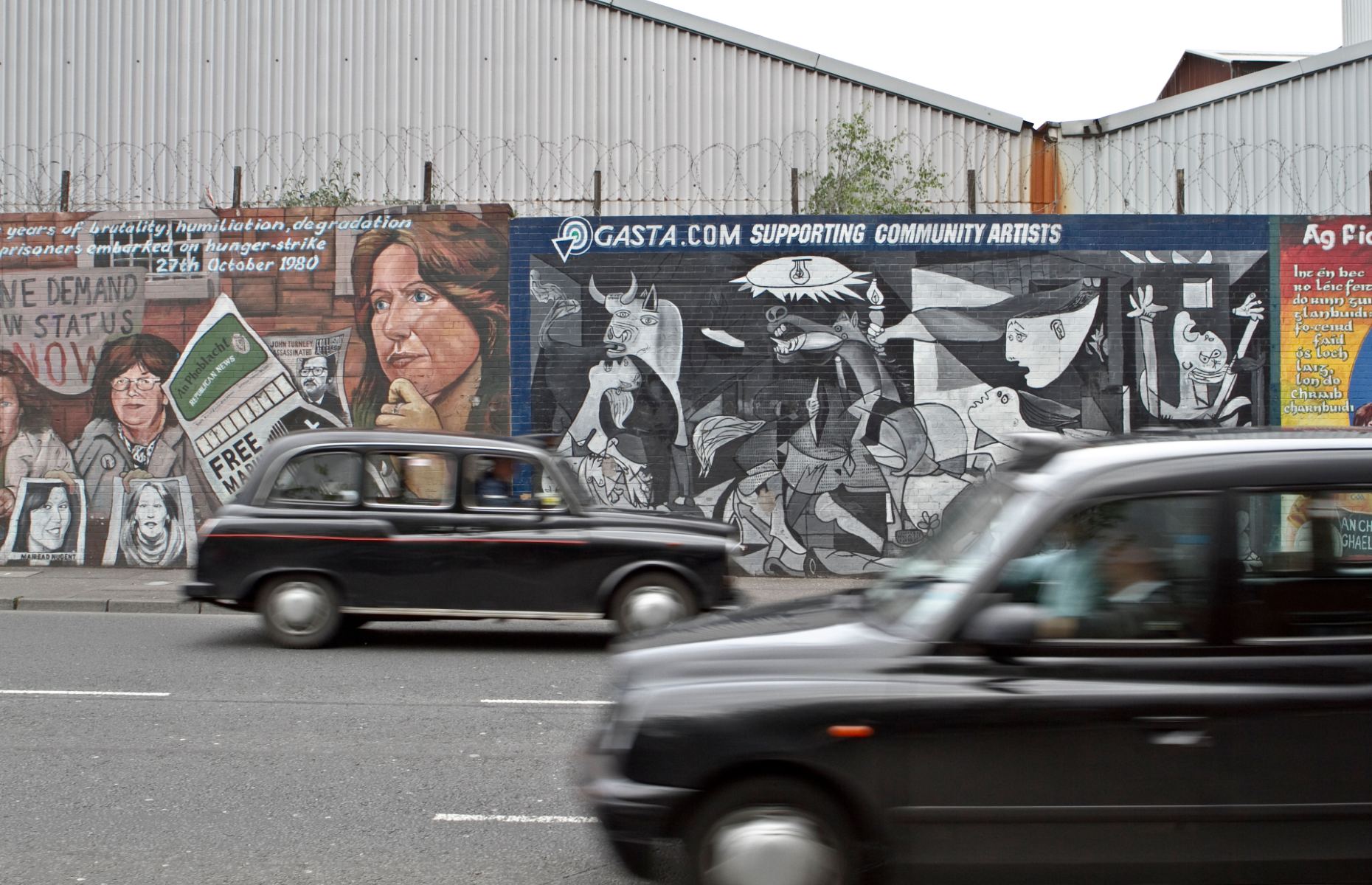 Ewa Skibinska/Alamy Stock Photo
Eat lunch at: EDŌ. Tucked in the lively Queen's Quarter, this modern tapas restaurant serves small plates which sing with flavours from sunnier climes – though there's a distinct focus on local ingredients. Sit at the bar for a front-row seat to the busy open kitchen, feasting on padron peppers, salt-cod croquettes and tortillas while you watch.
Wander through: Belfast Botanic Gardens. This compact green oasis showcases an array of plants from all over the world, housed in two stunning 19th-century glasshouses and set in a 28-acre public park. It's the perfect spot for a leisurely afternoon stroll – and better yet, it's free to visit. You'll also find the Ulster Museum, which has a brilliant exhibition telling the history of the Troubles in the picturesque grounds.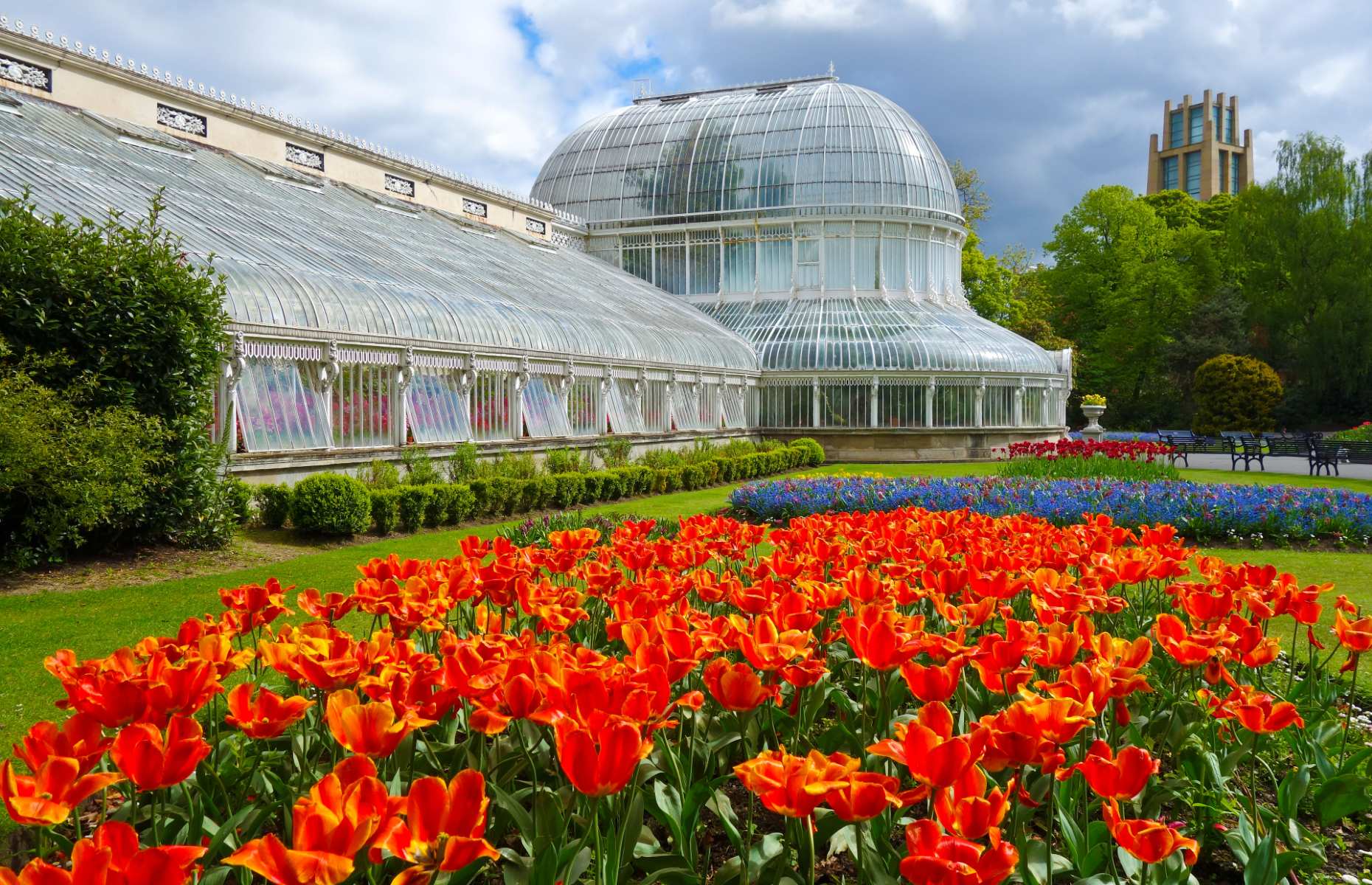 SPKIR/Alamy Stock Photo
Stop for a Guinness at: The Jeggy Nettle. No visit to Ireland would be complete without a pint of the black stuff, so pop into this charming Queen's Quarter pub for a pre-dinner tipple. There are plenty of nooks and crannies to cosy into, plus a roaring fire to warm up next to.
Have dinner at: Home. Awarded a Michelin Bib Gourmand for serving great food at reasonable prices, this cosy resaturant combines modern European flavours and local produce. On the menu at the time of visiting were pumpkin ravioli served with parmesan and crispy sage; herb-roasted chicken supreme with pomme purée and thyme jus; and hake fillet with saffron and potato gnocchi.
Saturday
Stroll around: St George's Market. This Victorian-era covered market becomes a glorious cacophony from Friday to Sunday, when an eclectic mix of traders gather to sell their wares. You'll find everything from antique furniture and second-hand books to fresh oysters and traditional Irish breads. We'd recommend heading down at mid-morning to see it at its bustling best.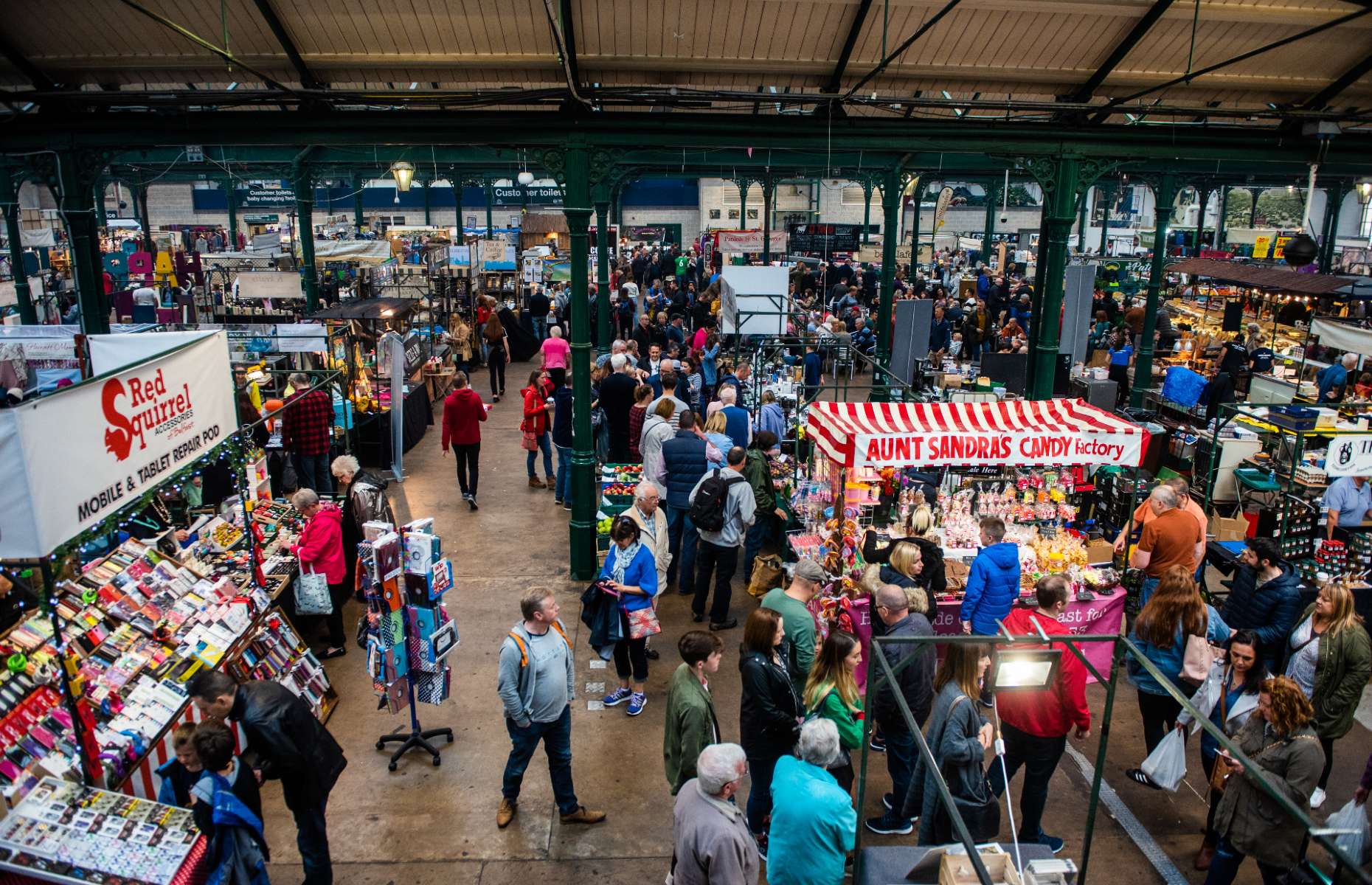 KMarsh/Shutterstock
Get to the heart of the city at: Belfast City Hall. It's hard not to be wowed by this imposing Baroque Revival building. Completed in 1906, when Belfast's linen, rope and shipbuilding industries made it one of the fastest-growing metropolises in the British isles, its opulent marble staircases and stained-glass windows are a reminder of this prosperity. Don't miss the superb free public tours, which take place three times a day, seven days a week (check the website for timings).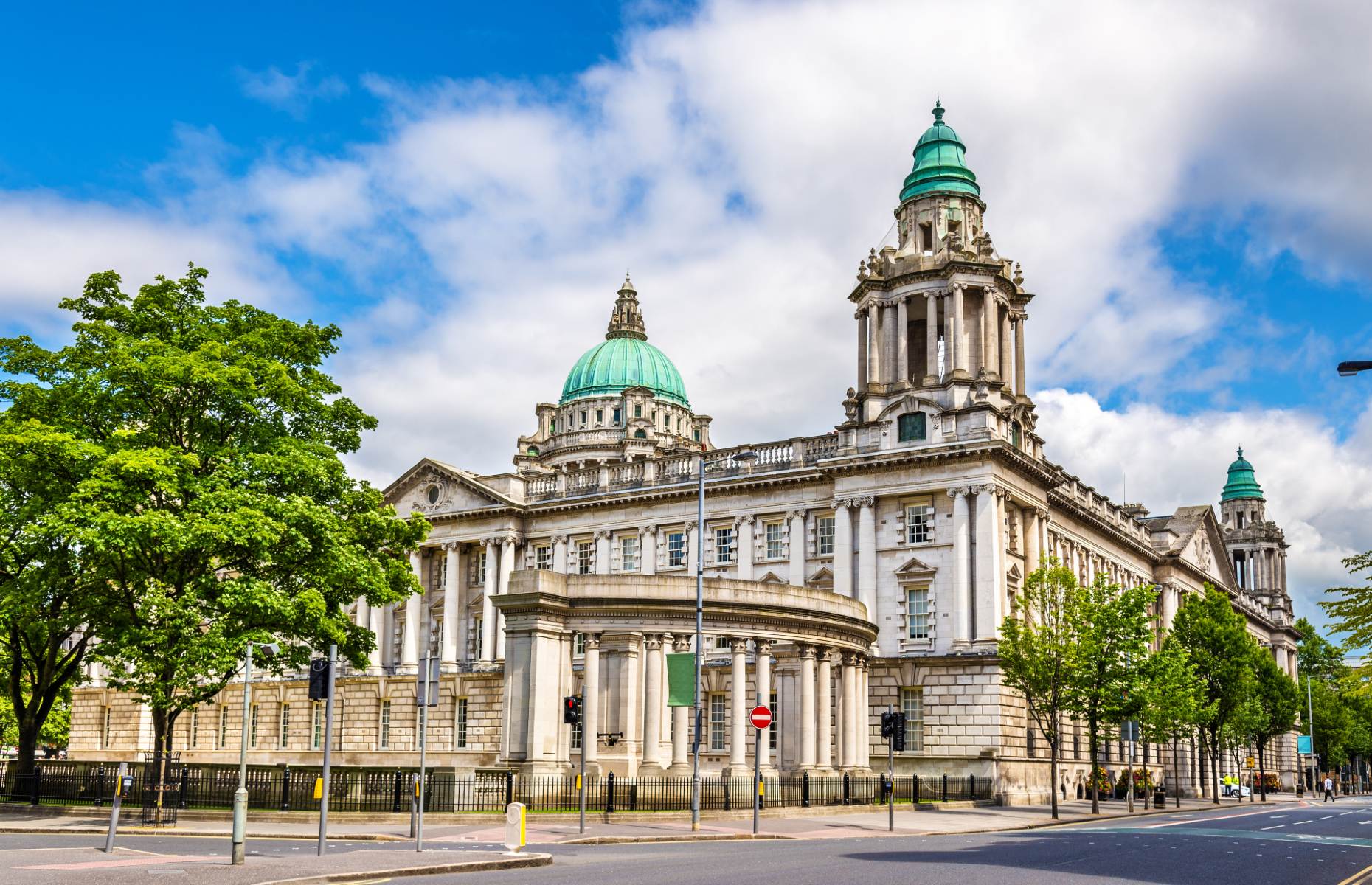 Leonid Andronov/Shutterstock
Indulge your 32 senses with: a Sensorium interactive cocktail drinks experience. You read that right: we've got 32 senses, not five, as the mixology experts at Taste & Tour will tell you. It's just one of many surprising things you'll learn during this two-and-a-half-hour tasting session, which includes several experiments to understand how our senses, memories and experiences shape the way we taste. We guarantee you'll leave wanting to be more adventurous and open-minded with your drink choices.
Head for dinner at: Coppi. This family-run restaurant in St. Anne's Square offers modern Italian food with plenty of veggie, vegan and low-gluten options. Start with a few cicchetti (Venetian bar snacks) and pizzette (small 6" pizzas) before moving onto hearty mains which include mediterranean vegetable lasagne, chicken parmigiana raviolini and duck ragu.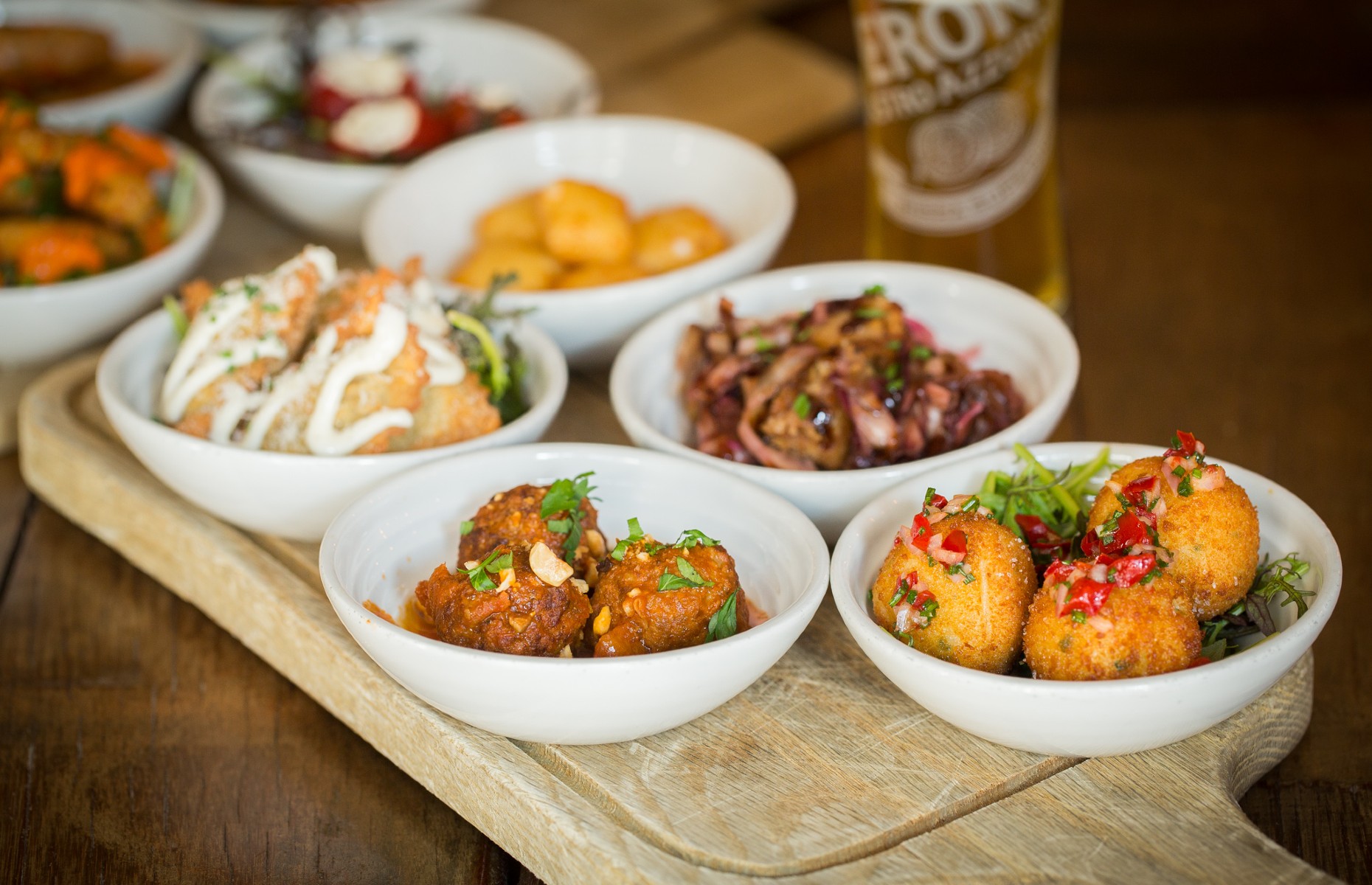 Courtesy Coppi
Explore: The Cathedral Quarter. If you've got the energy to keep going into the night, this lively pocket of the city centre is the best spot for a post-dinner drink. White's Tavern, The Dirty Onion and the Duke of York should be top of your list, if it's a historic pub you're after. Otherwise Berts Jazz Bar at the 5-star Merchant Hotel serves up some of Belfast's best cocktails (and live jazz, naturally) in an Art Deco-inspired setting.
READ MORE: Liverpool's best music venues
Irene Castro Moreno/Shutterstock
Sunday
Discover the city's most famous ship at: Titanic Belfast. As the location for the design and launch of the iconic White Star liner, Belfast played a key role in the story of the ill-fated vessel. Opened in 2012 for the 100-year anniversary of the tragedy, this futuristic-looking aluminium building – whose design references the shapes of ice crystals – houses an incredible museum detailing the ship's history.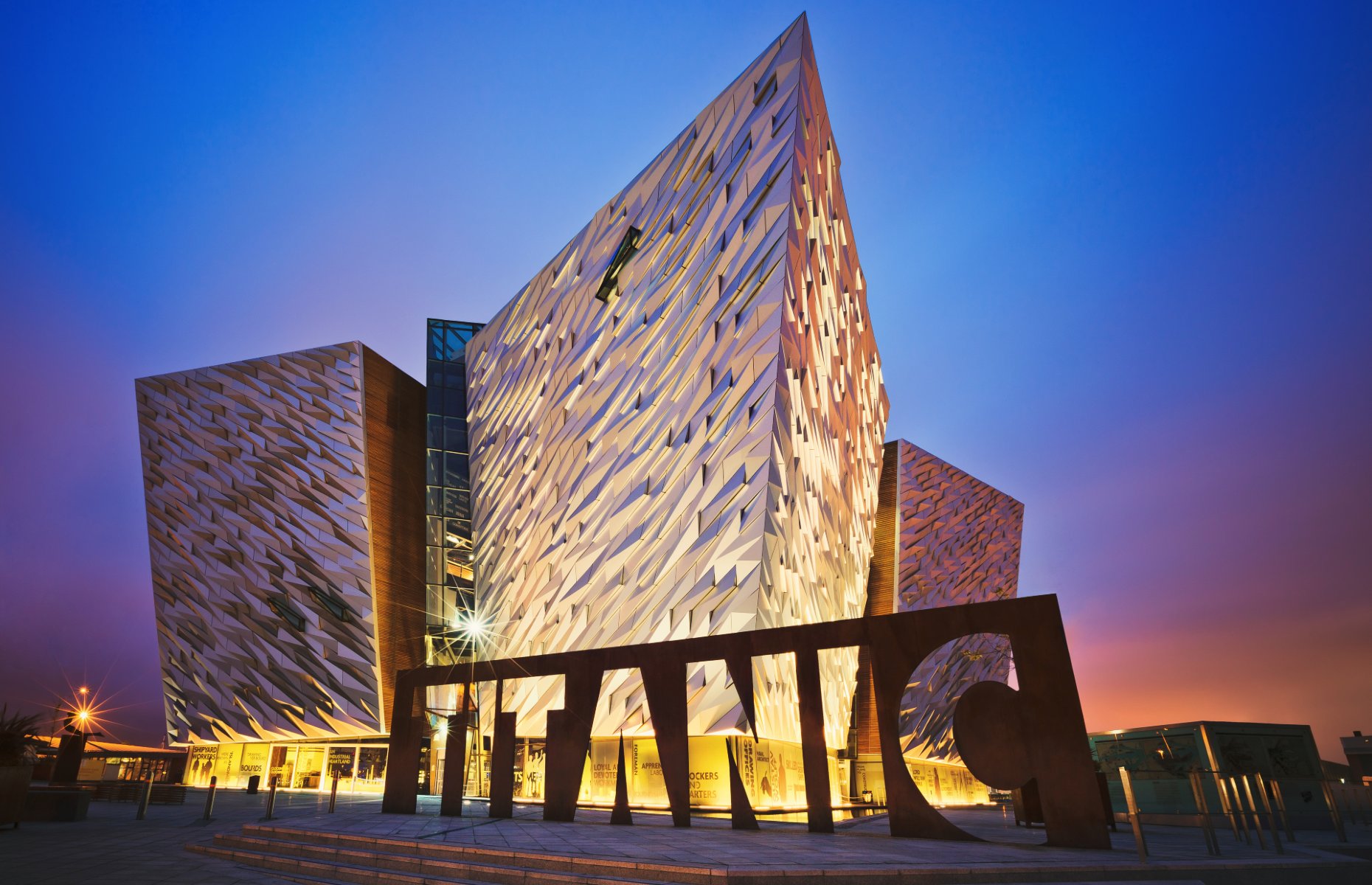 Nataliya Hora/Shutterstock
In a series of immersive exhibits, you'll learn why Belfast became a shipbuilding hub, how the Titanic was designed, and the events which led up to that fateful night in 1912. Stories of survivors, told through voice recordings, along with footage of the ship's discovery, are among the most poignant elements. Allow at least a couple of hours to do the museum justice, plus extra time for exploring the restored SS Nomadic, the ship which was used to transport passengers onto the Titanic.
Stop for lunch at: Drawing Office Two. Finish your trip with a bite to eat in this stylish bar and bistro, which is part of the Titanic Hotel. You'll find classic pub fare alongside lighter options and sandwiches, served in a lofty, three-storey room in which the Titanic was once designed. Fittingly, there's plenty of the ship's memorabilia on the walls, as well as artworks by local artist Colin H Davidson.
To plan your trip to Belfast, head to Ireland.com and Tourism NI. Flights from London to Belfast start from £50 for a return with easyJet, while a ferry journey between Liverpool and Belfast starts at £129 for a single passenger and car with Stena Line.
READ MORE: On the Titanic trail in Southampton
Lead image: Roger Bradley/Alamy Stock Photo
Be the first to comment
Do you want to comment on this article? You need to be signed in for this feature