8 of the world's most unusual football stadiums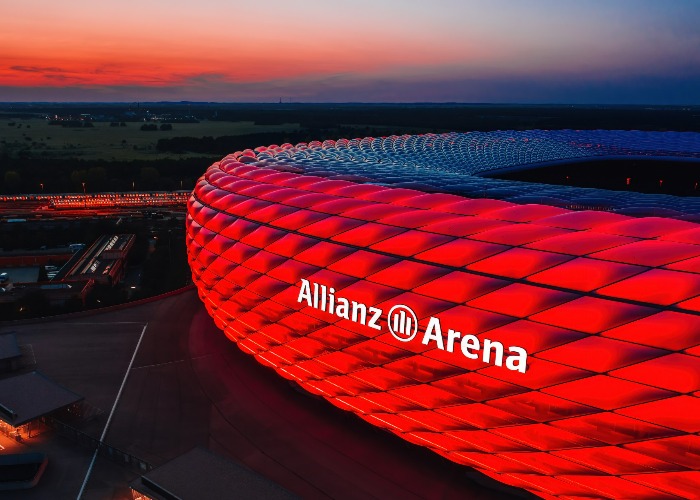 To mark the start of the FIFA World Cup Qatar 2022, these are the most incredible football stadiums from around the world.
There are few events on Earth more genuinely global than the World Cup. Every four years the world goes officially football-mad, as people from every time zone gather round their TV sets to soak up the spectacle of the greatest show on turf. A combined 3.57 billion people watched the last World Cup in 2018 – including 1.12 billion for the final alone – accounting for half the world's population over the age of four and placing it squarely among the most-watched events of all time.
Most of these stadiums will never host a World Cup final, but given their stunning settings and eye-opening architecture, that might be everyone's loss. To mark the beginning of the 2022 World Cup in Qatar, here are the weirdest and most wonderful stadiums from around the world...
1. FK Vozdovac Stadium, Serbia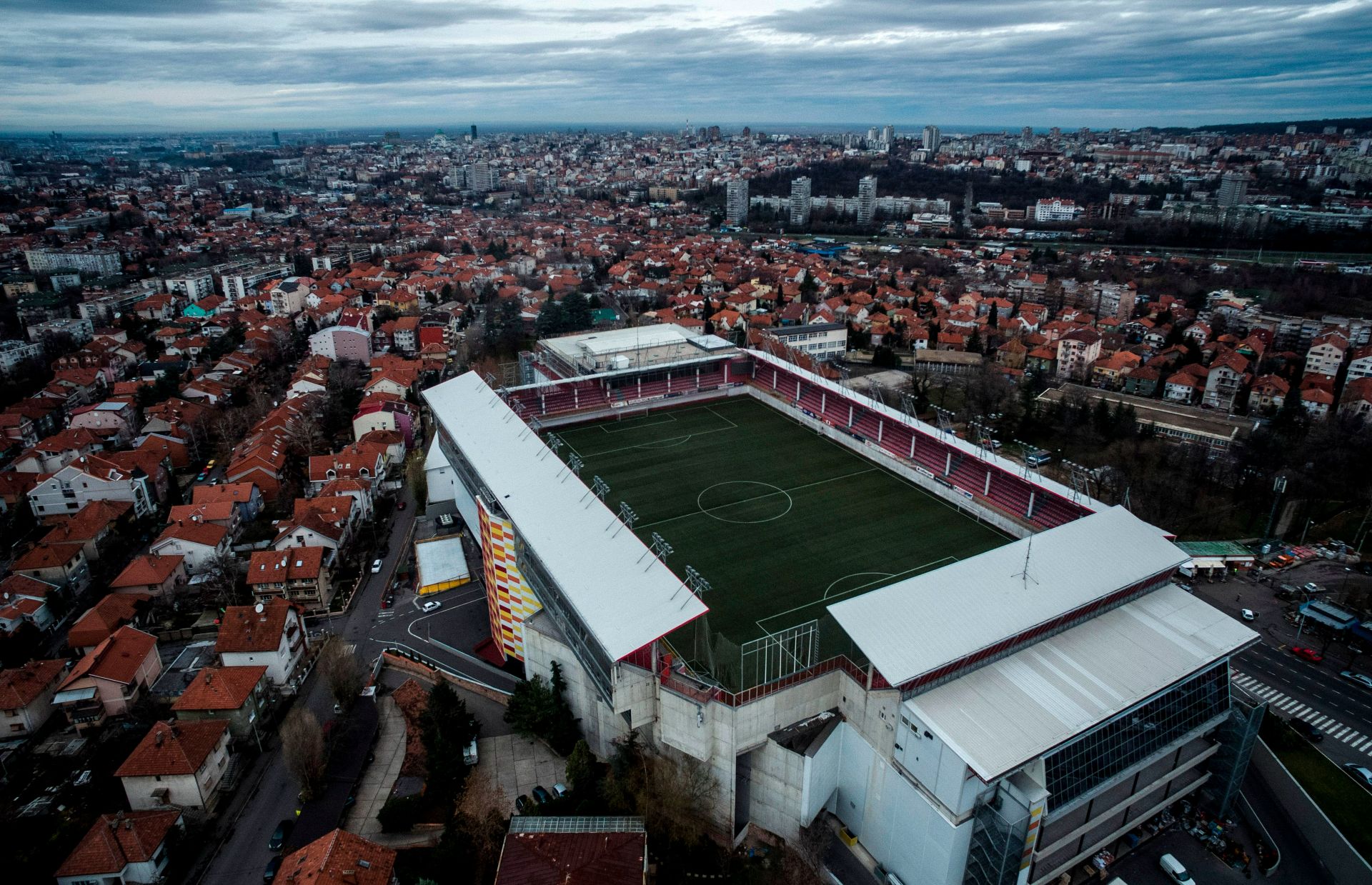 Vladimir Zivojinovic/Getty Images
You can buy more than just football shirts at this Serbian stadium. The home ground of Belgrade-based team FK Vozdovac, it's one of only a handful of rooftop stadiums worldwide, perched as it is atop a shopping centre in a southwest corner of the capital. We hope the club doesn't get too much more popular, as there is zero room to expand the ground's 5,200 capacity. We also hope Vozdovac's strikers have an eye for goal, as too wild a miscue could easily fall four storeys onto the road below.
2. Estadio Municipal de Aveiro, Portugal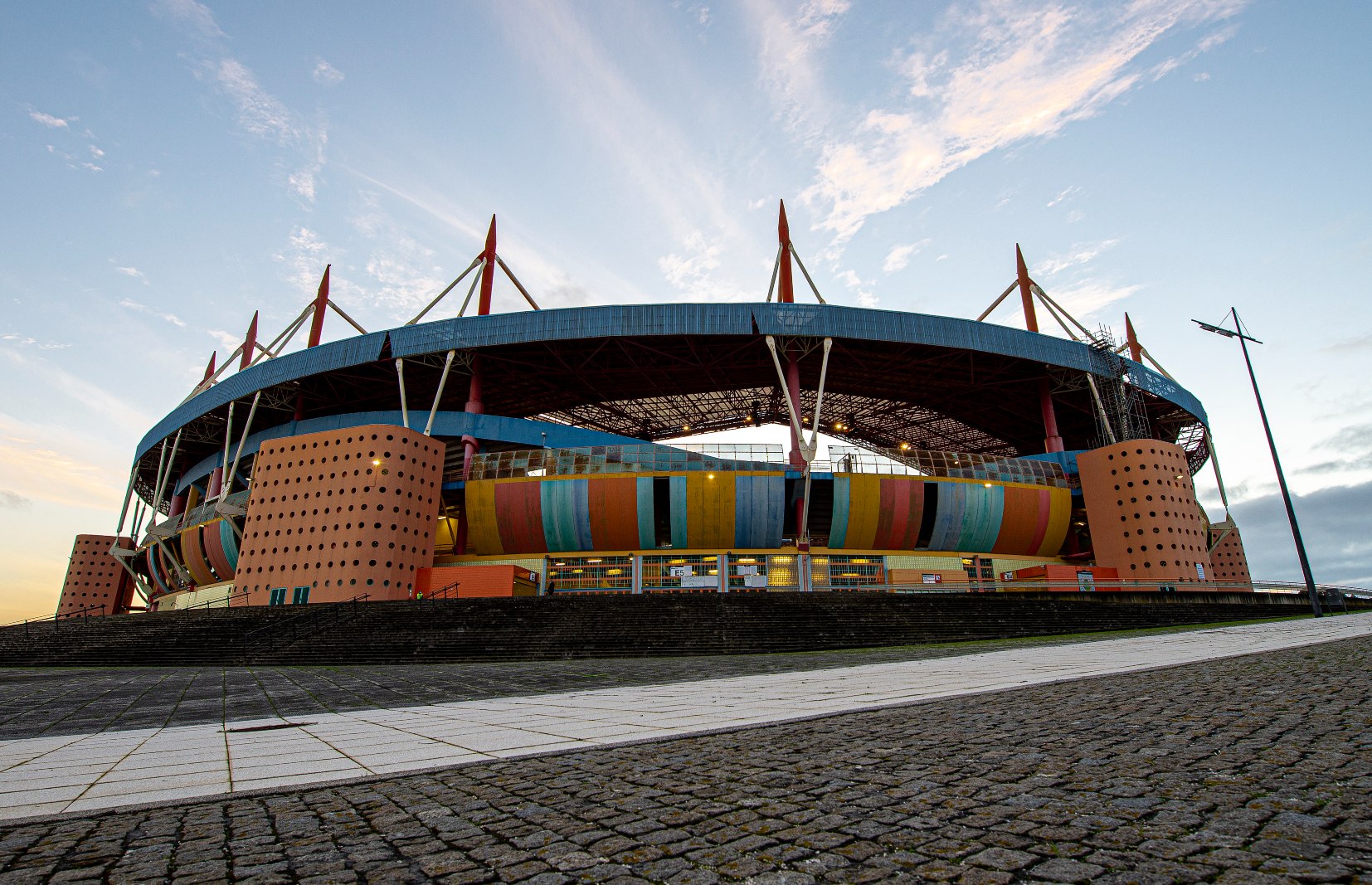 Octavio Passos/Getty Images
Scottish footballer Bill Shankly famously said that football was "not a matter of life and death. It's much, much more important than that." It's refreshing then, amid the steel beams and glass facades that dominate most football architecture, to see a stadium that doesn't take itself too seriously. Deliberately designed to look like a children's toy by architect Tomas Taveira, the stadium is vibrantly coloured inside and out, with LEGO-brick stands and a Battenberg roof.
3. Timsah Arena, Turkey
We're not sure whether it's to bring in families or intimidate the opposition, but Turkish team Bursaspor's stadium is built in the shape of an enormous crocodile. Curled protectively around the ground, the beast's 140-foot (43m) jaws open to reveal the main entrance for fans, with the eyes and teeth lit up on match days. 'Timsah' means crocodile in Turkish.
READ MORE: These are America's best attractions for sports fans
4. Svangaskard Stadium, the Faroe Islands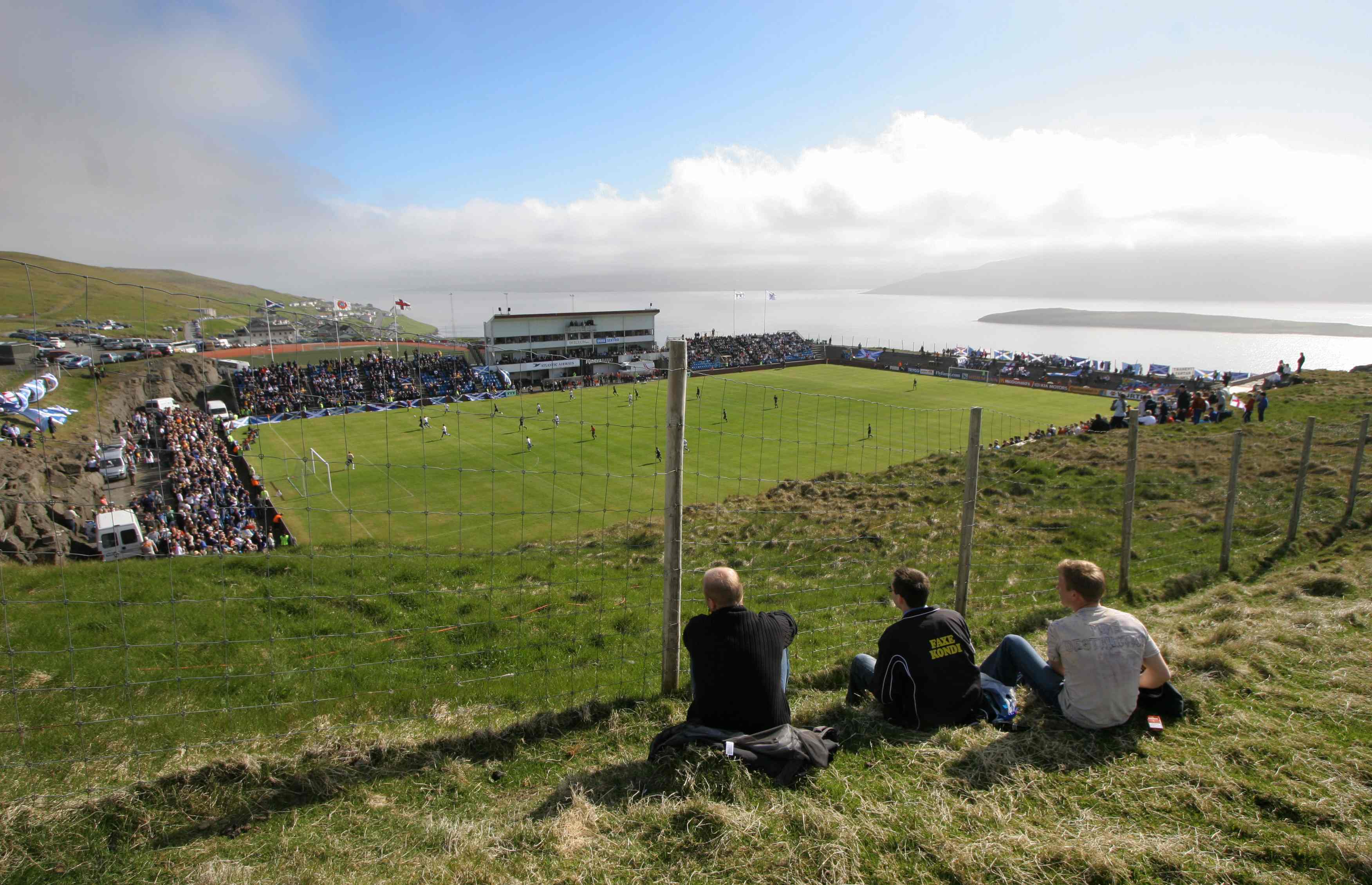 Colin McPherson/Getty Images
It's not the globe's most glamorous football field, but what can you expect from an archipelago whose population could barely half-fill Wembley? The Faroe Islands national team won its first ever competitive match, beating Austria 1-0 in 1990, but have since struggled to make an international impact. Tucked between the windswept green hills of Toftir and the Atlantic inlet of Skalafjordur, Svangaskard holds a capacity crowd of 6,000 – equivalent to 14% of the country.
5. Estadio Hernando Siles, Bolivia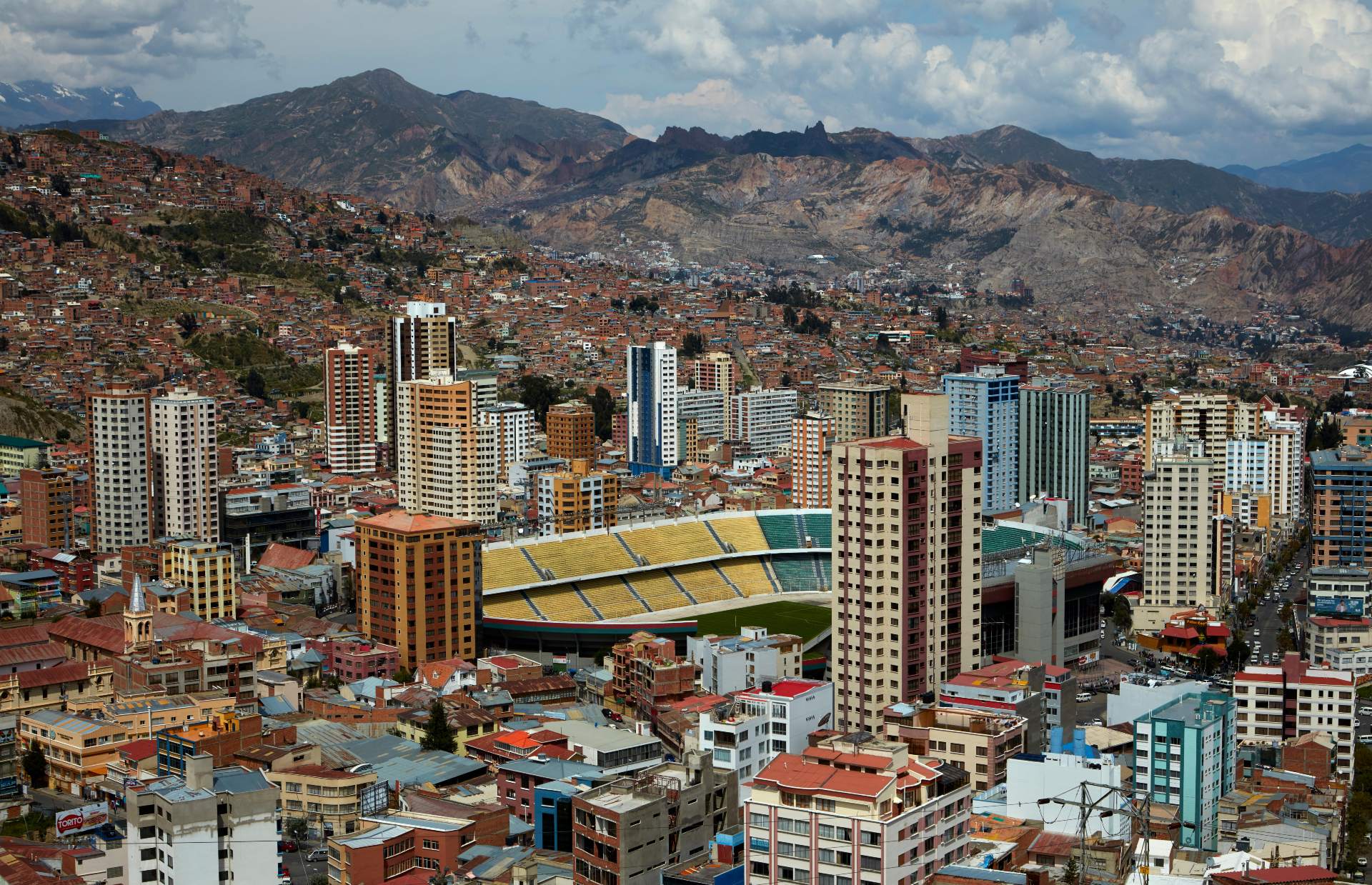 David Wall/Alamy Stock Photo
There are few stadiums in football more feared than the Estadio Hernando Siles in the Bolivian capital La Paz. That's not because the Bolivian national team is particularly formidable (no offence), but because, at 11,975 feet (3,650m) above sea level, the stadium is among the highest on Earth. The air is so thin that even the fans find themselves running out of breath, and the altitude famously caused Lionel Messi to throw up on the pitch during a World Cup qualifier here in 2013.
6. Allianz Arena, Germany
uslatar/Shutterstock
By far the most famous ground on our list, Bayern Munich's Allianz Arena divided opinion when it opened in 2005. The entire stadium is blanketed with inflated plastic panels which look suspiciously like a car tire from the wrong angle, but which can also light up with a dazzling array of colours and patterns. So bright it can be seen from the Austrian Alps 50 miles (80km) away, the ground displays different colours and patterns depending on who's playing. Now widely considered a masterpiece, the pioneering design was inspiration for the New York Giants' MetLife Stadium in New Jersey.
READ MORE: What to do, where to stay and what to eat in Munich
7. Ottmar Hitzfeld Stadium, Switzerland
The home ground of amateur side FC Gspon, this precarious pitch is perched 6,600 feet (2,000m) up in the heart of the Swiss Alps, and becomes part of a ski piste during winter. Players and spectators reach the stadium by cable car (with a 10-passenger limit, so that's two trips for the first 11), while extensive netting around the pitch has failed to stop thousands of footballs plunging into the valley in recent years. We're stretching the word 'stadium' to breaking point here, but the arena has hosted international matches – specifically the European Football Championship of Mountain Villages, which is held concurrently with the Euros.
8. The Float @ Marina Bay, Singapore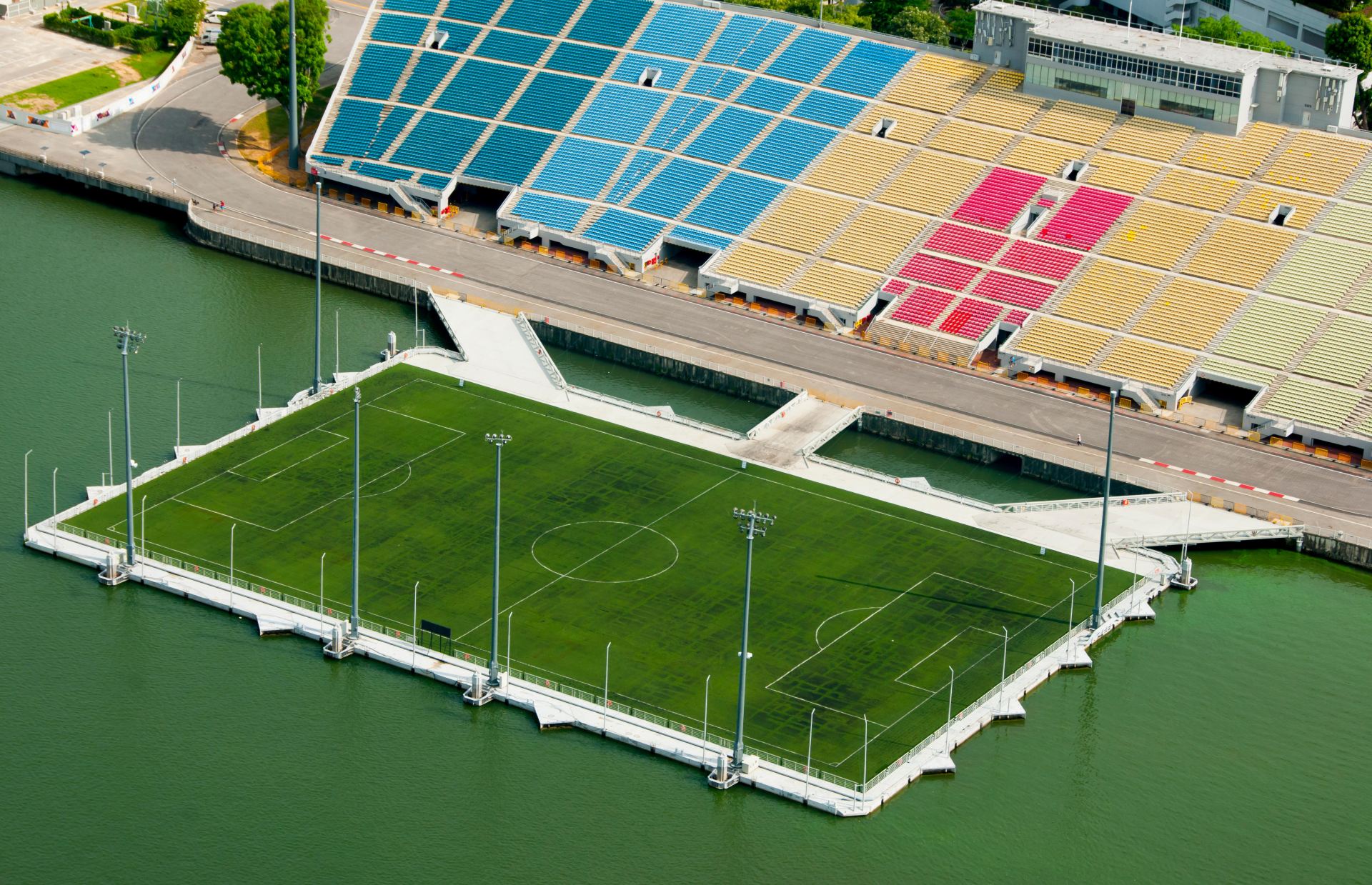 Adwo/Alamy Stock Photo
Bobbing on a platform in downtown Singapore's Marina Bay, with 30,000-capacity stands splayed across the shoreline, the Float raised eyebrows across the globe on debut in 2007. It was hoped that the pitch would host the Singapore national team, but a decade-and-a-half on, it's spent most of its life as a concert venue and in 2023 will be fully redeveloped into an events space. The pitch is a fabulous spectacle and a marvel of modern engineering; it's just not a very good football stadium.
READ MORE: How to spend 48 fun-filled hours on Sentosa Island, Singapore
Lead image: uslatar/Shutterstock
Be the first to comment
Do you want to comment on this article? You need to be signed in for this feature