10 tips to make airport parking easier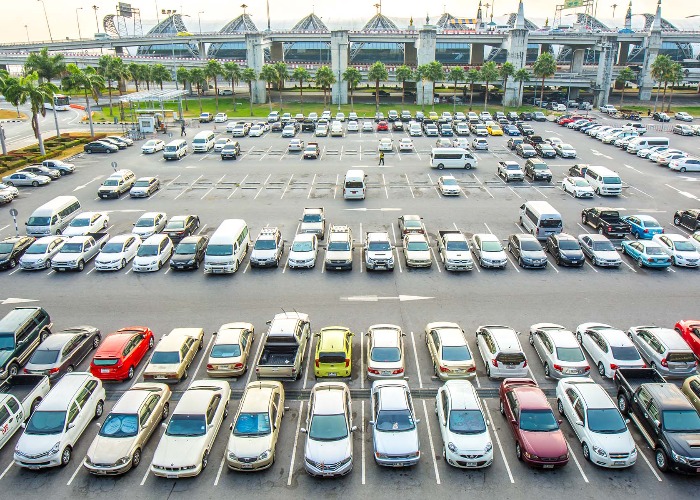 With the news that UK travellers waste nearly £100 million by booking airport parking on the day they travel, it's time to hit the brakes and get savvy.
Most foreign holidays begin and end in the same place – the airport car park. And while a smooth process can get your trip off to a good start and a happy ending, any problems you encounter could end up stressful – hardly the point of a holiday.
Although it may not be high on your list of priorities, the decision on which car park you choose can have a sizeable bearing on your holiday.
If you are planning to use an airport car park for the first time, or haven't used one for a while, it can be a daunting experience, especially at a large airport like Heathrow or Manchester.
Below are a few tips on how to save money on airport parking, hopefully saving you time and worry in the process.
1. Be the early bird
Did you know that some airports can make more money from parking and shopping than flights? And they have a number of techniques to get holidaymakers to pay more for leaving their car onsite. Airport parking prices do fluctuate and can vary between products and months, but generally the best advice is the earlier you book the better.
If you leave it until the last minute, it can cost a fortune, but if you book as soon as you finalise your holiday then you can as much as halve the cost. You may also be able to get a good deal during sales January or on Black Friday, but as car parks fill up they begin to increase their prices – that's supply and demand for you.
2. Choose wisely
There are many different categories of airport parking, so choose the right one for you.
On-airport parking is located on the airport grounds and is usually a short walk to the terminal. It's quick, easy and convenient, and good for passengers with lots of luggage, families, those short on time or business travellers.
Meet-and-greet parking is where you're met at the terminal by a driver who then takes your keys and parks your vehicle for you. This is the best kind of parking for nervous drivers who want complete convenience and to not have to worry about finding a space or catching a bus.
Park and ride is when you park off airport grounds and catch a shuttle bus directly to your terminal. Although it adds a little time onto your journey, buses run regularly and, as their overheads are low, its advantage is its low cost. This option is good for bargain hunters.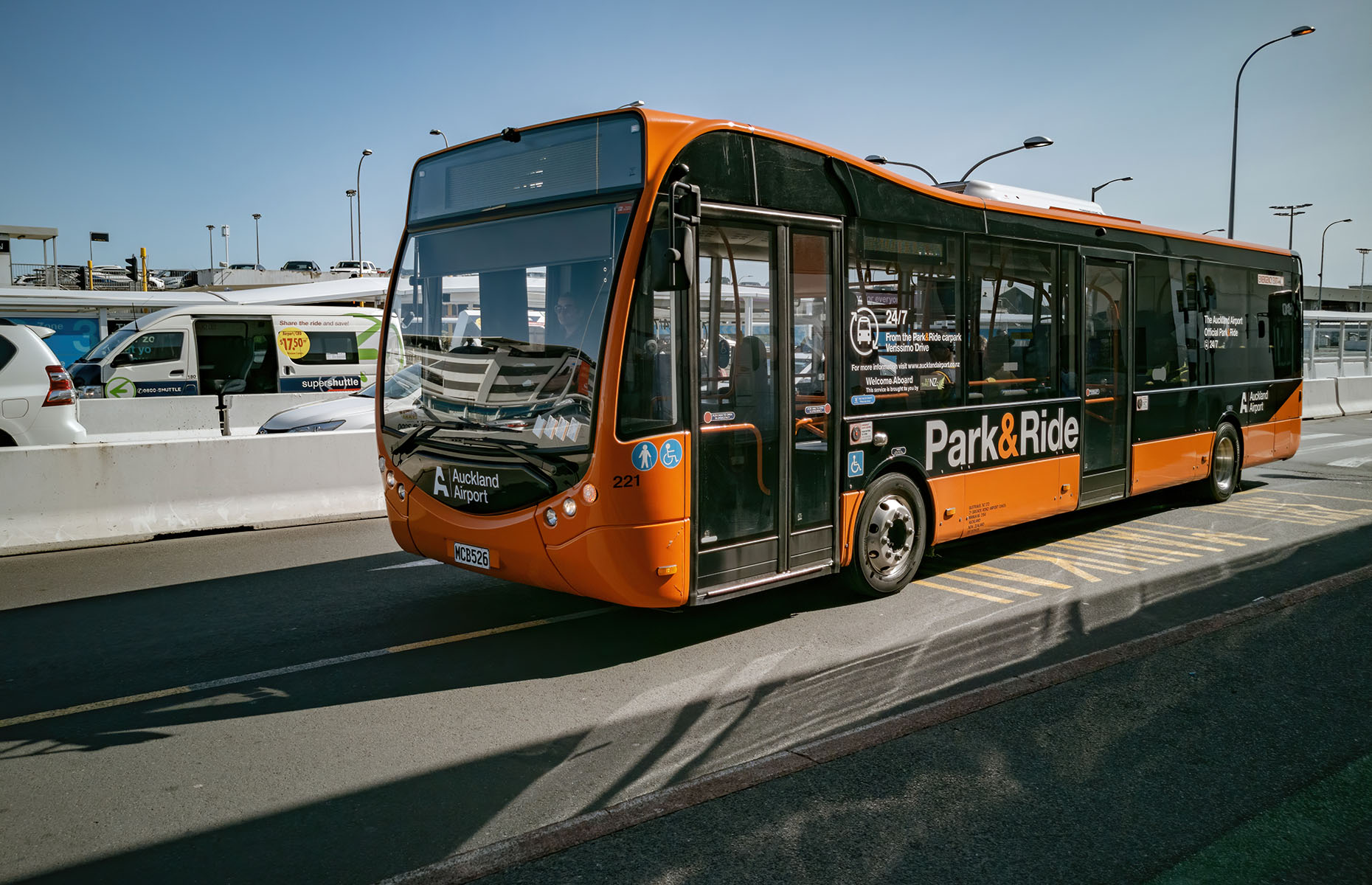 Emagnetic/Shutterstock
While it's something of a luxury, there's no doubt valet parking makes life simpler and easier. For an additional fee, you can drop off your car at your chosen valet parking location, and the valet will then make a quick inspection of your vehicle to make sure it is in the same condition when it is returned to you. The valet service will then ensure your car is ready on your return. However, all this comes at a cost.
Finally, it's worth trying smaller, private car parks to see if you can cut the cost further. eBay-style parking marketplaces allow those living close to airport car parks to offer parking on their own spare land. However, they usually lack the level of security offered by the dedicated car parks. Check out justpark.com and yourparkingspace.co.uk.
READ MORE: Amazing airports and flying hacks you need to know now
3. Compare notes
The easiest way to find cheap parking is by using a comparison site to search the web and find the best deals. Sites like Holiday Extras, Travel Supermarket, Parking4You, Looking4Parking, CompareParkingDeals and SkyParkSecure will often give you a cheaper price than you'll get booking direct. But it's not an exact science and of course a bigger discount doesn't necessarily guarantee you'll get the best overall price. The figures change daily, therefore browse a few, and always remember to check that your booking is flexible in case you can't use it because of future restrictions.
4. Be aware of hidden charges
One of the biggest bugbears for car parking is hidden charges, and this is something to be aware of, especially if you're on a budget. The most obvious of these is the cost of a transfer from your car drop-off point to the airport. However, other extra charges might include airport access fees, booking fees, credit card costs, late arrival penalties and amendment fees for changing or cancelling your booking.
READ MORE: The best UK websites for travel deals and holiday discounts
5. Try to be flexible
Even though coronavirus restrictions are being eased, flexibility is key for airport parking so look for bookings with a clear (preferably free) cancellation policy. Some may allow changes/cancellations up to two hours before the booking, while others only allow it up to 24 hours beforehand. Bear in mind that some people struggled to get refunds when the pandemic first hit, so it's worth a quick search of review sites and social media.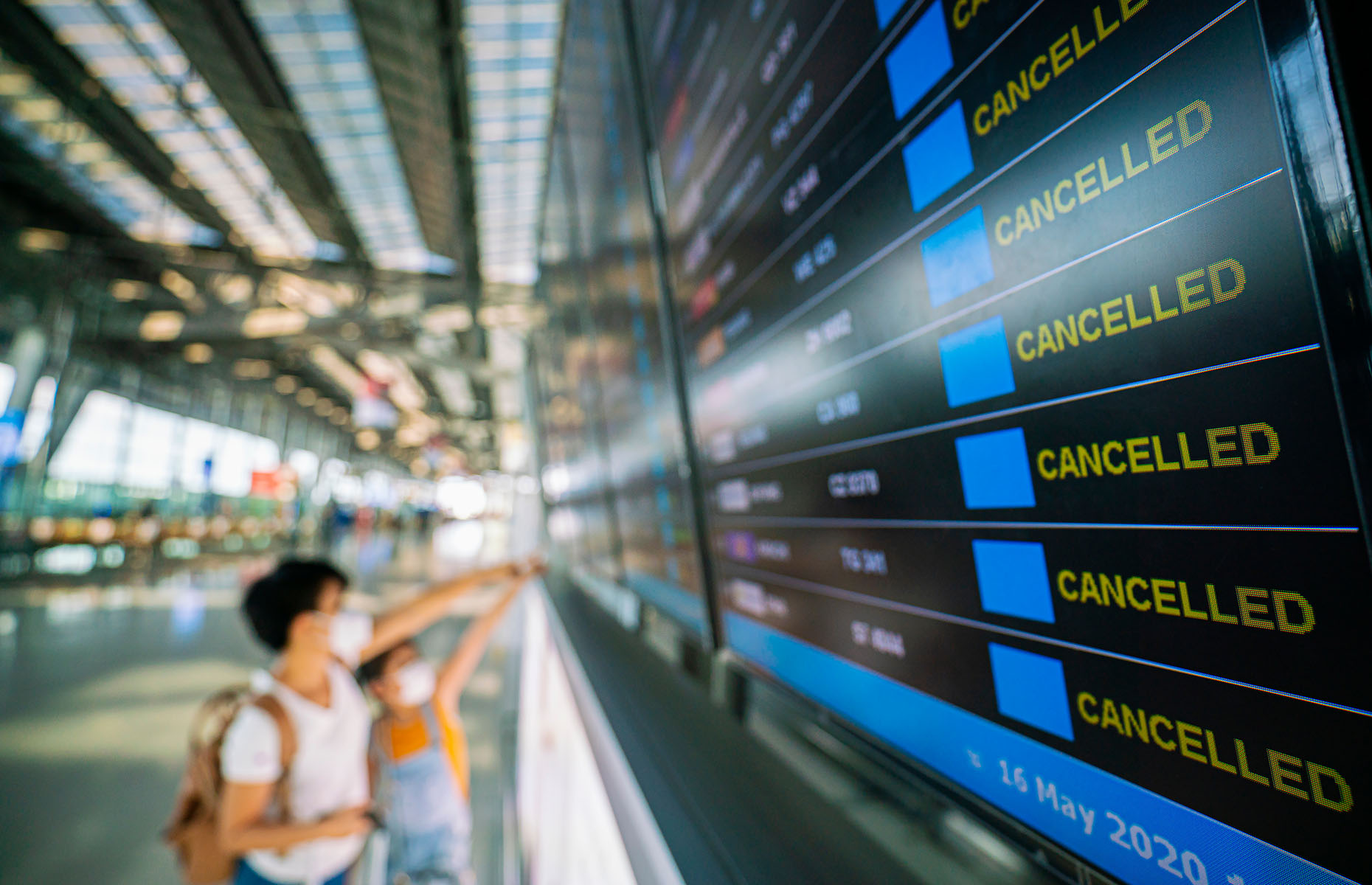 People Image Studio/Shutterstock
If you've made a reservation and can no longer travel – for example, if your flight has been cancelled by the airline – check if you can move or change your booking at no extra cost. Some airports and parking firms waived admin fees when travel was severely restricted, though that's less likely to be the case now. If you're not able to cancel your reservation you can try contacting your travel insurer, but many policies don't cover 'extras' such as airport parking.
Finally, be aware that you may not be covered by your insurance if you're unable to travel for coronavirus-related reasons.
6. Time it right
If you are using an on-airport car park or a meet-and-greet service, make sure you know how you'll get from your car to the airport and how long it's going to take. Most will require a walk or courtesy bus, and even a short stroll can turn tricky if you've got heavy luggage and kids with you.
If you are using a park-and-ride service, ask how long (not how far) it takes to reach the airport, and about traffic build-ups at busy times of the day. You should also find out how frequently courtesy buses run. A 30-minute wait for one might throw your well-planned journey into disarray, so make sure you're not cutting it too fine and risking missing your flight.
7. Look for a secure facility
Seek out secure parking and find out where your car will be left while you are away. That way you won't come back to an unpleasant and costly surprise. There are some horror stories including operators leaving cars in unsecure locations – on a street, in a field or in a hotel car park. Thankfully rogue operators are few and far between, but for peace of mind choose an operator that guarantees to park your car in a secure and authorised facility.
For complete peace of mind, book with a company that displays the Independent Airport Parking Association badge of quality. The IAPA is dedicated to raising standards across the industry and its members should carry full insurance cover for both you and your car. Plus, ensure that the car park you book has a Park Mark accreditation.
READ MORE: 11 tried and tested ways to get cheaper flights
8. Consider a hotel
When you have an early flight, it's a nightmare getting up at 3am to drive to the airport. However, many airport hotels offer room packages that include parking for the length of your trip – great if you live a long way from the airport, or have a super-early flight. Sometimes, this option only costs a little more than the parking alone and can even cost less – so you could view it as parking, with a hotel room thrown in for 'free'.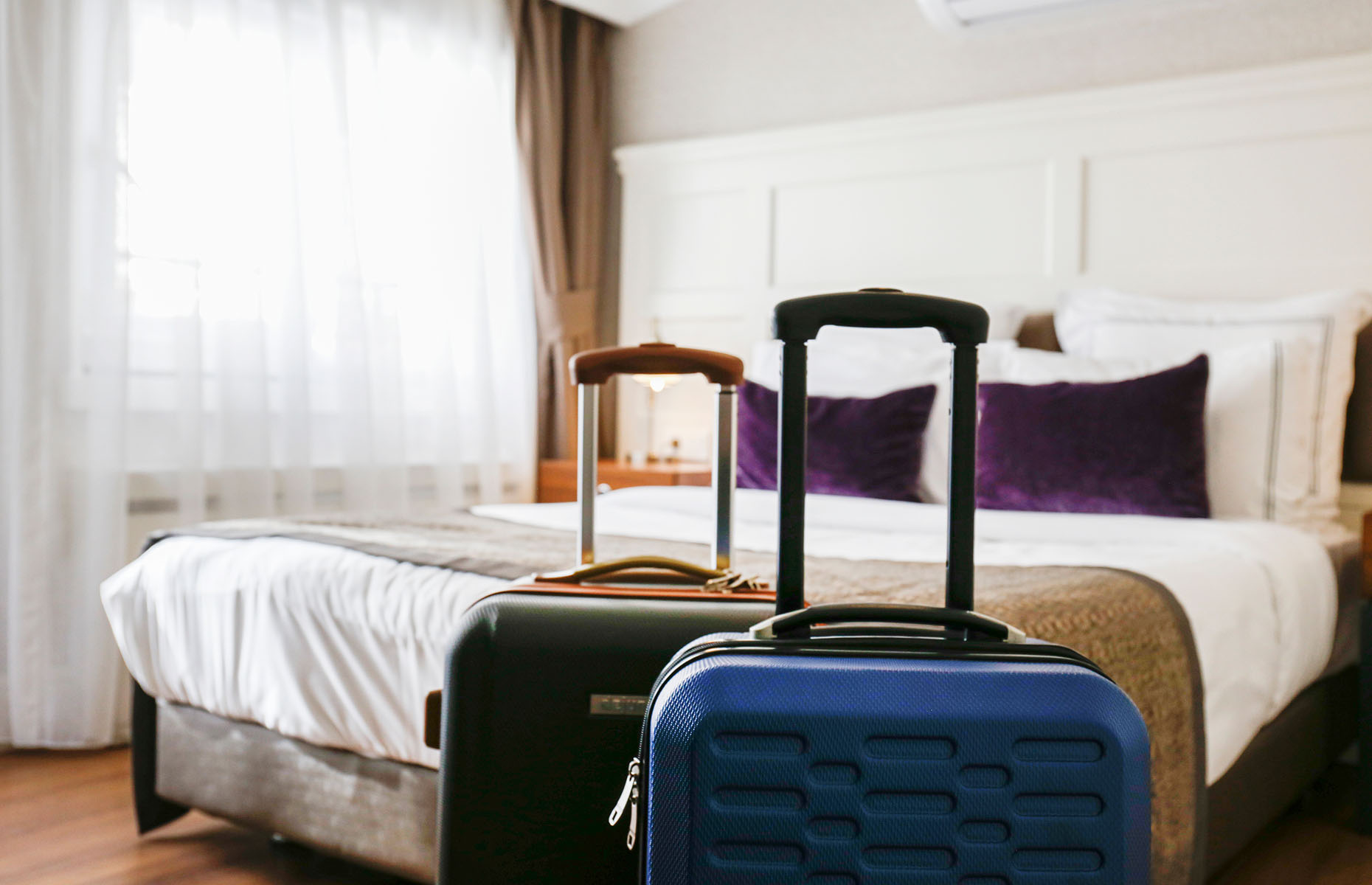 evrymmnt/Shutterstock
Upon your return, you simply go to the hotel car park and pick up your vehicle. However, check how transfers to the terminal are arranged – while some hotels offer a 24-hour complimentary service, others may charge extra. Plus, breakfast usually costs more.
9. Book a lounge
With most central airport parking (ie on-site) you may be able to add lounge access to your booking. This can make waiting for your plane more relaxing and often includes comfy seating and peaceful surroundings and food and drink, as well as shower facilities, spas, fast and free Wi-Fi and charge points. Some parking packages also include security fast-track passes, which can be a Godsend in this current climate of long queues and delays.
READ MORE: The world's best airport lounges
10. Rethink taking your car
Finally, before you shell out for and book airport parking, consider other options. Ask around friends and relatives to see if any would be willing to do an airport run – you could even offer to pay them some or all of the money you would have spent on parking. Other options are taxis, trains and buses, especially if you live near to the airport.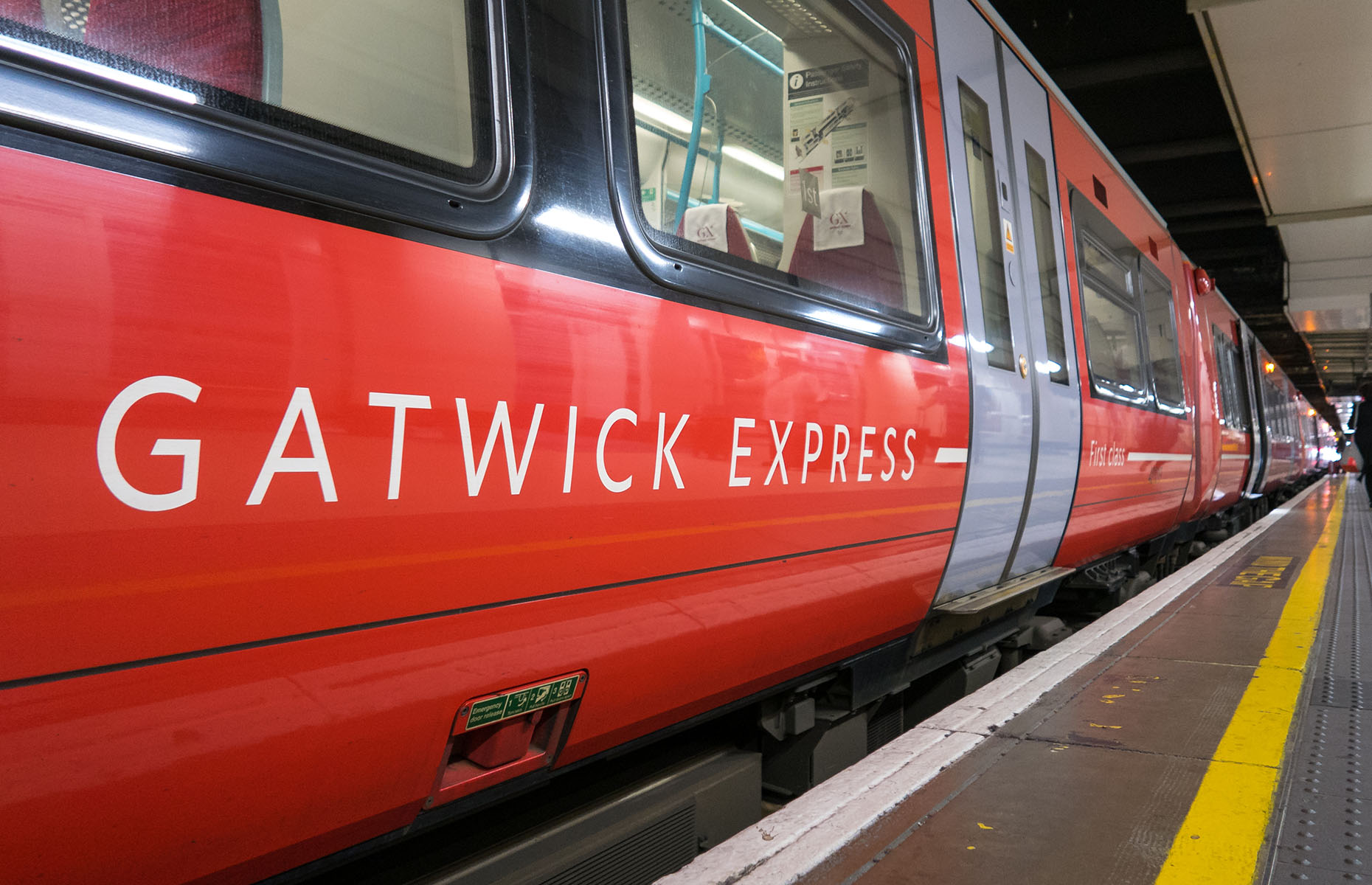 pio3/Shutterstock
Lead image: SIHASAKPRACHUM/Shutterstock
Be the first to comment
Do you want to comment on this article? You need to be signed in for this feature