Lesser-known Greek islands to visit before the crowds catch on
Greece has its trusted stable of big-hitting islands, but there's a lot more to discover besides. Explore the tempting food scenes, ancient sites and postcard-worthy beaches of these hidden isles.
Magical (but madly expensive) Mykonos and spectacular (but sadly overcrowded) Santorini might be magnets for many travellers – but with more than 6,000 golden beach-trimmed islands, glorious Greece has a lot more to offer if you're willing to get off the beaten track.
From a tranquil Sporades atoll where you can spot rare monk seals to an often overlooked island near Athens that's famed for its mineral-rich hot springs, here's our pick of the best Greek islands you need to discover right now.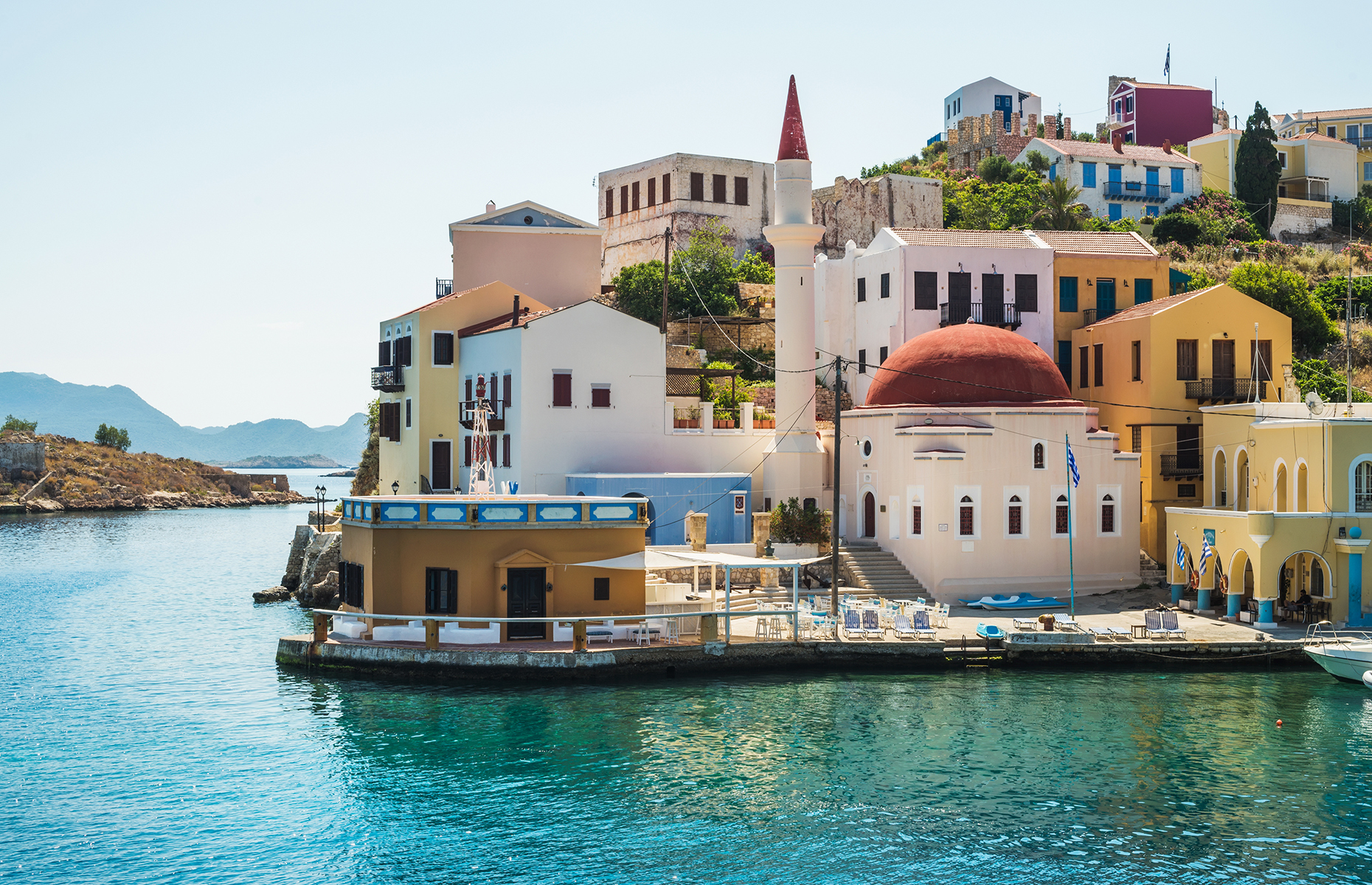 Foxys Forest Manufacture/Shutterstock
The Dodecanese retreat
With pretty pastel-coloured villages and pine-studded mountains sweeping down to tiny golden coves, Karpathos, a 40-minute plane ride from Athens, is a real jewel.
The best way to explore this small island is to hire a scooter (they'll have electric ones next year) and follow the looping road that leads from the windsurfer-loved beaches of Makris Gialos in the south to the pebble coves and low-key tavernas of Diafani in the north. Make sure to stop off in the high-flung mountain village of Olymbos, where local women still dress in colourful traditional costumes.
Stay at: Afoti Beach Hotel. Within easy reach of all the main sights, the stylish spot overlooks one of the island's best sandy beaches.
READ MORE: 6 essential experiences on Sifnos, Greece
Sergey Kilin/Shutterstock
The Cyclades' best-kept secret
Generally overlooked in favour of ritzier neighbours Santorini and Paros, the Cycladic island of Folegandros is popular with Greeks. They come here to stroll the winding alleys of stunning cliff-top capital Chora, hike out through silvered olive groves to discover ancient archaeological sites or just laze on pristine beaches such as Katergo or Karavostasi.
Follow them on a zigzagging path to the centuries-old Panagia church just before nightfall and watch the sun set in a blaze of scarlet over the island's rugged hills. Then head to one of the tavernas serving traditional matsata – rabbit or rooster on a bed of handmade pasta, swimming in a rich tomato sauce – and you'll probably understand why.
Stay at: Aria Boutique Hotel. An easy stroll from whitewashed capital, Chora, the hip hideaway has 11 chic suites.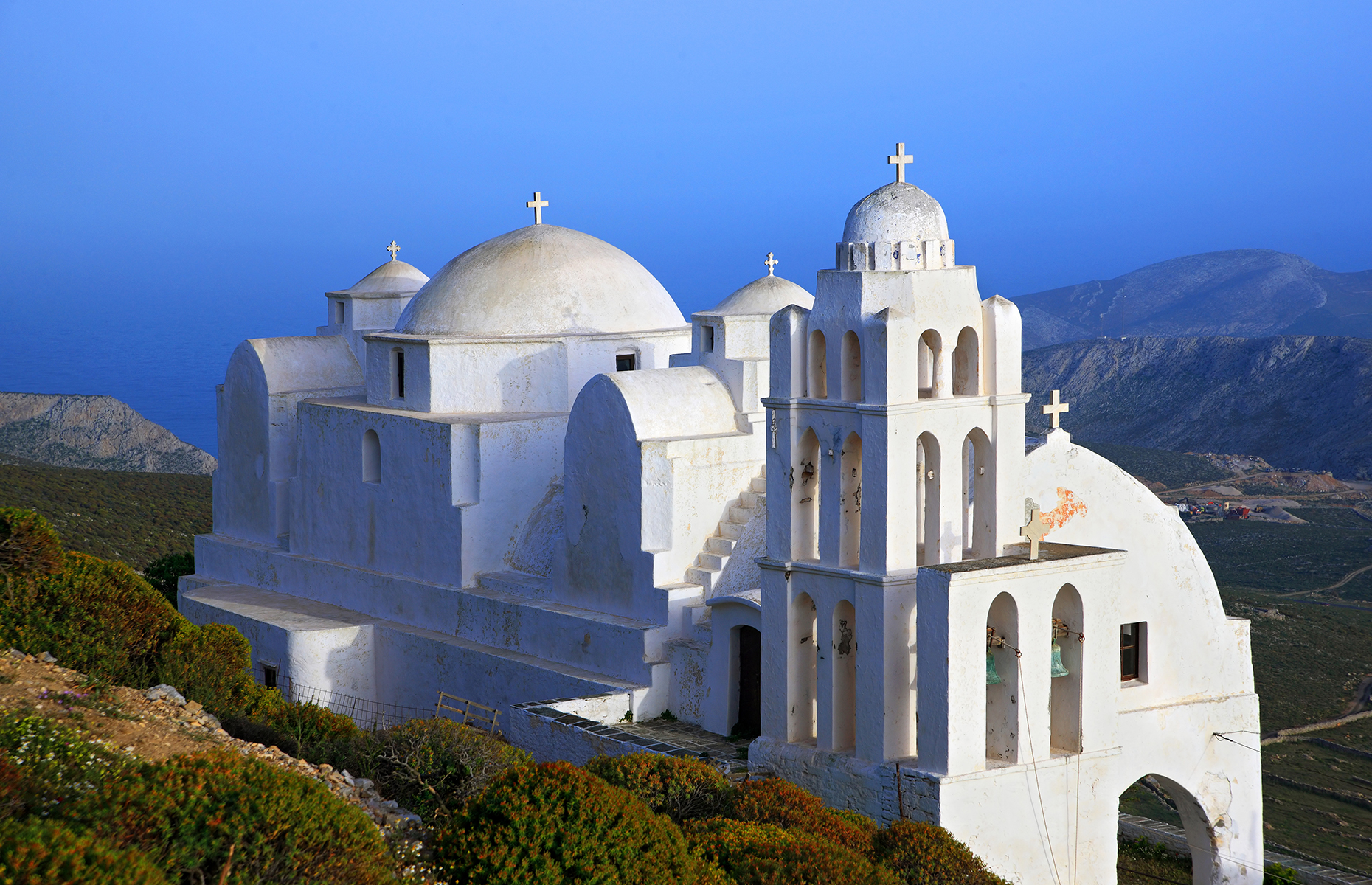 Heracles Kritikos/Shutterstock
The Sporades star
Never mind Mamma Mia! island Skopelos – if you love pristine seas, sumptuous food and abundant wildlife then sister atoll Alonissos, an hour's ferry ride away, is the real star.
A haven for rare Mediterranean monk seals, this remote island in the northern Sporades is also home to Greece's first underwater museum – it's dubbed the Parthenon of shipwrecks and its sundered ships date back to the 5th century.
Back on land this 23-square-mile (60sq km) island also has a labyrinth of well-marked hiking trails that lead – via rugged landscapes perfumed with wild sage and purple thyme – to medieval castles, ancient churches and high-flung mountain villages.
Stay at: Marpunta Resort. The family-friendly lodgings, perched on a hill overlooking one of the island's wildest coastlines, make a great base for exploring.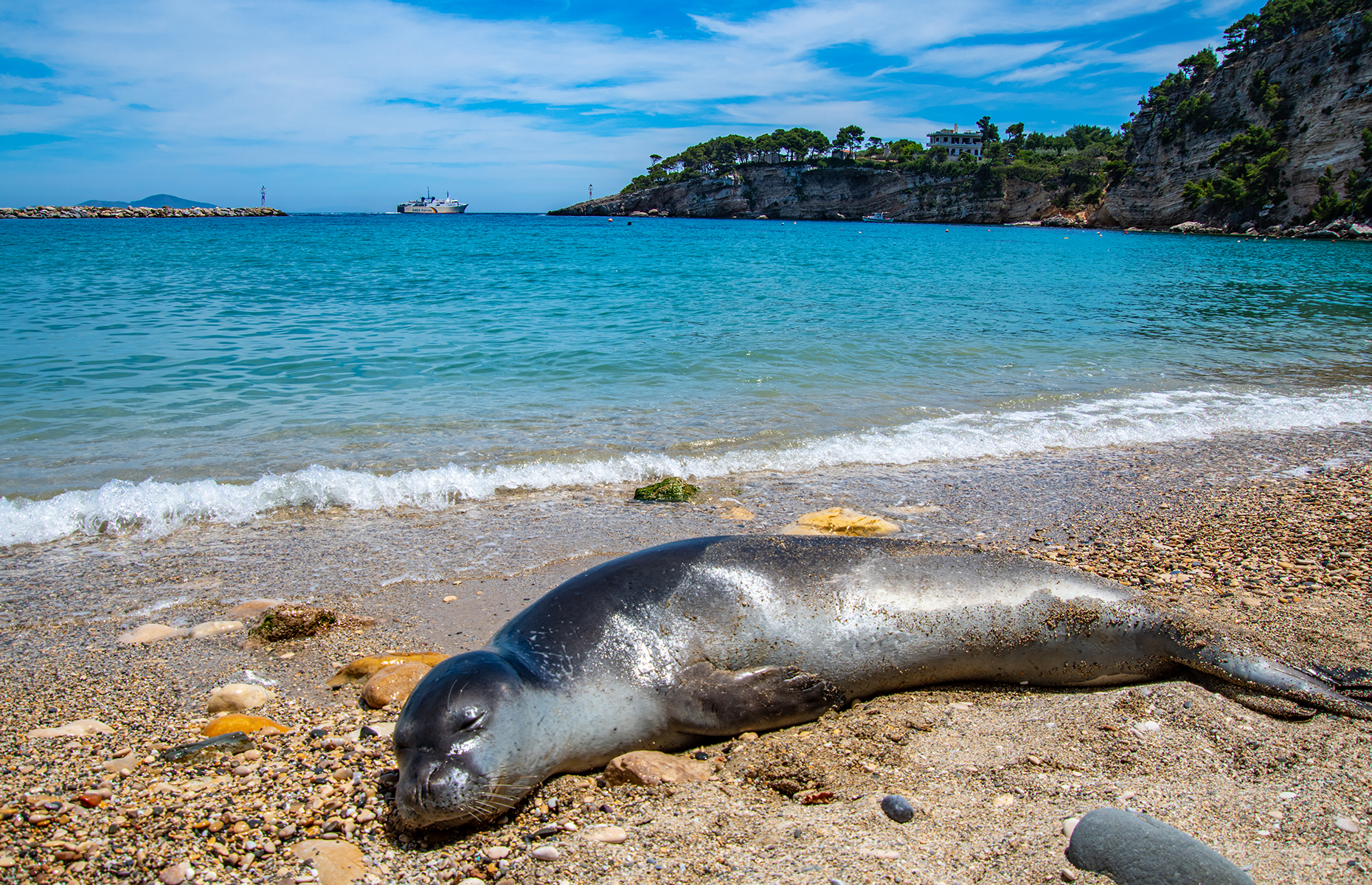 Pit Stock/Shutterstock
The hot spring heaven
Reached in a couple of hours from the Greek capital (via a suspension bridge leading to the island's central capital Halkida or a ferry to Arkitsa in the north), Evia is a favourite destination for Athenians. They generally make a beeline for Edipsos, a seaside resort on the island's northern tip, which has been famed for its healing hot springs since Roman times.
Other highlights of the country's second largest island include the densely forested Lichada peninsula, where Giannis Vriniotis owns the region's only accredited winery, and the drakospita (dragon houses), a handful of imposing cave-like stone buildings, dating back to Neolithic times.
Stay at: Thermae Sylla Spa in Edipsos. With hot-spring pools and state-of-the-art thermal spa treatments, it's pampering heaven.
Aerial-motion/Shutterstock
The beach retreat
Not to be confused with Crete's famous pink beach at Elafonisi, Elafonisos Island sits in the Laconian Gulf, a ten-minute ferry ride from the south-eastern Peloponnese town of Neapolis.
A paradise for beach lovers, this rarely visited seven-square-mile (19sq km) atoll is famed for its vivid turquoise waters lapping a smattering of stunning sandy coves.
Apart from a few low-key boutique resorts and a couple of tavernas serving seafood, there aren't many facilities here – so unless you plan to spend your days like Robinson Crusoe, be sure to bring water and snacks.
Stay at: Elafonisos Resort. Overlooking pristine sandy beaches, it's one of the island's only luxury boutique hotels.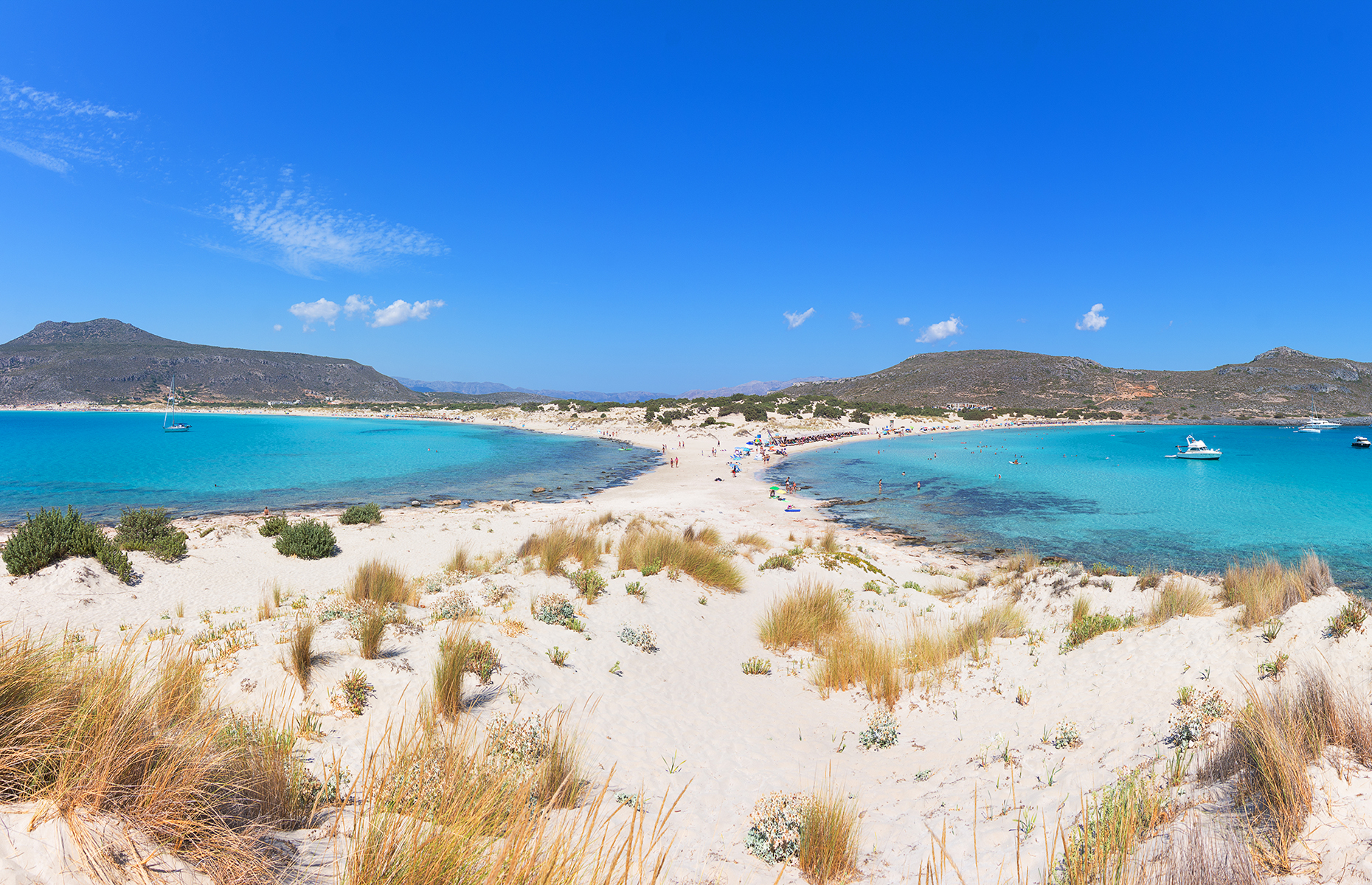 Georgios Tsichlis/Shutterstock
READ MORE: Discover the ancient myths behind these Greek islands
The holistic haven
Framed by the sugar-cube houses and Byzantine castle of its capital, Chora – and fringed with pine forests where the island's pint-sized Skyrian ponies wander freely – Skyros is known for its alternative vibe.
A 40-minute flight from Athens, the Sporades archipelago's southernmost atoll was once home to English First World War poet Rupert Brooke – his tomb, in a peaceful spot on the island's wild southern side, is a magnet for pilgrims.
Most people come here, however, to laze on near-deserted beaches or stay at one of the dozen resorts offering holistic retreats.
Stay at: The Skyros Centre. Offering dozens of different programmes, this is one of the island's best-known creative wellness retreats
dinosmichail/Shutterstock
The historical gem
A short ferry-hop from the sponge diver's island of Kalymnos (and within easy reach of Turkey's Turquoise Coast), the Dodecanese island of Leros became the base for Mussolini's military headquarters during the First World War, and the town of Lakki (pictured) has some of the best examples of Rationalist-Fascist-style architecture outside of Italy.
This low-key island was the setting for Alistair MacLean's wartime classic The Guns of Navarone and you can find out more about its storied past at the Merikia War Museum, housed in atmospheric Second World War tunnels.
Leros is also renowned for its fish restaurants serving wild oysters and other brine-fresh seafood plucked from the surrounding waters.
Stay at: Aellia Hotel and Suites, a comfortable modern hotel in Lakki town that's well-situated for seeing the sights.
Milan Gonda/Shutterstock
The laid-back hangout
Just a two-hour ferry ride from Milos, Kimolos barely sees tourists outside of the peak summer months and yet this lush and lovely island, clustered around its whitewashed capital, Chora, has plenty to offer.
Apart from whizzing out in water taxis to discover near-deserted beaches – or hiking along olive-grove-shaded goat tracks to see the island's striking mushroom-like rock formations – most visitors come to Kimolos to linger in a string of laidback tavernas. Sample local delights ranging from pizza-like pastry and tomato dish ladenia, to delicious honey and watermelon dessert karpouzopita.
Stay at: Thalassa Beach House. A boho bolthole on one of the island's best strands, it's the perfect (self-catering) haven.
Desislava Lyungova/Shutterstock
READ MORE: Explore Greece's Peloponnese – where to stay, what to do and what to eat
The colourful gourmet hideaway
With its pastel-pink and red-hued houses backed by the mighty Vigla Mountains (whose pine-clad slopes descend to pebbled beaches), Kastellorizo might be the smallest of the Dodecanese islands, but it's also the most strikingly picturesque.
Apart from a handful of remote beaches, where turtles come to nest in summer, and a tangle of walking trails leading to the top of Mount Vigla, the main activity here is eating. Inevitably the food on this island, which is only a 20-minute ferry-ride from the town of Kas, has plenty of Turkish-influenced specialties, including mouthwatering rice-stuffed onion dish salantourmasi.
Stay at: Mediterraneo. Situated right by the seashore, the boutique beauty has a restaurant serving local delights.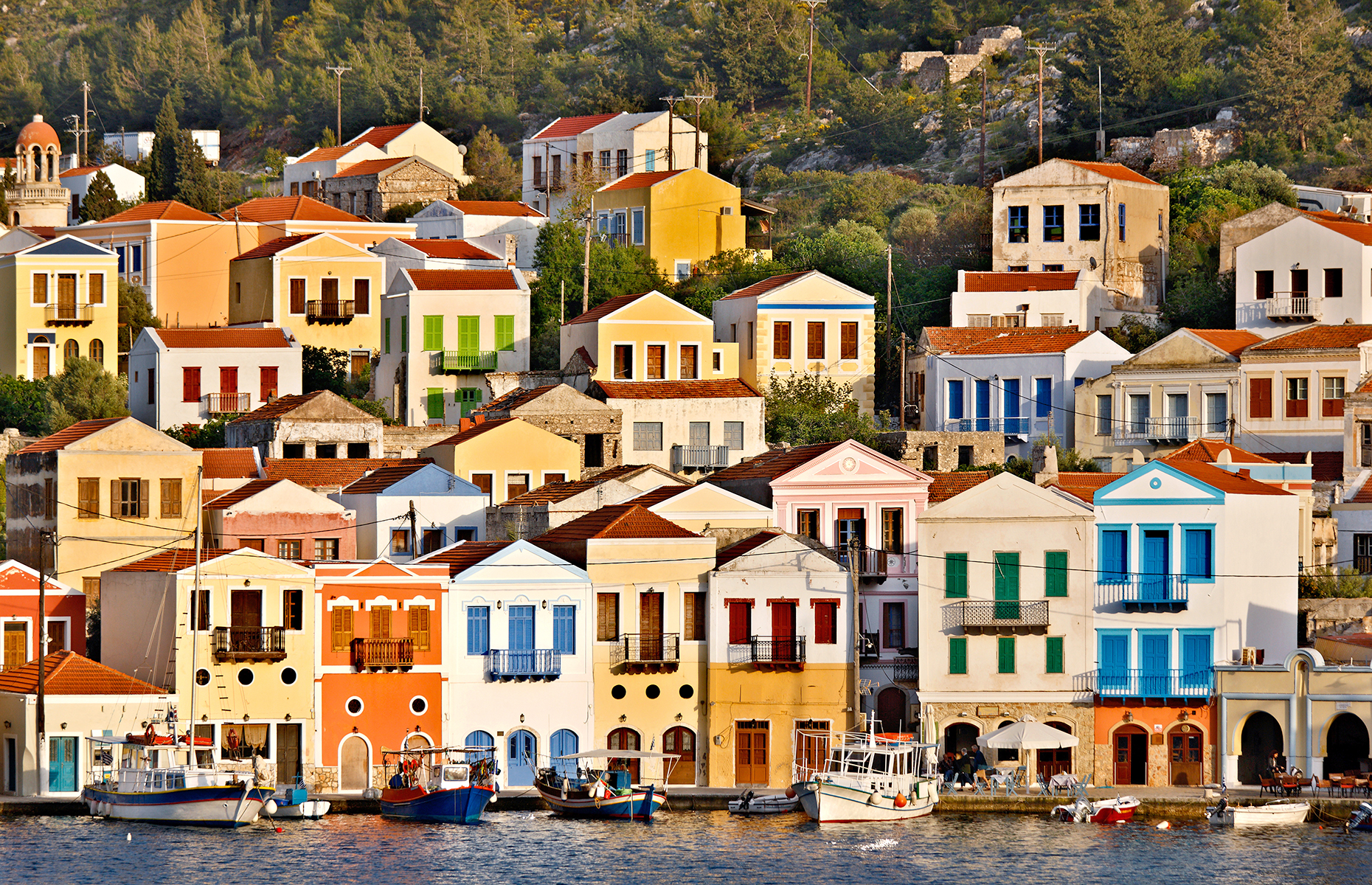 Heracles Kritikos/Shutterstock
The Santorini lookalike
Glimpsed from the ferry when you plough across Santorini's celebrated caldera, the tiny island of Thirasia was once part of Strongili, a larger island that included Santorini, before a volcano erupted some time in 1600 BC.
Only a ten-minute boat-hop from Oia's bustling streets, this 3.5-square-mile (9sq km) island has its own clifftop capital Manolas (reached by winding stairs that are almost as steep as the ones that lead from Santorini port to Fira town), along with abandoned cave villages and spectacular caldera views. It's a bite-sized slice of Santorini – without the crowds.
Stay at: Thirassia Paradise Suites. With spacious suites, a good-sized swimming pool and panoramic views over to Oia, this is one of the tiny island's most comfortable hotels.
RnDmS/Shutterstock
READ MORE: 12 Mediterranean islands where you can escape the crowds
Lead image: jcfmorata/Shutterstock
Be the first to comment
Do you want to comment on this article? You need to be signed in for this feature