6 reasons why you should visit Southend-on-Sea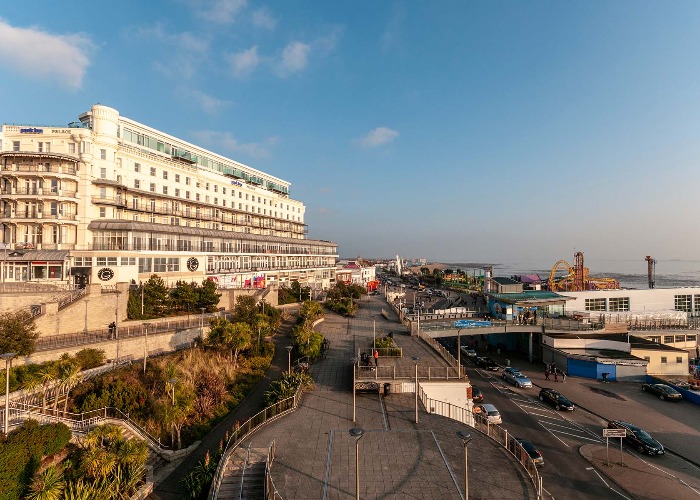 From exhilarating train rides to charming coastal walks, Britain's newest city has plenty to offer whether you're visiting just for the day or have come for a longer weekend break.
Southend was just a small group of farms at the southern end of the village of Prittlewell when it was first recorded in 1481. After King George IV's wife and daughter visited in the early years of the 19th century, it took off as a seaside resort. With the coming of the railways, it became fashionable as a day-tripper destination with working class Londoners.
Today, more than a century later, it remains as popular as ever. It's in one of the driest and sunniest parts of the UK and five of its beaches hold the coveted Blue Flag award. Southend was awarded city status in 2021 so now it's time for the focus to shift inland as well. Stay at one of its stylish boutique hotels and take advantage of a plethora of trendy bars and restaurants renowned for their creativity. Here are six (some surprising) reasons why you should visit Southend-on-Sea.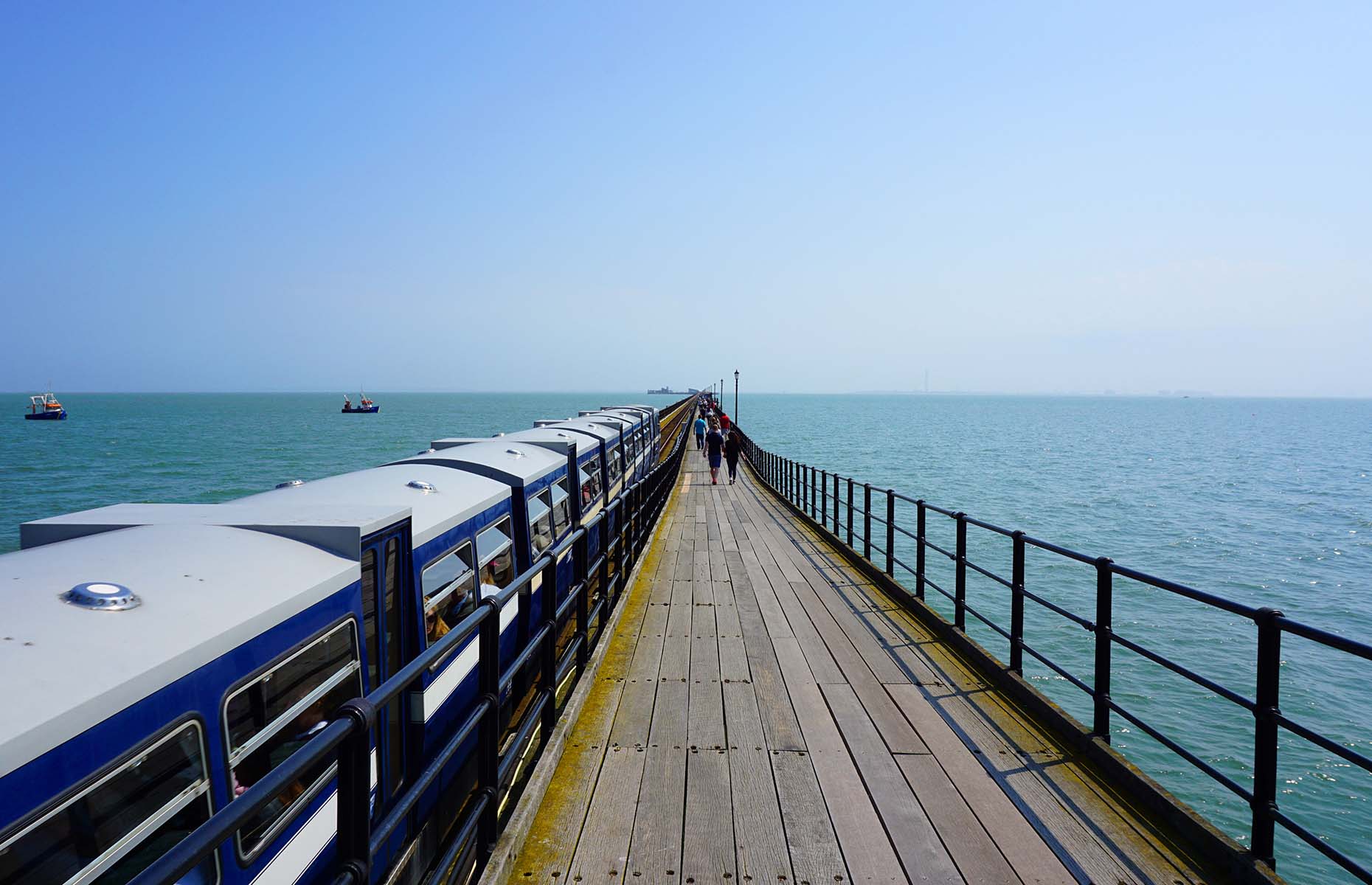 Martell Brighten/Shutterstock
1. Walk the Cinder Path from Chalkwell to Old Leigh
This historically important path takes its name from the steam trains that used to trundle past. The tracks are still there, but today, this busy line linking Southend to London's Fenchurch Street is electrified. Begin your walk at Chalkwell Station and head west on a narrow path on the water's edge, shoehorned between the railway tracks and a shingle beach almost concealed on a high tide.
Soon you'll reach Old Leigh, where the path widens into a cobbled street flanked by charming cafés and contemporary art galleries. The names of two of its characterful centuries-old pubs reflect the coastal setting: Ye Olde Smack and The Peterboat (a peter boat was a small vessel used on the Thames for fishing). Press on and you'll find the cockles for which this part of town is famous. On Cockle Shed Row, companies like Osborne Bros still land their catch and process cockles in a landscape that's hardly changed since the 1880s. Osborne Bros Café on Old Leigh High Street is also where seafood fans should sit down for lunch.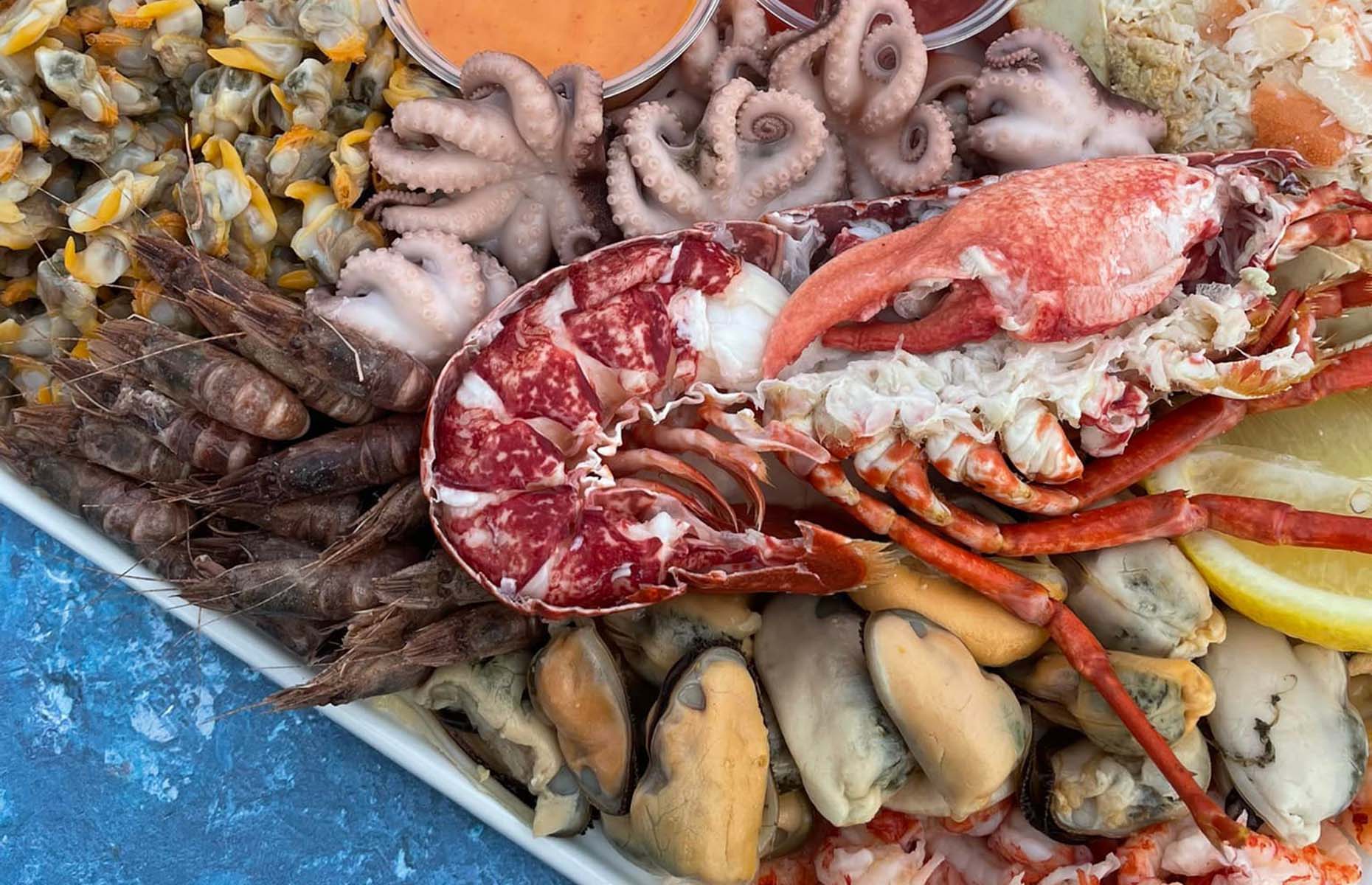 Osborne Bros Café/Facebook
READ MORE: 6 ways to explore Mersea in Essex
2. Ride the train the length of Southend Pier
Though Southend is now a city, it remains – for now at least – first and foremost a seaside resort. Take a stroll along its seven-mile-long (11.2km) seafront promenade. Halfway between Leigh-on-Sea and Shoeburyness you'll find the world's longest pleasure pier. The current structure (it's been rebuilt many times) extends 1.34 miles (2.1km) into the Thames Estuary.
Catch a ride on its narrow gauge railway, rattling past patient fishermen and windswept walkers. At the end of the line, poke around the boathouse of the RNLI lifeboat station or depart on a sightseeing boat trip to see the Maunsell Forts. They were built to beef up England's defences during the Second World War, a period when the pier itself became HMS Leigh under Royal Navy control. Sometimes, it's also a port of call for Waverley, the world's last seagoing paddle steamer.
Back at the landward end, check out the vintage trains in the Pier Museum. Its exhibits tell the story of landmark events in the pier's history, including several fires and multiple collisions.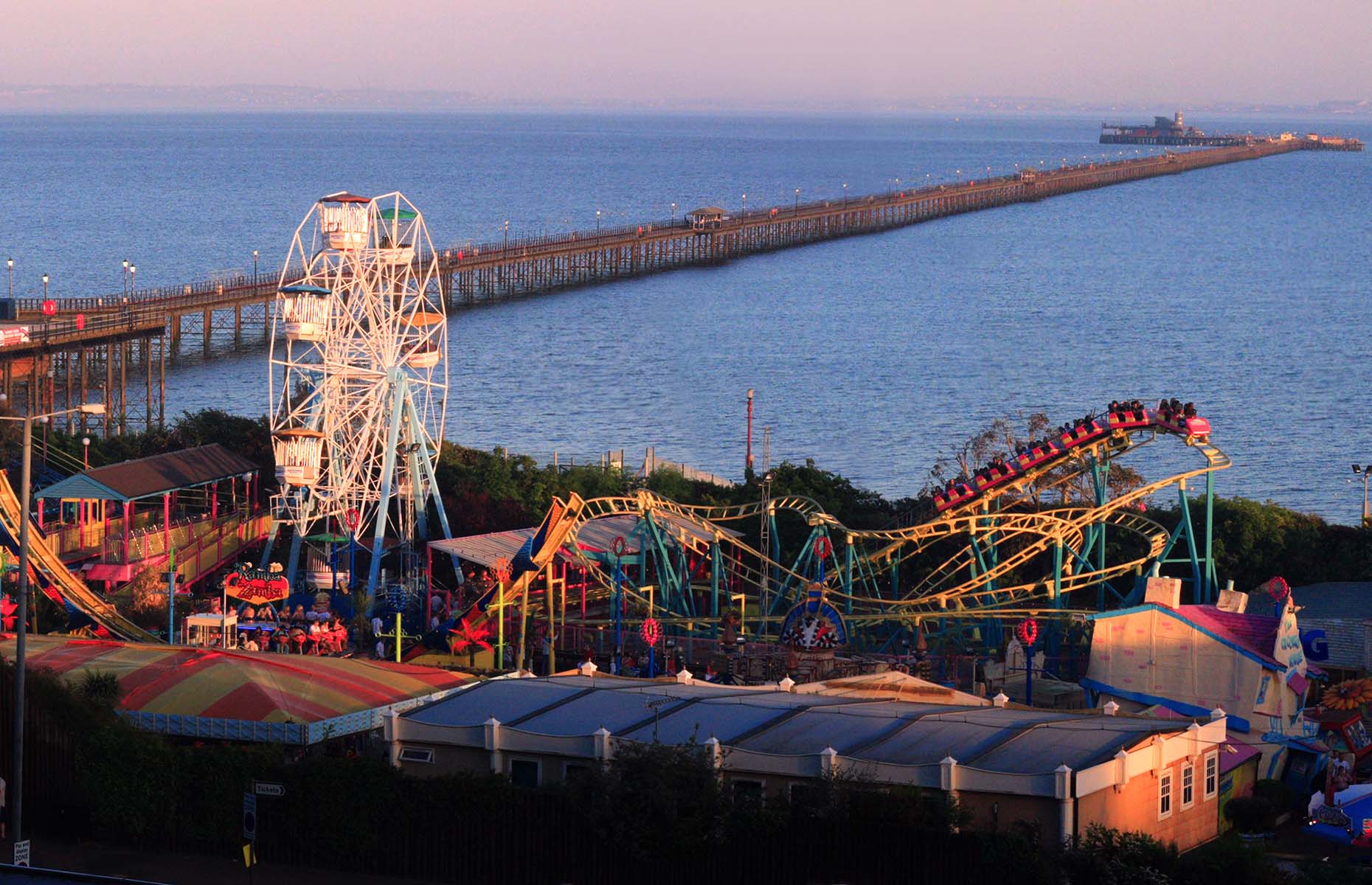 Chris Lawrence/Alamy Stock Photo
3. Treat yourself to an ice cream
Two names dominate Southend's ice cream scene: Tomassi's and Rossi's. The former is an ice cream parlour at the seaward end of the High Street. It's been serving up indulgent sundaes topped with whipped cream and flavoured syrup since 1932 when Italians Pasqual and Marianna Tomassi swapped the miners of Durham for an Essex clientele.
Another Italian couple, Massimiliano Agostino (known as Gus to his regulars) and his wife Anna Rossi, enjoyed similar success. Follow the Esplanade as far as Westcliff and you'll reach Rossi's, whose soft serve cones have been a must for locals and visitors alike since the same year. No trip to Southend should be considered complete unless you've sampled at least one of them – and preferably both.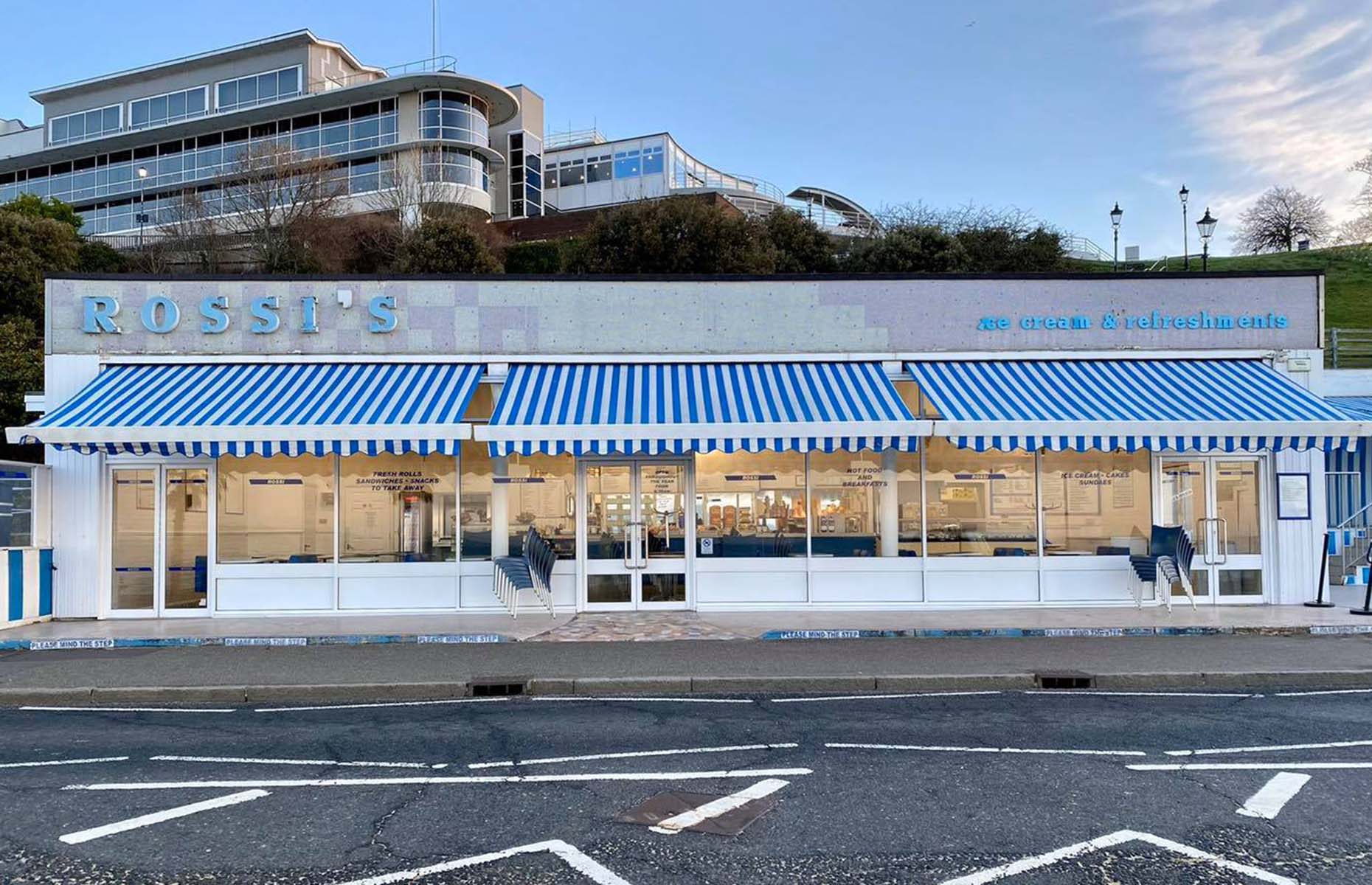 The Original Rossi Ice Cream/Facebook
READ MORE: A picture-perfect weekend away in the Dedham Vale
4. Discover the grave goods of a princely burial chamber
In 2003, archaeologists made a surprise discovery during the early stages of a road widening scheme. A Saxon grave, thought to be Britain's oldest, had been remarkably well-preserved thanks to the sandy soil which enveloped its treasures. Unbelievably, it had lain undisturbed just metres away from a busy road for more than 1,400 years.
Historians have tried to piece together the story and believe it may have been the burial chamber of a late 6th century prince called Sæxa. No skeleton was ever recovered, just a few fragments of tooth enamel, but the grave goods that were interred with him provide a fascinating glimpse into the past. A pair of gold foil crosses placed over his eyes tell us he was probably a Christian, while a chunky gold belt buckle was an indicator of his status. Learn more at Southend's Central Museum, where the incredible haul is on permanent display.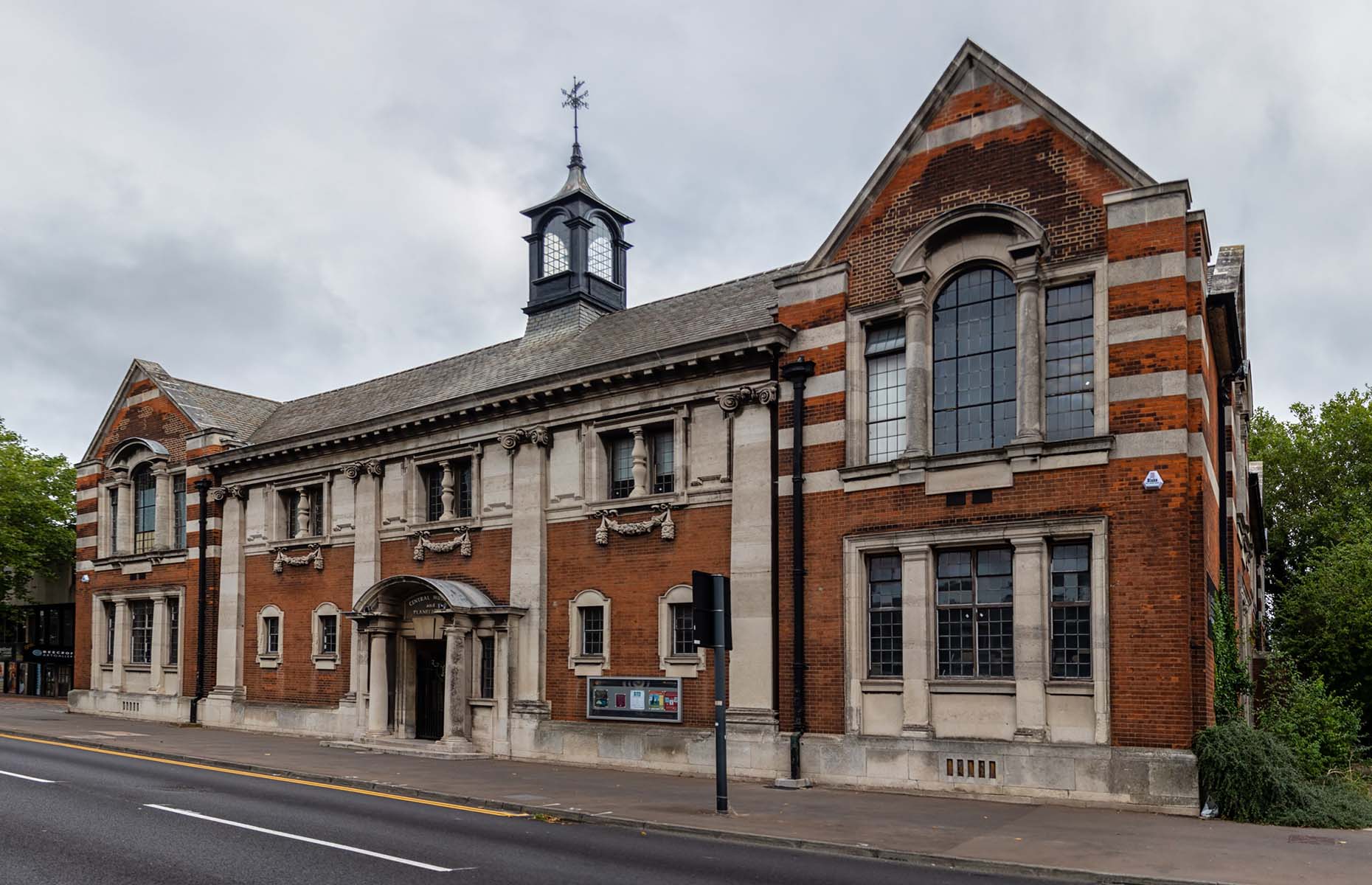 Chris Lawrence Travel/Shutterstock
5. Visit a historic priory
Sit in the walled garden in Priory Park and though you're just on the outskirts of Southend city centre, you'll hear birdsong rather than traffic noise as you watch squirrels scamper about and dog walkers amble through. Pretty though this parkland is, its star attraction is the 12th-century Prittlewell Priory.
A community of Cluniac monks established it, but during the Reformation, their church became a casualty of the Dissolution of the Monasteries. The greedy but well-connected Richard Rich had the king's blessing to buy the place at a heavily discounted price so he could plunder the stone to build himself a house. Today, the Priory's Grade I-listed refectory is the most significant part that's still standing. Step inside this cavernous hall, with its vaulted timber ceiling and stone walls, to get an idea of what the place must have been like in its prime.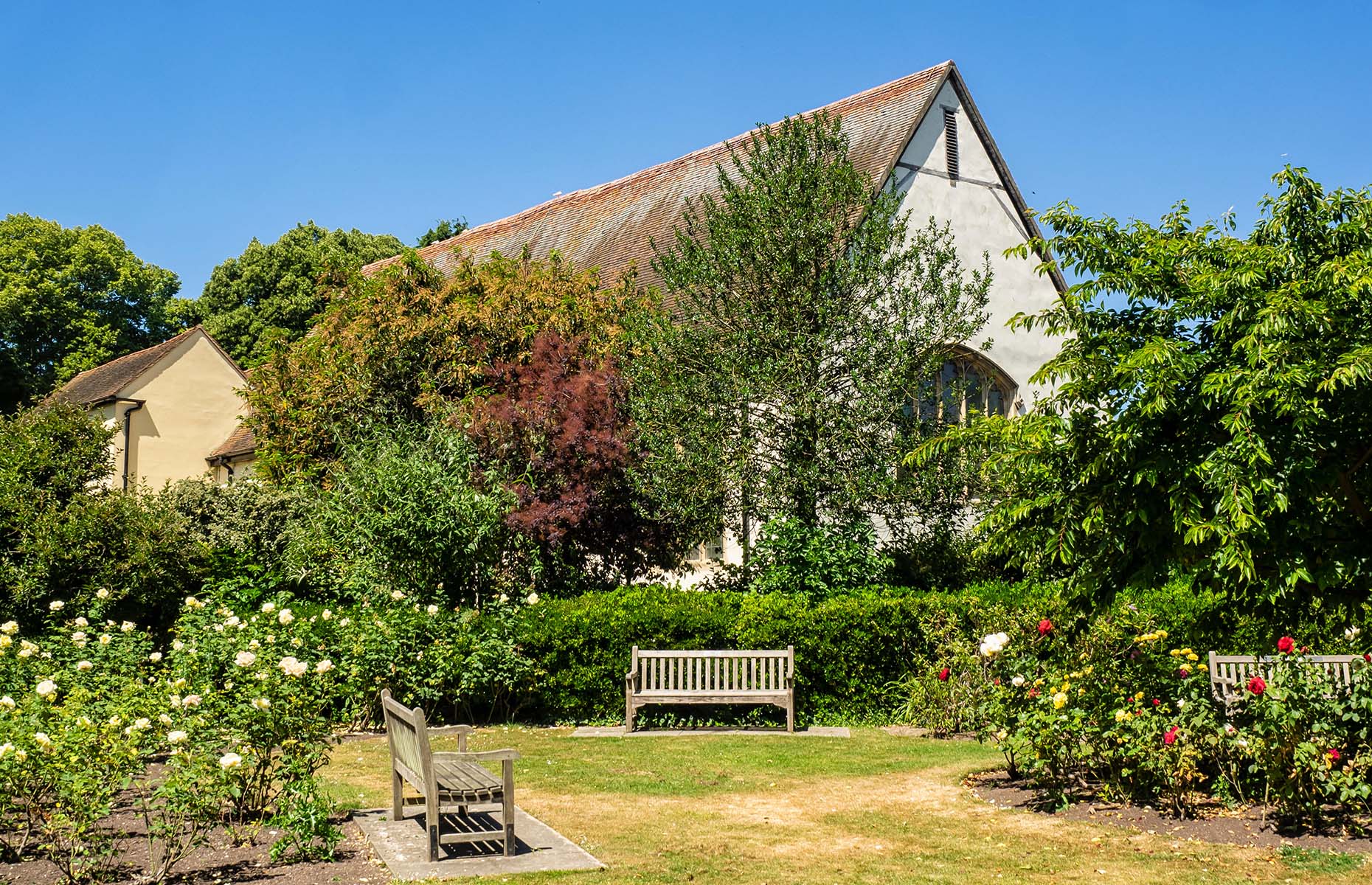 Chris Lawrence/Alamy Stock Photo
6. Catch a live performance at The Jazz Centre UK
Even if you know nothing about jazz, this cultural hub and museum is a must while you're visiting Southend. The Jazz Centre UK is housed below the Beecroft Art Gallery in what was once a library. It consists of an entire basement devoted to music memorabilia. Spotify playlists help unlock the story of how the genre has evolved over time – this place, they'll proudly remind you, celebrates jazz in all its forms.
Explore its 1930s and 1940s heyday via greats such as Duke Ellington, Dizzy Gillespie and Louis Armstrong, then learn about current artists such as Gregory Porter, Jamie Cullum and Ezra Collective who are bringing jazz to a new audience. Though you'll often have the place to yourself during the week – great if you plan to monopolise its enthusiastic volunteers – on weekends, the place is buzzing as live performances draw a crowd.
READ MORE: The UK's prettiest small towns and villages
Lead image: david john abrams/Shutterstock
Be the first to comment
Do you want to comment on this article? You need to be signed in for this feature