A picture-perfect weekend away in the Dedham Vale, Essex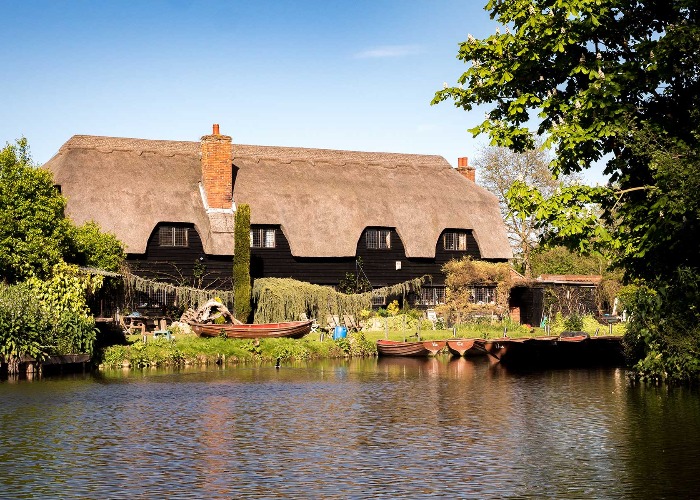 Riverside walks, cosy pubs and glorious scenery – Dedham Vale has changed little since John Constable captured it in his paintings during the early 19th century. Over 180 years on, this quiet corner of countryside on the border between Essex and Suffolk makes for a peaceful long weekend.
There was a time when reproductions of John Constable's 19th-century painting, The Hay Wain, graced living room walls up and down the UK from Scotland to Cornwall.
Its bucolic setting featuring a horse and cart, country cottage and green fields became an iconic image of Essex, harking back to a bygone age.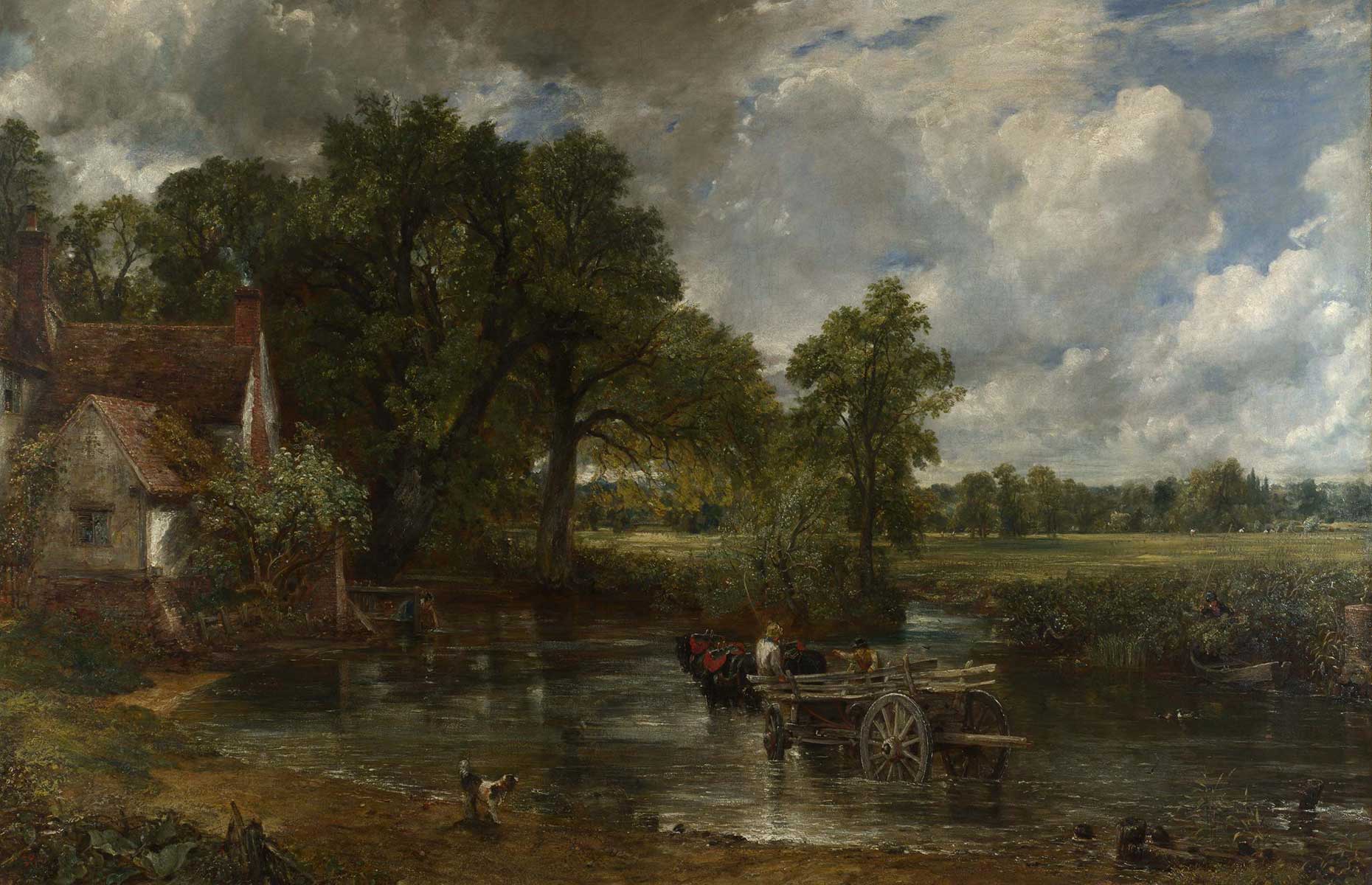 John Constable/Public domain/via Wikimedia Commons
It's why this area of Essex, just north of Colchester, still proudly embraces its moniker of "Constable Country". Now named an Area of Outstanding Natural Beauty (AONB), Dedham Vale remains as charming as it was nearly two hundred years ago.
Under a two-hour drive from London, Dedham's big skies, curling rivers and colourful Georgian homes make for a mellow weekend escape for lovers of art and nature alike. We walk you through a perfect mini break in this quintessentially English countryside.
Friday
Check into: Dedham Hall. This 15th-century manor house is set in around six acres of gardens. Often used for artists' retreats, you'll find simple cottage-style rooms and cosy bars.
Spend the evening in snug parlours, next to roaring fires and exposed timbers. Homemade meals like watercress soup followed by roast duck breast with green peppercorn gravy will set you up for hours to come in one or both of the bars.
On warmer days, pick a glass of something from the extensive wine list – covering growing areas from Lebanon to Argentina – and take it outside to watch wild rabbits skittering around roses and lupins.
READ MORE: What to see and do in Stamford, Lincolnshire
Saturday
Go messing about: on the River Stour. After breakfasting on home-baked bread cut doorstep-wide and fluffy scrambled eggs, head to the river, just 10 minutes' walk away from the hotel.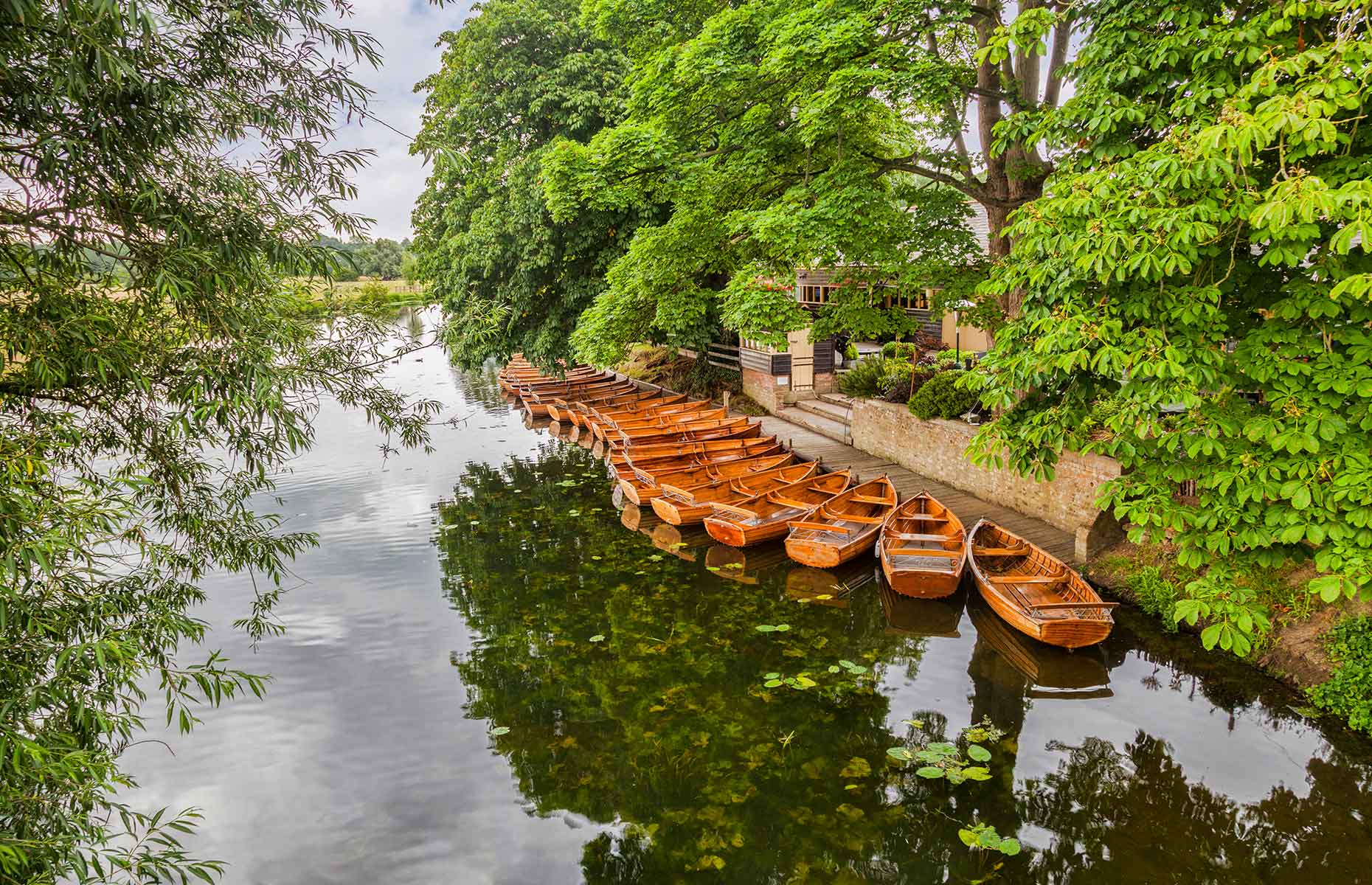 travellight/Shutterstock
By the bridge, you'll spot a rank of beautiful wooden clinker boats huddling along the bankside. The ticket booth opens from 10am (weather dependent) and takes cash only and be sure to have enough change for the ice cream kiosk too.
From here, take in the calm of the River Stour…or almost. Boats are rowed while facing backward, so expect, at some point, to be detangling yourself from riverside foliage.
With a little energetic rowing, you'll get to Flatford Mill within about 25 minutes.
Or you can cheat and hop on an electric boat, a service that operates from March until the end of October.
Have lunch at: Dedham Boathouse. Not just a place to hire a boat, you can also refuel on platters of Italian meats and pan-seared sea bream or a magnificently roasted Black Angus beef on Sundays. Mains from £14.
Take a stroll: around Dedham itself. Admire the 15th-century, 131-foot tall (40m) tower of St Mary's Church and take in Dedham's colourful buildings painted in ochres and flaming reds.
Stop for afternoon tea at: the Munnings Art Museum. Head to the south of Dedham to Castle House, once the home of another of the village's famous artists, Alfred Munnings. In addition to excellent temporary and permanent exhibitions, you can also stop by the café that's set in the luxuriant gardens, without having to pay the entry fee to the house.
READ MORE: What to see in Falmouth, Cornwall
Have dinner and drinks at: The Sun Inn. You can't miss the big beaming yellow paintwork of this former coaching inn on the High Street. Start with a pint from Essex's longest-established brewery Crouch Vale at its carved elm-wood bar, then snuggle up with the papers in its oak-panelled lounge which overlooks the church. Dine on monkfish, cockles and samphire in brown butter and lemon, with potato puree, for around £25.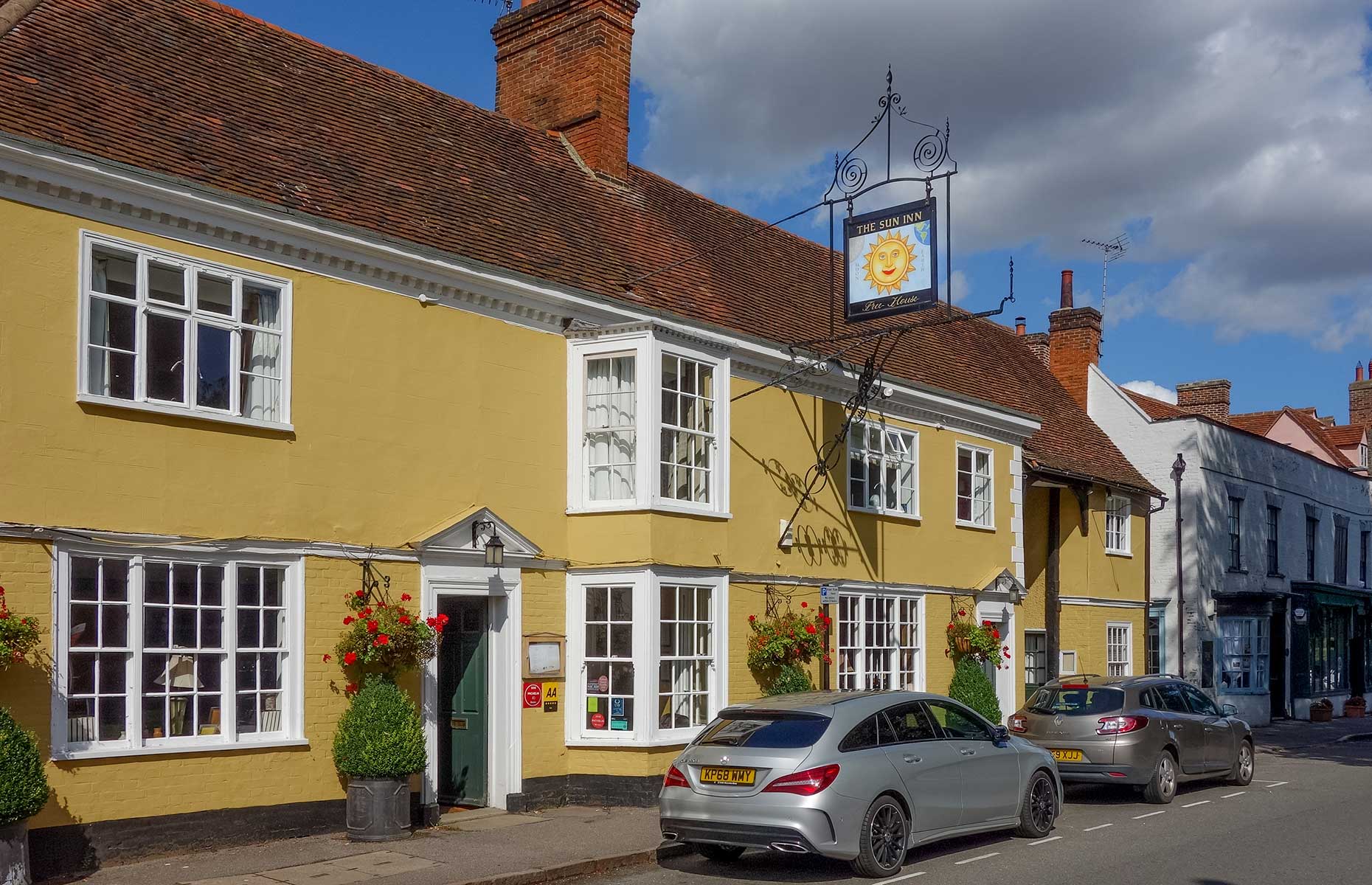 Michael Button/Flickr/CC BY 2.0
Sunday
Walk to: the hamlet of Flatford. From Dedham Hall wander back to the river and cross the bridge to follow the north bank of the Stour. This should take you around 35 to 45 minutes.
Visit: Bridge Cottage at Flatford. Once the home of tenants of the Constable family, it is now the site of a beautiful RSPB wildlife garden jumbled with butterflies, dragonflies and flowers and a tearoom next door.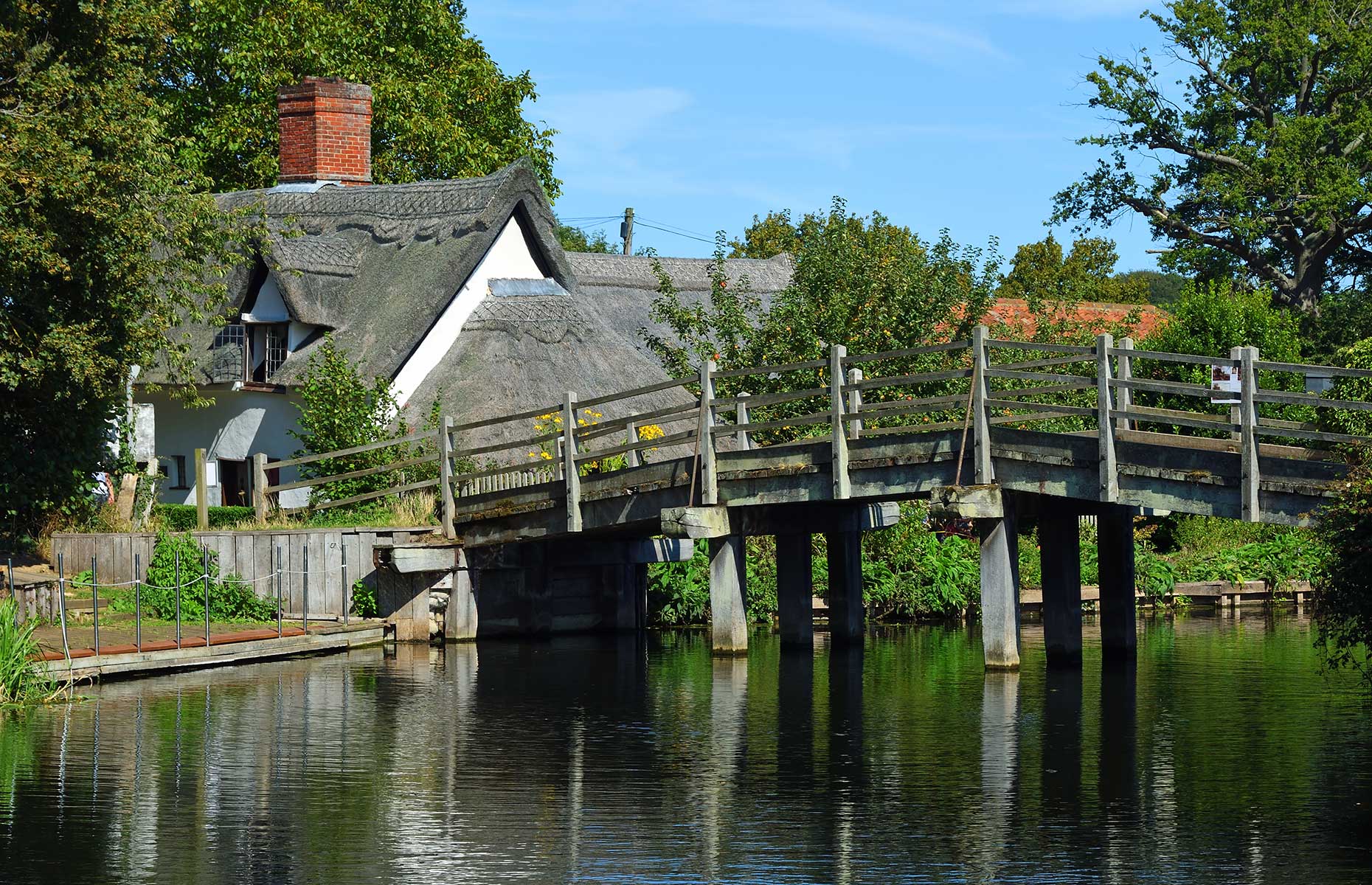 Martin Charles Hatch/Shutterstock
Pay homage to: The Hay Wain. Around the corner from Bridge Cottage is Willy Lott's Cottage. Itself the subject of one of Constable's paintings, it's also the same building that's depicted in The Hay Wain, which now hangs in The National Gallery, London. The scene here (pictured below) is almost unchanged, with the cottage, the pond and sweep of trees.
pxl.store/Shutterstock
Head to: East Bergholt. It's a further 35-minute stroll on to the village of East Bergholt, Constable's childhood home. This little village features St Mary the Virgin Church, where the country's heaviest hand-operated bells are still tolled each Sunday. You'll also find a sprinkling of decent pubs and cafés. Oranges and Lemons does beautifully presented afternoon teas as well as themed evening meals from Thai to tapas.
The return walk to Dedham is a gentle 35 minutes and a nice way to round off the weekend.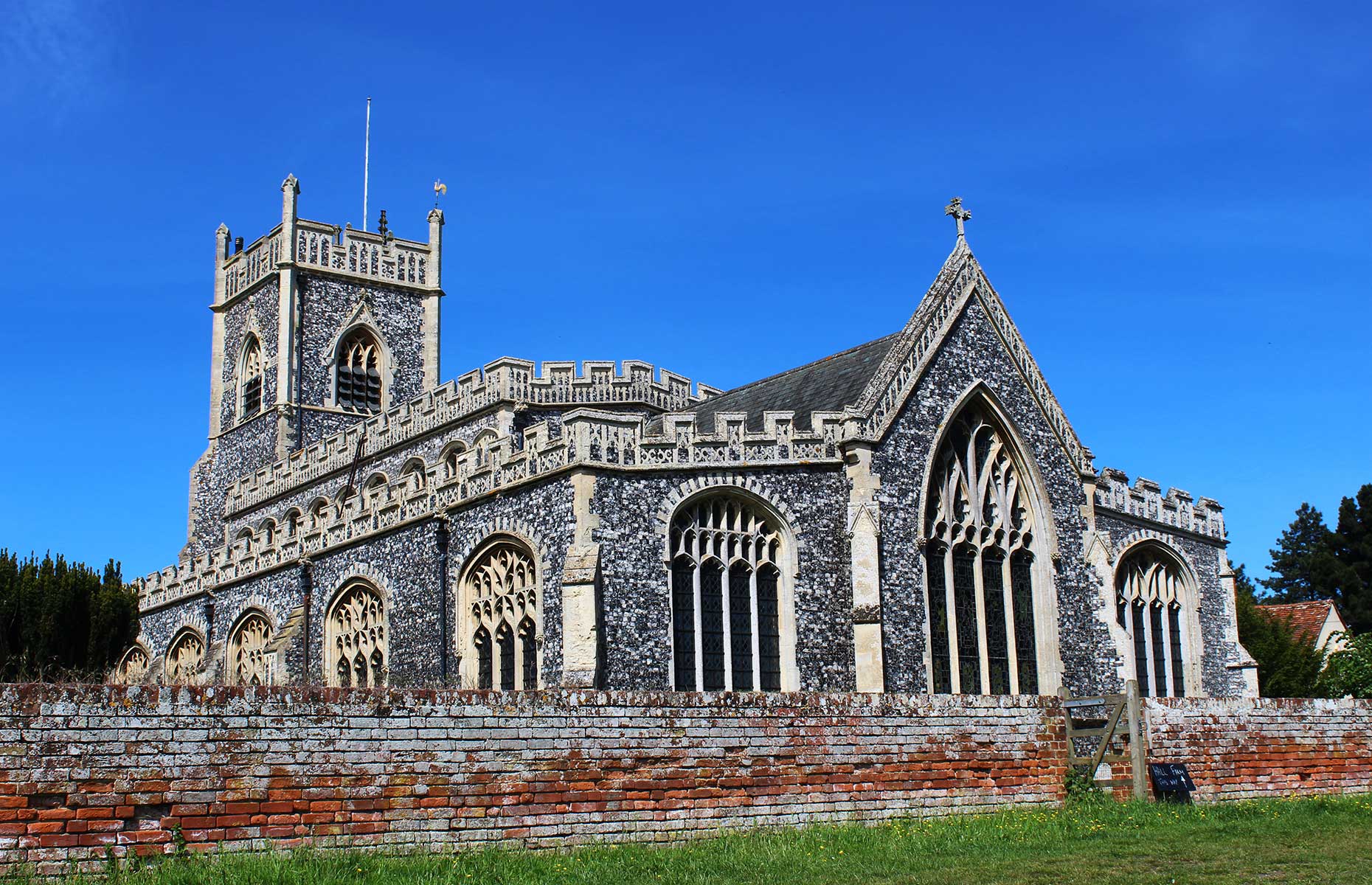 Lhokartse/Shutterstock
READ MORE: A perfect weekend in Brixham, Devon
Be the first to comment
Do you want to comment on this article? You need to be signed in for this feature