6 reasons to visit London's South Bank
With its mass of cultural places and spaces, good-looking riverside restaurants and hotels, plus unrivalled views of the city's greatest assets, it's not hard to see why South Bank is loved by locals and tourists alike – in fact, it's the perfect weekender location.
South Bank first came into the spotlight in 1951 thanks to the Festival of Britain, which was hosted there after its regeneration following the Second World War. It provided a new chapter and a 'tonic' for the nation. Ironically, it was the war which had devastated the area in the first place.
It's now one of London's most buzzing arts areas and no trip to the capital is complete without at least a visit to its flagship sight: Tate Modern.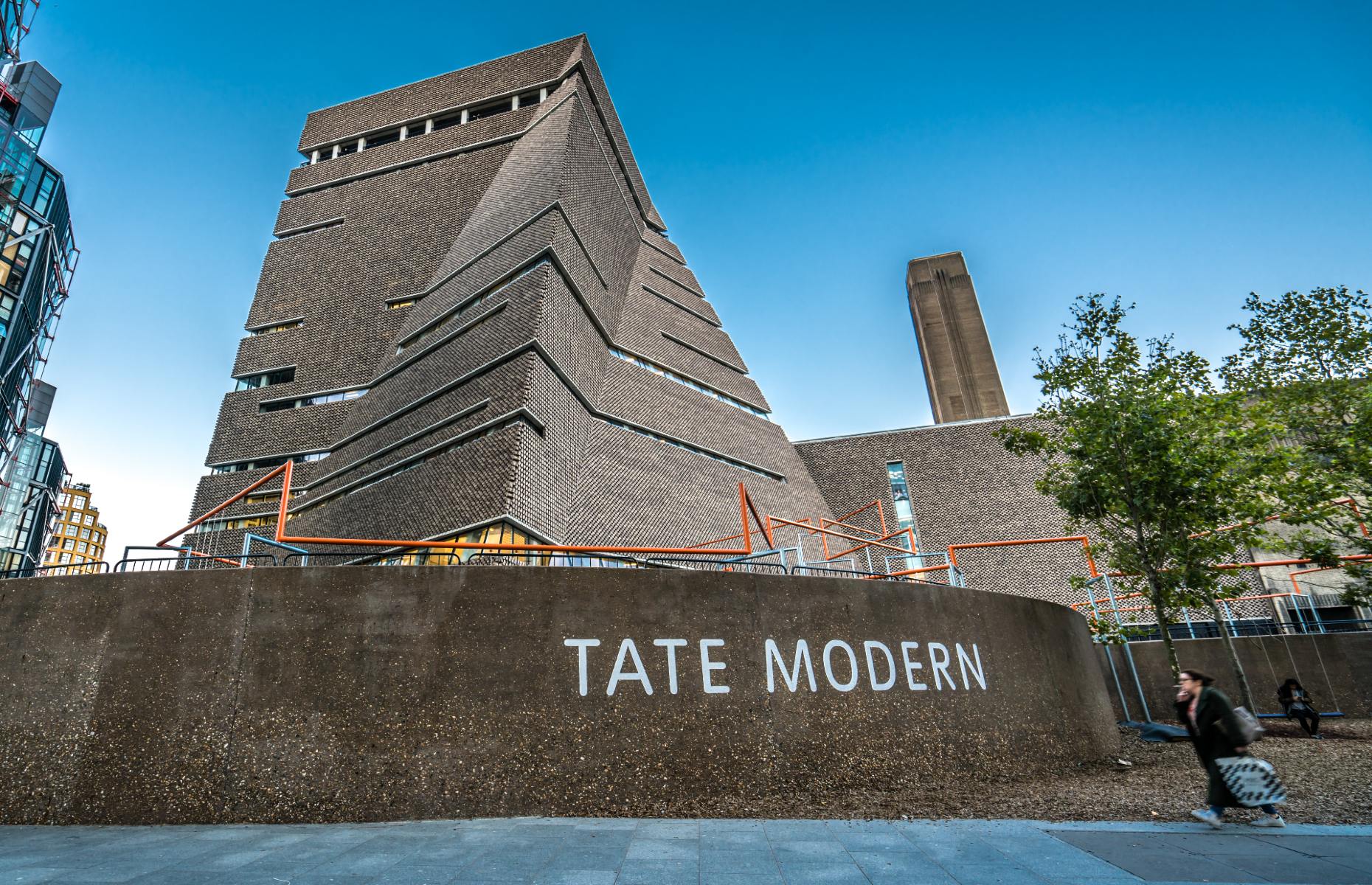 NoyanYalcin/Shutterstock
The mishmash of old and new seen everywhere is a testament to its roots and reinvention: it feels like London's heart.
Apart from historical and well-trodden attractions, there's an innovative food scene and its central London location means getting around on foot is a cinch. Just pack comfy shoes and go.
Here are six reasons to plan a weekender on the South Bank…
1. For a culture fix
Culture vulture? From the Millenium Bridge, the juxtaposition of high-tech and historical buildings along the River Thames is pure art in itself. Spy masterpieces such as St. Paul's Cathedral – there isn't enough time to see it all in a weekend, so less is more. South Bank's two-mile (3.2km) stretch of cultural venues is mostly state-funded: The Tate Modern could warrant a whole afternoon with a lunch stop.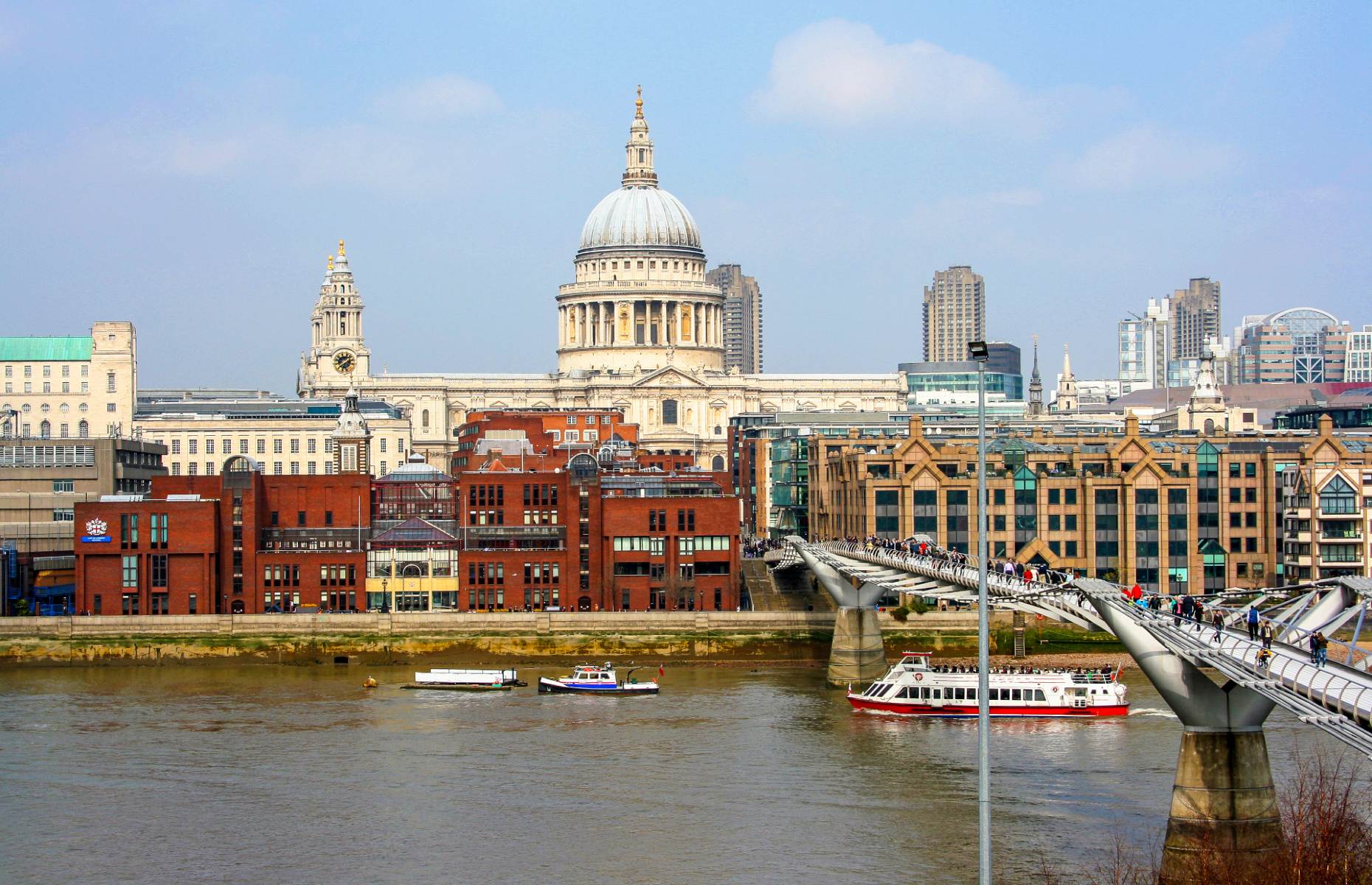 kateafter/Shutterstock
Check out the Hyundai Commission: Anicka Yi, In Love With The World (at the Tate until 6 February). Yi's surreal installation populates the space with 'aerobes' – floating machines based on mushrooms and ocean life forms – and is popular with adults and kids (even better it's free, booking is recommended though). A Year in Art: Australia 1992 runs through autumn and is a curation of art relating to Aboriginal land rights.
Book tickets for a play or performance at Shakespeare's Globe, The Southbank Centre, National Theatre or The Royal Festival Hall, or a showing at the BFI Southbank. Upcoming events include Hamlet at Shakespeare's Globe, for kids Little People, BIG DREAMS: Guess Who? at The Royal Festival Hall and for everyone, David Batchelor's Sixty Minute Spectrum at the Southbank Centre, where parts of the building are transformed into a gigantic colourful clock.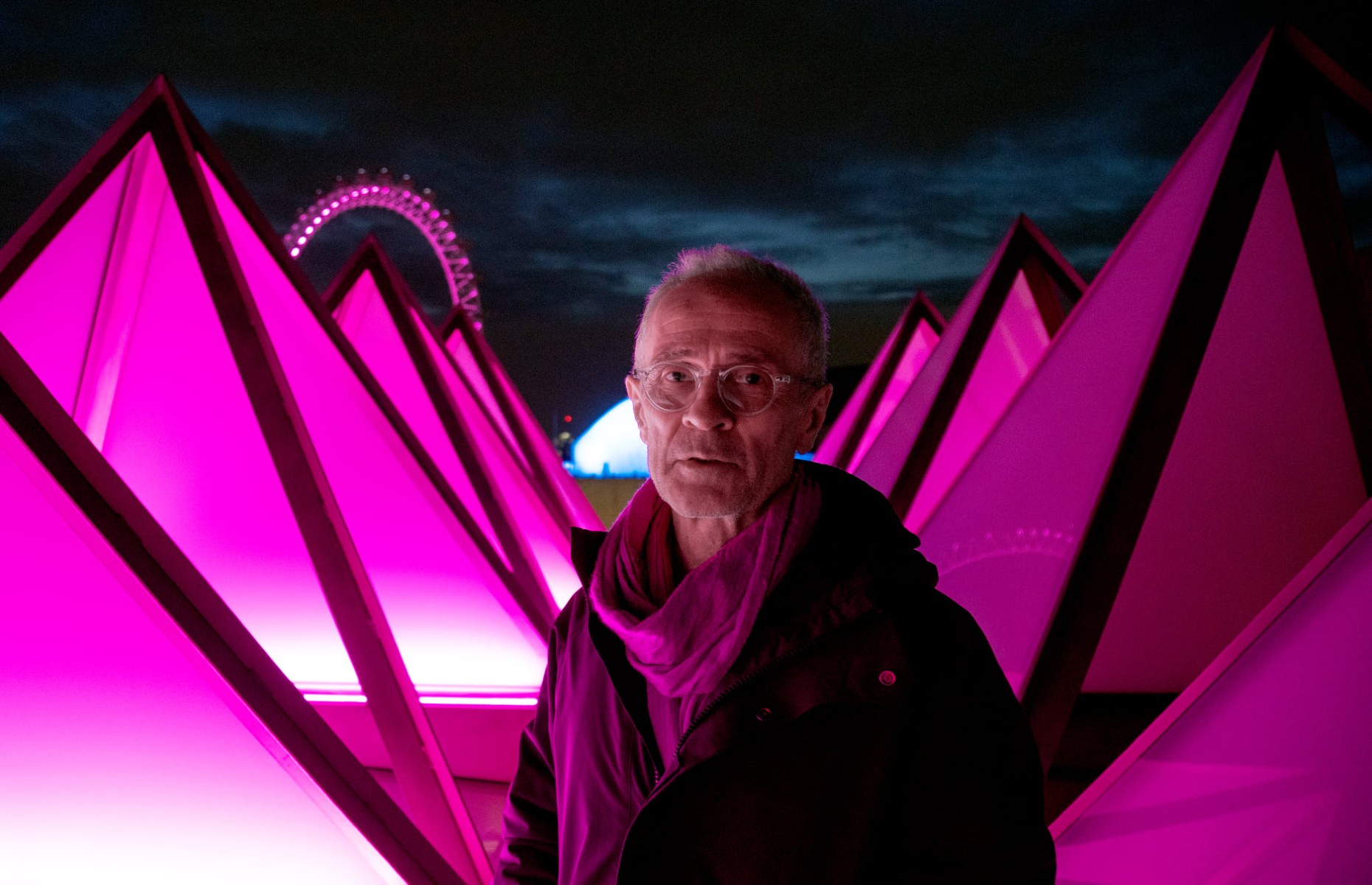 Southbank Centre/Facebook
2. For international restaurants and markets
South Bank has tonnes of options for both high-end restaurants and delicious street eats. The international food scene around this area is comprehensive, literally any cuisine can be found. If you love a good food market, start at Southbank Centre Food Market (open at weekends) and continue to Borough Market. Highlights at the latter include indie coffee shop, Monmouth Coffee, Bread Ahead for the filled doughnuts and Padella for fresh, hand-rolled pasta.
For South Bank restaurants, try Caravan. Housed in an old metal box factory, the Bankside spot has a well-travelled menu, with delicious brunch and dinner plates in a relaxed setting. Sea Containers London focuses on ingredient-led cooking with magnificent Thames views, while Skylon at The Royal Festival Hall offers fine-dining with upmarket feels. Or take the family for some Ivy classics at The Ivy Tower Bridge.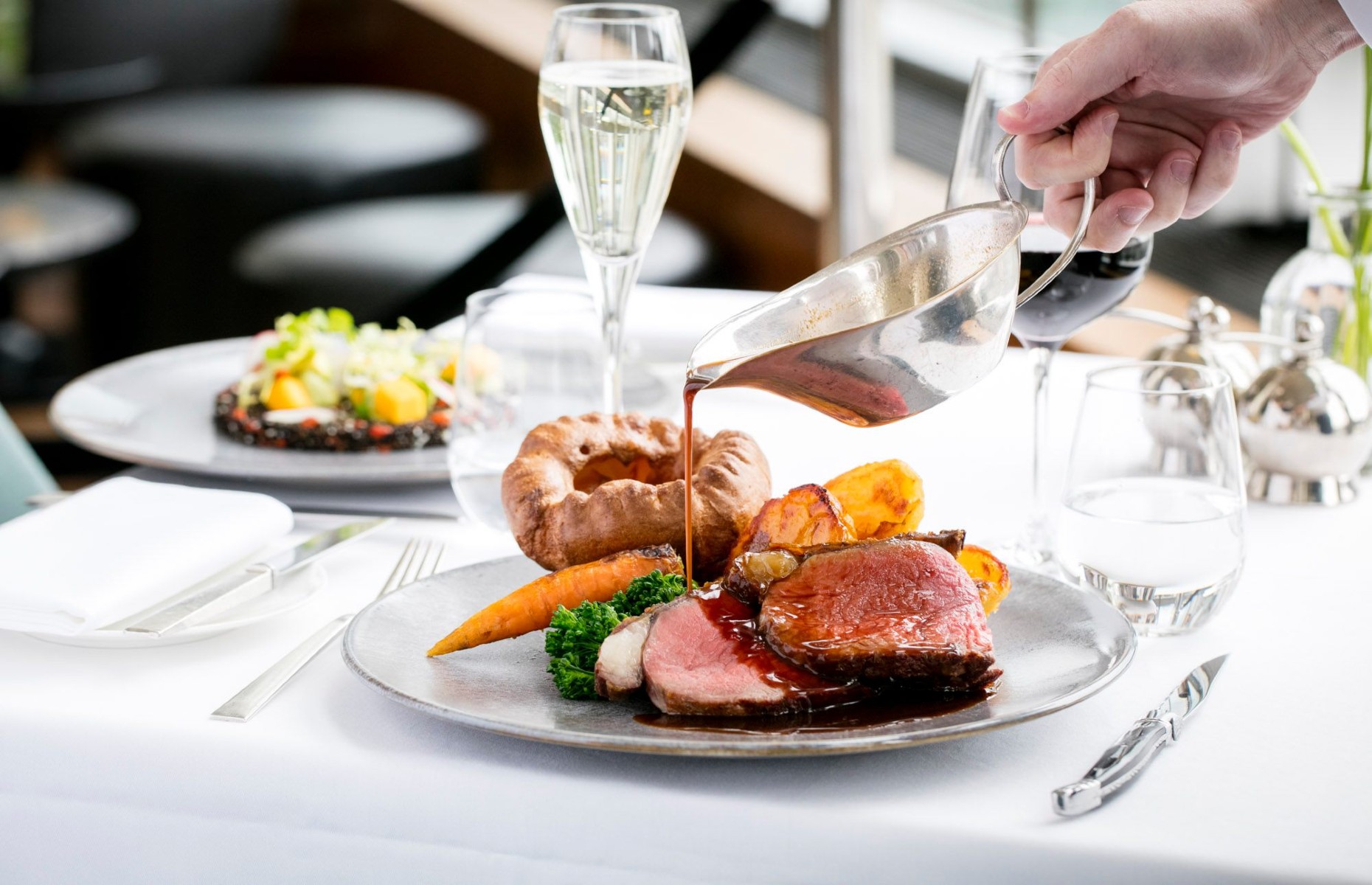 Skylon/Facebook
A 20-minute wander over Waterloo Bridge will take you to Din Tai Fung in Covent Garden, a Michelin-starred Taiwanese restaurant that serves incredible xiao long bao, or soupy pork dumplings with neatly-folded pleats. As you enter, check out the master chefs at work, it's a theatre production of its own.
3. For a history lesson
Fancy a peek at the Crown Jewels? For the ultimate history lesson, head over to the north side of the river to the Tower of London. It is, without a doubt, one of London's frequented historical attractions and once you're there, you'll understand why.
Book tickets (for updated prices check the website) to learn more about London's iconic fortress, where you can access the palace and infamous prison before seeing the highlight – the Crown Jewels. The world-famous collection includes 23,578 glimmering gemstones that have been displayed since 1661.
Make your way back over to the South Bank but not before stopping on the famous Tower Bridge itself. The defining landmark has a super visitor centre where you can take the high-level West Walkway and experience the city from a unique angle – through the glass floor.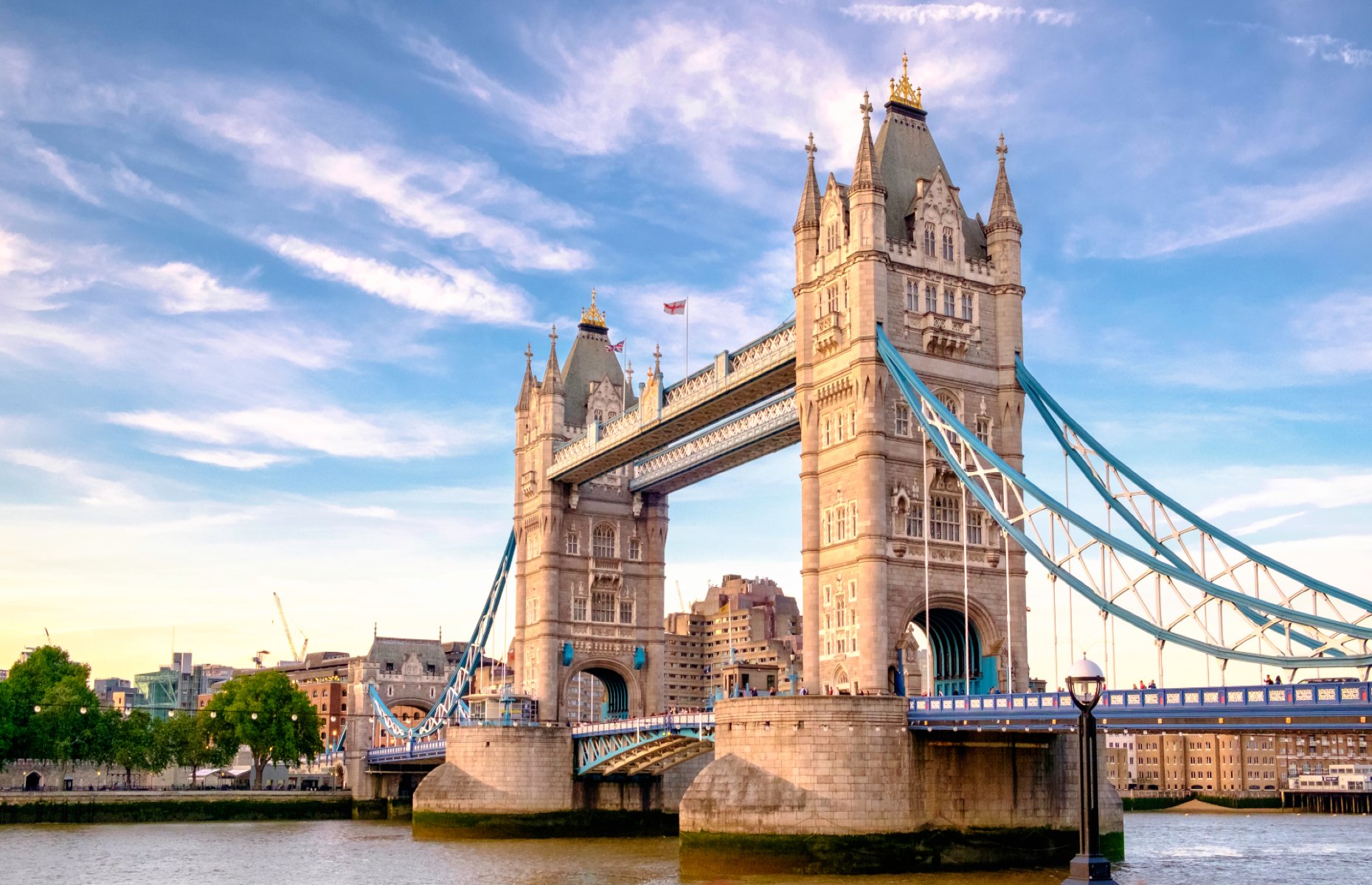 alberto cervantes/Shutterstock
READ MORE: Incredible abandoned places in London
4. For beautiful riverside walks
Walking along the Thames helps you enjoy London from a completely different perspective. You see polar opposites next to each other: grand historical places neighbouring more industrial aspects of the city.
The longest public art commission in the world – spanning London Bridge to Lambeth – Illuminated River offers self-guided walking routes of the LED-lit bridges and boat tours. There are various walks but the trail from Westminster Bridge to Tower Bridge is an inspiring amble along the Embankment (2.8 miles/4.5km, one way). Starting at Westminster Bridge, there are pretty views of the river and its landmarks.
READ MORE: How to explore Birmingham in 48 hours
5. For soul-reviving views of the city
Soaring 410 feet (125m) in the air, Shangri-La at The Shard takes over 18 floors of the iconic building and it also hosts London's highest infinity pool. Take in the capital from the top with a fancy afternoon tea at TĪNG – the Alpine offering gets top marks with delicate baked scones and Austrian-inspired pastries, served with a glass of Champagne (optional).
For views of the South Bank itself, cross the river to the Sky Garden – London's highest public gardens. The 360-degree city vistas from the gardens are impressive and seeing the landscape from all angles offers something extra.
There are standout views of nearby London Bridge, The Gherkin and 'Walkie-Talkie' and it runs for miles into the distance on a clear day. There are also live music events including singers and an orchestra. It's free to go up to the Sky Garden but you'll need to book tickets (early). Free access tickets are released every Monday.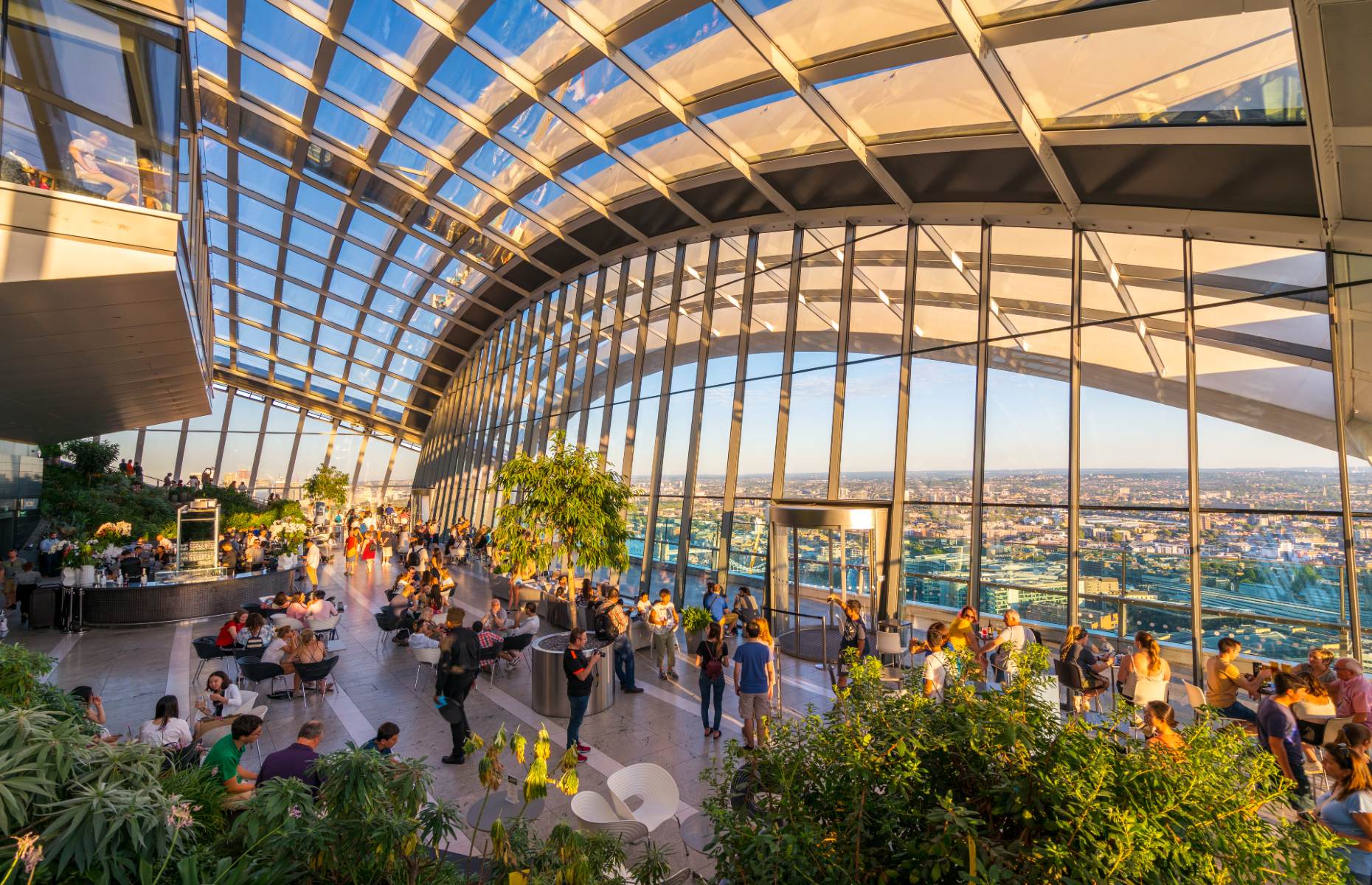 Pajor Pawel/Shutterstock
READ MORE: Our full guide to London
6. For savvy stays
For a stylish and great value base, book one of South Bank's modern aparthotels, boutique rooms or hotels. There's the handsome Hoxton, Southwark for a hip hotel stay with excellent dining options.
Hoxton hotels are popular for a reason: affordable rooms, gorgeous lounges and spaces to hang out in, all with a cool, community vibe. An added incentive, for every February stay booked before 31 January, the hotel will donate the cost of a stay in a shelter to someone that needs it.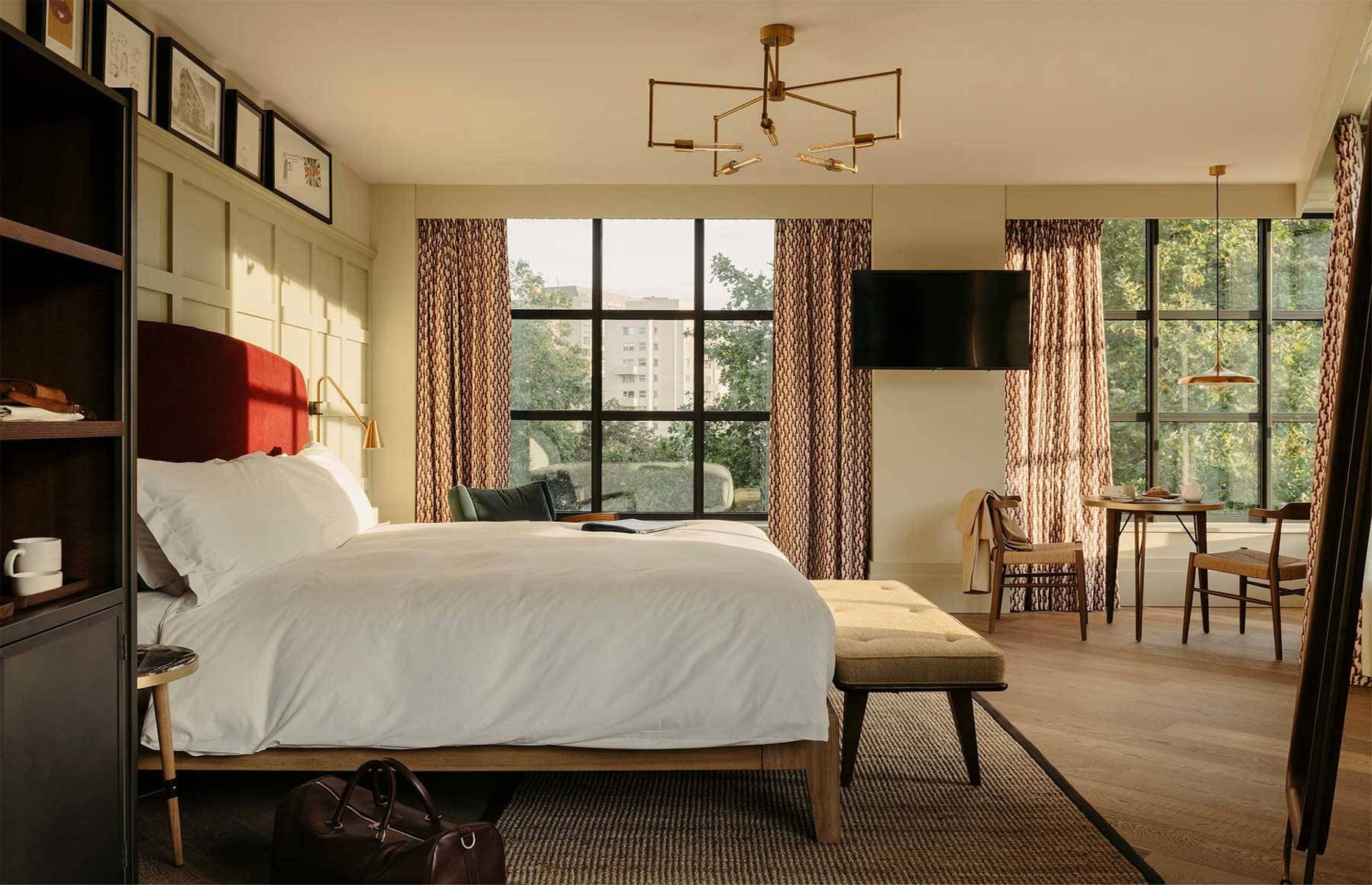 Courtesy of The Hoxton, Southwark
If you want more than a hotel room, Locke at Broken Wharf is a design-savvy, modern hybrid hotel in the epicentre, peering out towards the Thames. Locke is known for its creative and innovative approach and the perfectly-formed apartments are well-equipped for a cosy, sustainable stay, be it a few days – or a few weeks, if you're lucky.
Lead image: Patryk Kosmider/Shutterstock
Be the first to comment
Do you want to comment on this article? You need to be signed in for this feature