Explore London: the top things to see, where to stay & what to eat
Europe's number one city break destination, London is an ever-changing dynamic city of nearly nine million people. Here's our guide to what to see in the UK capital, plus where to eat and sleep for all budgets.
Why go?
London is a global capital with the world-class sights to match: museums stuffed with masterpieces, dizzying skyscraper views and restaurants that have critics scrabbling for superlatives.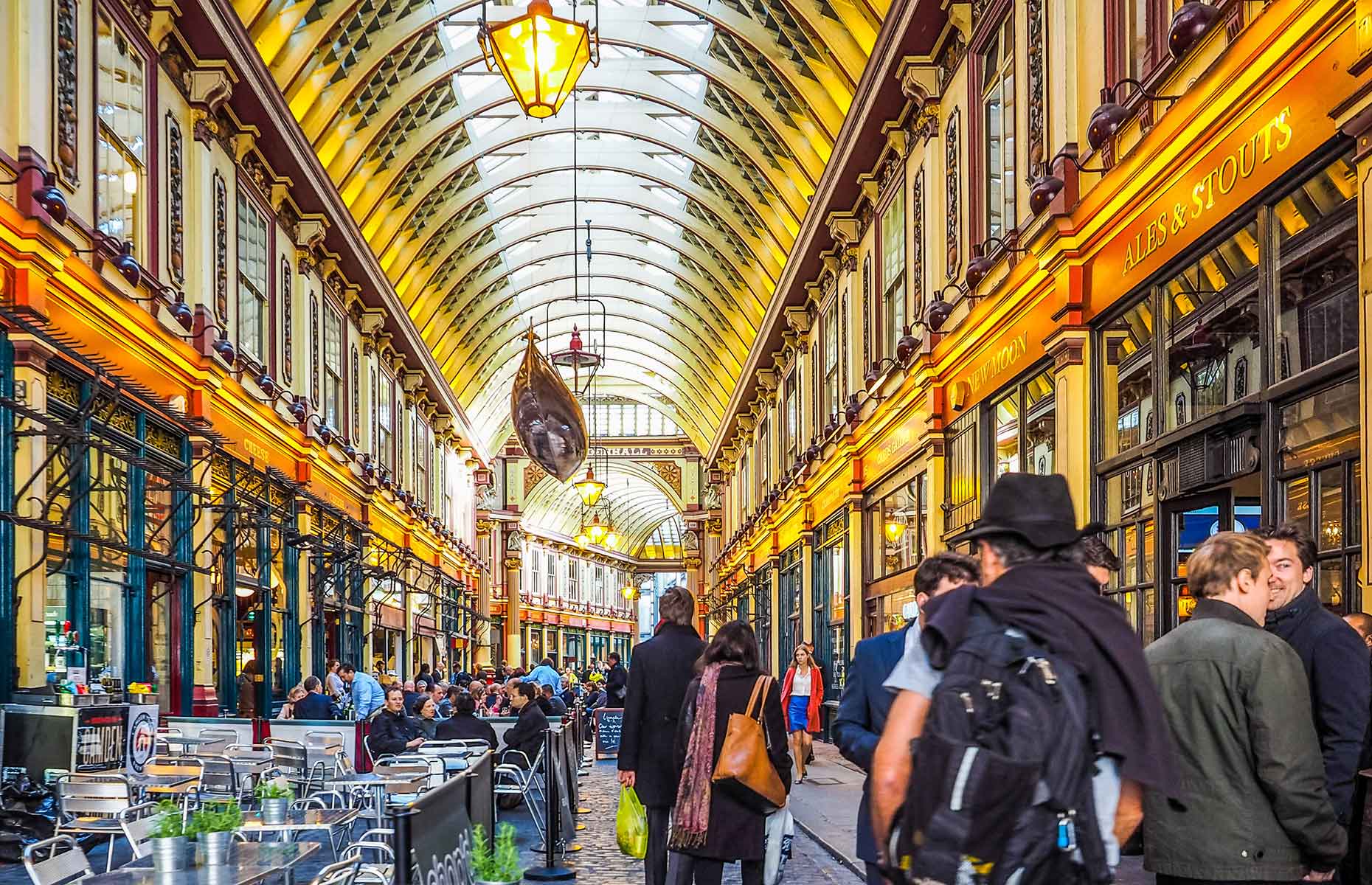 Claudio Divizia/Shutterstock
However, even in the busy City it remains surprisingly low-key and local, with a patchwork of distinct neighbourhoods that range from charming Georgian squares and pristine village greens to graffiti-strewn arts quarters, meaning there's always a new corner for you to explore.
5 essential things to do in London
London has so much to offer it can feel overwhelming deciding what to do. Here are five absolute essentials for your first trip:
1. Discover glitzy gems and gory tales of the Tower of London
Centrepiece of Britain's royal history for nearly a millennium, the Tower of London has been the site of intrigue, wealth and many, many executions – including that of Anne Boleyn. The crown jewels are the highlight, along with armouries, the 11th-century Chapel of St John and entertaining tours by Beefeater guides.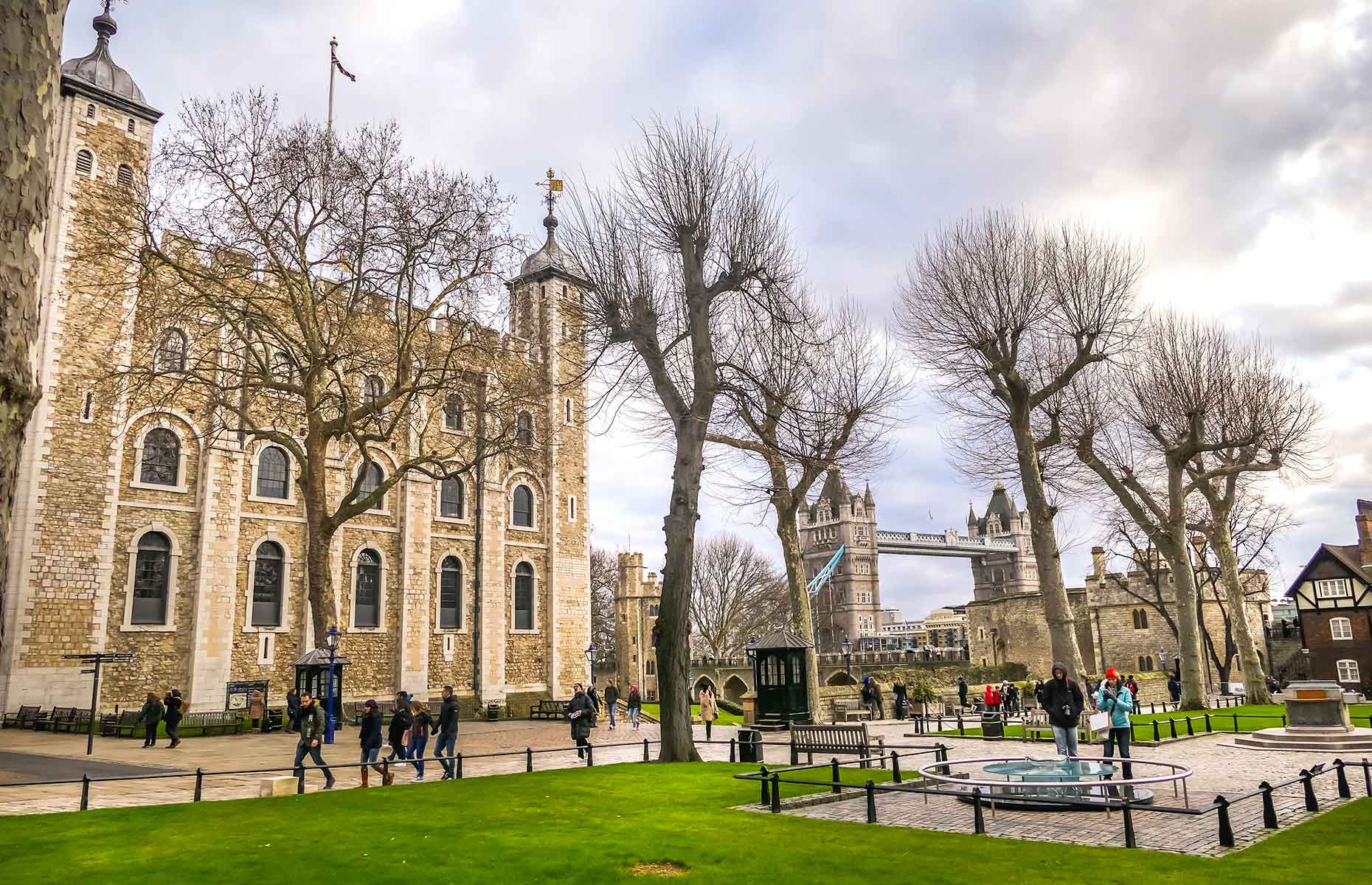 Sharad Raval/Shutterstock
2. Hang out with the mummies at the British Museum
Founded in 1759 as a museum open to "all studious and curious persons", the British Museum now welcomes six million of the studious and curious each year. Housing a vast collection, it can overwhelm at first visit, so a highlights tour (£12) can be worthwhile. Don't miss the Ancient Egyptian galleries or the beautiful Lewis Chessmen.
3. See Big Ben and the Houses of Parliament
Founded by Edward the Confessor in the 11th century, the Palace of Westminster – as the Houses of Parliament are known – is synonymous with London. The current Gothic Revival building was largely designed by Charles Barry in the 19th century. You can take tours on Saturdays, though the best photos of the exterior and Big Ben are from the south bank of the river.
4. Marvel at the museums of South Kensington
Three great museums stand side by side in South Kensington: the Natural History Museum, Science Museum and Victoria & Albert Museum. All are free to enter. For wonderful decorative arts and sculpture the V&A is a must. Kids and science nerds may prefer the dinosaur skeletons of the Natural History Museum, or rockets, aeroplanes and hands-on experiments at the Science Museum.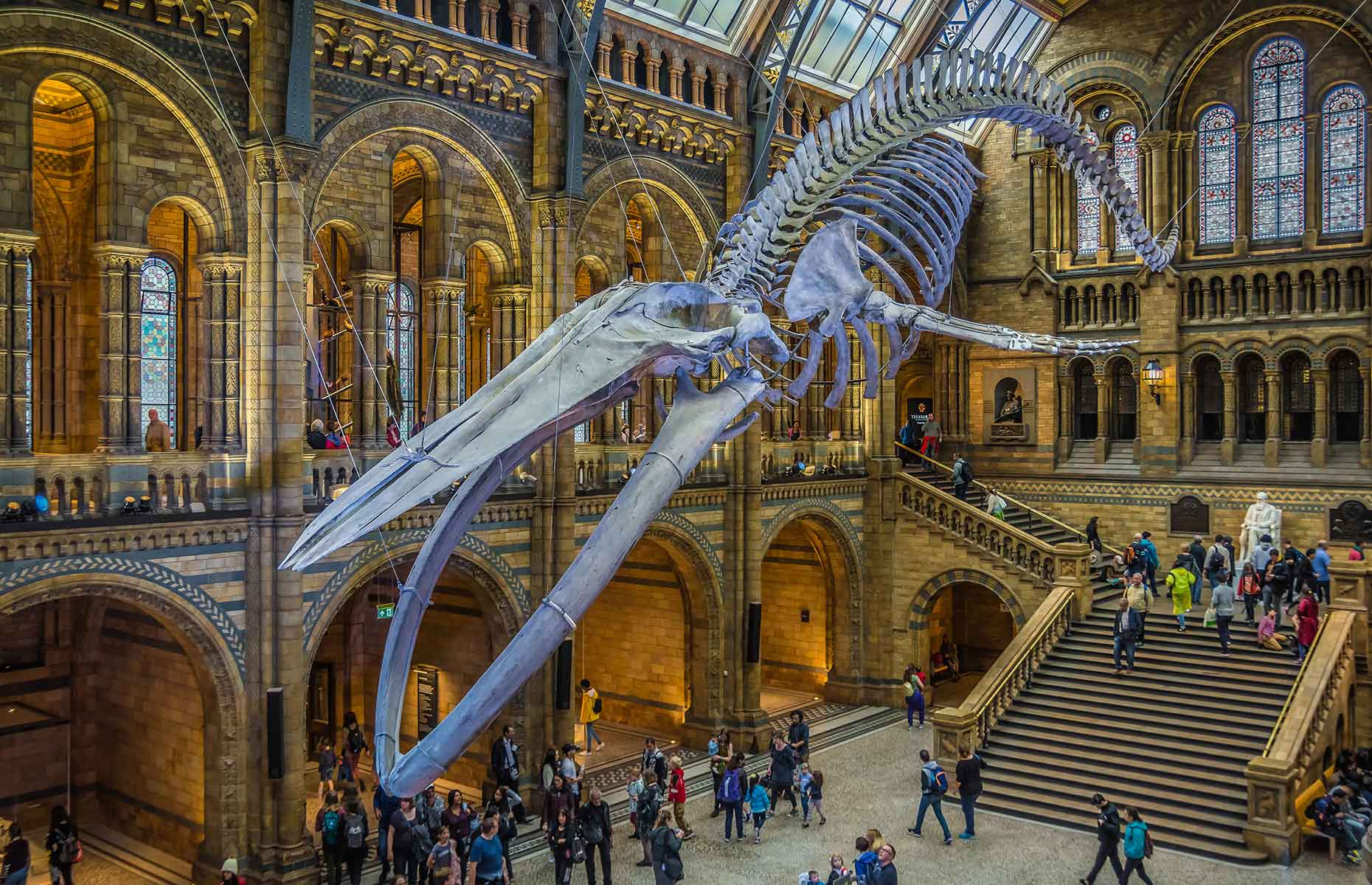 ElRoce/Shutterstock
5. Brave the 72nd floor of the Shard
Renzo Piano's 1,016ft tapered glass tower, completed in 2012, is now part of the cityscape – almost as recognisable as the London Eye. Views from the 72nd-floor viewing take in all the capital's famous buildings and stretching way beyond the city limits. The viewing platform is open to the elements, so you can feel the breeze as you look out at the city below. Alternatively, head to Aqua Shard to eschew the entry fee and have a cocktail on the 31st floor instead.
5 alternative London highlights
1. For a night out: a Victorian East End music hall
One of London's most atmospheric venues, Wilton's Music Hall dates from 1859, and features distinctive barley-twist columns and an elegantly crumbling interior, which has been restored just enough to give you a real sense of its heyday as a music hall. It hosts concerts and plays or you can just pop in for a drink in the bar, or visit for a guided tour.
2. For a wonderful walk: the urban waterways
Built in 1820, the Regent's Canal runs in a curve around the north of the city centre. Begin the day at Little Venice, near Warwick Avenue, where boats line the canal basin, and follow the canal path first to Regent's Park and London Zoo. You can continue on to Camden, where you can grab a bite to eat at the market, and even walk as as far as the newly rejuvenated King's Cross canalside district.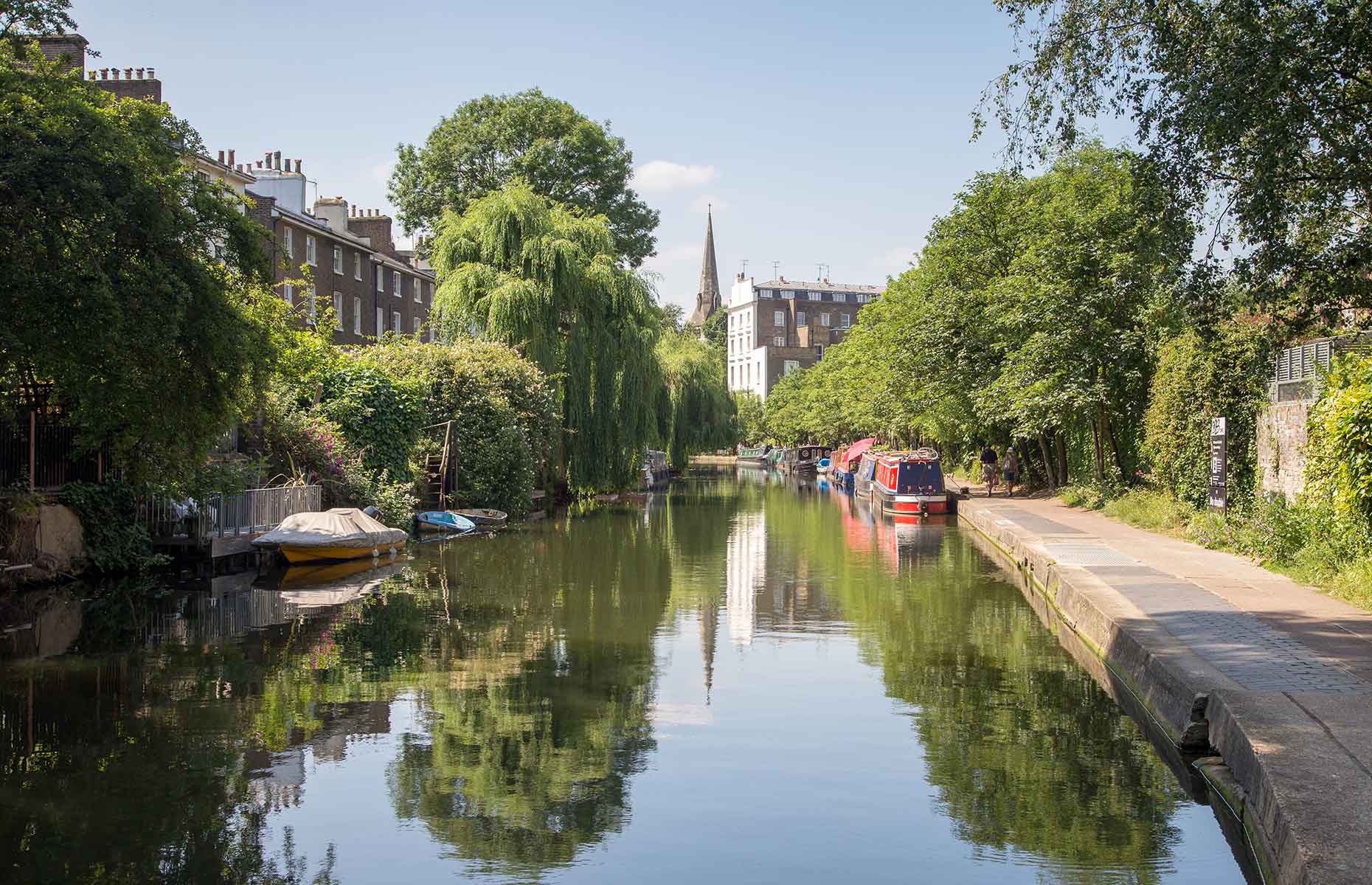 Vollverglasung/Shutterstock
3. For an evening of learning: visit a museum at night
If you want to explore the city's museums without the school groups, check out evening opening times. Many museums host monthly "lates" when they throw open their doors, and create a themed night, with DJs, bands, silent discos, guided tours and hands-on activities. The V&A, Science Museum, Tate Britain and British Library all host evening events.
4. For a gimpse into a magical city: join a Harry Potter Guided Walking Tour
This is one for die-hard Potter fans and it's one of Get Your Guide's top-selling tours for a reason. An expert guide (and Harry Potter enthusiast) will take you on a 2.5 hour journey down Diagon Alley, paying a visit to the Leaky Cauldron. Plus the tour takes in real life London sites that even muggles can visit such as Borough Market, The London Eye, and Trafalgar Square.
5. For a drink: tour London's new breweries
The craft beer craze has well and truly hit London, and you could spend weeks tasting your way around the city's microbreweries. Bermondsey has a cluster, with several opening tap rooms for tastings at weekends, including Anspach & Hobday and BottleShop. Five Points Brewing Company in Hackney also runs monthly tours.
Where to stay in London
Splash out:
1. For period charm and romance: Hazlitt's has long been the boutique hotel destination in London. The décor is in-keeping with the 18th-century buildings it occupies in the heart of Soho.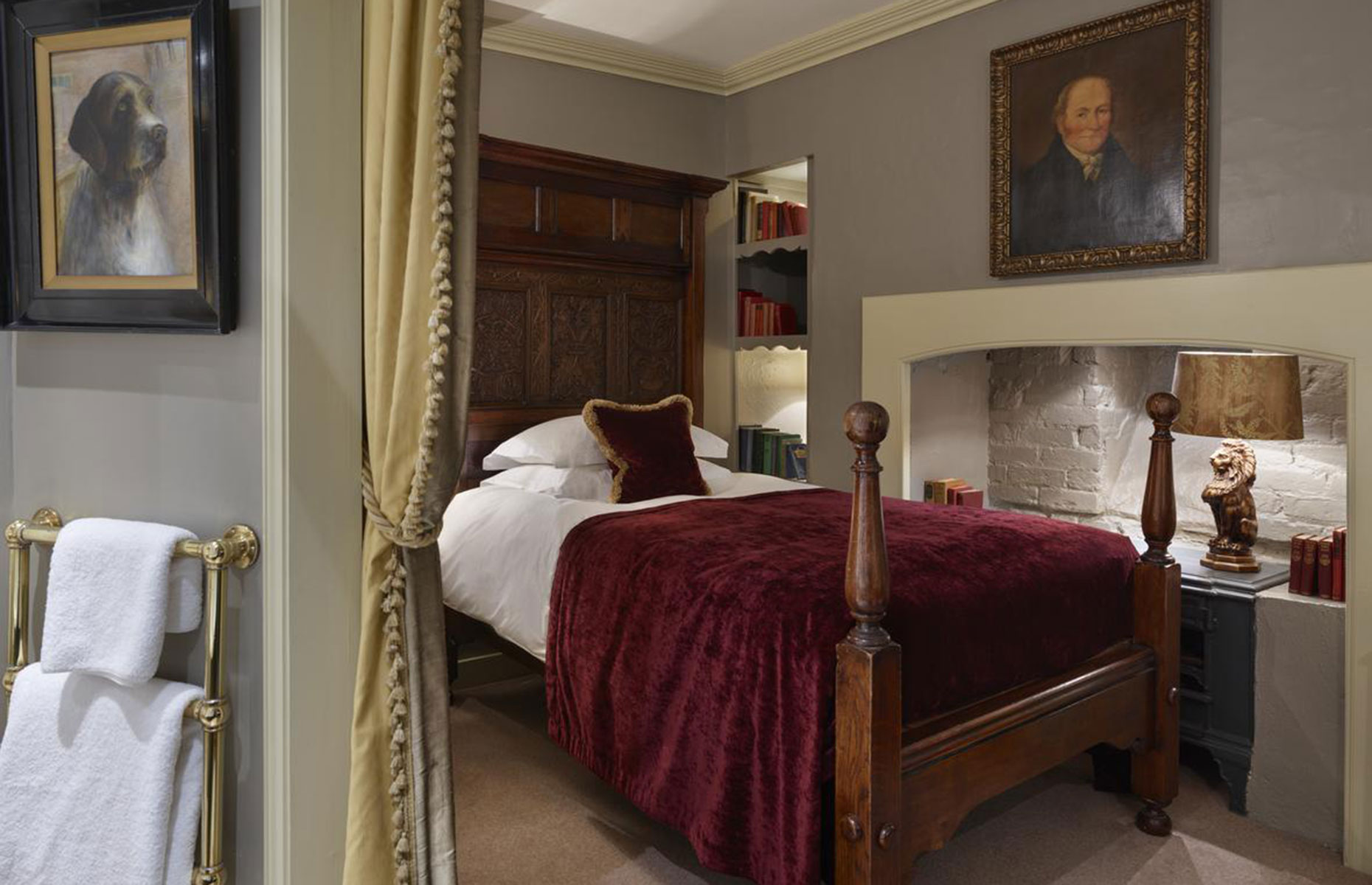 Hazlitt's/Booking.com
2. For the best location: One Aldwych has a perfect location for theatreland, and a calm, elegant décor. There's particularly attentive service and a basement pool and spa.
3. For Victorian grandeur: A grand, Victorian railway building, given a luxe 21st-century makeover, the Great Northern is a beautifully designed centrepiece for the rejuvenated King's Cross area.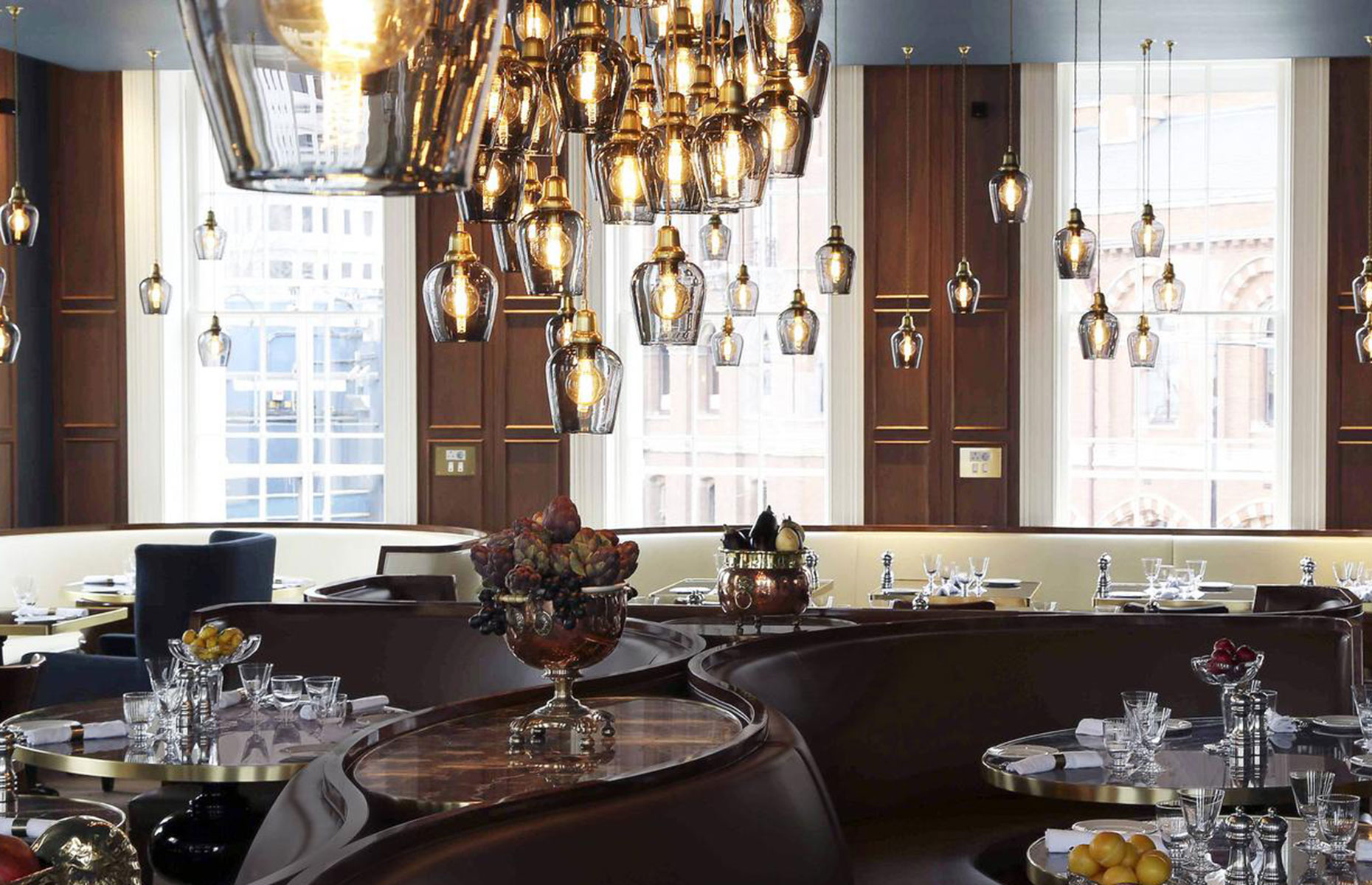 Great Northern Hotel/Booking.com
On a budget:
1. For simple but effective: Bright, quirky décor, eco-credentials, good deals on stays of more than one night and a handy East London location, make Qbic a good bet for budget travellers.
2. For East End style: Compact stylish rooms, and a great location for the Shoreditch's nightlife, The Hoxton is a buzzy, lively place. Rates vary considerably so book ahead, and look out for offers.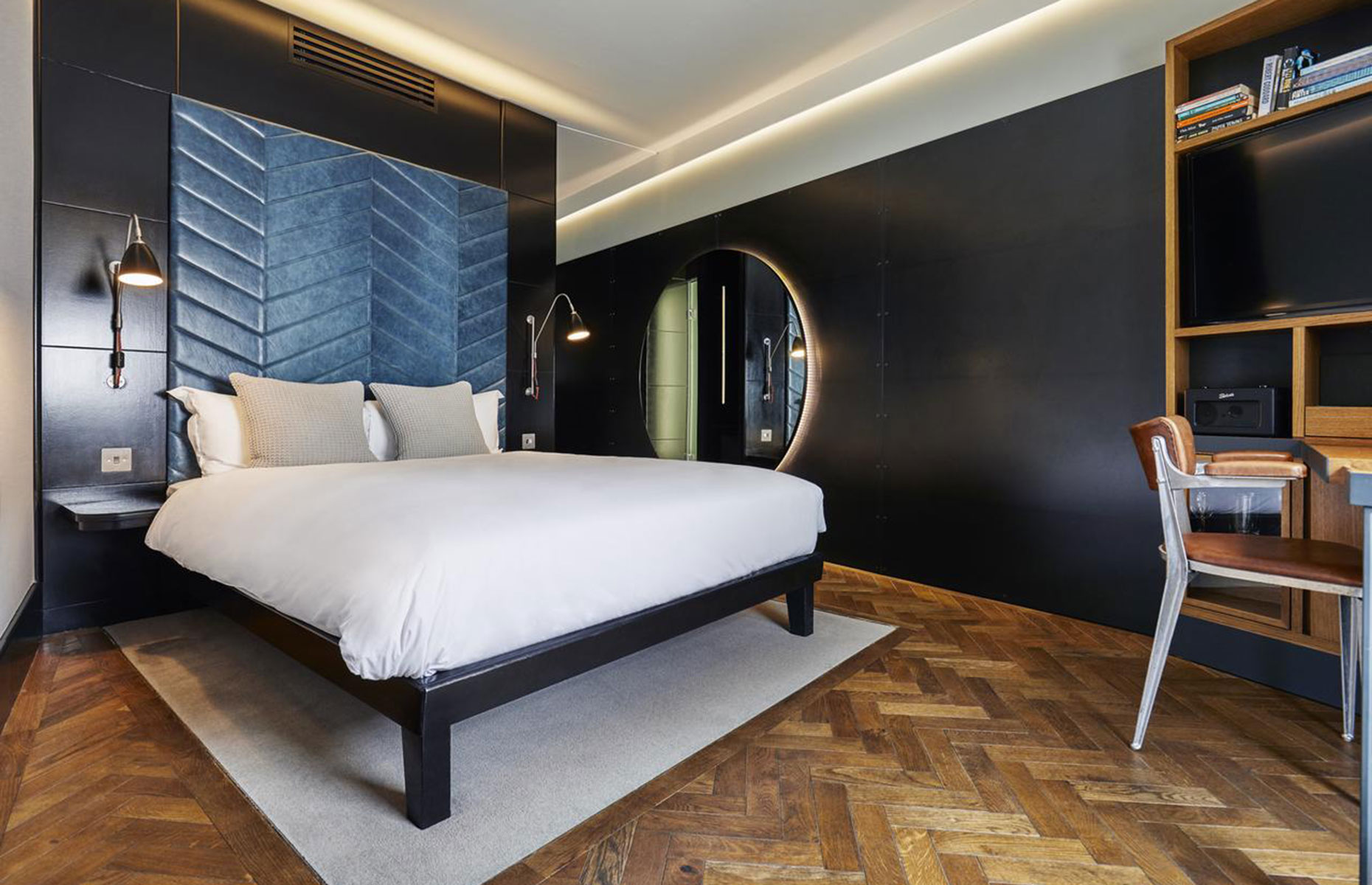 Hoxton Hotel/Booking.com
3. For incredible views: With a no-fuss, friendly vibe and slick, modern furnishings, Citizen M hotels are reliable city-break options. At this branch you add in jaw-dropping views of the Tower of London and surrounding area from floor-to-ceiling windows.
Where to eat in London
1. For Soho cool: Serving small plates of Venetian sharing food – meatballs, pizzettes with cured pork, fritto misto – Polpo has branches on Beak Street and Maiden Lane. Hoppers is named for its signature dish, a Sri Lankan bowl-shaped rice pancake, which is served with tangy relishes and curries, and is worth the queues (or go early for lunch).
2. For classic British: With a famously "nose to tail" approach to its meat cuts, St John in Smithfields is well regarded for its daily changing menu of seasonal meat and fish. Near Waterloo, the Anchor and Hope gastropub is another destination for carnivores, and serves an excellent Sunday lunch (no booking except Sundays).
3. For street food and innovation: Kricket started life in a shipping container in Brixton, and now serves its innovative Indian sharing dishes and cocktails in a cool space in Soho. Zoe's Ghana Kitchen, at Pop Brixton, serves a short and fiery menu of delicious West African home cooking.
Insider travel tips for London
1. Get spectacular views for free: The open-air, 10th-floor terrace at Tate Modern's Switch House building and the Sky Garden, Fenchurch Street (aka "the Walkie Talkie"), both offer superb sky-high views for free (booking required for the latter).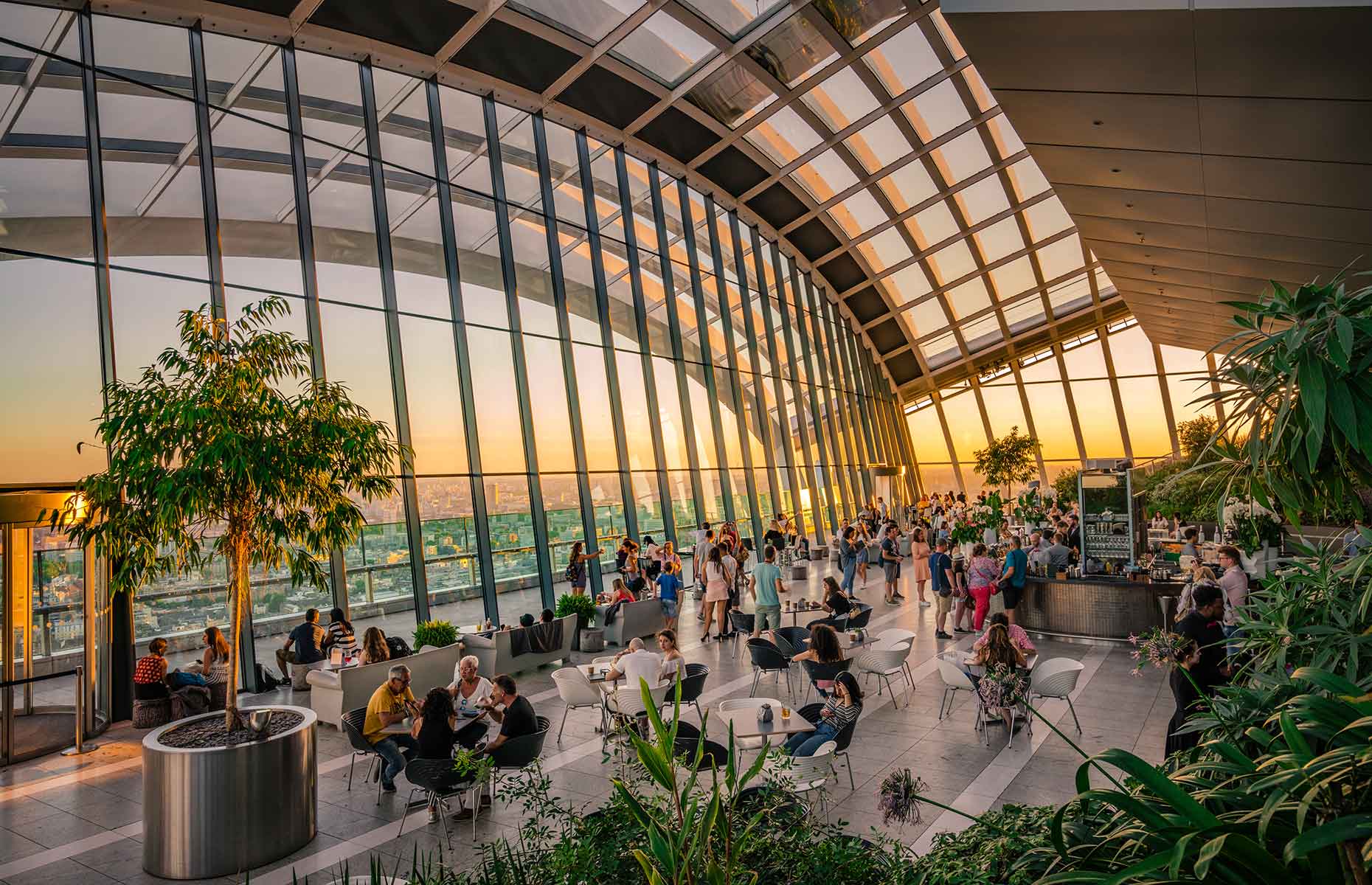 Pajor Pawel/Shutterstock
2. Book your bed ahead: Many hotels offer much better deals if you book non-refundable dates well in advance – think three months or more ahead. It pays to be flexible on dates too.
3. Enjoy drama beyond the West End: Many visitors come to London for a big West End show, but keep an eye out for theatre hits beyond W1. Hampstead Theatre, the Almeida in Islington and Menier Chocolate Factory in Southwark have all produced critical success stories, while the Royal Court in Sloane Square is renowned for supporting new writing.
4. Save on travel: If you can it's best to use your contactless credit or debit card on buses, trains and tubes. There's a daily cap of £6.80 if you're travelling in zones 1 and 2 so you won't be charged more than locals.
5. Book a tour with an expert guide: Our partners at Get Your Guide offer a range of tours with local experts. Here's our pick of the best:
Day trips from London
1. Oxford
Just an hour by train from Paddington, Oxford makes an easy day-trip. The honey-toned university buildings, cobbled lanes and "dreaming spires" live up to the pictures. Wander the centre taking in the Radcliffe Camera, Christ Church and Sheldonian theatre, before settling in for a pint at one of the city's many pubs, such as The Bear or Turf Tavern.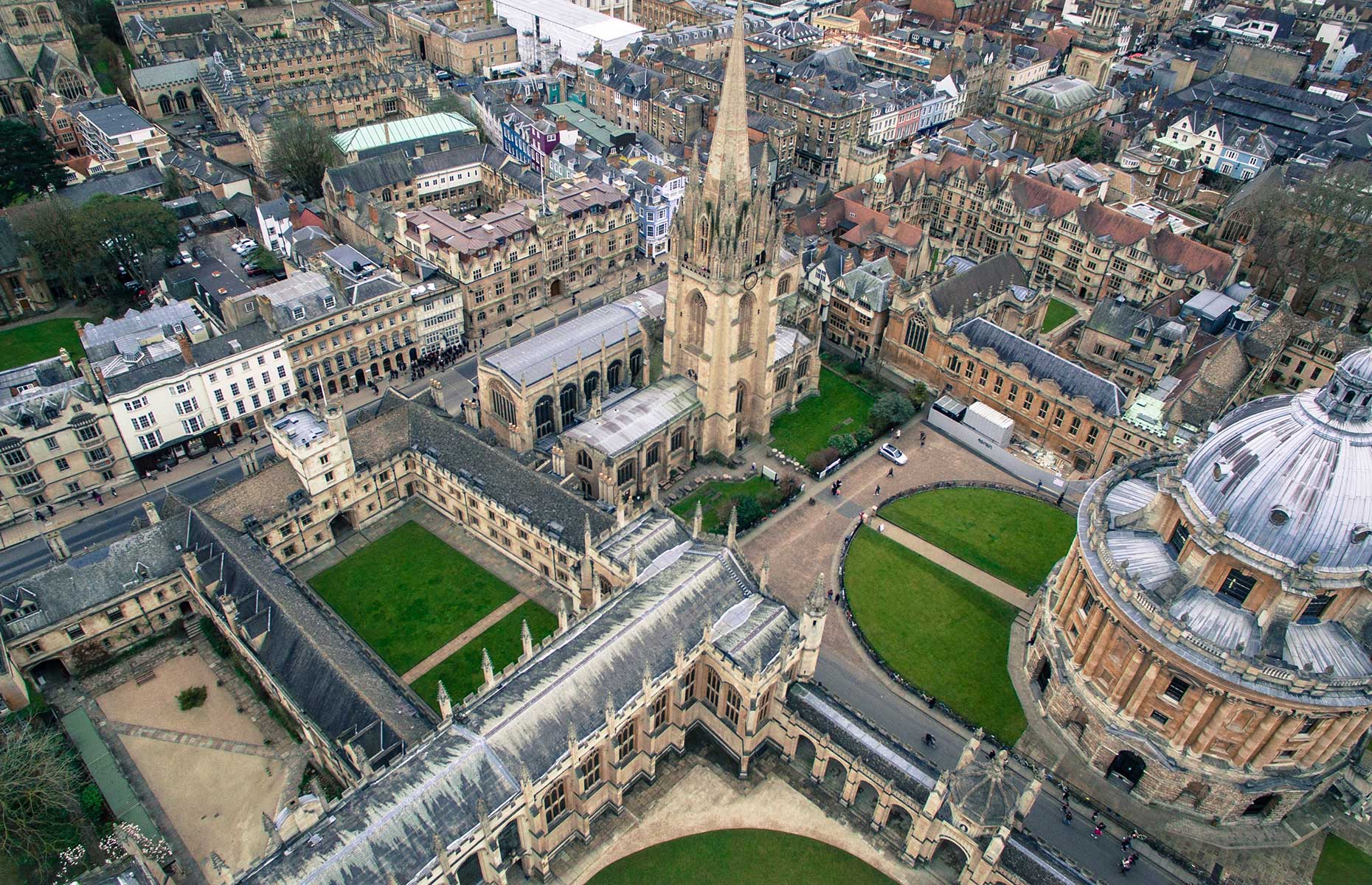 Sidharth Bhatia/Unsplash
2. South Downs National Park
Beautiful stretches of rolling English countryside right on the city's doorstep. There are numerous options for a day's walking, such as starting from the train station at Hassocks and walking via Ditchling Beacon – the highest point on the Downs – to the county town of Lewes. Pack a picnic and plan your route before you set off.
3. Brighton
London's favourite seaside playground ever since the Prince Regent built his extraordinary pavilion here, now you can spend a day wandering the seafront and browsing the quirky shops and cafés of North Laine and the Lanes neighbourhoods.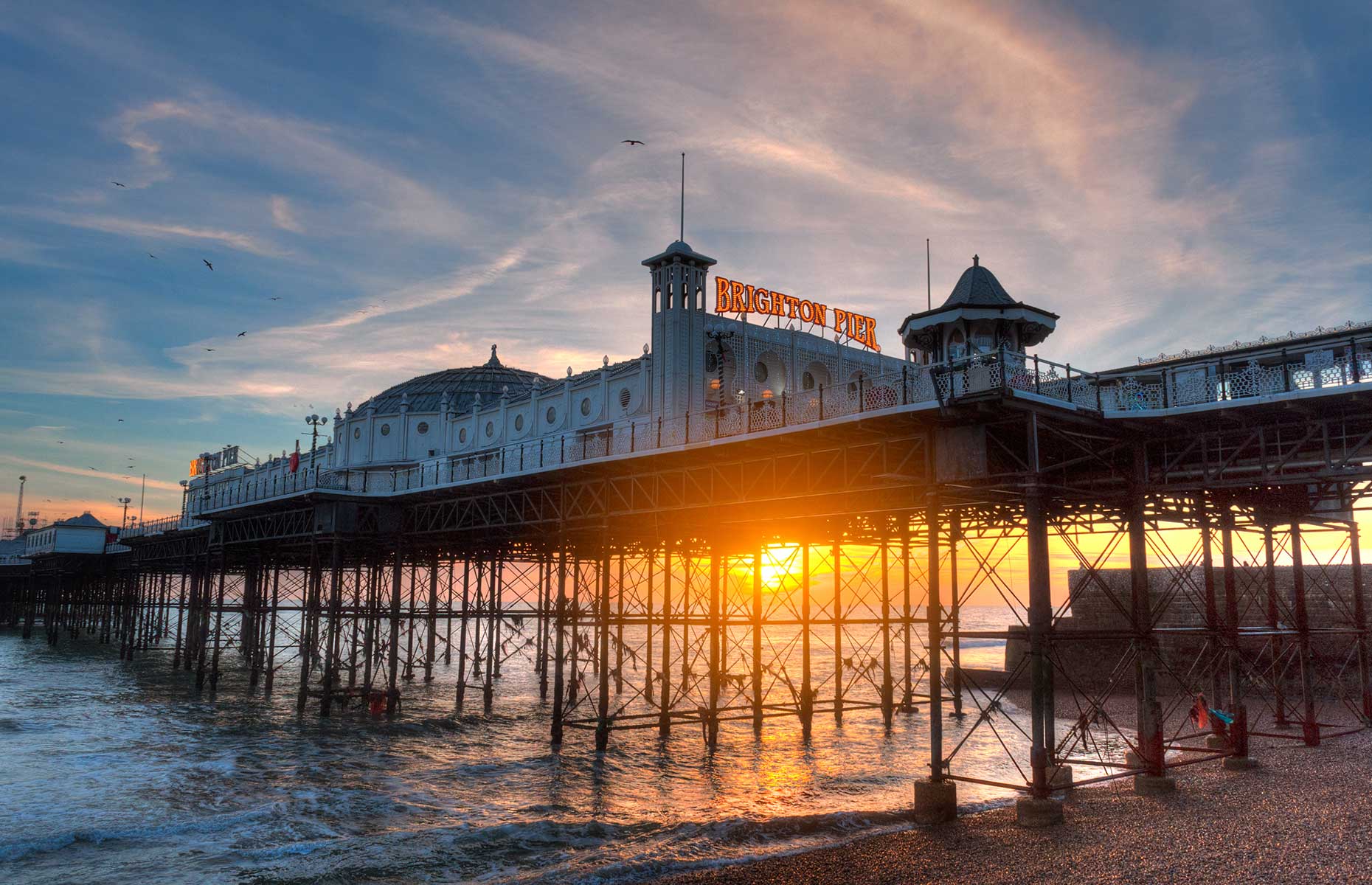 HertNiks/Shutterstock
Map of London's best bits
Be the first to comment
Do you want to comment on this article? You need to be signed in for this feature