Europe's design capital: six reasons to visit sunny Valencia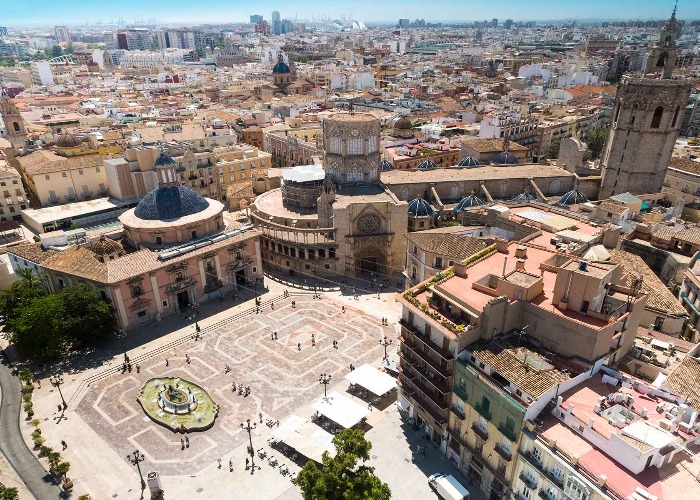 Gardens galore, beautiful beaches and centuries of world-renowned design – they're just for starters in this glorious Spanish seaside city. Here are our top reasons to visit and things to do in Valencia.
Rivalled by the likes of Barcelona and Costa Blanca's crowd-pleasing beaches, Valencia sometimes gets missed by visitors to eastern Spain. But to overlook this coastal metropolis, the country's third-largest city, would be a big mistake.
Historic monuments like the Gothic cathedral are evidence of its multicultural, 2,000-year history. Then, in the Ensanche district – bookended by the Old Town's labyrinthine jumble of streets and the futuristic City of Arts and Sciences – elegant pastel terraces form the backdrop to bars, restaurants, patisseries, vintage stores and galleries. The Turia Garden (pictured below) snakes through the city, providing a welcome green lung, and there are vast stretches of award-winning beaches on its outskirts. Oh, and the weather is pretty decent too.
Needless to say, the city has a lot to offer but we've narrowed it down to six top reasons to visit Valencia.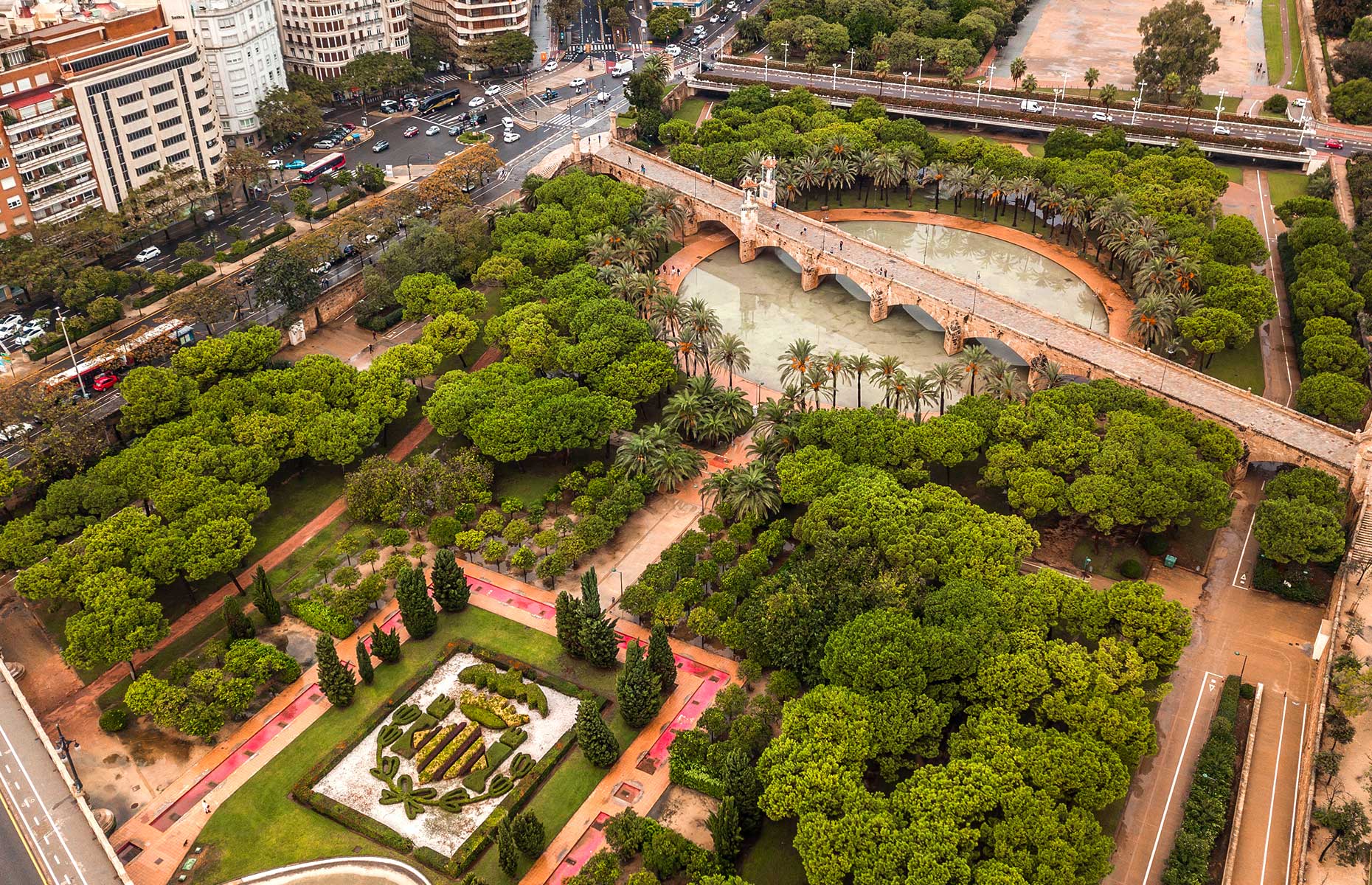 Alexandr Medvedkov/Shutterstock
1. For its UNESCO World Heritage
Conducted in black dress and in the regional language, Valencia's Water Tribunal sees eight farmers gather outside its cathedral to discuss water distribution in L'Horta, an outlying rural area whose ancient irrigation system hails from Arabic tradition. The distinctive weekly ceremony, a popular sight for tourists and locals alike, has been declared "intangible cultural heritage" by UNESCO.
That recognition is also shared with Valencia's Fallas Festival (pictured), whose explosion of processions and pyrotechnics – not to mention spectacular oversized puppets – transforms the city each March (don't miss Valencia's two excellent Fallas museums, which are open year-round).
Valencia also has an UNESCO World Heritage site in the form of its Gothic Silk Exchange, one of several reminders of its illustrious design history.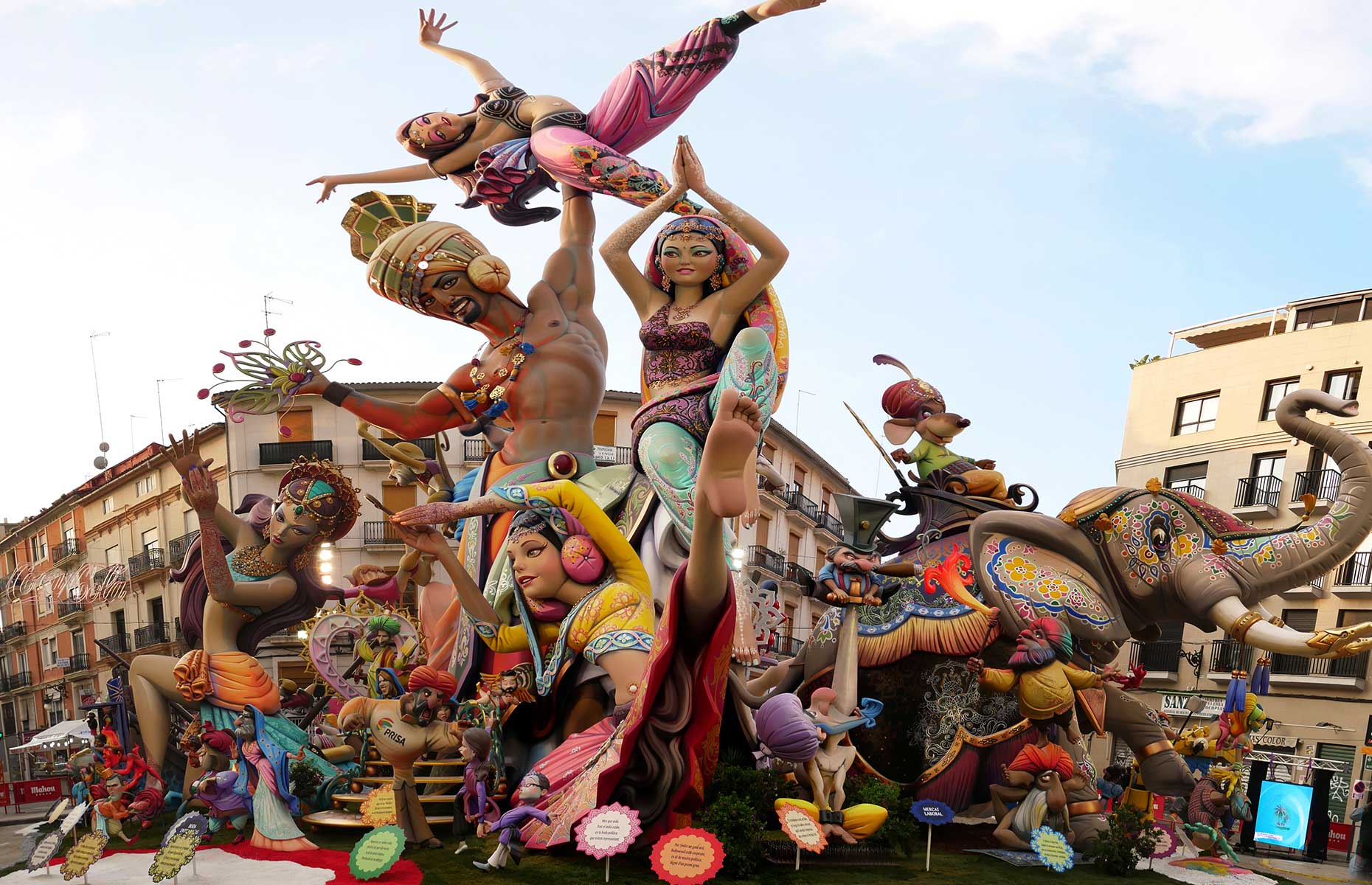 Perart/Shutterstock
2. For its design prowess
Bolstered by trades such as silk and ceramics, plus Art Nouveau landmarks like Colón Market and Norte Railway Station (pictured), Valencia's design reputation dates back centuries.
Far from being stuck in the past, however, its trade continues today with a new generation of talent – from famed architect Santiago Calatrava, whose work can be seen in the dynamic City of Arts and Sciences, to visionary jeweller Vincente Gracia and the muralists who populate El Carmen. Valencia Free Tours' fascinating street art tour is great for discovering how this Old Town district became a hotbed of creativity.
READ MORE: Spain's best under-the-radar escapes
With over 60 cultural spaces to boot, it's little wonder the city has been designated World Design Capital (WDC) 2022. There'll be over 100 WDC events throughout the year, from exhibitions to talks and festivals, and you can also explore with ongoing projects like the Valencia Design Map.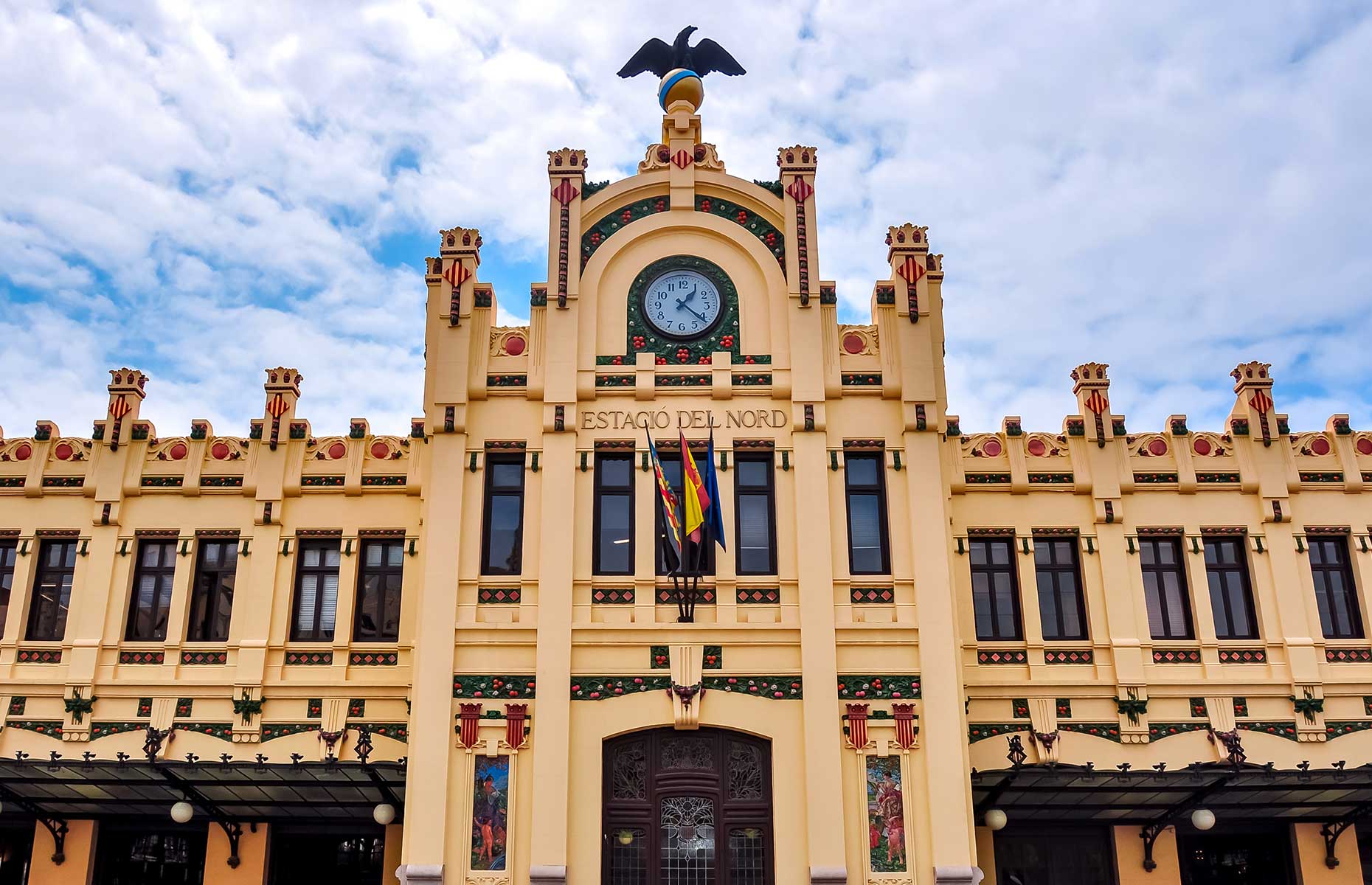 Mistervlad/Shutterstock
3. For being the cradle of paella
From its lush paddy fields and beaches to one of Spain's largest lakes, Albufera Natural Park has charms aplenty. It's popular for birdwatching and boat rides, but its USP? It's the birthplace of paella.
Restaurants based in thatched fishermen's houses serve up traditional recipes throughout the park, where rice has been cultivated for centuries, and Valencia now even hosts a Paella World Cup in recognition of its famous culinary creation. The local government also recently declared paella "an asset of cultural interest", ultimately hoping to have it inscribed by UNESCO.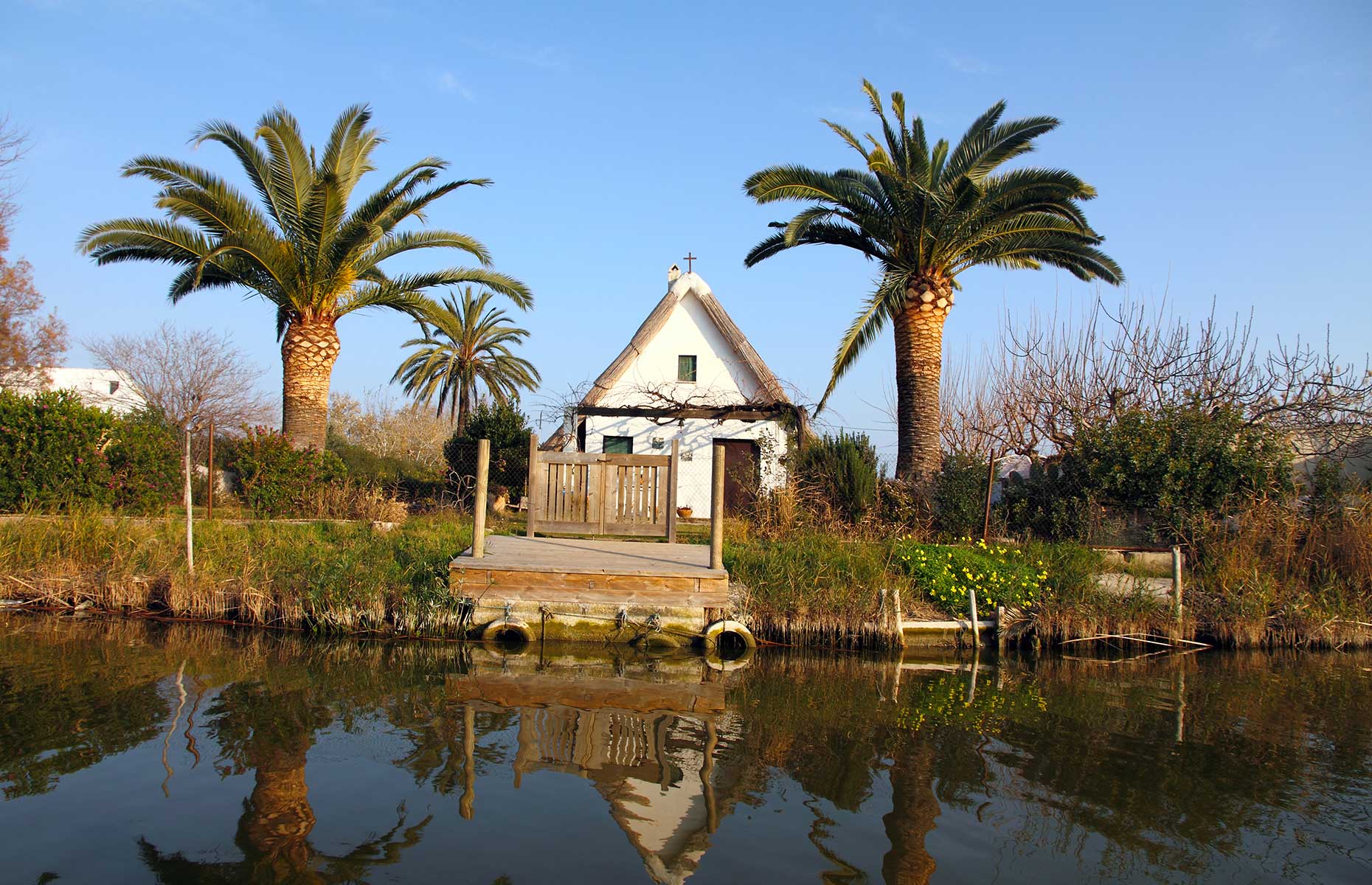 Ana del Castillo/Shutterstock
If you want to learn more about the region's rice dishes, check out the Rice Museum and former home of author Vicente Blasco Ibáñez, who wrote evocatively about Albufera – both are based around the colourful fishing district of El Cabanyal.
READ MORE: The world's strangest food museums
Rice aside, there's plenty more to enjoy when it comes to Valencian gastronomy: my favourite local speciality is horchata, a refreshing drink made from tiger nuts and best enjoyed with fartons (like long iced buns) dipped in for good measure.
4. For its 'smart tourism' credentials
The world's first city both to measure and verify the carbon and water footprints of its tourist activity, Valencia also keenly promotes sustainable tourism and excels in environmental innovation. Initiatives and enterprises include everything from CarGreen electric cars to the Green-Michelin-starred restaurant Ricard Camarena (pictured) and bike tours along its 97 miles (156km) of cycle lanes. It's easy to see why this Mediterranean charmer has been crowned European Capital of Smart Tourism 2022.
Activities with an ethical or ecotourism ethos abound. You can join a beach clean-up or a 'Made in Valencia' shopping tour; discover ancient and exotic trees with the Green Routes app or responsibly enjoy over 20 million square feet (2m sqm) of gardens.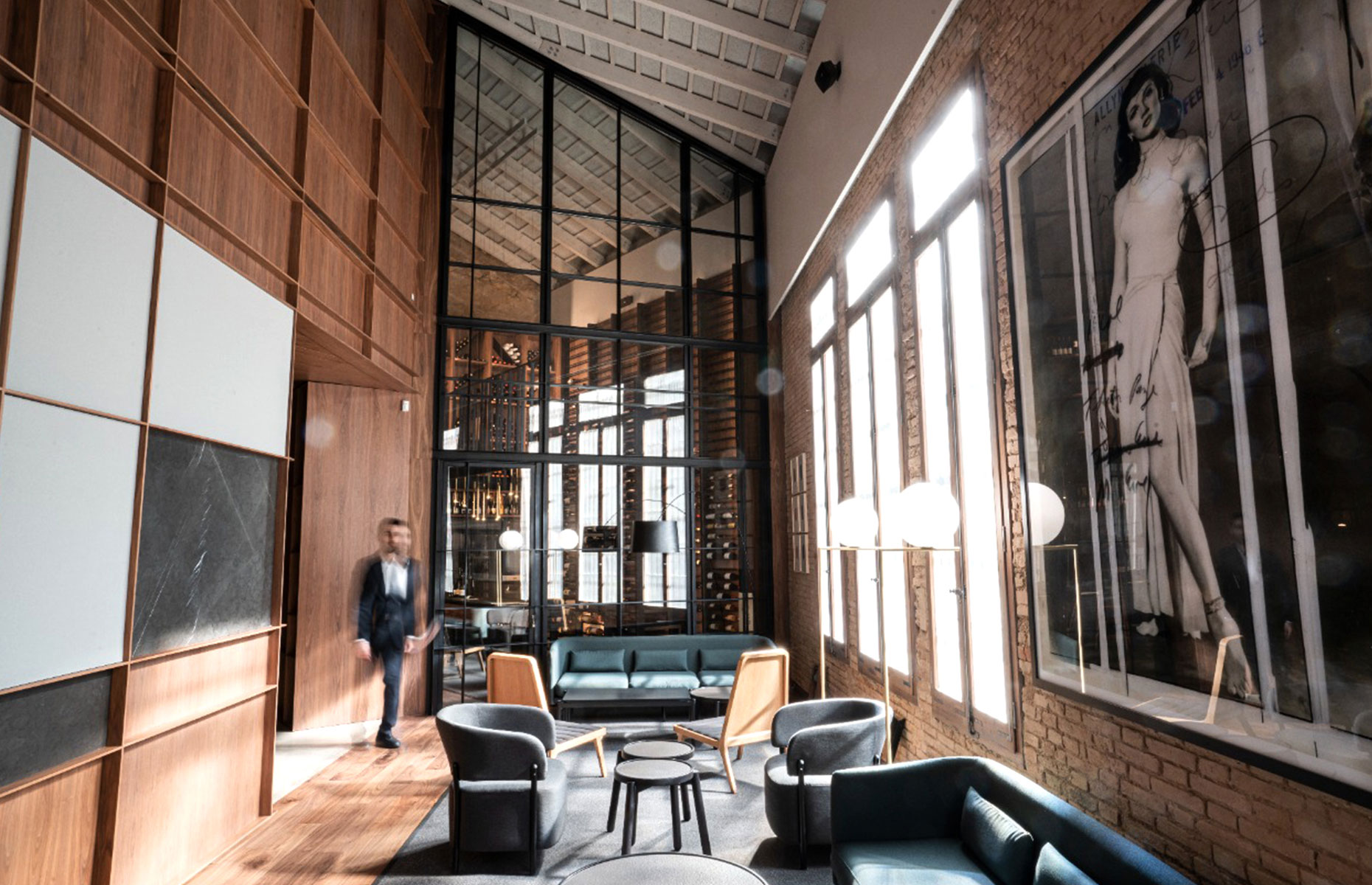 Ricard Camarena/Facebook
5. For being home to the Holy Grail
There are hundreds of contenders for the title of Holy Grail – the cup used by Jesus during the Last Supper – but Valencia Cathedral's Santo Cáliz, or Holy Chalice, is among the most convincing. Guarded behind glass in its own namesake chapel, the agate vessel (whose handles and jewelled base were added centuries later) still attracts pilgrims from across the globe, and has even been used ceremonially by two Popes.
The treasure made its way from Jerusalem to Spain and you can follow in its footsteps via 10 Valencian villages, two natural parks and an abundance of age-old tradition.
READ MORE: Why you should visit bite-sized Bilbao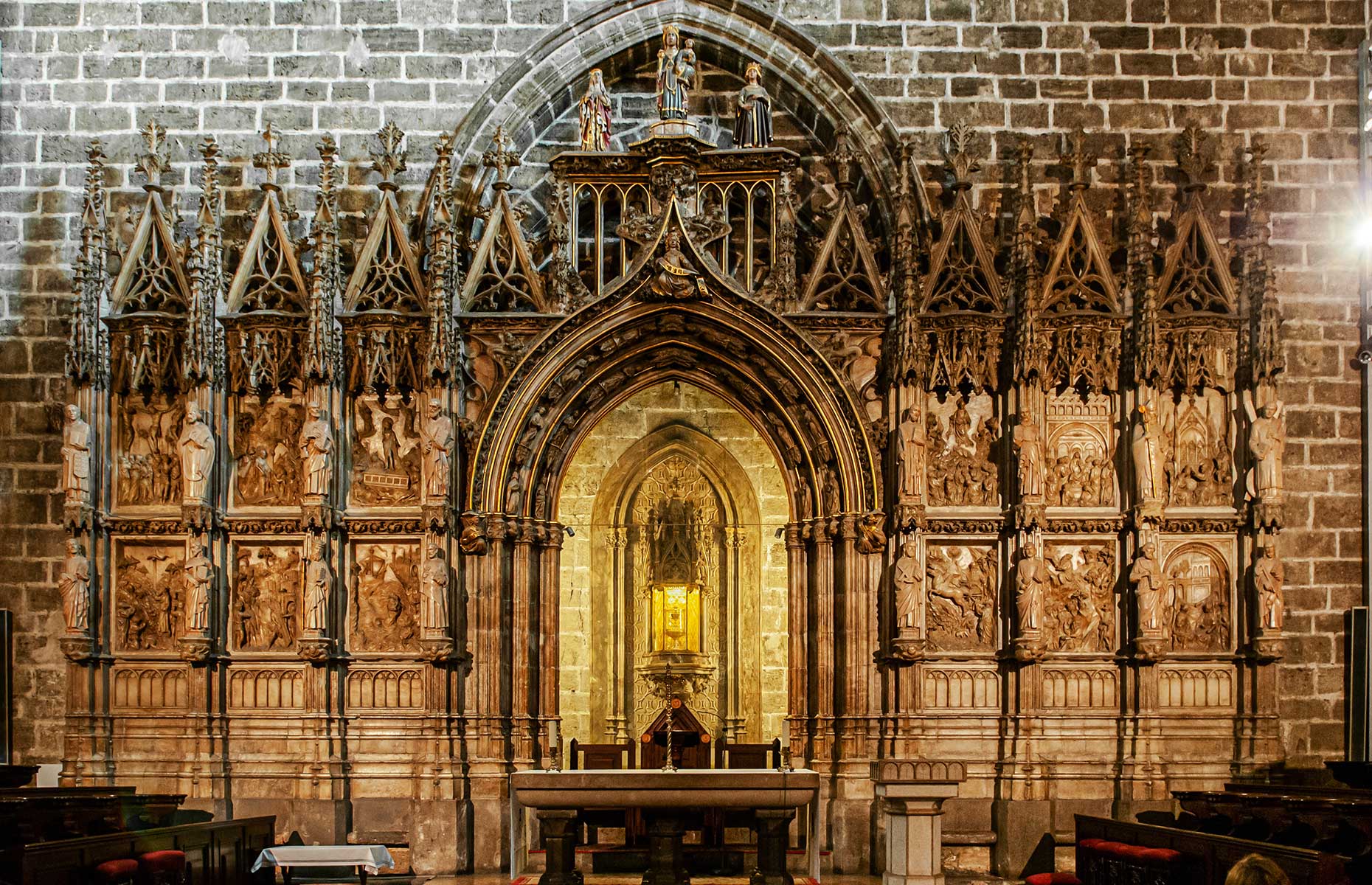 PixHound/Shutterstock
6. For gorgeous city beaches
From Pinedo and Perellonet-Recatí with their seaside dining and water sports, to the wilder shores of Albufera Natural Park, you'll find beaches aplenty around Valencia's outskirts. Yet you don't even need to travel that far to find top-notch sandy swathes, for there are three – Cabanyal, Malvarrosa and Patacona – within walking distance of the city centre.
All have a wealth of amenities and are handily connected by a maritime promenade lined with cafés and restaurants. Add in the fact that Valencia enjoys 300 sunny days per year, with an average temperate of 18˚C (64˚F), and it's hard not to while away a day here.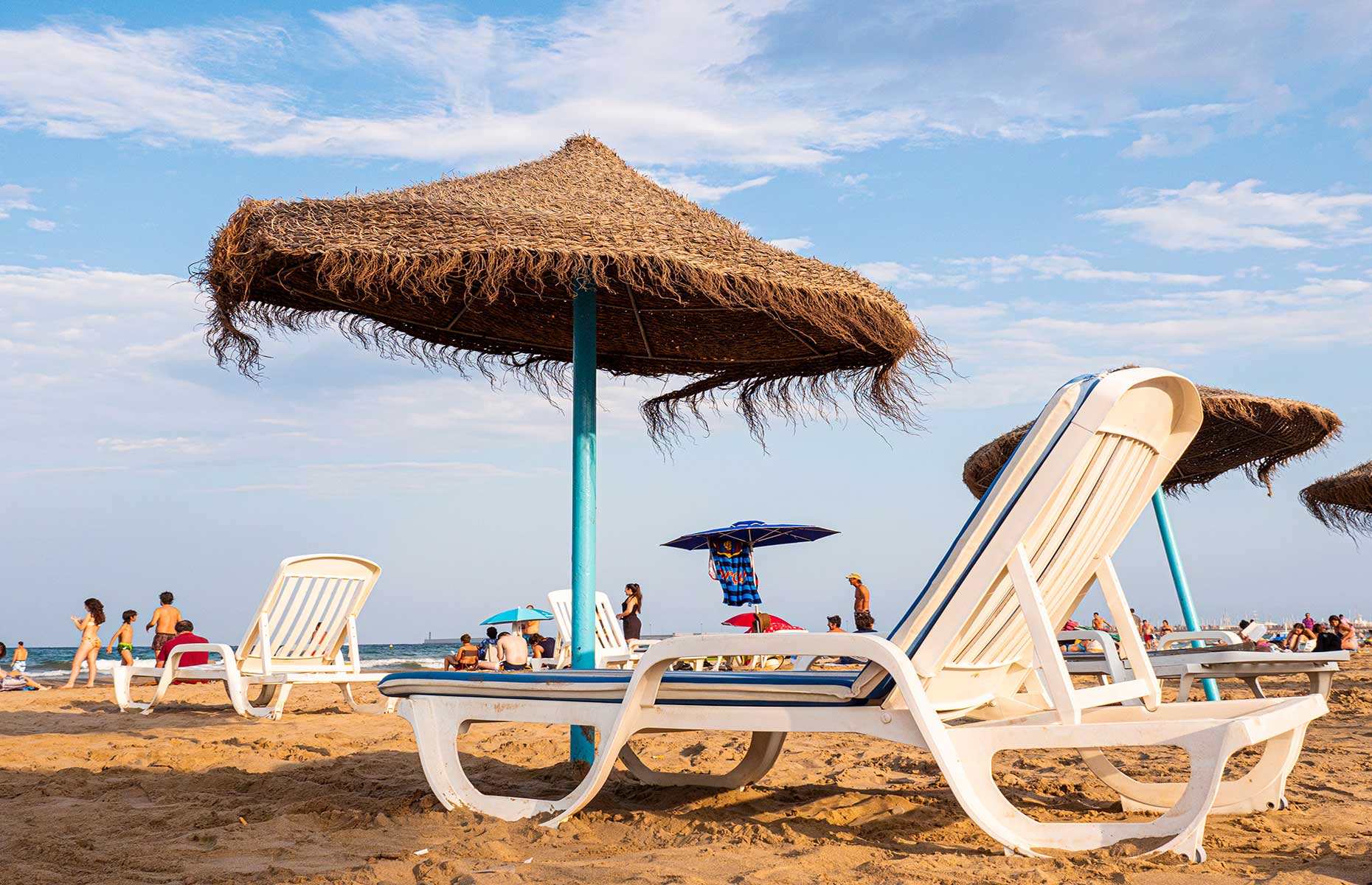 Marco Crupi/Shutterstock
Lead image: Courtesy of Visit Valencia
Be the first to comment
Do you want to comment on this article? You need to be signed in for this feature