The best English Heritage sites to visit in 2021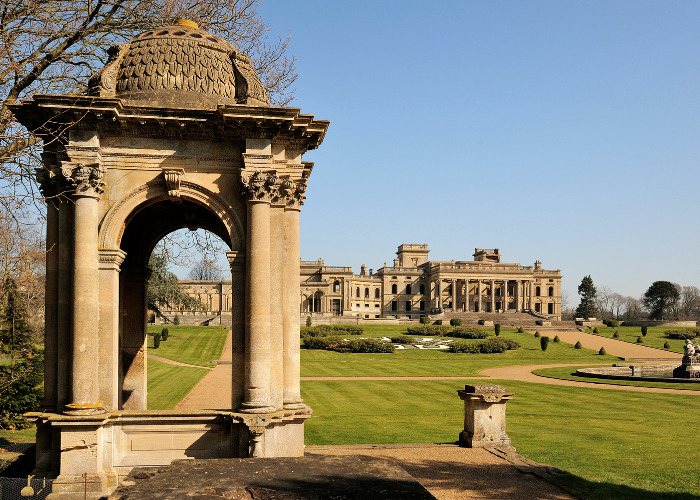 Get ready to feed your hunger for history and culture as English Heritage prepares to reopen lots of its sites from 29th March
It's been a long, hard lockdown (after lockdown, after lockdown). While we've been grateful for being able to embrace the outdoors when allowed to venture further than our backyard, one thing that's been sorely lacking this past year is culture.
Well, all that's about to change. From 29th March, English Heritage will reopen more than 50 outdoor historic sites for local visits – on the same day that the 'stay at home' message is expected to be lifted.

Image courtesy of English Heritage
Other attractions will soon follow and from 17th May, we can look forward to stepping inside some of the country's oldest and most intriguing buildings. All going well, there will even be a summer events programme launched from 21st June.
Tickets are now available to book for dates between 29th March and 16th May, so get ready to delve into England's story (in real life!) in the very places where history happened.
Here are some of our must-visit English Heritage destinations for 2021.
Put your home schooling printouts down and step away from the computer. If you want to help your kids with their history homework, a visit to the site where the armies of King Harold and William the Conqueror clashed in 1066 at the Battle of Hastings is essential.
It was one of the most pivotal battles in English history and you can see the ruins of Battle Abbey, built by William shortly after his victory, and stand on the very spot where Harold is believed to have died.
Image courtesy of English Heritage
Follow the battlefield trail, flanked by wooden sculptures of Norman and Saxon soldiers, to see the wildflower meadows where the bloody battle took place. Today's glorious, calm landscape adds to the poignancy.
Once one of England's grandest country houses, modern-day Witley Court is like a delicate Italianate skeleton of a stately home following a devastating fire in 1937.
It's remarkable the property still stands, offering a glimpse into its Victorian heyday when the majestic house was lavishly remodelled. It provided the setting for some of the most opulent parties of the era, with guests including the Prince of Wales, the future Edward VII and his set.
READ MORE: Take a look at 7 of the most beautiful National Trust gardens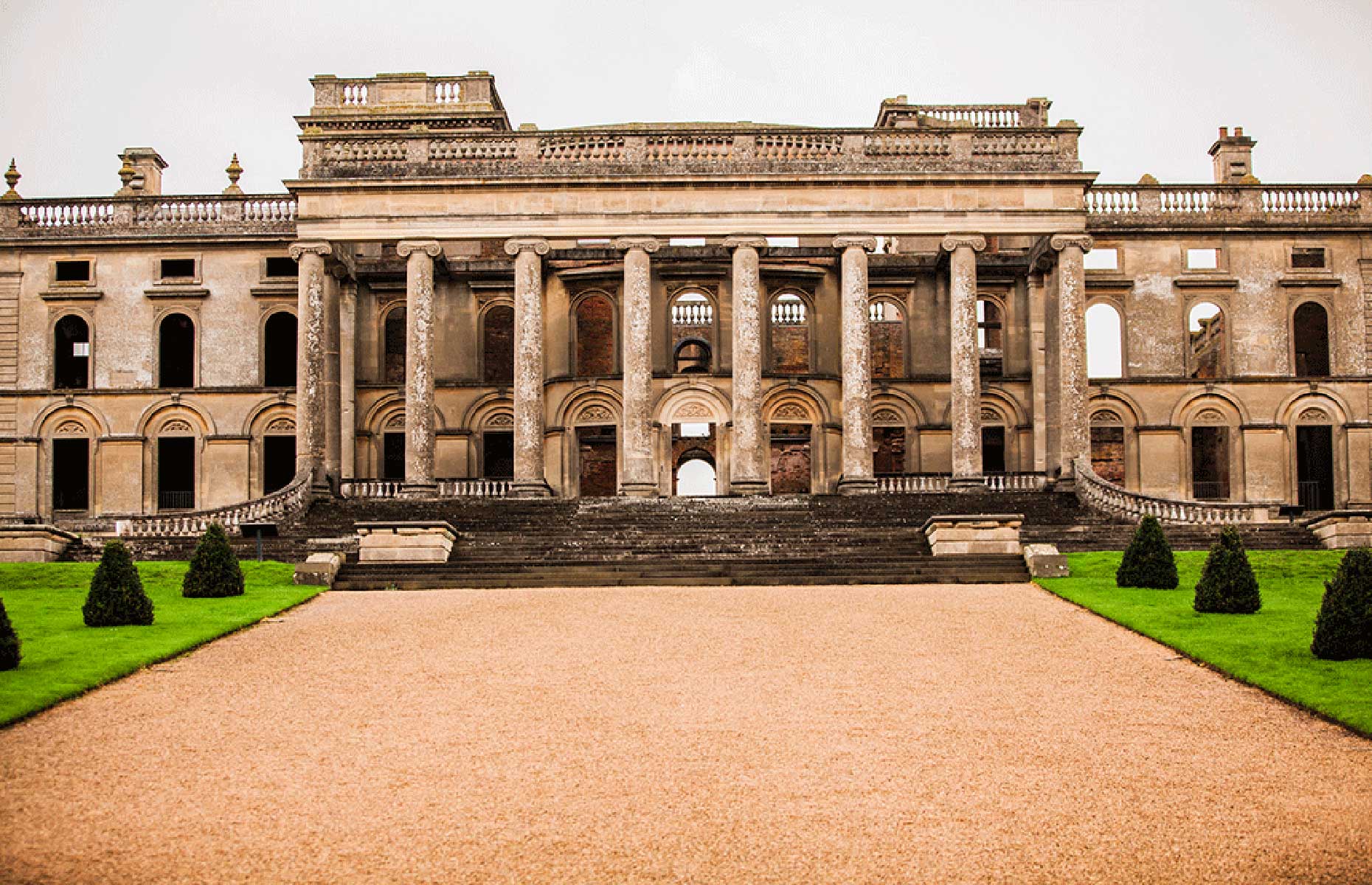 Image courtesy of English Heritage
Although you can't enter the house, you can admire its preened parterres, wander its pretty woodland and give kids a taste of freedom in the wilderness play area.
This castle, one of the most dramatic ruins in the whole of Britain, is steeped in Arthurian legend. It's the perfect place to blow away the cobwebs and let your imagination run wild in a rugged coastal setting.
It's said that King Arthur was conceived here, aided by the wizard Merlin. Whether medieval chronicler George of Monmouth's story was pure fiction or something else, it's certainly true that Tintagel was once an important stronghold, maybe even a residence of Cornish kings.
READ MORE: Discover the UK's most amazing World Heritage Sites
The two halves of the site – one on the mainland and one on a jagged island – were brought back together in 2019 with the addition of a bridge. You can traverse this bridge high above the crashing waves below to explore the site in the same way that our ancestors did, though the current one-way system means you'll have to return via 140 steep steps.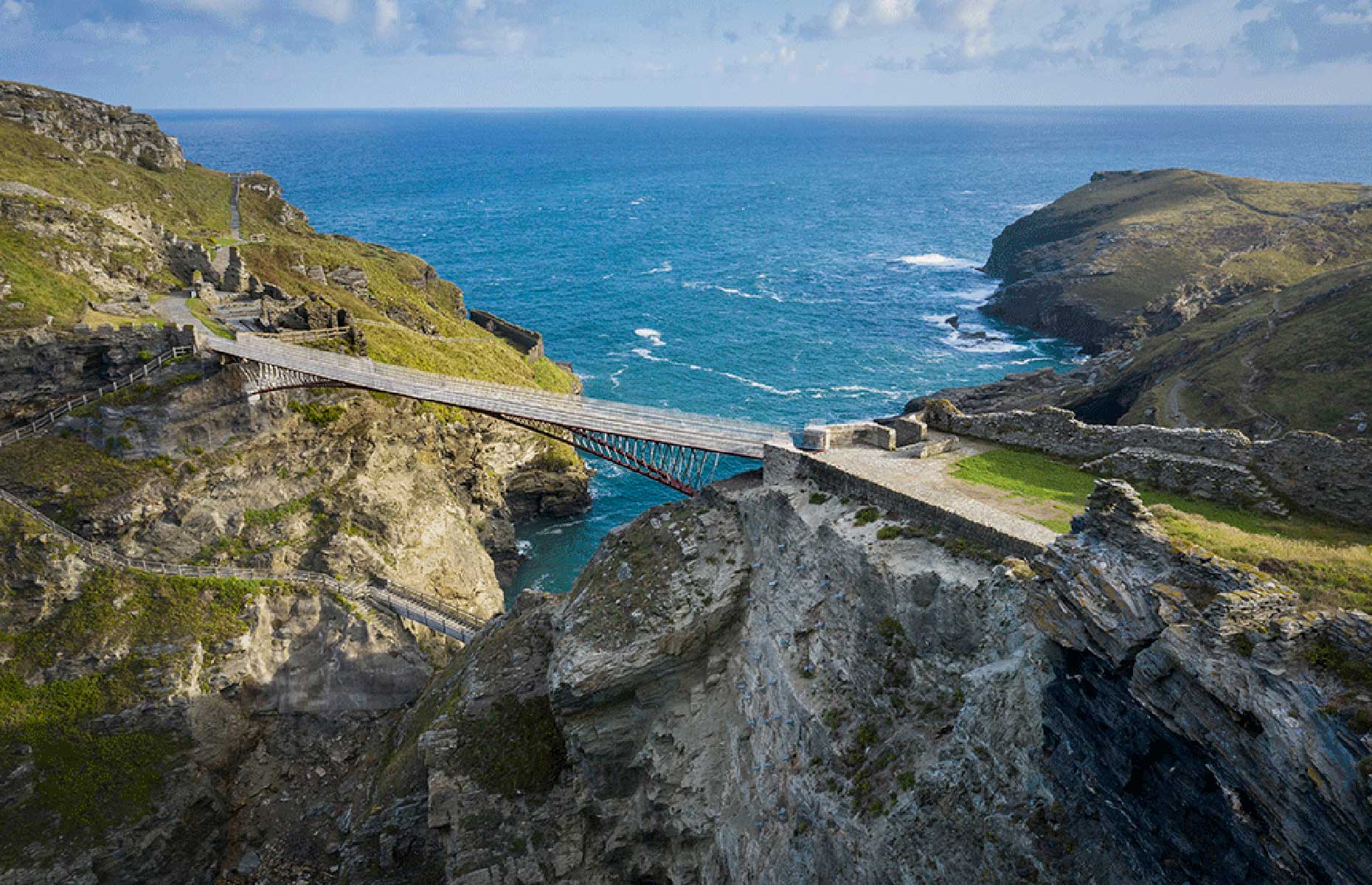 Image courtesy of English Heritage
Another house built to impress, the beautiful 17th-century Bolsover Castle is located just to the east of the Peak District – and this one remains pretty much intact.
A quieter alternative to Chatsworth House, just 16 miles away, the Stuart aristocratic retreat was built on the site of a medieval fortress and absolutely has the power to bowl you over.
There are lots of outdoor features designed to wow, from the enchanting Fountain Garden, built around a statue of Venus seductively emerging from her bath, to the period gardens.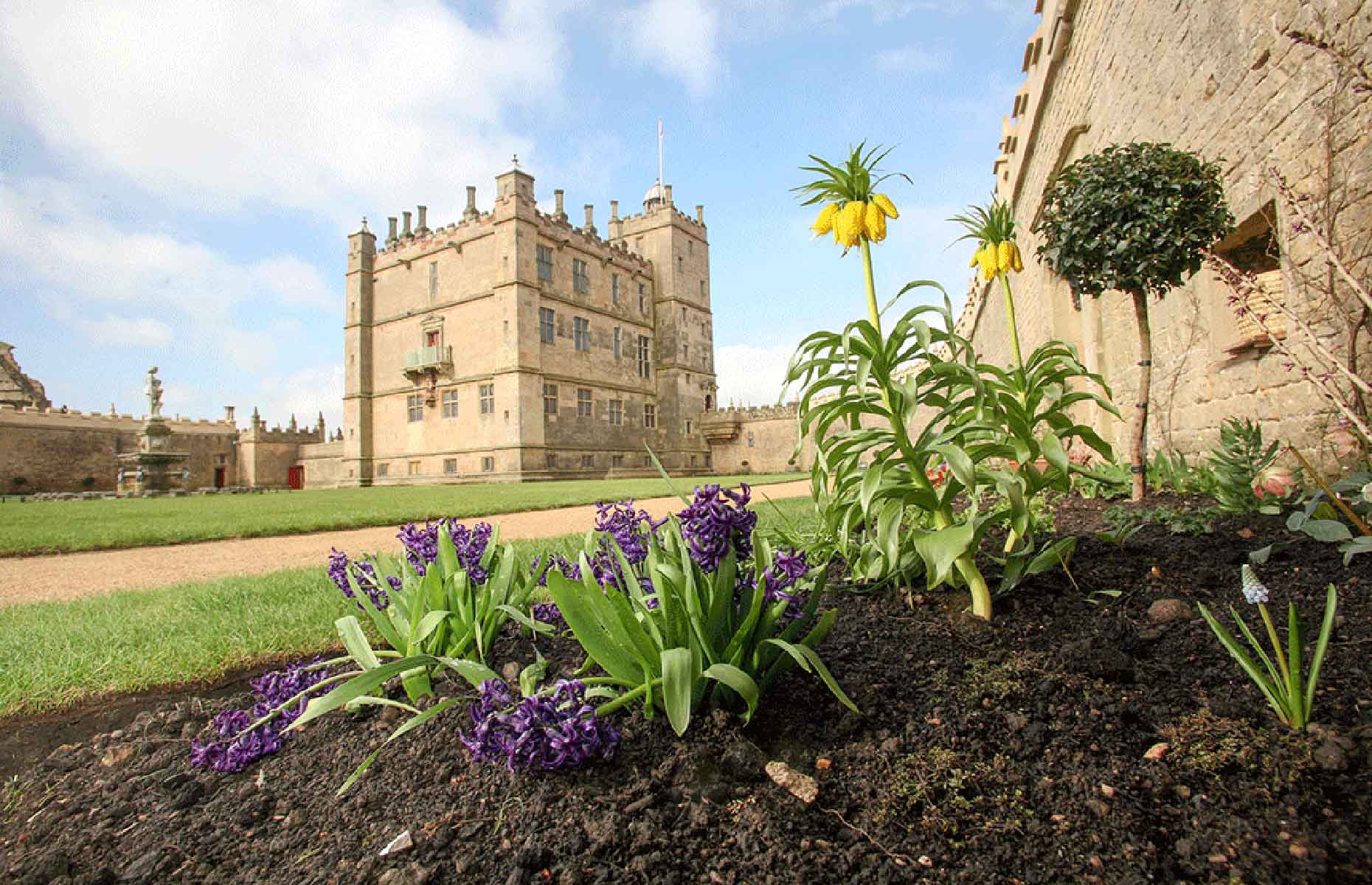 Image courtesy of English Heritage
The atmosphere of the garden as it would have been in its heyday has been painstakingly recreated following the advice of 17th-century garden writers. It includes planting fruit trees and such 'outlandish' foreign flowers as tulips.
With far fewer international visitors expected in 2021, why not make this the year you finally visit the famous stones, rather than just glance them from the roadside?
Nobody really knows what Stonehenge was used for, but the stones come from as far away as the Preseli Hills in west Wales. Later discoveries of nearby stone circles suggest this was once a hugely symbolic and spiritual place.
READ MORE: The mysterious stone circles still baffling experts
Walk around the iconic stone circle in relative peace, thanks to limited capacity, and absorb some of the mysterious atmosphere of the prehistoric site. When it's opened, there's also an excellent visitor centre where you can learn about this masterpiece of Neolithic and Bronze Age engineering. Note the site opens on 12 April.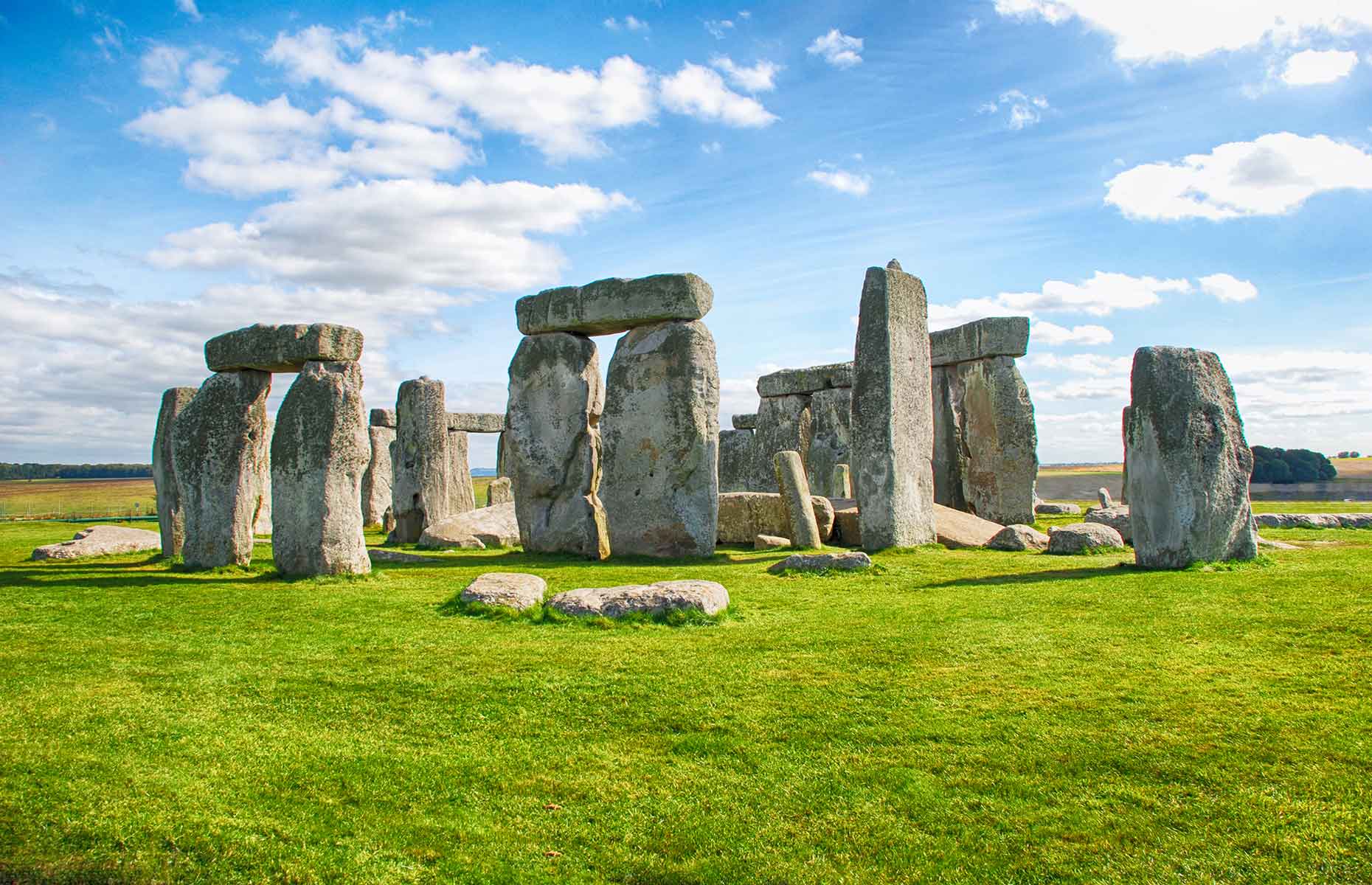 Mr Nai/Shutterstock
From one puzzling ancient site to one that had a much more practical and identifiable use. Built to protect the Roman Empire from invasion from the north and also to subjugate its people to the south, Hadrian's Wall once spanned the width of England from the North Sea to the Solway Firth.
It is still possible to walk its length (it will take a week so you'd need to plan stopovers). But for more insight into the lives of the soldiers garrisoned here, Housesteads, the most complete Roman fort in Britain, is a must-visit.
Image courtesy of English Heritage
The garden at the former home of Charles Darwin, is not like most gardens. Used by Darwin as an outdoor laboratory to test his theories, it offers an extraordinary lesson in evolution.
See proof of Darwin's theory of natural selection in the weed garden – he wrote On the Origin of Species by Means of Natural Selection here. Or peer into the packed greenhouses, with their orchids and carnivorous plants, which sprouted other ideas.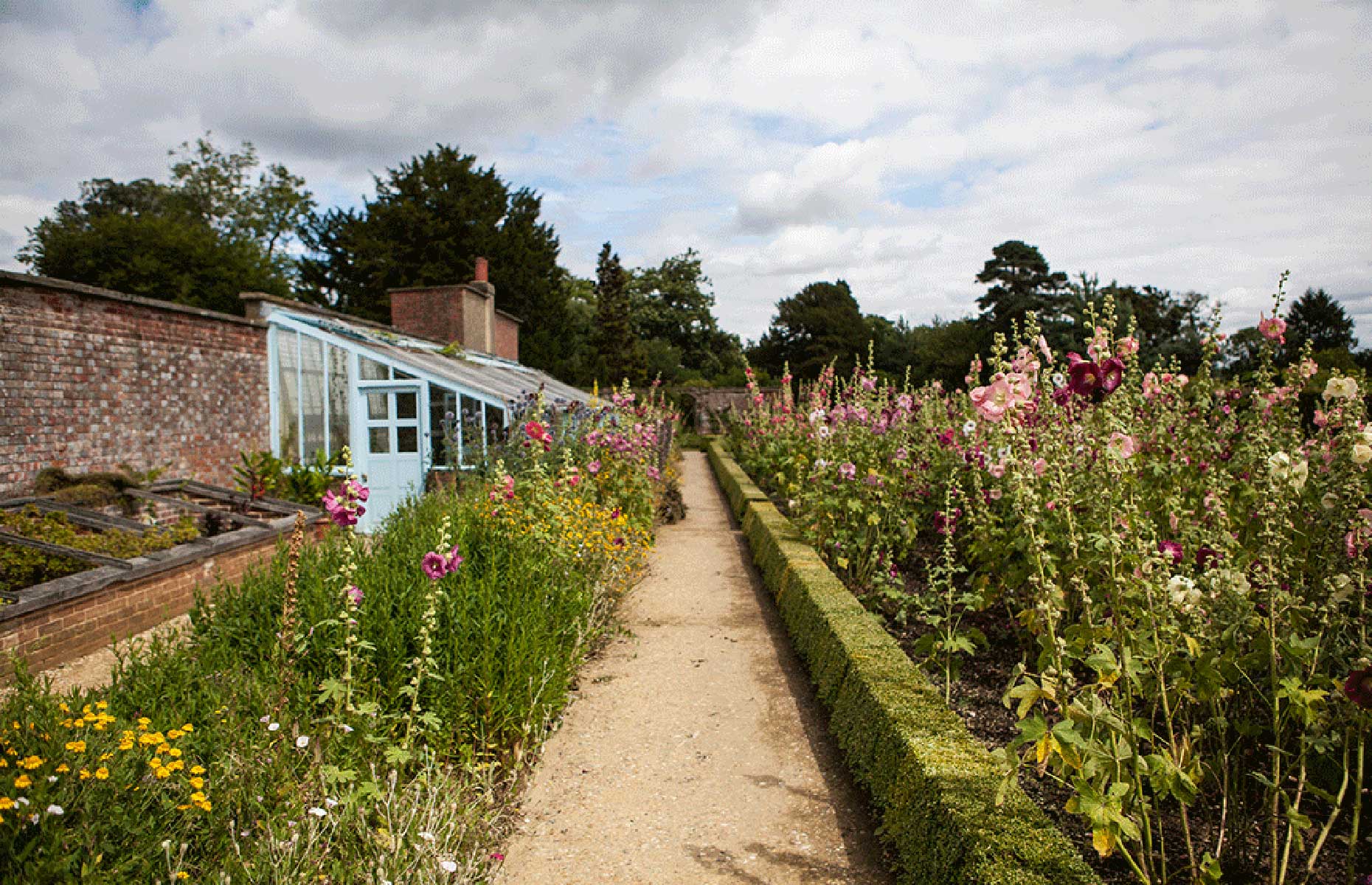 Image courtesy of English Heritage
Most visitors also like to stroll down Sand Walk, an oval pathway with gravel underfoot, where the naturalist famously did much of his thinking, surrounded by native trees.
READ MORE: Jaw-dropping photos of the UK's stunning stately homes
One for your diary, this summer, Clifford's Tower in York is finally due to reopen following major conservation work.
The tower and its keep sit upon a huge mound raised by William the Conqueror in 1068, and it is almost all that remains of the once mighty York Castle. Views of the city are astounding from up here, with the city's spires (including the Minster) and old walls clear to see – you can even see as far as the North York Moors.
READ MORE: Our guide to York
Walk around the castle walls up at the top for similar vantage points that the castle guards would once have had, and learn about famous figures once imprisoned here, including the notorious highwayman Dick Turpin.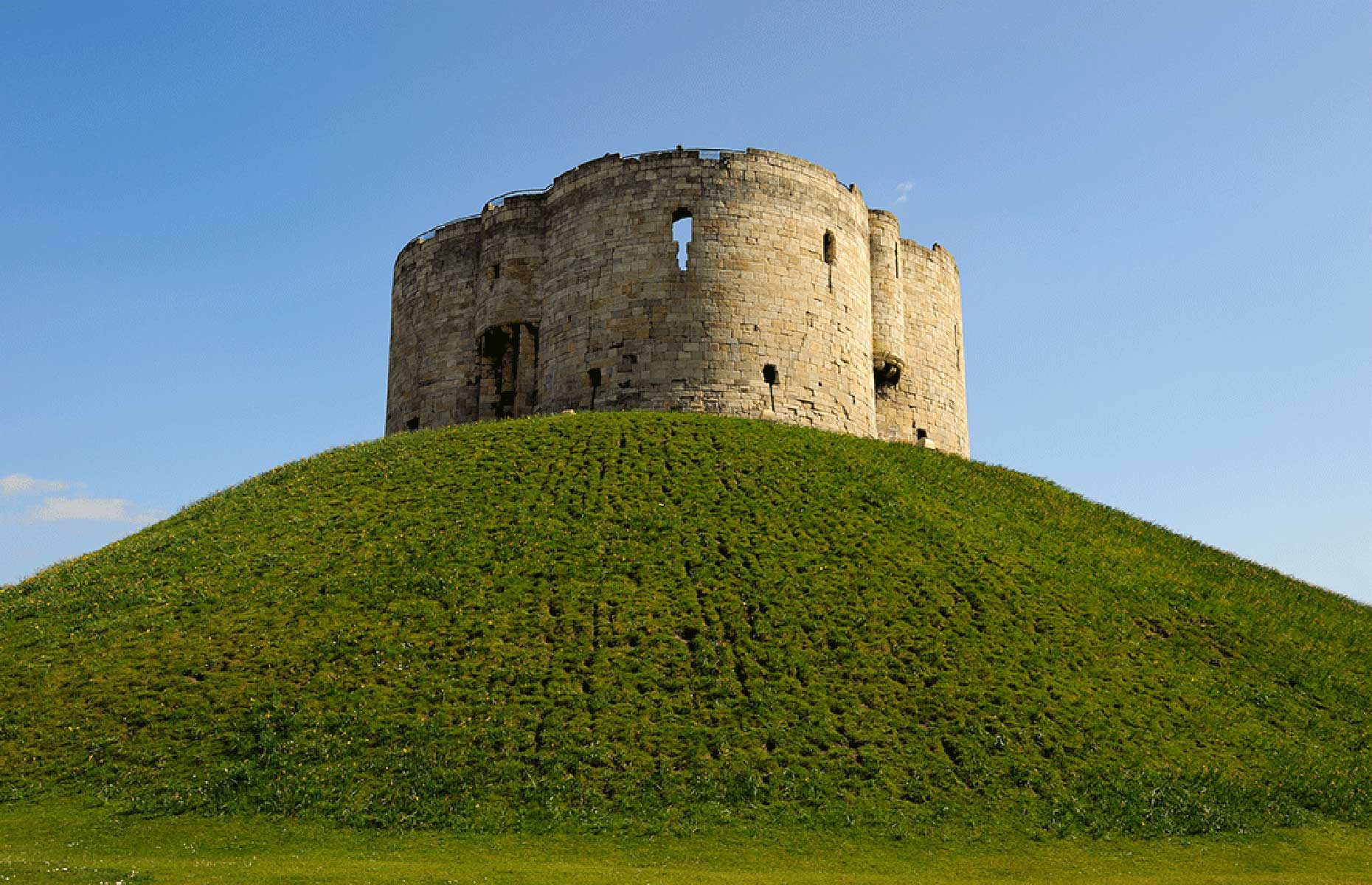 Image courtesy of English Heritage
Lead image: courtesy of English Heritage
Be the first to comment
Do you want to comment on this article? You need to be signed in for this feature