Indonesia's culture capital: 5 reasons to visit Yogyakarta
From watching a stunning sunrise over a vast temple complex to sampling royal cuisine and exploring historic labyrinthine palaces, here's why Yogyakarta should be on your must-visit list
Why go to Yogyakarta
The wide, broad roads of Yogyakarta City may often be thick with traffic but without the skyscrapers of business centres like Indonesian capital Jakarta, the sky opens up and there's a sense of space and ease. Malioboro Road, the main shopping thoroughfare which cuts through the city, teems with people from morning until way after dark but no one's rushing. Side streets are dedicated to different wares – wander down one road and shops are stuffed to the brim with shoes, another has open shopfronts overflowing with flowers.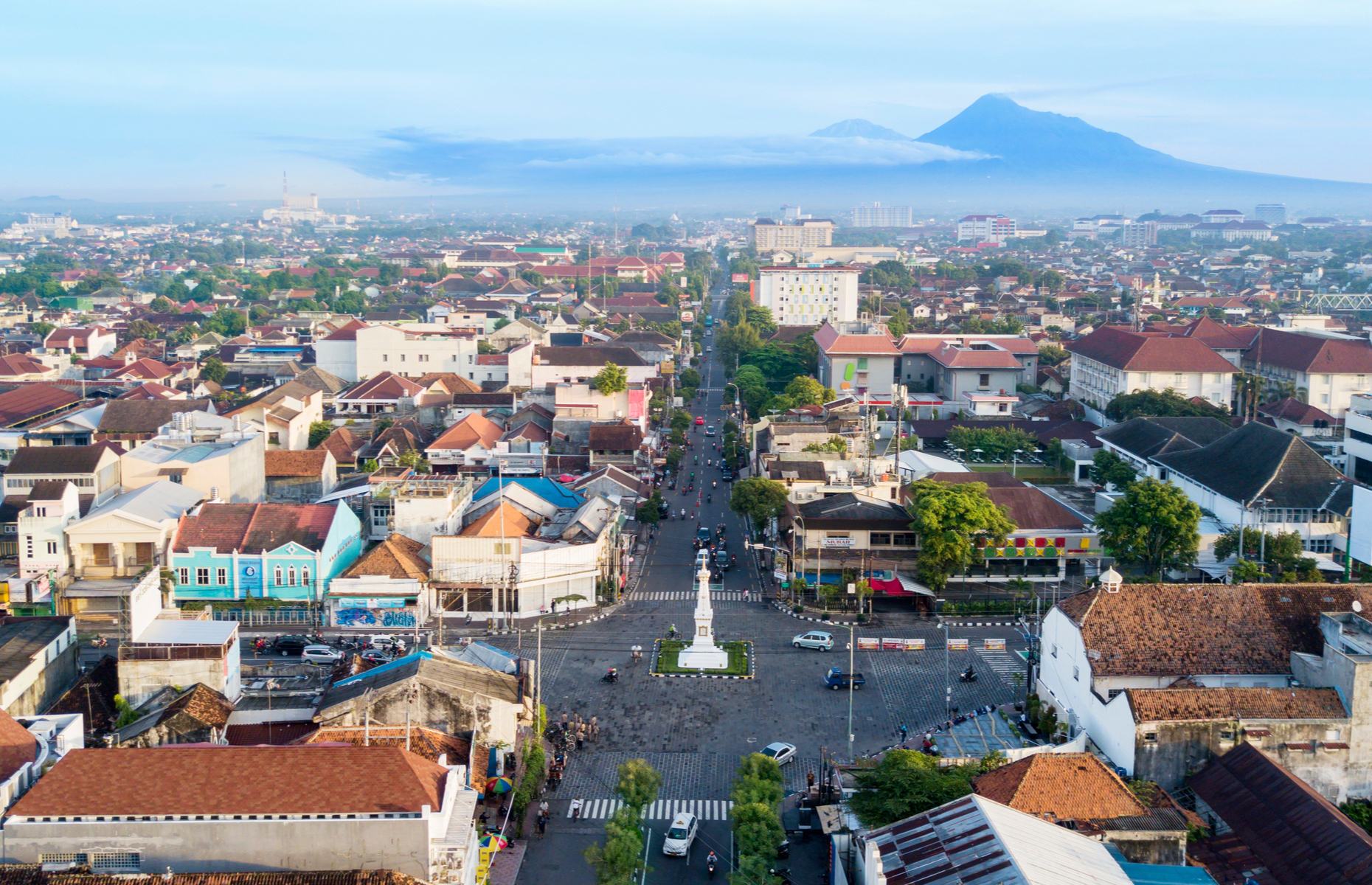 Creativa Images/Shutterstock
There's much to keep you busy here – think palaces, castle complexes and gorgeous hotels – but there's more to discover beyond the city limits. Yogyakarta City is part of the wider Yogyakarta region, which is located in the south of Indonesian island Java. It's comprised of four residencies (plus Yogyakarta City) and within an hour's drive from the city centre, you'll find stunning temples, a fascinating Brutalist-esque museum hidden in a forest and a lofty volcano.
Here are some of the best things to do in Yogyakarta that'll make you fall for this underrated region.
1. Discover Yogyakarta's royal connections
As the only Indonesian region still to be ruled by a monarchy, it would be remiss not to seek out Yogyakarta's royal spots. Indonesia's first president granted the Sultanate permission to retain its power over Yogyakarta in the 1940s, in gratitude to the royal family's contribution in fighting the Dutch in Indonesia's War of Independence.
READ MORE: Explore Colombo: a weekend in Sri Lanka's capital
The obvious place to visit first is the Palace of Yogyakarta, also known as the kraton. The literal and metaphorical heart of the city, the kraton is the current sultan's place of residence. Built between 1755 and 1756, the palace is made up of gorgeous courtyards and intricately-decorated pavilions. While the sultan's quarters are off-limits and the palace is closed in the afternoon, visitors can explore some of the courtyards and small museums before the heat of the day.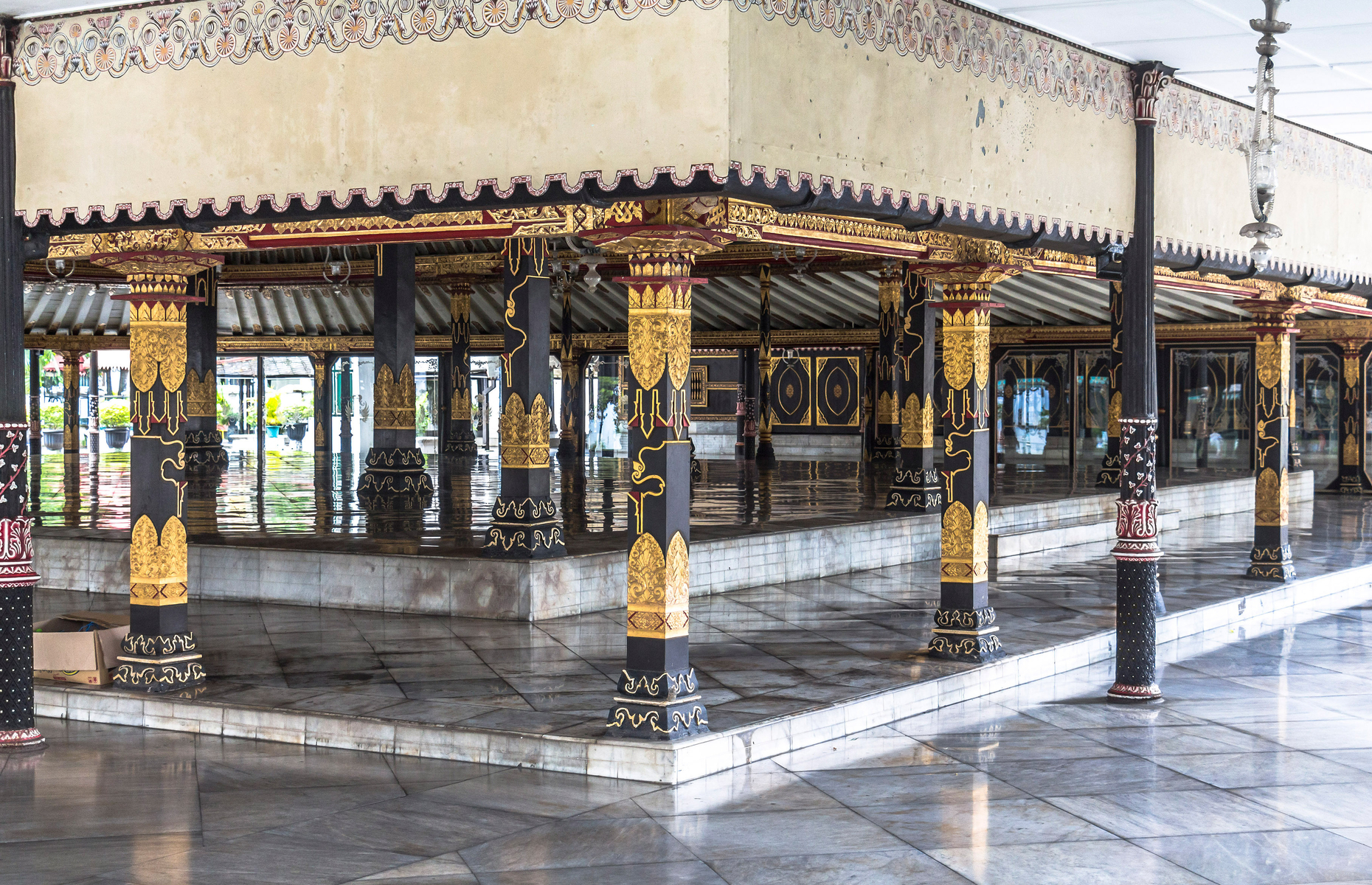 Robin Runck/Shutterstock
If you don't make it in time, fear not. Dotted around the city are several other of the king's residences which are also open to the public – well, why have one house when you can have five? A highlight is Pendopo Agung Kedaton Ambarrukmo, a 20-minute drive northeast of the main palace. Admire the open-sided pavilion at the entrance whose beams are painted with gold and flashes of red before checking out interesting displays inside. Find paintings of former sultans plus examples of traditional shadow puppets and weapons. Don't forget to wander around the peaceful gardens and bathing pool before you leave – the moat-like pool will leave you feeling rather disappointed about your tiny tub at home.

Photo by Daisy Meager
Alternatively, visit Taman Sari – a sprawling castle complex built between 1758 and 1765 as an escape for the sultan, and a short walk away from the palace. Now much of the vast site of bathing pools, rooms and tunnels are in poor condition but there are plenty of areas that have been restored for visitors. Follow the labyrinthine passageways to find an underground mosque – a popular selfie spot for tourists. Plus, part of the fun of reaching the complex is navigating the narrow lanes lined with houses where a 2,000-strong community surround the castle.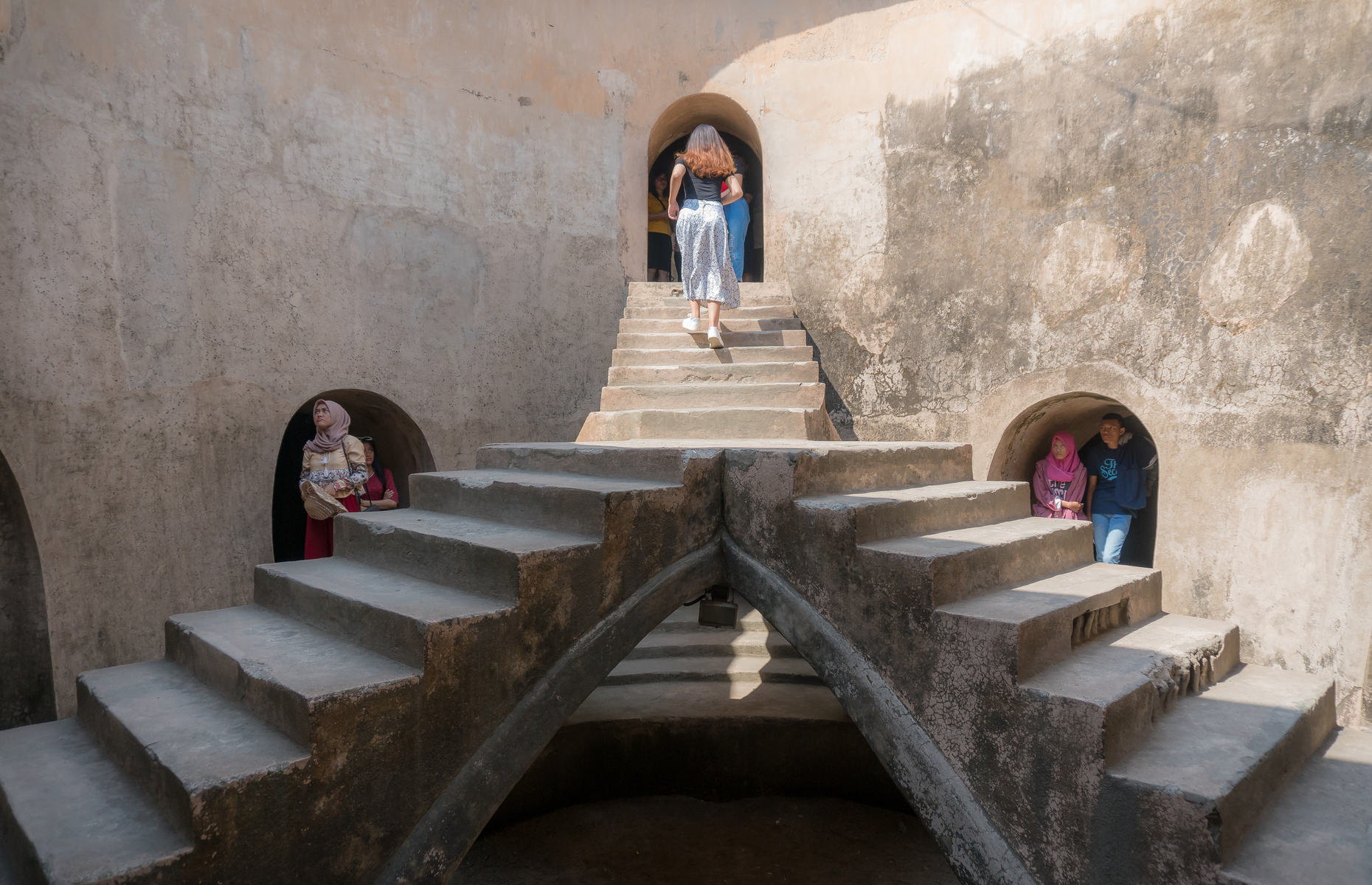 Anom Harya/Shutterstock
2. Eat your way around the city
Once you've worked up an appetite being out and about, the food scene in Yogyakarta City does not disappoint. From its restaurants to street-side eats, you'll want to try a bit of everything.
Stick with the regal theme and head to Balé Raos which aims to preserve the culinary culture of the palace and serves traditional royal dishes that would have been enjoyed by the kings of Yogyakarta. The speciality kraton dishes are quite French in influence – make like Sri Sultan Hamengku Buwono IX (1940-1988) and try the exquisite duck breast served with a sweet compote or order braised pigeon in soya sauce, a favourite of Sri Sultan Hamengku Buwono VII (1839-1921).
For outstanding food in a cosy setting, KESUMA Restaurant is a must-visit. Chef and owner Ibu Lilies welcomes guests with a warmth that instantly makes you feel at home and cooks utterly comforting traditional Javanese dishes. The short list of curries is the standout part of the menu. There's chicken simmered in coconut milk, infused with cinnamon, cardamom and cloves, and chicken roasted with ginger, chilli, cashews and pineapple. But if you're visiting on Friday or Saturday, order the rendang. Available those two nights of the week only, the stew is warming and rich, with fall-apart, tender beef.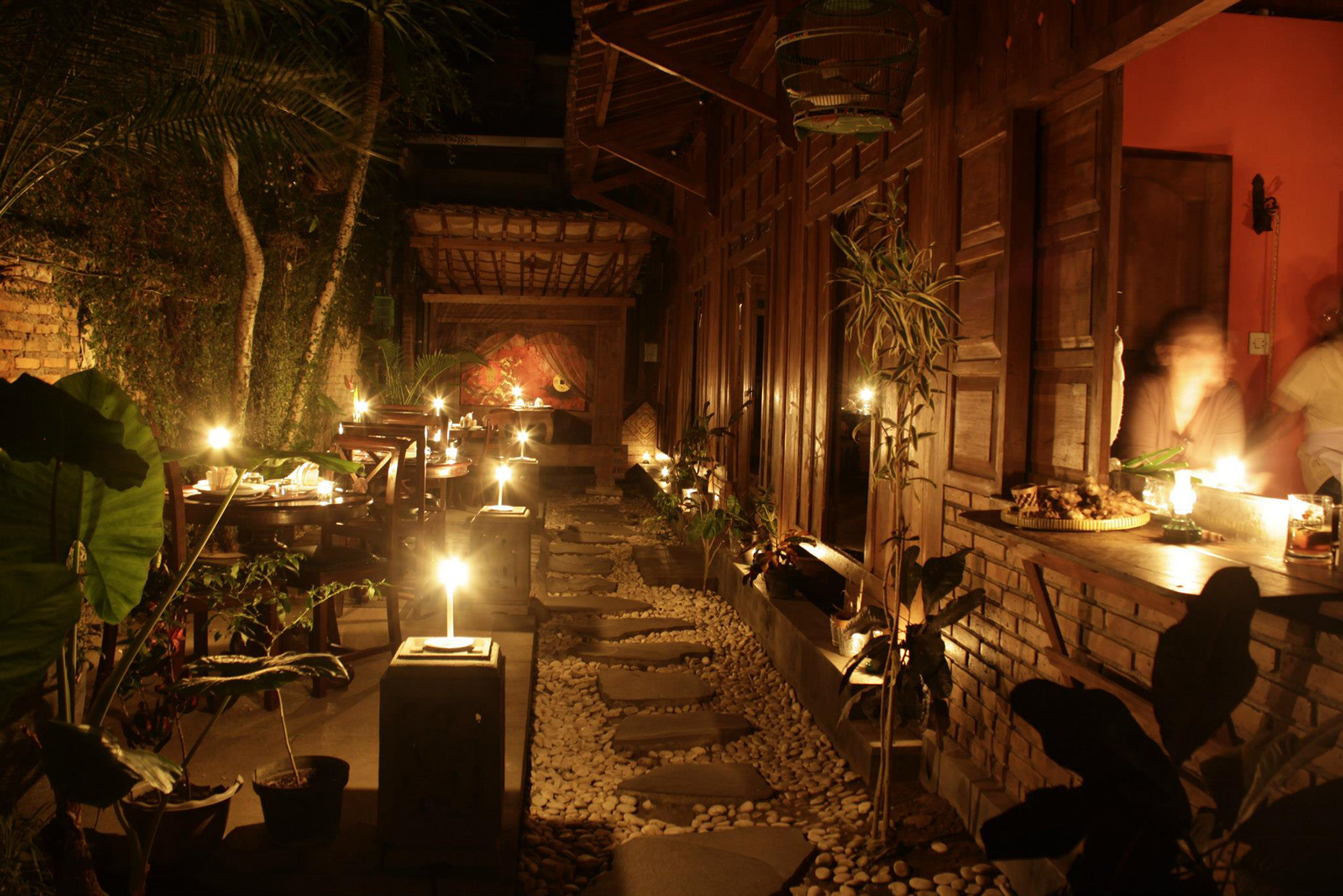 Kesumarestaurant/Facebook
In need of a late-night pick-me-up? Check out the street food scene on main shopping street Malioboro. You'll find it buzzing at almost all hours of the day and night, so of course there are plenty of snack and drink stalls to keep people satisfied.
Get the proper Yogyakarta experience on the corner of Mangkubuni (a main road which leads into Malioboro) and Wongsodirjan. Come nightfall, a covered stall on one side of the road serves snacks on a stick and the city's unique drink – kopi joss, or charcoal coffee. A poker-hot lump of charcoal is dropped into a tall glass of coffee to hiss and sizzle, before drinking. It's sure to keep you up all night – just make sure to order it with sugar, to take off the wincingly bitter edge. Pull up a bench by the stall or cross the road and join groups of friends hanging out on the rug-lined pavement.
Photo by Daisy Meager
3. Catch sunrise at Borobudur
Something special happens when dawn breaks and the green fields, distant treetops and bell-shaped stupa of Borobudur are washed with a pinky-orange glow. It's silent. No matter how many people have climbed to the top of the pyramid-like temple complex to catch the sun rising, you can hear only as much as your own breath.
In short, a 3am wake-up call to reach the UNESCO-listed site (it's around an hour's drive from Yogyakarta City) is absolutely worth it.
Photo by Daisy Meager
Built in the 8th and 9th centuries, Borobudur is the world's largest Buddhist temple and an early start also means there's plenty of time to explore once the sun's up. From a square base, terraces rise up on all four sides to the peak which is ringed with the stupa – the mound-like structures and commemorative Buddhist monuments.
Make time to walk around the terraces and look at the decorative stone panels which depict Buddhist stories. The site is so sprawling that it's easy to shake off any crowds and find your own peaceful moment in this majestic place.
READ MORE: The best weekend trips from Rio de Janeiro
4. Stay in the lap of 5-star luxury
Yogyakarta City is home to some beautiful hotels so if you want to splash out on somewhere special (at a great price), this is the place. A favourite is The Phoenix Hotel Yogyakarta – a stunning retreat in the bustling city centre.
READ MORE: Infinity and beyond: the world's best hotel pools
The 5-star property with colonial architecture has a spa, restaurant, gorgeous rooms and the jewel in its crown – a lush outdoor pool, flanked by loungers and plants. Make sure you don't miss breakfast either. Guests are spoiled for choice with a mix of Indonesian and Western dishes on offer, several of which are freshly prepared to order. You can't be blamed for going back for seconds (alright, thirds). Rooms start at £50 a night.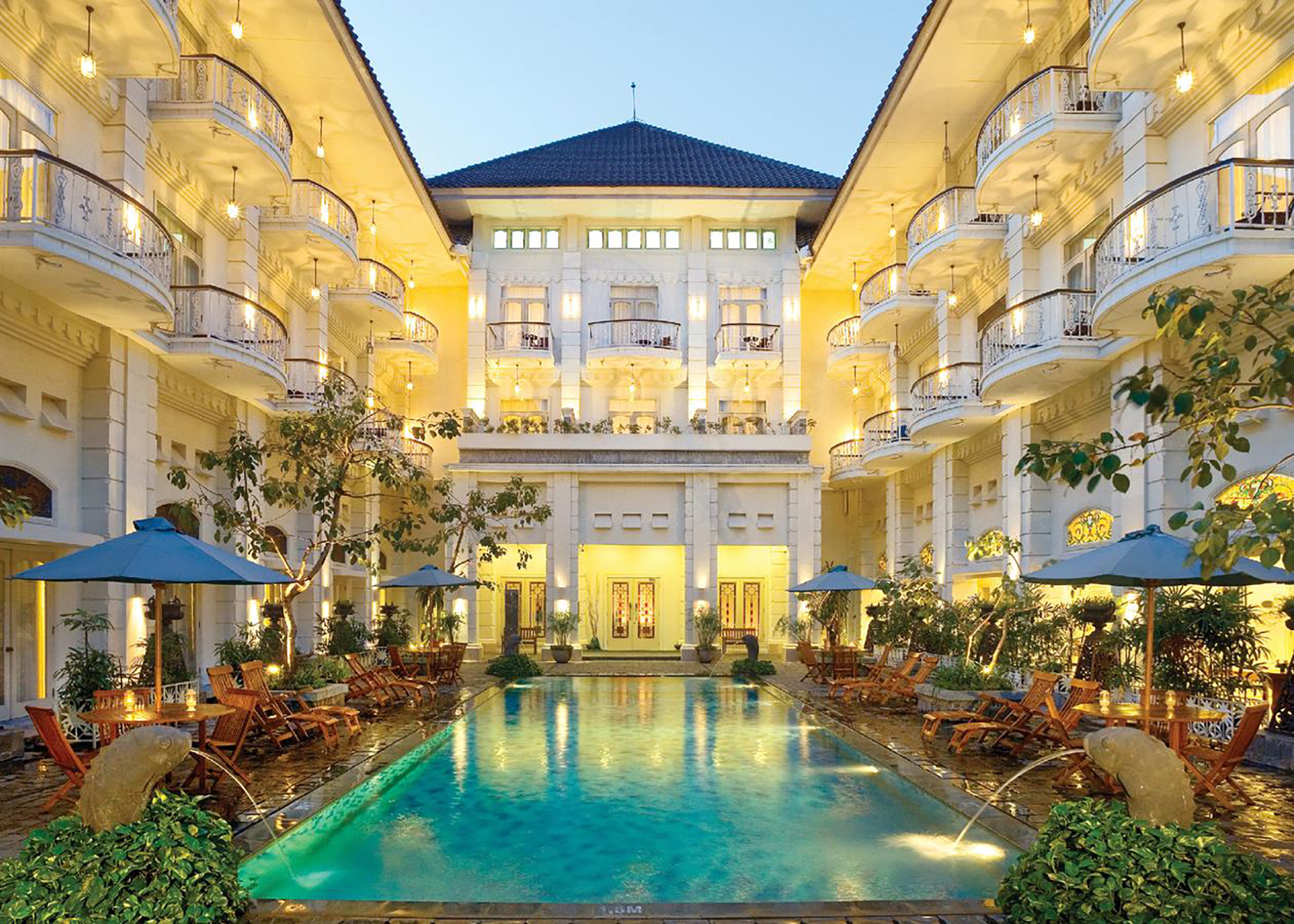 The Phoenix Hotel Yogyakarta/booking.com
5. Soak up Javanese history in a surprising location
If you go to the forest in north Yogyakarta, you're sure for a big surprise. Nestled among the trees is the Ullen Sentalu Museum, an ultra-modern Brutalist-esque building which looks like it houses a modern art gallery. However, behind the contemporary facade is a more traditional house structure which hosts exhibitions on Javanese history and arts.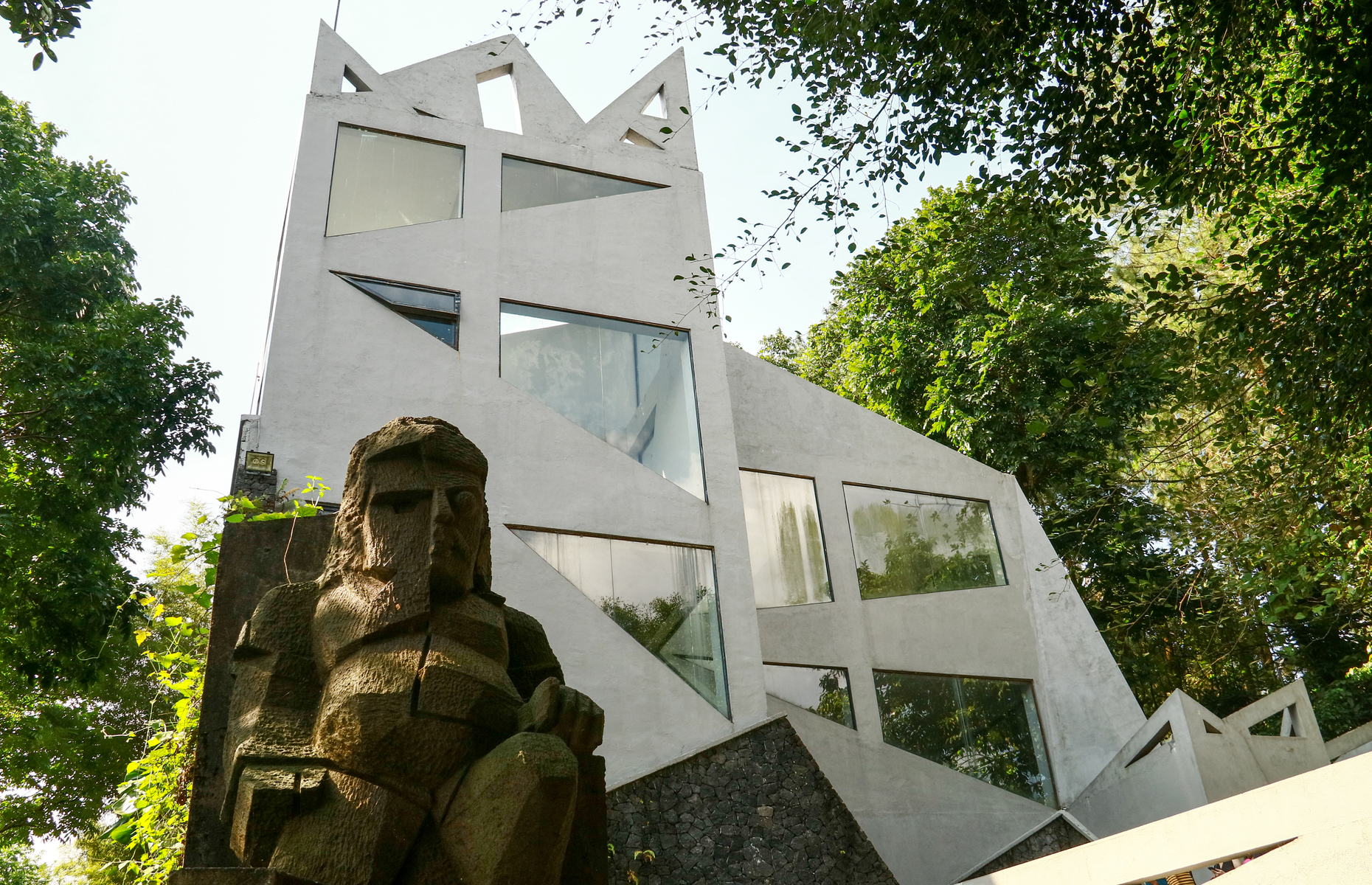 Harismoyo/Shutterstock
Follow underground passages which are lined with historic photos of Javanese dignitaries, read sweet poems written for a princess and admire fine clothes with examples of batik, a traditional method of dyeing fabric. You'll leave with a deeper understanding of the rich tapestry of the island's culture (and a serious case of interiors-envy).
How to get to and around Yogyakarta
There are currently no international flights into Yogyakarta Airport but domestic airlines, such as Garuda Indonesia, leave several times a day from Jakarta.
To reach places further away from the city, it's best to hire a driver but for travelling within the centre, go on foot or flag a becak, a three-wheeled rickshaw (just make sure you agree a price before setting off).
For more information, visit the Ministry of Tourism and Creative Economy website.
Lead image: Valery Bocman/Shutterstock
Map
Be the first to comment
Do you want to comment on this article? You need to be signed in for this feature