Explore Colombo: a weekend in Sri Lanka's capital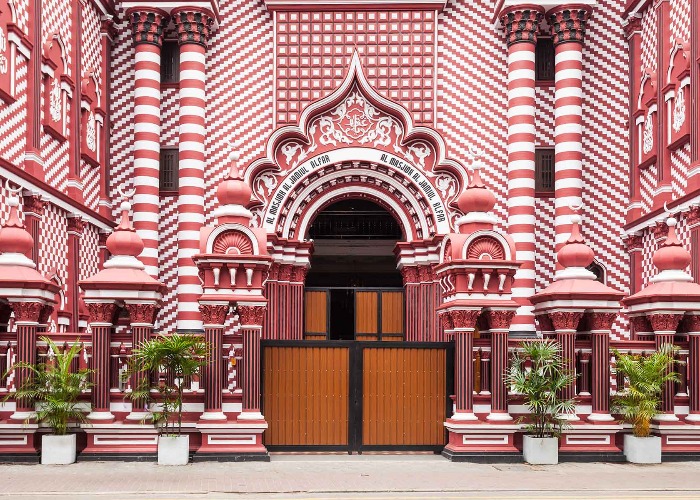 Tuk-tuk taxi rides, crab suppers and temples await in Sri Lanka's chaotic yet cool seafront capital.
Colombo might not be the world's prettiest city, but the capital of the teardrop-shaped island of Sri Lanka, less than 26 miles off the coast of India, is one of the most fun and life-affirming urban adventures you're likely to have.
You can blast around the streets in a tuk-tuk, the perfumes of pepper and turmeric cling to your clothes, stuff yourself to bursting-point with crab and spend time with Colomboians on Galle Face Green taking selfies as the sun sets.
eFesenko/Shutterstock
The city is likely to get glossier in the coming years, with once abandoned buildings on the oceanfront currently being developed into malls and hotels. But one thing is certain not to change: Colombo's residents are gracious and kind, often stopping for an impromptu chat or to help with directions – even when you know where you're going.
READ MORE: Explore Rio de Janeiro with our full guide
Whether you're heading up to tea country in Kandy or to the beaches of the south coast, the chances are you'll pass through this warm yet breezy city, so it's worth setting aside a night or two to take it all in. Here's how to make the most of your time.
Day 1
Check into: the Shangri-La Hotel Colombo. Overlooking Galle Face Green, this hotel in the heart of the city is seriously plush: think rain showers, extra-thick carpet and enormous beds. Rooms at the front have ocean views and if you book a suite you'll get access to the exclusive Horizon Club Lounge on the 32nd floor with a balcony that offers magnificent views over the Laccadive Sea.
READ MORE: The world's top 100 hotels
Get your bearings and hop in a tuk-tuk: While Uber is a thing here, there's nothing like jumping in a tuk-tuk to help you really get under the skin of the city. These nippy three-wheelers with two-stroke engines are guaranteed to weave you in and out of the traffic as Colombo (and what may feel like your life too) flashes before your eyes. They're quick and cheap but be warned, the meters are often "out of order" and if it costs more than £6.50 (1,500LKR) to get from one side of town to the other, then you've been seen off.
A great first stop is Pettah market, where you can snack on mango seasoned with chilli as you dodge the diesel from Leyland trucks. The strikingly striped Jami Ul-Alfar Mosque (known as the Red Mosque) is a five-minute walk away from the market.
eFesenko/Shutterstock
Grab a drink at: the Dutch Hospital. This 400-year old Dutch-colonial building is now packed with shops, bars and restaurants. It still has original features including teak window shutters and metal hinges and is an atmospheric place for a sundowner. It's good for shopping too and if you've cash to spare, Colombo Jewellery Stores has a fabulous selection of Ceylon sapphires at half the price of the UK.
Feast on seafood at: Ministry of Crab. You certainly have to work for your supper at this seafood restaurant owned by Kumar Sangakkara and Mahela Jayawardene, two of the greatest Sri Lankan cricketers ever. Pick your crab – they range from a half portion to a "crabzilla" (although a jumbo between two hungry and enthusiastic seafood fans is plenty) – then select your sauce. You hoick out the crab meat at your table, so wear the "Keep calm and crab on" bib provided and don't be tempted to wear your best new outfit.
Day 2
Have breakfast at: Sapphyr Lounge. Shangri-La's all-day dining restaurant will re-open in 2020 but until then the hotel's magnificent breakfast offering on the ground floor is worth getting out of your king-sized bed for. Don't miss the traditional hoppers. Made with rice and eggs, these bowl-shaped pancakes are served with spicy condiments such as katta sambol, seeni sambol or lunumiris.
Soothe your soul: at Gangaramaya Temple. You could spend hours at this Buddhist temple near Beira Lake. Even if you're not in touch with your spiritual side you're sure to be moved by the impressive mix of Indian, Chinese and Sri Lankan architecture. Don't miss circling the Bodhi tree seven times and making an offering of water.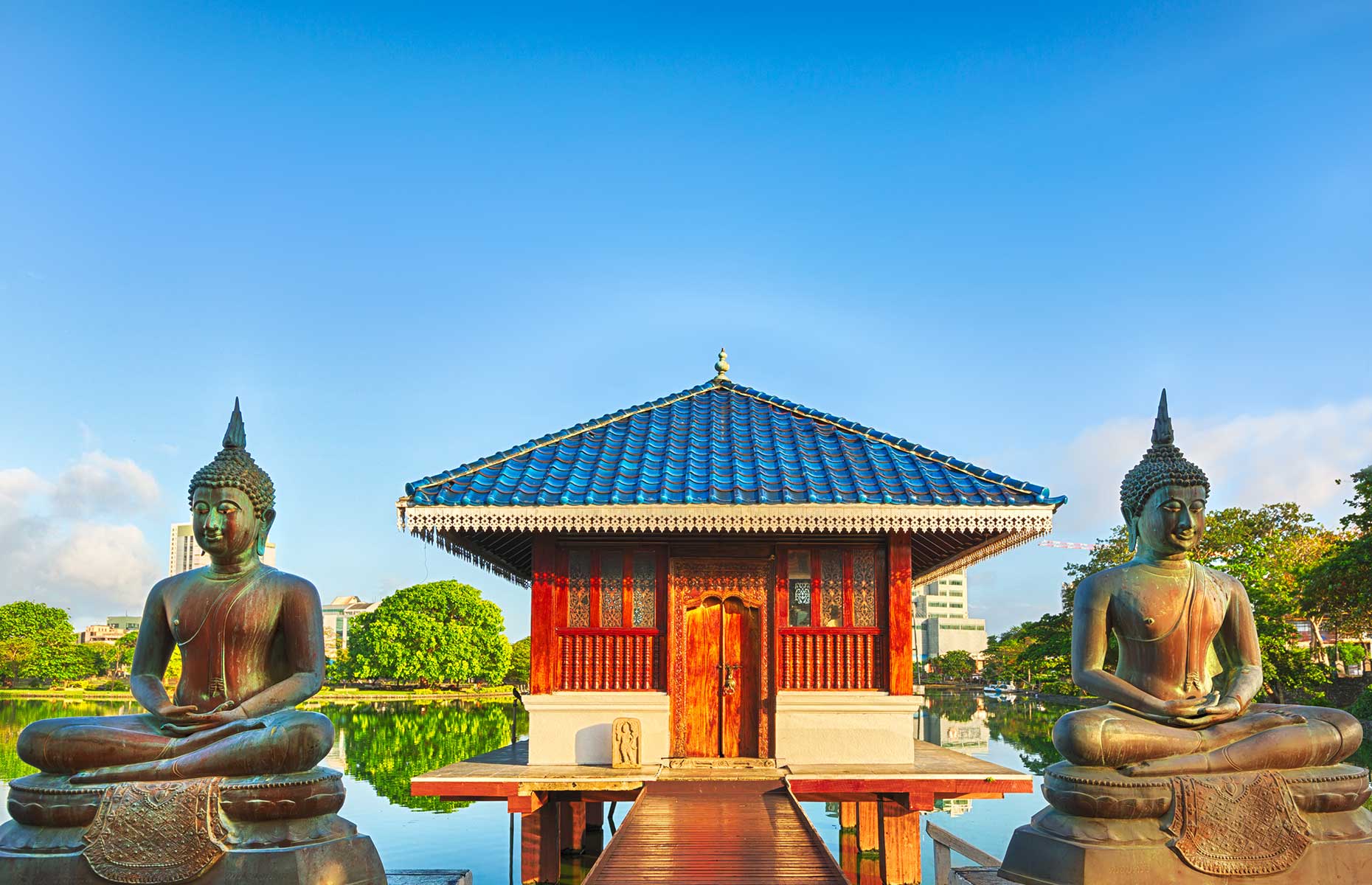 Khoroshunova Olga/Shutterstock
Lunch at: Upali's by Nawaloka for proper home-style Sri Lankan fare. Feast on jackfruit curry and lagoon prawns with spices and onions. Mains from £1.80.
Visit: the National Museum of Colombo. Just a short walk away from Upali's in Vihara Mahadevi Park this is the place to find out more about Sri Lankan history from prehistoric times to today. Highlights of this massive museum include the huge Buddha, the last king of Sri Lanka's throne dripping with jewels and gold, and stunning Victorian watercolour paintings.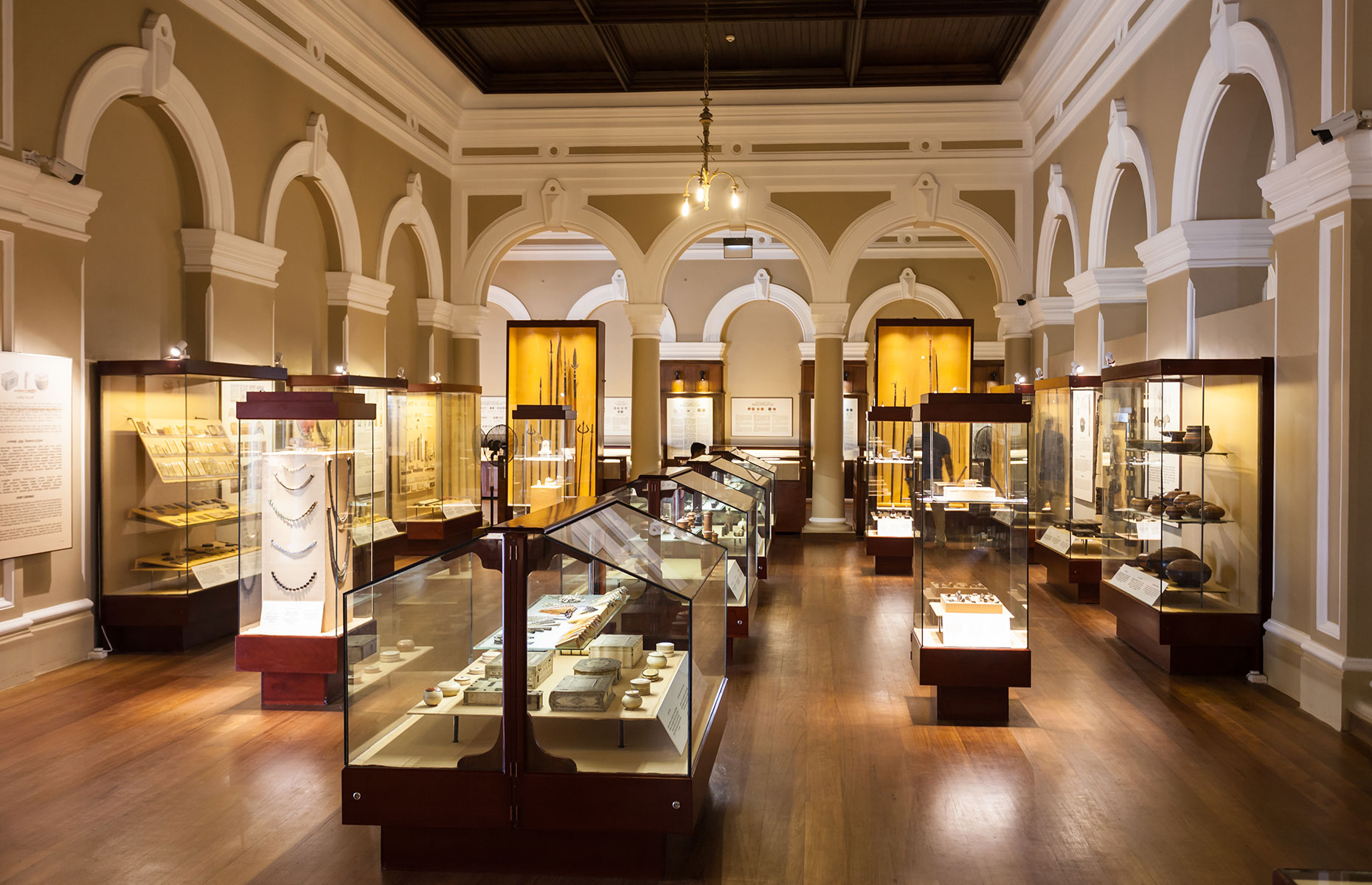 Saiko3p/Shutterstock
Eat dinner at: Kaema Sutra at the Shangri-La Hotel. You might want to tuck into Sri Lankan tapas such as roti stuffed with egg and mutton, but save yourself for the crab cooked in a coconut sauce or the crab meat and roti mix.
Day 3
Tour: the city on foot with Colombo City Walks who can guide you around the Fort neighbourhood and uncover some of its secrets. Once out of bounds during the civil war this area is gradually springing back to life, with many colonial buildings being restored.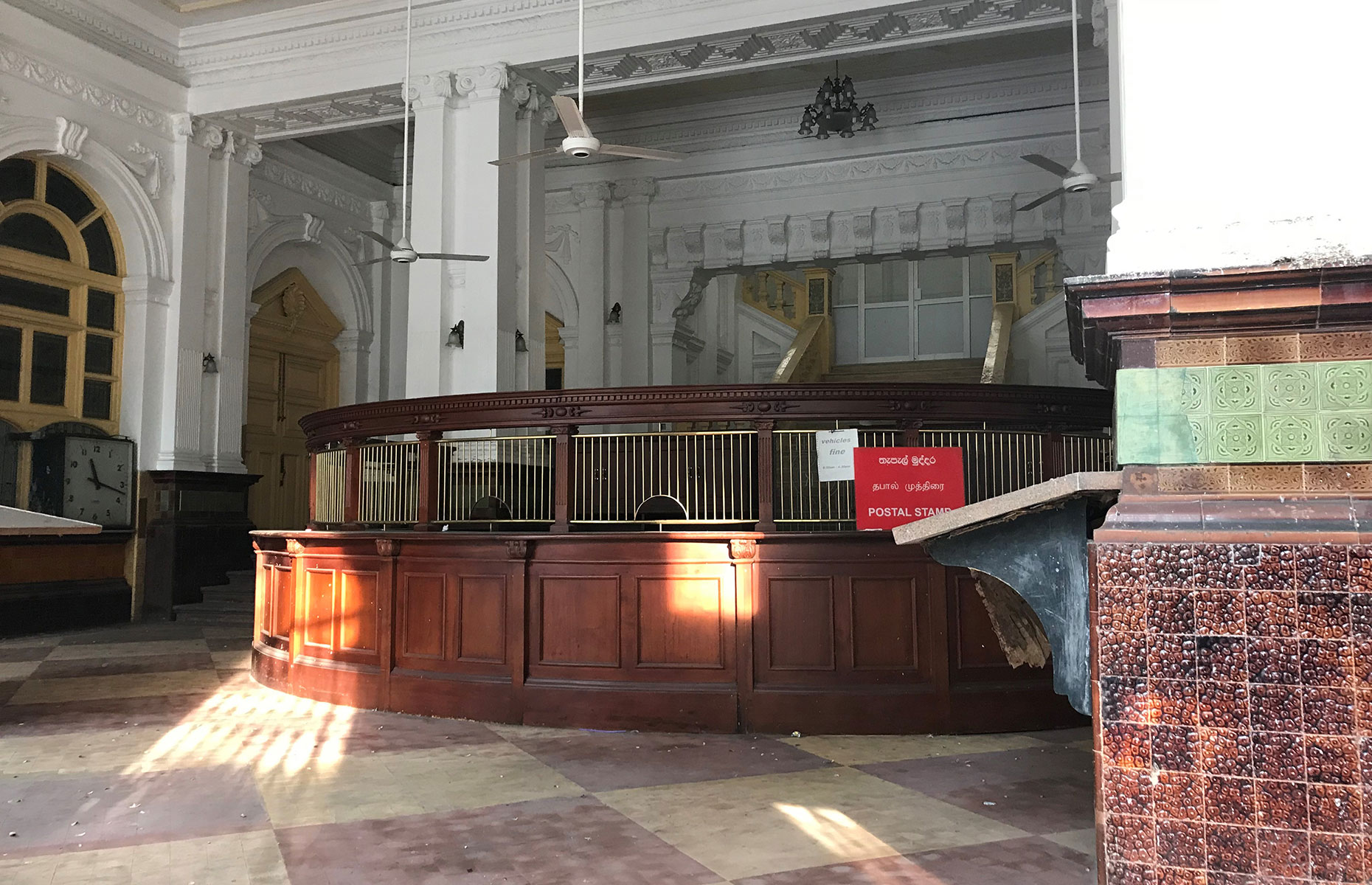 Laura Jackson
Our guide, Shenelle Miles, showed us around the red-bricked department store of Cargills on the two-hour tour, diving in and out of buildings to see sights such as the longest chandelier in Asia and the original, huge crest of the Hong Kong Shanghai Banking Corporation (HSBC). You can also peek inside some abandoned buildings, previously used as army barracks, such as the old Post Office, pictured above.
READ MORE: What to see and do in Marrakech
Shop and lunch at: Barefoot Gallery & Café. Arranged over two floors, you can pick up outstanding quality local crafts, including linens, wood carvings and clothes. At the back of the shop is a courtyard café where on Sundays a jazz band adds to the relaxed and chatty atmosphere. Enjoy the music with a glass of wine and one of Barefoot's excellent quiches – while they change daily, you'll want to snap up the broccoli and crab meat if it's on the menu.
Take an evening stroll: on Galle Face Green. Originally built to race horses in 1859 this 12-acre park facing the Laccadive Sea is where Colombo's residents gather every evening.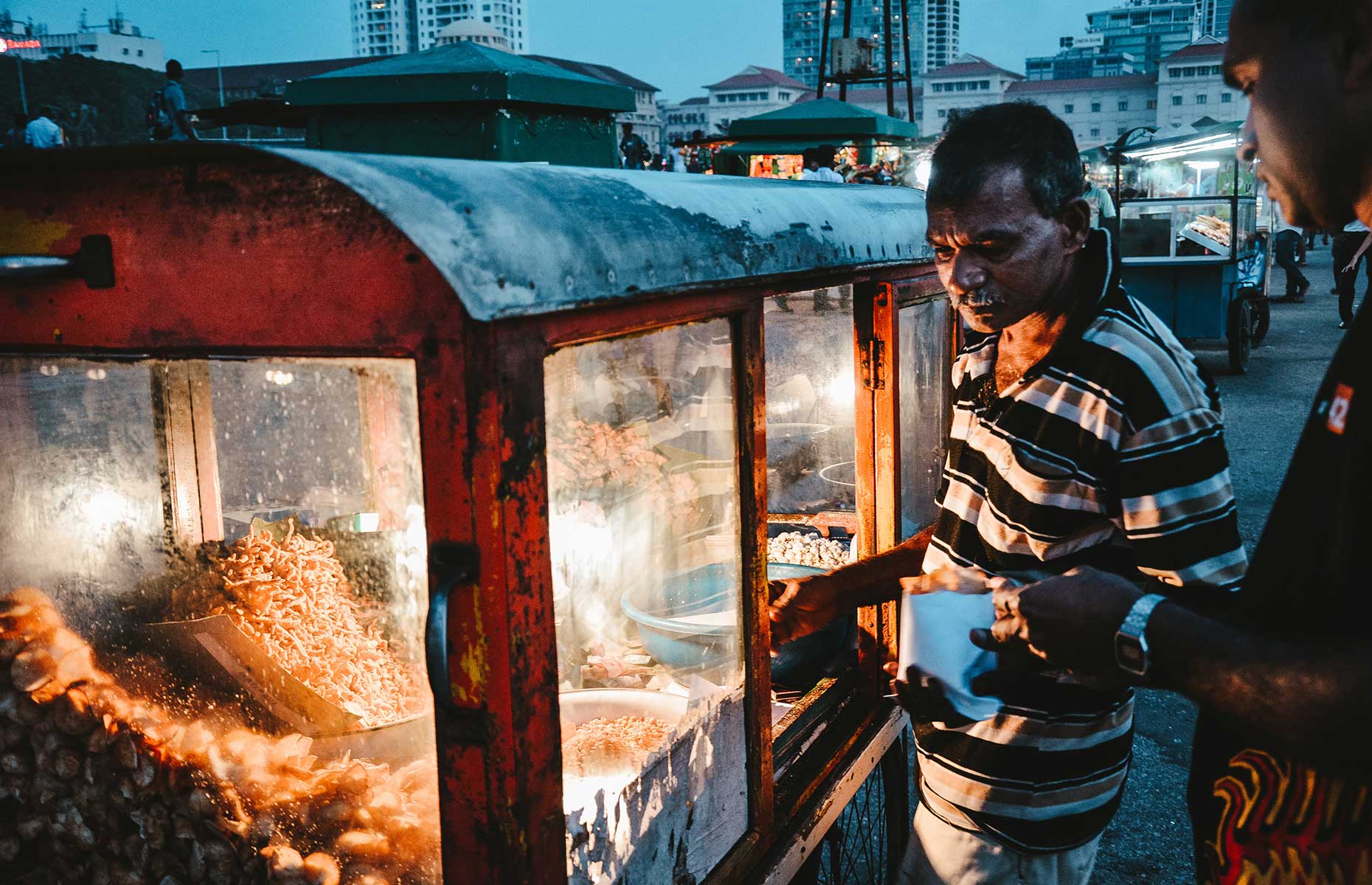 Adli Wahid/Unsplash
The promenade is crammed with street food trucks, snake charmers and people taking selfies in the gorgeous sunset of Sri Lanka's western coast from the pier.
Getting there
Emirates flies from London Heathrow to Colombo (via Dubai) daily with fares from £539 per person return.
British nationals arriving in Sri Lanka before 31 January 2020 and staying up to 30 days are exempt from paying visa fees, but do need to apply for an Electronic Travel Authorization (ETA) via the Sri Lankan government's website.
Main image: saiko3p/Shutterstock
Be the first to comment
Do you want to comment on this article? You need to be signed in for this feature