Explore Rio de Janeiro: what to see & do, where to stay and what to eat
Everyone in Brazil knows Rio de Janeiro as Cidade Maravilhosa (Marvellous City) and with good reason. Squeezed in the unlikeliest of locations between the Atlantic Ocean, the Guanabara Bay and the towering peaks of Tijuca National Park, it's easy to fall in love with Rio from the very first glance. The fiercely proud cariocas – Rio locals – will tell you this is the greatest city in the world and it's hard to disagree when you're lounging on Copacabana with a caipirinha in hand or watching the sun set over the city from the Sugarloaf Mountain.
A short guide to Rio neighbourhoods
Copacabana
One of the most famous beaches in the world, Copacabana is a legendary destination and rightly so. You can easily spend a few leisurely days here, where the fine golden sand meets the unruly Atlantic Ocean waves, and just enjoy the warmth of the sun on your skin and people watch. The famous wave-patterned promenade lining the beach is home to countless shacks and stalls selling cheap caipirinhas and coconut water. The area itself is filled with hotels for almost every budget and the dining options are aplenty.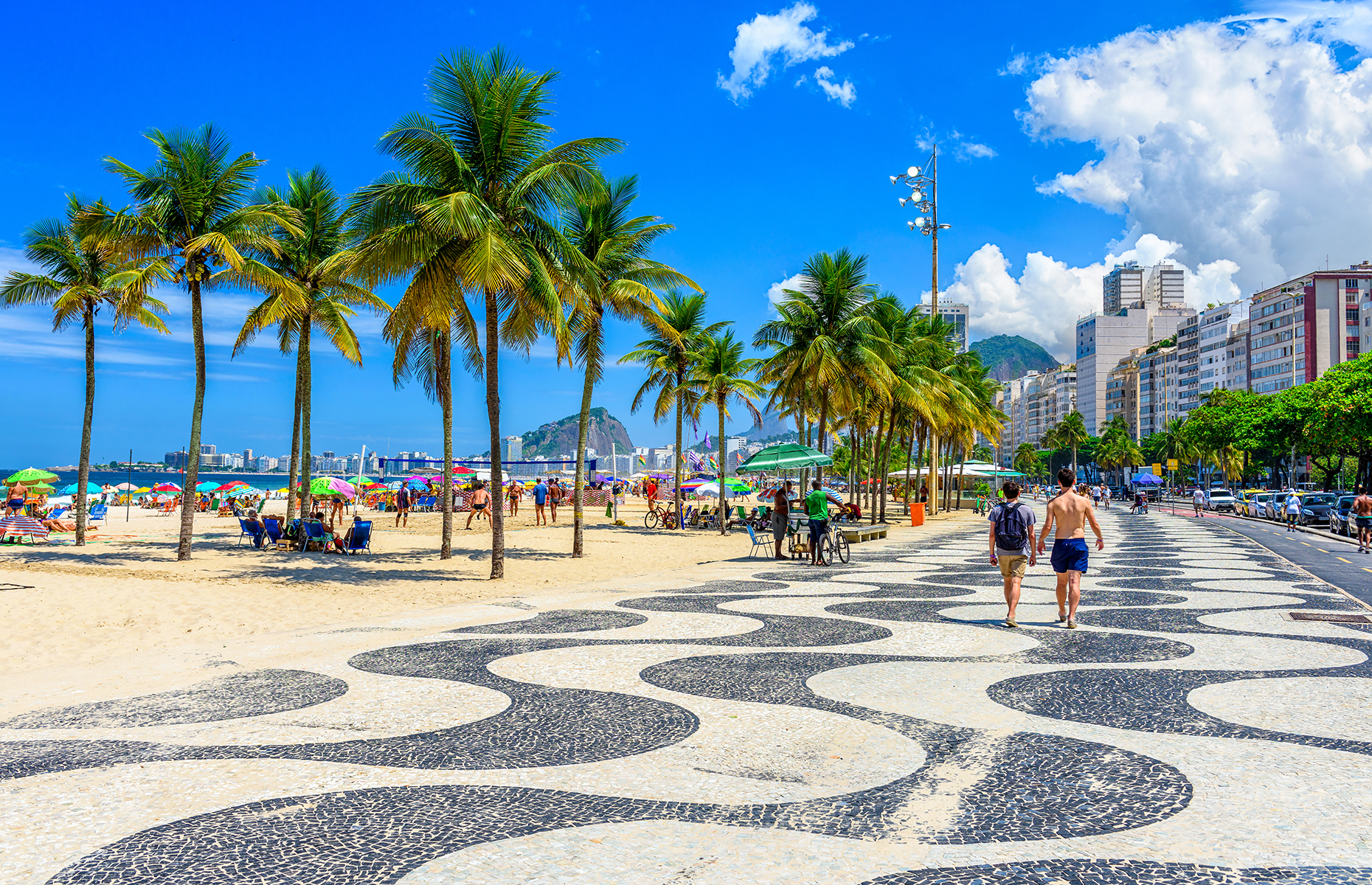 Catarina Belova/Shutterstock
Ipanema & Leme
A slightly more upscale yet quieter version of Copacabana, Ipanema oozes sophistication. At dawn you'll see plenty of runners making the most of the cooler morning temperatures while during the day the crowd at the beach is very much family orientated and it's a lot quieter than Copacabana. In the evening, the sleepy neighbourhood streets, squeezed in between the lagoon and the ocean, come alive with restaurant tables spilling out on the pavement and merry diners floating from place to place. With a much smaller hotel offering than Copacabana, Ipanema is also less touristy.
Santa Teresa & Lapa
Exciting and extremely fun areas of Rio to explore, the neighbouring Santa Teresa and Lapa are filled with joyous holes-in-the-wall, super restaurants and some of the best nightlife in all of the city. Hilltop Santa Teresa feels like a sleepy village during the day, yet as soon as the night falls, the shutters are rolled up or opened wide and the place comes alive with countless restaurants and bars. Downhill from Santa Teresa, Lapa moves to the tune of samba with some of the best dance bars in the city. Although both neighbourhoods are a little rough around the edges, this is an absolutely unmissable part of Rio. Buy a return ticket on the historic Santa Teresa Tram (Bondinho de Santa Teresa), board it next to the striking Rio Cathedral and enjoy a fun ride over the Lapa Arches, up the hill and then back down again.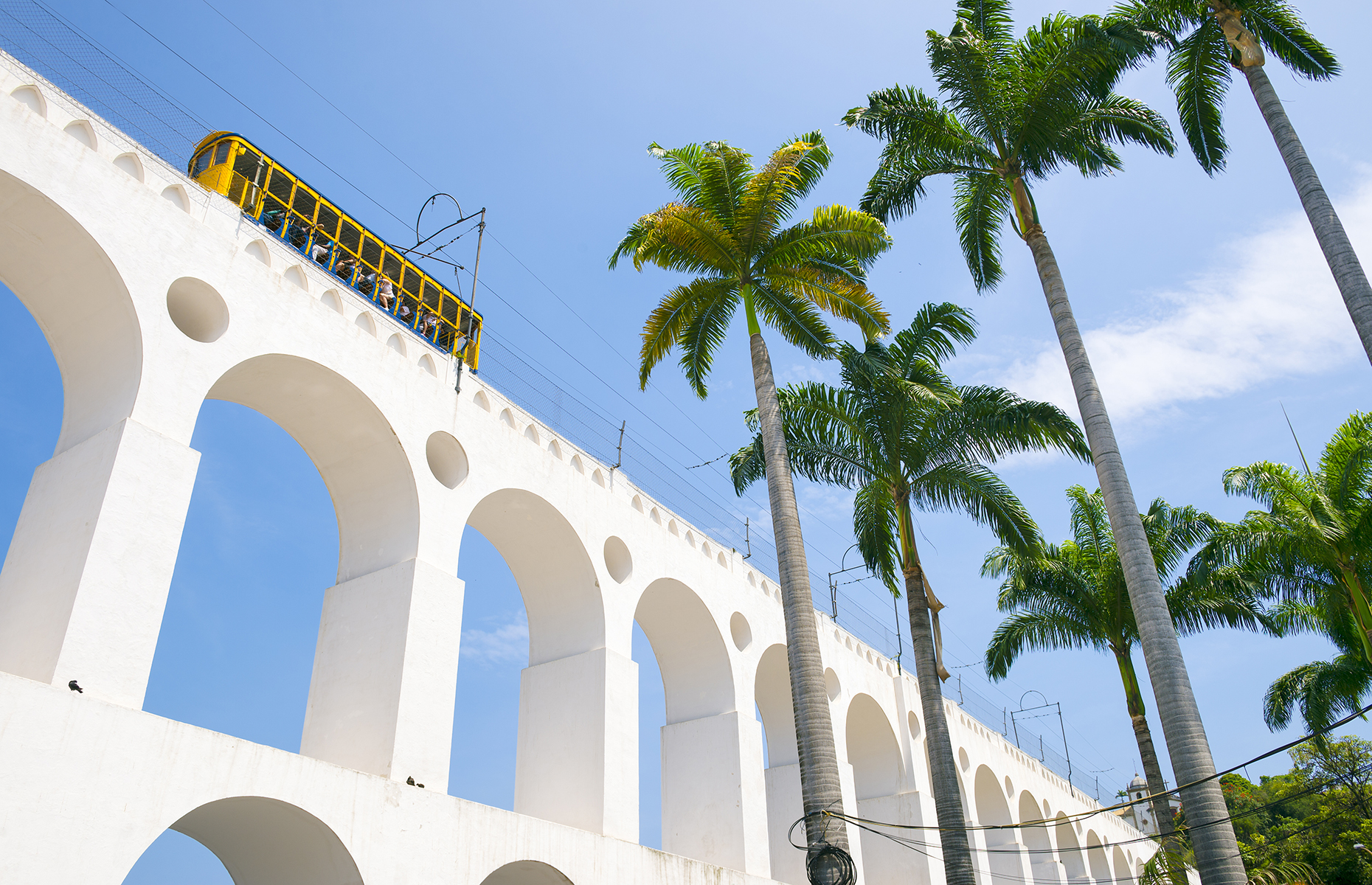 lazyllama/Shutterstock
Centro
A mixed bag of architecture styles and city planning, every century has left its mark on Centro. You'll find tree-lined avenues reminiscent of Paris, narrow cobbled streets that scream Barcelona's Barro Gotic and grand neo-baroque buildings that hark back to a time when Brazil was part of the Portuguese Empire. The bay-side promenade north of Centro, between the Rio Aquarium and the awe-inspiring Museu do Amanhã (Museum of Tomorrow), has also had a serious facelift with a new tram line and cool street art.
Top things to see in Rio de Janeiro
Christ the Redeemer
You don't have to be religious to appreciate and be moved by the imposing figure of Cristo Redentator. You'll get the first glimpse of his soapstone torso as you ascend the mountain on the Corcovado cog train, sending tingling shivers down your spine. The view from the top is simply breathtaking. The city unfolds right in front of your eyes, Sugarloaf straight ahead, golden sands of Ipanema and Copacabana to the right and Zona Norte stretching far to the left. It's hard to describe it as anything but magical.
Sugarloaf Mountain
One of Rio's most popular attractions, a ride up to top of the Sugarloaf Mountain is also one of the most fun things to do. Brilliant during the day, it's best to visit twice, if you can, to watch the sunset and Rio's twinkling lights coming to life at dusk. The cable car ride up the mountain only takes a couple of minutes and once you reach the top, Rio simply unfolds right in front of your feet. The glistening beaches, lush green mountains and densely built up neighbourhoods come together to create a unique scenery you won't ever forget. It's also quite good to do this on your first couple of days here as viewing the city from above will give you a better understanding of its unusual layout.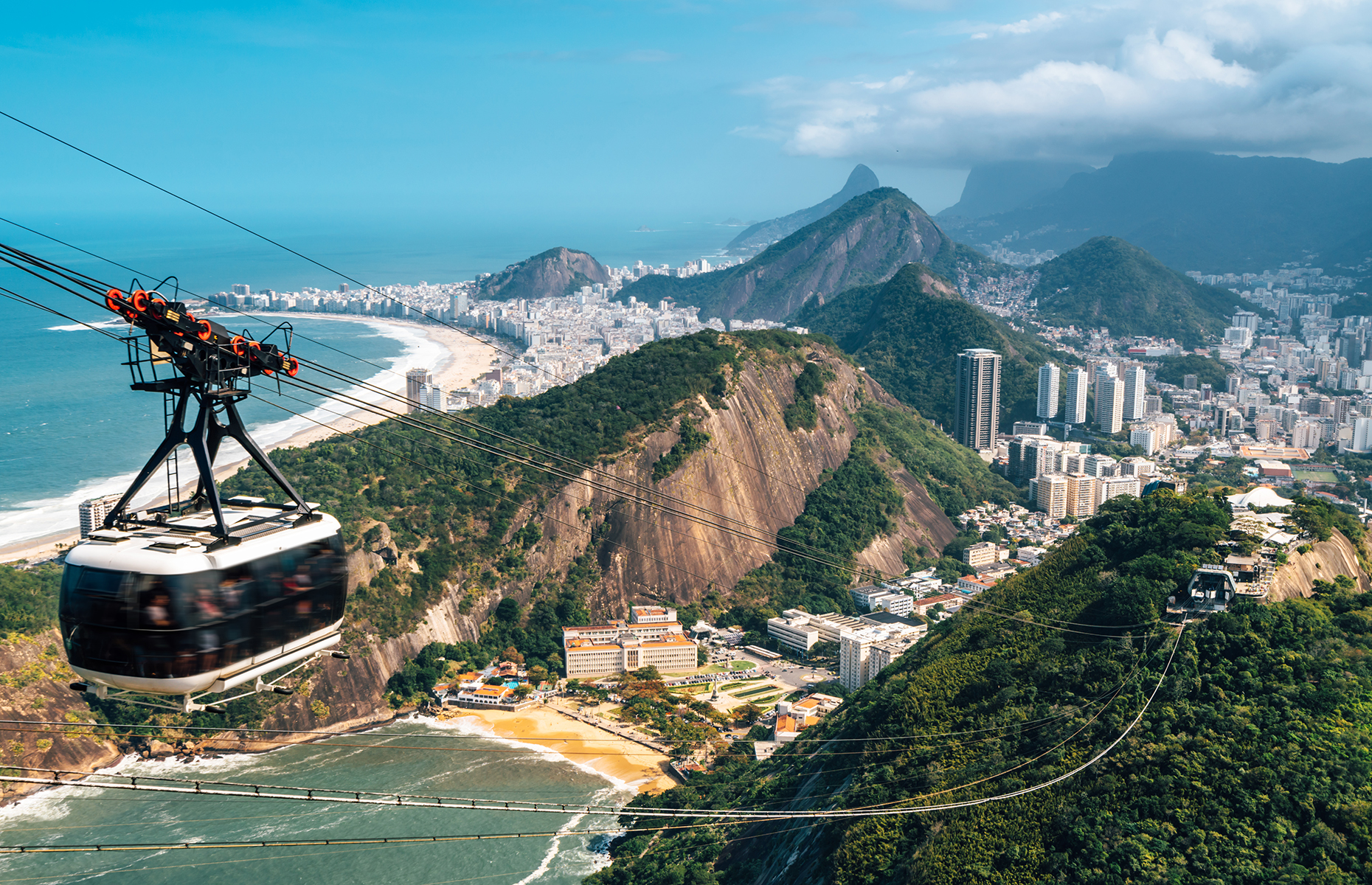 katjen/Shutterstock
Escadaria Selarón
A decade's work of Chilean-born artist Jorge Selarón, the colourful Selarón Steps are absolutely unmissable. Called a "tribute to the Brazilian people" by Selarón himself, the 250 steps are covered in over 2,000 tiles collected from over 60 countries around the world. One of the coolest urban pieces of art in the world, the steps are conveniently located for exploring the rest of Lapa, the Rio Cathedral and boarding the Santa Teresa Tram.
Jardim Botânico
Often left unmentioned among all the other big-hitter attractions in Rio, the Botanical Garden is definitely worth a visit. With tall imperial palms, giant Amazonian water lilies and a breathtaking orchid house with flowers the size of your palm, it's a pleasantly leafy and quiet escape in the bustling city. The sprawling garden features more than 8,000 plant species and is also home to a troop of adorable capuchin monkeys. The nearby Parque Lage makes for pleasant walks as well and the charming Plage Café has one of the best views of Christ the Redeemer in the city.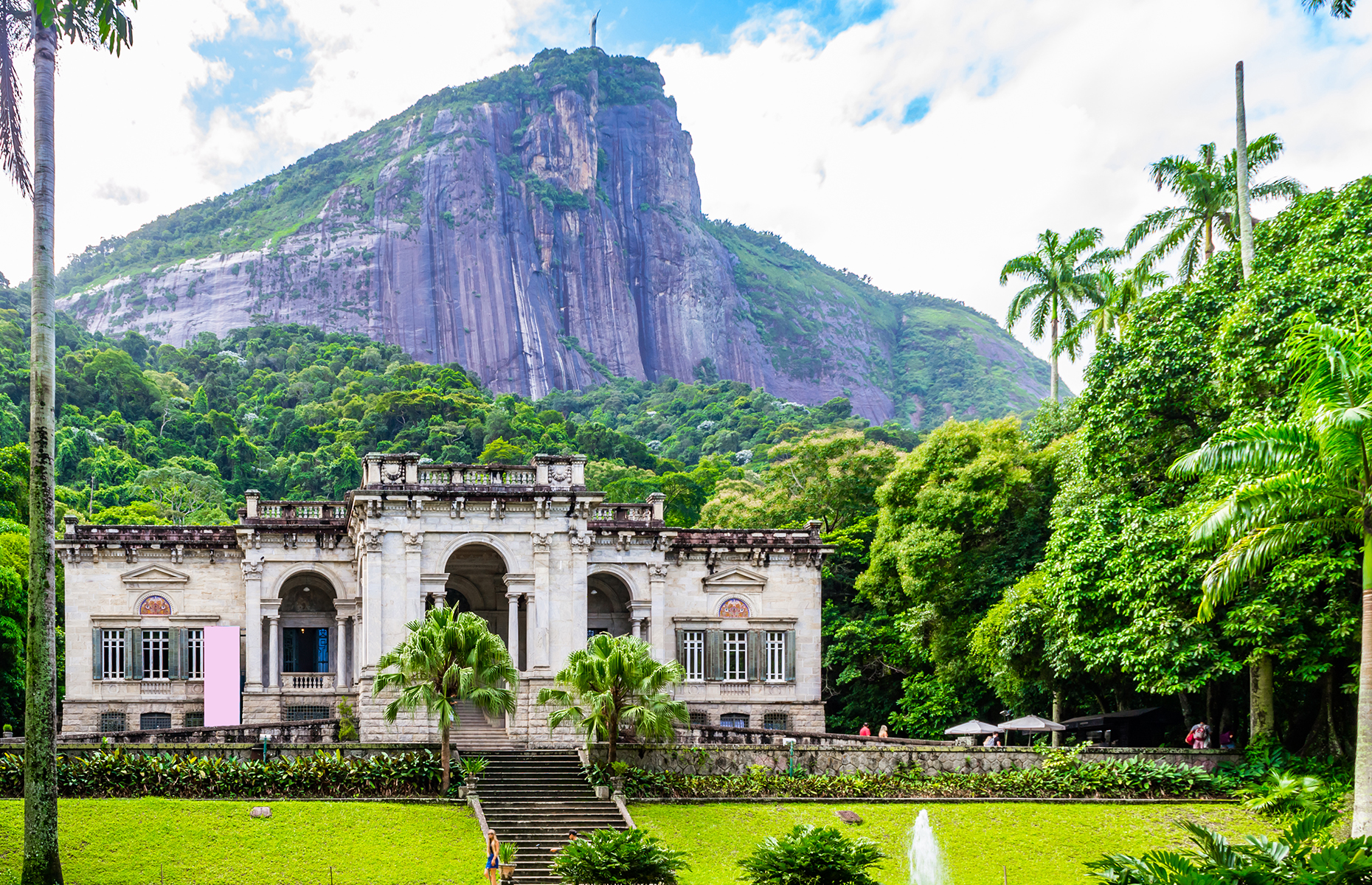 SvetlanaTestova/Shutterstock
Where to stay in Rio de Janeiro
Each of Rio's neighbourhoods has a very distinct vibe so if you've enough time to move from one area to another, definitely do that. For example, a stay in Ipanema will be very different from your time in Lapa and it's worth experiencing both.
Just steps from the beach at Ipanema, the modern Mar Ipanema Hotel has comfortable rooms, a rooftop bar, gym and sauna as well as a successful partnership with the next-door restaurant that serves breakfasts and offers room service. It's a great hotel for exploring the city's beaches and the lagoon, plus, on a clear day you can see Christ the Redeemer from the rooftop terrace.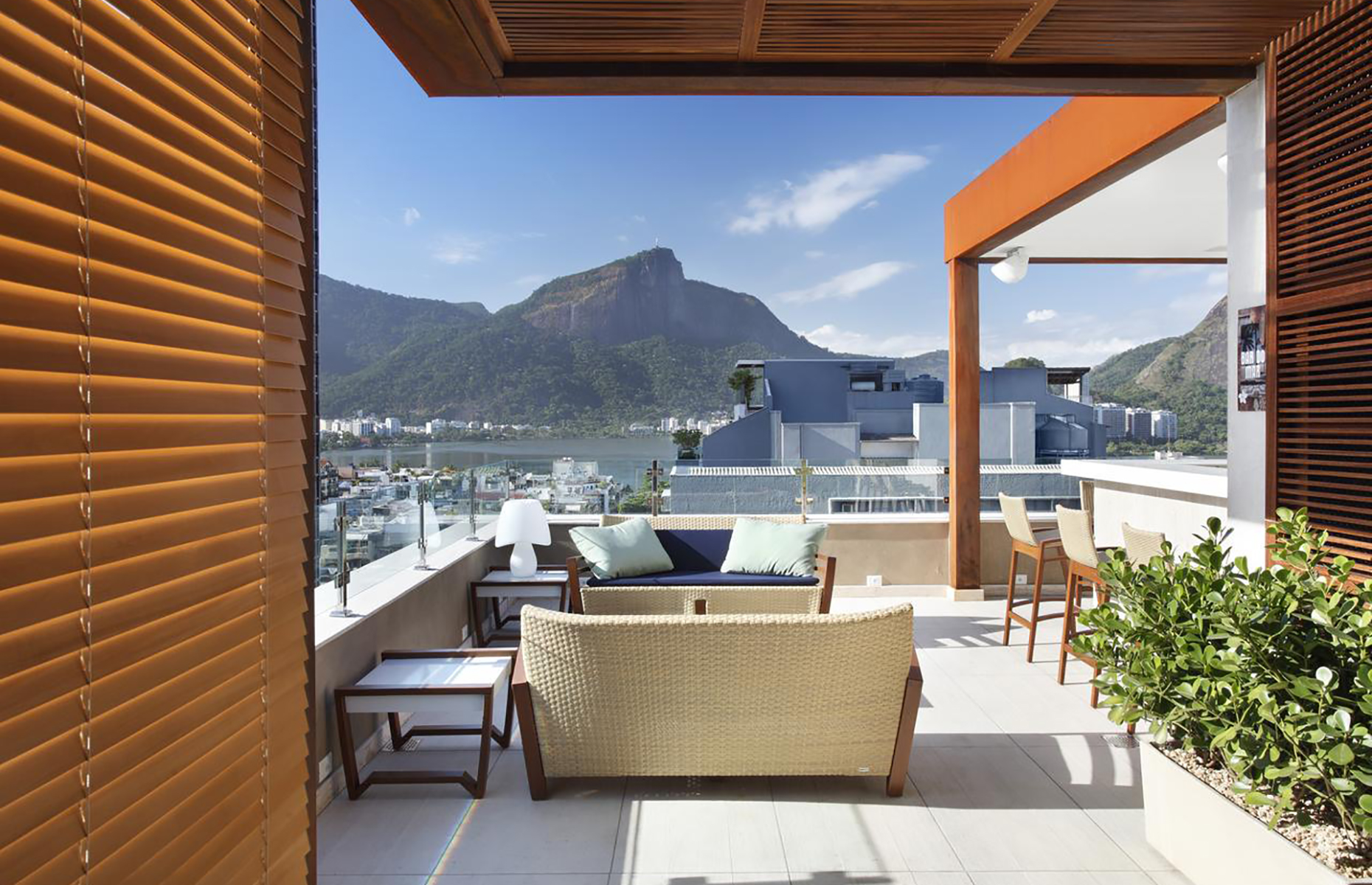 Mar Ipanema Hotel/booking.com
Located right on Lapa's main drag, Hotel Vila Galé occupies the site of the former luxury 1930s Magnifico Hotel. The pastel pink buildings lining the pool area serve as a charming backdrop and as an escape from the busy streets of Lapa. Most rooms are located in a modern block across from the pool area and are all really good-sized with plenty of space.
A Copacabana landmark for nearly a century, the Belmond Copacabana Palace is arguably the city's most famous hotel. Synonymous with Rio's old-time glam, it's a proper splash-out treat, which will make you feel like royalty.
Best places to eat in Rio de Janeiro
Rio's food scene really does have it all. From meat-lovers paradise at a traditional churrascaria (Brazilian barbecue restaurant) and innovative, award-winning restaurants mixing cultures and cooking traditions to superb cafés and casual beach shacks selling açaí bowls (a Brazilian smoothie made from the açaí palm) to go, there's something for every taste, budget and desire.
Start by pigging out at the upscale Churrascaria Palace, where a stream of white-gloved waiters rush to your table offering every cut of steak you can dream of. The city's most traditional steakhouse, it's an absolute must.
Feijoada – Brazil's national dish of stewed beans, beef and pork – is another unmissable dish. Although feijoada is traditionally eaten on a Saturday, Casa de Feijoada serves it every day of the week.
For a taste of modern Rio, head to low-key Lilia in Centro. A Michelin-guide restaurant, this tranquil lunch spot occupies two floors of a restored 19th-century building. The décor is very laid-back and the set three-course menu changes daily, focusing on simple ingredients that are beautifully prepared.
For a special occasion or to celebrate your last night in Rio, book one of the highly coveted tables at Aprazível in Santa Teresa. Ask for a table out on the terrace and enjoy creative takes on typically Brazilian dishes with a side order of stunning views across the city.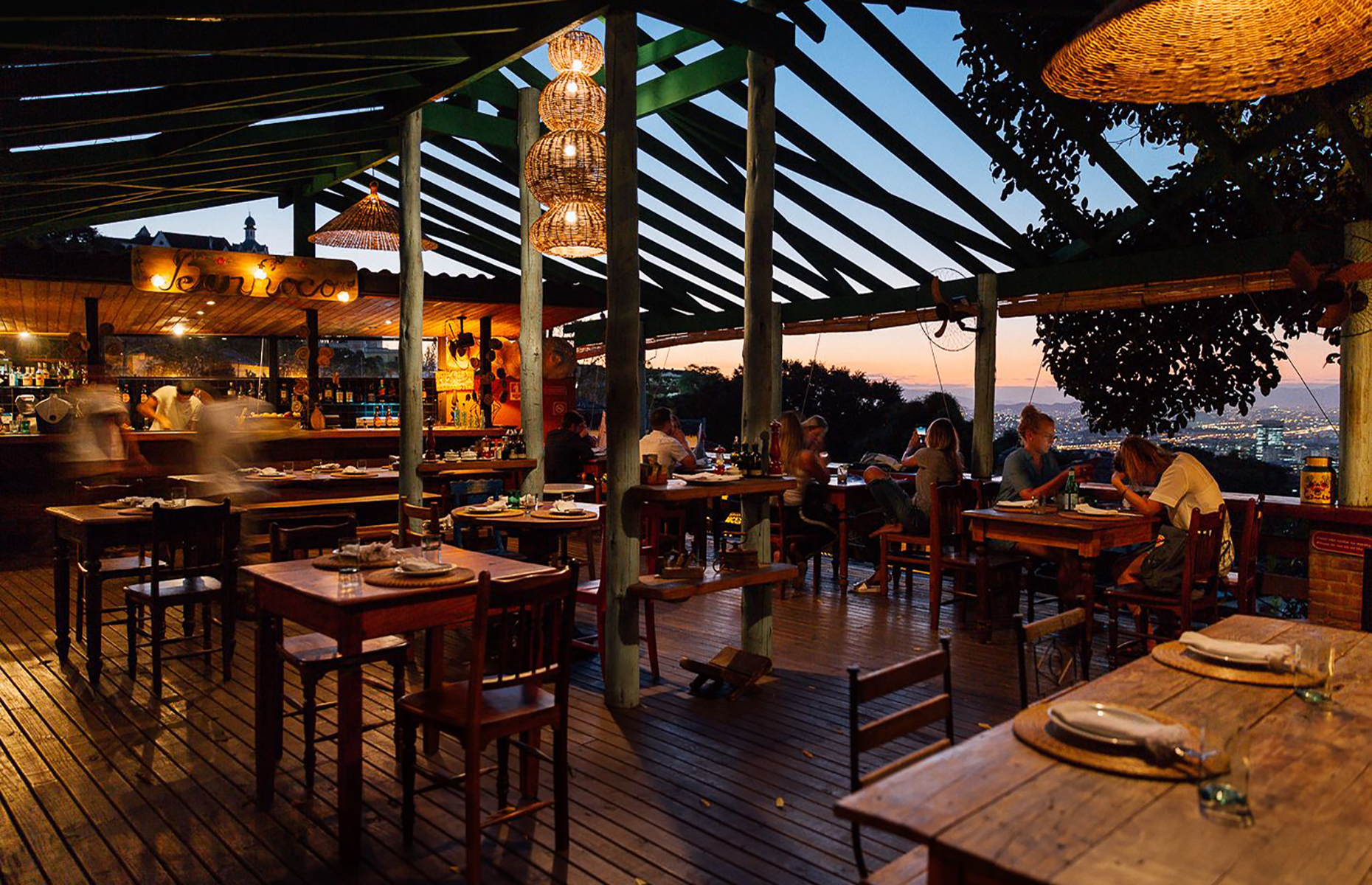 Aprazível Restaurante/Facebook
You won't find a lack of bars serving heady drinks and blaring out samba beats in Rio but even if you're not here for the nightlife you have to go to Rio Scenarium at least once. Filled with eclectic antiques, it's one of the city's most popular venues and is a real taste of the legendary music scene of Rio.
Top Rio de Janeiro tips
A note on safety
Just like any heavily populated city in the world, Rio has its share of historic, economic and social problems that have led to issues with safety in the past, however, it shouldn't keep you from visiting this brilliant destination. Most of Rio is safe as long as you don't wander to areas you're not sure about, stay vigilant and keep displays of expensive jewellery, watches and sunglasses to a minimum. Pickpocketing happens everywhere in the world so look after your belongings and if you don't feel comfortable after the night falls, just get a taxi or an Uber back to your hotel.
Planning for Carnival
Obviously one of the best times to visit Rio de Janeiro, the Carnival is not only one of the biggest events in the city but also the world. If you're planning on visiting Rio during Carnival (usually held in February or early March, 51 days before Easter), make sure you start planning well in advance. Get your flights booked as soon as they become available, book the hotel at least six months ahead and get tickets organised for the parades as soon as they go on sale.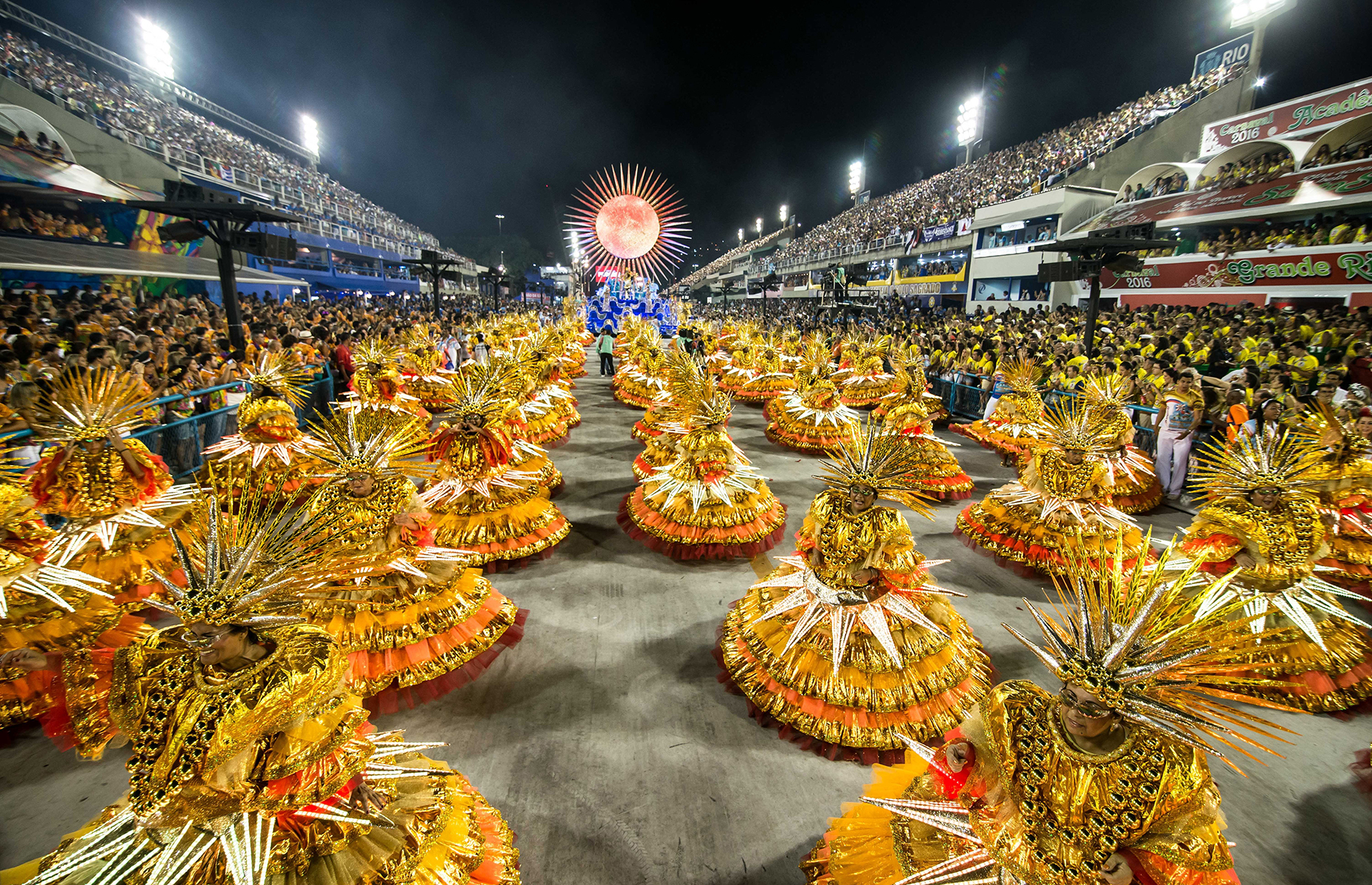 CP DC Press/Shutterstock
Visiting favelas
We strongly advise against visiting Rio's shanty towns, also known as favelas. Most of the tours advertised online or in Rio don't invest the money back into the community and potentially exploit the local residents. There have also been several security incidents in favelas involving tourists so it's best to just steer clear.
Getting around
Rio is a deceptively large city that's carved its footprint among steep hills. Rio's metro system is well developed and easy to use, however, understanding which ticket to buy is a bit of a mission. Uber is a much easier way of getting around as you'll find Wi-Fi almost everywhere in the city and a 20-minute-ride between two of Rio's neighbourhoods will cost you no more than £5. If it's at least two of you sharing, it can sometimes be even cheaper than public transport and will take you door to door. It's not advised for tourists to use local buses.
Map of Rio de Janeiro
Use this handy map to explore all of our favourite places in Rio de Janeiro:
Be the first to comment
Do you want to comment on this article? You need to be signed in for this feature