The best weekend trips from Rio de Janeiro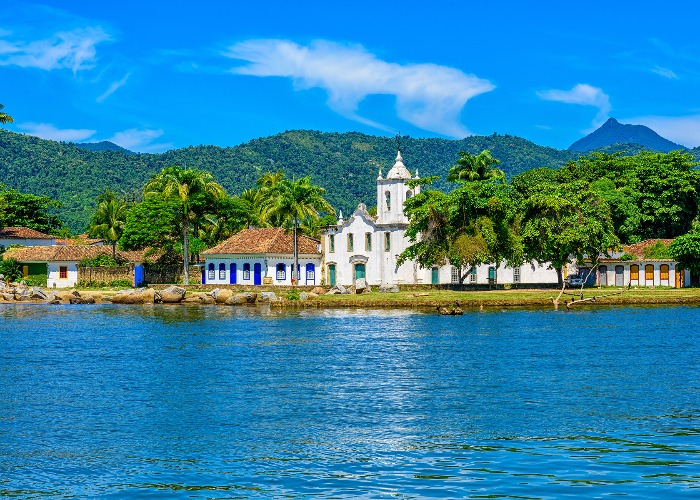 The low-down on the best places to see in Rio de Janeiro state
Rio de Janeiro is an incredibly enticing city with top attractions, amazing food and drink, and some of the world's most famous beaches. But there's much more to the state of Rio de Janeiro than the dazzling city.
Thanks to excellent infrastructure, the state is easy to explore by car, one of the intercity buses or tourist transfer (which are bookable online). From quaint Brazilian Gold Rush towns to lush rainforests along the Costa Verde (Green Coast) west of Rio, there's much to see and do outside of the city for a weekend trip.
Read more: Marvellous City: what to see and do in Rio de Janeiro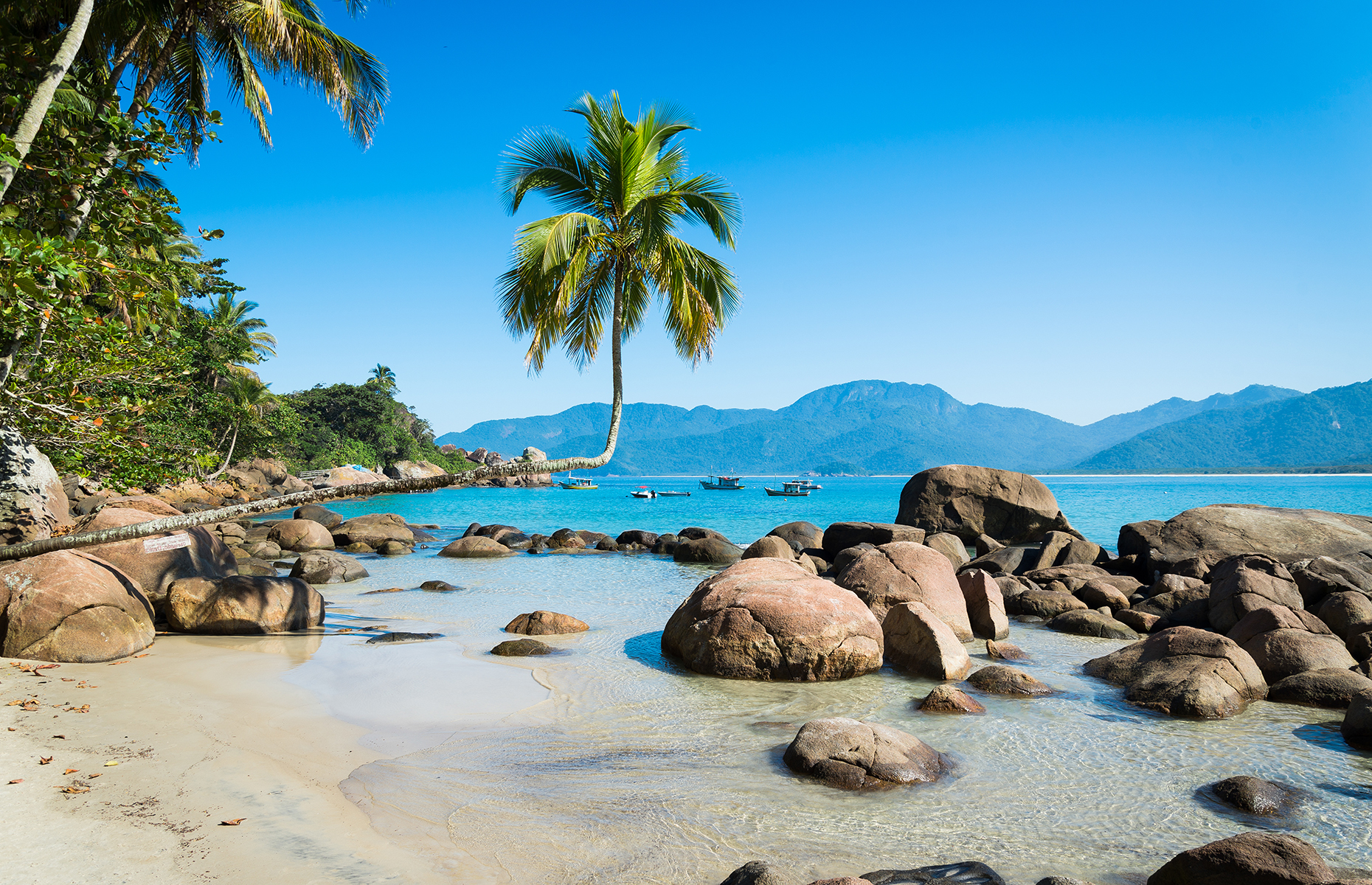 NiarKrad/Shutterstock
Petrópolis
Start exploring the Rio state by diving straight into the country's history in Petrópolis – a mountain resort that was once the favourite summer holiday destination of Brazilian royalty. Just over an hour from Rio city by car, located in the Serra Fluminense mountain range, it offers a welcome relief from the scorching temperatures down by the coast.
Established in 1843 by Pedro II, the last monarch of the Empire of Brazil, Petrópolis was built by Europeans (mostly Germans) which is heavily reflected in the architecture. Also known as the Imperial City, Petrópolis is home to the Imperial Museum of Brazil, the most visited museum in the country.
Get there: Unica Facil runs a regular bus service between Rio de Janeiro and Petrópolis. You can also rent a car and drive yourself (although be mindful that Brazilian driving is sometimes more aggressive than in the UK) or book a guided tour.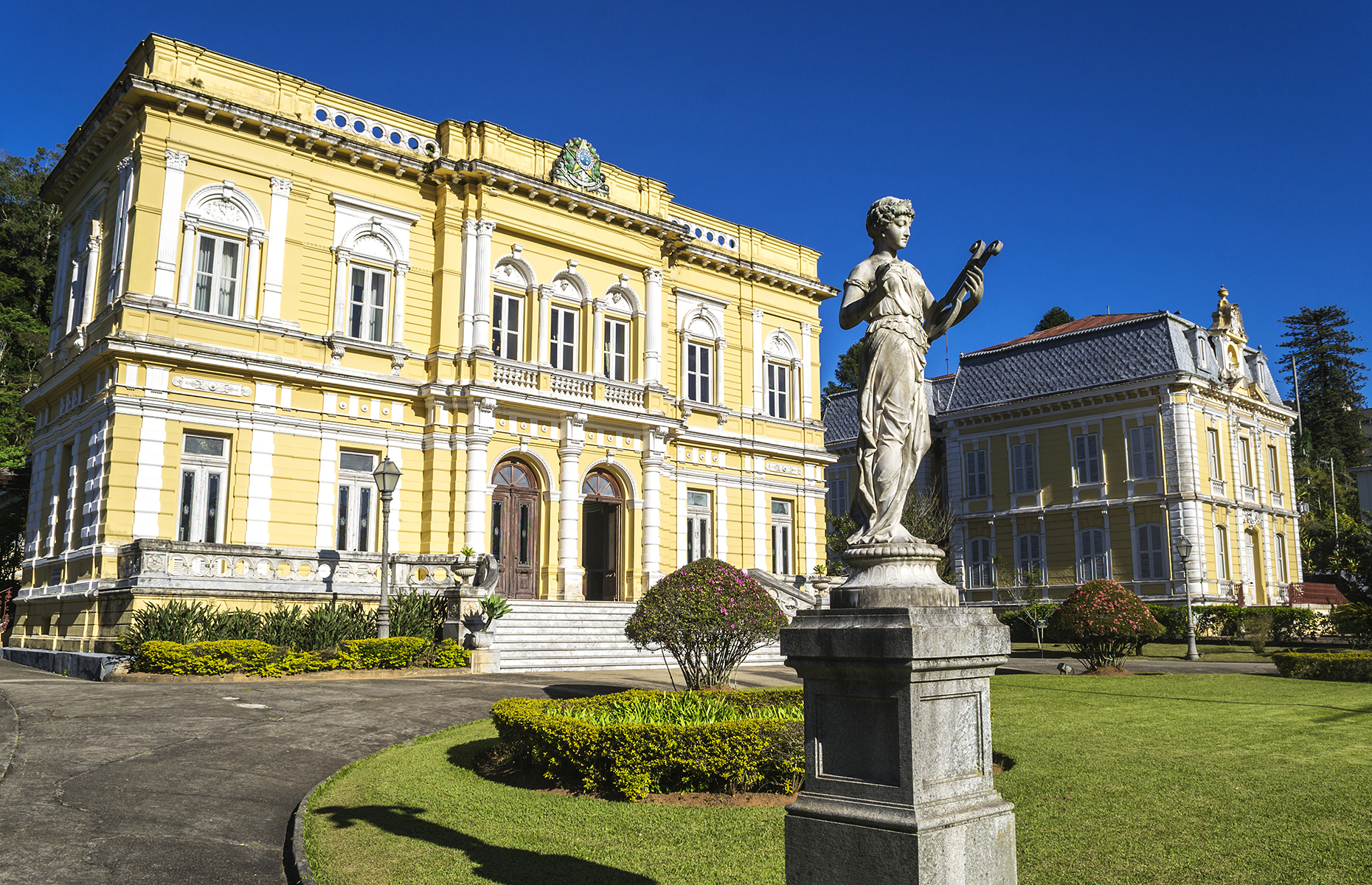 Davi Correa/Shutterstock
Ilha Grande
A tropical island just off the coast of Rio state's Costa Verde, Ilha Grande is an idyllic destination. Once you reach the main village Villa do Abraão, you'll be greeted by tiny little boats rocking in the waves, cute cafés with tables and chairs spilling out onto the sandy beach and towering rainforest-clad mountains in the background.
The contrast of the lush green jungle and the azure sea is simply breathtaking and you could easily spend a few days here following one of the many hiking trails that connect all of the coastal villages and secluded beaches on the island.
Arguably the best hike is the three-hour trek (trails T10 and T11) to Lopes Mendes, one of Brazil's most beautiful beaches. On your way you'll conquer several hills, have a good chance of spotting marmosets in the jungle and reach unspoiled beaches perfect for a refreshing swim.
Get there: to get to Ilha Grande, you'll first have to drive or get a bus to Angra dos Reis, Mangaratiba or Conceição de Jacareí where you can catch a ferry. The drive time to these destinations ranges between two and two-and-a-half hours, and the ferry is approximately another half an hour.
The cheapest and easiest option is to book through Easy Transfer which offers transfers with hotel pick-up and drop-off. If you're planning on visiting both Ilha Grande and Paraty before returning to Rio, the Green Coast package is the best deal available.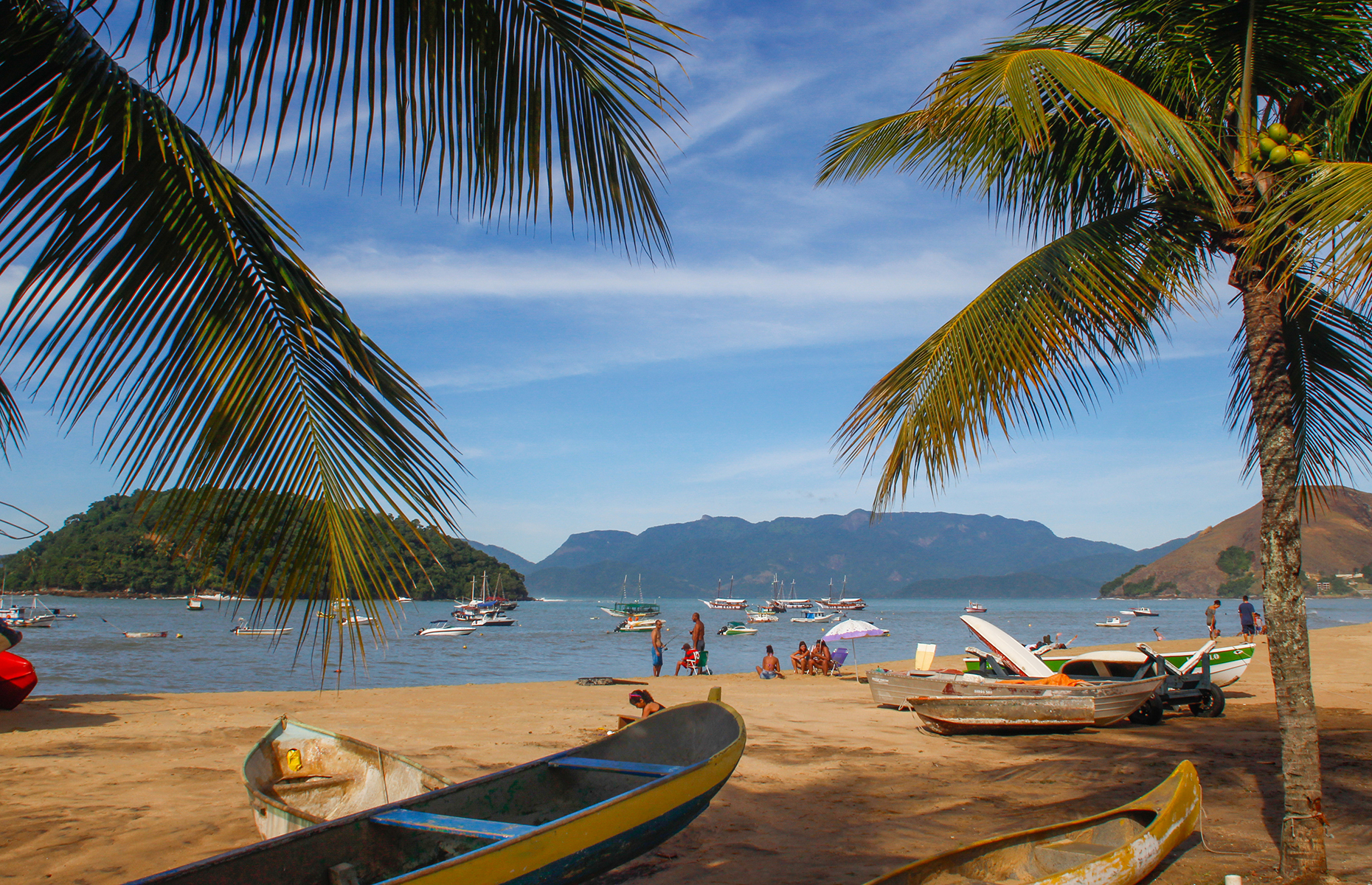 Tatsiana Hendzel/Shutterstock
Paraty
Squeezed between the Atlantic Ocean and the Serra da Bocaina mountain range, the historic town of Paraty is one of Brazil's best-preserved coastal towns and has earned a spot on the UNESCO World Heritage list.
The fully pedestrianised historic centre was once the last stop on Brazil's Caminho do Ouro (Gold Route) along which gold from Minais Gerais was transported and loaded onto ships to Europe. The historic town has retained its original layout as well as most of the colonial architecture dating from the 18th and early 19th centuries.
An unlikely home to many upscale restaurants, this is where you'll find a handful of brilliant dining options that offer incredible value for money. Try the superb Banana da Terra. Led by creative chef Ana Bueno, the spot serves beautifully-plated dishes that incorporate traditional Brazilian ingredients and flavours with influences from around the world.
Get there: Paraty is a four-hour's drive from the city of Rio and a similar time with Costa Verde buses. Alternatively, book an Easy Transfer.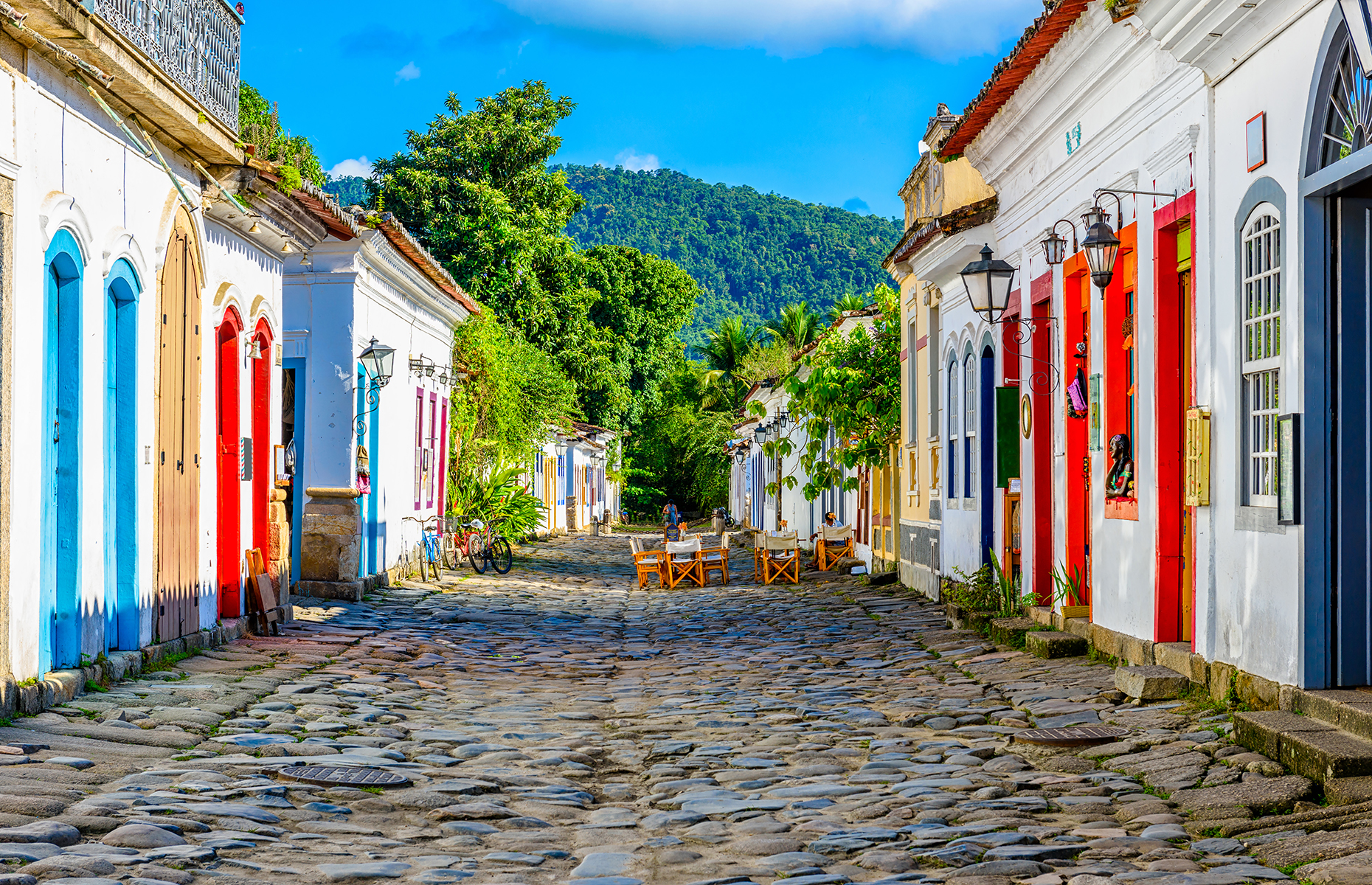 Catarina Belova/Shutterstock
Búzios
Officially called Armação dos Búzios, this Brazilian resort is set on a picturesque ocean peninsula east of Rio de Janeiro city. Made famous after Brigitte Bardot visited in the 1960s, Búzios has been a luxurious getaway for city dwellers ever since. Located on Brazil's Sun Coast, it tends to be drier and sunnier than beaches to the west of Rio, making it perfect for a casual break to soak up the sun.
With some of the best stretches of sand in the state and, in fact, Brazil, it's a dreamy destination that you won't want to leave. Often dubbed the Brazilian St Tropez, the Portuguese heritage here runs deep and the historic narrow cobblestone streets are now home to a flurry of fine restaurants, bars and boutiques.
Get there: you'll find plenty of 1001 buses running between Rio city and Búzios. The journey is around three hours.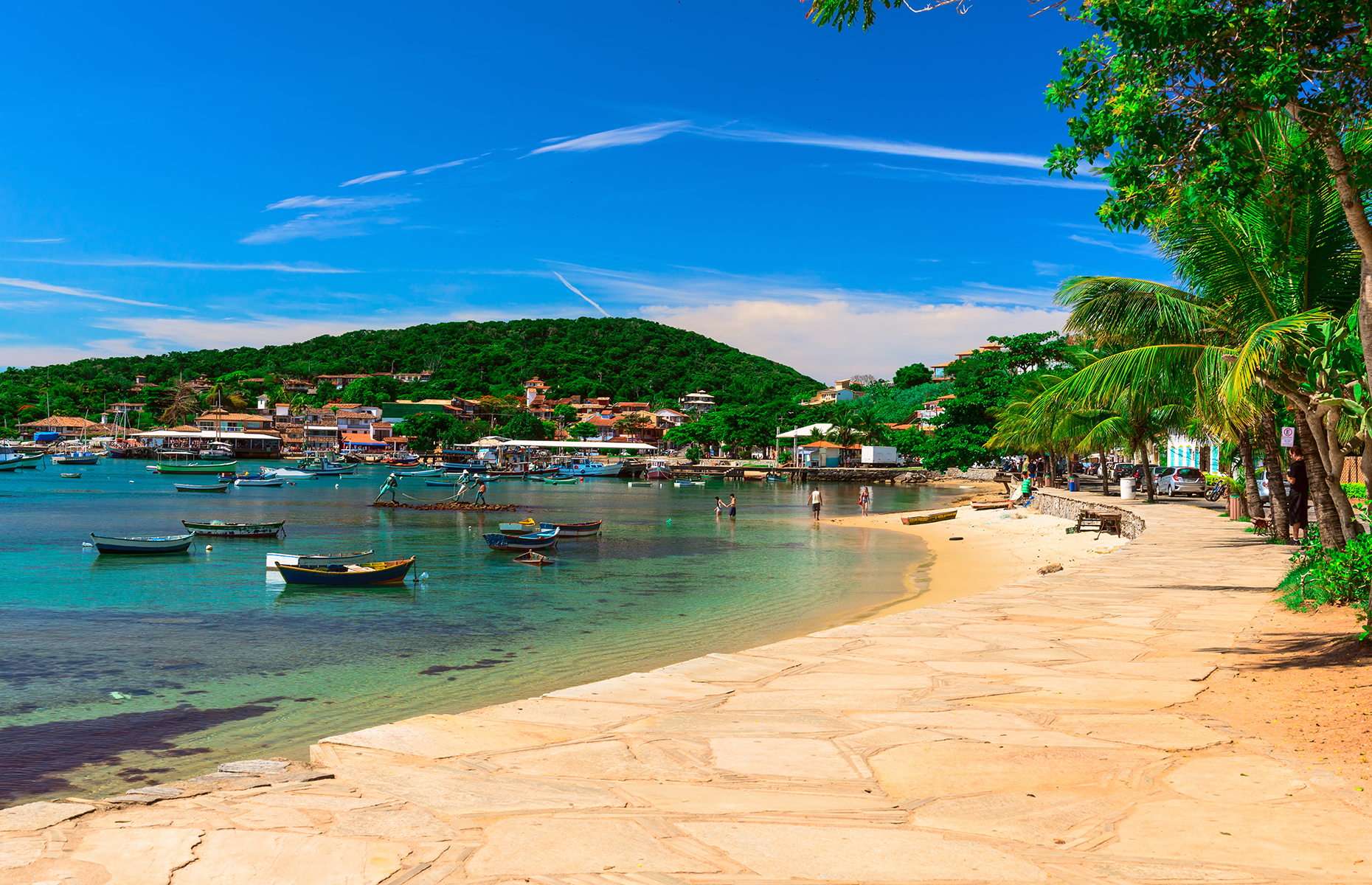 Catarina Belova/Shutterstock
Rio de Janeiro state map
Get your bearings with this map of the Rio de Janeiro state:
Lead image: Catarina Belova/Shutterstock
Be the first to comment
Do you want to comment on this article? You need to be signed in for this feature