6 reasons to visit California's Tuolumne County
It's the breathtaking northern passageway into one of the world's greatest nature reserves but if you look beyond the valley floor, there are some compelling reasons to stop and explore Tuolumne County.
Why go to Tuolumne County?
It takes something special to standout on the great American road trip. To compete against the jewels of the West Coast, San Francisco and LA, and those bucket list destinations like Big Sur and the California Redwoods, is no mean feat.
Bodey Marcoccia/High Sierra/Visit Tuolumne County
But in a line-up of blockbusters, Tuolumne County (pronounced 'two-all-of-me') offers its own share of jaw-dropping highlights as well as a more relaxed way to experience the stunning natural beauty and fascinating history of Yosemite National Park.
WIN WITH US: Enter our competition to win a holiday for two to California's Tuolumne County
From the soaring, cinematic mountains of the High Sierra to the Wild West legacy of the Gold Rush towns, you can easily pass a week here. Being in California there's also rich pickings for foodies, with amazing local gastronomy and a superb wine scene.
Drive east for a couple of hours from San Jose or San Francisco and you'll cross the county line near the largest city, Sonora. This is a great first stop for gathering supplies, information and a caffeine fix from one of the artisan coffee shops (Eighty One Bakery & Coffee Co won't disappoint) before you hit the road. It's one of the seven historic towns, in addition to Jamestown, Columbia, Twain Harte, Groveland, Tuolumne and Chinese Camp, all of which have their own unique character.
As you'd expect, there's a wealth of wildlife here from black bears to bald eagles and depending on the season you might be lucky to get a glimpse of them while hiking or driving, but providing you follow the park's guidelines you're unlikely to be in any danger.
moosehenderson/Shutterstock
Most people head to Yosemite's valley floor where world-famous sights like El Capitan and Half Dome draw around four million visitors every year. If you prefer to also explore the park without the crowds, this patch of Gold Country has its own fair share of riches and captivating wilderness that you'll never forget, from the groves of ancient giant trees to dramatic rock formations around Hetchy Hetchy Reservoir.
So from carving through unforgettable vistas on the ultimate road trip to roasting marshmallows around a campfire underneath the starry skies, here are six unforgettable reasons to dig deeper into Tuolumne County.
1. To explore Yosemite without the crowds
It's the ultimate adventure playground for thrill-seekers and nature lovers alike. Although relatively small at around 2,200 square miles, Tuolumne County offers a gorgeous route into Yosemite National Park via the northwest and is blessed with all-season roads that wind between the smog line and the snow line.
For a gentle hike that everyone can do the Hetchy Hetchy Reservoir is hard to beat. Walking across the O'Shaughnessy Dam you'll witness the pleasing meeting of hulking concrete forms and pure natural power, as ferocious white water jets out onto the crevasse below.
Visit Tuolumne County
Once a pristine woodland said to be very similar to Yosemite Valley, it was flooded in 1923 to create a giant repository of natural glacial melts to provide drinking water for millions of people in San Francisco. Pre-flooding, the valley was the home of the Mi-wauk native Americans and the construction of the dam is still a subject of some controversy due to the countless flora and fauna that were destroyed and the displacement of the indigenous people that lived there.
But in its current state there is also much to enjoy here. The mountains and pure blue water are almost too beautiful to comprehend. Passing through the mountain tunnel at the dam, you can then follow a flat path around the edge of the lake. At this altitude you are close to the sun, so even out of season it is warm. The heat bleaches the rocks to a bright white, driftwood bakes in the sun like skeletons and wild sage perfumes the air so that Hetchy Hetchy smells like an expensive natural sauna. If they bottled it, they could definitely sell it.
This route is suitable for all fitness levels but keen walkers also have the option to take a five-mile round-trip hike to get up close and personal with the incredible cascading vistas at Wapama Falls.
Sundry Photography/Shutterstock
2. For charming historic towns
If you've grown up watching westerns you'll be already familiar with the lexicon of these beautifully preserved old communities. Think wood-clad buildings with wraparound balconies, saloon doors and old hand-painted signs running along boardwalks either side of the road that runs into and out of town.
READ MORE: Eerie American Gold Rush towns you can actually visit
Located on the Highway 108/49 corridor, Jamestown is one of the places that the original 49ers struck gold in Tuolumne County and this sudden wealth and influx of people meant a super-charged start for this small settlement. Some of the buildings date back to the 1870s and 1880s and are now quaint historic inns, hotels and restaurants, thrift stores and gift shops.
Menka Belgal/Gold Country/Visit Tuolumne County
Thanks to its movie-location appearance, Jamestown has graced the big screen more times than you'd believe. Stroll along the Walk of Fame where medallions detail the TV shows and films that took place in the local area. Follow the stretch of road from downtown Rocca park to the Railtown 1897 State Historic Park, where you can see the Sierra #3 steam train from High Noon, Back to the Future III and dozens of other movies.
If you're a die-hard spotter or have small children to entertain, take a 45-minute ride on the train through the scenic Gold Country past the water tower at Petticoat Junction, into the backyards of Jamestown to the hillsides of the Mother Lode country and Woods Creek, where people still pan for gold to this day.
Menka Belgal/Visit Tuolumne County/Gold Country
The six-mile trip also takes you through dozens of Hollywood train scenes that have been shot along the 'Movie Railroad'. If you're short on time, take a stroll around the park where volunteers in contemporary dress will give you a fascinating insight into how the advent of the railroad transformed this part of the world.
As the busiest of all the towns in this sparsely populated county, Sonora has the most shops, restaurants and bars, plus the Visit Tuolumne tourist information office that has some invaluable maps and useful tips for your trip into Yosemite. Take a stroll through the historic downtown area and you'll find old bookshops with original gold mine tunnels running through them, saloon bars and eateries, tasting rooms and cafes.
Kit Leong/Shutterstock
At 3,000 feet (914m) above sea level, Groveland is one of the highest towns and offers a great place to stay and explore Yosemite. It's got a rich gold rush history and is the proud location for the Iron Door Saloon, the oldest continuously operating bar in California. Stay a night at the comfortable Groveland Hotel (rooms from £99 per night) - perhaps sharing a room with its resident ghost, if you dare - before driving the 52 miles to Yosemite's boundary. You should pick up your park pass here before venturing into the park.
3. For outdoor activities in the High Sierra
The lofty peaks of the Sierra Nevada range offers every kind of wild beauty from raging waterfalls to dreamy wildflower meadows and dramatic granite peaks. There are endless opportunities for hiking, camping, boating, biking, rafting, fishing and winter sports with breathtaking scenery and fresh mountain air. In the winter, the family-run resort Dodge Ridge opens for skiing, snowboarding and snowshoeing in the pristine powder that's more or less guaranteed year after year.
Dodge Ridge Ski Resort
In the summer months, a day spent at Pinecrest Lake is a superb way to relax into your holiday. The crystal waters of this former meadow are surrounded by granite outcrops, alpine forests and – on the day of our visit – bright blue sky and warm sunshine. With an altitude of 6,000-feet (1,828m) above sea level, it's always a few degrees cooler here, so it's no wonder that people love to stay in the cabins that huddle around the water's edge.
Whether you just want a refreshing dip in the freshwater or something more action-packed, the best way to explore the lake is to get in it. Hire a kayak for a couple of hours and explore the opposite banks or just gently paddle on the calm water, breathe and watch the bald eagles as they soar above you.
High Sierra/Visit Tuolumne County
There are also some gorgeous mountain retreats that'll give you a taste of cabin life with a little more comfort, such as the Lazy Z Resort (rooms from £140 per night) which sits a few minutes away from the charming town of Twain Harte. The breath-taking location in the forested slopes is incredibly peaceful and surrounded by amazing wildlife – you may well see deer bounding past while you float in pool!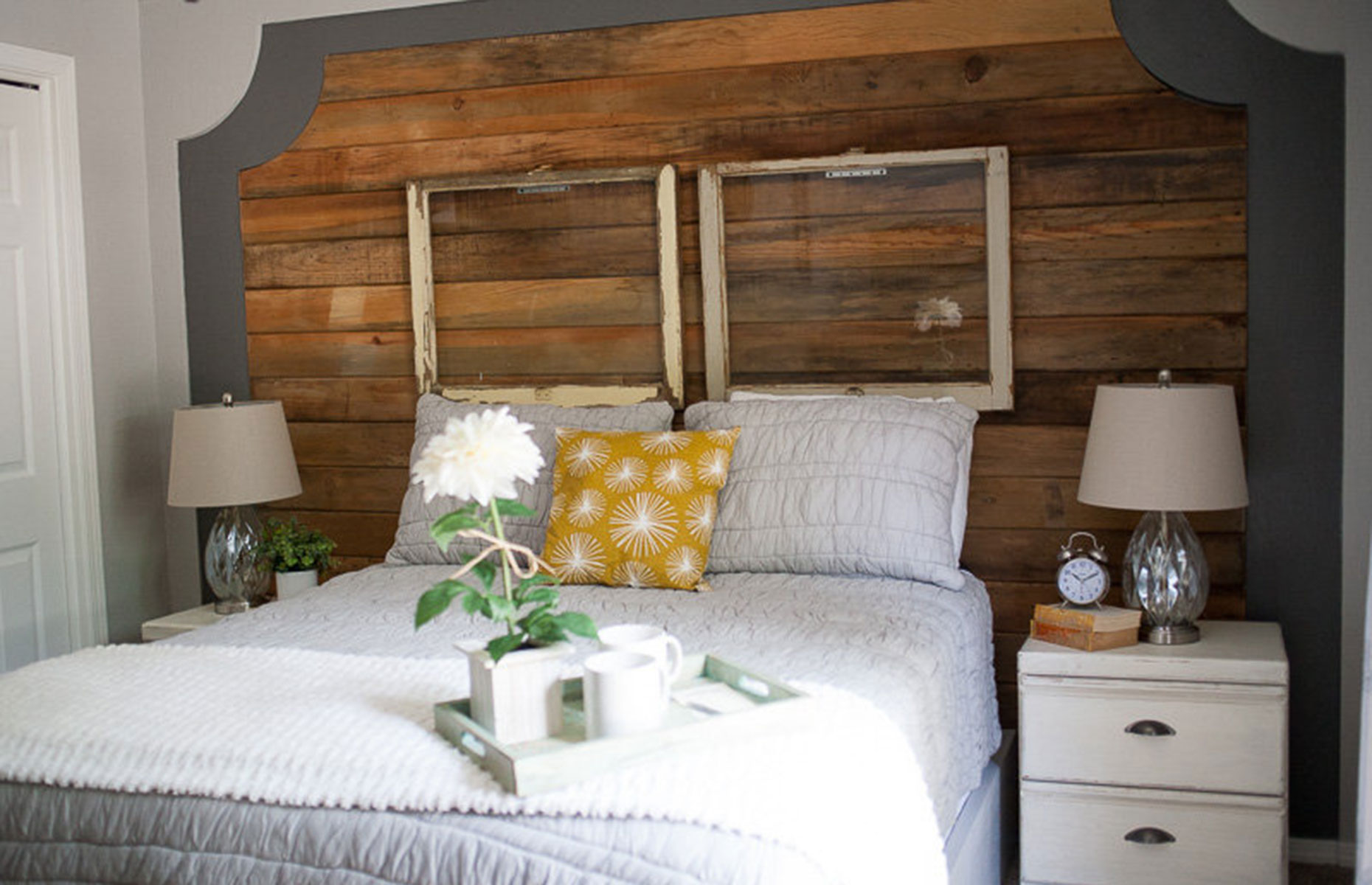 Lazy Z Resort/ High Sierra/Visit Tuolumne County
4. To sample delicious local tipples
Californian wines have a well-earned international reputation for excellence and Tuolumne County's high altitude, cold winters and hot summers, has the perfect climate for grapes. It's well worth scheduling in an overnight stop in Jamestown to sample the beautiful local wine. On main street, between the saloons, Gold Rush-era hotels and panning attractions, there are two excellent tasting rooms where you can try the wines for less than $10.
READ MORE: Our guide to California's wine regions
Gianelli Vineyards specialise in Italian varieties and have a selection of unique red, white, rose and sparkling wines on offer. Try the quirky red Grenache with its bubblegum hit or pinot grigio lovers should enjoy the Vermantino, full of peach, pear and citrus.
Menka Belgal/Gold Country/Visit Tuolumne County
A short stagger down the street and you can stop by the Spanish varieties on offer at Inner Sanctum Cellars. Try and make it a Thursday for a lively session led by their friendly staff of sommeliers while a bluegrass band strums in the background. Corks will fly across the bar as wine after wine is poured into your glass, the warm and friendly locals joining in too, more often than not. The Verdejo – named after the owners' grandfather Mateo 'The Matador' – is one of the best white wines you'll find anywhere. Fill your suitcase!
Grapes aside, there's another crop that Tuolumne does best – other than the amazing pale ales, the most famous of which is Sierra Nevada. Woven between the huge amount of farms there are dozens of orchards and distilleries turning the crisp, fruity bounty into both hard (alcoholic) and soft (alcohol-free) apple cider. You could do worse than to while an hour away at the Indigeny Reserve, which grows the fruit and brews organic cider, apple brandy and infused vodka on the premises. Take the tour to see the huge Wonka-esque factory and sample the wares before bagging a six-pack to take with you.
If driving rules out booze then you can still partake of the appley goodness at Covers Apple Ranch and bakery. Run by the long-affiliated family of German Baptists who make apple cider (juice) on the premises, this family-friendly shop and restaurant serves fluffy pancakes, eggs and bacon, grits and, of course, about a dozen kinds of pies, including the enormous and thrilling 'mile-high' apple pie. We can assure you, it's perfectly acceptable to order it at any time of the day.
Natalie Davies
5. For the gold rush history
Few places let you step back in time like the Gold Rush boomtown of Columbia. Now a working and living historic park, the wooden sidewalks are swept by convincing chap-clad cowgirls while a horse-drawn wagon is the only vehicle allowed to drive through the town.
Menka Belgal/Gold Country/Visit Tuolumne County
Spend an hour exploring all the incredible buildings on main street; there's an old fashioned sweet shop with piles of technicolour handmade confections, a leather and saddlery boutique where you can kit yourself out with a fringed jacket and a Stetson, a masonic hall set out with ritual items and a working blacksmiths. Catch your breath and a cold sarsaparilla at the St. Charles Saloon and don't forgo trying their incredible pickle pizza - literally covered in sliced pickles.
6. To marvel at the giant sequoias
Make the most of being off the beaten track and get some alone time with the giant sequoias of Yosemite. With 25 trees at the Tuolumne Grove, it's the second-largest cluster of these ancient plants in the park (Mariposa has 500 trees), so it's often a much quieter experience. Add to that the two-mile round-trip hike, which takes in a 500-foot (152m) climb to get back to the car park, and you'll understand why some visitors might give it a miss.
To do so though would be a mistake. The winding path takes you into the woods, where you'll encounter chipmunks, squirrels and birds and you can immerse yourself in the sights and sounds of the forest. If you get there early enough you might find that you have this place to yourself, which is almost impossible to imagine at the bigger groves.
READ MORE: Discover the world's most beautiful trees
The thrill of spotting your first sequoia is something that will stay with you. These amazing trees grow to be around 300-feet (91m) tall and can live for 3,000 years and they are almost mythical in their proportions. Follow the trail and count them as you go; if you're brave you can walk through the length of a fallen trunk, emerging on all fours at the other end.
For the grand finale, walk through and marvel at the interior of the Dead Giant, a 30-foot (9.1m) wide hollow stump that was the first tree to be tunneled in the park so that wagons could pass.
Serj Malomuzh/Shutterstock
Getting there
To plan your trip head to Visit Tuolumne County.
British Airways (0344 493 0122) flies from London Heathrow to San Jose from £387 return including taxes/fees/carrier charges. Tuolumne County is a 2.5-hour drive from there.
Car hire from San Jose with Hertz.co.uk starts from £25 a day. For an extra-special road trip behind the wheel of an iconic American vehicle, check out Hertz's new American Collection too.
Map
Be the first to comment
Do you want to comment on this article? You need to be signed in for this feature