Your guide to Scotland's cinematic North Coast 500
Pack the car, your camera and nerves of steel for a UK road trip like no other, once you're allowed to travel again.
What is the North Coast 500?
The North Coast 500 (known as NC500) is a (roughly) 500-mile route through Scotland's north Highlands, beginning and ending in Inverness, the UK's northernmost city.
Of course, the Highlands and their stark, dramatic scenery were around long before some clever marketing people thought to take an existing road route and turn it into a circular road trip that would beckon people from across the world.
But in 2015 that's exactly what the Tourism Project Board of the North Highland Initiative (NHI) did, in a bid to bring more visitors to an often-overlooked part of Scotland.
It's been a phenomenal success – not surprising when you consider the attractions that are here, from fairy-tale castles to evocative ruins, deserted white sandy beaches to mammoth mountains standing sentinel over lonely lochs.
The biggest surprise is that those who've long appreciated the natural beauty of this region managed to keep it to themselves for as long as they did.
READ MORE: A taste of the Highlands: things to do in Inverness
Where to begin?
If you are attempting a full circuit of the NC500 (rather than just choosing a section of it, or even one locale, which is perfectly acceptable) then you should start in Inverness.
The route can be done in either a clockwise or anticlockwise direction. For the purpose of this guide, we are choosing the latter, as this way the drama of the landscape builds gradually, peaking with epic backdrops along the west coast before descending into gentler pastoral scenes for the last inland leg.
READ MORE: The best rewilding experiences in Scotland
Top places to stop off
Heading north from Inverness, the NC500 takes you all the way to John O' Groats and its iconic signpost marking the end point of the famous race from Land's End.
Don't rush here though, the east coast of the NC500, which travels up through Easter Ross, Sutherland and Caithness, is hugely underrated.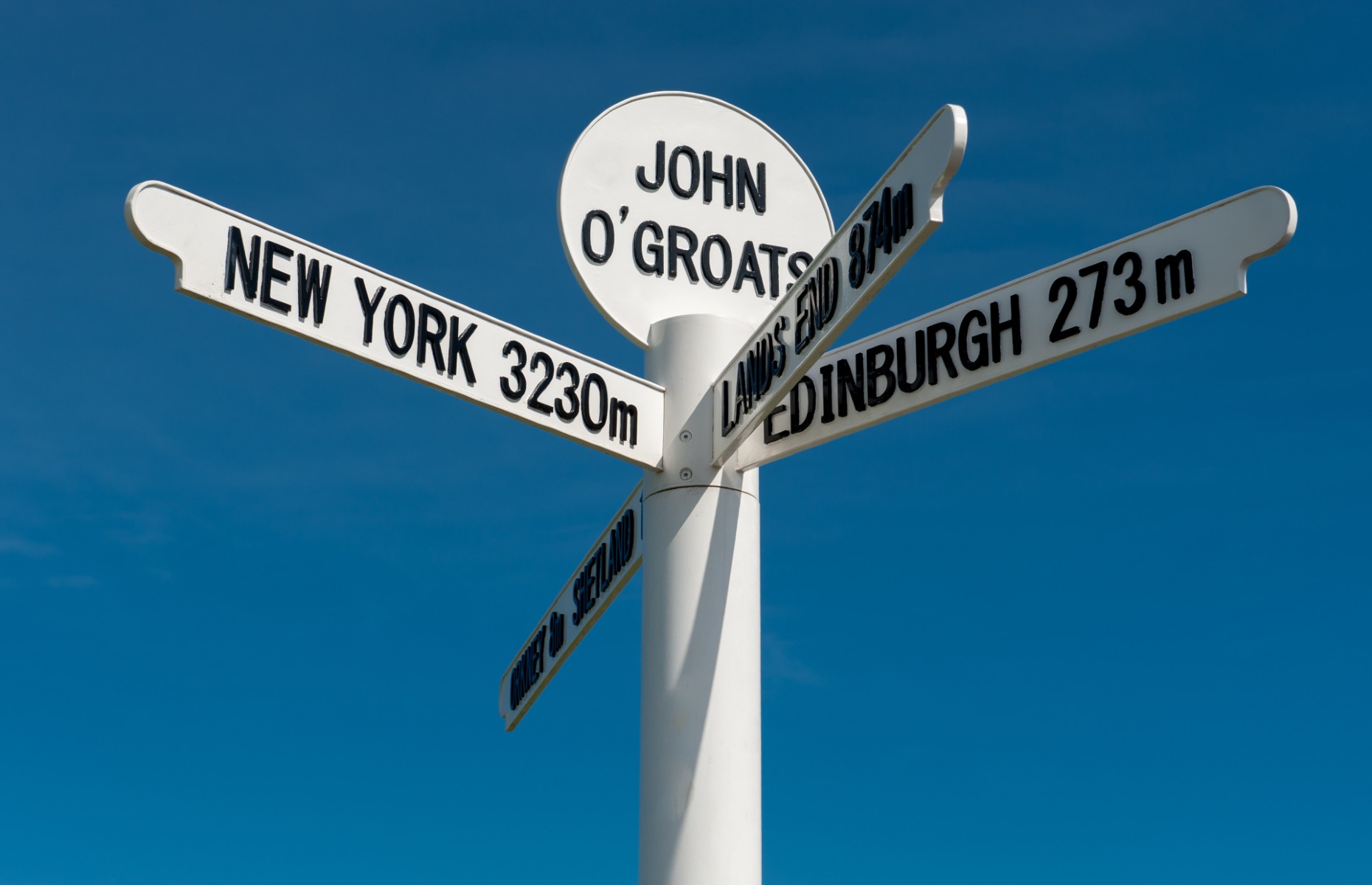 mountaintreks/Shutterstock
Near the start of the route, the Black Isle, a short detour from the main road, is traditional farming country. On the south of the peninsula, Chanonry Point, is the best place to spot dolphins feeding and playing in the Moray Firth. Cromarty, a historic port on the northeast tip of the peninsula, is one of Scotland's prettiest villages.
Further north, Dornoch is another good-looking seaside town, with a huge sweep of golden sands, and as you edge even further up there is an impressive number of historic sites. Dunrobin Castle (pictured) is the embodiment of a Disney fan's fantasy, while the craggy remains of Castle Sinclair Girnigoe and the deserted town of Badbea offer a bleaker window into the past.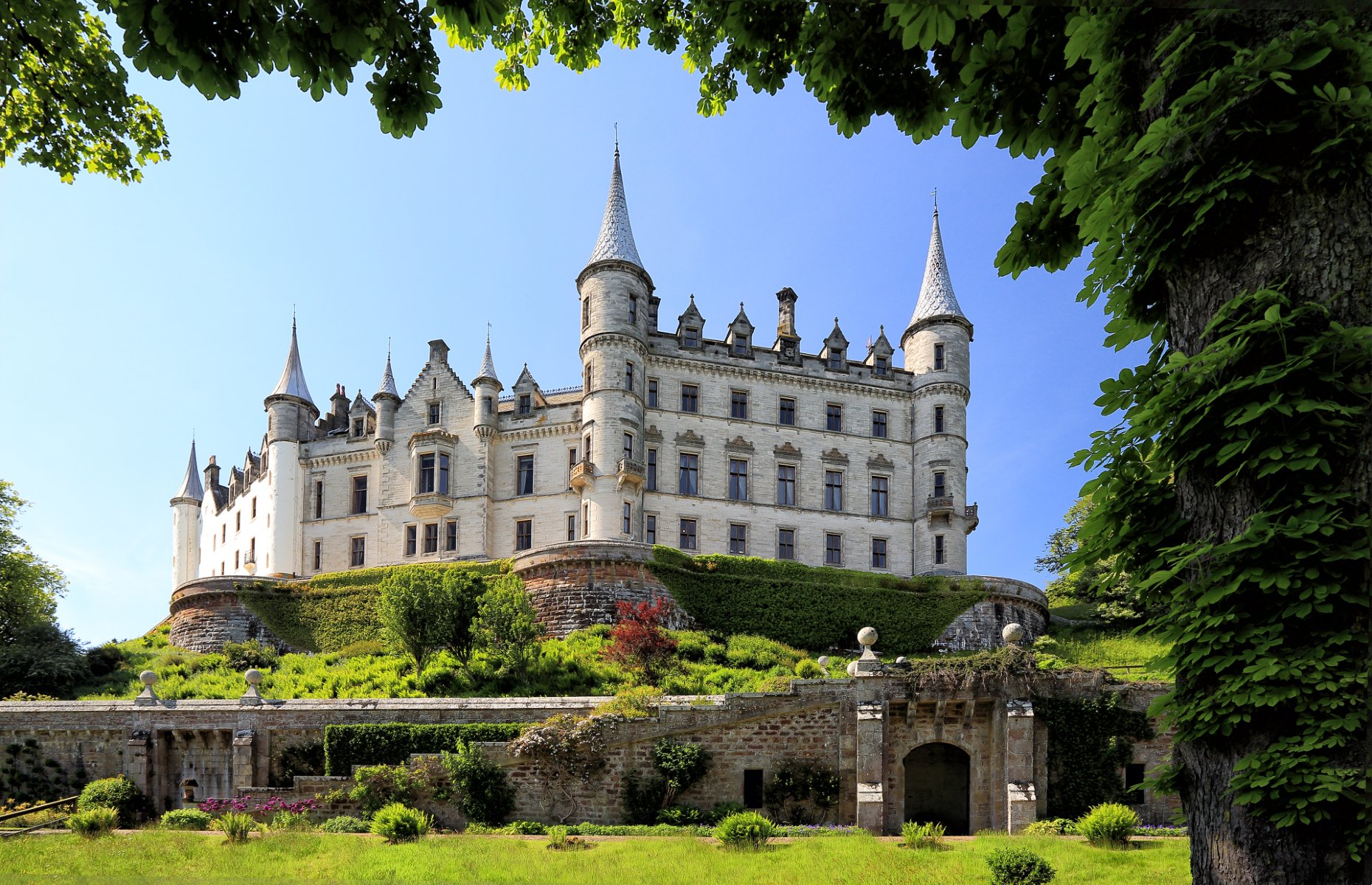 Binson Calfort/Shutterstock
Whisky lovers should stop off in the once dry town of Wick for a tour of Old Pulteney Distillery and Duncansby sea stacks, whose needle-sharp pinnacles are testament to the force of Scotland's seas, are a perfect photo opportunity.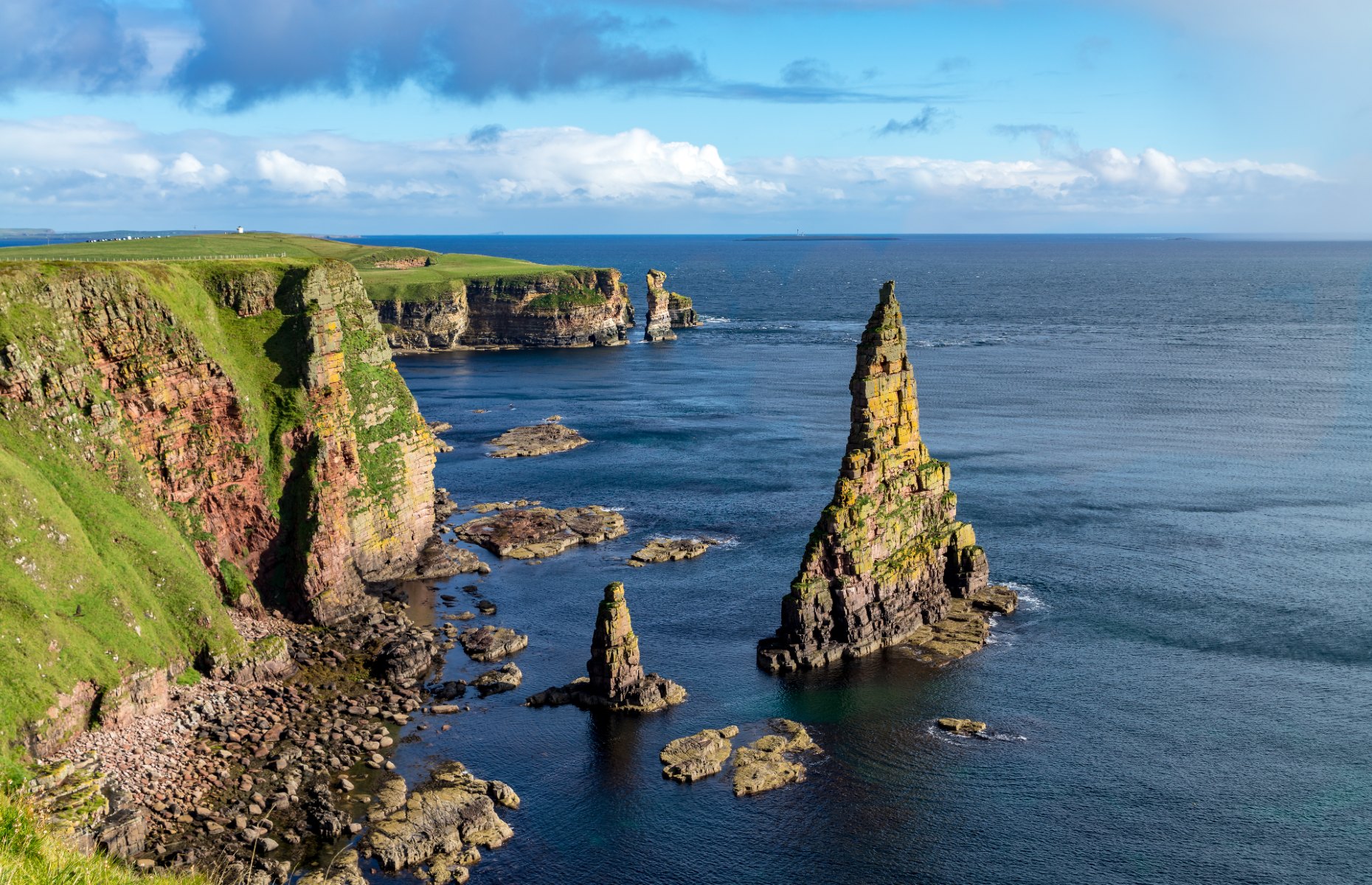 Catuncia/Shutterstock
Most people consider John O' Groats the most northerly point of mainland Britain, but of course it isn't. Once you've taken the obligatory selfie at the signpost, follow the coastal road west and turn right onto Dunnet Head, the true north of the mainland. This wild, exposed headland is a cacophony of congregating seabirds (puffins can be seen May to mid-August) and you can look out towards Orkney, which looks almost close enough to swim.
Don't leave Dunnet until you've popped into Dunnet Bay Distillers for a gin tasting, if tours are running, or to pick up a bottle of its hand-crafted Rock Rose gin, which uses local botanicals to give it a suitably windswept and floral finish.
For much of the route travelling west, the road flirts between hugging the coast and dipping inland to desolate moorland where Highland coos stare into the face of blistering winds and oblivious sheep often block the road.
Beaches are ten a penny in this part of the world, but Farr Beach is one that so far has fallen well enough beneath the radar to still be quiet most of the time. As you get nearer to Durness, the sands of the many beaches get whiter and the water more turquoise.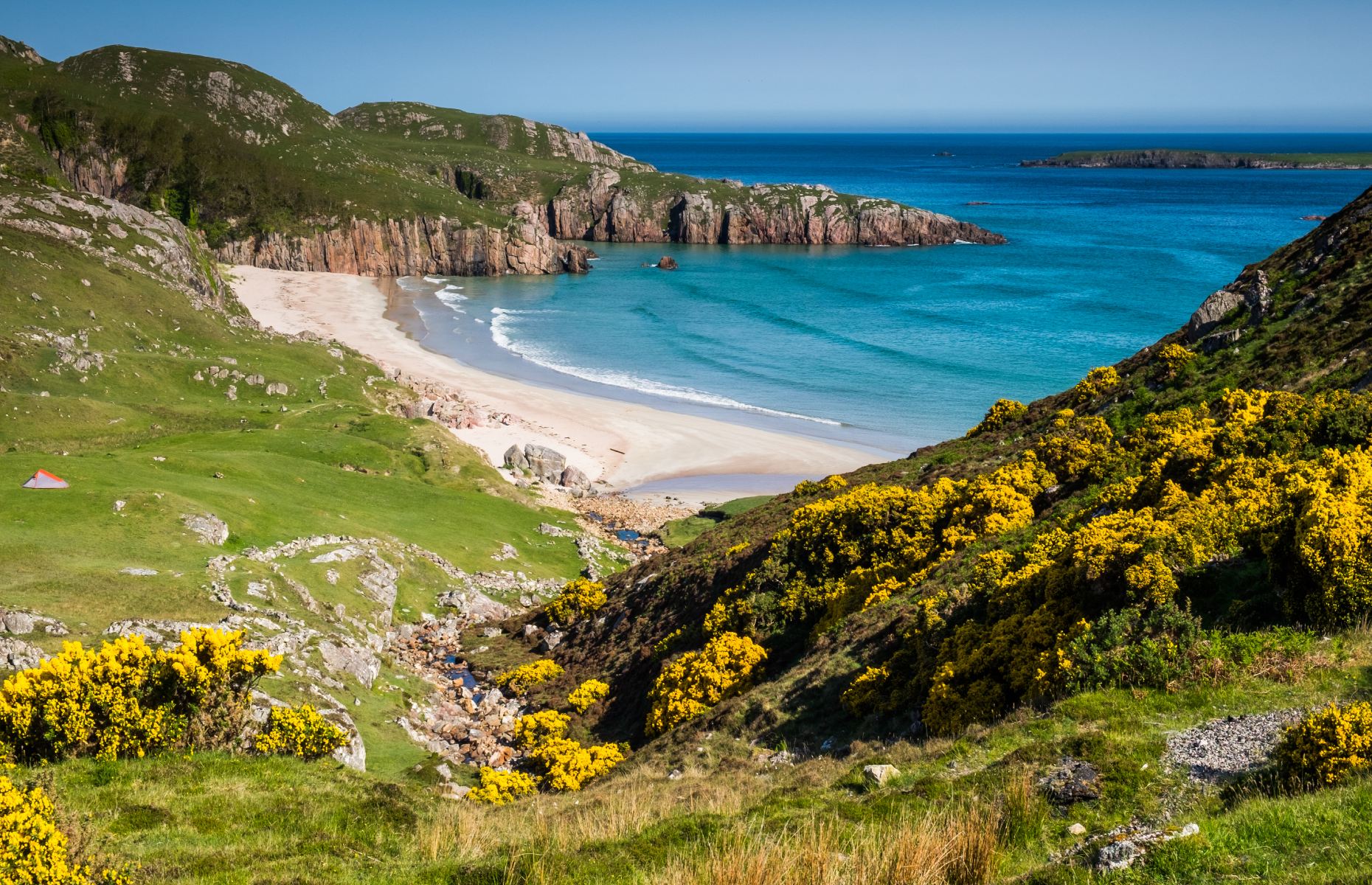 Jaroslav Sekeres/Shutterstock
Durness is famous for its sea caves, which are OK, if a bit of a tourist trap. Tourists also flock to Balnakeil Beach, which you'll doubtless want to see, while the idiosyncratic Balnakeil Craft Village is a good place to spend an hour or two and warming up with a hot chocolate from Cocoa Mountain is always advisable.
After Durness, the NC500 road swerves south, down into some of the most dramatic terrain on British soil.
The star of this jaw-locking stretch of the route is the landscape. Mile after mile, scenes that look like they are stills from a blockbuster film are revealed. Mountains, like the inimitable Suilven, rise steeply out of melancholy moorland like soldiers making their last stand and icy lochs mirror the sky.
In Wester Ross, Loch Torridon and its many mountains are ready-made for adventure and the Bealach na Bà is an old cattle pass that travels through the Applecross mountains that has been labelled Britain's most dangerous road. Rising to a height of 2,053 feet (626m) above sea level and with sharp bends that seem to appear out of nowhere, it's only suitable for experienced and confident (though not over-confident) drivers.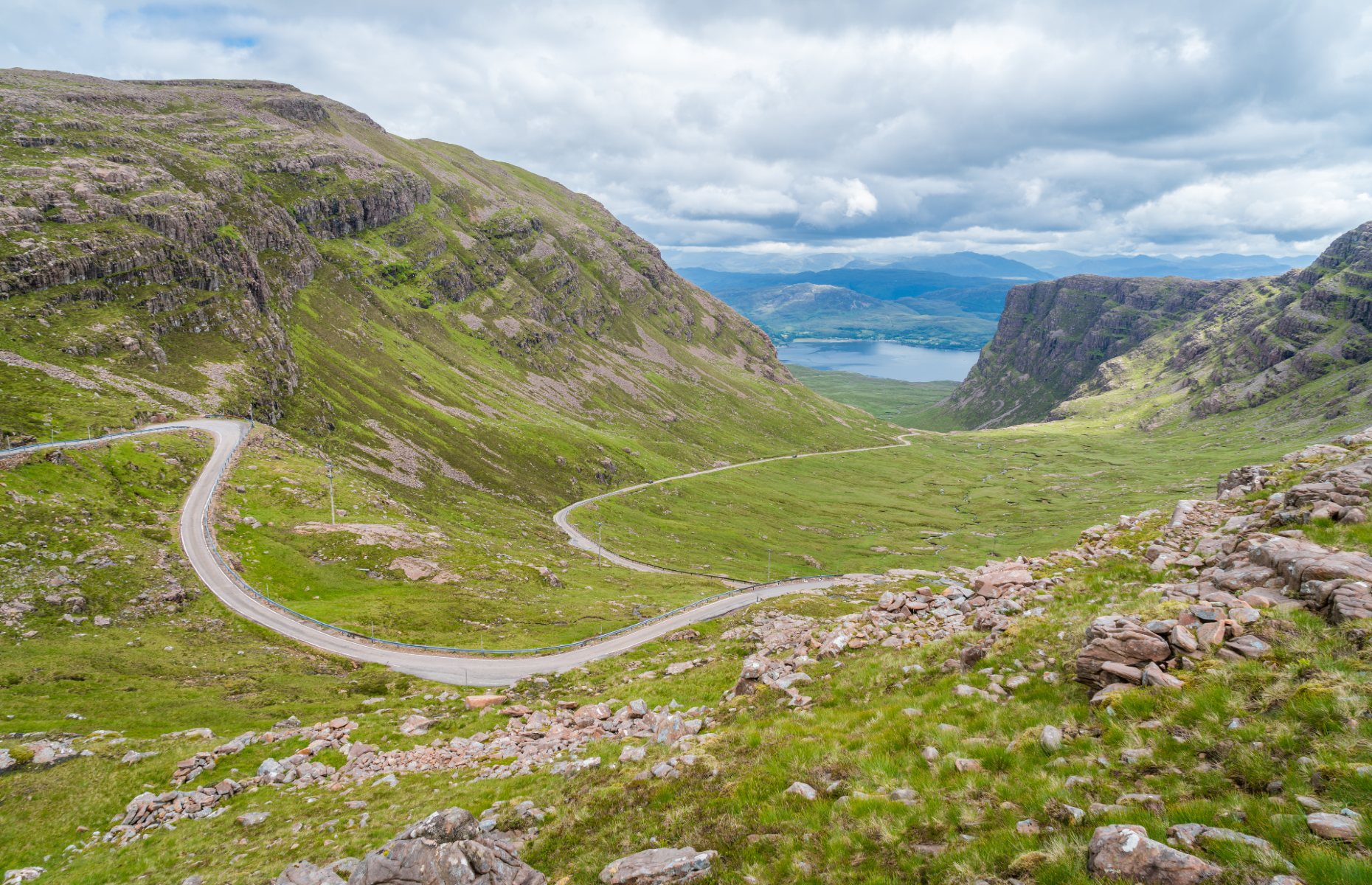 Stefano_Valeri/Shutterstock
READ MORE: Jaw-dropping pictures of the world's most dangerous roads
It's a spectacular experience if you can stomach it and once you reach Applecross you are rewarded with views across to Skye and the Outer Hebrides, as well as simple, warming food and good ale at the Applecross Inn.
The final stretch east inland to Inverness is milder and more serene and there are not too many reasons to stop, aside from a stretch of the legs at Rogie Falls or lunch in the spa town of Strathpeffer.
Worth-your-while detours
There are so many possible detours from this route it's hard to choose just a few – what many people forget is that within the 516-mile (830km) touring route is an area of thousands of square miles, with few tourist attractions perhaps, but plenty of places to cycle, wild swim, star gaze or even witness the Northern Lights, if you're lucky.
Alladale Wilderness Reserve, just 26 miles (42km) west of Dornoch, is the location of one of the biggest conservation efforts currently taking place in Scotland and offers cottages to stay in, ranger tours and a chance to see Scotland restored to her natural state amid its 23,000 acres.
As you're travelling north from Dornoch, rather than continue on the A99 to Wick, take a left turn at Helmsdale and you enter the Flow Country, one of the biggest areas of peat bogland in the whole of Europe and an important habitat for much wildlife.
Along the north coast, you can of course make a detour from John O' Groats or nearby Gills Bay by ferry over to Orkney for a few days or longer.
After leaving Durness and travelling south, you might want to plot your satnav to East Keoldale Pier and take the ferry over the Kyle of Durness to reach Cape Wrath. The most northwesterly point of the British mainland is so hard to get to that you can't take your own car there, but must endure a minibus trip along 11 miles (18km) of bumpy track.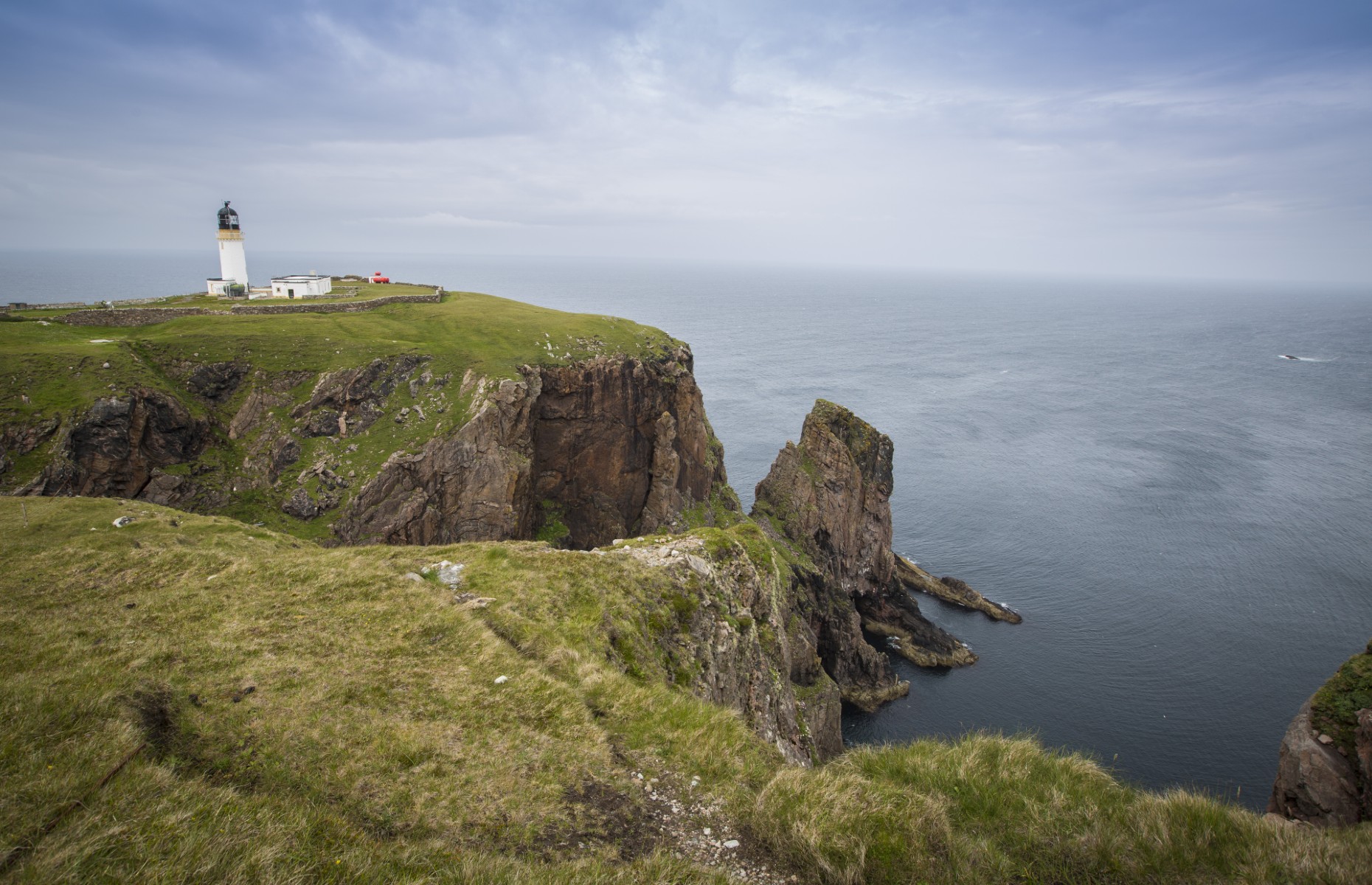 Dejonckheere/Shutterstock
Many visitors heading south from Kylesku opt to stay on the A894 to save time as they head towards Ullapool, but this is a mistake. The Drumbeg Road (B869) is a crucial part of the NC500 that veers round heart-stopping hairpin bends towards Achmelvich Beach for an exhilarating drive and some lovely stop-offs, including little-known Clachtoll Beach.
Further south, the road down into Diabaig from Torridon affords one of the best loch views in Scotland, while if you continue south from Applecross, you'll eventually come to the pretty village of Plockton. Known as the 'Jewel of the Highlands', Plockton is a sweet, uncomplicated place, where you can kayak or take a seal-spotting trip, or cosy down in one of the very good inns for a night of traditional music.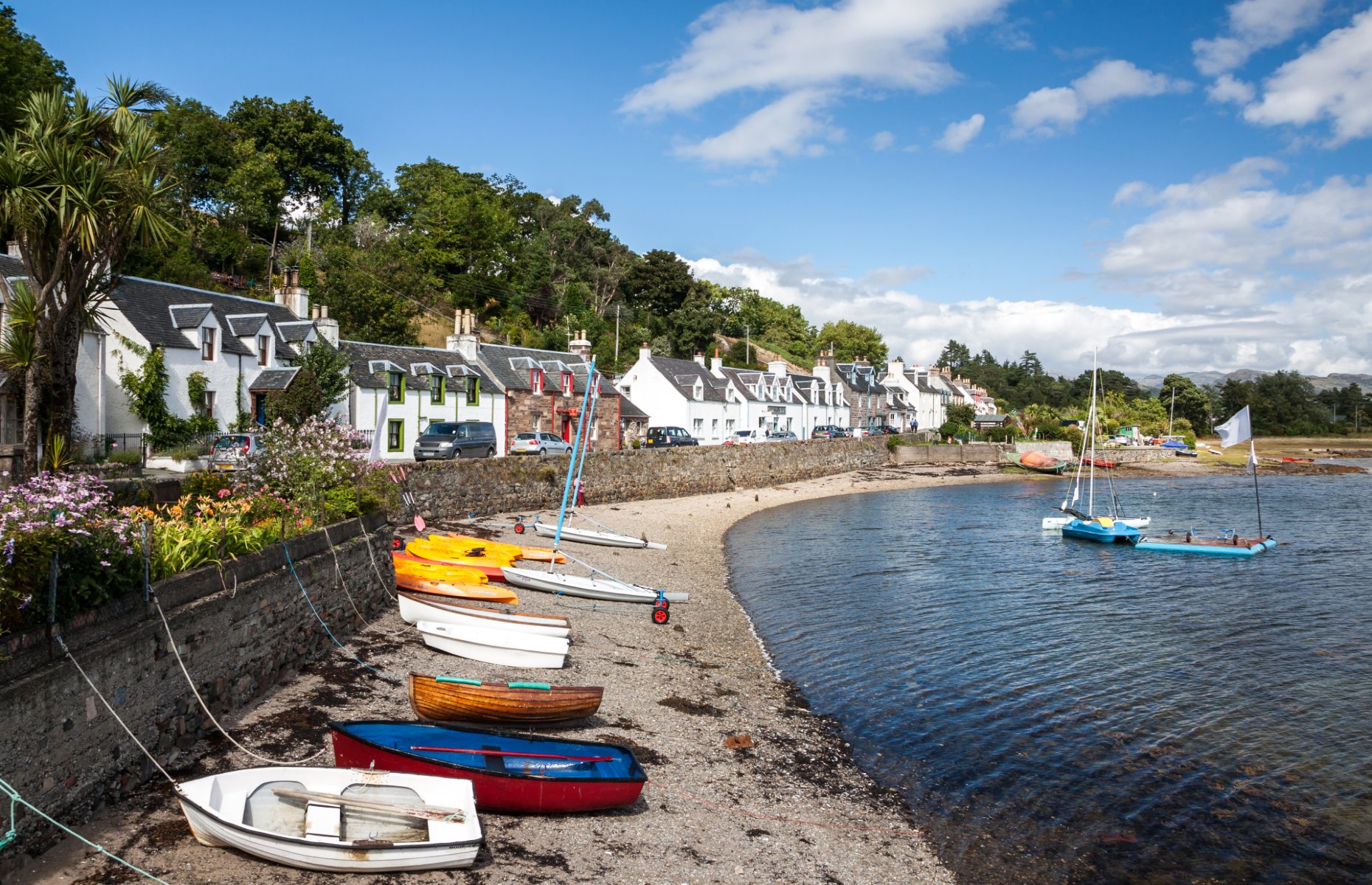 Bucchi Francesco/Shutterstock
READ MORE: The UK's prettiest small towns and villages
Best places to stay
Black Isle Yurts
Live the simple life in comfort in one of these off-grid kitted-out yurts which each come with a double bed, wood burner and other home comforts. Toilets and showers are in a separate building. Set amid private woodland overlooking the Moray Firth, a footpath takes you down to a private beach from where you may be able to spot dolphins, or even otters.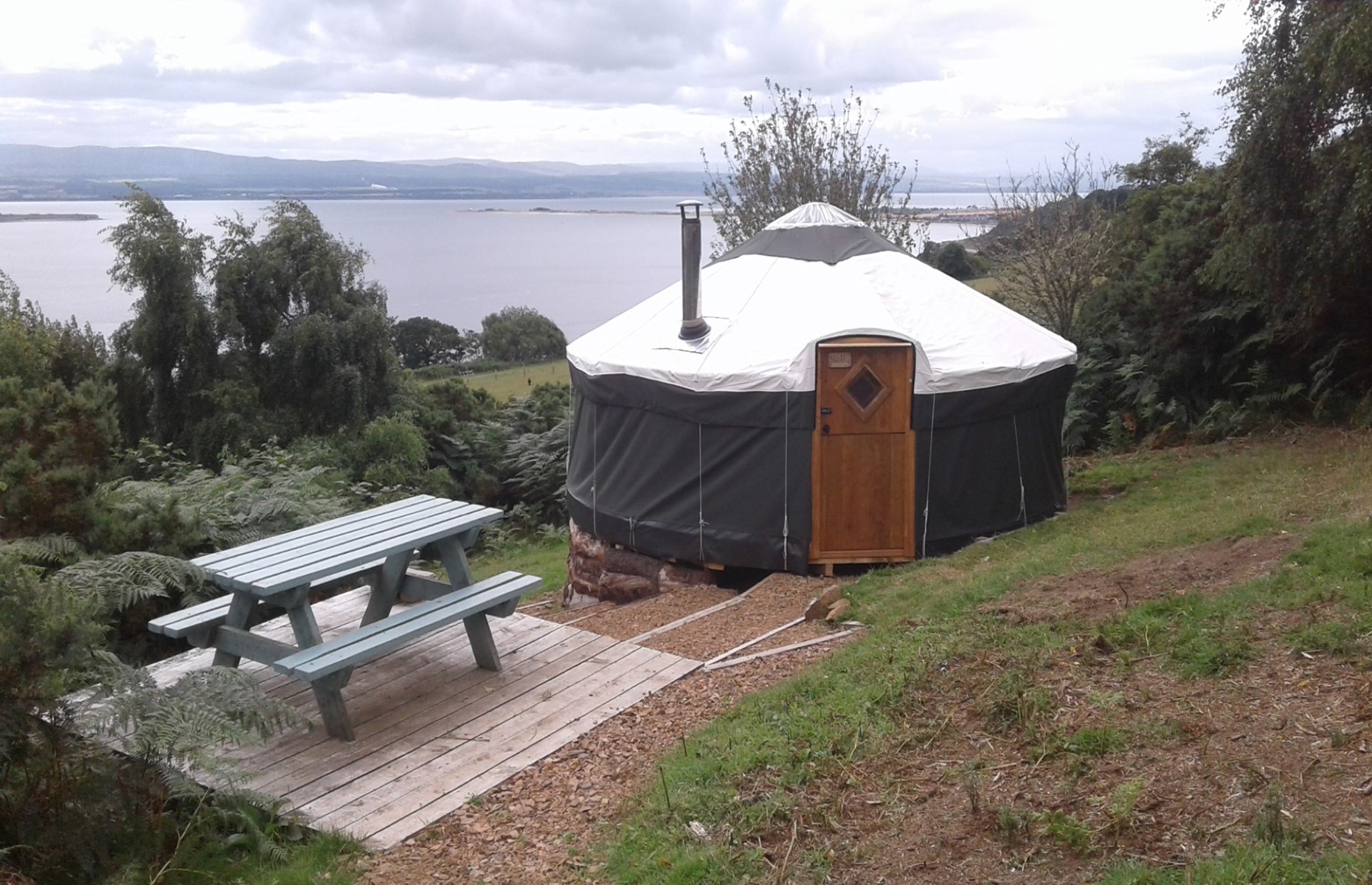 Black Isle Yurts/Facebook
The Granary Lodge B&B
Romantic and elegant rooms in a Victoriana style can be found within the old granary building in the grounds of the Castle of Mey (the late Queen Mother's home), just outside Thurso on the north coast. Breakfast is served in the dining room, which has wonderful views from three aspects, and the drawing room and its open fire is a nice place to unwind at the end of the day.
The Torridon Hotel
You'd be hard pushed to find a Highland lodge of this calibre in a better location. Seen from afar, the Scots Baronial-style turrets of the Torridon Hotel are dwarfed by the hills behind it, and once inside, crackling fires, a well-stocked whisky bar and an excellent restaurant are the ideal accompaniments to views of more hills and, of course, that huge loch.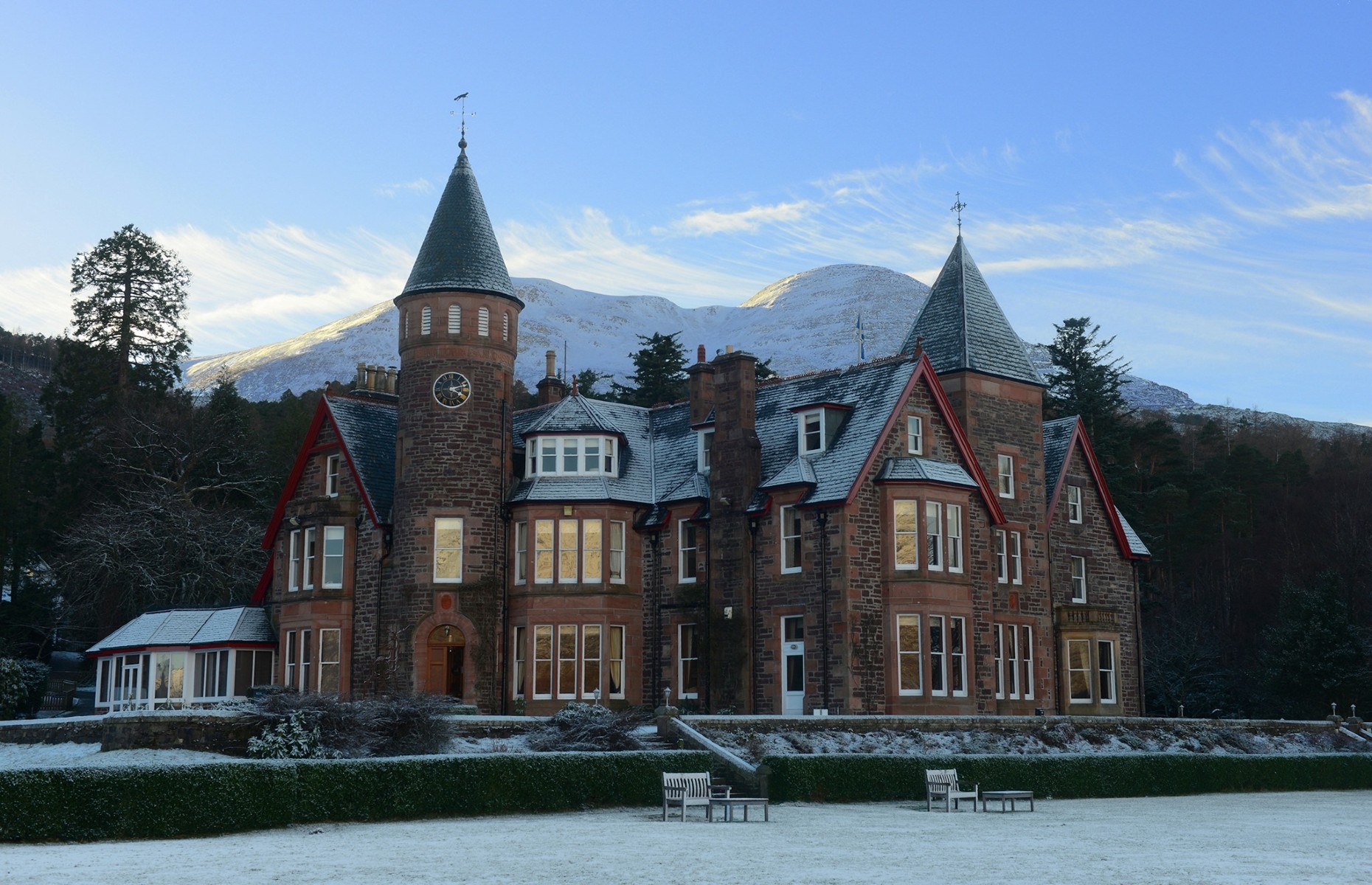 The Torridon/Facebook
With wellies and brollies to borrow at the door, you might want to explore the vast estate, but nobody would blame you if you just sank into a sofa inside and watched nature unfold through the windows.
Best places to eat
The Seafood Shack
This wooden hut by the harbour in Ullapool has rightly earned an excellent reputation for serving up delicious and unpretentious seafood delivered straight from the fishing boats. Local delicacies such as lobster and scallops are cooked fresh to order and you can sit and eat on a bench outside as you watch the boats come and go.
Captain's Galley
For eating in, this small 18th-century whitewashed building in the fishing town of Scrabster is a welcoming stop-off as you drive along the north coast. With a focus on sustainability, the chef at Captain's Galley doesn't know what the menu will be until the fresh fish comes in from market that day, but the likes of langoustines and oysters are always served with seasonal vegetables and the most delicate of dressings.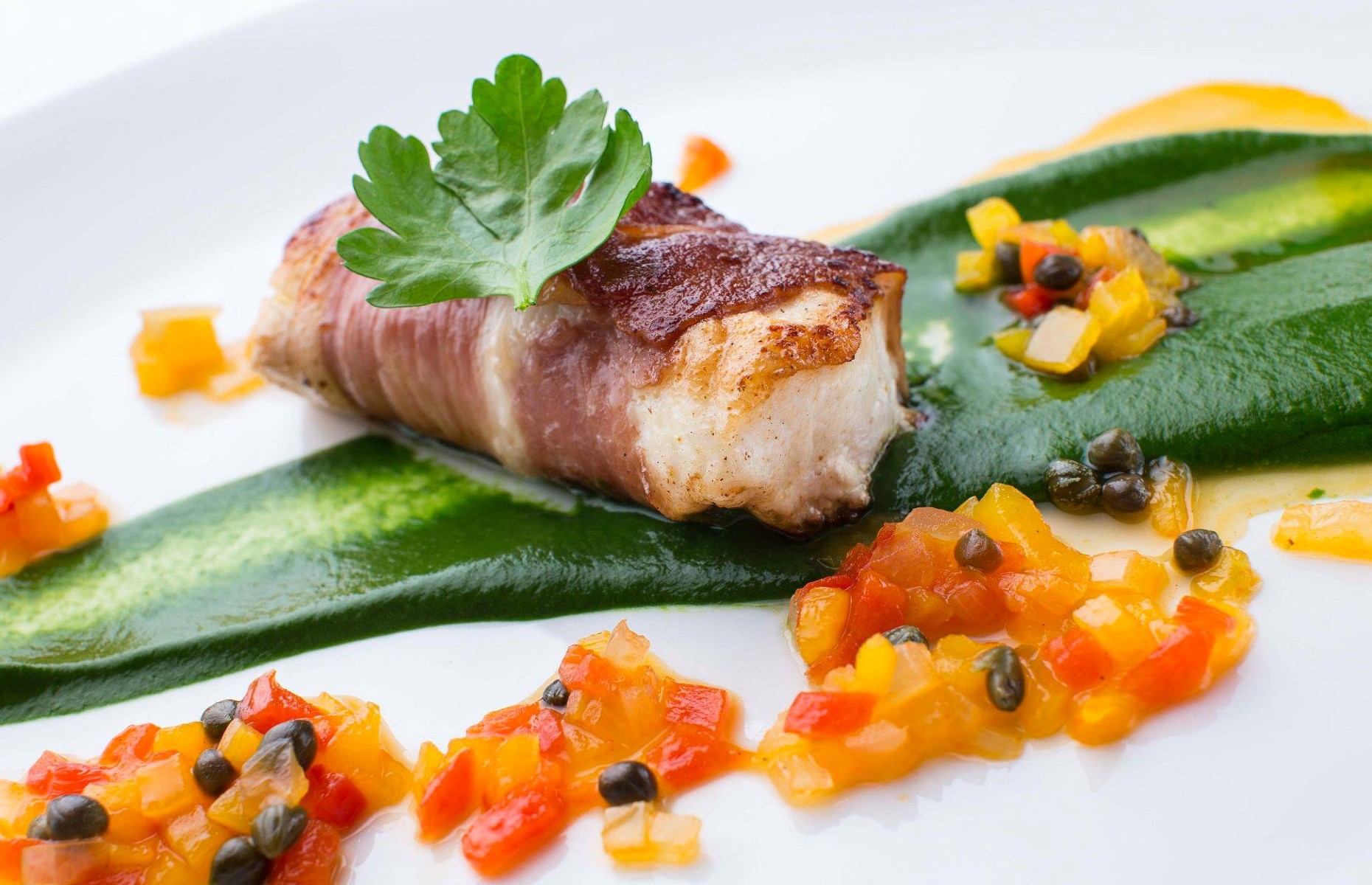 Captain's Galley Seafood Restaurant/Facebook
The Kylesku Hotel
People travel from all over the northwest Highlands for lunch or dinner at this loch-side restaurant with rooms by the Kylesku Bridge in Assynt. Large windows from pretty much every table give gorgeous views over Loch Glendhu, and the service is swift, friendly and unobtrusive. However, it's the ultra-local menu of seafood and meat from nearby crofts that ensures most guests return.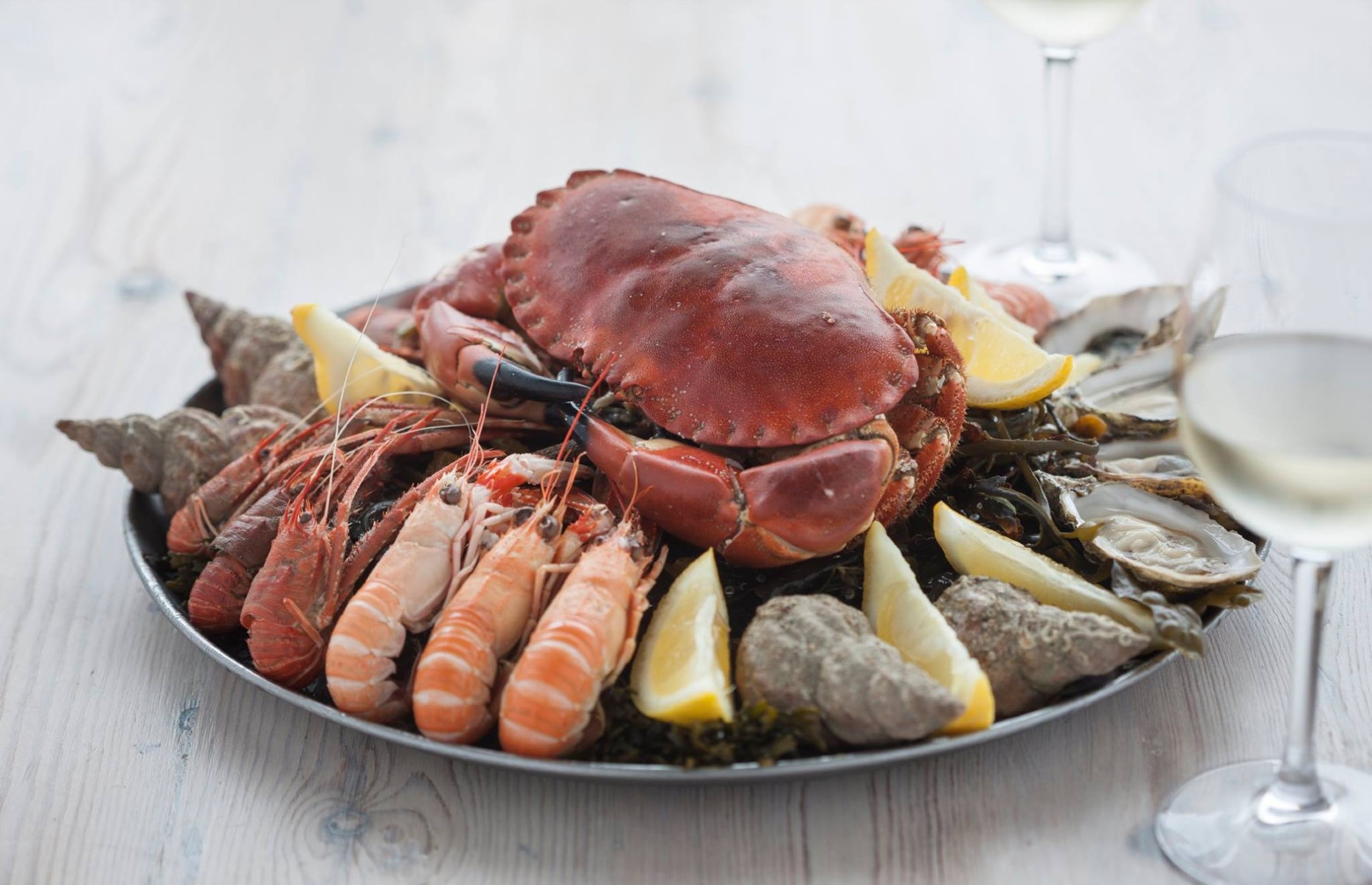 Kylesku Hotel/Facebook
Getting around the NC500
Driving is the obvious way to travel the NC500, and you can use an interactive route planner on the North Coast 500 website.
Arnold Clark, a friendly and competitively priced Scottish car hire firm has a base in Inverness, either at the airport, which usually has flights arriving in from London, Birmingham, Dublin and Bristol, or the train station where the Caledonian Sleeper train arrives in from London each morning except Sundays.
Of course, some people choose to cycle the route, but it is only really for serious cyclists. You'll need to allow a minimum of eight days (assuming around 65 miles/105km cycling a day) to complete it.
Public transport is more problematic – there are trains from Inverness to places like Thurso and local buses run some of the stretches, but you'll inevitably miss out on some of the smaller, more characterful places. If you don't drive and still would like to experience some of what the NC500 has to offer, then you could book a tour with a small-scale firm such as North Coast Explorer.
Be a responsible traveller on the NC500
Of course, since its inception, the NC500 has not been without its criticisms. Some locals and businesses along the route have long argued that many visitors actually spend very little money on their travels, except in the larger towns where they stock up on petrol and other necessities.
The problem? They're travelling too quickly, with their eye on the final prize of completing the route and getting their NC500 passport stamped (yes, really), without giving thought or time to the communities they are passing through.
On your travels, make sure you stop for coffee and lunch (which may need to be booked ahead at the moment). Overnight a few times in one place, go out for dinner (when it's safe to, of course), pay to enter a local museum, and give yourself time to appreciate where you are. Better still, choose one region – Wester Ross, for instance, or Easter Ross, and spend your holiday really getting to know it. That way, you have plenty of reasons to come back another time and support the area.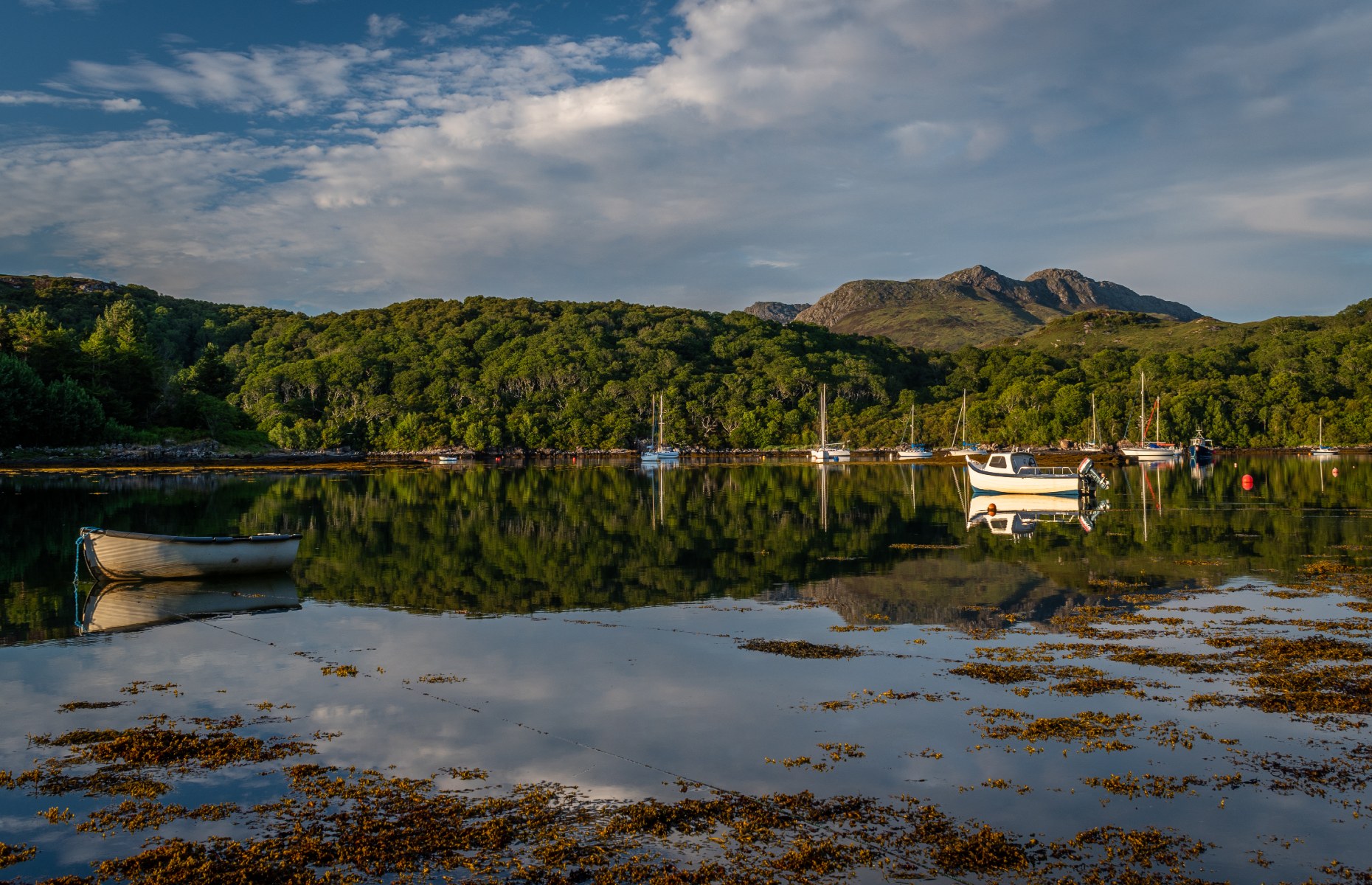 Dave A Bennett/Shutterstock
In summer, the roads can become clogged with cars and campervans. If you are driving a campervan or larger motorhome, be sensible – avoid some of the smaller, twisting routes, which are often single track. Pull over into a passing place if you are causing a tailback and stay the night at a campsite where possible. If you do wild camp (either with a camper or not) familiarise yourself with the Outdoor Access Code and remember to leave no trace.
Main image: Helen Hotson/Shutterstock
NC500 route map
Be the first to comment
Do you want to comment on this article? You need to be signed in for this feature