6 of the best holidays by ferry for 2020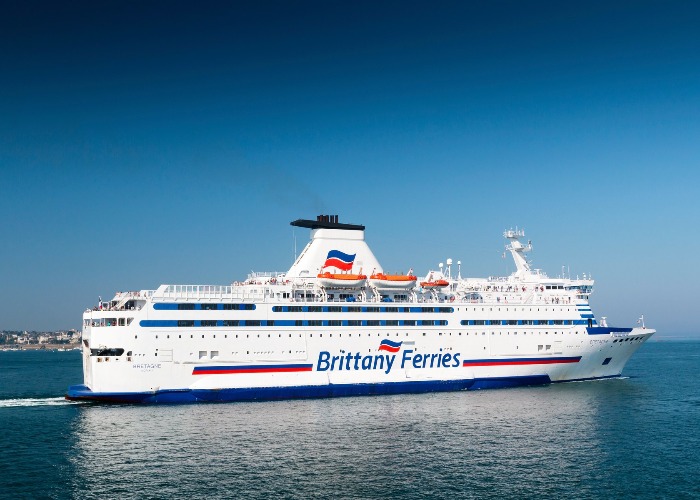 Want to avoid flying? These are our top picks for holidays by ferry...
For those who are itching to have a peaceful weekend away without the current pressures of air travel, ferries are a stress-free alternative to flying. From a cycling in Holland to exploring the Pink Granite Coast in Brittany, here are some of our favourite holidays a short sail away.
1. Puffin spotting on the Isles of Scilly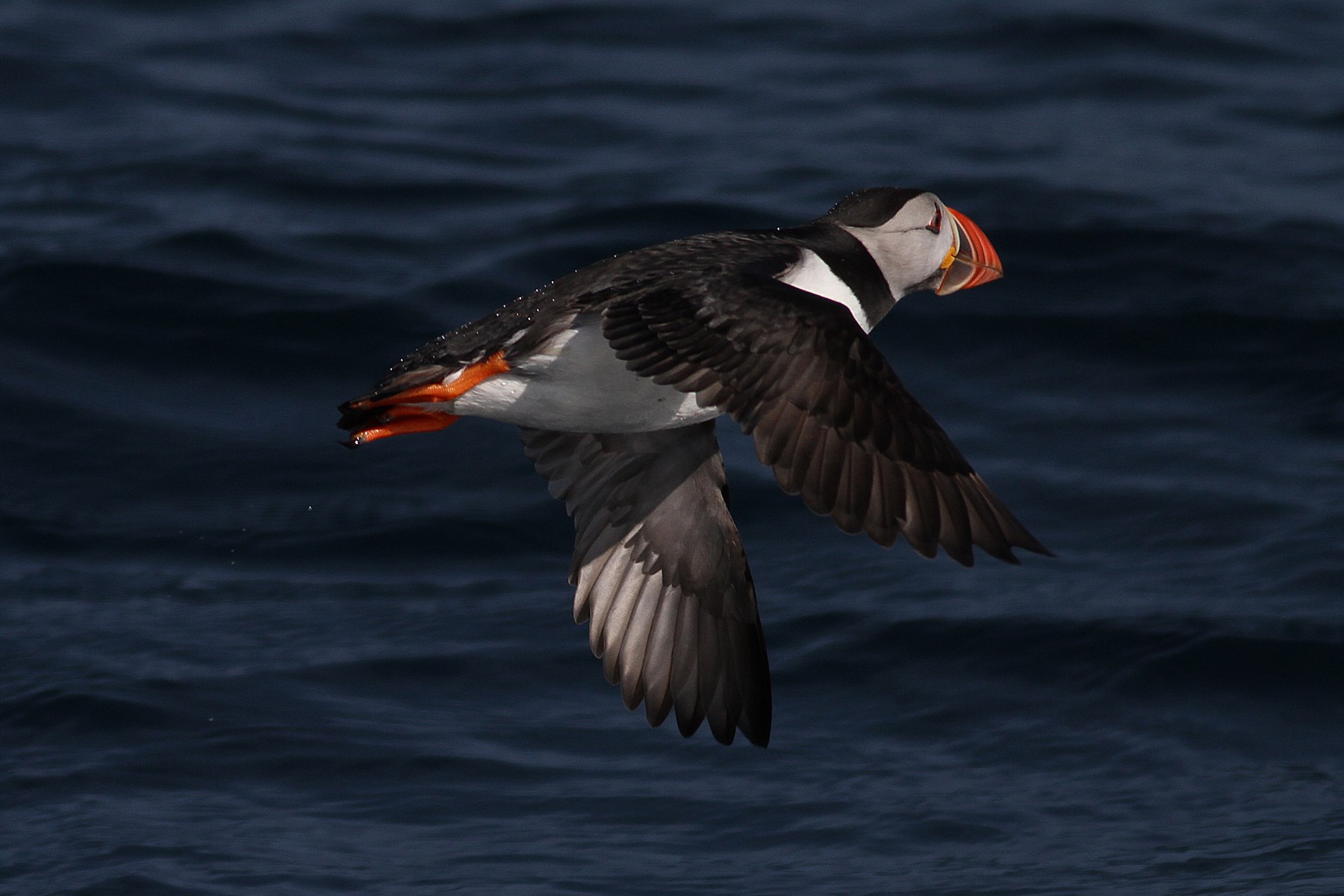 Visit Isles of Scilly
These colourful-billed seabirds can be found along UK coastlines and islands including the Scilly Isles. To see the beautiful birds in flight, set sail on The Scillonian ferry, operated by Isles of Scilly Travel which takes you to the pretty cluster of islands. Aside from the puffins, visitors may catch a glimpse of the grey seals that thrive in the island's warmer climate as well as dolphins that frolic in the waters.
If you fancy getting up close and personal with the local wildlife, Scilly Seal Snorkelling Co on St Martin's offers excursions where you can snorkel with the seals in their natural environment. As well as the incredible wildlife, the tiny islands have plenty of white sandy beaches, coastal walks and historical attractions to explore.
READ MORE: Our guide to the Scilly Isles
Booking details: Isles of Scilly Travel offers single sailing tickets for adults from £57.50, from Penzance to St Martin's. The journey takes 2 hours 45 minutes.
Where to stay: St Marys Hall Hotel on St Marys (which you can get to by boat from St Martin's) offers double or twin rooms from £264 per night.
2. Walking holiday in Brittany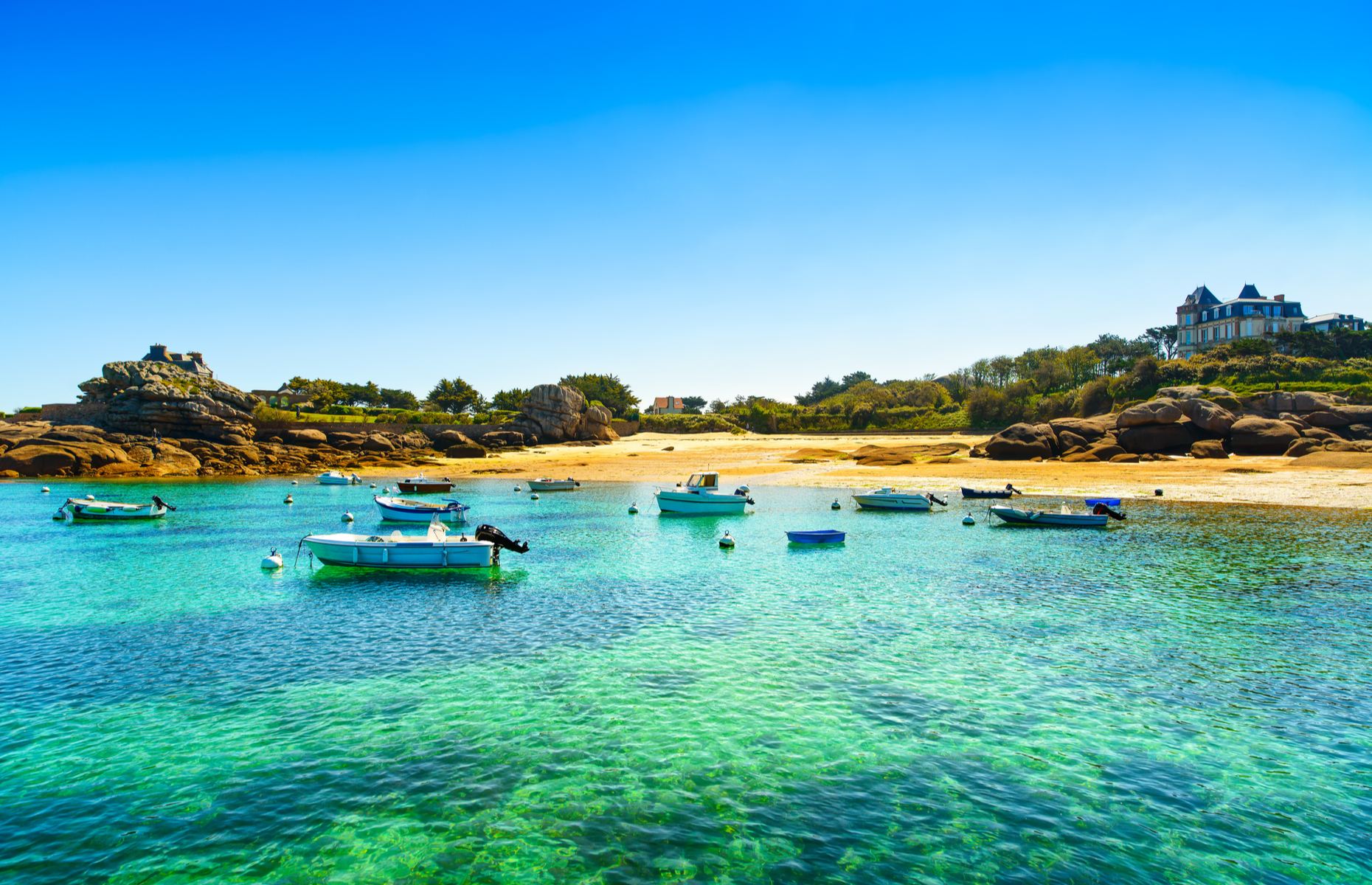 StevanZZ/Shutterstock
From picturesque rock bays to sparkling sandy beaches, Brittany's granite coast in France is a walker's paradise. InnTravel is offering travellers a scenic week of walking filled with some of the northern coast's most stunning sights.
Starting at the tiny hamlet of Kerbos, highlights include the charming harbour of Port de Ploumanac'h, exploring the cobbled streets of Tréguier and seeing the unspoiled coastal town of Trégastel (pictured).
Booking details: Brittany Ferries offers a single passenger return from £499 (€547) in August from Portsmouth to St Malo (just an hour's drive from Kerbos). The journey is 11 hours. Ferry prices vary depending on dates, times and vehicle size.
Where to stay: InnTravel's week of walking starts from £1,195 (€1,310) per person. It includes seven nights B&B accommodation, six dinners, five picnics, luggage transportation, route notes and maps. To book the holiday or to find out more, check out the website here.
3. Stargazing on the Isle of Wight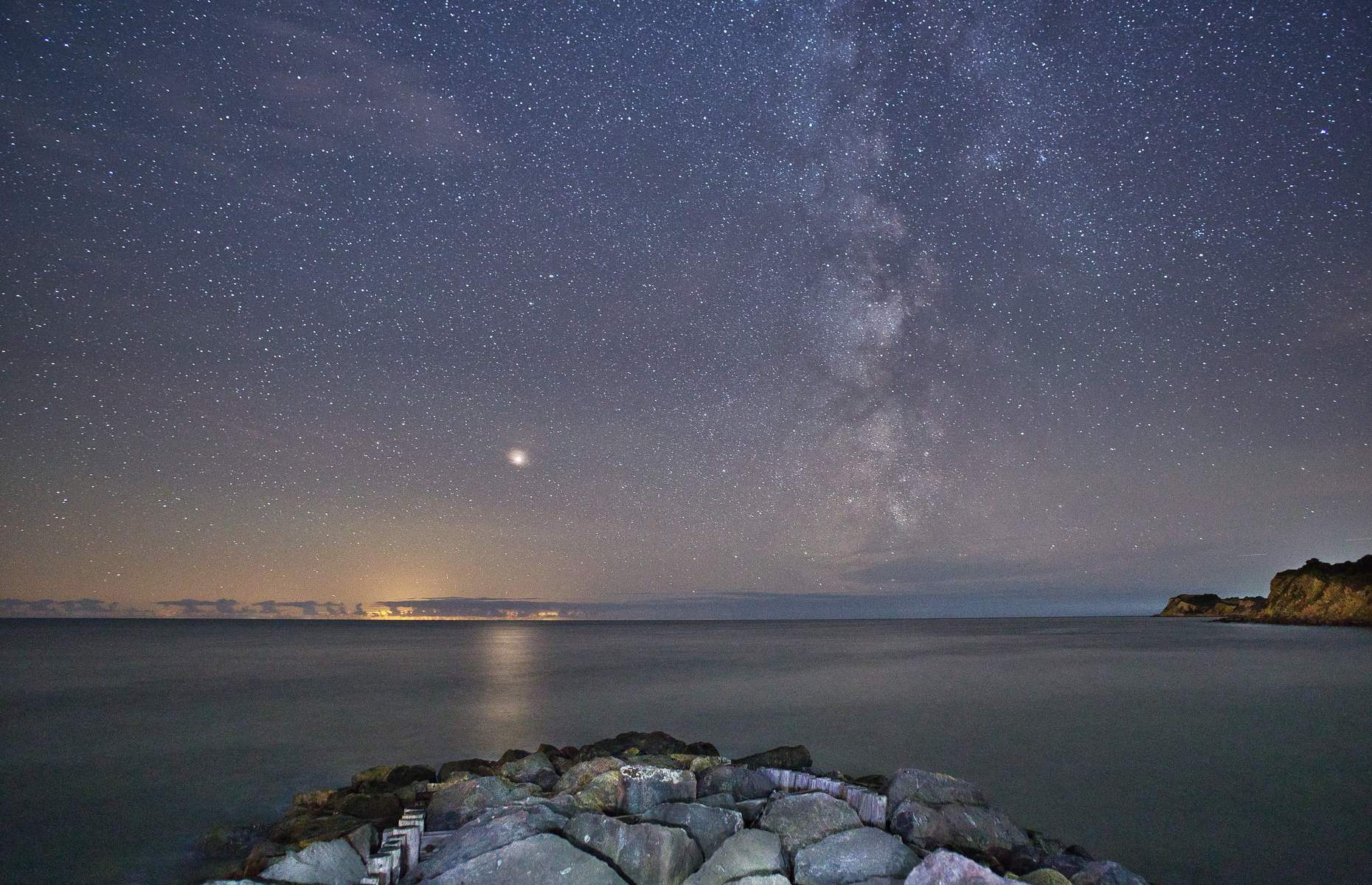 TwilightandTime/Shutterstock
In more remote areas of the British Isles, low levels of light pollution provide clear night skies, ideal for marvelling at the constellations. Thanks to its swathes of countryside and lack of major cities, the Isle of Wight is one of the best places to enjoy the stars, with plenty of stargazing spots dotted across the island.
READ MORE: Our guide to the Isle of Wight
Booking details: Wightlink ferries offers sailing crossings from Lymington to Yarmouth which takes around 40 minutes. Ticket prices vary based on vehicle type and travel dates. To book your spot or to get a quote, find out more here.
Where to stay: Bay Boutique Bed and Breakfast, near Freshwater Bay, offers a double room from £125 per night.
4. Cycling adventure in Holland
NBTC Holland Marketing
Fancy some adventure and solitude? A self-guided cycling holiday in Holland may be the perfect trip for you. First-timers and young families alike can enjoy its scenery by bike as the flat terrain and endless routes makes cycling there a breeze.
READ MORE: Follow the Netherlands' tulip trail here
Start your trip by driving from the Hook of Holland port to the the vibrant city of The Hague. Cycle along its charming streets and waterways towards Lisse, famed for its beautiful Keukenhof Gardens and colourful flower-framed paths. On the way, visit Leiden, well-known as Rembrandt's birthplace and popular for its museums and historic architecture.
Booking details: Stena Line runs an overnight ferry from £59 (€65) per person, departing from Harwich to Hook of Holland. The crossing takes 8 hours.
Where to stay: the Mercure Hotel Den Haag Central in The Hague offers double rooms from £124 (€138) per night.
Looking for a more foodie trip? Make an excursion to Gouda and the Netherlands' 'Cheese Valley'
5. Family-friendly break in Normandy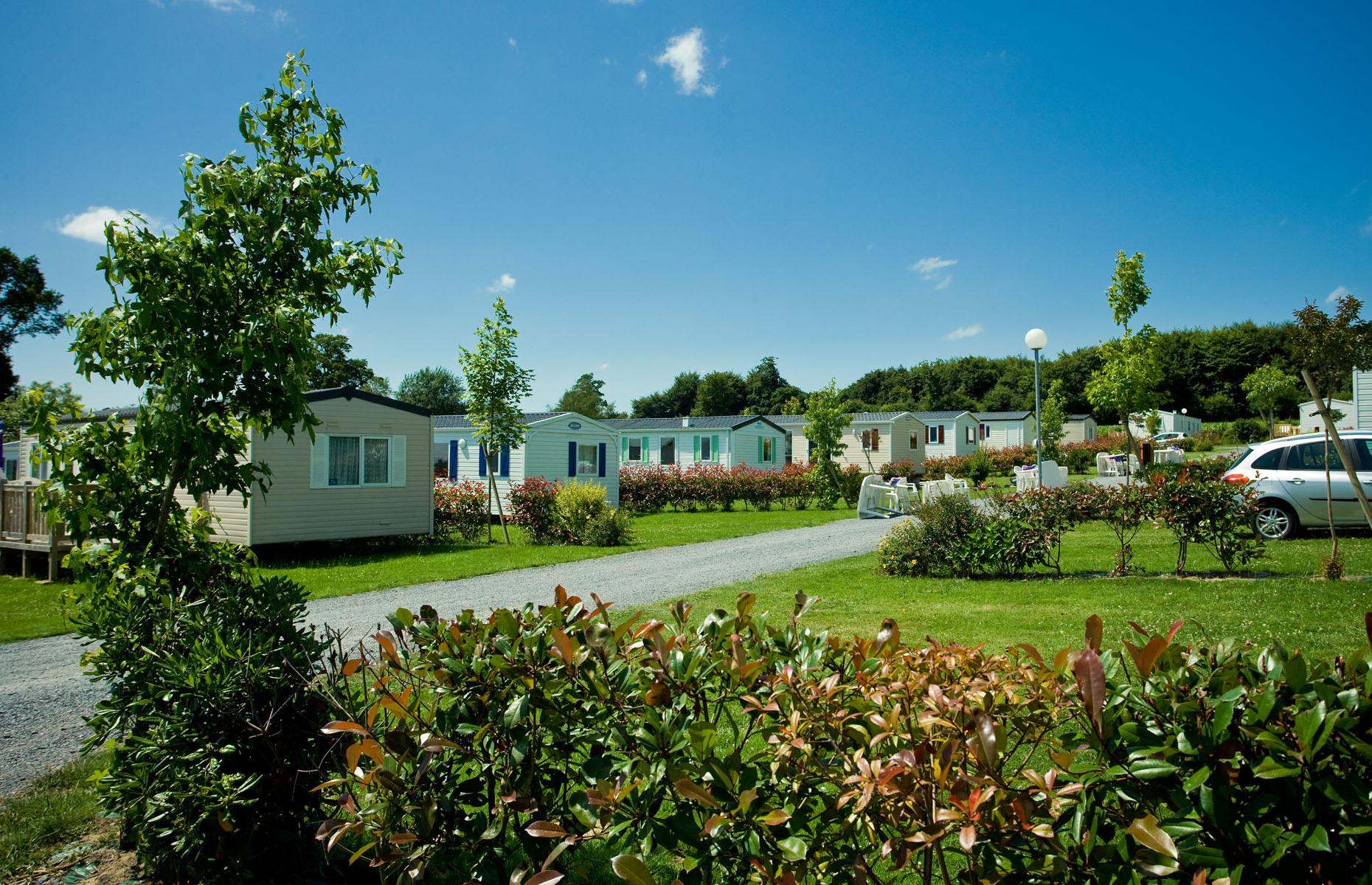 Siblu
With its pretty towns, charming coast and open countryside, Normandy is the ideal escape for family-filled fun. Head across the channel to Siblu's Domaine de Litteau in Calvados on the edge of the Cerisy Forest. The huge campsite retreat boasts an impressive covered pool complex, outdoor play zone and even a mini farm to keep the kids entertained.
Thanks to its prime spot in the heart of Normandy, the campsite is a great base for discovering everything the region has to offer, from medieval towns to Normandy's annual art festival celebrating some of France's greatest Impressionists.
Booking details: Brittany Ferries is offering return ferries in August starting from £525 (€575) departing from Portsmouth to Caen (less than an hour's drive from the campsite). The ferry crossing takes around 6 hours.
Where to stay: prices for seven nights at Domaine de Litteau, on a self-catered basis in a mobile home for up to six people, start from £622 (€682).
READ MORE: Here are France's prettiest villages
6. Hiking Ireland's Wicklow Way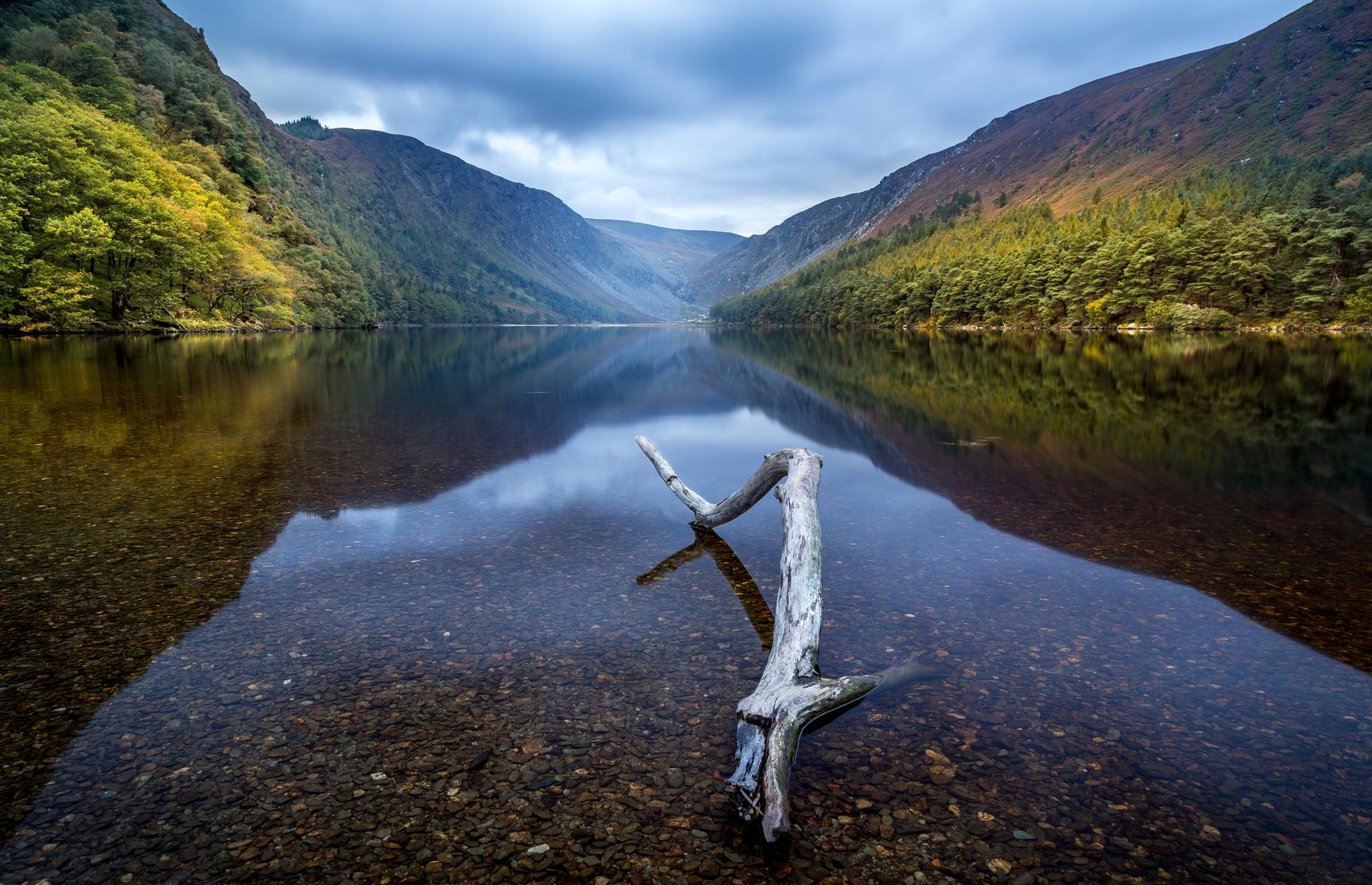 Bruno Biancardi/Shutterstock
Stretching from south Dublin across the entire County Wicklow, the 131-mile (211km) long Wicklow Way is one of Ireland's most impressive long-distance paths. For hikers looking to experience some of Ireand's most breathtaking natural wonders, Wilderness Island is offering a week-long trip exploring the best parts of the Way beyond the crowds of Dublin daytrippers.
Highlights from the jam-packed itinerary include walking through Glendalough, a spectacular glacial valley home to a ruined monastic city; Lough Tay, a dramatic stretch of water fringed by a sandy beach; and seeing the incredible Powerscourt Waterfall.
Booking details: Stena Line offers ferry crossings from £95 (€104) for a single car and driver departing from Holyhead to Dublin. The trip takes 3 hours 15 minutes.
Where to stay: Wilderness Ireland's hiking holiday starts from ;£1,686 (€1,870) per person. It includes six night's accommodation (including a deluxe spa hotel and Dublin accommodation), daily lunches, two dinners, luggage transfers and guided tours. You can find out more here.
All prices correct at the time of writing. Find out more about ferry travel with Discover Ferries.
Lead image: MarkUK97/Shutterstock
Be the first to comment
Do you want to comment on this article? You need to be signed in for this feature