5 essential experiences in Semarang, Indonesia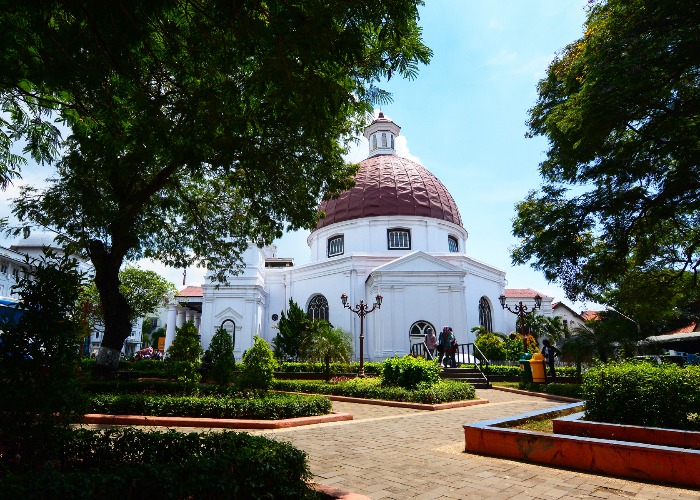 Exploring a bustling Old Town, trying your hand at local crafts and taking in stunning temples are just a few of the reasons why you should visit this on-the-up Indonesian port city
Hot and humid Semarang, located in the north of Indonesian island Java, strikes the right balance for a chilled-out city stay. Mooch around the thrumming Old Town, dipping into cafés and galleries, or get a snapshot of the city's diverse community and Chinese influence at the multi-faith Sam Poo Kong temple. Then there's the cuisine – street food in Chinatown, historic ice cream parlours and menus that echo Semarang's Dutch colonial past.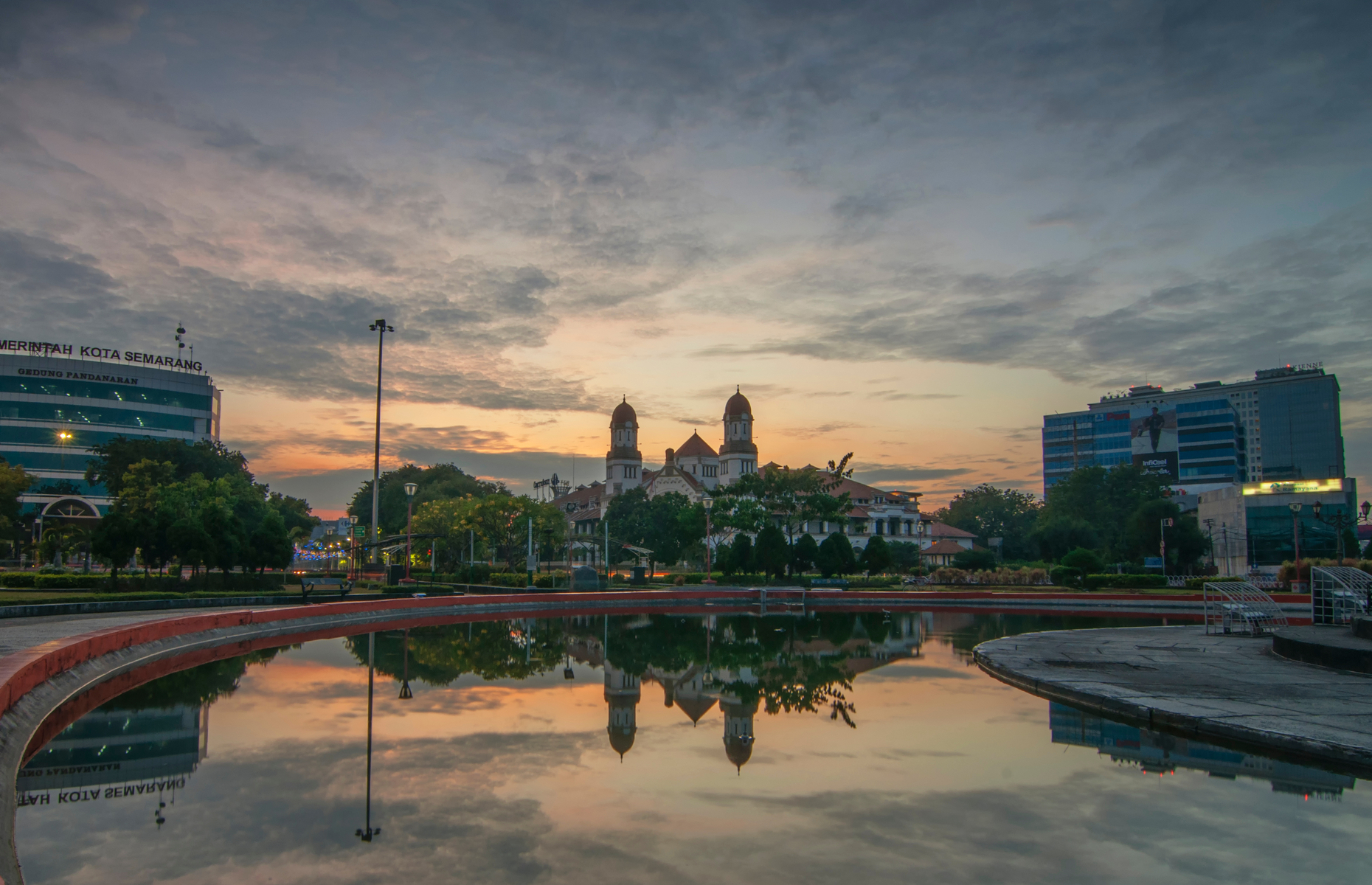 fredyngahu/Shutterstock
The city, which has the largest sea port in Central Java, is already a regular cruise stop, especially for visitors wanting to make an excursion to the stunning Borobudur temple complex further south. But it more than merits a visit even if you're staying on dry land.
Here are the top five things to do in Semarang.
1. Explore the Old Town
Semarang's Old Town, or Kota Lama as it's locally known, has been through several incarnations. Originally the commercial centre of the city under Dutch rule, then abandoned post-independence and notorious as a hub for illegal activities, today it couldn't be more different.
READ MORE: Discover Yogyakarta: Borobudur, royal palaces, street-side charcoal coffee and more
While the grand colonial buildings remain, they've been renovated and revived, housing shops, restaurants, galleries and other attractions. Families gather and friends hang out, posing for Instagram-worthy photos in the tree-dotted square and keeping cool in (very welcome) air-conditioned cafés.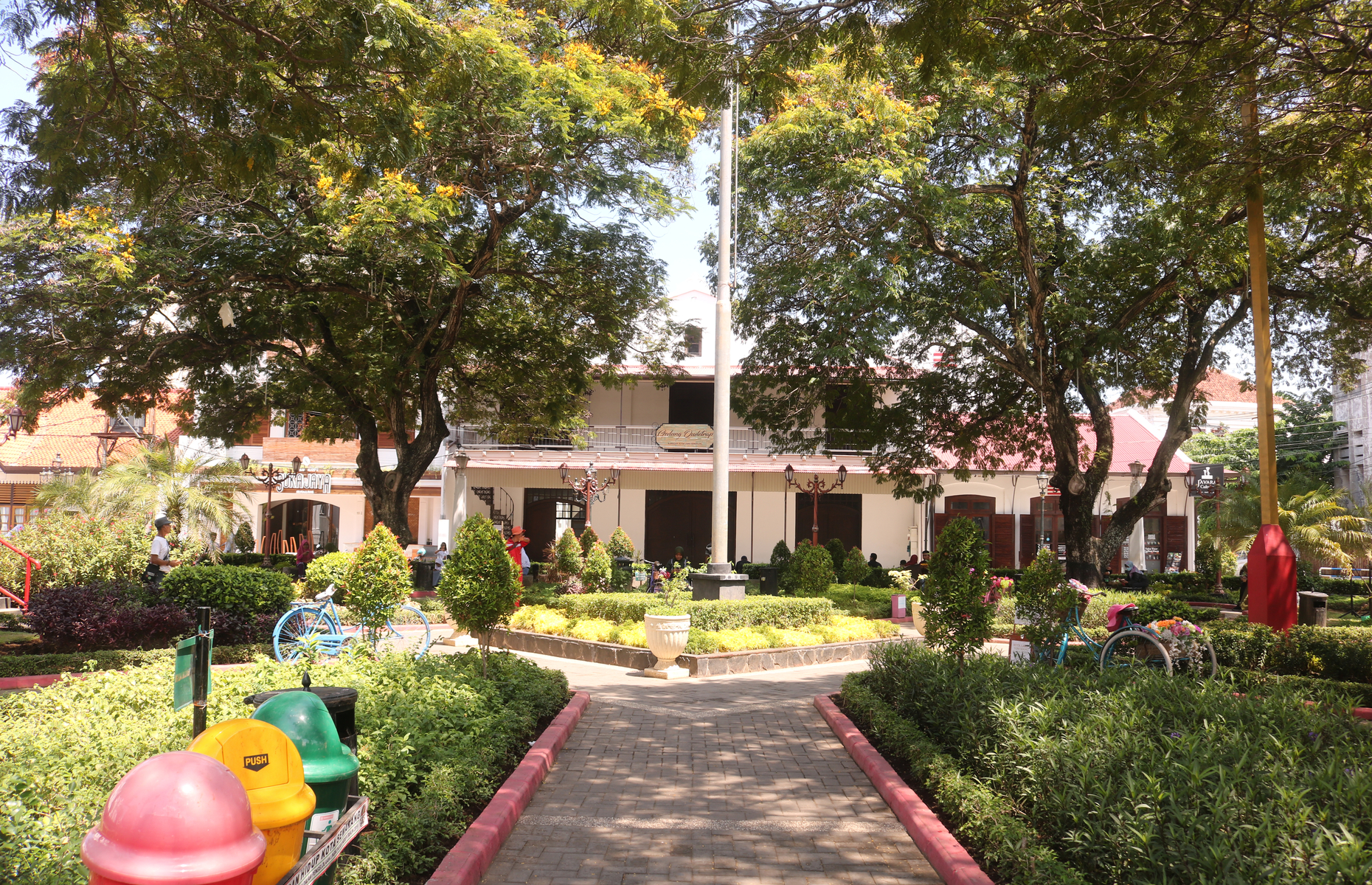 Faishalabdula/Shutterstock
There's more than enough to keep you busy for an afternoon. Take in an exhibition at Semarang Contemporary Art Gallery before wandering over to the striking white and orange-domed Blenduk Church and taking respite under the shade of trees in the small park close by. You could also get around on one of the red and yellow bikes parked by the main square. They're part of bike-sharing platform GOWES – download the app, add some credit, unlock one of the bicycles and drop it off wherever you like.
Browse the antiques and knick-knacks at Galeri Industri Kreatif Semarang then re-charge at Spiegel Bar & Bistro. The trendy, warehouse-style café and restaurant is bright and cavernous, serving great coffee, Western-style dishes and excellent cocktails.
2. Look around a unique temple complex
A slice of Chinese culture in Semarang, Sam Poo Kong is an incredible temple complex with a difference. The five pagoda-style structures, which incorporate Chinese and Javanese architecture, aren't tied to a specific religion but make up a place of worship for different groups. The complex, located in the west of the city, is also dedicated to Admiral Zheng He, who landed in Semarang with a fleet of ships from China in the early 1400s and established a small temple here.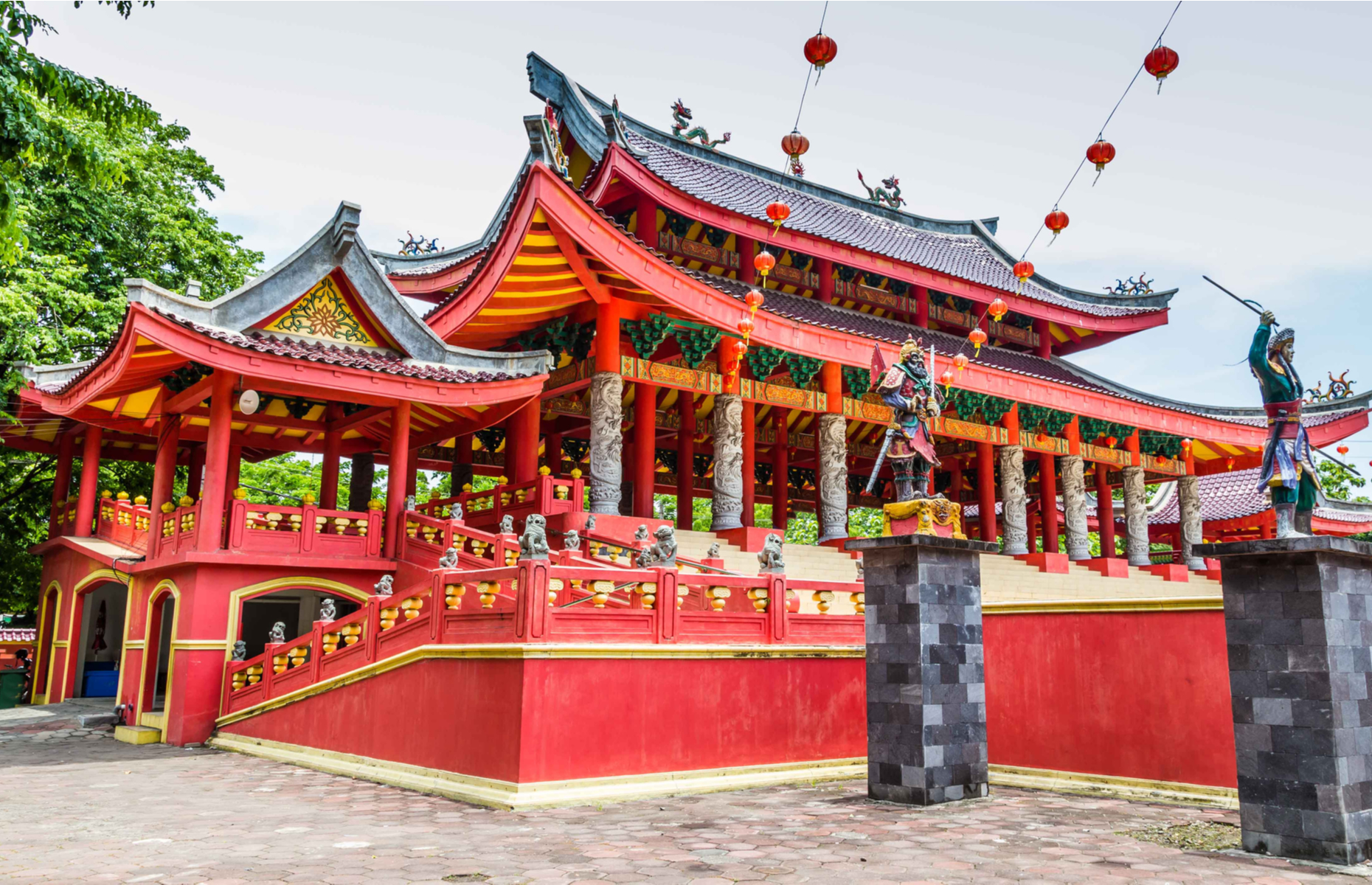 HildaWeges Photography/Shutterstock
The main, largest temple has a three-tiered red roof and a raised platform where you might spot children performing gymnastic-like dances as crowds gather around. Elsewhere open-sided temples house ornately-decorated shrines and strings of lanterns, with musky burning incense lacing the air. Don't miss the replica ship, symbolising Zheng He's vessel and the panel of intricate stone reliefs which tell the admiral's story.
READ MORE: Capital cool: 48 hours in Jakarta
3. Try your hand at local crafts
You'd be hard-pressed to go anywhere in Indonesia without coming across an example of batik. It's a traditional technique of hand-dyeing fabric and clothes whereby patterns are painted on or stamped on in wax, which then resist a colour dye. Different patterns are symbolic for different areas of Indonesia and also for different occasions.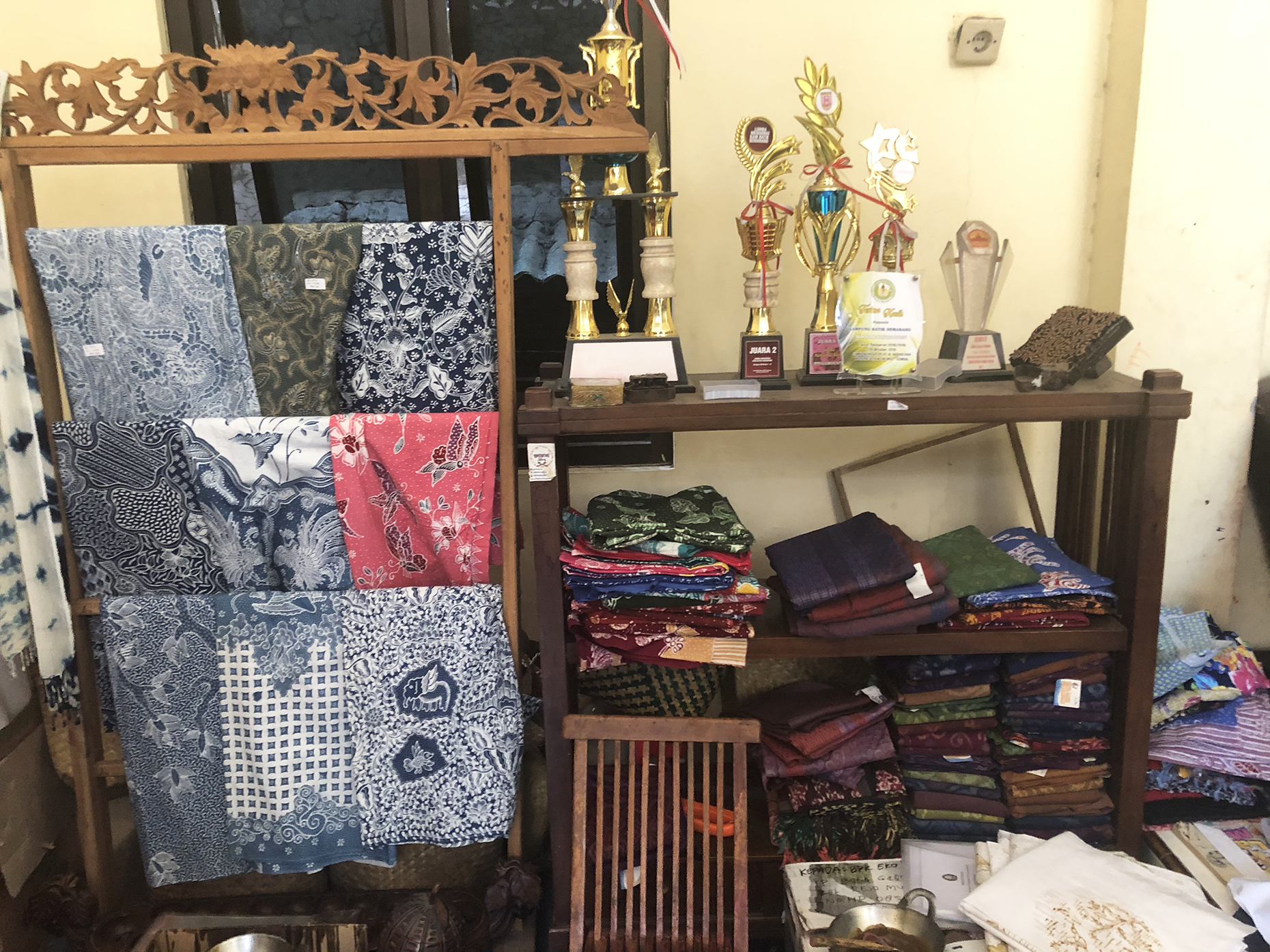 Photo by Daisy Meager
When you're in Semarang, there's only one place to go if you're in the market for all things batik. A ten-minute walk from the Old Town, Kampung Batik Gedong is a mini village within the city comprising of more than 100 studios and shops where items using the UNESCO-listed technique are made and sold.
Streets and alleyways are brightly painted with murals that are just as pretty as the clothes on display in workshops and boutiques. Walk around the area and soak up the calm and quiet atmosphere, a world away from the nearby buzzing Old Town.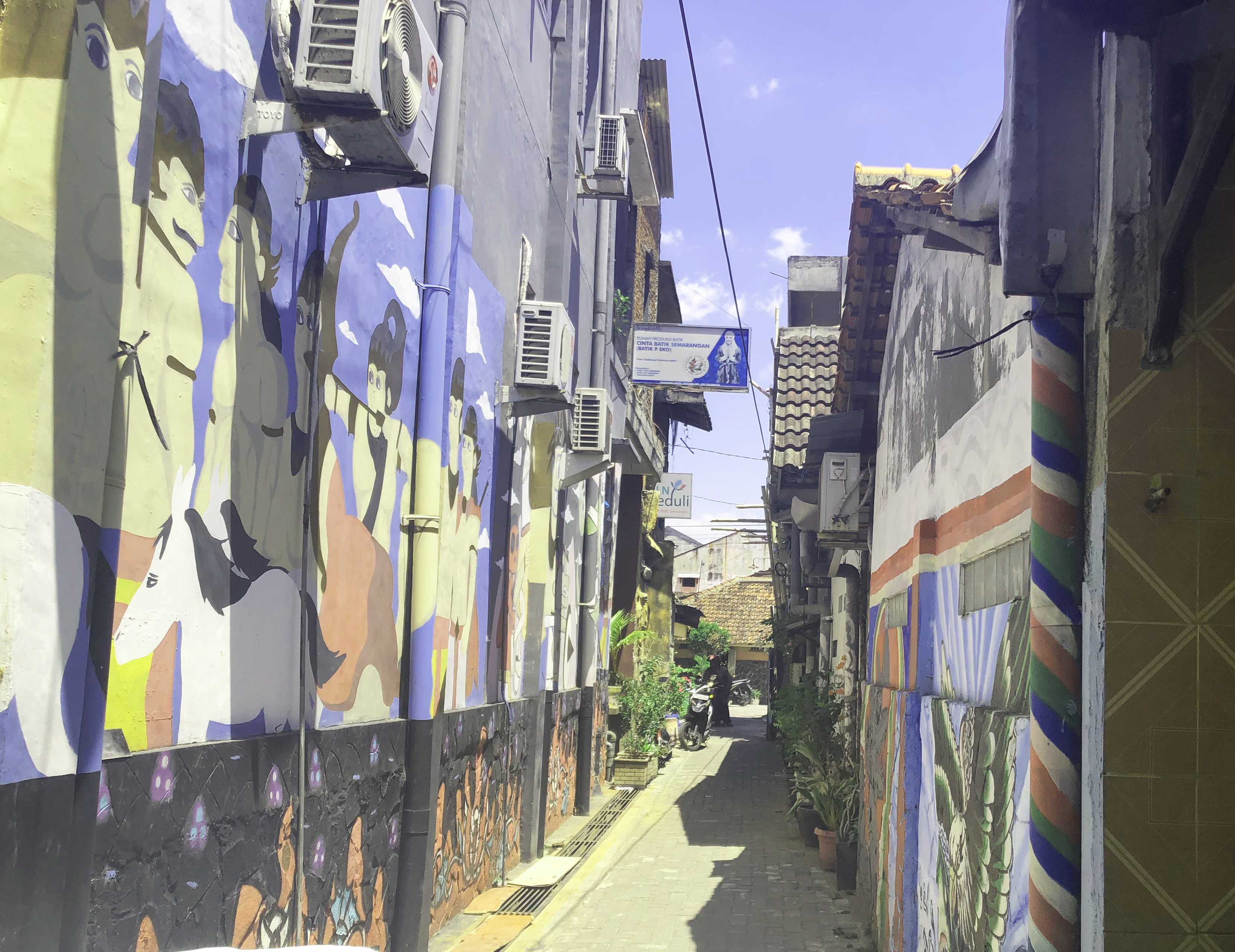 Photo by Daisy Meager
If you organise through a guide (see below for the best way to do this), it's possible to visit the studios, meeting the highly-skilled makers behind the craft and even having a go yourself. It's much harder than it looks to control the canting, the tool used to apply the wax in intricate patterns. Determination and concentration are just as important (if not more so!) than an artistic eye.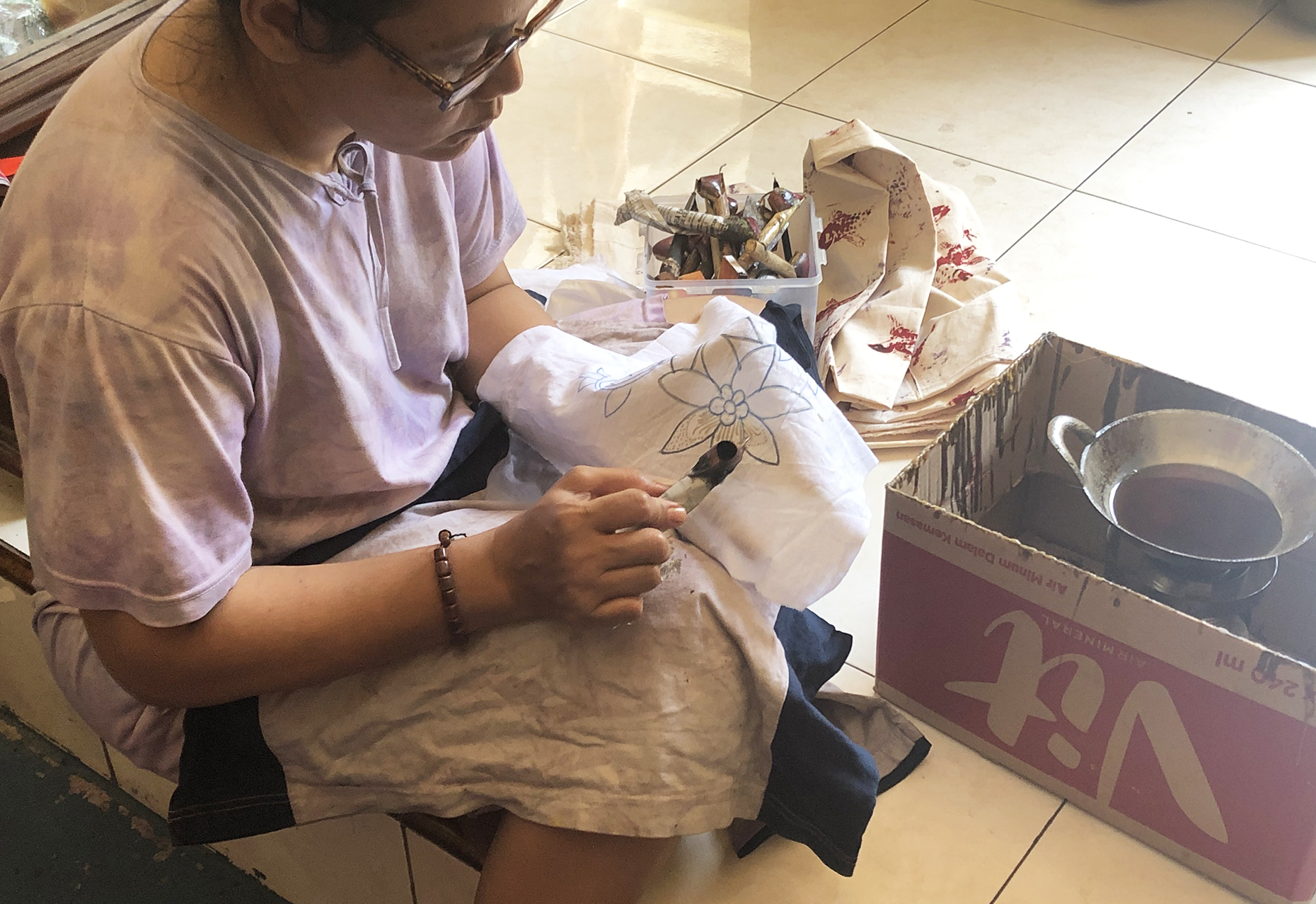 Photo by Daisy Meager
4. Feast on top food
You'll not be short of options for fantastic food in Semarang. Whether you fancy street food bites or a sit-down meal, there's something to pique your appetite.
READ MORE: The world's best foodie cities
Pesta Keboen Restoran, with vintage-chic decor and a tropical alfresco dining area full of lush plants, serves winning Indonesian dishes with a nod to Dutch influences. The rijsttafel set menus (rijsttafel translates to rice table) are a reference to the elaborate Indonesian meals adapted by the colonial Dutch where many small dishes like satay, braised meats, sambals and vegetables are served with rice.
A must-visit is Toko "OEN", one of the oldest family-run restaurants in Semarang. The first location opened in Yogyakarta in 1910 and while it's since closed (along with other outposts over the years in Jakarta and Malang), this spot in Semarang has been going strong since 1936. There are many reasons to visit: the gorgeous high-ceilinged, dark wood-panelled dining room with mint green accents; the great food; friendly staff; and best of all, the sweet treats.
Toko "OEN" is also a patisserie and ice cream parlour which is where its culinary strengths lie. Browse the glass-fronted counter full of biscuits and cakes, or order from the extensive list of ice cream flavours (or both). There are all the old-school classics (think rum and raisin, stracciatella and tutti frutti) plus more intriguing creations like Charlotte Russe and pavlova.
If you're wandering around a street food market (Chinatown has some great places like Pasar Semawis Culinary Center), look out for local speciality lumpia, a crispy spring roll.
5. Brave a tour of a (former) haunted building
Lawang Sewu, in the centre of Semarang, hasn't had the best reputation over the years. The grand colonial building, whose name translates to thousand doors, used to be most well-known for one thing – being haunted.
READ MORE: The most mysterious places on Earth
Originally built as the headquarters for the Dutch East Indies Railway Company, it was occupied by the Japanese military and used as a prison during the Second World War. In 1945, the five-day Battle of Semarang between Indonesian and Japanese forces took place here, resulting in many fatalities.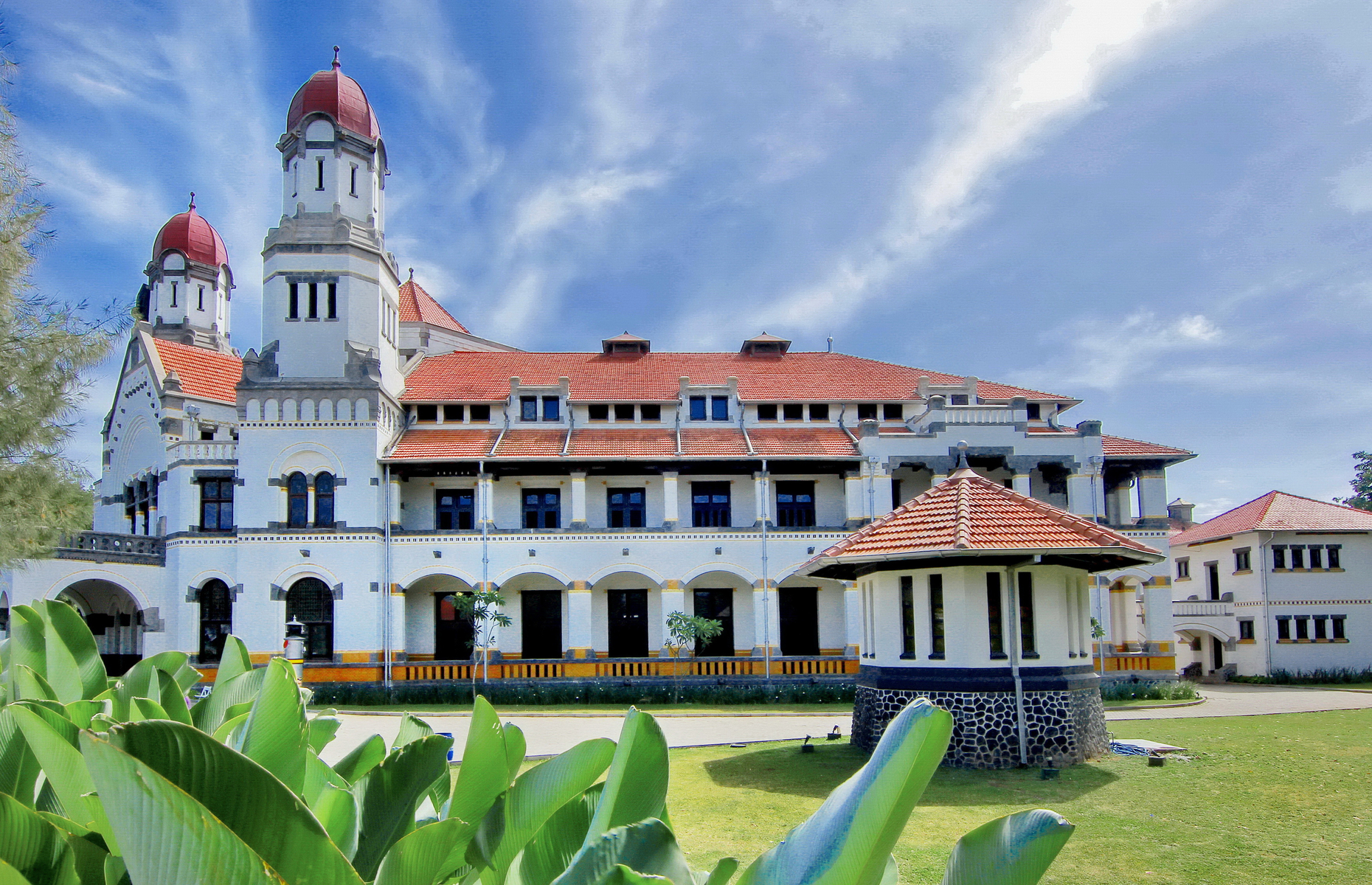 RUDI WIBOWO KURNIAWAN/Shutterstock
It was then used as a military office until 1993 but around 2010, the government decided to renovate and rid Lawang Sewu of its ghosts (quite literally), re-branding the building as a tourist attraction.
Now, visitors can wander around exhibits about its railway history and explore the seemingly endless corridors. Take twists and turns to discover light-flooded rooms and bat-filled attic warehouse-like spaces. Weave in and out of those many doors (there aren't actually a thousand but it doesn't feel far off), and you'll still feel a touch of eeriness in the atmosphere. If you're keen to know more about the building's history, it's worth hiring a guide.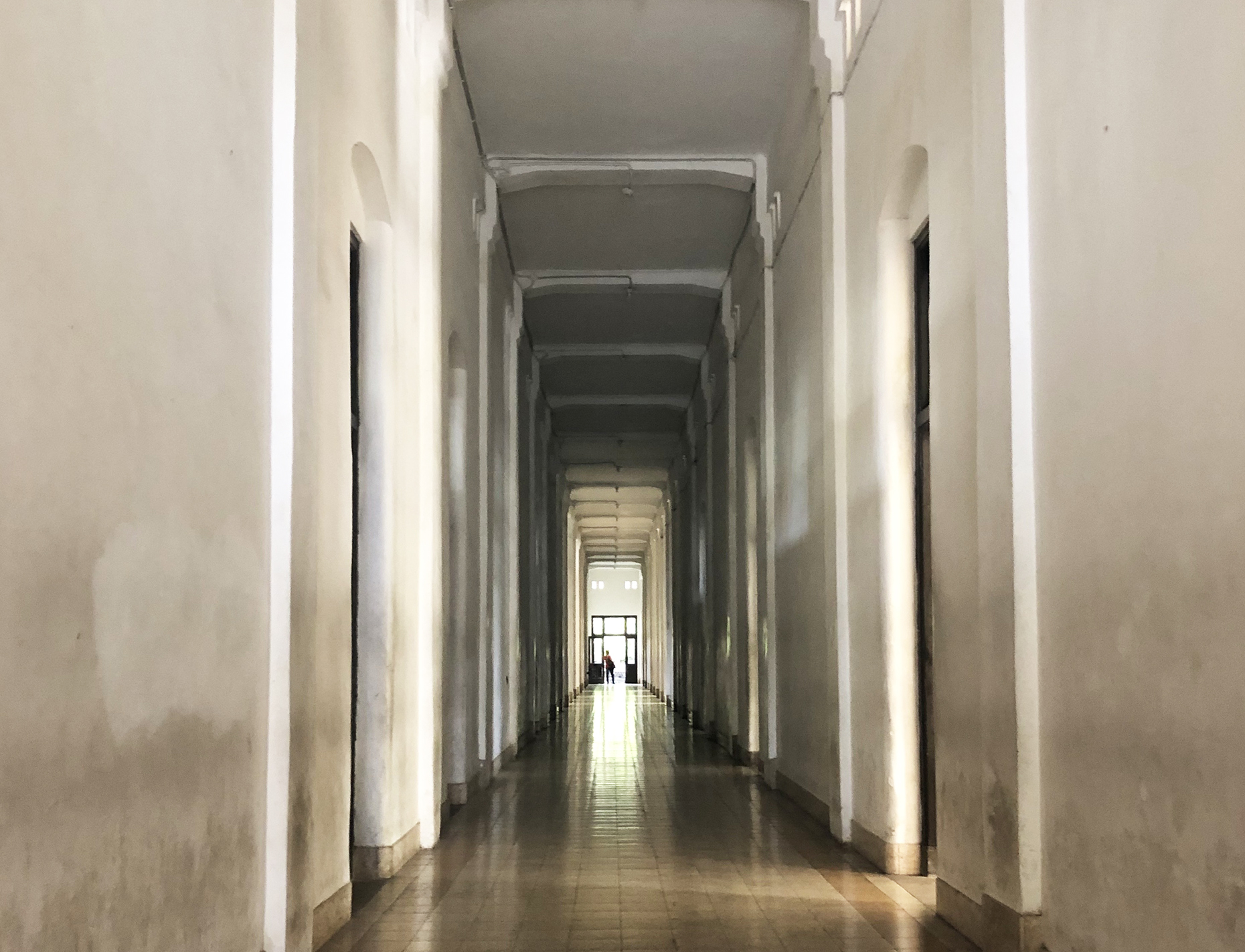 Photo by Daisy Meager
How to get to and around Semarang
There are currently no international flights into Jenderal Ahmad Yani International Airport but domestic airlines, such as Garuda Indonesia, leave several times a day from Jakarta.
It may be helpful to hire a local guide in Semarang if, for example, you'd like to organise activities like visiting a batik workshop. You can find licensed guides from the Indonesian Tourist Guide Association.
loveEXPLORING stayed in Semarang at the Gumaya Tower Hotel. For more information, visit the Ministry of Tourism and Creative Economy website.
Lead image: Adi Wijayanto/Shutterstock
Be the first to comment
Do you want to comment on this article? You need to be signed in for this feature