6 reasons to visit Puy du Fou, France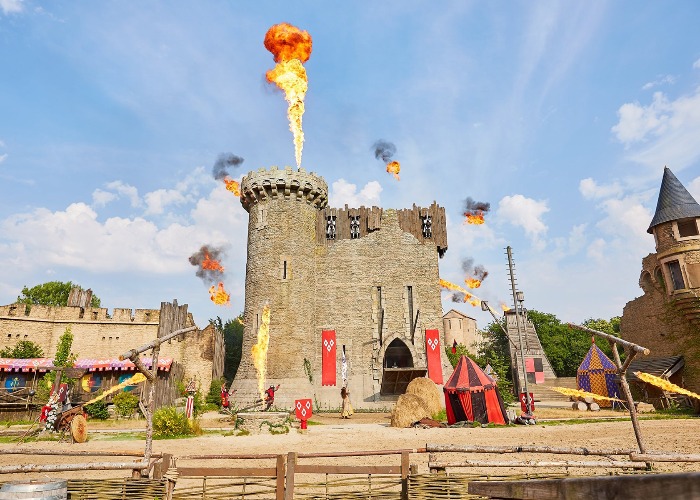 Who said theme parks needed to include rides, rollercoasters or Mickey Mouse?
Yes, the kids may be begging for Disneyland but there's another far less commercialised option which will probably keep them just as happy – and be easier on the wallet too.
At France's Puy du Fou there isn't a ride in sight, but what you do get are spectacular, historical shows, featuring everything from dancing horses, glittering costumes, drones, fountains and fireworks with casts of literally thousands.
Imagine a Viking longship rising up from beneath the waves or eagles, owls and falcons soaring merely inches overhead. Elsewhere you'll find levitating medieval maidens and enough knights and castles to keep children of all ages happy, even the most jaded. Not to mention more than 120 acres of gorgeous parkland complete with waterfalls, talking trees, a playground and animals aplenty amid a lush soundtrack of Mozart and Vivaldi.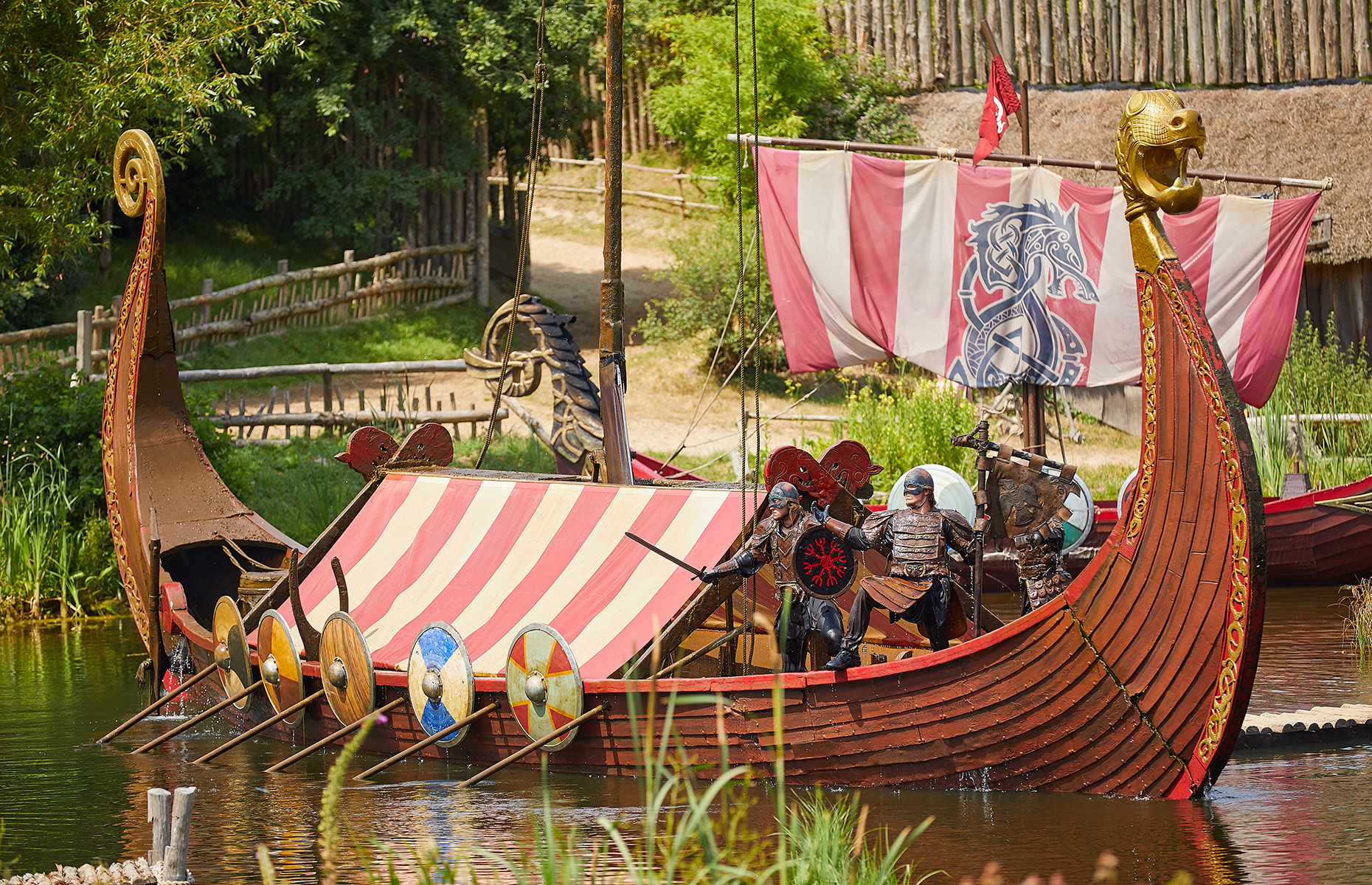 Stéphane Audran/Puy de Fou
So, I hear you thinking: "Puy du Fou? Where?" Ok, it's a little off the radar here in the UK, but it's France's second largest theme park and it's the most visited after, you guessed it, Disneyland. It was also voted Europe's Number One attraction in a Tripadvisor poll and has won two American World's Best Park awards.
It's blissfully uncommercialised compared to the better-known alternative, and while there are shops at Puy du Fou too, they're more like a Frenchified version of a National Trust outlet than your average theme park emporium with wooden toys, Medieval dressing up costumes and smartly packaged biscuit tins. Here are six reasons why you should consider Puy du Fou for your next family holiday.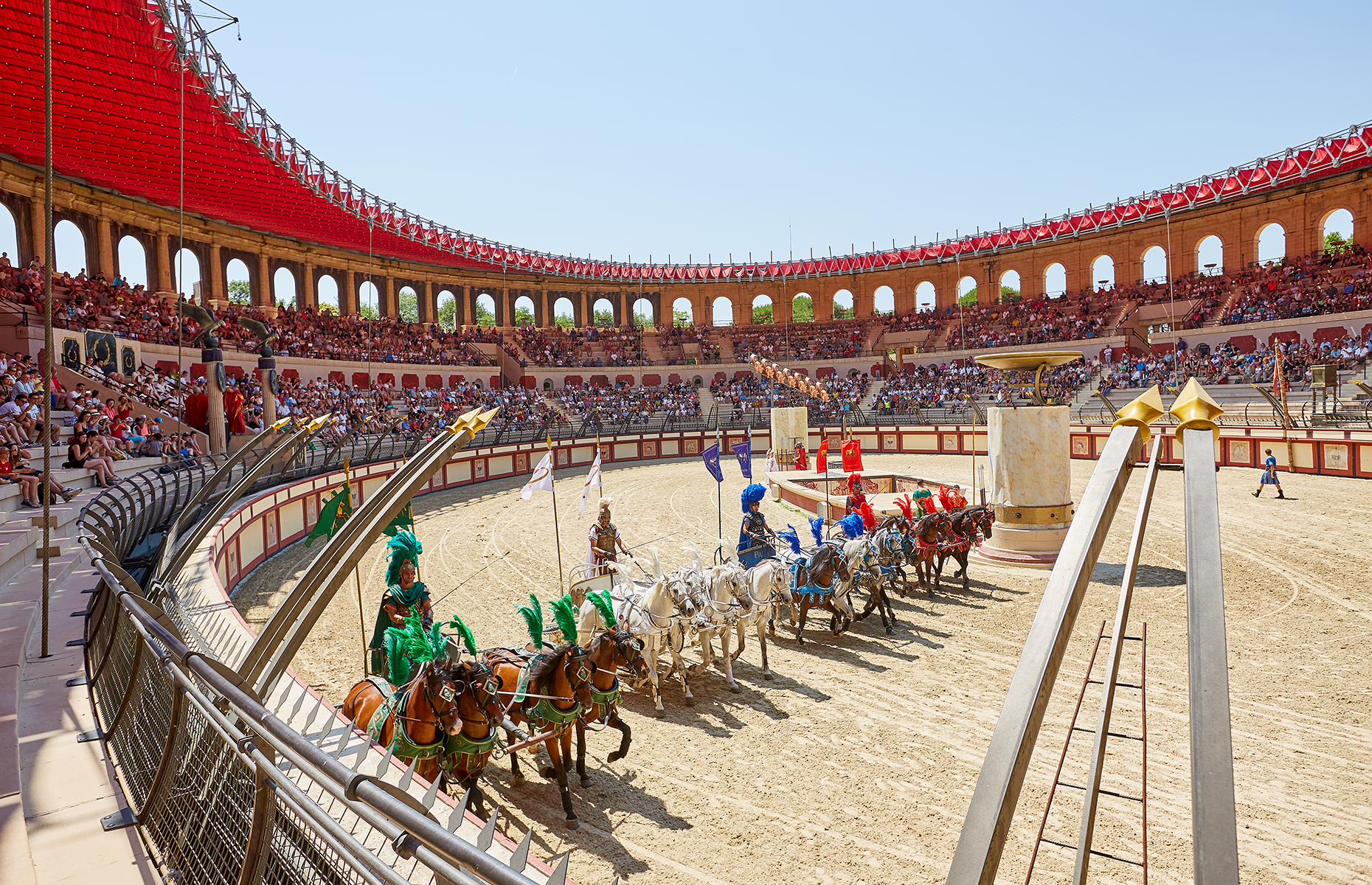 Stéphane Audran/Puy de Fou
1. It's easy to get to from the UK
Puy du Fou is a straightforward one-hour drive southeast of Nantes on the edge of the Loire Valley. Both EasyJet and Ryanair fly regularly to Nantes from Gatwick, Luton, Stansted, Edinburgh and Manchester, and the flight takes about 90 minutes from London.
READ MORE: 10 reasons to make Nantes your next city break
2. It's tasteful, fun – and educational
Instead of endless queues, you'll spend your days meandering through woodland paths in a 100-year-old forest. You can amble past pens of sheep, pigs, rabbits and deer, rose gardens and recreated historical villages, from the Viking and Medieval villages, where you can see a baker kneading his (real) dough or a blacksmith at work in his forge, to a 1900s-style square complete with a carousel.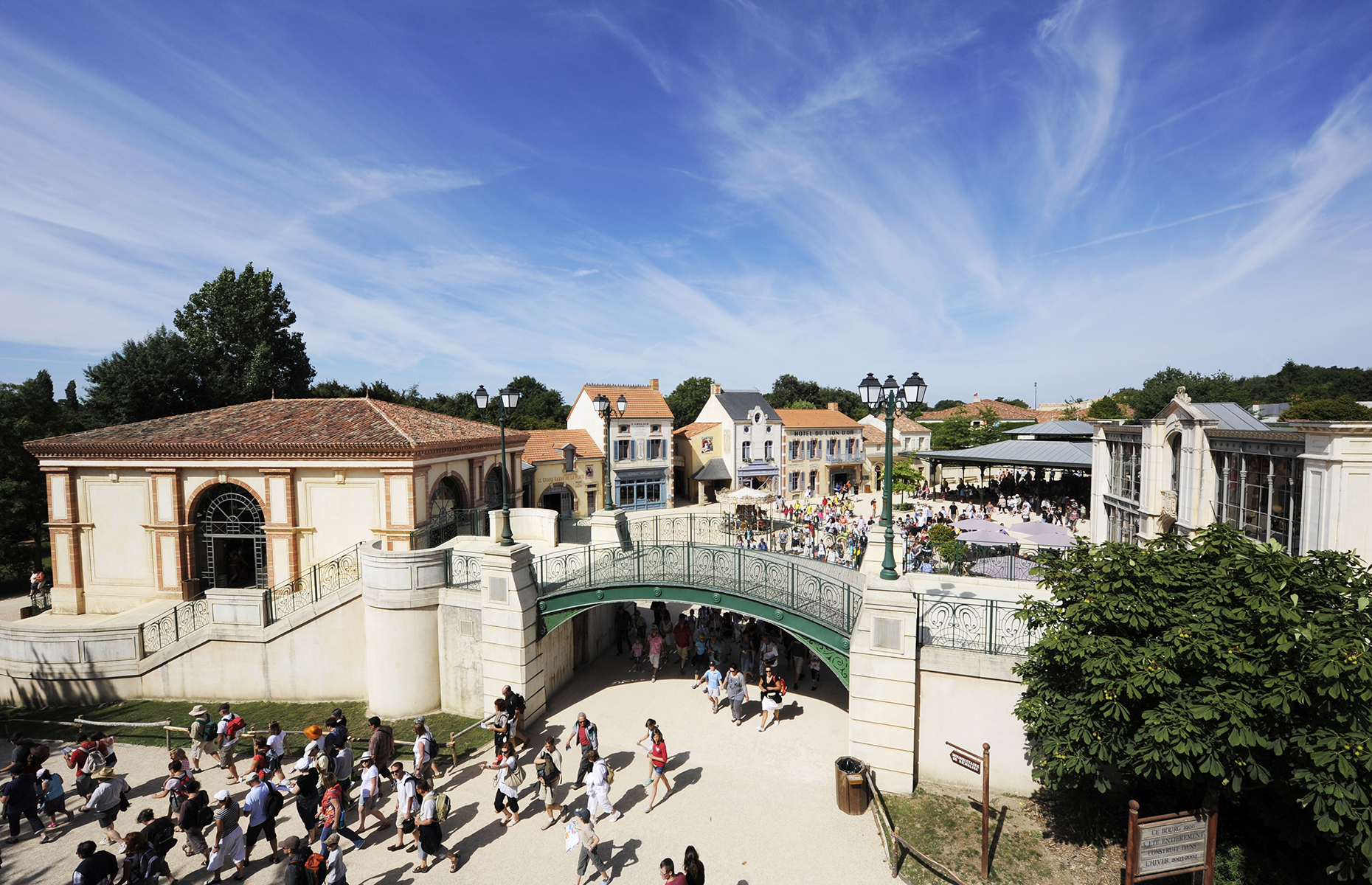 Alain Monéger/Puy du Fou
3. The shows are seriously spectacular and will appeal to kids of all ages
Puy du Fou originally opened in 1978 as an amateur dramatic historical re-enactment and even though it's grown a thousandfold since then, the shows are still the star attractions. There are eight main daytime shows, themed around different periods in French history that all run several times a day. Le Bal des Oiseaux Fantômes (The Ghost Bird Ball) alone features some 330 birds, horse-riding knights and levitating maidens.
However, it's the night-time Cinéscénie, which is the highlight. Recounting the history of France's Vendée region, from the Middle Ages to the 1940s, the show features the world's biggest stage, spanning 56 acres, and a cast of literally thousands (2,500 actors and over 4,000 volunteers). Add into the mix stunning lights and special effects, flying drones and dazzling costumes as well as 190 horse riders, 150 fountains, not to mention herds of sheep, horses and flocks of geese all parading before you, and it truly is a sight to behold.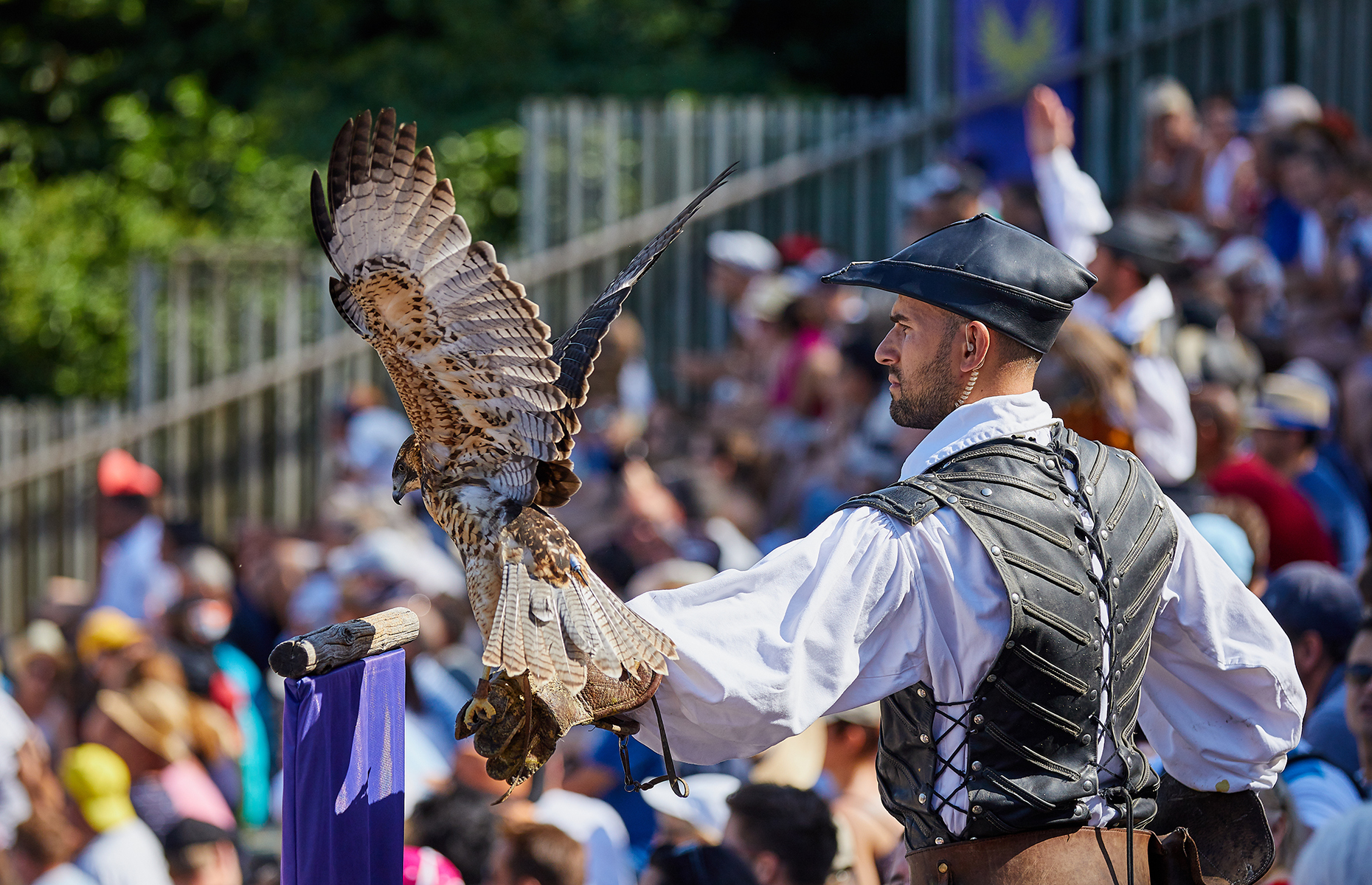 Stéphane Audran/Puy de Fou
4. The food is way better than you'd expect at a theme park
Instead of overpriced junk food, the outdoor cafés and historically themed restaurants all dish up amazingly good, decently priced French food and all have kids' menus. With servers dressed in Medieval breeches and gowns or Belle Époque bustles, there's everything from baguette sandwiches and excellent casseroles, chicken roulades, salmon en croûte to roast lamb, beef tartare and salads as well as quality burgers and top notch frites. There are also woodland picnic areas if you want to bring your own lunch.
5. The themed hotels are great value
There are six reasonably priced, historically themed hotels on site including the early Middle Ages-inspired Les Îles de Clovis – a village built on stilts with family-friendly thatched huts – or La Villa Gallo-Romaine set within a Mediterranean garden. The Medieval Citadelle is complete with a moat, latticed windows, beamed ceilings and Medieval-style bunk beds.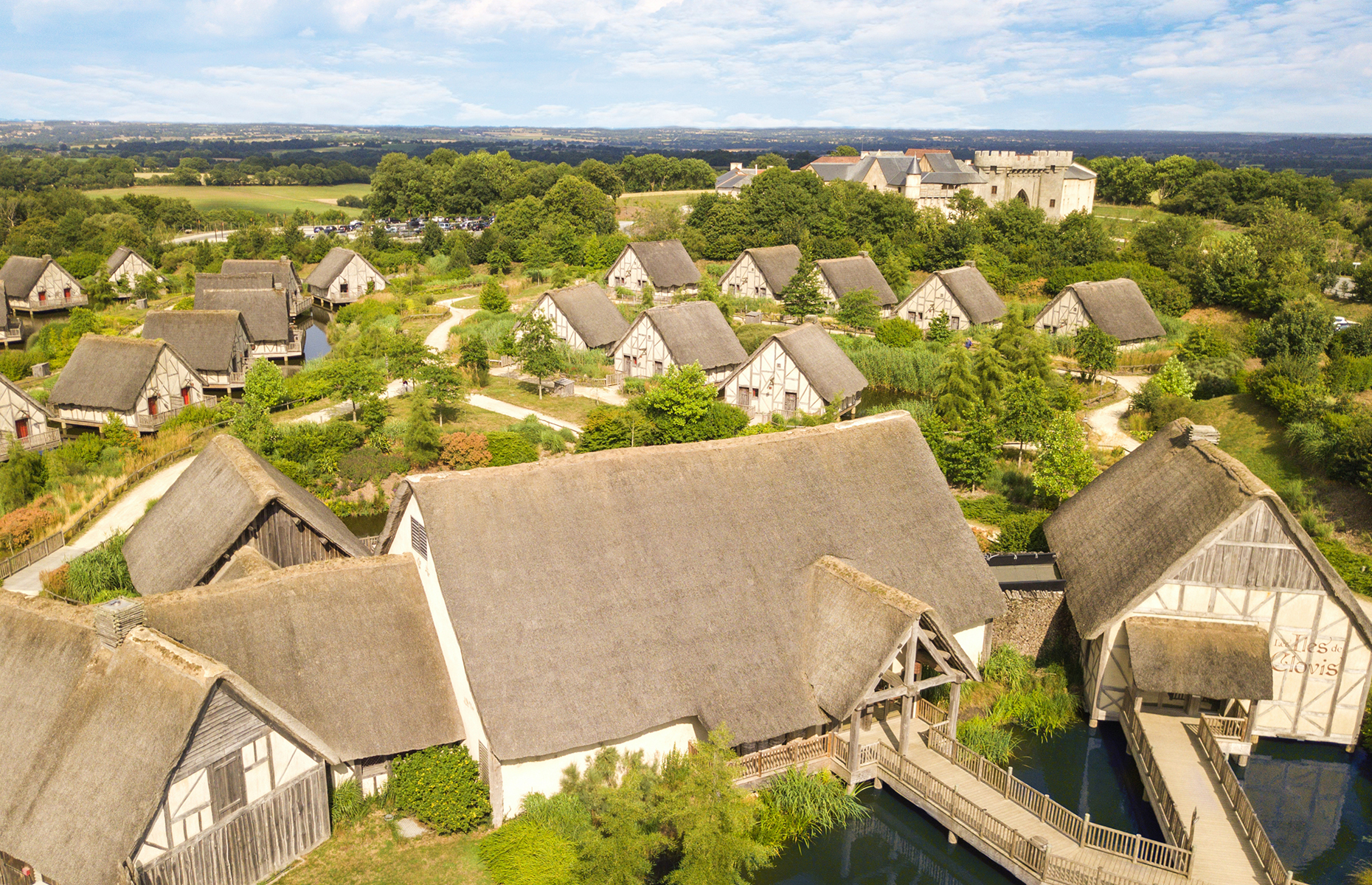 Alain Monéger/Puy du Fou
6. You can combine it with a trip to Nantes or to the beach
With its Medieval cathedral, Old Town and 39-foot-tall (12m) mechanical elephant, Nantes is great for tagging on a mini city break or breaking up the journey back. Otherwise, the beaches of Vendée's Atlantic coast or La Rochelle are similarly around an hour's drive northwest of Puy du Fou.
READ MORE: A long weekend on the French Atlantic Coast
Need to know
The newest themed on-site hotel Le Grande Siècle at Puy du Fou offers a two-night B&B family stay (two adults & two children sharing) from £447.20 (€530), including two days' entry to the park. Day passes (without accommodation) start at £31 (€37)/ £23 (€27) (adult/child). EasyJet has return flights to Nantes from £53.98, while Ryanair has returns from £35.98.
Lead image: Puy du Fou/Facebook
Be the first to comment
Do you want to comment on this article? You need to be signed in for this feature