Relax and recharge: a long weekend on the French Atlantic coast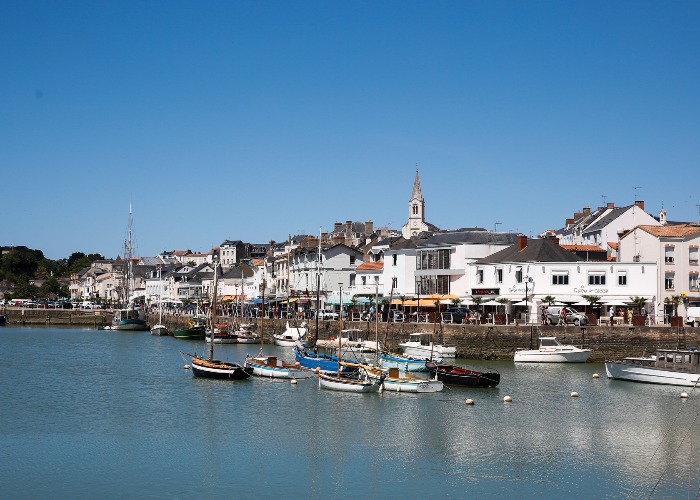 With an abundance of seafood, sleepy villages and quiet beaches, the underrated Pays de la Loire coastline is perfect for a chilled-out break
Head an hour and a half west of Nantes and you'll hit the blissful Atlantic shores of France. In the popular Pays de la Loire region, this stretch of coastline is still relatively quiet so visit before the secret is out.
READ MORE: What to see, where to stay and what to eat in Nantes
In recent years, the area has grown as a top foodie destination and somewhere to relax the mind, body and soul. But there's still an abundance of classic French charm in the way of vineyards to visit, cycle routes to follow and stunning natural landscapes.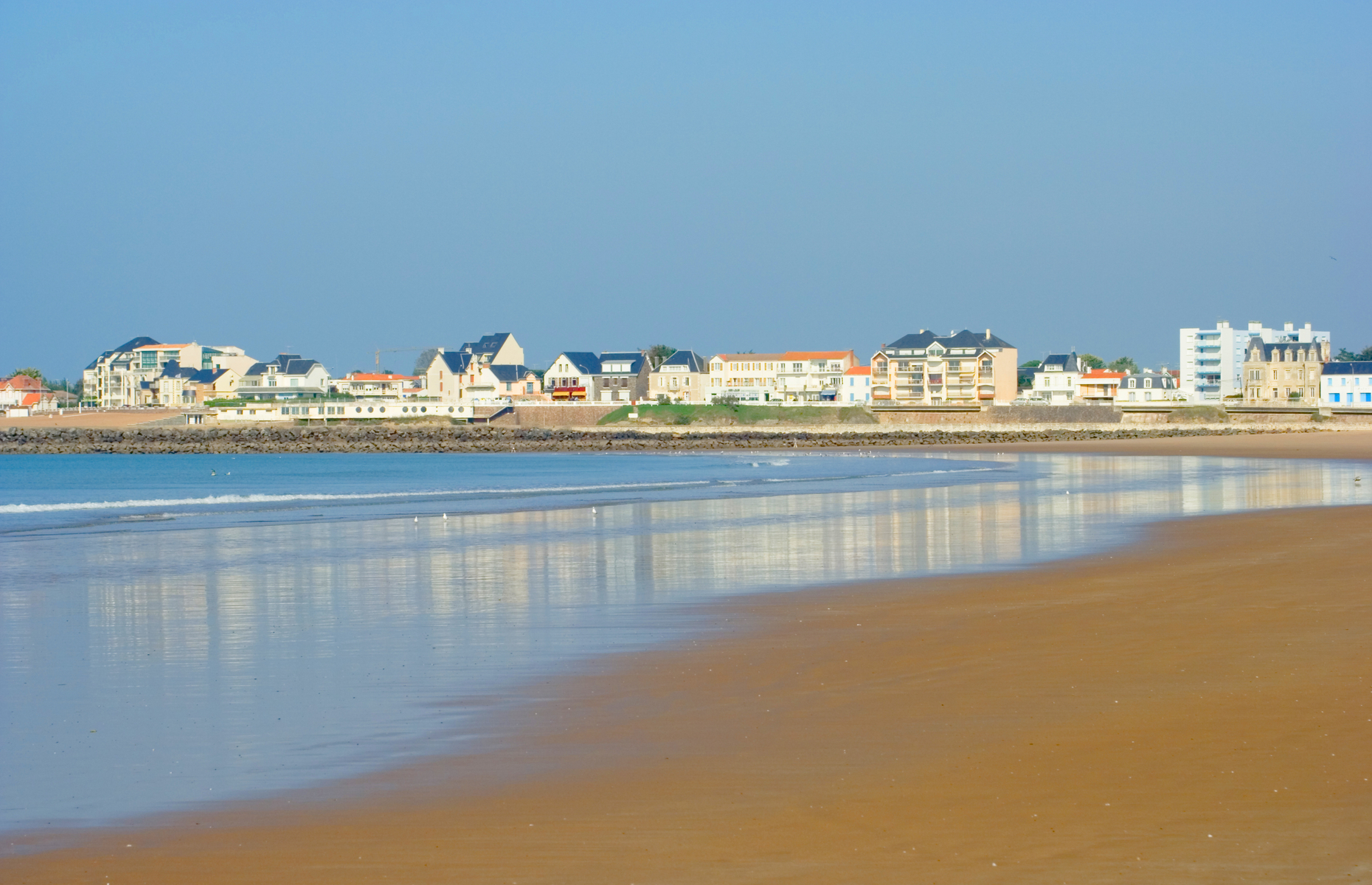 sinephot/Shutterstock
A long weekend along the Atlantic coast makes for a perfect short seaside break that encompasses health, fitness and good food, so you'll return home with a new lease of life. Here's our itinerary which incorporates a bit of everything that la bonne vie has to offer here.
Friday
Check-in to: Auberge La Fontaine Aux Bretons. Located in the seaside resort of Pornic, this hotel will ease you into a slower way of life and makes a great base from which to explore up and down the coast.
Guests are encouraged to lounge by the pool at this gorgeous stone farmhouse or take a stroll in the ground, admiring fascinating sculptures by local artist Christian Champin. One of the 23 cosy guestrooms is the ideal place to relax after a busy day out.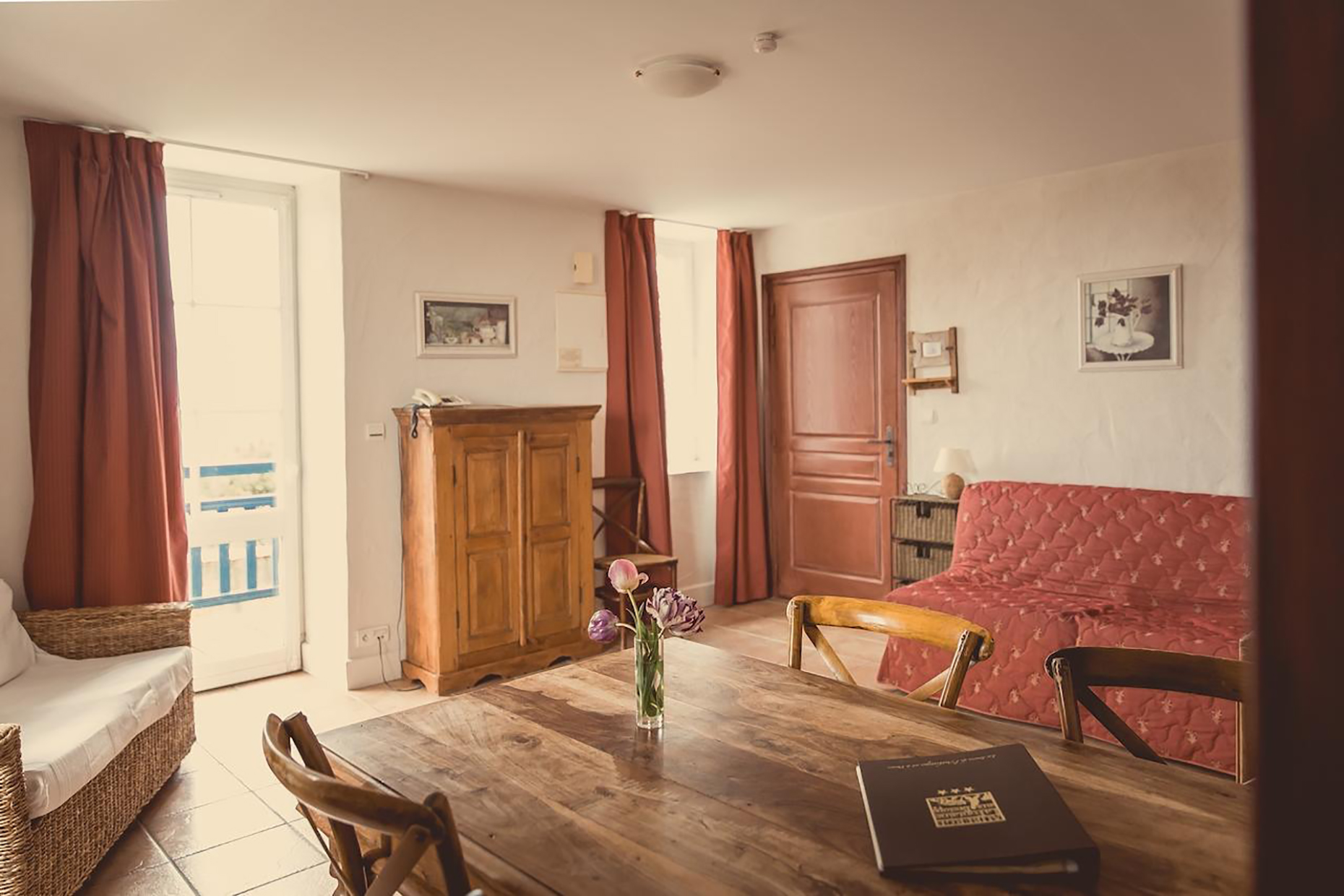 Auberge La Fontaine Aux Bretons/Booking.com
Learn about local cuisine at: Les Jardins de la Mer. Seaweed might seem like an unlikely star ingredient but the green stuff is used across the region in Michelin-starred restaurants and small bistros alike.
There's no better way to discover more about it than by visiting the seaweed farm in Le Croisic, an hour's drive up the coast from Pornic. Husband and wife duo Valérie and Jean-Marie Pédron grow seaweed of the finest quality and supply restaurants worldwide.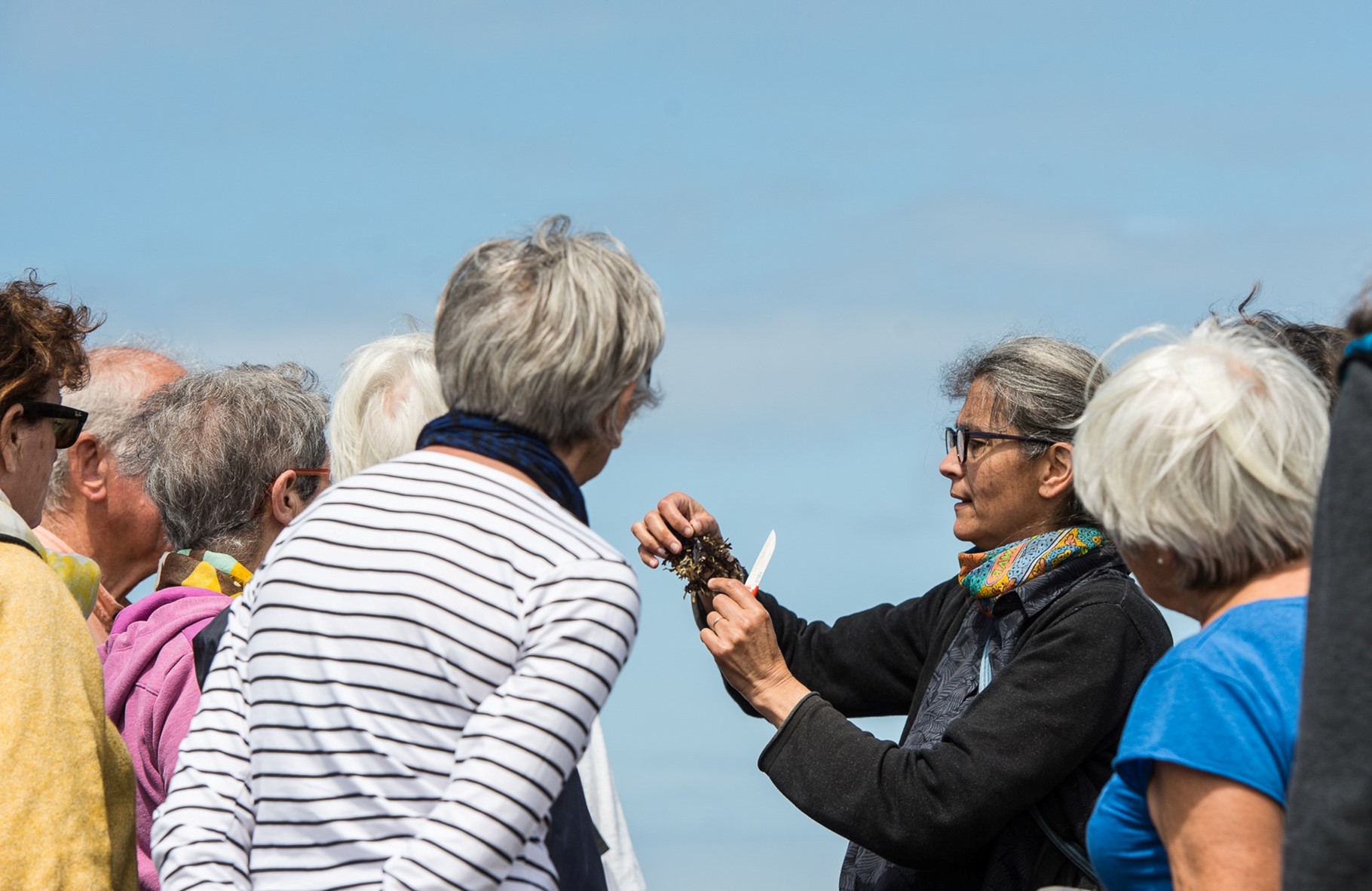 Les Jardins de la Mer/Facebook
Spend time at their farm picking then cooking a lunch of seaweed spaghetti mixed with cockles, local wine and of course plenty of garlic – this is France, after all. If you're feeling adventurous try a sample of their seaweed chocolate for dessert and take home a jar of their speciality seaweed caviar.
A visit to Les Jardins de la Mer costs €20 per person for 2.5 hours.
Eat dinner at: L'Eden Beach. Continue the seafood theme with dinner at this restaurant in beachside Hôtel Barrière L'Hermitage in La Baule-Escoublac, around half an hour away by car from Le Croisic.
The relaxed but stylish spot has breathtaking views out to sea, making it the perfect setting to enjoy dishes using produce from the Criée du Croisic fish market. A must-try is the salt-crusted sea bass and if you're feeling like splashing out, the lobster paella.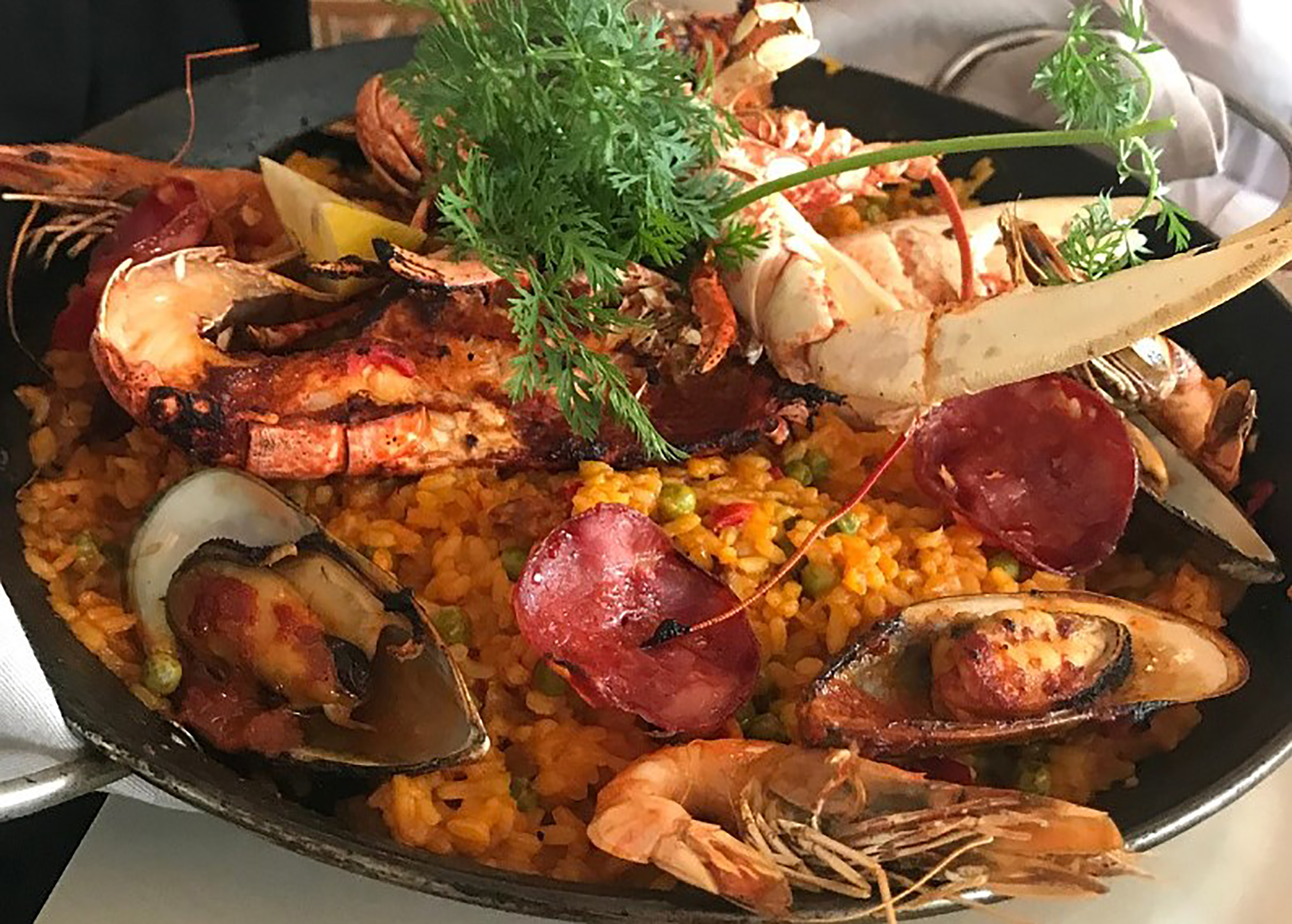 Hôtel Barrière L'Hermitage La Baule/Facebook
Saturday
Chill out at: Alliance Pornic Resort Hotel & Spa. Spend your morning at this thalassotherapy spa and enjoy the unique programmes created by specialist staff.
Focused on the use of seawater and its health benefits, the resort features two pools that are set to a warm 33°C (91.4°F) with water pumped directly from the ocean.
Treat yourself to an Ayurvedic treatment, a speciality of the spa. One of the world's oldest holistic healing systems, it's based on the belief that health and wellness is a delicate balance between the mind, body and spirit.
Eat lunch at: La Terrasse. Every day the on-site restaurant offers two different healthy menus that are focused on Ayurvedic treatments. Made with organic produce, the menu has been devised by the chef and in-house dietician to complement the treatment programmes.
Explore Pornic: If you love spending time wandering around charming towns and villages, the Atlantic coast has them in spades. Walk around the historic port of Pornic and discover the charming fishing harbours, quaint shops and traditional restaurants that look out to sea. If history is more your thing, take a stroll around the medieval part of the town and marvel at the privately owned, fairy tale-esque Château de Pornic.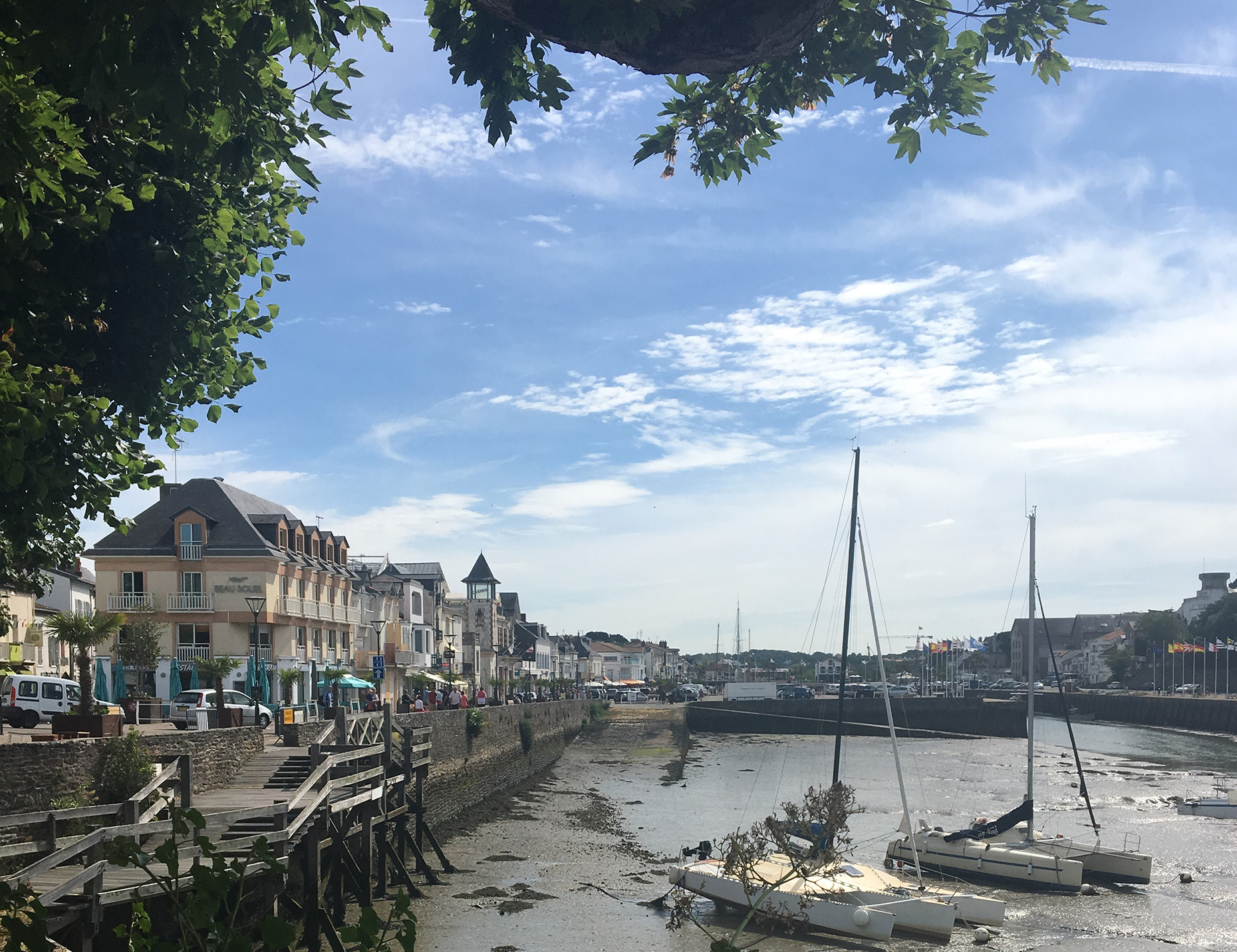 Abi Harman
It's also famous for its strawberries so make sure to sample some if they're in season. Even if you're not visiting during the summer, head to La Fraiserie for jams, sorbets, sweets and more products using the fruit.
Learn about the local grape at: Domain Eric Sage. What's a weekend in France without sampling the local wine? The region is gradually becoming well known for its rosé and white wines, and there's nothing better than spending the afternoon exploring local vineyards along the coast.
By car, travel around an hour south of Pornic (with a designated driver, of course) to Brem-sur-Mer and seek out winegrower Eric Sage's vines. Spend the afternoon learning all about organic wines and the growing, cultivating and bottling process from Eric and his wife Petra. You'll enjoy a horse-drawn carriage ride through unspoiled countryside that sits a mere mile (2km) from the Atlantic Ocean and a wine tasting session.
Catch sunset at: La Cabane. Sit back and relax at this old oyster shack in Brem-sur-Mer as the sun goes down. Snack on tapas or, of course, oysters while looking out over the marshes.
If you fancy coming back another day, the bar also offers more than two miles (3.6km) of waterways where you can enjoy a session of kayaking or paddling in the marshes.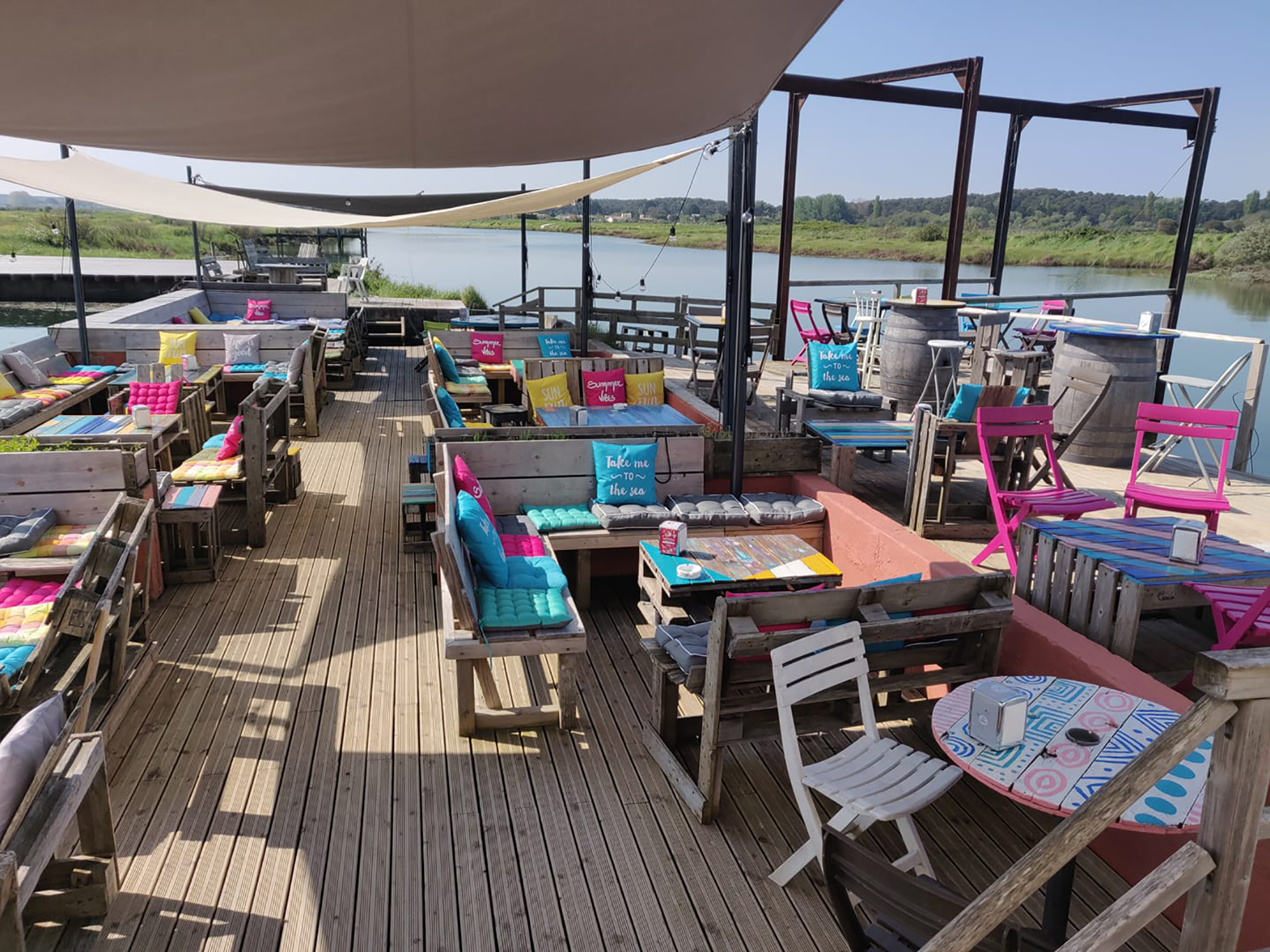 La Cabane/Facebook
Dine at: Auberge La Fontaine Aux Bretons. After a long day, head back to your hotel for a healthy, organic meal in the restaurant. Dishes change seasonally – in summer you might find heritage tomatoes, fresh game and local strawberries for dessert. Suckling pig casserole, mackerel tart and orchard apple streusel are on the menu in autumn.
Whatever time of year, make sure to sample the wine that's made from grapes grown in the 20-year-old vineyard on site.
Sunday
Stroll around: Saint-Gilles-Croix-de-Vie, around an hour's drive south from Pornic. With a large fishing fleet, daily catches are hauled into the harbour of this quaint town by local fisherman. The speciality here is sardines and you'll find locals queuing up to get their hands on the cheap but tasty fish at just €3 a kilo.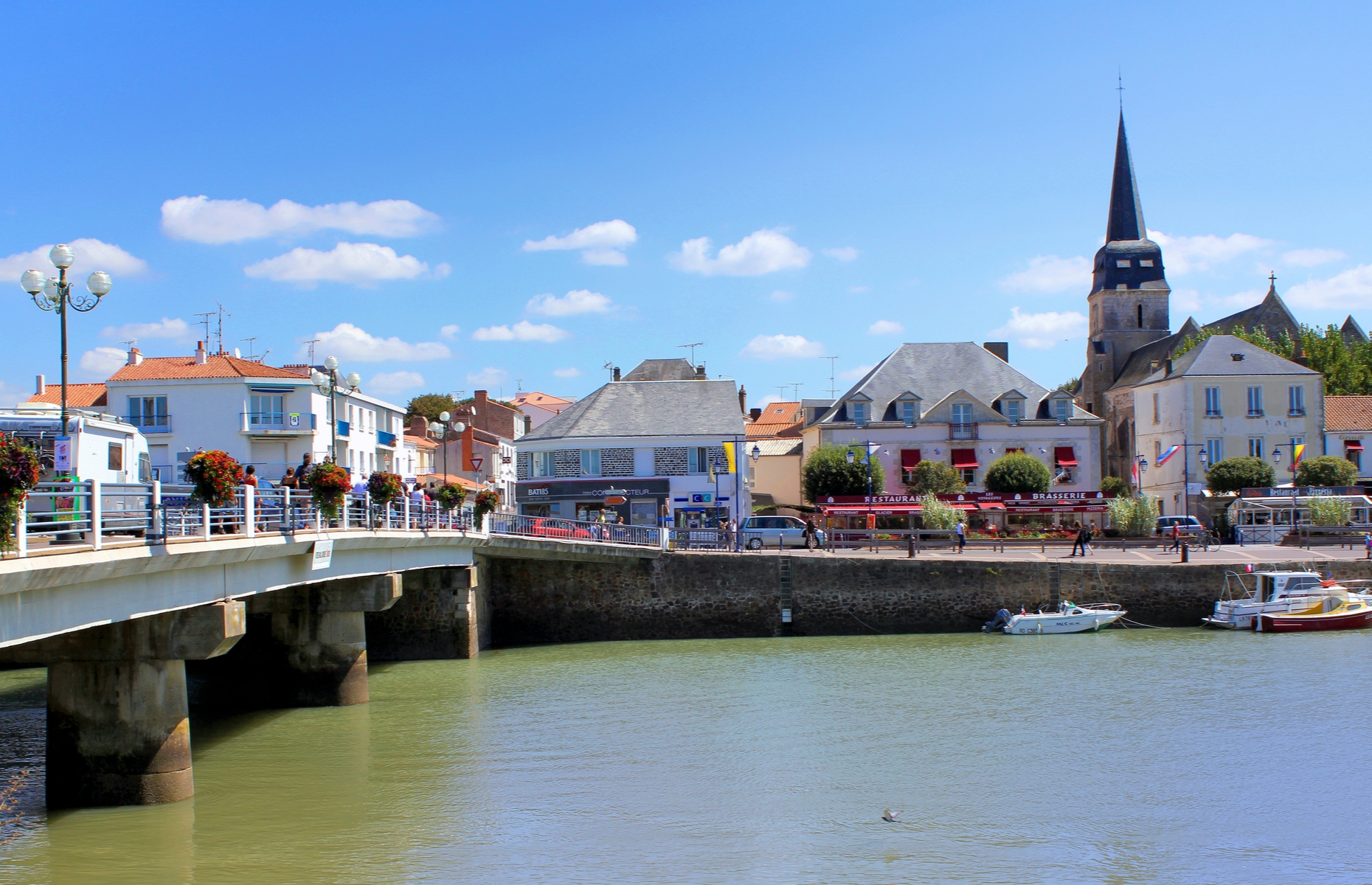 Gary Perkin/Shutterstock
Make a pit stop at: Le Banc des Sardines. For a leisurely lunch in the sunshine, this is the place to go. Run by a former fisherman, the little blue truck sits in the port of Saint-Gilles-Croix-de-Vie. Enjoy freshly-caught grilled sardines and local potatoes, which will set you back just €7.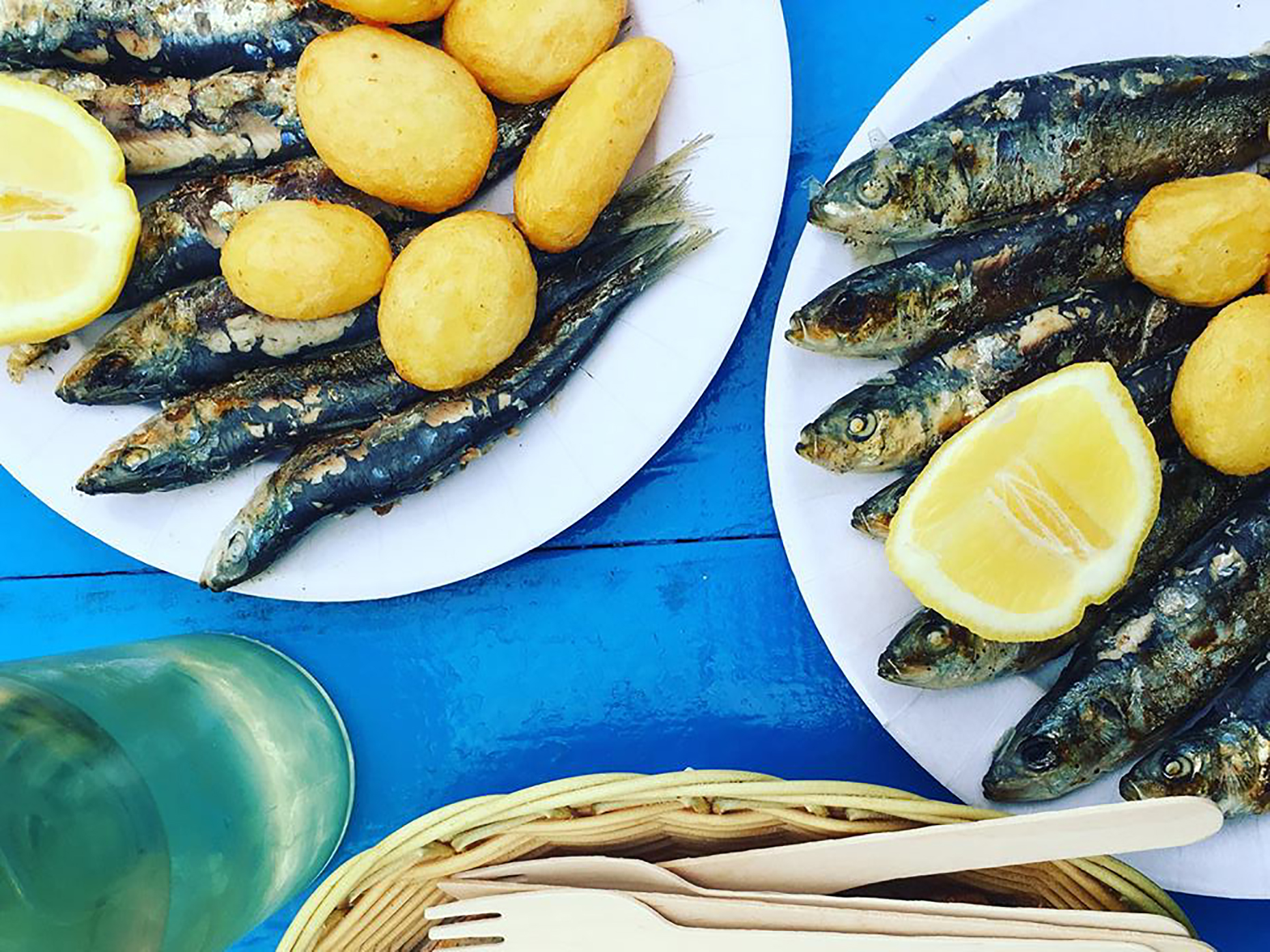 Le Banc des Sardines/Facebook
Blow away the cobwebs: Hire an electric bike and head out to the nearby salt marshes.
Visit Sel de Vie, an easy 10-minute ride from the town centre, and meet Anthony Oger who has worked on the land since 1999. Learn how the local, seasonal salt is cultivated from the marshes and browse the large selection of products made, from bags of the crystals to jars of salted caramel.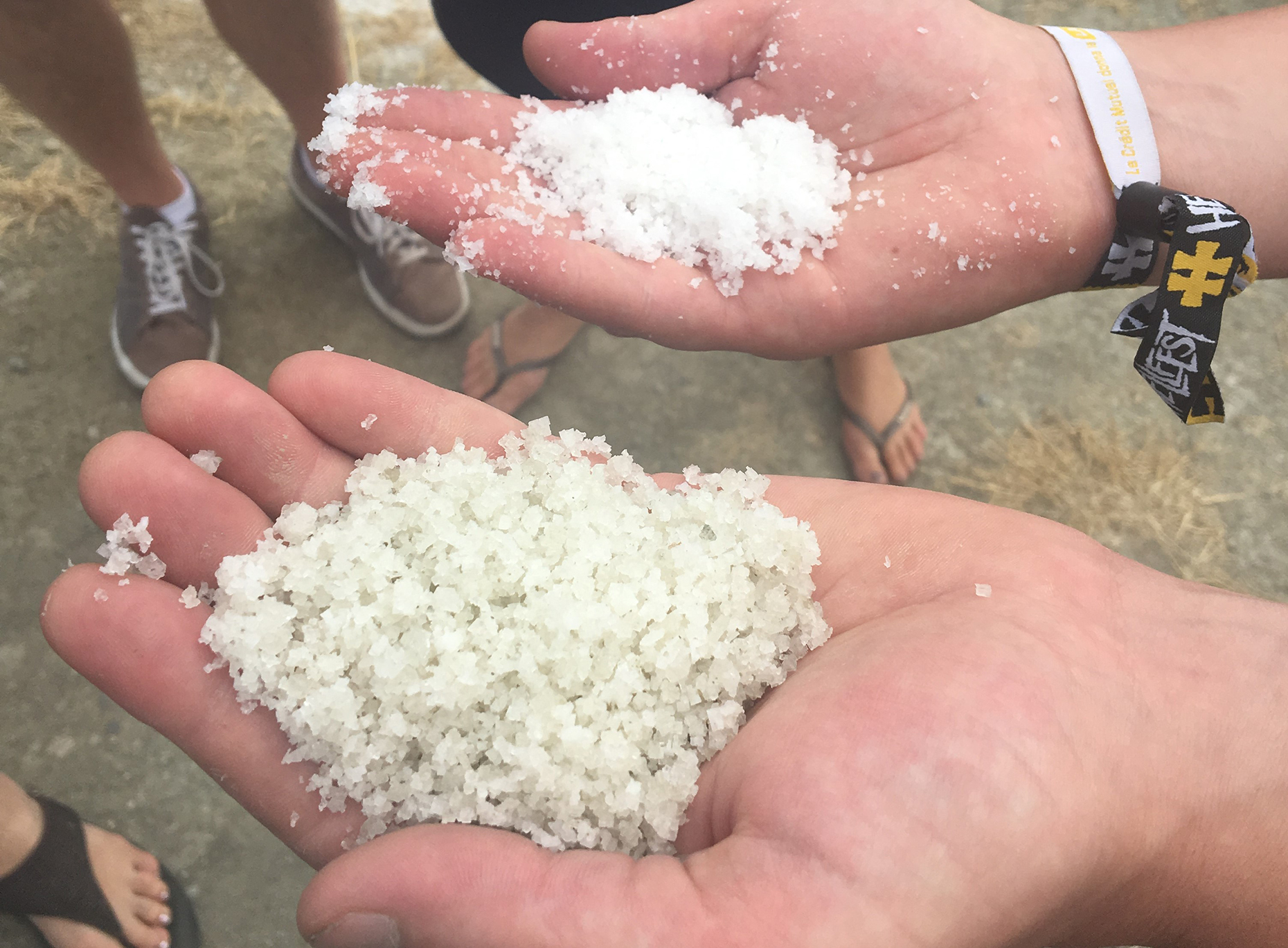 Abi Harman
Tours with Anthony run from the beginning of June until the end of September and cost €5.50 euros per person with no booking required.
Or try stretching out at sea: Book a session of Longe Côte – an hour-long fitness class that involves lunging through the sea and stopping to do exercises using the water as resistance to work muscles. The classes are run by trained surf instructor Chloé Brelet.
After the session, spend some time stretching with Chloé and enjoy a cup of tea in her camper van.
Have one last blowout meal at: Les Brisants. For an evening of pure decadence to round off your trip, visit the Michelin-starred Les Brisants. Located between Saint-Gilles-Croix-de-Vie and Les Sables-d'Olonne (further south along the coast), the restaurant serves some of the finest food in the region.
Local chef Jean Marc Pérochon grew up in the area and spends time along the coast picking seaweed for his dishes. Enjoy his specialities such as seaweed buns and shrimps with celery and apples.
For more information, visit https://www.atlantic-loire-valley.com/.
Lead image: Burcu Ergin/Shutterstock
Be the first to comment
Do you want to comment on this article? You need to be signed in for this feature