Help on holiday: turtle conservation and beach clean-ups in Jamaica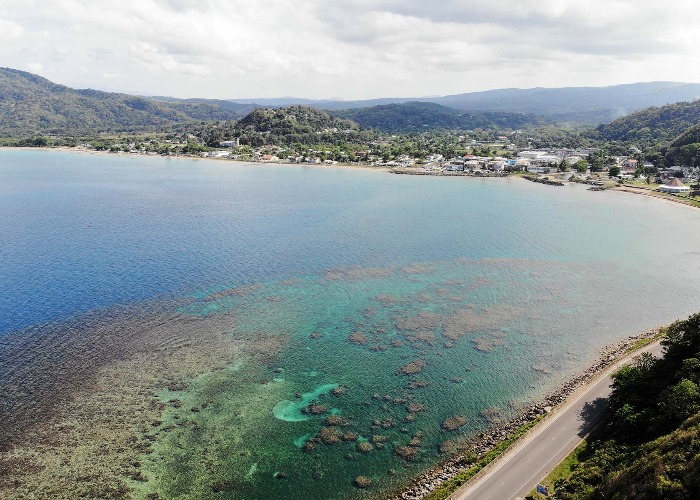 In northern Jamaica, writer Miriam Carey learns how tourists can work with locals to preserve wildlife and benefit the community through projects supported by Sandals Resorts.
It's early evening but still light and warm on Gibraltar Beach in the town of Oracabessa, Saint Mary's Parish, north Jamaica. The bay is flanked by greenery, like much of the island, and the still water is empty except for a few wooden boats. I'm standing on soft white sand and behind me is a bank of trees and bushes backing onto a road. In the distance, there are hotel developments.
I'm not here to lazily watch the sun go down but to meet Mel Tennant, a turtle conservationist and retired schoolteacher from the UK. He's from the Oracabessa Bay Turtle Project, which is supported by the Sandals Foundation, that has been monitoring and protecting turtles here since 2006. Mel seems to know everything there is to know about the reptile. Tonight, with a group of seven other visitors, I'm lending a helping hand with conservation efforts.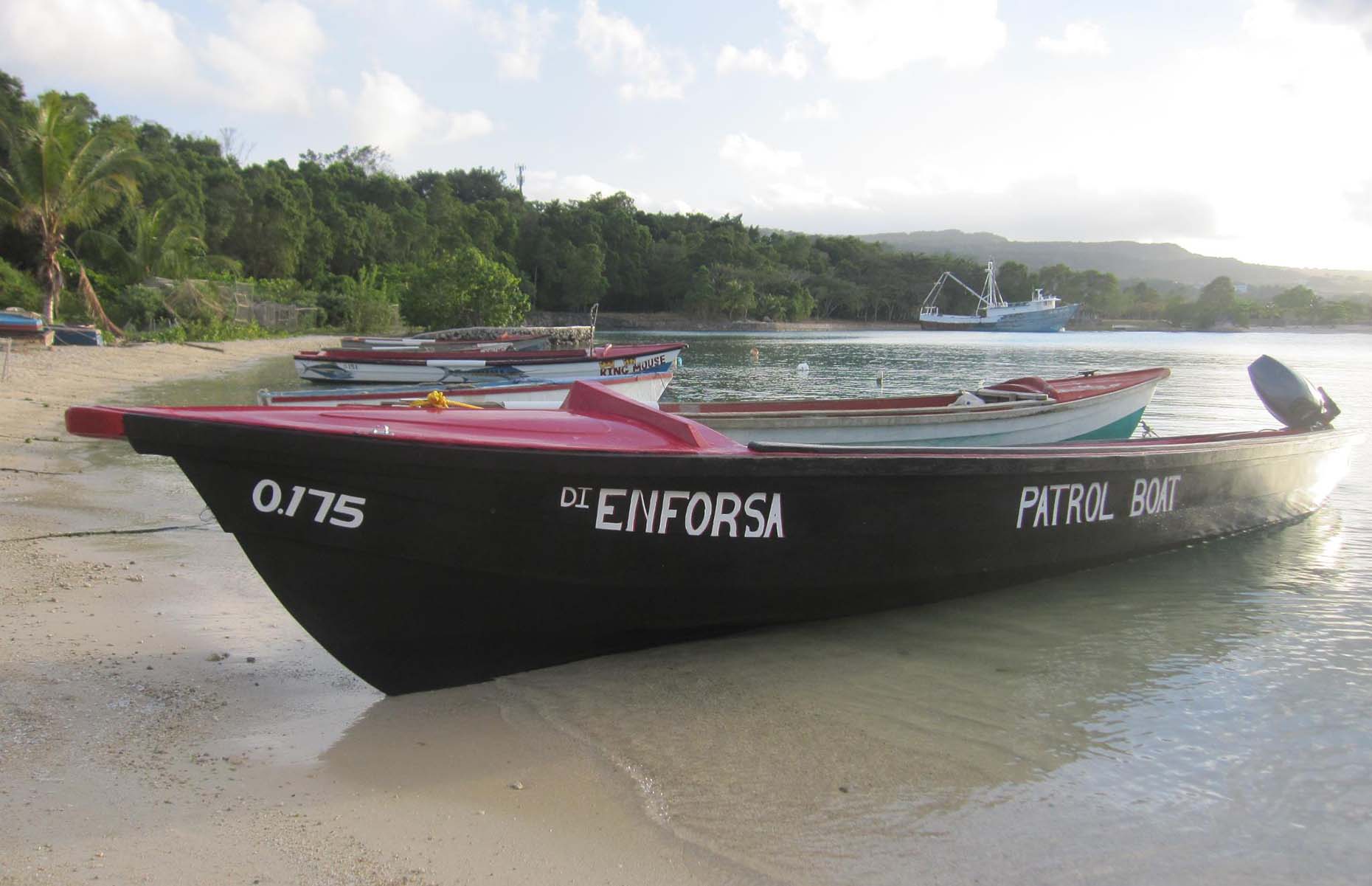 Oracabessa-Bay-Fish-Sanctuary/Facebook
Female Hawksbill turtles swim all the way around the world, returning to the same beach once every two or three years to lay their eggs. They build their nests in the hot summer months and 60 days later, hatchlings begin to appear. One of the conservationists starts digging a hole in the sand where he knows there's a turtle nest.
It may sound like interference but they wait until the mother turtle has gone so as not to disturb her, then mark the nest and put a fine grate over it to stop predators getting in. Guards also patrol the beach to stop people taking eggs. Once the turtles have hatched, they are released at the same time to ensure more have a safe journey to the sea – without this help only 70% usually make it to the ocean alive. It's also done in the evening as there are less big fish in the bay which might eat them.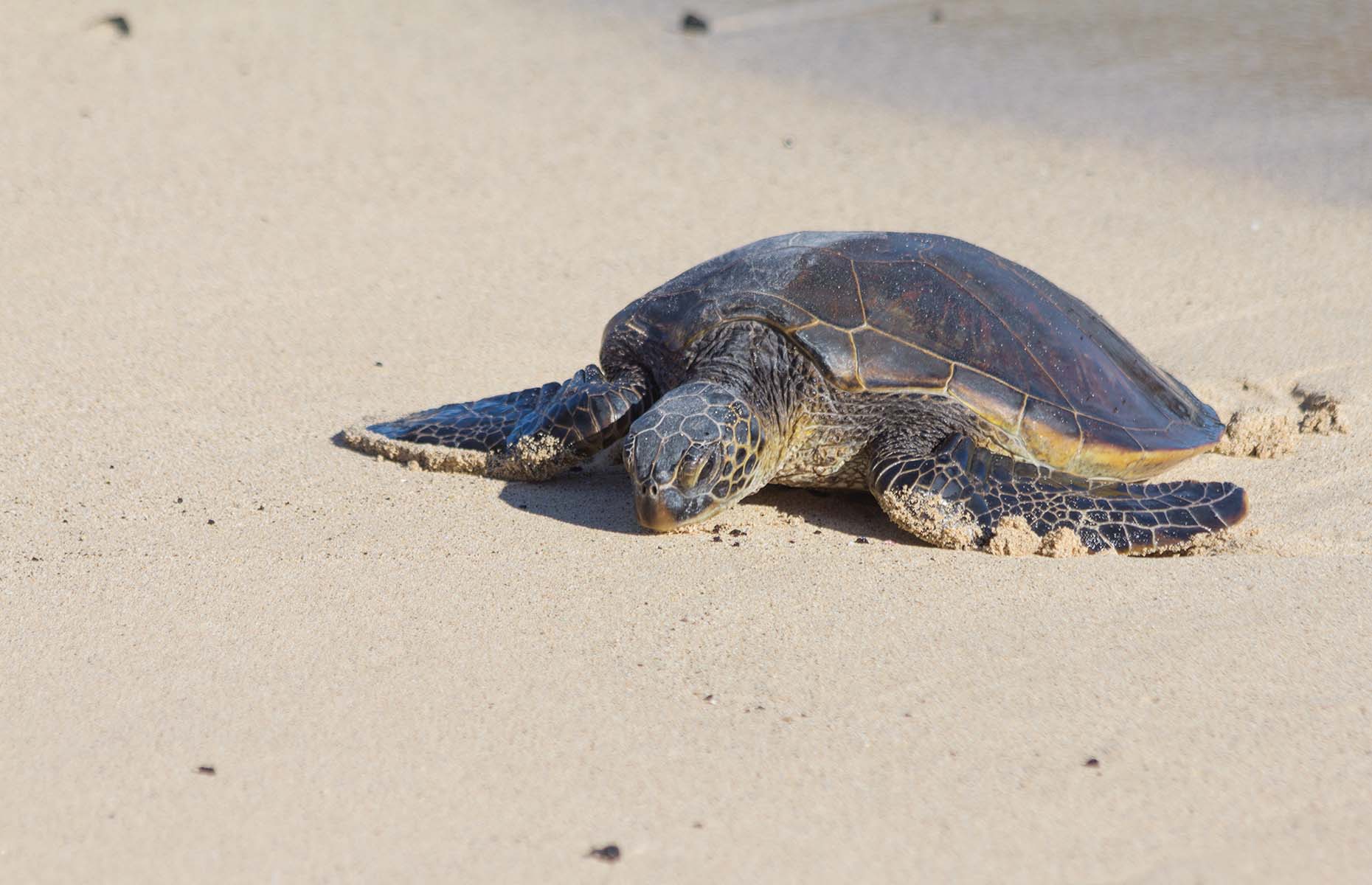 Colleen Johansen/Shutterstock
In this nest there are more than 100 thumb-sized, sand-covered baby turtles waving their tiny flippers. We wash them in the ocean one by one to check which ones are ready to be released. A couple stay behind because they aren't developed enough and need to go into an incubator for a few days.
READ MORE: The best wildlife experiences in the world
Then it's time to let them go. The baby turtles make a beeline for the ocean. It's incredible how they know exactly which direction to head in. The light reflecting off the water signals the way to go which is why it's even more important they're helped. In the past turtles have ended up in hotel swimming pools, confused by the artificial light.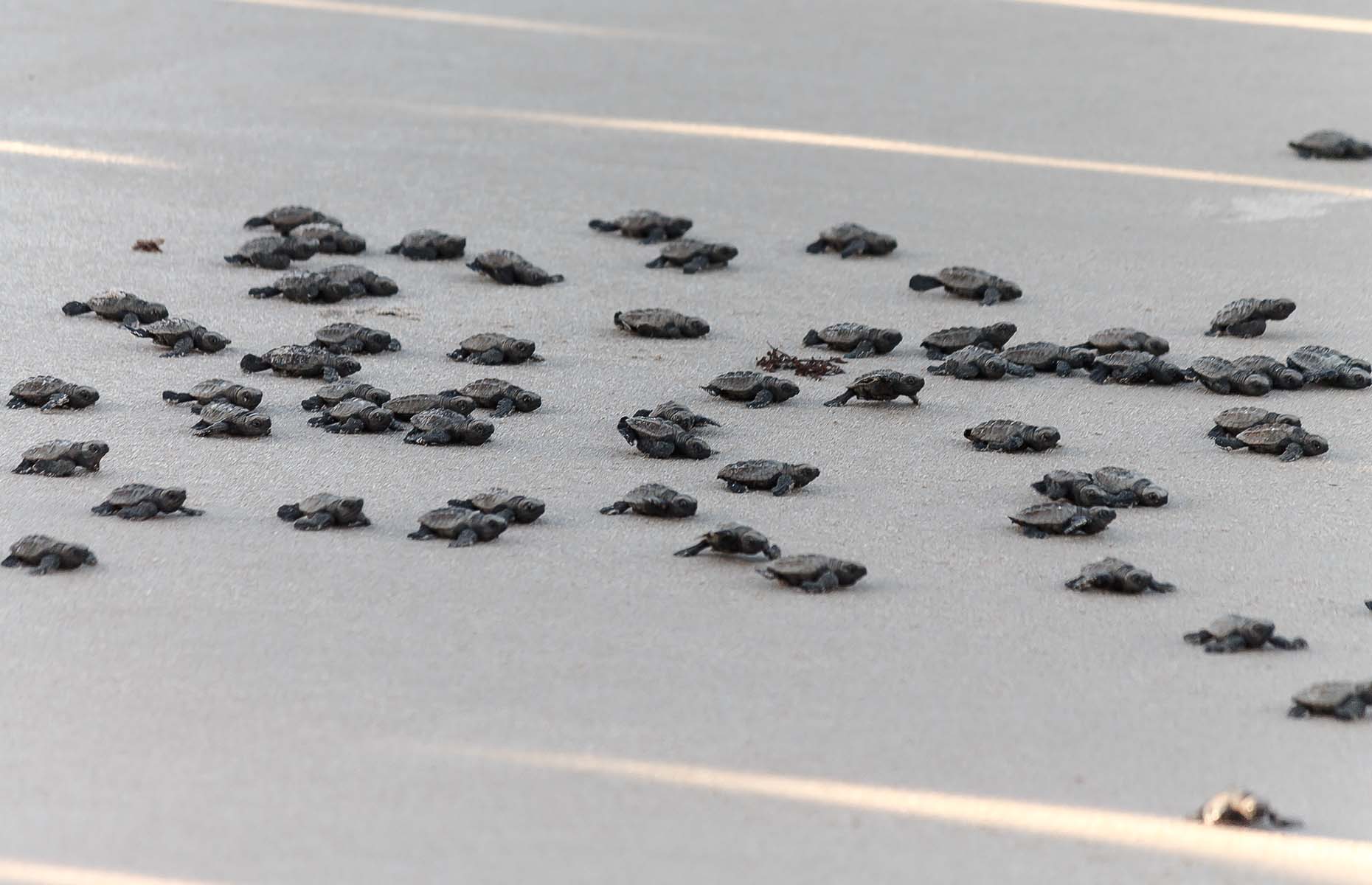 Kleber Cordeiro/Shutterstock
It's amazing to see their first swim and how they instinctively know what to do. They disappear off onto the horizon quickly, occasionally you'll see a little head bob up for air. Within minutes they're gone.
The big beach clean-up
The next day I arrive at Fisherman's Beach, St. Ann's Bay, which looked vastly different to Gibraltar Beach. There was not a square metre of sand that didn't have a whole or broken plastic bag, bottle, metal can, piece of glass, fabric, cigarette or pen on it. We even saw a syringe.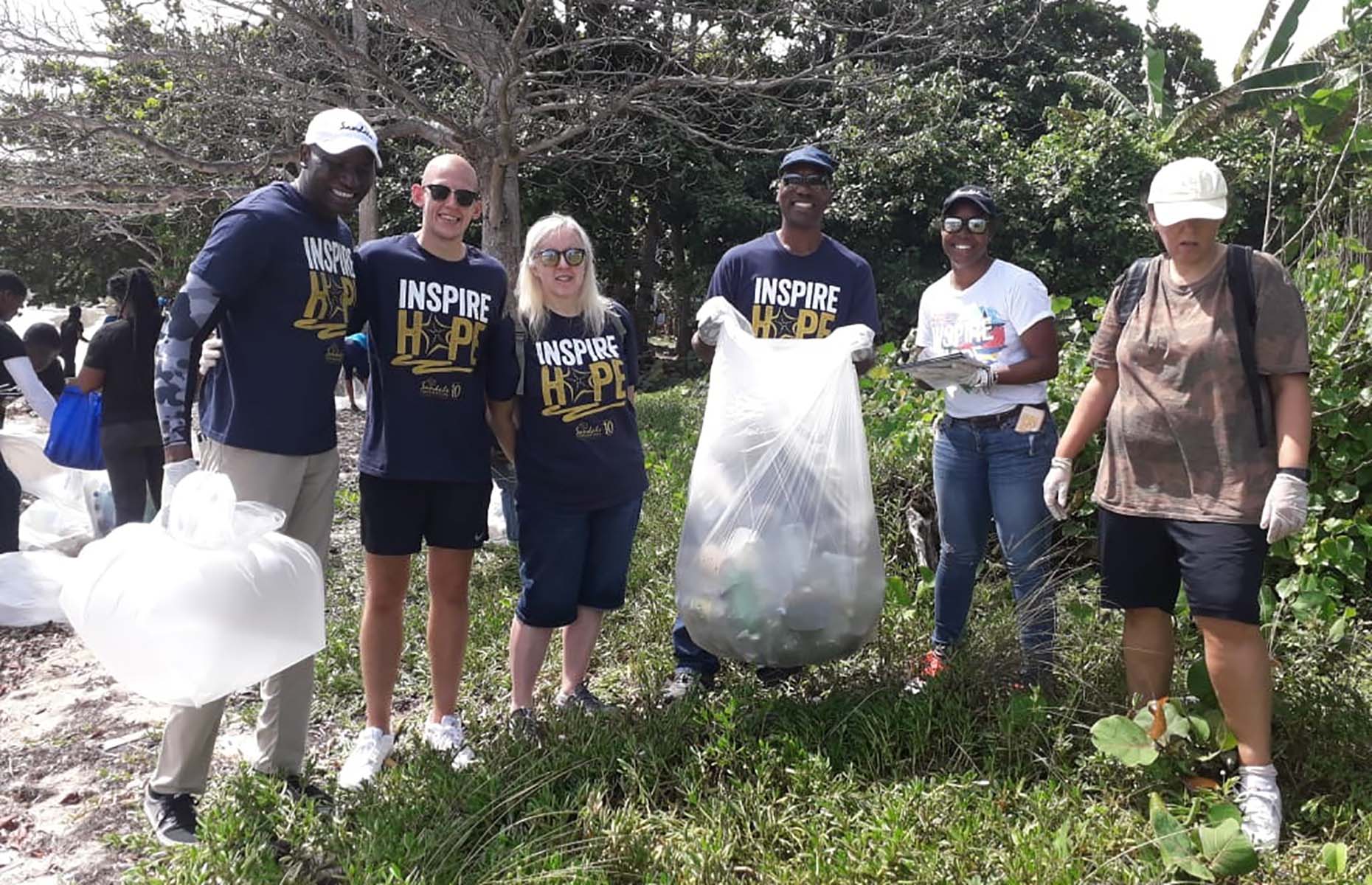 Photo by Emily Smith
They weren't dumped here – the direction of the current has caused them to wash up. If I needed any more evidence of the huge impact that our plastic consumption and waste is having on the earth and wildlife, this is it.
My mind goes to the baby turtles from yesterday and how many will end up accidentally eating plastic. I think of a Netflix documentary, A Plastic Ocean, where turtles are caught on camera swallowing bottle caps.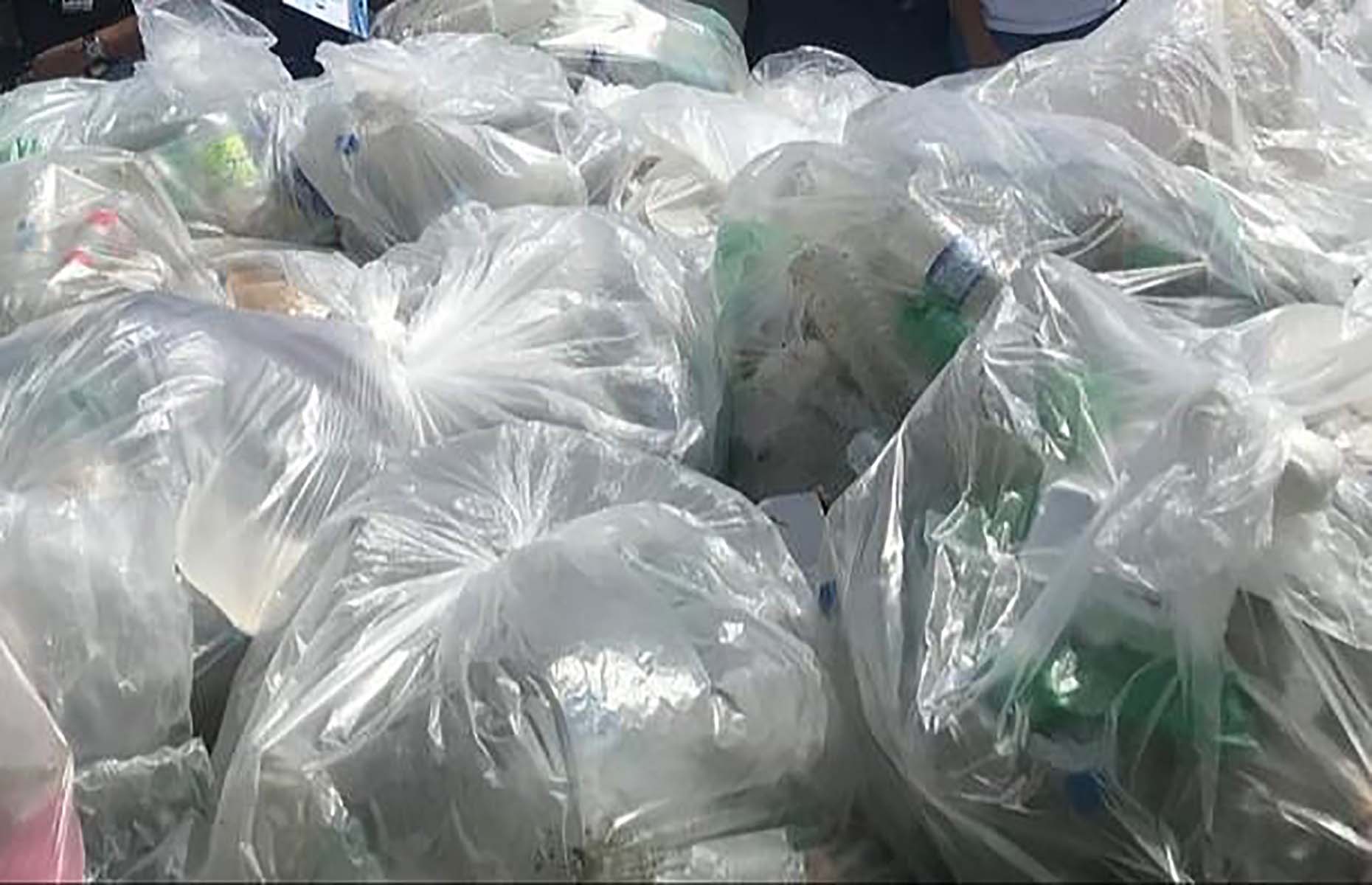 TheSandalsFoundation/Facebook
Luckily, I am armed with bin bags, gloves and a group of local volunteers, all here to do something about it. It's annual International Coastal Clean-up Day. After an hour of work, we've made a small difference but not nearly enough. The problem is a massive one and needs to be dealt with on a global scale, at the source, to stop all this rubbish finding its way into the ocean in the first place.
An unexpected lionfish conundrum
A very different kind of problem wreaking havoc on the ocean is the invasive red-and-white-striped lionfish species with its big poisonous spines. It appeared in the Caribbean in the 1990s and can eat up to 30 times its stomach volume, destroying the local fish population one snapper, grouper, parrot fish and lobster at a time.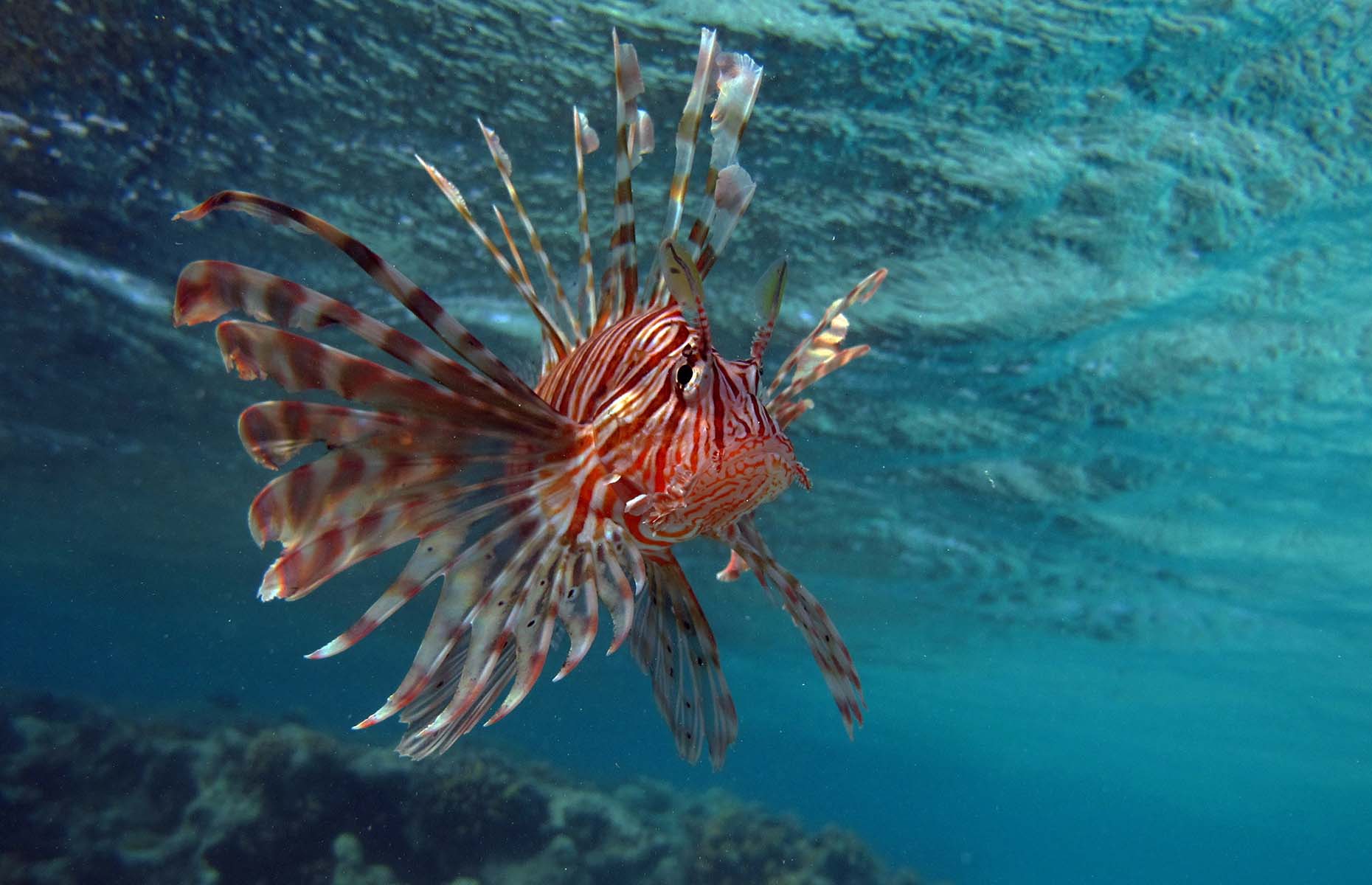 Vitaliy6447/Shutterstock
Naturally, an unusual problem requires an unusual solution: eat them to beat them. You can order lionfish at many of the restaurants and resorts in Jamaica. I had a lionfish cake with avocado salsa and bisque, and a lionfish fillet in a spicy sauce with vegetables. It's a very light and versatile white fish, similar to cod. It gets the thumbs up from me.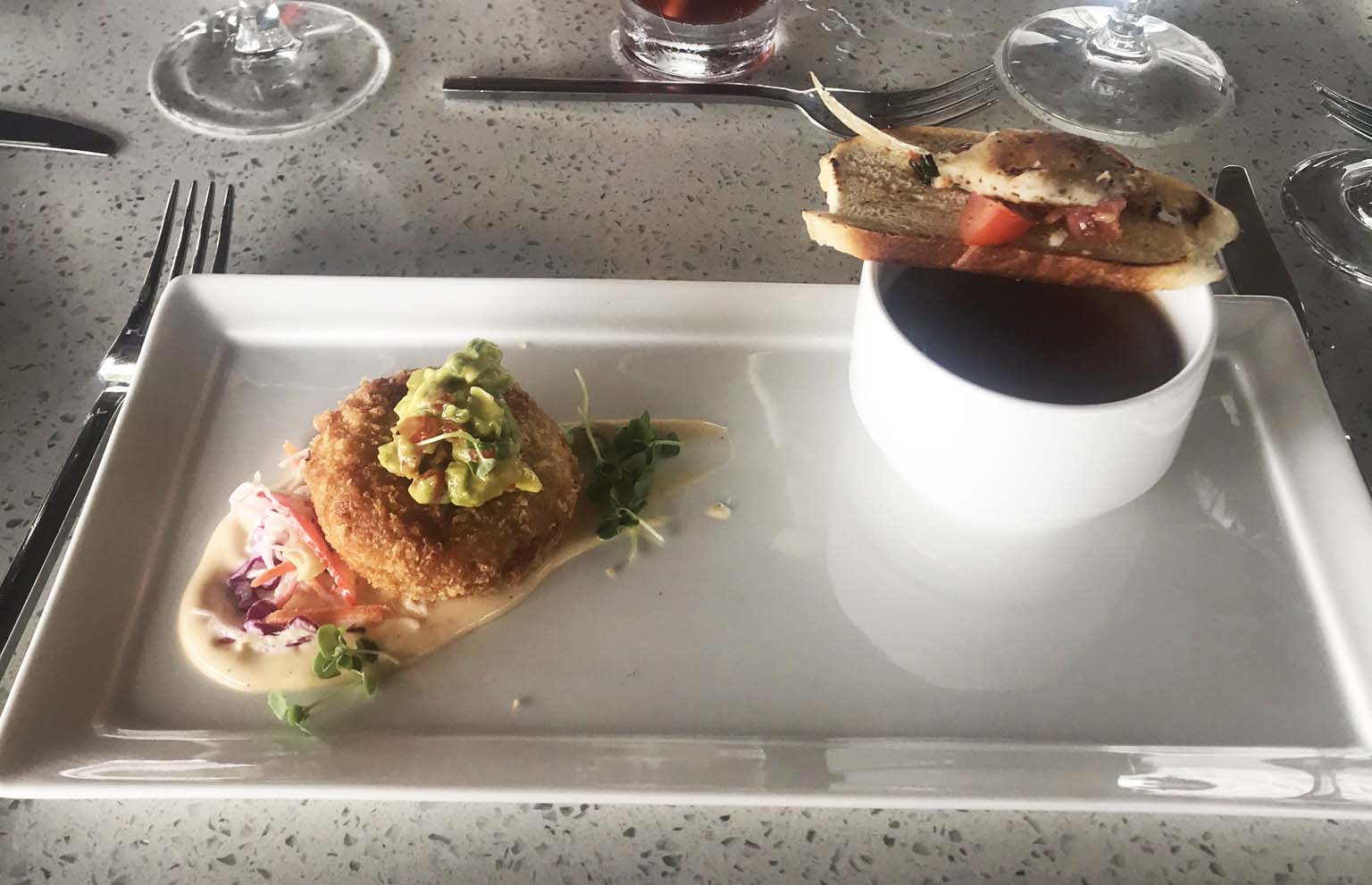 Photo by Miriam Carey
Scuba-diving pros wanting to do something about the invasion can go on a lionfish hunting expedition. Small groups head out into the ocean, with one person acting as the spotter, one armed with a pole spear, and another the carrier whose role it is to carry the fish to land without its spikes harming anyone.
OPINION: Why I'm choosing not to fly for a year
Give something to local schools
Visitors to all Sandals' resorts can pack up to £5 ($6.50) worth of school supplies such as notebooks, pens, pencils, rulers and art materials with them and the Sandals Foundation will take care of distributing them to schools in the region that need it.
Those wanting to get more involved can join a Reading Road Trip. Organised by the Sandals Foundation and Island Routes, visitors are taken into classrooms to read and complete worksheets with a small group of five to seven-year olds for the morning or afternoon. This only happens on Wednesdays and gives pupils who get overlooked in big classrooms the opportunity to have one-on-one help with their reading, writing and comprehension.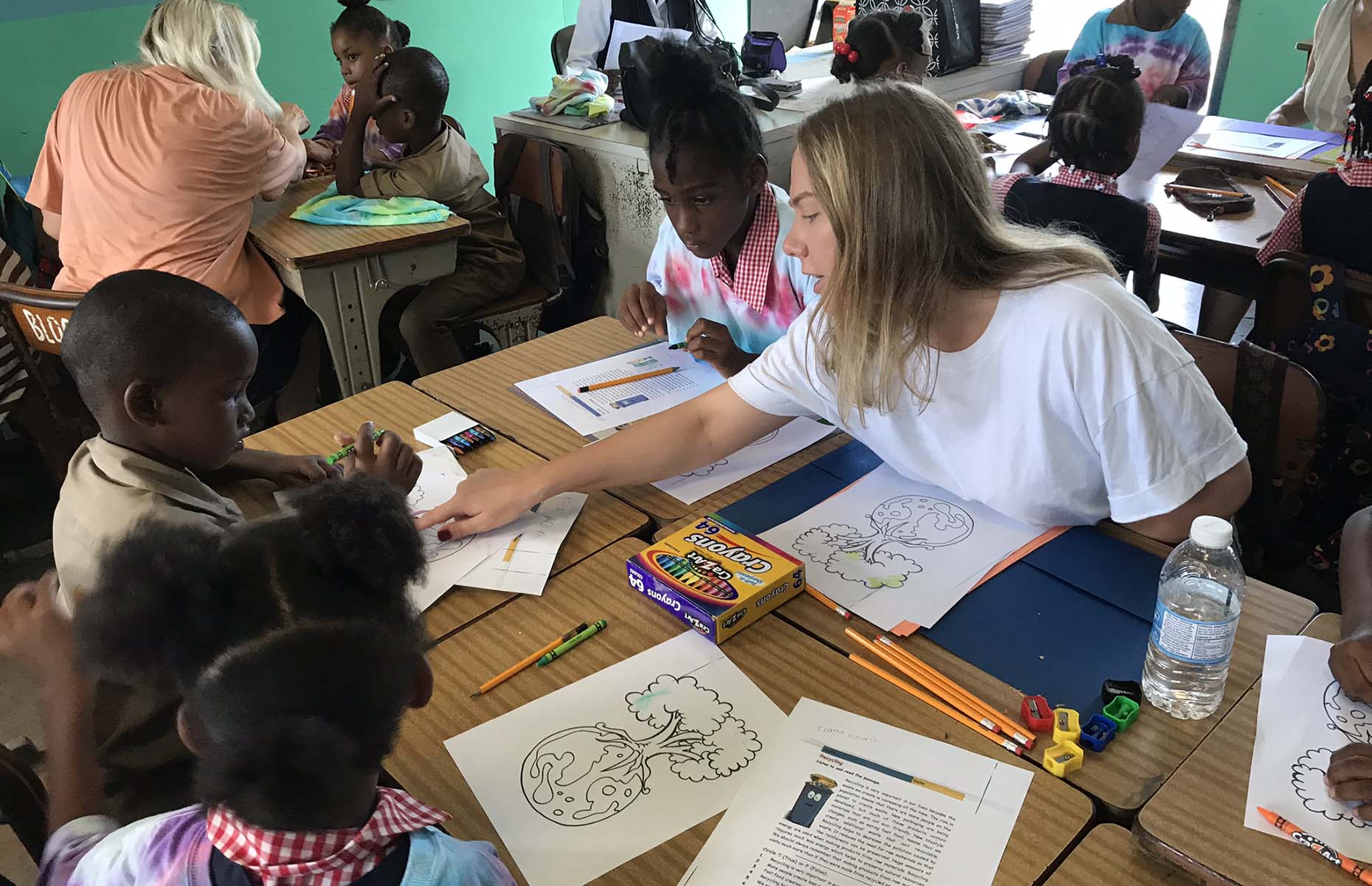 Image by Miriam Carey
We were welcomed by the children's warmth, readiness to learn and humour. Soon I had learnt their names and they took it in turns to listen to each other read. We filled in worksheets, did colouring in and the two hours flew by. It was hard to say goodbye after such a fun morning.
What's important about the Sandals Foundation is that it works closely with contacts in communities to find out what they need, rather than arbitrarily doling out help. For example, a source at school will report they need uniforms, lunches, skilled staff or a facility, then someone from the organisation will look into it.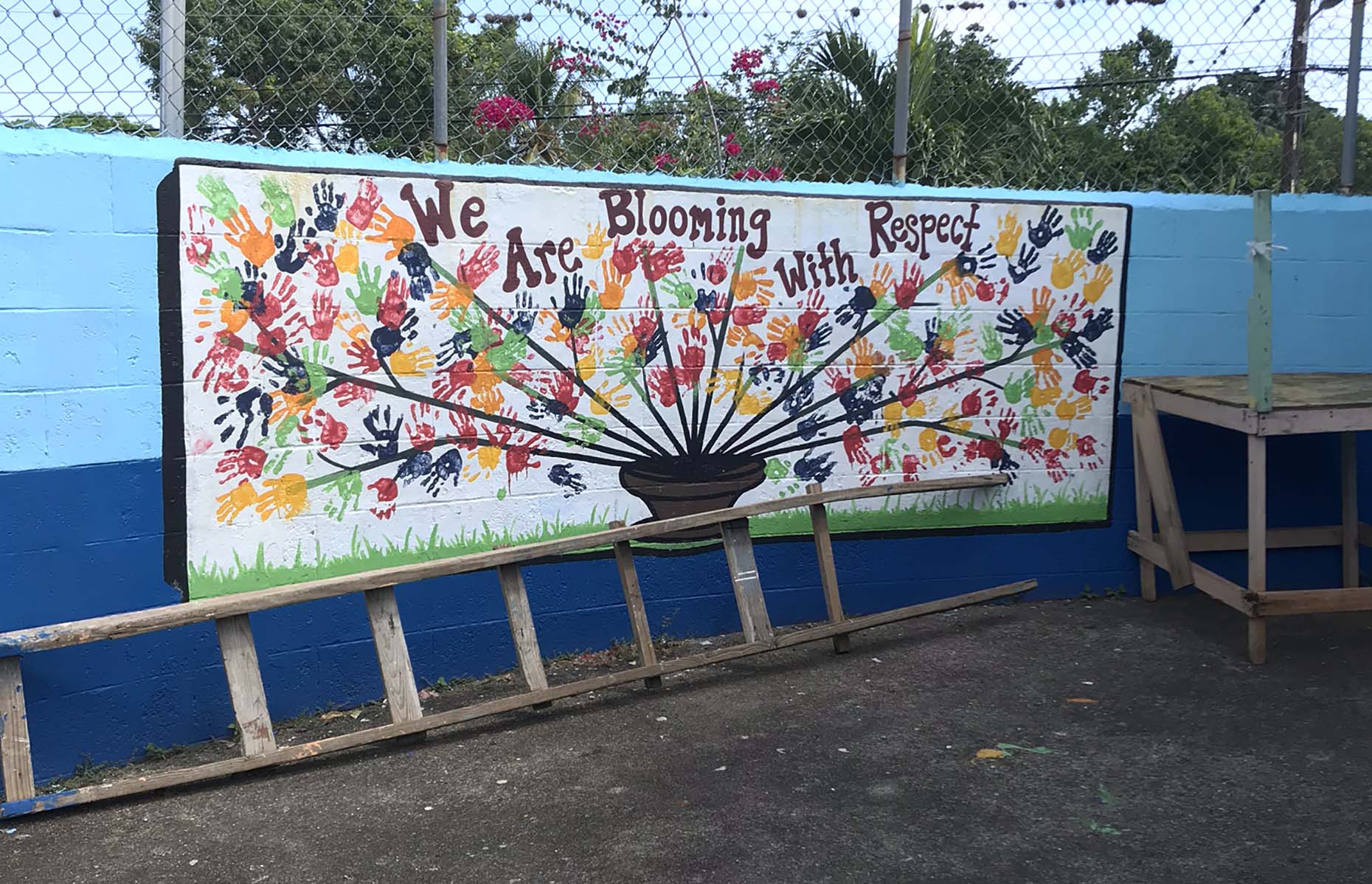 Image by Miriam Carey
The foundation covers eight Caribbean islands and has three arms: community, environment and education. In Jamaica, community programmes include a Women's Centre and building local facilities like basketball courts and sports centres. The other two branches include turtle conservation, invasive species control, the Reading Road Trip and Pack for a Purpose (packing school supplies).
Find out more about turtle conservation experiences available through Sandals Ochi Resort. Please note these only run at certain times of year.
Read more about the Sandals Foundation, Pack for a Purpose and Reading Road Trips here.
Lead image of St Mary's Parish, Jamaica: DELVIT/Shutterstock
Be the first to comment
Do you want to comment on this article? You need to be signed in for this feature