5 ways to experience the Serchio Valley, Tuscany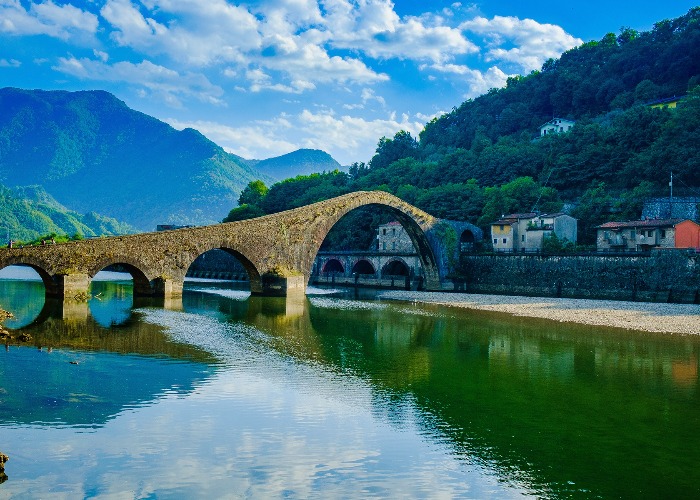 Beyond the buzz of Florence, Pisa and Siena, Tuscany's romantic northern countryside moves to a mellower tune.
The Serchio Valley, tucked between the Apuan Alps to the west and Apennine Mountains to the east, is ideal for experiencing the best that northern Tuscany has to offer. Carved out by the 78-mile (125km) Serchio River, no two days in the valley are the same. Its dramatic gorges are mist-draped on cooler days and illuminated in the sunshine, while at sunset candy-shop hues dance around the rich pine and chestnut forest-clad hills. With such an ethereal landscape, it's no wonder ancient myths and folklore thrive here.
From the medieval hilltop town of Barga, ranked as one of the most beautiful villages in Italy, the cities of Florence and Pisa are a short drive away, making it the perfect base for day trips, if you can tear yourself away from the gorgeous countryside. On your doorstep you'll discover a region that moves to the beat of its own chilled-out drum – think rustic farm lodges and tiny vineyards, yoga alfresco and herbal massages.
Here's our pick of the top five ways to relax in northern Tuscany.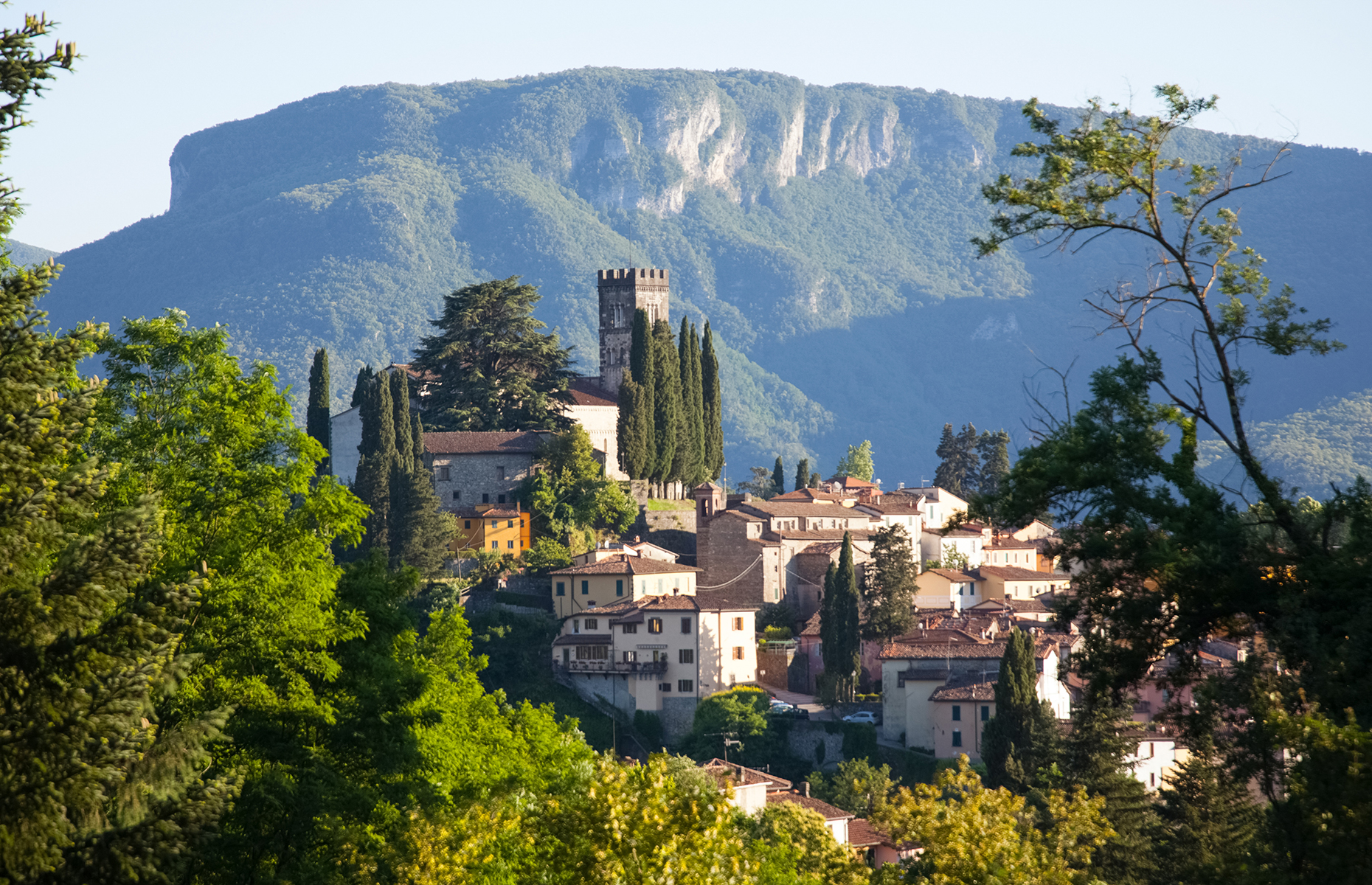 Melinda Nagy/Shutterstock
1. Enlighten your palate with a wine tasting
Many wine lovers head to Siena, Florence or southern Tuscany, yet the wines of northern Tuscany have a distinct personality of their own, owing much to the increasing popularity of biodynamic farming.
Like organic farming but stepped up a gear, biodynamic farming not only avoids using chemicals, it considers plants, animals and even the solar system as crucial parts of a delicately balanced ecosystem, striving to maintain that balance at every stage of the process.
READ MORE: Under the Tuscan sun: what to see and do in Florence
Head to Podere Còncori, a family-owned, award-winning winery four miles (6.4km) from Barga, which offers a two-hour tasting, lunch and tour at €30 (£27.80) per head. You'll learn how wines are crafted using traditional biodynamic methods – barrels are rotated in time with the moon cycles, plants such as chamomile and nettles are used, and the vineyard's fertiliser comes from a purpose-reared donkey.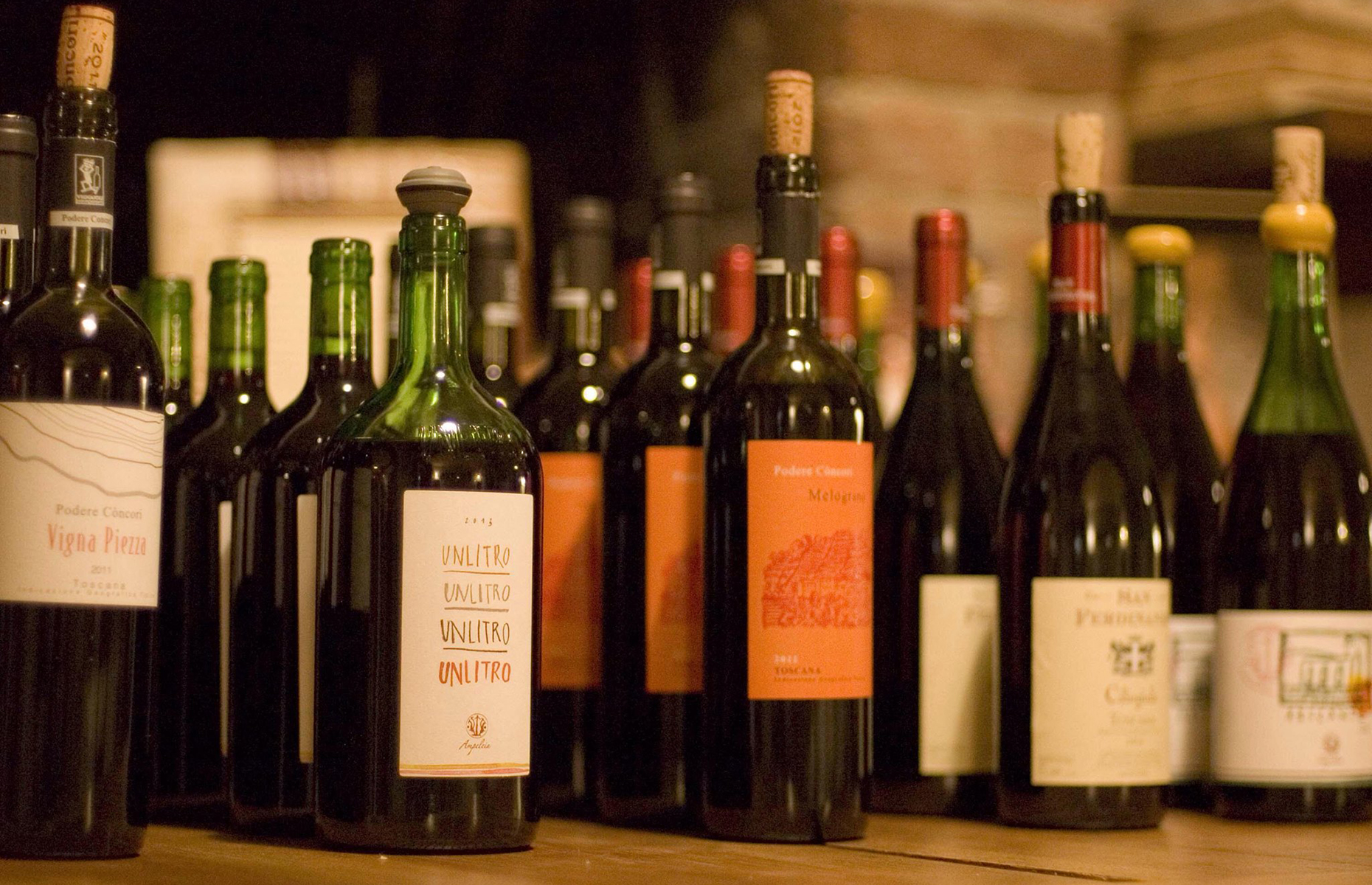 Podere Concori/Facebook
2. Stretch yourself with some yoga
You'll loath to sweat it out in a brightly lit gym ever again once you've tried yoga alfresco. Historic Barga is surrounded by unspoiled countryside which makes a soul-soothing backdrop for striking a tree pose.
Every slow, measured breath fills your lungs with crisp air, perfumed by distant herb gardens and for our group, the darkening sky and ripples of thunder signalling an incoming storm only added to the atmosphere. Come rain or shine (the latter is much more likely), a yoga session is the best way to slow down and embrace the leisurely pace of this region.
Marzia Cavana, a yoga teacher based in Barga, offers classes in Hatha, Shiva Flow, Yin and Budokon Yoga, as well as pilates. Whether you're a complete beginner or expert, it'll provide the perfect balance between relaxation and a feel-good dose of exertion.
3. Feast on plates of fresh pasta
It's often the taste buds that lure visitors to Tuscany and rightly so. Nowhere else can you indulge with such abandon in plates piled with ricotta-filled ravioli smothered in butter and sage, hearty ragù atop mounds of tagliatelle and sumptuous pillows of gnocchi with fresh tomato sauce. Don't feel guilty about all the carbs – what's a detox without a re-tox after all?
The region's finest foods are found in some unexpected places. This is where agriturismi – small, farm-based guesthouses with an adjoining restaurant – really come into their own. Try Agriturismo Pian di Fiume, located along Lima River around two miles (3km) from Bagni di Lucca, where you can enjoy fresher-than-fresh plates of antipasti filled with pesto-smothered bruschetta, cheese-topped polenta and locally sourced pickled vegetables in a rustic farmhouse setting.
For aperitifs and light bites, head to Da Aristo di Togneri Lorenzo, a characterful, higgledy-piggledy little bar right in the heart of Barga. Here you can sip on local wines and munch on platters of delicate prosciutto, oozing cheesy aubergine flan and beef carpaccio with walnuts and apple, while watching the world go by in the little square.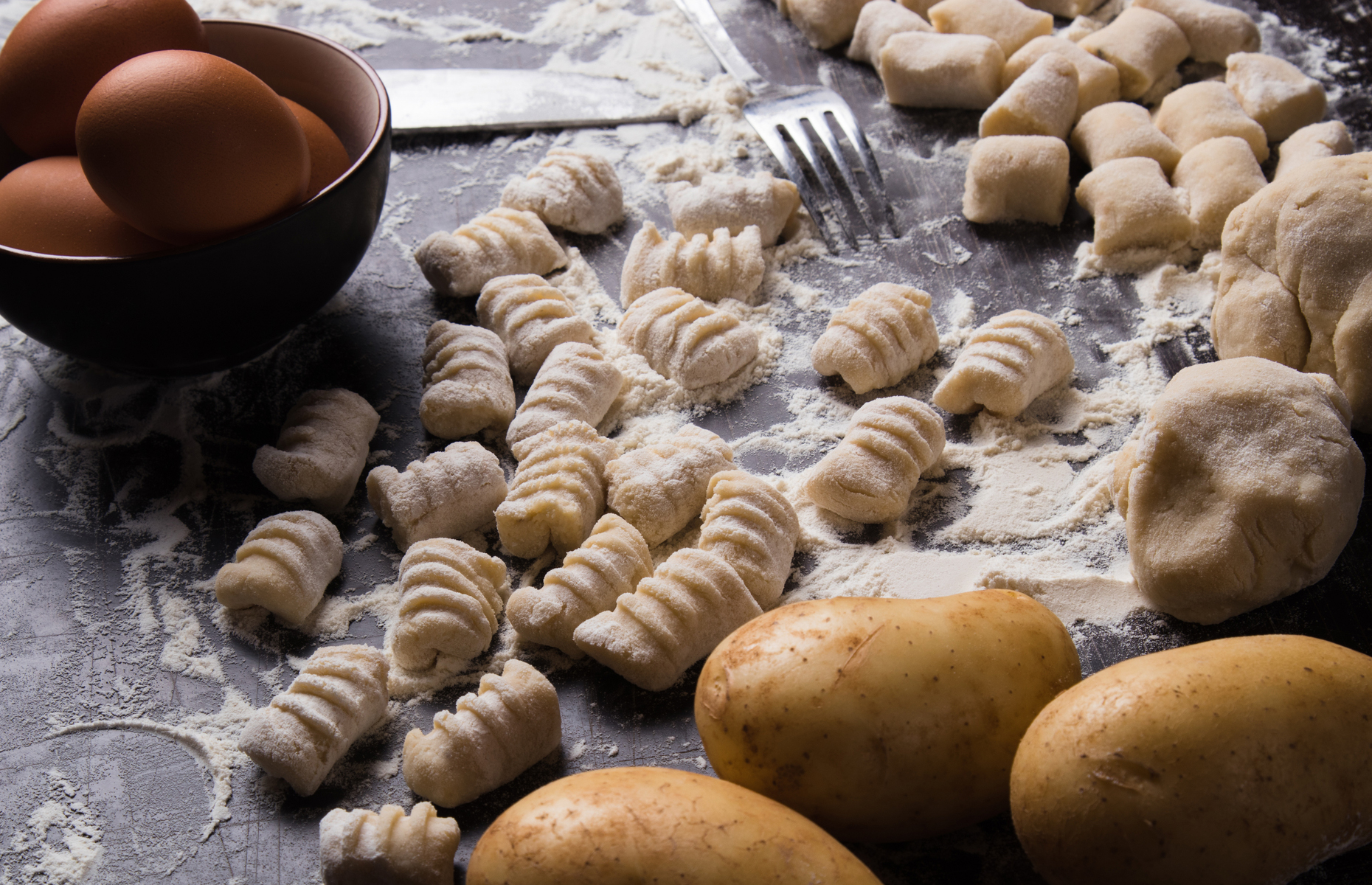 draganica/Shutterstock
Cooking enthusiasts can take it to the next level by learning to create authentic dishes from scratch. Renaissance Tuscany Il Ciocco Resort & Spa offers three different types of courses with its world-class head chef, starting at €170 (£157.65) per head. Depending on the course you choose, dishes you can learn to make include fresh pasta, like gnocchi and ravioli, Tuscan vegetable soup and rich chocolate soufflés.
4. Glide through the Strette di Cocciglia
For some serious eye candy, head down to the Strette di Cocciglia, an impressive canyon at the base of the Apuan Alps, a 40-minute drive from Barga and five miles (8.8km) north of Bagni di Lucca. Here, an earthquake has sliced the land apart, leaving a steep gorge where fast-moving rapids meet impossibly still water and locals still believe in ancient myths about the serpent ruler Drago Regolo, who lurks beneath.
Fed by underground springs, the water will take your breath away if not for its electric blue hue, then for its ice-cold temperatures, which are as low as 12°C (54°F) throughout the summer due to the snowmelt that trickles in during spring. But don't let this put you off – don a wetsuit and you'll be fine.
Kayaking, water trekking and rafting are available year-round through outdoor company E20 Avventure, based in Bagni di Lucca. Offering rafting lessons from Cevoli to Bagni di Lucca, water trekking experiences (essentially, a combination of clambering over rocks, swimming and rafting) or kayaking courses at three different levels, there are myriad ways to explore the river.
If you've a little less time, try stand-up paddleboarding (SUP). Rent boards from Toscana SUP, which is based alongside the Lima River at Canyon Park, around five miles (8km) from Bagni di Lucca. For €20 (£18.50) per hour, you'll get all the necessary gear and a briefing from a SUP coach thrown in so all that's left to do is master the art of balance.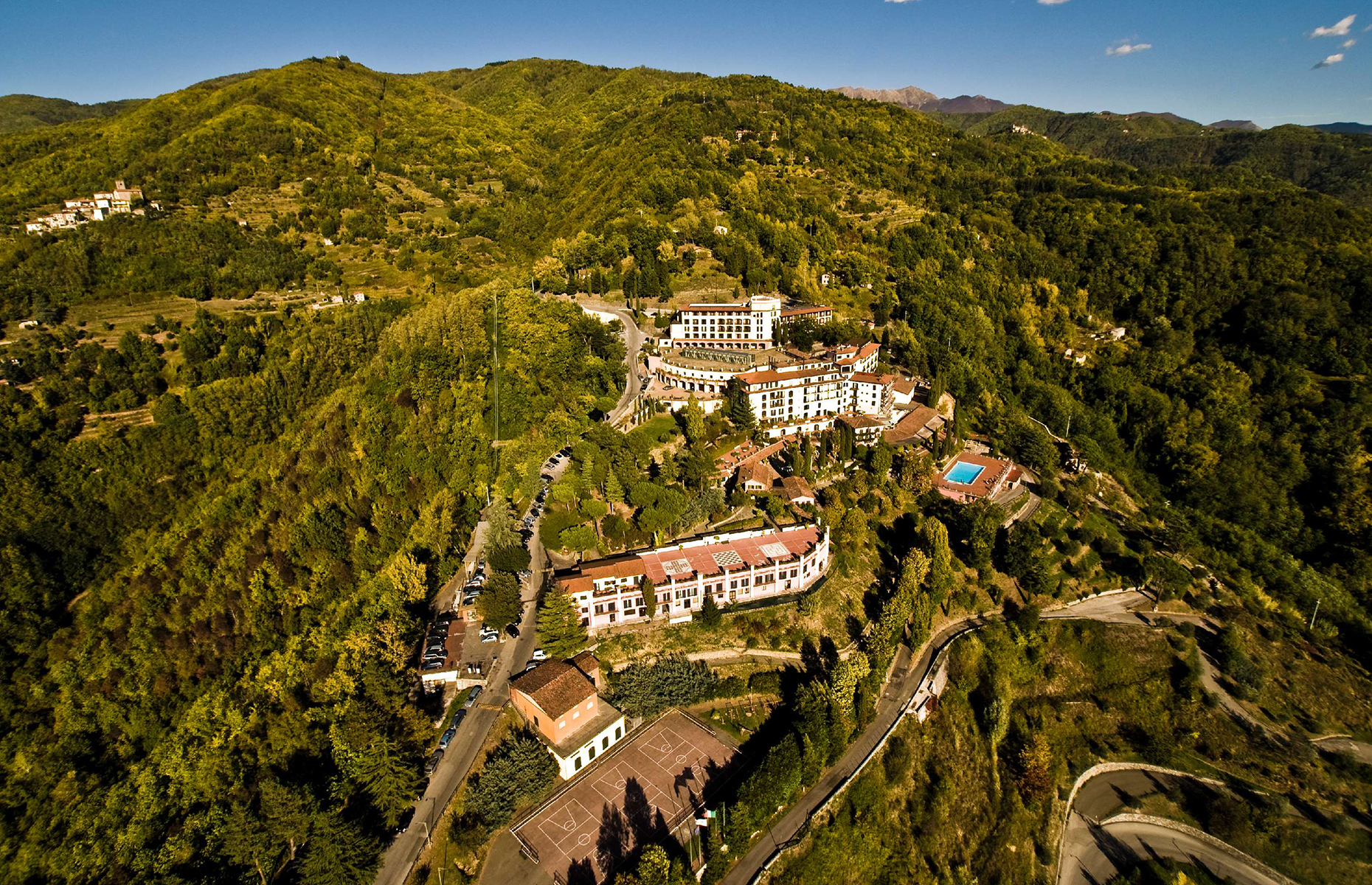 Renaissance Tuscany
5. Settle down in the Serchio Valley
The secluded Renaissance Tuscany Il Ciocco Resort & Spa will leave you drooling over its panoramic valley views and sun-drenched terraces for weeks after you've left. This 180-room hotel started life as a hunting lodge, becoming a guesthouse in the 1950s. Nowadays, it's steeped in modern luxury while still nodding to its heritage.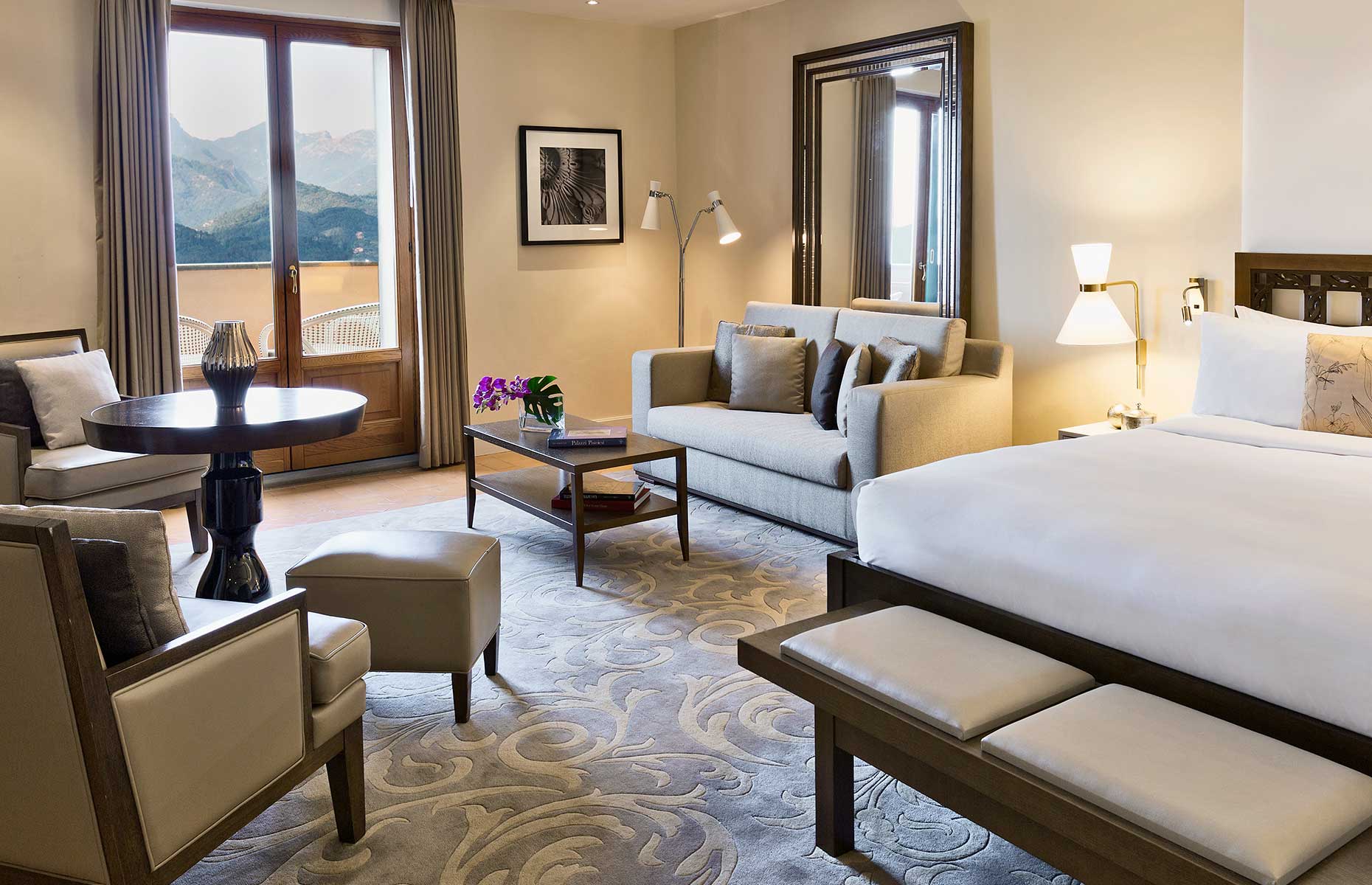 Renaissance Tuscany
Opening out onto 360-degree views of the Serchio Valley, the resort's glimmering pool is set like a gemstone in the hills, making it a superb spot for an afternoon dip. Above that, you'll find chic restaurant La Veranda, offering traditional Tuscan staples cooked by an award-winning chef all served up on a tranquil terrace. For a little extra rejuvenation, the 92,570-square foot spa offers treatments inspired by its surroundings, including herbal and wine therapy massages (every bit as good as they sound).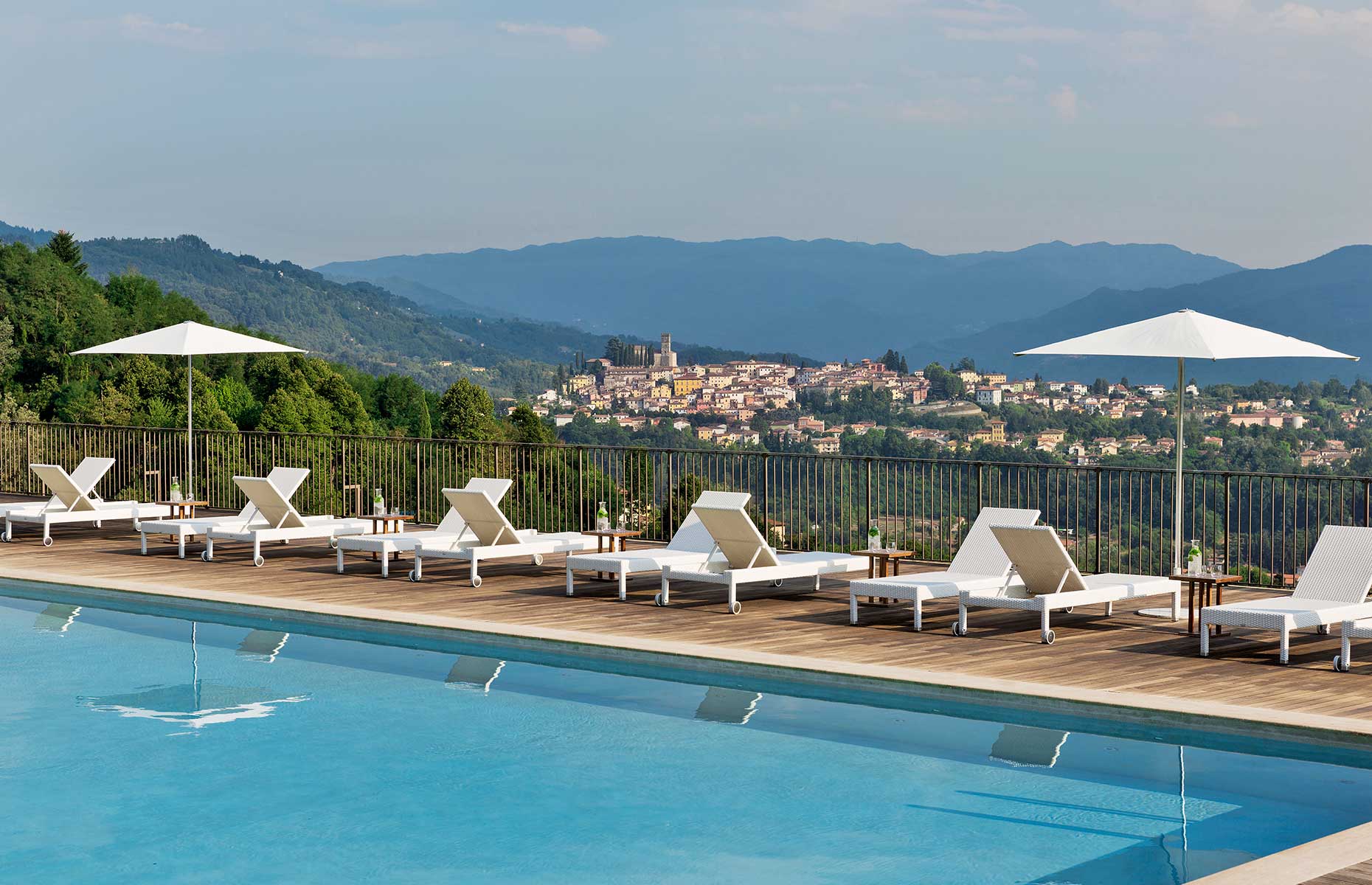 Renaissance Tuscany
If you're visiting with kids or want more flexibility, lay your head down at Agriturismo I Cedri. Located near the tiny hamlet of Albiano, three miles (4.7km) from Barga, the 16-hectare estate is made up of individual villas, the oldest of which dates to 1711.
Agriturismo I Cedri
Restored to their former glory with local Tuscan materials, the villas range in size to suit all needs – the smallest residence, Capanna del Rosso, houses 2-3 guests while the largest, Filanda, accommodates up to 14 guests. They're all set amidst mystical valley views, perfectly secluded yet within reach of the region's attractions.
Getting there
easyJet flies to Pisa from Bristol, London Gatwick, London Luton and Manchester from £22.99 one way.
Map
Be the first to comment
Do you want to comment on this article? You need to be signed in for this feature