The ultimate 48-hour city break in Málaga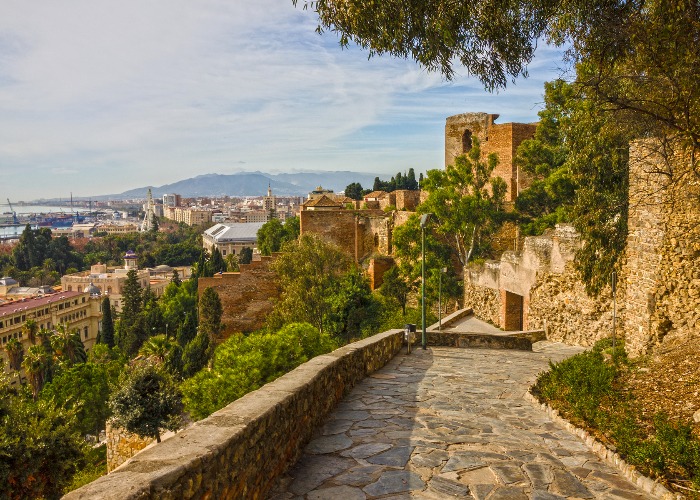 As European destinations go, this one has got an embarrassment of riches to discover. From the incredible food to stunning Moorish architecture and gorgeous stretches of sand, Málaga is blessed with a bounty of attractions
In the past, Málaga has perhaps been overshadowed by more overtly seductive Andalucían hot spots such as grand Seville or bohemian Granada, but the warmth of this seaside fortress city will get under your skin in no time at all.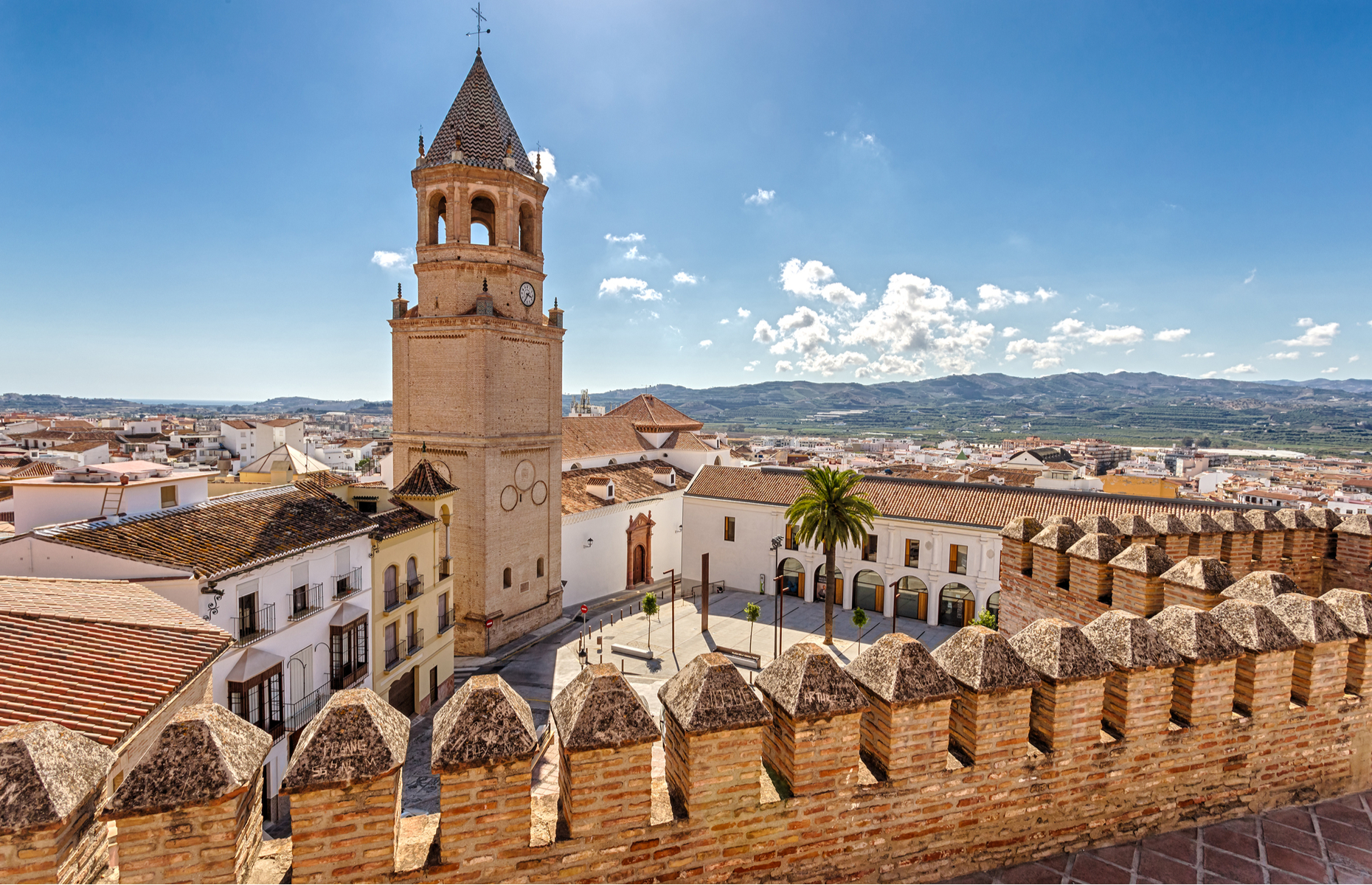 BAHDANOVICH ALENA/Shutterstock
Firstly, there's the sheer amount of history here. Between the Neanderthals and now, there have been Romans, Greeks, Moors, Phoenicians and Visigoths leaving amphitheatres and horseshoe arches all over the place. Perhaps they came for the weather; they certainly can't all be wrong.
Art lovers have one enormous reason to visit – Málaga is the birthplace of Picasso and the city is home to some extraordinary works rarely seen outside of the city walls. There are currently two new galleries of significance in Centre Pompidou Málaga and The State Russian Museum.
A modern makeover story, many of Málaga's historic attractions and civic splendour have been added or restored in the last 100 years but there's also a cool, urban side to the city that balances all that heavy history.
It's got a burgeoning theatre scene with Antonio Banderas bringing the Broadway hit A Chorus Line to his new Teatro del Soho. In fact, art and culture have been so important to the resurrection of Málaga as a tourist destination that the city has opened 37 museums in the last 16 years.
Of course, it's possible to leave all of that behind and hit one of the many beaches that stretch along the Costa del Sol. The sparkling blue water and 320 sunny days a year more or less guarantee your holiday will be blessed with good weather.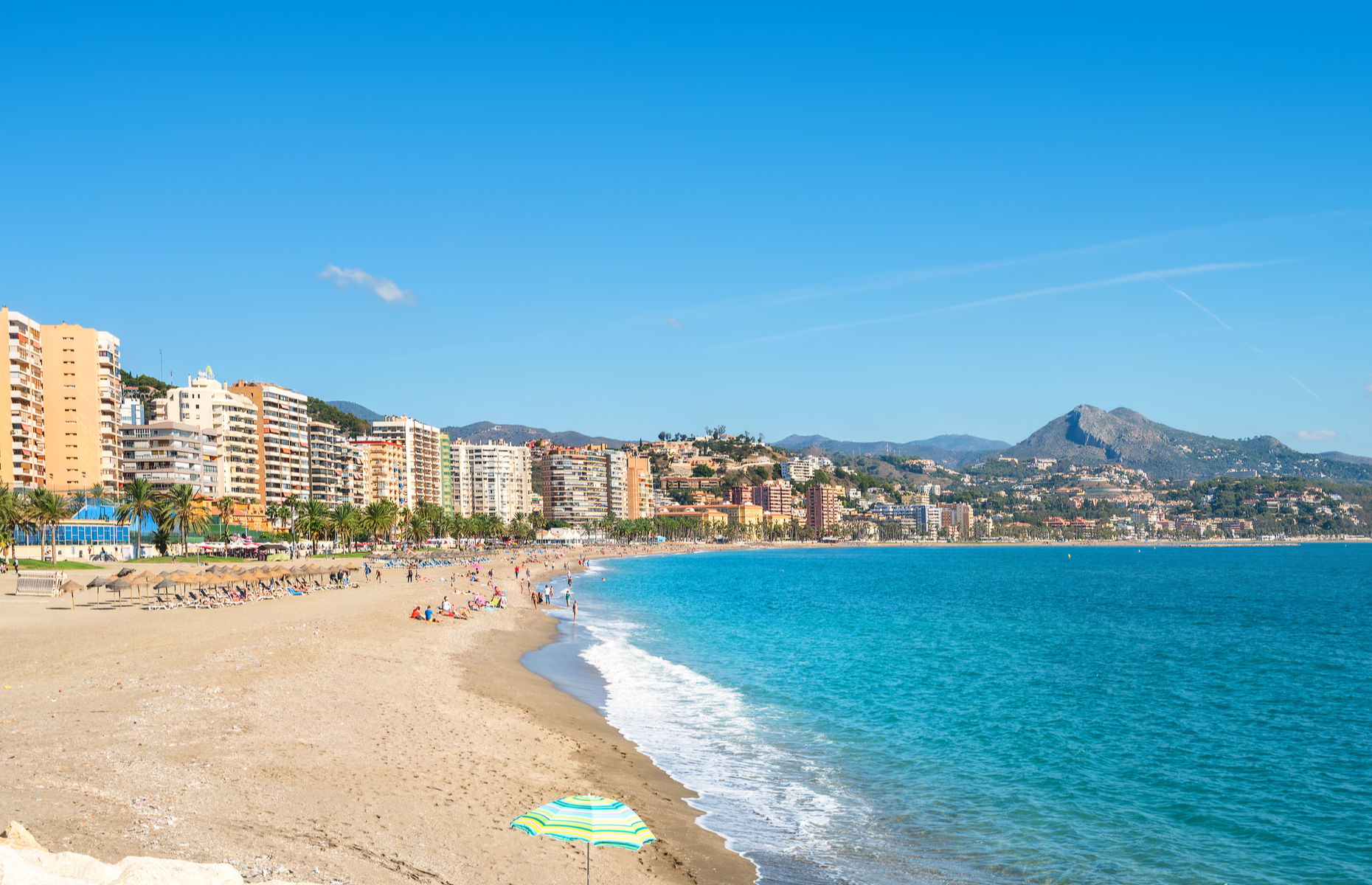 Valery Bareta/Shutterstock
Check out how to best attempt to sample everything on offer with our ultimate 48-hour itinerary.
Friday
Check-in to: Barceló Málaga. While some of the older establishments are hard to reach in the pedestrianised Historico Centro, this comfortable four-star hotel is attached to Málaga's main train station, with a high-speed connection from the airport for just a couple of Euros.
Including a corridor that overlooks the platforms, it's the design touches that set Barceló Málaga apart from other business hotels. Guests are highly encouraged to make full use of the slide from the breakfast room to the lobby and to check out the sleek bar and rooftop pool, perfect for much-needed downtime in between sightseeing.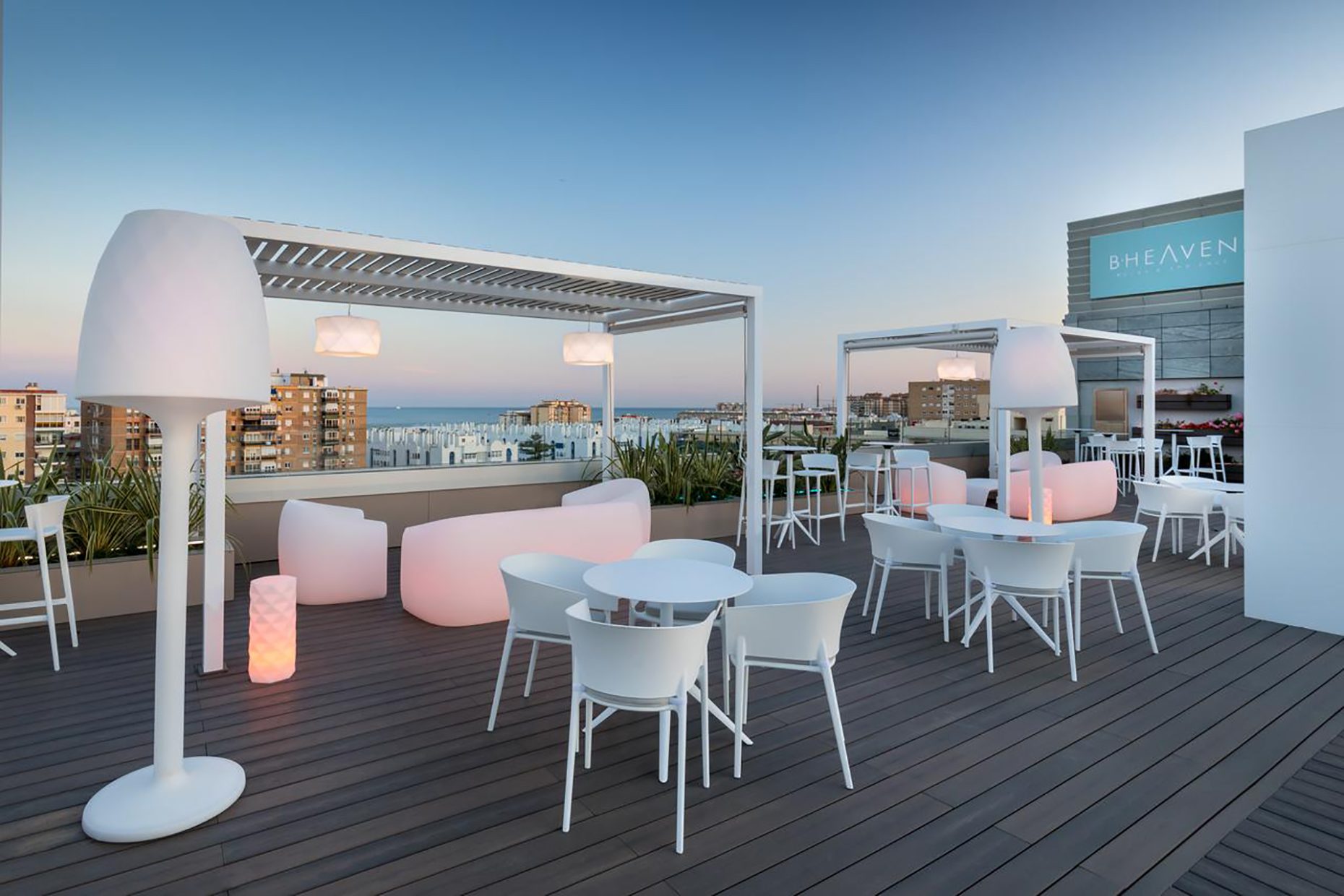 Barceló Málaga/booking.com
Explore: the historic old town. Málaga's Moorish past lives on in the narrow streets that unfurl in the historic old town. Take a stroll down Calle Granada to see the city's locals and tourists enjoy an evening apéritif.
Admire the views from: Málaga Cathedral. Between June and September you can take a night-time tour of the rooftops for a twilight view over the whole city and the misty blue mountains that lie to the north. Get a good look at the splendour of the solo bell tower that gives the cathedral its nickname of La Manquita (the one-armed woman) before ascending the 200 steps to its 50-metre pinnacle.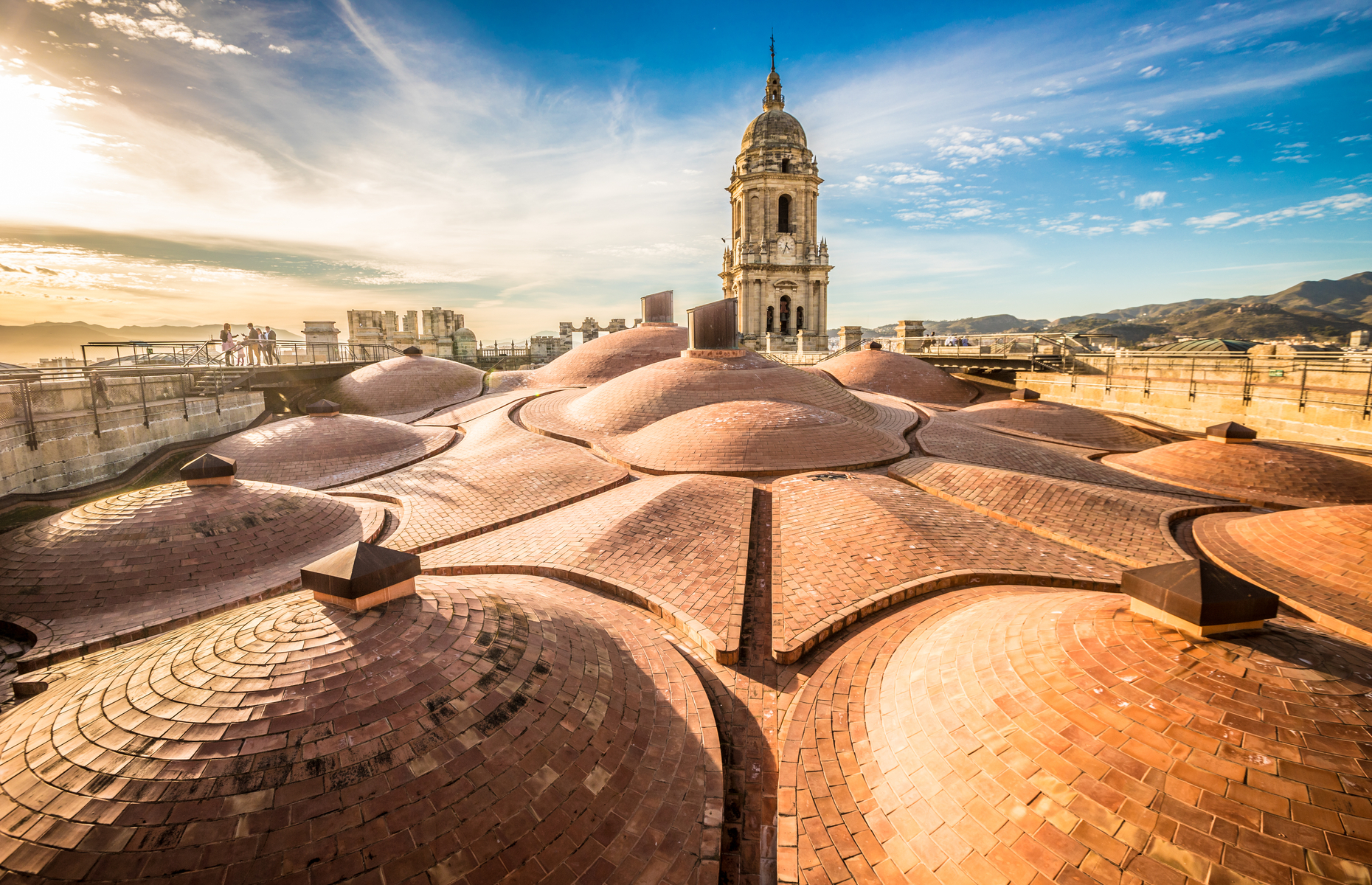 Pocholo Calapre/Shutterstock
Eat dinner at: Uvedoble Taberna. This unassuming spot on Calle Císter serves a first-class menu of modern tapas dishes that mix Malaga's incredible local seafood with global cuisine.
Think black toasted noodles with little tender squids, smoked sardine focaccia and morsels of swordfish in browned butter. All best enjoyed with a glass of crisp Málagan white wine or a sweet local moscatel. It's popular with locals so book ahead or get there when it opens just after 8pm to snap up a sought-after outside table.
Stop for a nightcap at: Terraza de San Juan. This hip hotel bar is a bit tricky to find but you'll be glad you hunted it out. Blissfully quieter than some of the other lively rooftops that aim to serve the stag and hen dos, the terrace is overlooked by the dramatic San Juan church. Sink in to their comfy sofas with a cocktail but when the lights go off on the tower, you know it's time to go home…
Saturday
Tour: the city's Moorish fortresses. Málaga was once a jewel in the crown of Moorish Andalucía and is blessed with two incredible castles. The bigger of the two, the Alcazaba, starts in the centre of the old town and winds up to Castillo de Gibralfaro via scented gardens, heavenly courtyards and enough fortified gates to please any Game of Thrones fan.
Restoration work began on the ruins of Alcazaba in 1933 and not much in the way of original architecture survives from the before the 14th century. Couple that with the fort's yo-yoing between the hands of the Moors and the Catholics means history buffs would definitely benefit from a tour guide to point out hidden treasures along the way.
Everyone else can just enjoy the amazing views, beautiful original tiles and atmospheric turrets for just a couple of Euros. Either way, it's a morning well spent.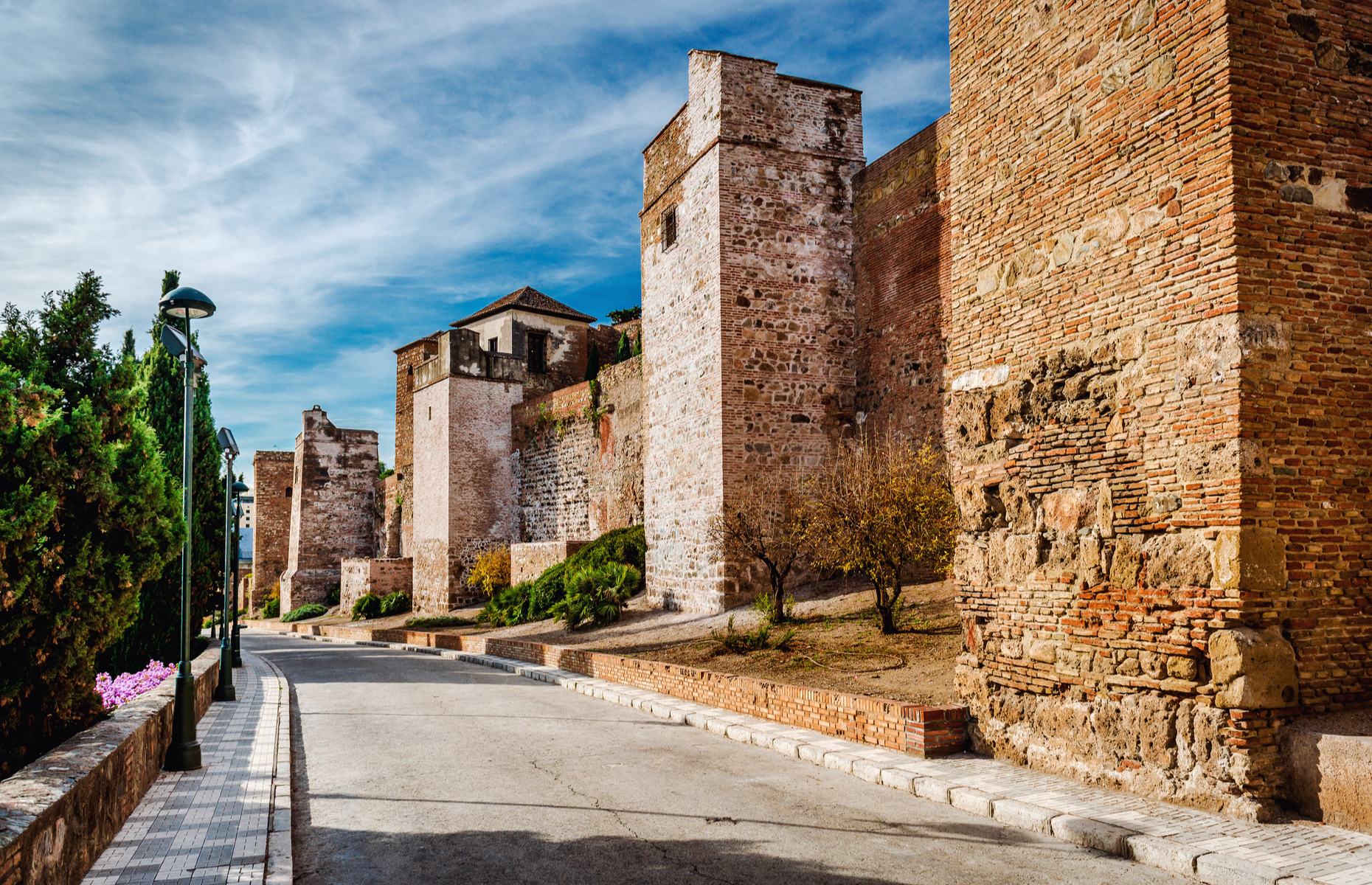 Alex Tihonovs/Shutterstock
Eat lunch at: La Terraza de la Aduana. A quick stroll across the street and you'll land at the stunning former customs house turned museum. Head to the fourth floor and eat an alfresco lunch on the terrace with a spectacular elevated view of the Alcazaba.
The menu celebrates authentic Andalucían cooking so go native with mushroom and truffle croquetas, slow-cooked Iberian pork cheek, braised octopus and garlic potatoes, and beautiful local cheeses.
Marvel at: Museo de Málaga. Head downstairs to do a manageable mooch around the two floors of exhibits spanning the history and artistic output of the city and its surrounding areas.
On the first floor you'll find a few Picassos alongside his worthy Surrealist contemporaries and Málagan fine art. Strap in for a rollercoaster of mind-blowing antiquities on the second floor, including Stone Age artefacts, Greek and Roman marbles, Phoenician pottery and pristine mosaics. Top tip: don't skip the 'Storage room' – it's stuffed full of treasures, not buckets and brooms.
Relax and rest: at Playa de la Malagueta. It wouldn't be a proper Spanish holiday without a dip in the sea and with this beach just metres from the city centre, it would be criminal not to spend a few hours blissing out.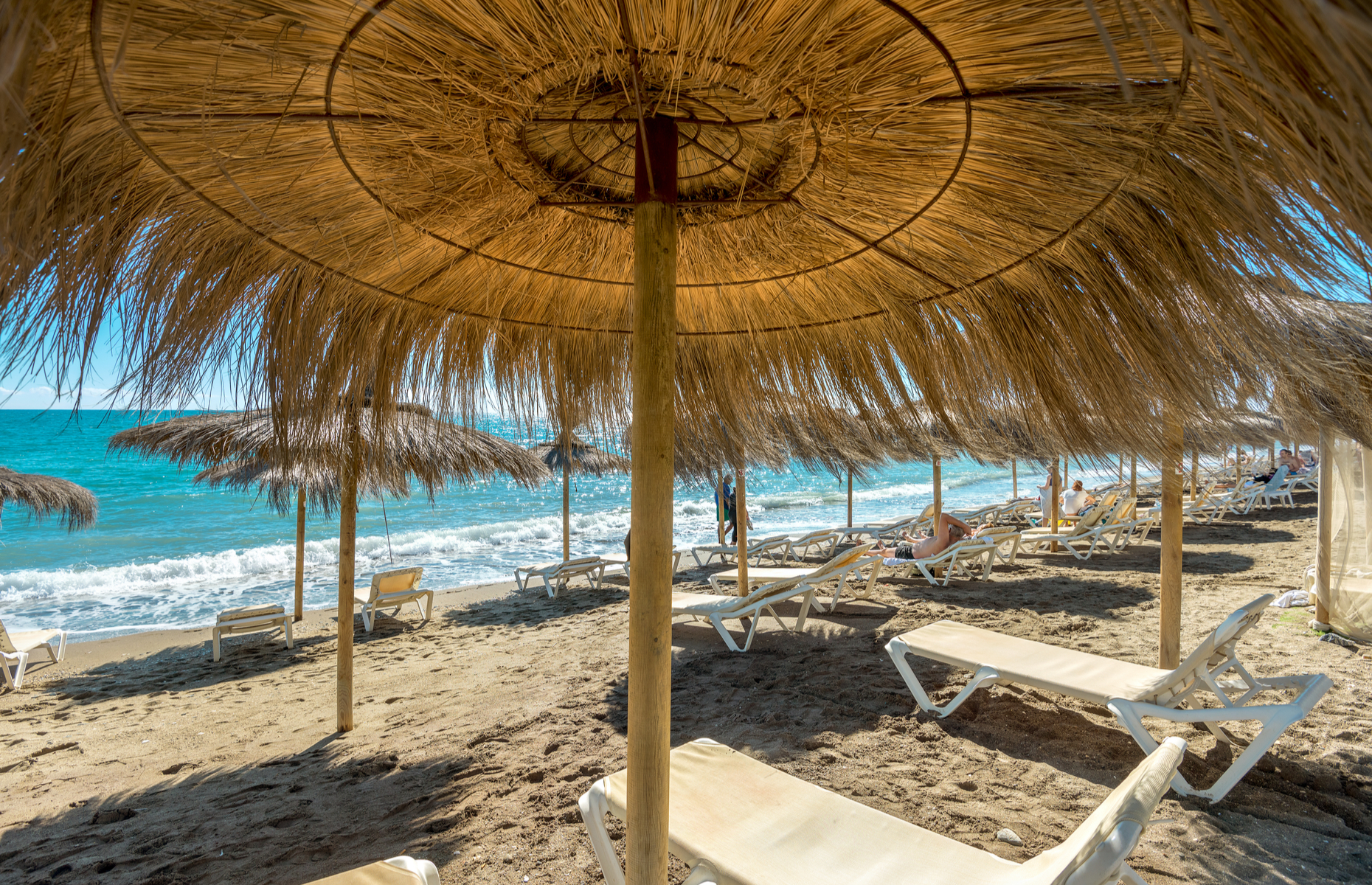 Valery Bareta/Shutterstock
This modest stretch of sand offers all the joys of a coastal resort without tons of tourists. Hire a sun lounger and a parasol, and kick back to the sound of the crashing waves.
Dine at: El Pimpi. One of Malaga's most-loved restaurants has hosted many a famous face, including Señor Banderas, and it's always brimming with locals and visitors dining on their traditional tapas and fresh seafood.
Order the adobo (a mix of fish marinated in vinegar and fried in batter), then plates of salty-sweet shavings of Iberian ham and unforgettable manchego cheese. Don't forgo dessert – the local take on crème caramel is excellent and perfect with a glass of sweet moscatel.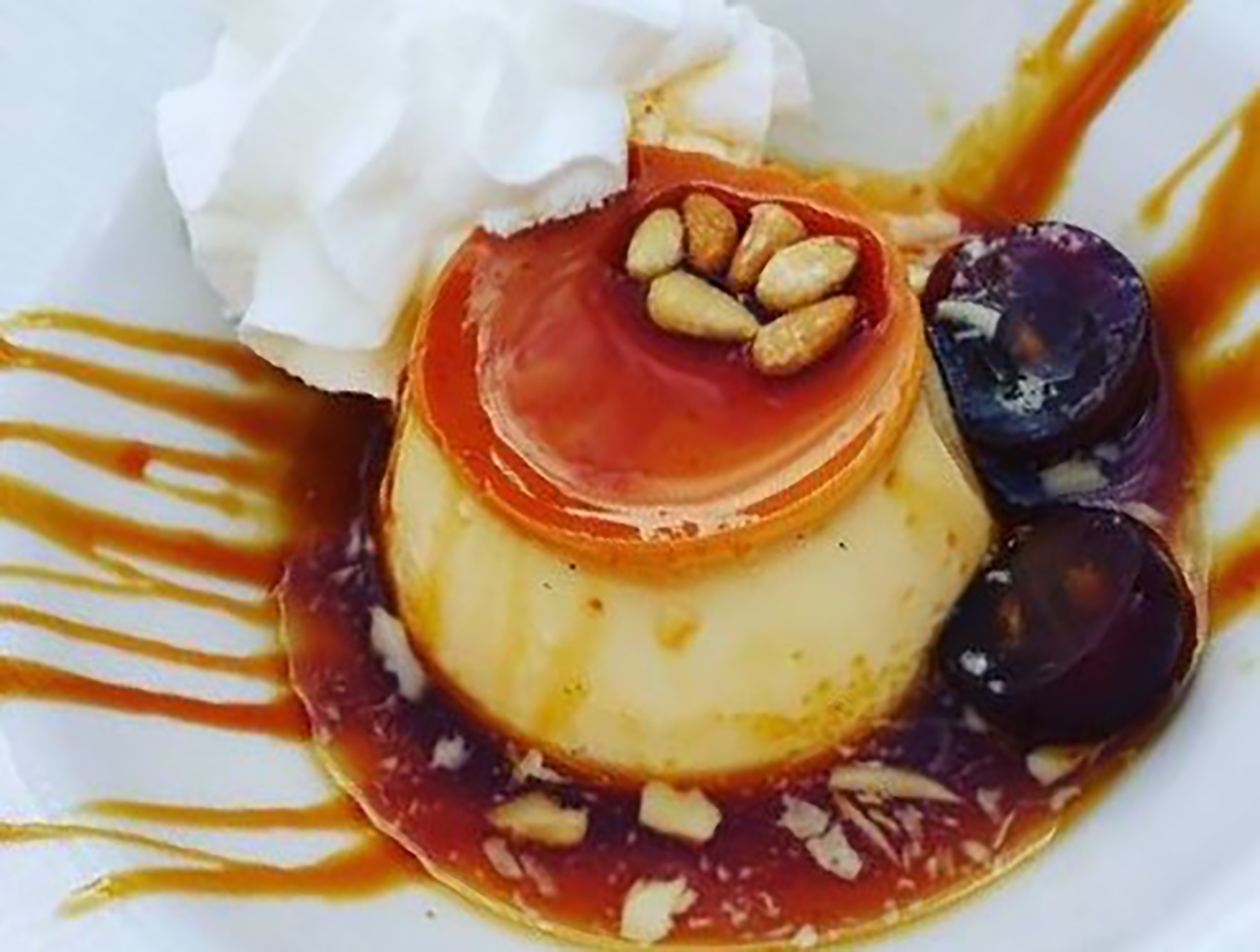 El Pimpi/Facebook
Sunday
Stroll: through Soho. Crossing a bridge over the dried bed of the river Guadalmedina, you're treated to a street art tableau that unfolds like a comic strip along its concrete banks. The city's former red light district, this hipster hood has been given a light spruce up without sanitising its urban edge. Walk along Calle Carretería and stop for a coffee in Julia's Bakery or a smoothie at brunch spot Lova.
Visit: Museo Picasso. A lifetime of mostly unseen work by Malaga's most celebrated artist lies in what was the old art college. Formed from a donation by his daughter Maya, the collection includes his earliest paintings as a child prodigy, a few Cubist bangers, stunning portraits of his lovers Dora Maar and Françoise Gilot, as well as one of his last works painted before his death in 1973.
Lunch at: Mercado Central de Atarazanas. Malaga's main market – set in a wrought iron warehouse with decorative Moorish designs – offers dazzlingly fresh fish, meat and produce in three separate sections. Pick up some of the fat local raisins and irresistible salted almonds to take home before stopping for lunch at the frantic but fabulous eatery that serves market produce on a jam-packed terrace.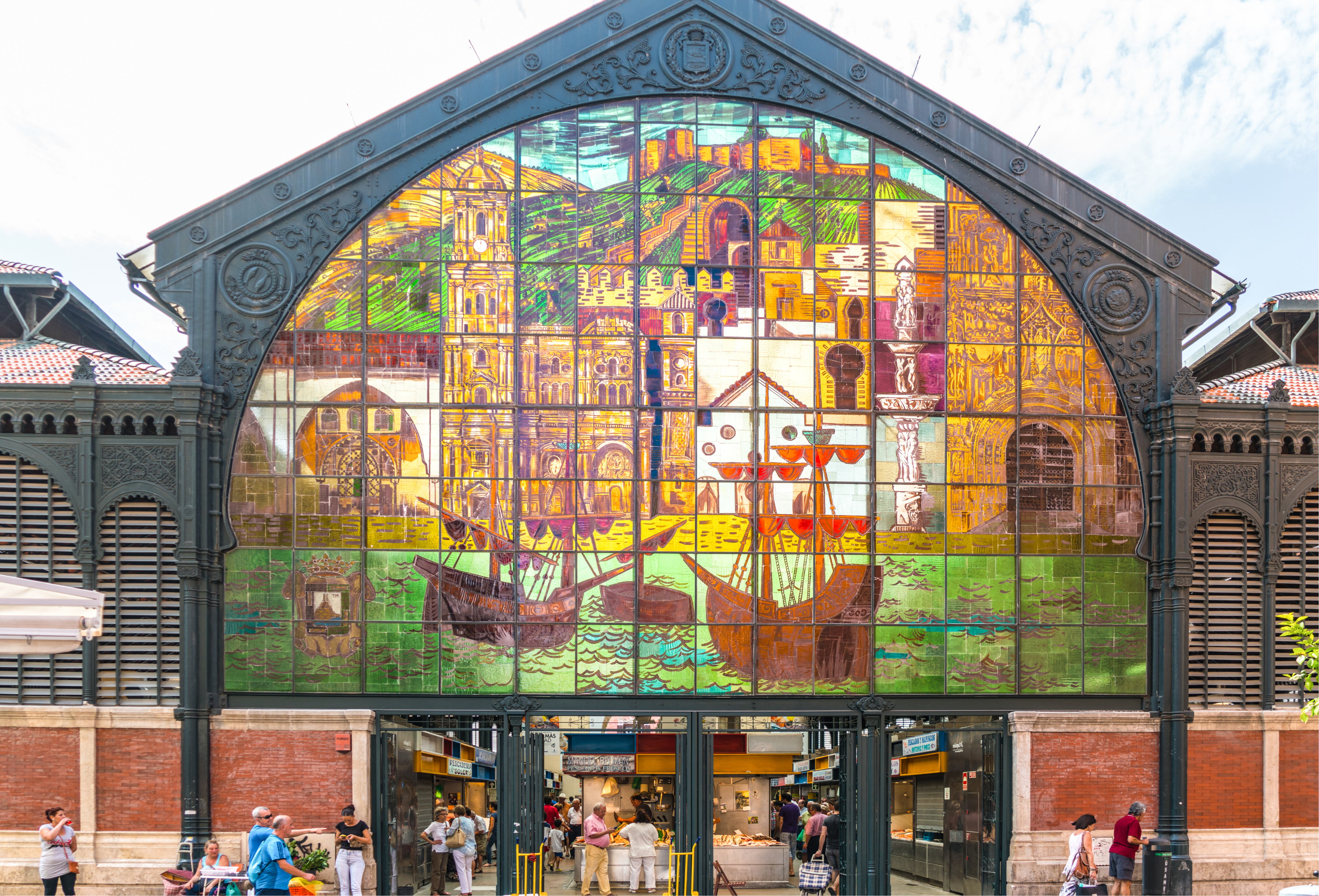 Ivo Antonie de Rooij/Shutterstock
Stroll and shop down: the Calle Marqués de Larios thoroughfare and at shopping centre Muelle Uno. Browse the designer shops on the marble-lined high fashion highway that runs from Centro Historico to the port.
Pick up an ice cream: from Cónico while you discover the new cultural quay that houses, cafés, shops and the rainbow glass cube marking the Centre Pompidou Málaga. If there's time, jump on a sightseeing boat around the bay.
Lead image: Vlada Zhi/Shutterstock
Be the first to comment
Do you want to comment on this article? You need to be signed in for this feature