Bulgaria's cultural capital: things to do in Plovdiv
With ancient wonders and a modern creative quarter, it's no surprise Plovdiv has been named joint European Capital of Culture 2019, and it's buzzing as a result. Here's how to enjoy Bulgaria's pocket-sized yet action-packed second city over a long weekend.
Just like Rome, Plovdiv is a beautiful ancient city built on seven hills. Known as the Eternal City of Bulgaria, it has a history stretching back almost 8,000 years, making it one of the oldest cities in the world.
Unlike the Italian capital, Plovdiv is only just starting to see a surge in visitors after decades under socialist rule. This is thanks, in part, to a successful bid for the European Capital of Culture (ECOC) 2019 alongside Matera in Italy. With a similar la dolce vita feel to its Italian counterpart (for a fraction of the price), a city break to Plovdiv has something for everyone, with ancient delights dating back to the Thracian era and plenty of opportunities to relax and watch the world go by in the city's winding streets.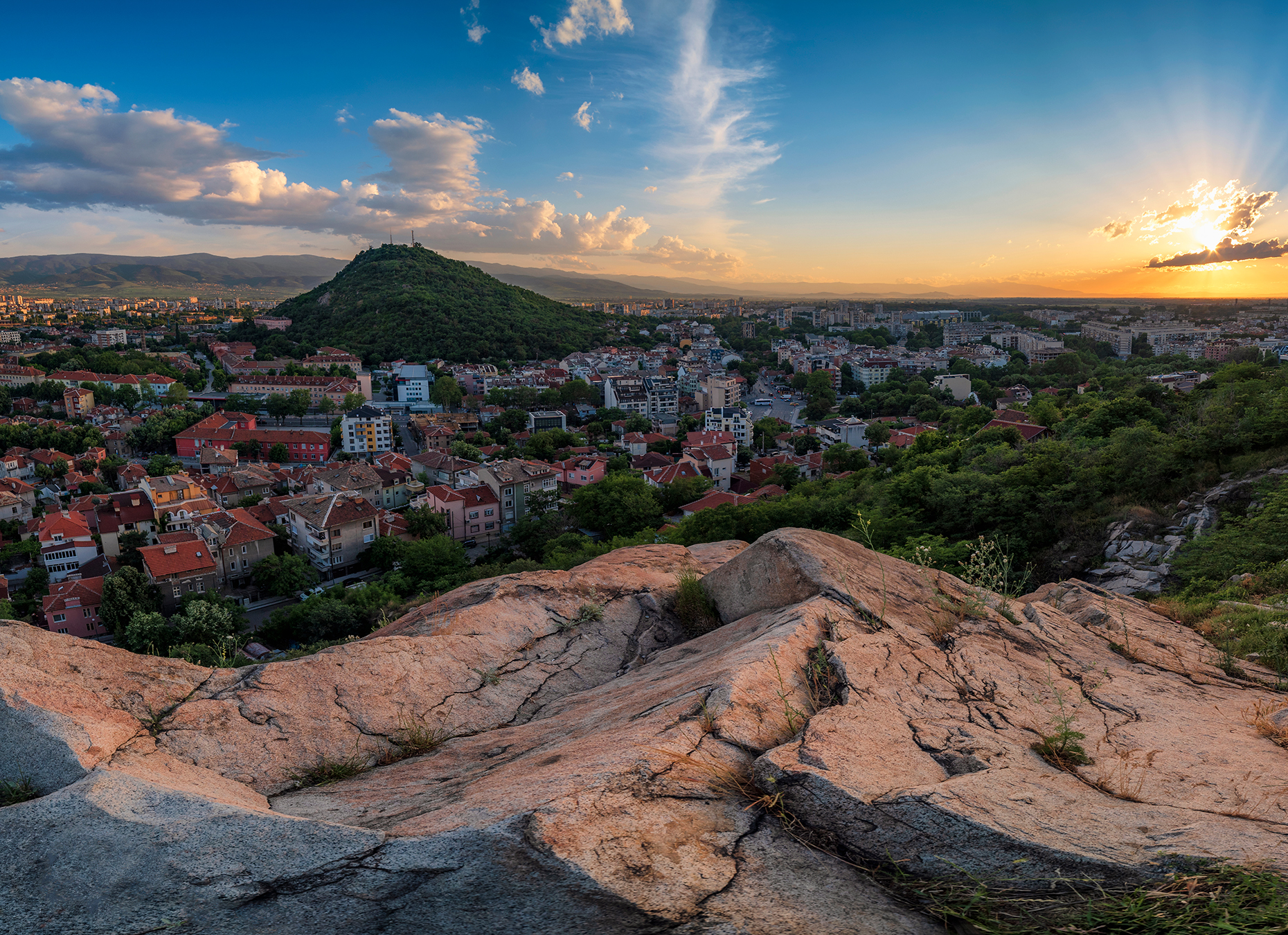 Petar Mladenov/Shutterstock
Enjoying a cold Kamenitza beer in Kapana, the city's labyrinthine cultural district and creative heart, is a must: it perfectly sums up a very Bulgarian pastime – doing absolutely nothing at all. Plovdivians are so committed to the act of relaxing that they even have a word for it: eye-lyak. This dialectal word is rarely heard outside of Plovdiv, but perfectly encapsulates the soul of the city.
With plenty of music and cultural highlights to soak up as part of the cultural programme, guaranteed warm weather and boutique accommodation that can cost under £10 a night, Plovdiv packs a punch for those travelling on a budget.
READ MORE: 30 of the most beautiful European castles.
Friday
Check into: Park Hotel Plovdiv. Just 15 minute walk from the city centre, this elegant hotel offers beautiful rooms with garden or park views and a modern spa area with hot tub and sauna. A buffet breakfast is included in the room price and the hotel restaurant serves up Bulgarian and Mediterranean dishes. If you'd prefer your own space, Airbnbs and serviced apartments are extremely well-priced.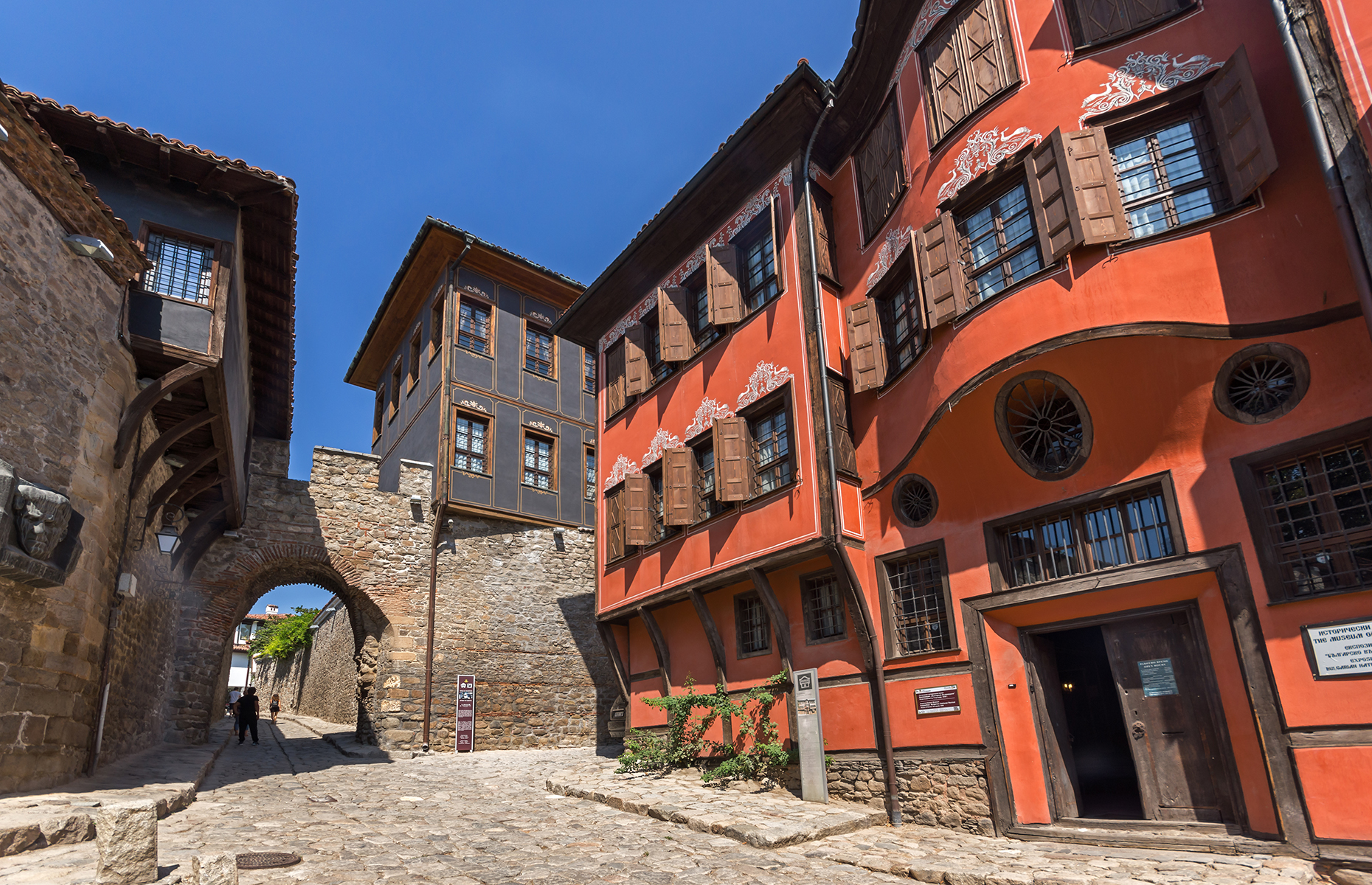 stoyanh/Shutterstock
Explore: the Old Town. Kapana and the Old Town, Plovdiv's two must-see districts, are a five-minute walk from one another but each must be given enough time to be explored. Allow at least half a day to stroll around the cobbled streets of the Old Town, built on one of Plovdiv's seven hills with panoramic views of the Thracian Valley.
At every turn you'll find 19th-century buildings dating back to the Bulgarian Revival – a time often referred to as the Bulgarian Renaissance, renowned for its characteristic architecture. Colourful houses decorated with intricate, baroque-style illustrations stoop over the cobbled streets, with ancient city walls marking the territory of this very compact district. Once owned by the Bulgarian aristocracy, many of the Old Town's Revival-era buildings are now open to the public. You can buy a combi-ticket from the Old Town's Tourist Information Centre to visit five Revival-era museums over two days.
Only have one afternoon? Don't miss the perfectly restored former house of wealthy trade merchant Stefan Hindlyian. This sky-blue building includes an indoor rosewater fountain that fills the sunlit washroom with the delicate aroma of Bulgaria's national flower.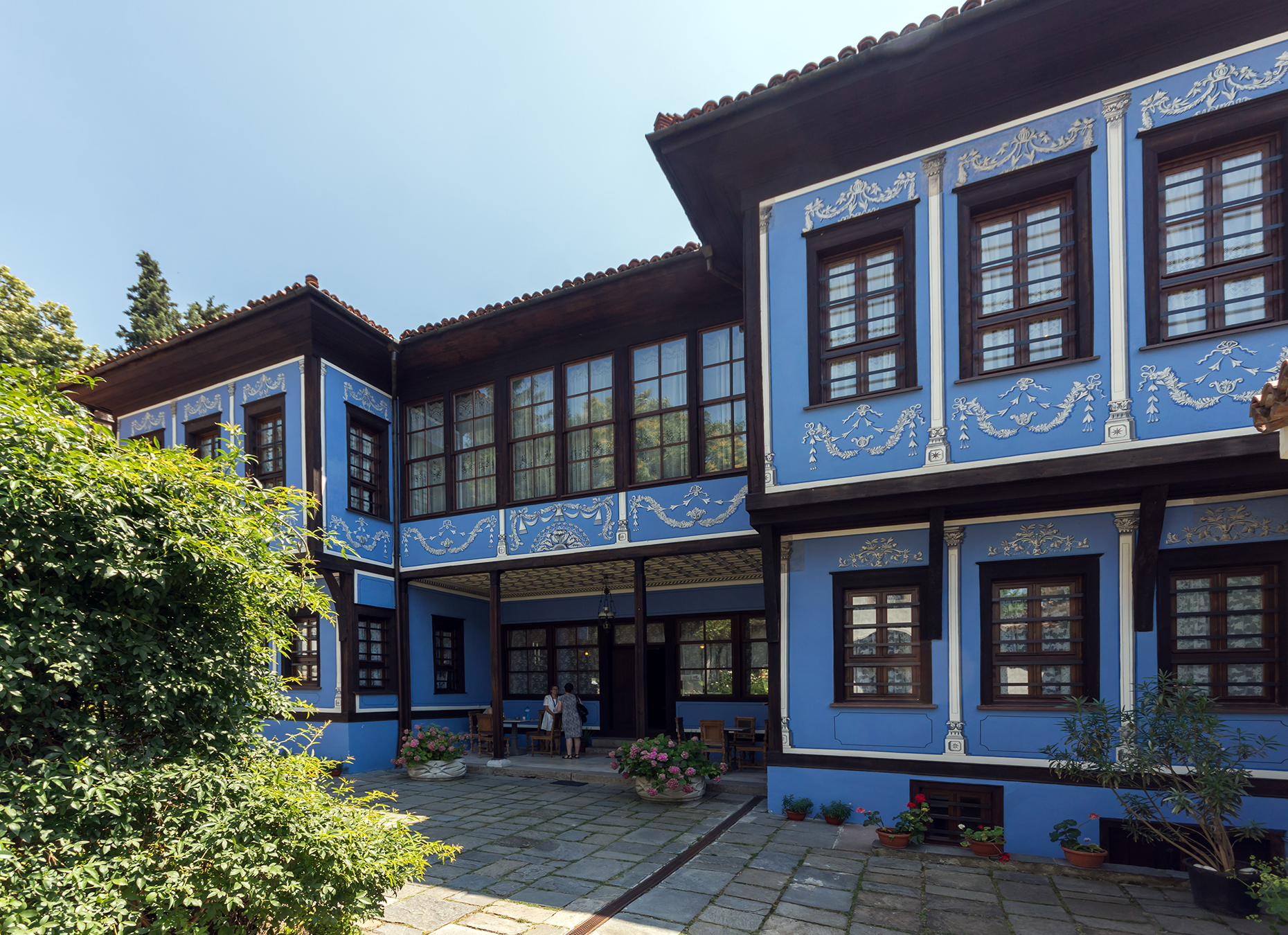 stoyanh/Shutterstock
Admire the views from: the Ancient Theatre. One of the best-preserved Roman theatres in the world, these impressive 2nd-century ruins were rediscovered in the 1970s. After serious restoration work, the theatre once again delights Plovdiv crowds with a regular programme of cultural performances. In 2019, the Opera Open festival's programme will welcome soloists of the largest opera and ballet companies in the world. On 28 June, catch a performance of Medea (in Bulgarian with English subtitles) or experience the sunset forming the backdrop for an adaptation of Tchaikovsky's Swan Lake on 20 July.
READ MORE: Discover the cheapest travel insurance for you here.
Have an evening feast at: Rahat Tepe. Spare ribs, perfectly salted seafood and fresh vegetable platters sizzle on outdoor tables overlooking the starry lights of Plovdiv's suburbs below, in this restaurant near the Ancient Theatre. The barbecue-style cooking combined with unpretentious al fresco dining is the perfect way to satisfy your hunger after a long day of walking.
Saturday
Get a coffee at: Dukiana. Experience expertly-made coffee at this tiny roastery on the corner of the Kapana district. It's a charming place to grab an espresso during your first morning in Plovdiv, offering a different blend every day chosen by the baristas.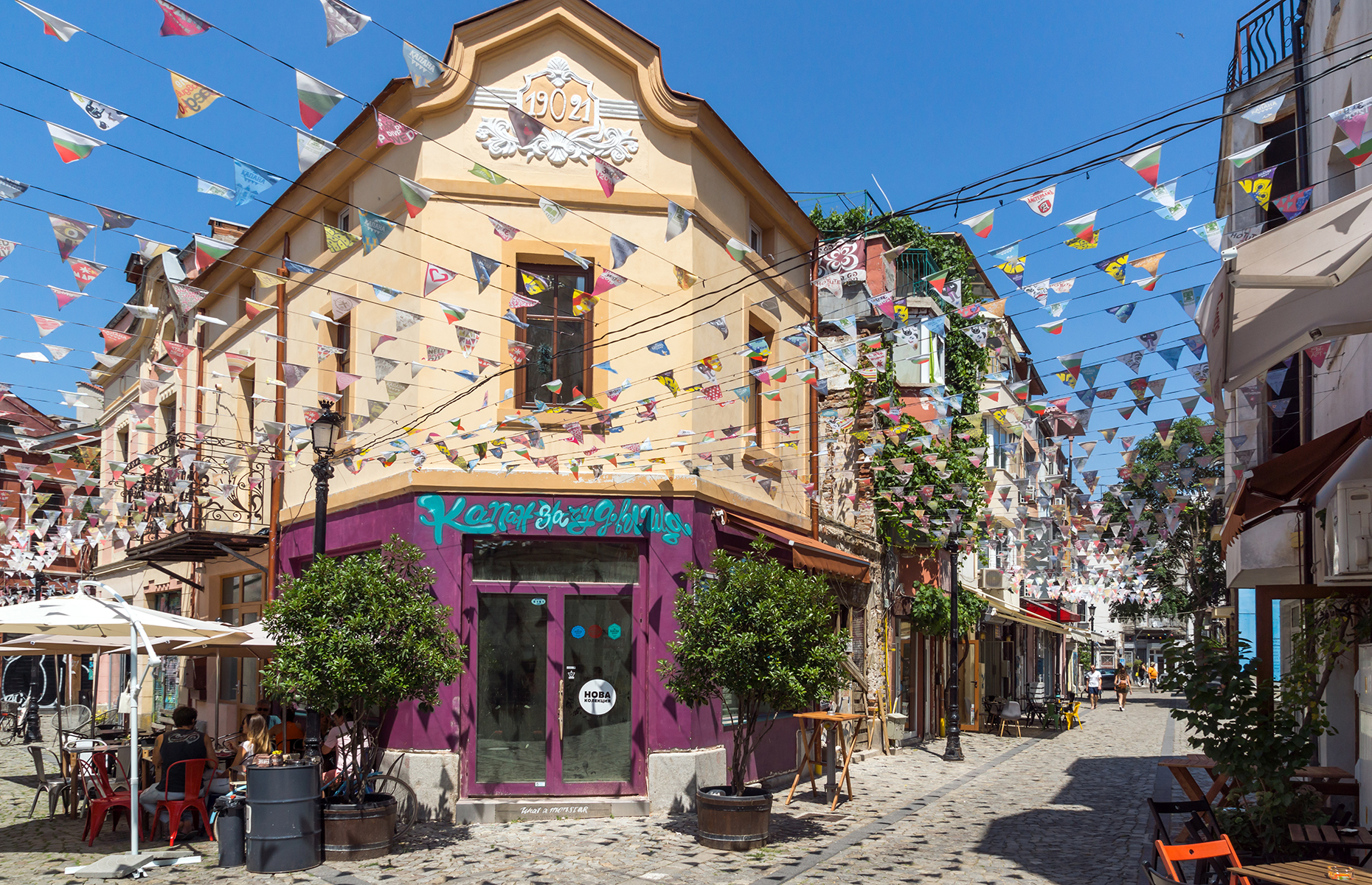 stoyanh/Shutterstock
Wander around: the Kapana district. Spend an afternoon getting lost in the Kapana district (roughly translated as the trap) and discover street art, restaurants reflecting Bulgaria's varied history with Turkish, Italian and Greek menus to choose from, and plenty of opportunities to people-watch. While the creative district's history shares a similarly lengthy timeline, it has seen more transformation in recent years than the well-preserved Old Town. However, a dilapidated yellow-bricked Communist-era bakery, left untouched since the 1980s, still stands among the main street of newly-opened bars and restaurants so the district doesn't feel like a victim of gentrification yet. Instead, there's a really exciting buzz – its compact and characterful streets are finally getting the boost they deserve.
For those wanting a little more guidance around the district, the Kapana Arts and Crafts District Tour allows you to try your hand at wood carving at one of Kapana's many craft shops, sample some of the best coffee in the neighbourhood and find out more about the district's history at a small independent art gallery. The tours only run on weekends and cost £8 (18 lev) per person.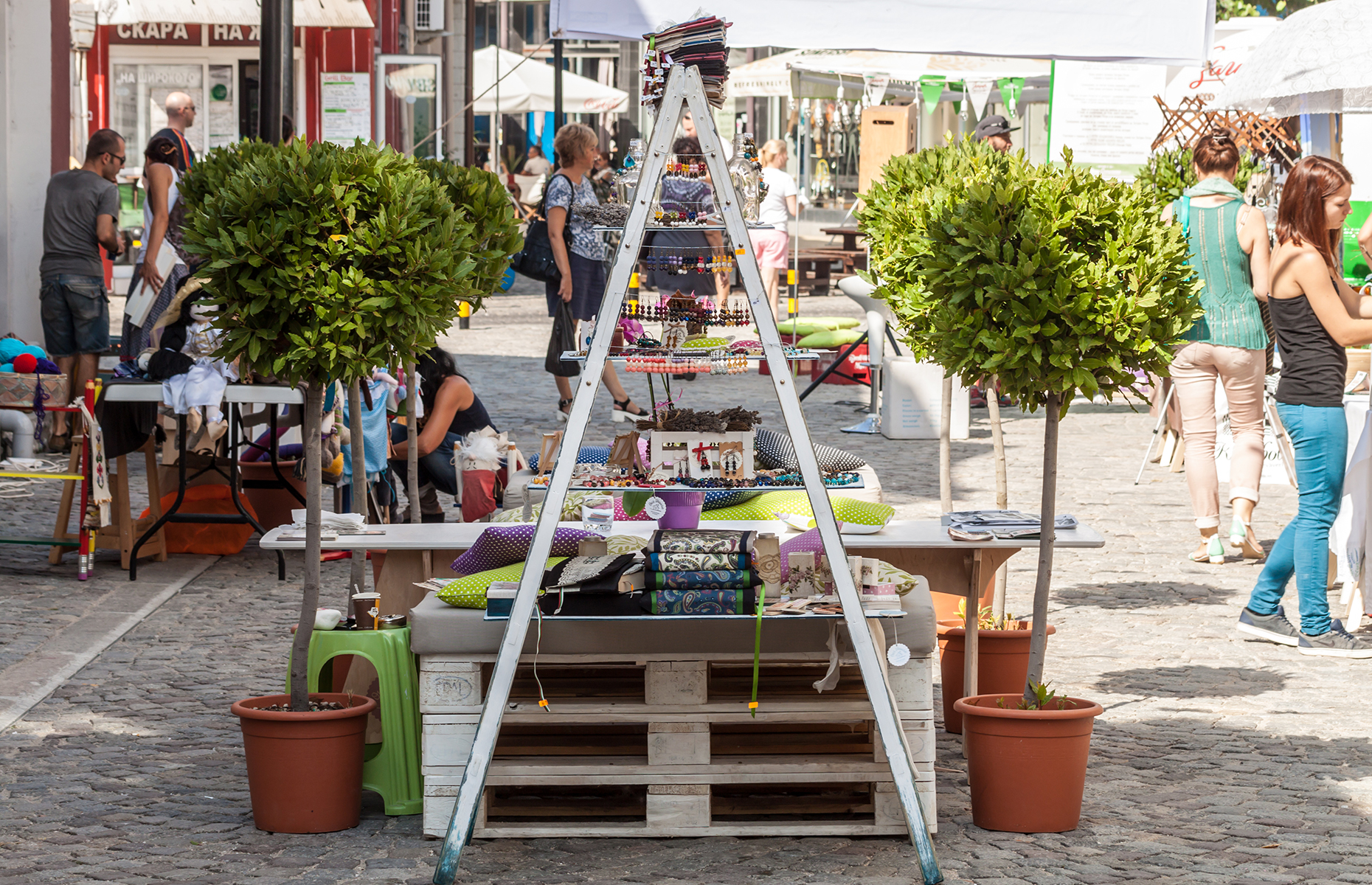 nikolay100/Shutterstock
Eat lunch at: Soup Pause, which has both Plovdivians and tourists queueing out of the shop daily. The menu goes further than the name suggests (although the broth-based soups are delightfully moreish) and it caters for meat-eaters and vegetarians alike – pair a spinach soup with a moussaka or a pasta-based main. Find it on the outskirts of Kapana, en route to the Old Town.
Don't miss out on: Plovdiv's varied cultural programme across 2019. As the European Capital of Culture 2019, this year really is the best time to visit with an extensive year-long programme of arts, dance, exhibitions and cultural treats. In May, a partnership between Plovdiv and Liverpool (2008's European City of Culture) will manifest itself in the Brexit Blues music festival, which aims to send out a "strong international message that Europe's cultural links will remain despite Brexit". A series of concerts in Kapana and across the Old Town will see British and Bulgarian musicians come together onstage to play rock'n'roll, punk and prog rock.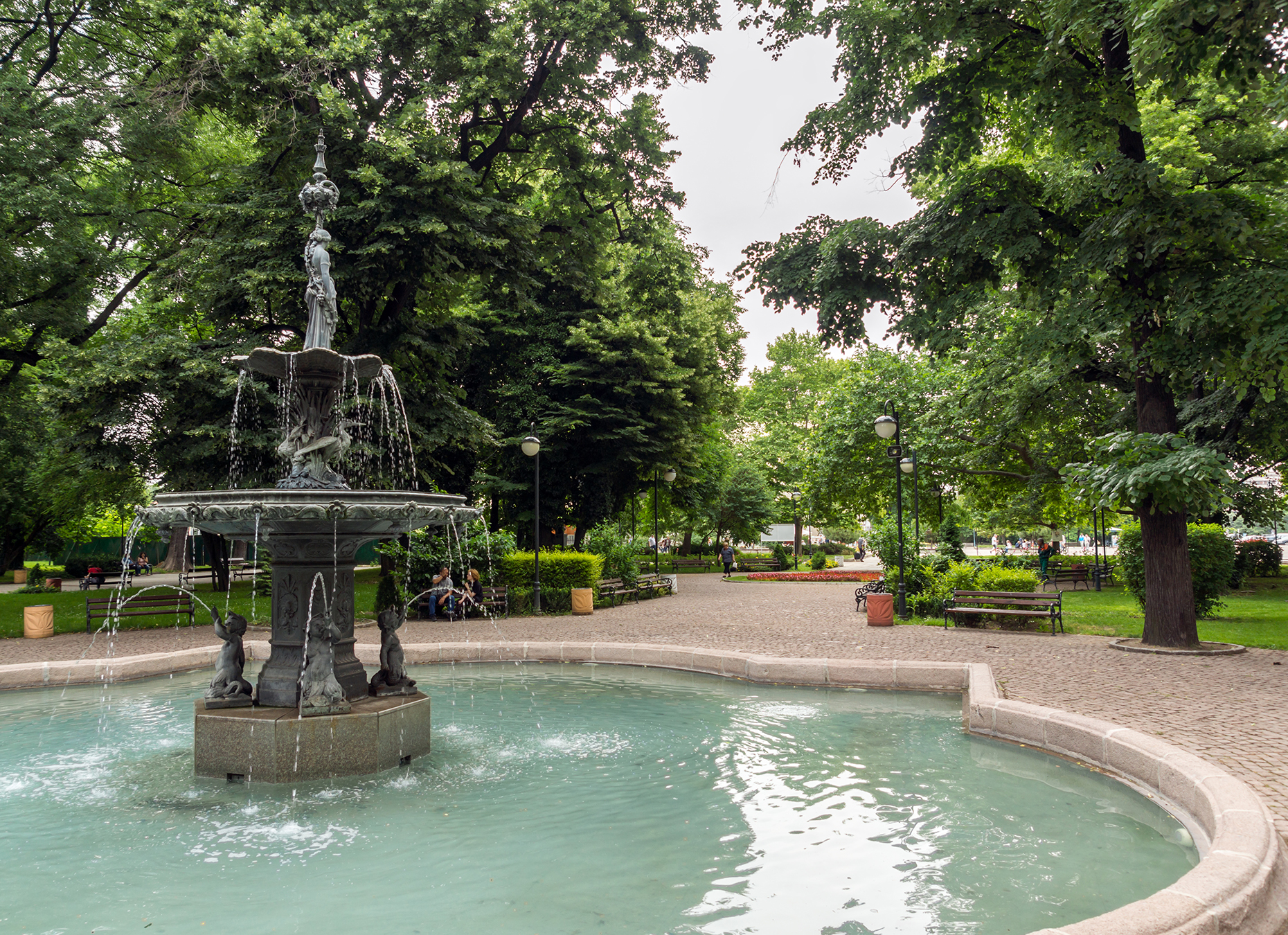 stoyanh/Shutterstock
If fitness is more your thing, grab a mat and join one of the many free yoga classes taking place across June in the Tsar Simeon Garden. Or, in true eye-lak style, laze around the same park throughout July as it's transformed into a free outdoor cinema, showcasing a varied programme of Bulgarian and European films (all with English subtitles). For more, check out the Plovdiv2019 website to discover what's on.
Dine at: Pavaj. Make sure to book at this popular restaurant in the Kapana district as it's busy from noon 'til night. Here you'll find modern twists on traditional Bulgarian and Mediterranean staples – try the veal risotto or stuffed aubergines with salted Bulgarian bread. The menu does change depending on the season though, so don't be afraid to ask the staff for recommendations.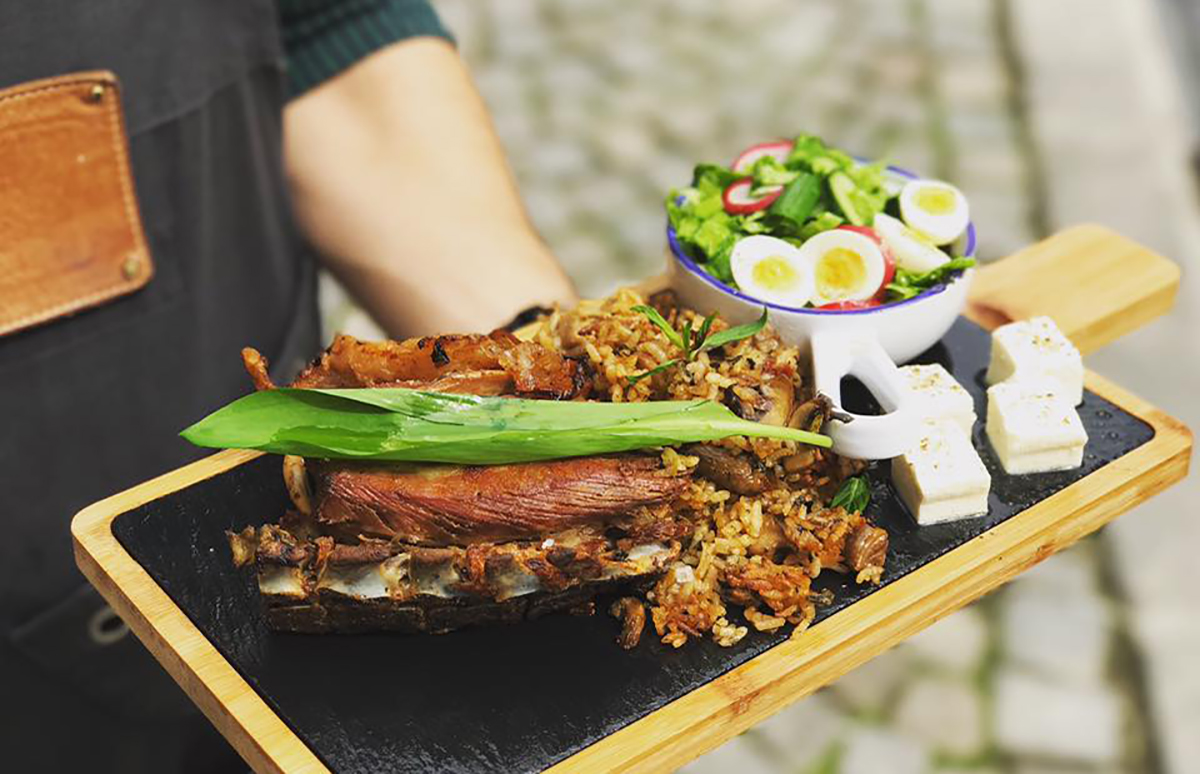 Pavaj Plovdiv/Facebook
Sunday
Stroll:through the city's parks. Spend your Sunday wandering idly through the city's many open spaces. Plovdiv is full of urban greenery, with footpaths swirling up to amazing viewpoints at the top of the city's seven hills. A highlight is the Alyosha monument at the top of the Bunarijk (Liberator's Hill), commemorating the Soviet casualties during the occupation of Bulgaria during the Second World War. Leave time to visit the Tsar Simeon Gardens to experience the light show at the Singing Fountain during the summer months.
Sip cocktails in: Club Fargo. Enjoy some of the best cocktails in Plovdiv in this bar filled with film memorabilia (they regularly host film screenings and temporary art exhibitions too). Friendly bartenders will fix you up with an affordable drink which you can enjoy in the outdoor seating area sheltered by trees from the neighbouring City Garden.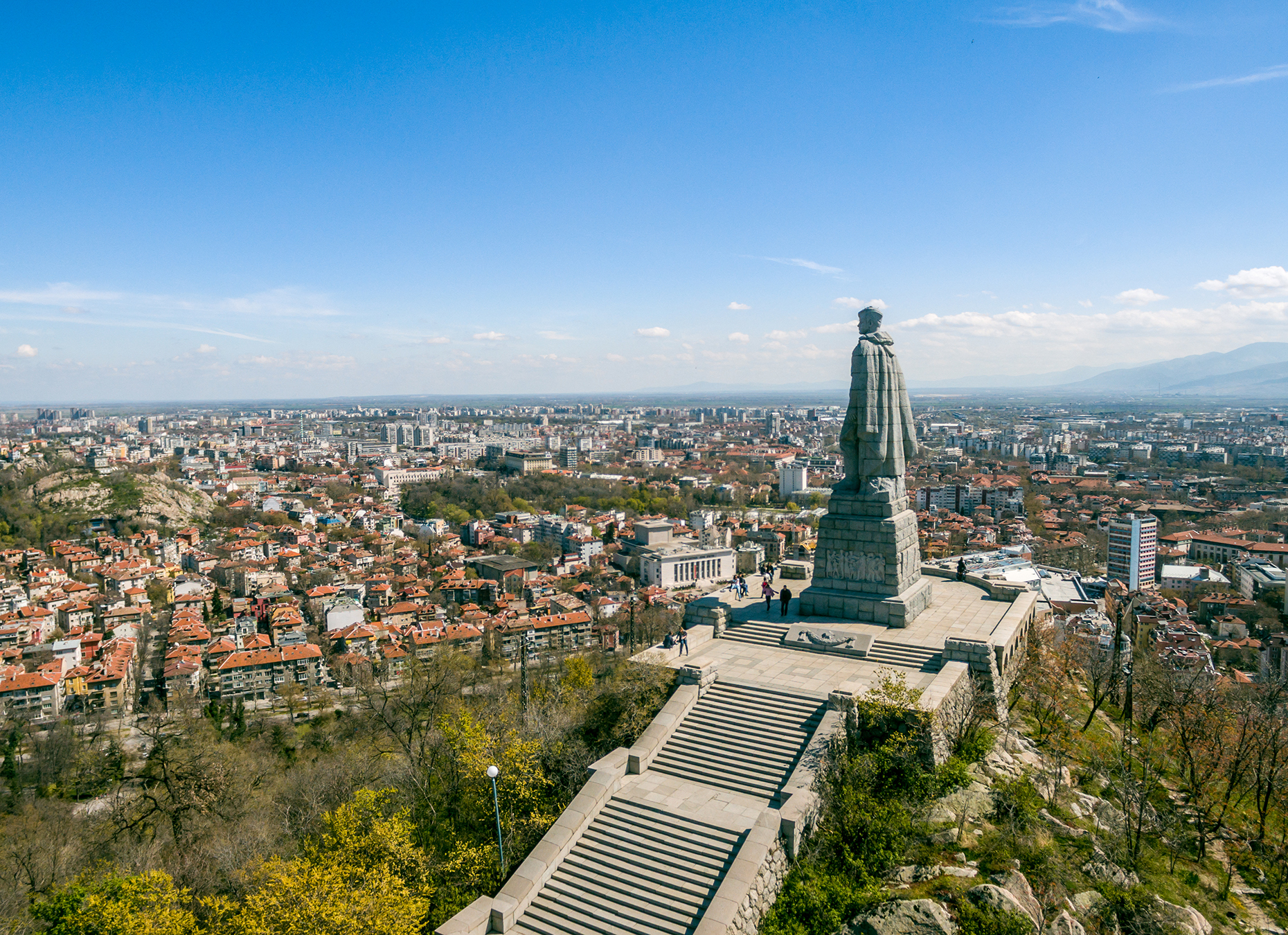 nikolay100/Shutterstock
Getting there and around
You can fly direct from London Stansted to Plovdiv Airport once a day (Ryanair does round-trips for around £60) but Plovdiv is fairly accessible from Sofia, which serves more UK airports for similar prices. From Sofia, take a two-hour direct train or bus to Plovdiv. When you arrive in Plovdiv, be aware that some taxi drivers may try and overcharge tourists – from either station, a taxi ride into the city shouldn't cost more than £4.50 (10 lev). Compact in size but hilly in places, it's easy to walk everywhere in Plovdiv without the need for public transport.
Be the first to comment
Do you want to comment on this article? You need to be signed in for this feature