Why Matera should be on your radar for 2019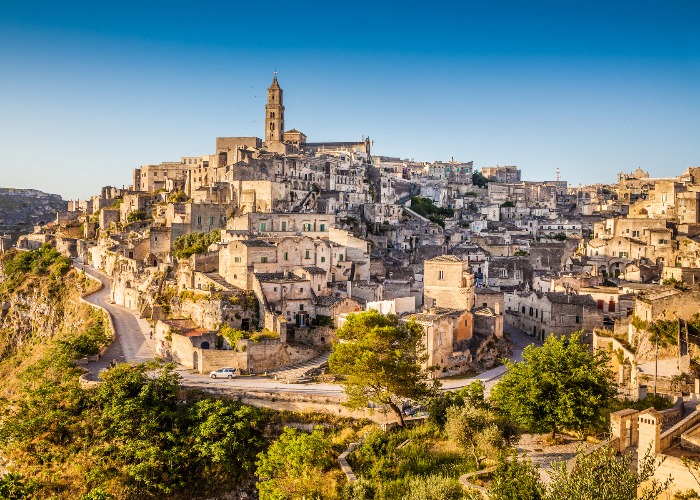 Matera is the tiny Italian city no one had heard of a year ago. Now it's stepping into the spotlight as a European Capital of Culture for 2019.
This extraordinary city is carved into a rocky outcrop in Italy's Basilicata region, its huddle of Sassi (historic cave dwellings) unfurling from the lip of a sheer ravine. Airbnb first opened the doors to some of these caves in recent years, putting Matera on the map as a destination to watch.
As holiday lettings took off, demand paved the way for a crop of boutique cave hotels, and restaurants began to spring up among the frescoed churches and golden-stoned cathedrals of the UNESCO-listed old centre. A jam-packed cultural programme throughout 2019 means now is the time to start planning a trip. Here's why you should give Matera a chance.
1. There's a labyrinthine old centre worth getting lost in
The best way to explore the two Sassi districts – Sasso Barisano and Sasso Caveoso – is on foot, especially at sunset when the honey-hued buildings glow. Stroll through the knot of narrow cobbled alleys to stumble across ristoranti, cafés, bars and galleries, and climb zigzagging staircases for rooftop vistas.
At every turn, you'll discover stunning views of an ever-shifting cityscape. Two of the best viewpoints are from the terraces by Matera Cathedral and the Convento di Sant'Agostino.
For a glimpse of the past, call by Casa Grotta di Vico Solitario to see a recreation of a traditional cave dwelling, or visit Casa Noha to watch an interesting 25-minute multimedia exhibit screened in a 16th-century family home.
History is etched into the chiese rupestri (cave churches) dotted throughout Matera too. Eighth-century frescoes adorn the walls of the Crypt of the Original Sin, cut into the soft tufa limestone of the Murgia plateau.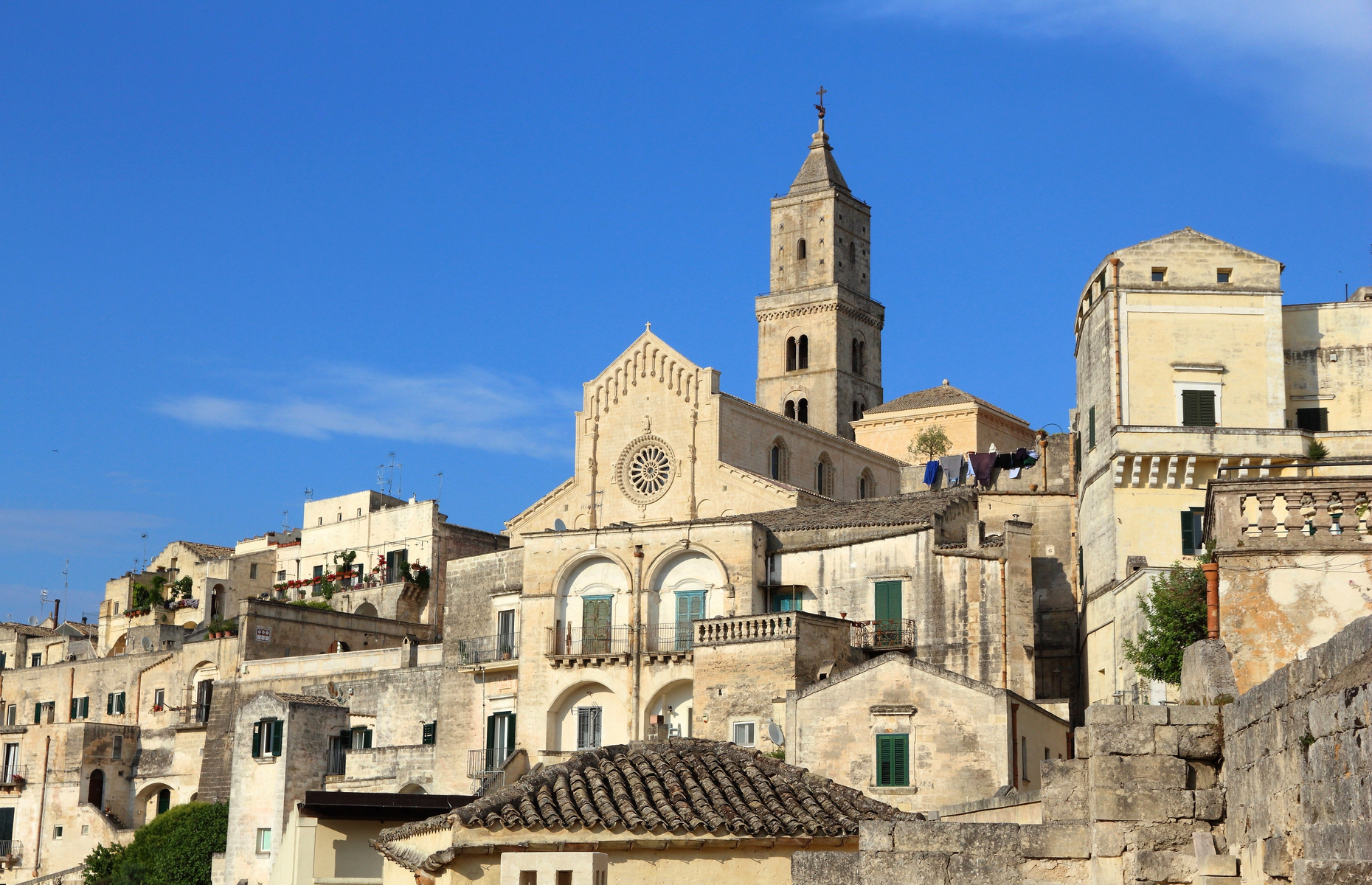 Tupungato/Shutterstock
2. The city has seen a complex past and a cultural renaissance
Looking at the picturesque core of Matera today, it's hard to imagine the hardship and struggle that the city has suffered as recently at the 1950s. It was Carlo Levi's eye-opening book Christ stopped at Eboli that drew attention to the poverty-stricken city, where locals were living in dark caves and sharing small living spaces with livestock, without electricity, running water or sewage.
READ MORE: Discover the cheapest travel insurance policies here
The government relocated the inhabitants into more modern housing a couple of miles away and the Sassi remained deserted until 1993, when the city was granted UNESCO World Heritage Site status.
Since then, Matera has slowly begun to flourish.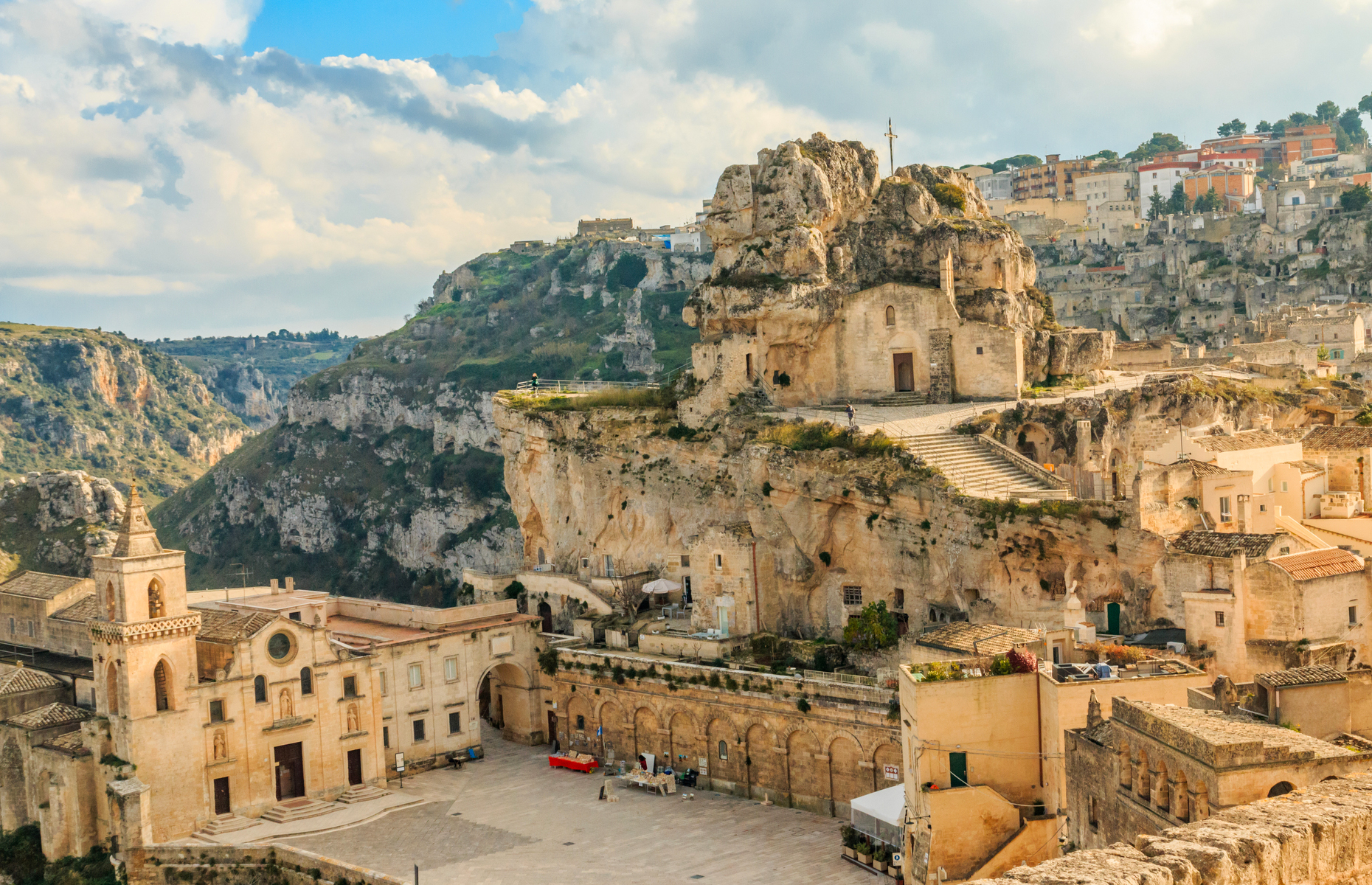 Tupungato/Shutterstock
3. It's the joint European Cultural Capital for 2019
Matera has been selected as a 2019 European Capital of Culture, alongside Plovdiv in Bulgaria.
The 2019 programme kicks off on 19 January with a big opening ceremony. The event will see 54 bands from European cultural capitals and the municipalities of Basilicata play music as they parade into the city.
The same date sees the opening of the "Ars Excavandi" exhibition, which explores cave cities around the world, curated by architect and UNESCO expert Pietro Laureano. "Renaissance seen from the South" launches on 19 April with a series of cultural events organised by Marta Ragozzino, director of the Regional Museum of Basilicata.
From 6 September, photographer and filmmaker Armin Linke's exhibition, "Stratigraphy: Anthropocene Observatory", shines a light on a new geological epoch shaped by humanity.
Later in the year, Materadio Festival is a three-day event (21–23 December) that combines cultural debates, talks, and music and theatre performances. Check the website for more information.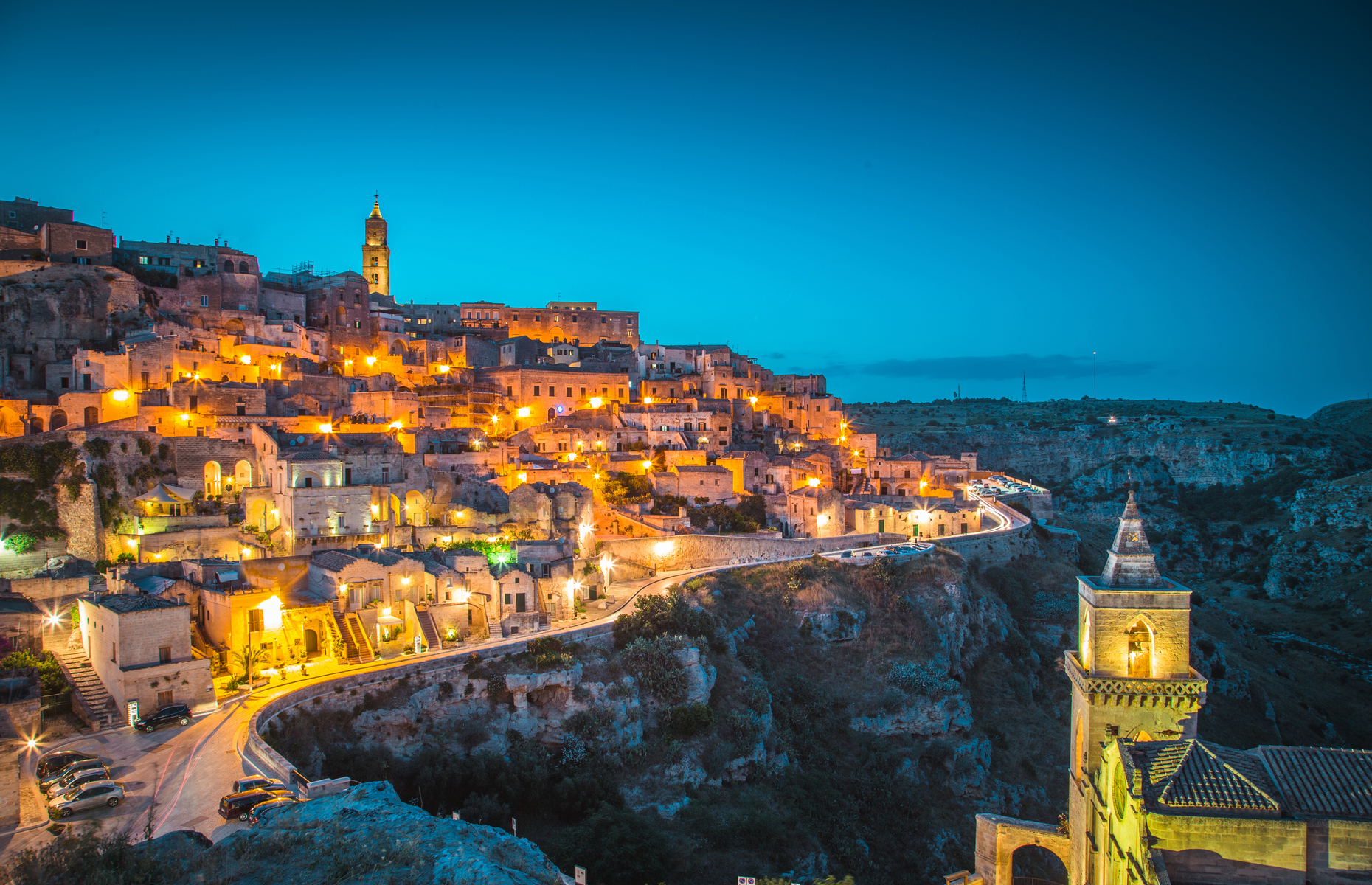 canadastock/Shutterstock
4. You'll find subterranean dining experiences
Many Sassi caves have been transformed into charming ristoranti and osterie, with diners sitting beneath curved stone arches or outside on softly lit terraces.
Michelin-listed Baccanti is set in a beautiful complex of caves, with a scattering of tables tucked into the contours of the rock walls. The menu here offers comforting classics – think stuffed ravioli with pezzente (pork sausage) or orecchiette pasta with chicory and fava bean puree.
READ MORE: Why Geona makes a perfect 48 hour break too
With a rough-hewn indoor dining space spilling out onto an outdoor deck, Trattoria del Caveoso is a cosy spot to sample Italian specialities such as baccalà (dried salted cod), washed down with local wines.
For a more upscale dining experience set in a lovely limestone grotto try Vitantonio Lombardo Ristorante, whose namesake chef creates traditional plates with a modern twist. Sample the ricotta ravioli dusted with cinnamon or baked tuna served with onion ice cream.
5. It's a well-loved filming location for biblical movies
Although Matera is only just becoming a tourist destination, it's long been on the radar of filmmakers seeking a set for biblical-era films.
With its prehistoric Sassi that look like a nativity scene, Matera can pass as an authentic Jerusalem.
It's been used in Hollywood pictures such as Ben-Hur and The Passion of the Christ (look out for the remaining crucifix on the hillside), and the opening scene of Wonder Woman also features glimpses of the city as Patty Jenkins' fictional island nation Themyscira.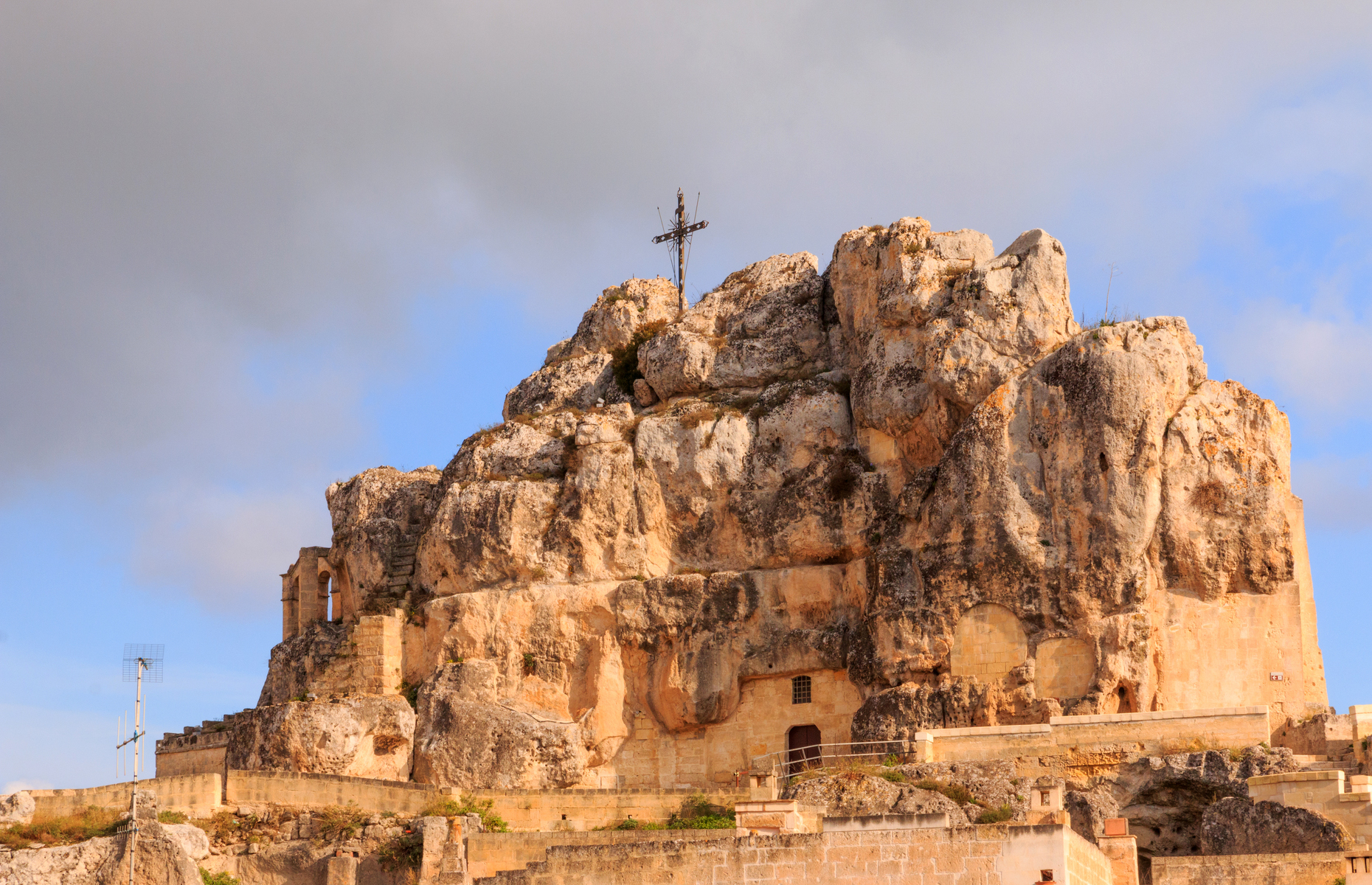 Emily Marie Wilson/Shutterstock
6. A bar scene is emerging
Matera's drinking scene is thriving too, with a clutch of rustic bars and chic enoteche (wine bars).
Enoteca dai Tosi is a labyrinthine winery with a web of narrow stairways and inviting subterranean nooks, many in former cisterns with glass ceilings. Find a cosy corner to hole up in or perch on the amphitheatre-style seating by the main bar, where expert sommeliers are happy to share their wisdom on the perfect glass of wine.
For a more lively night, Area 8 is a cool bar with vintage décor that's popular with locals. Here you can grab a beer and mingle with a youngish crowd, often to a soundtrack of live music or an eclectic set mixed by local DJs.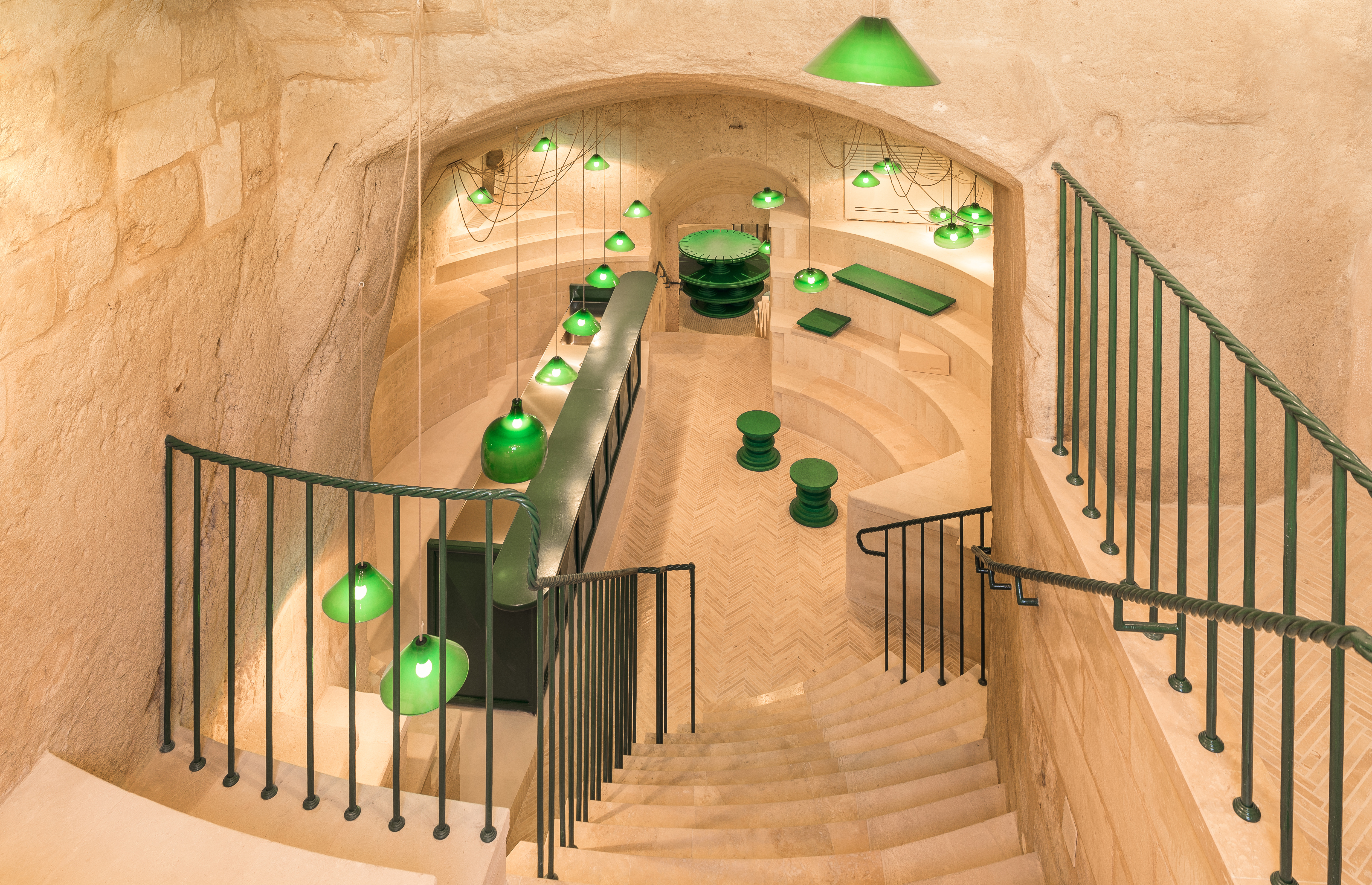 Delfino Sisto Legnani
7. There are day trips galore
While Matera has plenty to keep you entertained for a few days, a number of unique Italian towns are within easy reach.
Just over an hour's drive east takes you to Alberobello, a UNESCO-protected Puglian town known for its trulli, whitewashed buildings topped with cone-shaped roofs that look like they could be built for gnomes. Head to the Monti district to see a collection of these curious designs, built this way in the 14th century, apparently because they were easily dismantled for tax purposes.
The same distance in the opposite direction, Castelmezzano flaunts one of the most stunning locations in Italy, cradled among craggy peaks. Approach by car or, if you're feeling brave, zip wire; the Volo dell'Angelo is one of the more exhilarating ways to travel here from Pietrapertosa, at high speeds over the yawning valley.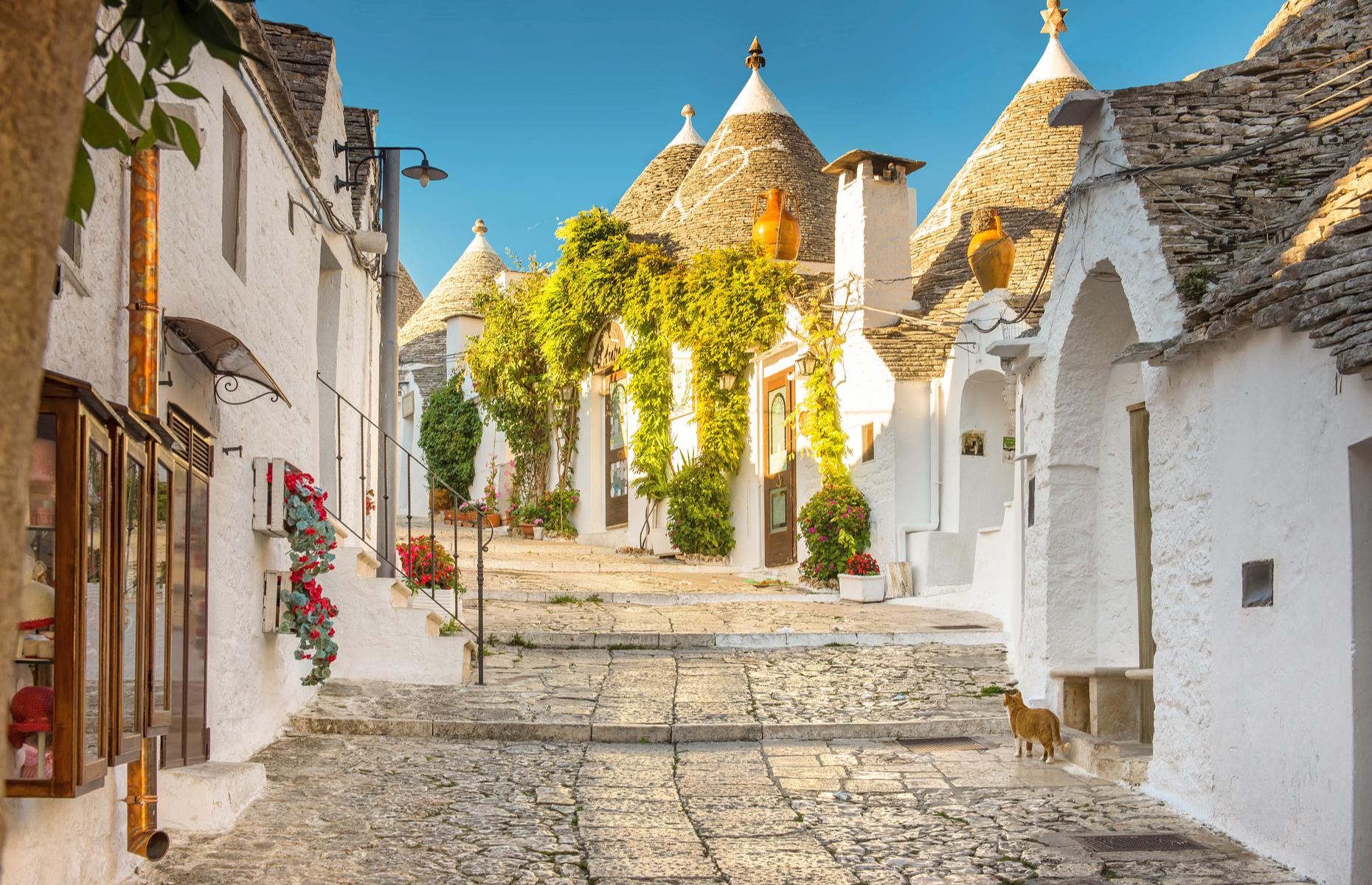 thegrimfandango/Shutterstock
8. You can bed down in a dreamy grotto
One of the best experiences in Matera is staying in a cave home or boutique hotel. This casa, available on Airbnb, is located in the heart of the Sassi. It has simple, rustic interiors, all curved limestone ceilings, traditional tiled floors and pale wood accents. Another central option is Casa del Trombettiere, which features an underground bathroom built into a gorgeous little grotto.
When it comes to hotels, the place to book is Sextantio Le Grotte Della Civita: a luxurious bolthole overlooking Murgia Park, where minimalism shines a spotlight on the original architectural features. Expect bare stone walls, pale cobbled floors and beautiful arches.
For a more budget-friendly stay, L'Hotel in Pietra is housed in a 13th-century Rupestrian church, located in the Sasso Barisano district. Pick a suite to take advantage of stunning key features, such as an original stone bath, a hot tub in a subterranean cave or a private terrace with views over the Sassi.
Be the first to comment
Do you want to comment on this article? You need to be signed in for this feature