Things to do in Penzance, Cornwall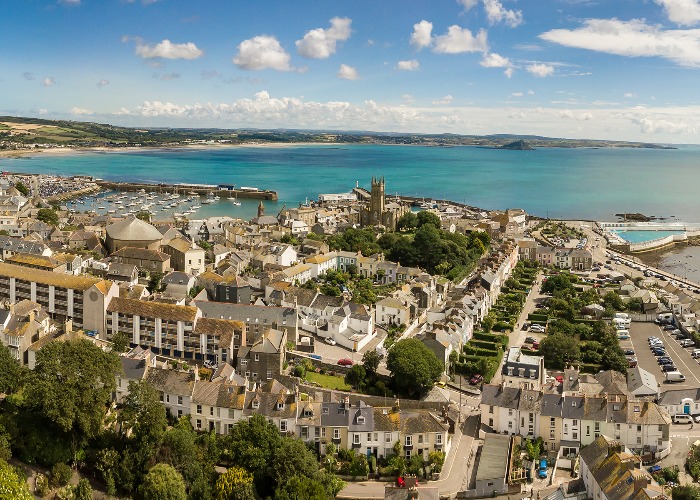 Penzance doesn't get as much attention as it deserves. The nearby (terribly pretty) town of St Ives rather steals its thunder but the lesser-explored Cornish seaside town is wholly worthy of a weekend away.
Despite the boutique hotels popping up and excellent restaurants that will make even the most hardened of city-dwellers swoon, Penzance doesn't feel like it's been done up for tourists and it's all the better for it. For a child-friendly weekend that has enough to keep any adventurous holiday-goer busy, this place is just the ticket.
Here's what to do on a weekend in Penzance, Cornwall.
Friday
Get there: The trip to Penzance isn't a short journey for most, but it is a lovely one. The overnight sleeper leaves London at 11:45pm will get you to the seaside just in time for breakfast. Otherwise take the afternoon off work for a beautiful train journey along the coast (either direct or from any station that will connect to Exeter).
Check-in to: The Artist Residence for a boutique hotel experience. Take your pick of a luxe suite, or something a little smaller if you're saving your pennies for Cornish pasties. The hotel breakfast is excellent but they also offer self-catering options and rooms big enough for families.
If you want something really extraordinary, book weekend at the flamboyant Egyptian House, part of the excellent Landmark Trust collection.
Take in a show: at the The Minack Theatre, one of the highlights of Penzance. Perched right on the edge of a cliff, it's certainly the most picturesque of the UK's outdoor theatres. For obvious reasons it has a short summer season but it draws in fantastic touring theatre companies.
They're particularly good at sea-themed shows so if The Tempest or the (rather on the nose) opera The Pirates of Penzance are your thing then make sure you've booked tickets well in advance.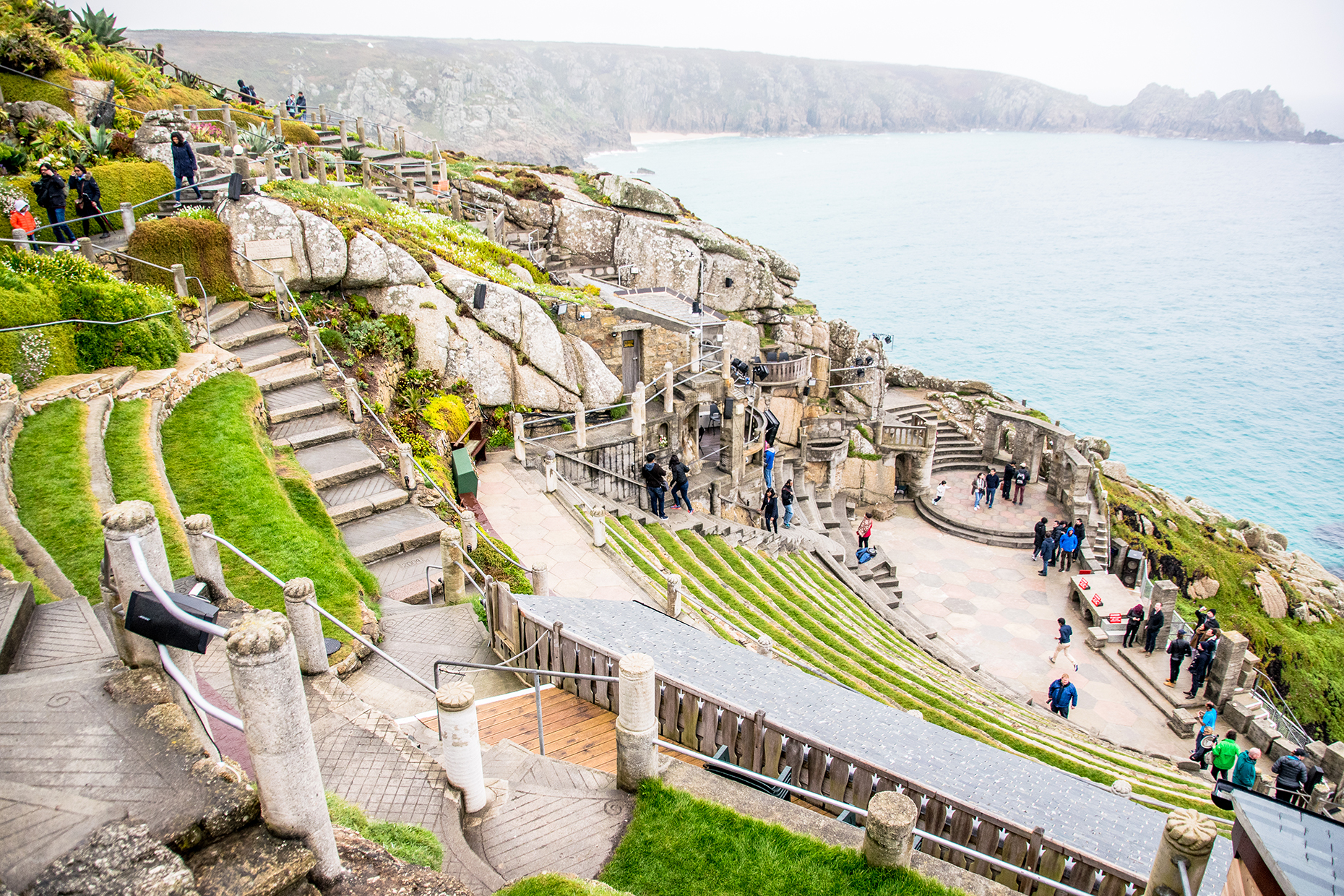 Tanasut Chindasuthi/Shutterstock
Saturday
Soak up some coastal culture: at gardens and galleries. Penzance has modern art nailed. If the weather is in your favour then make your way to Tremenheere Sculpture Gardens for a nose around the art sitting in 22 acres of beautiful grounds. Dip into Newlyn Art Gallery and The Exchange, too. The two different but nearby art venues will put a big in tick your culture box. History more your thing? Victorian Penlee House is well worth exploring. Or you can just stop in the beautiful garden for a cream tea.
Buy a book (or three): on Chapel Street. It isn't the prettiest high street you'll find on a weekend away, but it's definitely still stroll-worthy (especially if you've a penchant for pasties). If you finished reading all of your holiday books on the train down, pop into The Edge of the World and pick up something new for your day at the beach.
Go wild: on the ocean. Thanks to its warm seas, wildlife around the Cornish coast is really special. It's not unusual to see dolphins, sharks and seals on one short boat trip. We recommend doing a three-hour boat trip on a sunny day – that's enough to take you around to the Minack and back – with supremely knowledgeable Marine Discovery.
Wildlife can be fickle and you won't always get lucky – the best sightings we saw were all in the first hour of the trip.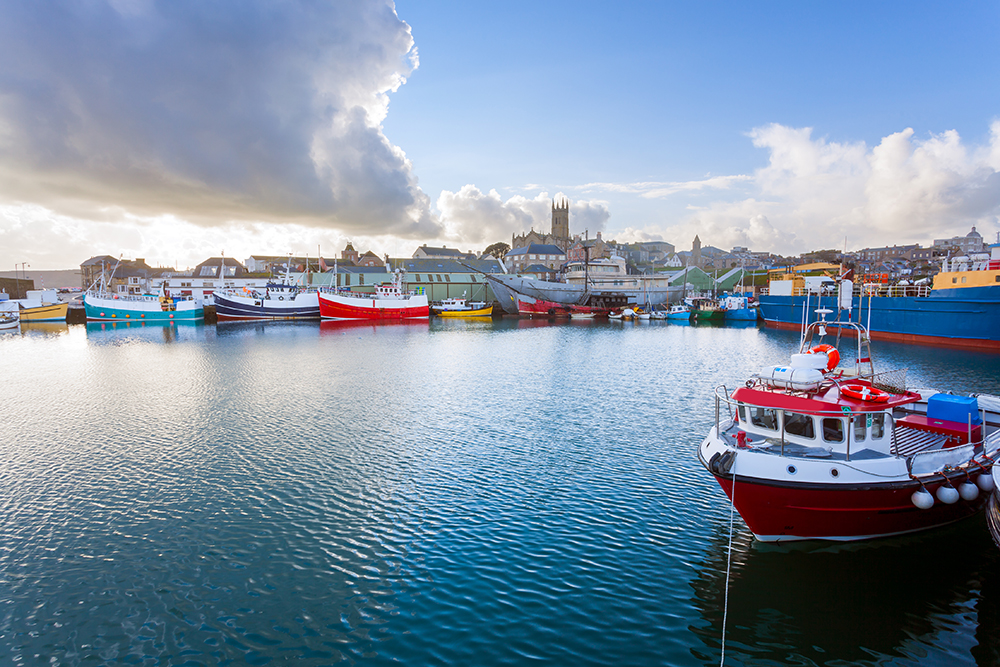 ian woolcock/Shutterstock
Pick up some treats: at The Cornish Hen. This is the kind of gorgeous deli where you pop in for a takeaway coffee and leave with all manner of jars and pots and treats and three different types of cake. They're closed on Sundays so if you want to stock up on presents for pals and kitchen "essentials", make sure you pop in on Saturday.
Try the seafood: at The Shore. Undoubtedly the best restaurant in Penzance, we'd go as far to suggest that The Shore is one of the best places to have dinner in the southwest. It's run by Bruce Rennie who does absolutely everything. He almost certainly picked out your dinner from a fishing boat that morning and he's in the kitchen every evening (luckily it's a small restaurant otherwise he'd be run ragged). He'll come out to say hello when you've finished dinner, too.
Make sure you book, you'll be left disappointed if you try and stroll in a 7pm on a Saturday night.
Sunday
Get green-fingered: at Morrab Gardens. Cornwall is a sub-tropical oasis and Penzance is no different. Morrab Gardens was built in 1841 by a wealthy brewer and it opened as a park to the public a few years later when the seaside town was getting popular with tourists. Take a good book and some sandwiches, you'll want to be here for some time.
Walk on water: to St Michael's Mount. Time your trip just right and you'll hit the 1,640-foot-long coastal path to St Michael's Mount at low tide and you can walk straight on over. If you arrive in high tide, fear not, there's a regular boat that'll whizz you over to the island to explore the castle.
Don't fancy the trip over? It looks pretty good from the mainland at sunset.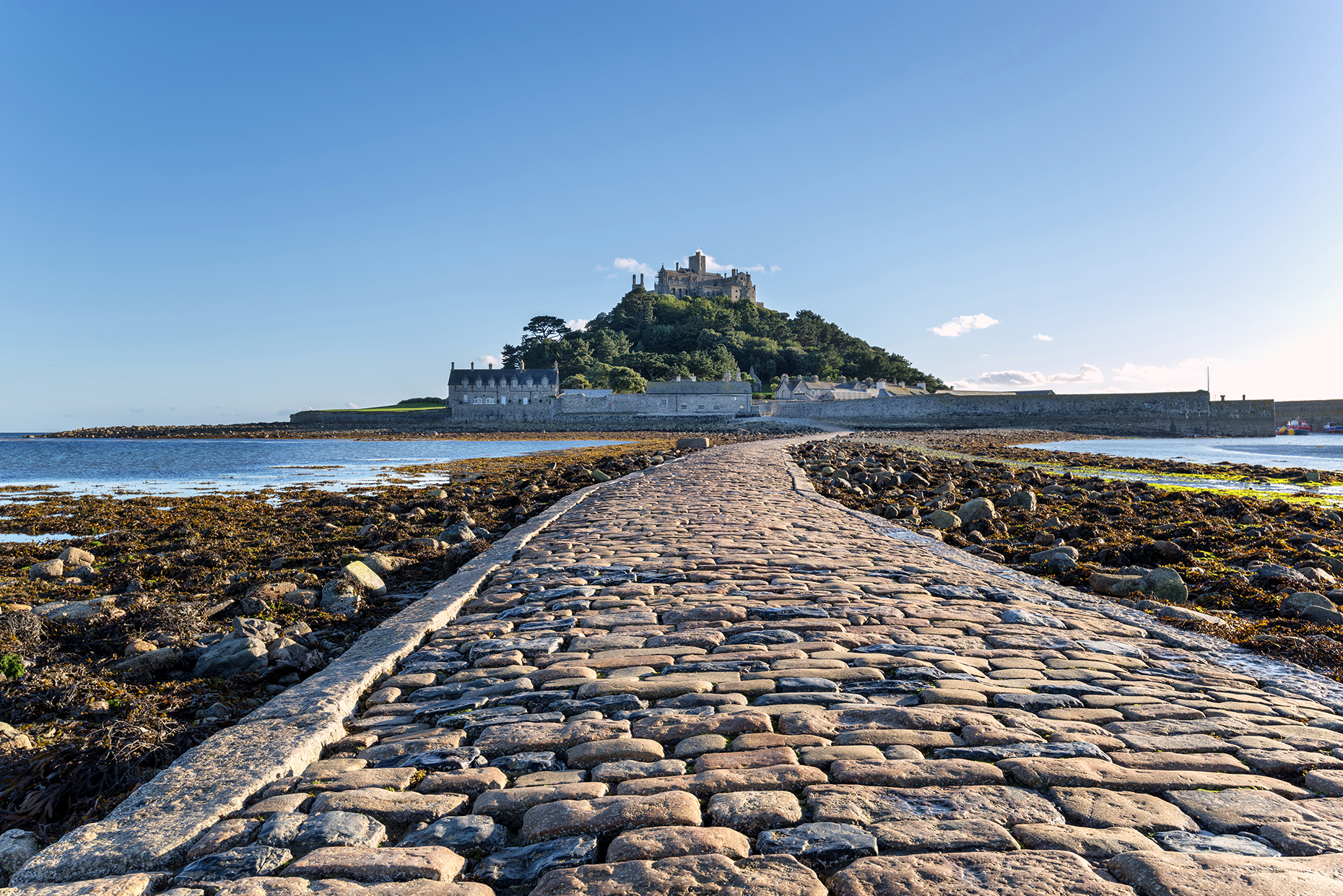 Helen Hotson/Shutterstock
Have Sunday lunch: at The Tolcarne Inn. A short walk along the seafront to Newlyn, The Tolcarne Inn is one of those perfectly cosy pubs that you'll remember long after the holiday has finished. The food is excellent and no frills (despite the Michelin-starred chef) so it's ideal for a Sunday lunch. After all those roasties you'll welcome the stroll back into town.
See our full guide to Britain here >
Be the first to comment
Do you want to comment on this article? You need to be signed in for this feature