Educational travel: family trips to help the kids do well in school
Take the kids on an adventure of a lifetime while helping them learn about their favourite school subjects. These are the best destinations for educational travel.
It's an old but true adage that travel broadens the mind, and increasing numbers of families are hoping that it will stimulate the brain as well. So-called 'edventures' – trips with an educational element – are on the rise.
A full-scale, year-long edventure may be a pipe dream for most, but shorter trips can have an educational element to them too. Far from being dry and boring, the adventures below will help bring common school topics to life for your children, while they (and you) have fun at the same time.
1. Egypt: get close to the Mummies with mum & dad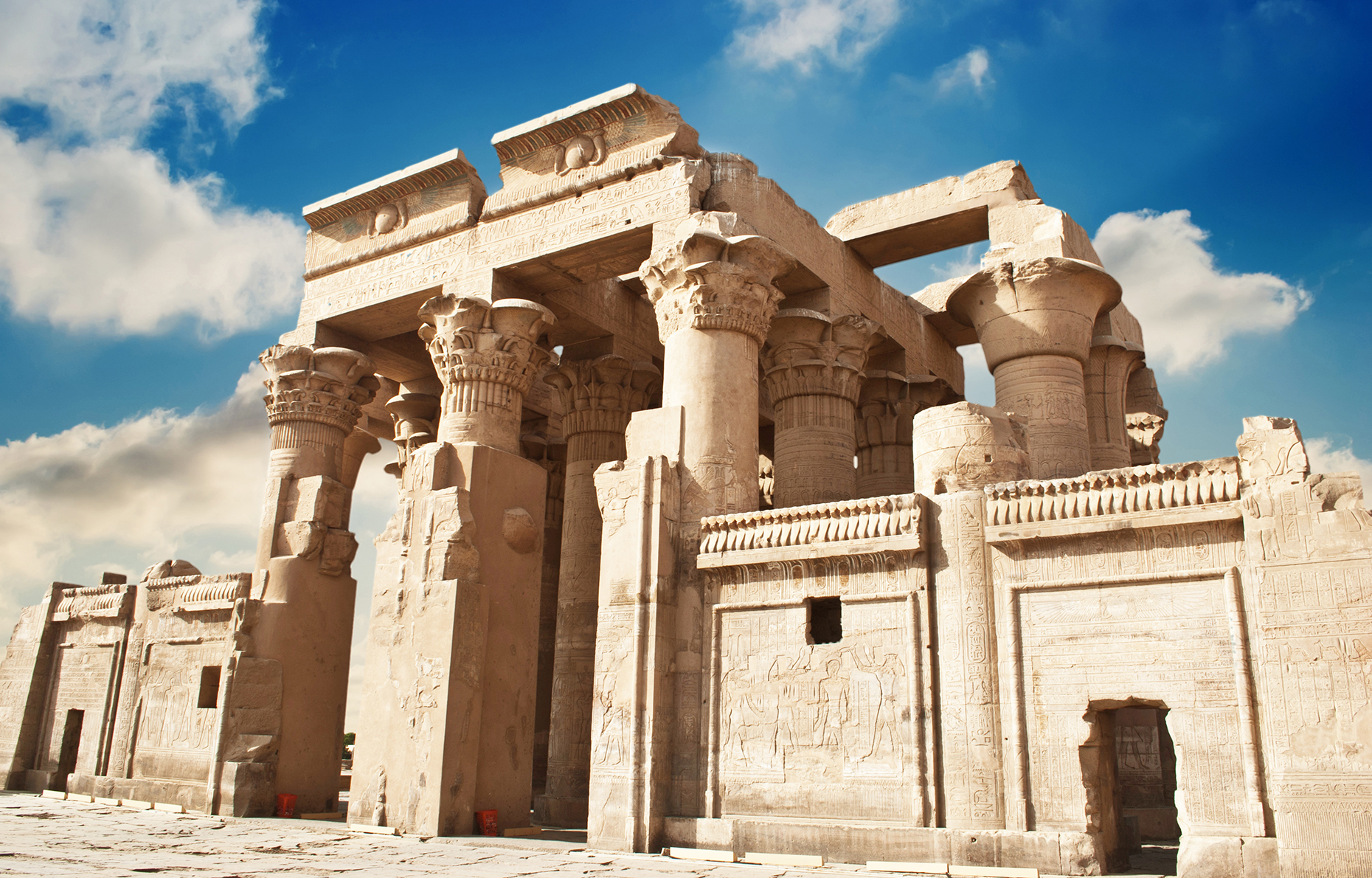 Waj/Shutterstock
Ancient Egypt is a favourite school project for many, but the nearest most pupils get to seeing the real thing is a trip to a museum. But a cruise down the Nile with an Egyptologist could bring ancient Egypt to life for all of you, and prove a relaxing break at the same time.
Nile cruises come in many flavours, with large and small ships to choose from. The itineraries from various operators are fairly similar – you'll visit temples, including those in the Valley of the Kings, where you can see the tomb of Boy King Tutankhamen, and many have the option to visit the Pyramids at Cairo at one end or the other.
The kids will get to visit the site of an ancient civilisation with an Egyptologist (most vessels have English-speaking experts on board) and decipher hieroglyphics, as well as seeing famous Egyptian artefacts along the way.
With all food taken care of on board, parents will have the chance to relax and spend more quality time with the kids. Choose a vessel with a pool for when you need to cool off in the north African sun, and take card games to play while the scenery on either side of the Nile goes by.
How to book: Responsible Travel offers four-day cruises in old fashioned felucca boats. Egypt Tours' family friendly option offers discounted places for children on its four-day cruise with pool on board. It's also possible to pick up a last-minute cruise from operators in Luxor or Cairo when you are in the area, but you may need to be flexible on itineraries and dates.
Best for: Families with older children (upper primary and above).
2. The Galápagos: for the best biology lesson you'll ever have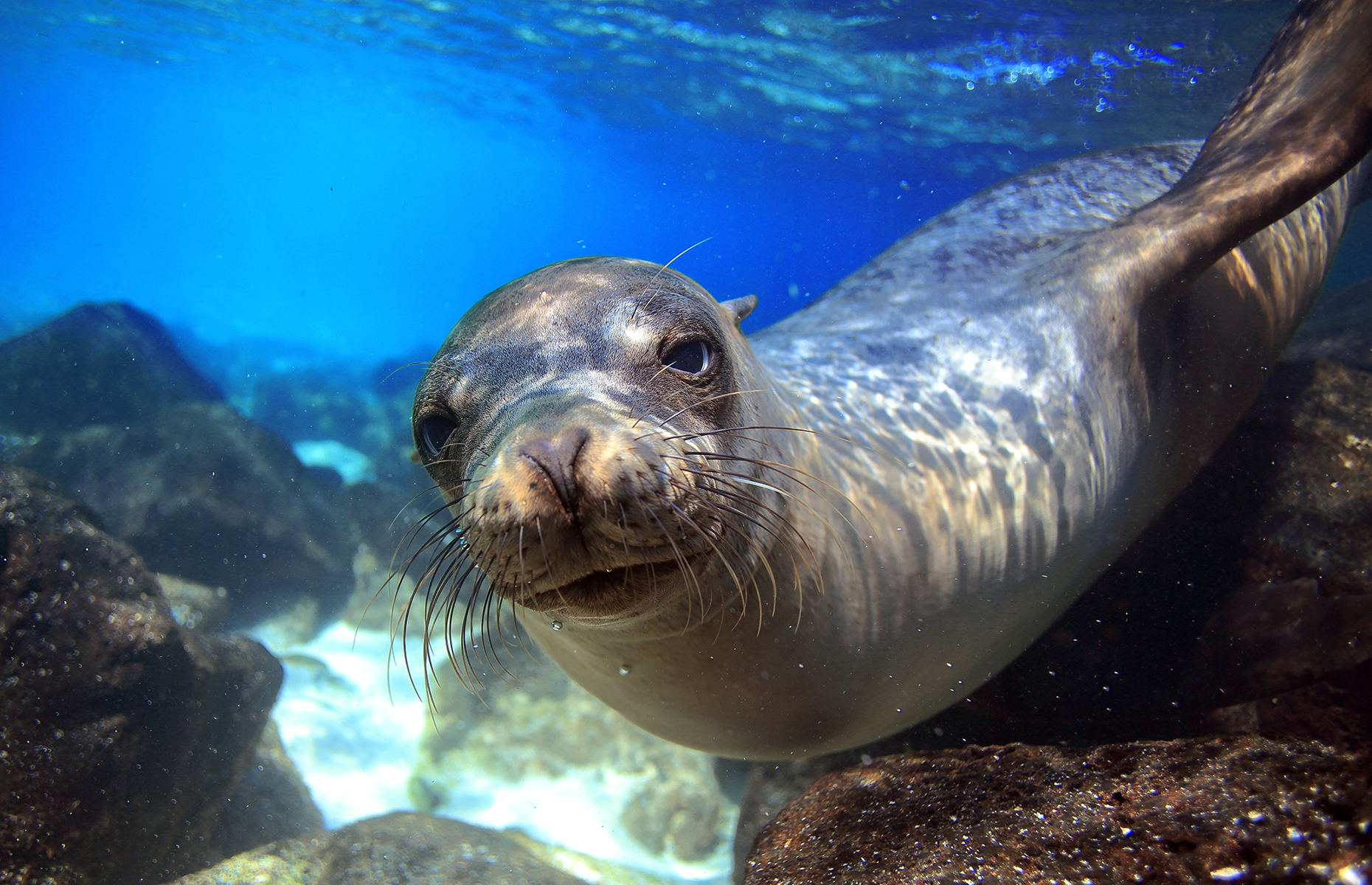 Longjourneys/Shutterstock
Follow in Charles Darwin's footsteps and encourage children to think scientifically in the archipelago that inspired his theory of natural selection. See Darwin's finches – a group of 14 different types of birds, each of which evolved to suit the unique environment where it lived – and discover how Darwin used the differences between them to come up with this theory. Dive in pristine seas with fearless mammals and sea life, and – if you take a Galápagos cruise – benefit from a dedicated naturalist at hand to answer your questions.
It's not just about evolution in the Galápagos, but conservation too. Visit tortoise breeding centres to learn about the near extinction of these amazing creatures, and how their numbers are being restored. Plus, take the opportunity to snorkel through lava tunnels and learn about the formation of the archipelago, or interact with playful sealions and Galápagos penguins in the water.
How to book: For a more affordable, land-based trip, hotels such as Iguana Crossing on Isabela Island and Finch Bay Hotel on Santa Cruz have pools and are child friendly. Our guide to visiting the Galápagos on a budget has all the info you need for planning an educational trip. If money is no object, try a cruise with Ecoventura (suitable for children aged seven years and older), who have family-focused guides and age-appropriate activities, including pizza making, games and a special 'crossing the equator' party, as well as the amazing wildlife trips.
Best for: Children aged seven and over.
3. Flanders: to brush up on European history with a trip to the battlefields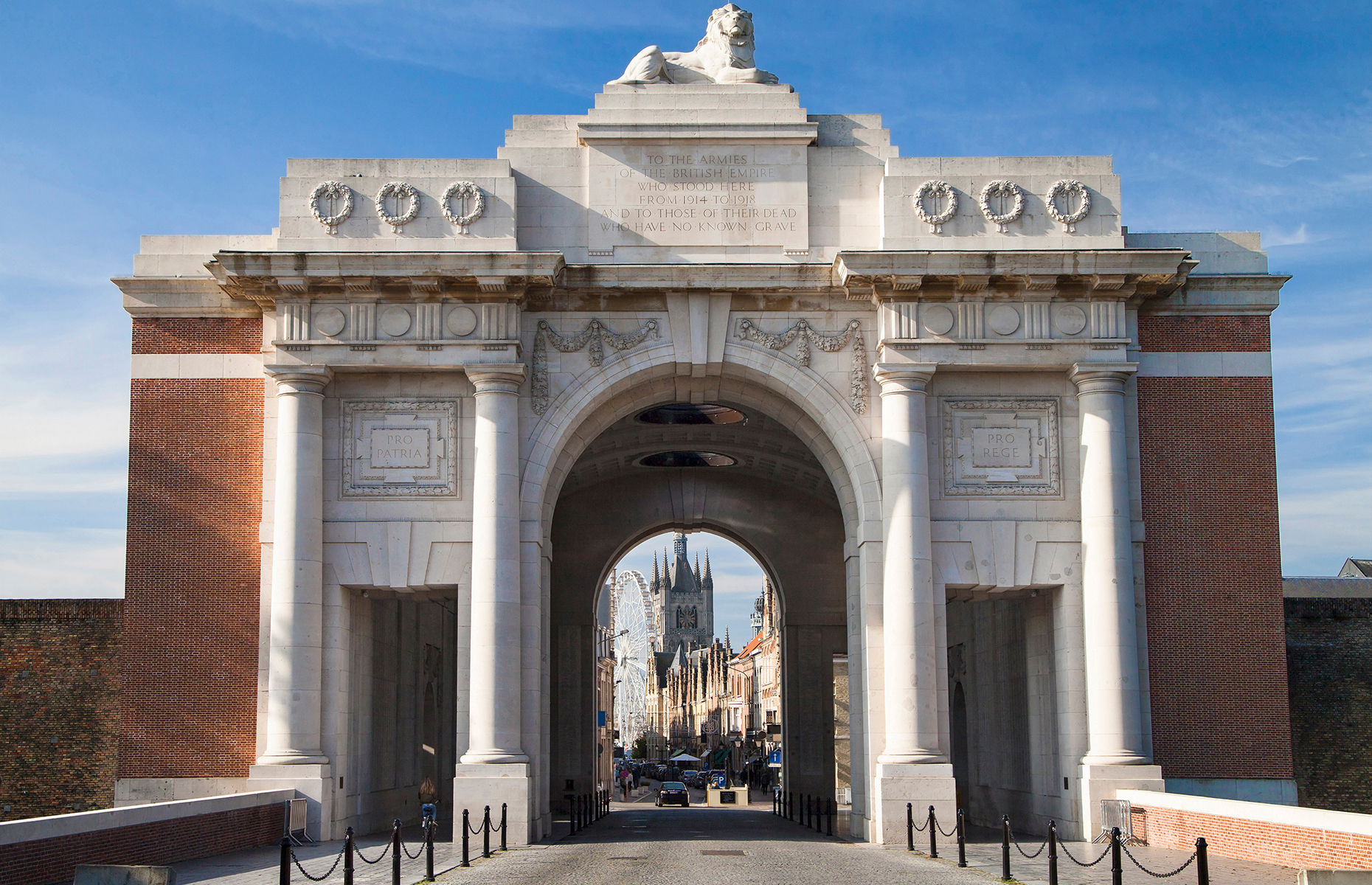 Santi Rodriguez/Shutterstock
Combining a family holiday in France, Belgium or the Netherlands with a trip to some of the major WWI sites from the war will no doubt sharpen up the children's understanding of European history.
Learn about the 'War to End All Wars' through a combination of historical sites, artefacts and excellent museums. In Ypres' Cloth Hall, the Flanders Fields Museum's interactive exhibits are activated by a microchipped Poppy bracelet, which ensures that everything is in the right language and brings to life stories of individuals in the war. You can choose to have the tour emailed to you afterwards (useful for any homework projects) too.
Visit Sanctuary Wood nearby to see restored trenches, and stand at the Menin Gate in Ypres at 8pm to hear a bugler from the local fire brigade play the Last Post. The Gate, sited on the road where thousands of soldiers marched off to the trenches, is inscribed with the names of over 54,000 Commonwealth soldiers who died in battle but whose bodies have never been identified or found.
For a full understanding of the size of the conflict and its losses, nearby Tyne Cot Cemetery is the large Commonwealth War Graves Commission cemetery in the world. Older kids studying WWII? Stop in at the Dunkirk Museum on the way from the ports.
The battlefields are a sobering experience and you'll all need some downtime. In summer, combine them with a family beach visit – perhaps staying at one of the family camping parks run by Eurocamp so that the kids will have plenty more upbeat activities on offer. The battlefields are a short drive from popular Center Parcs Europe sites, so a winter break could combine the history lesson with skiing, swimming or cycling.
How to book: If you've got your own car, take the Dover-Calais or Dover-Dunkerque ferry across to northern France and explore at your leisure. You can book battlefield tours with a number of experts on Viator who will take you around with commentary. There are maps available at the Ypres tourist office and most sites are well signposted.
Best for: Children in upper primary school.
4. Vietnam: to learn about life in the Far East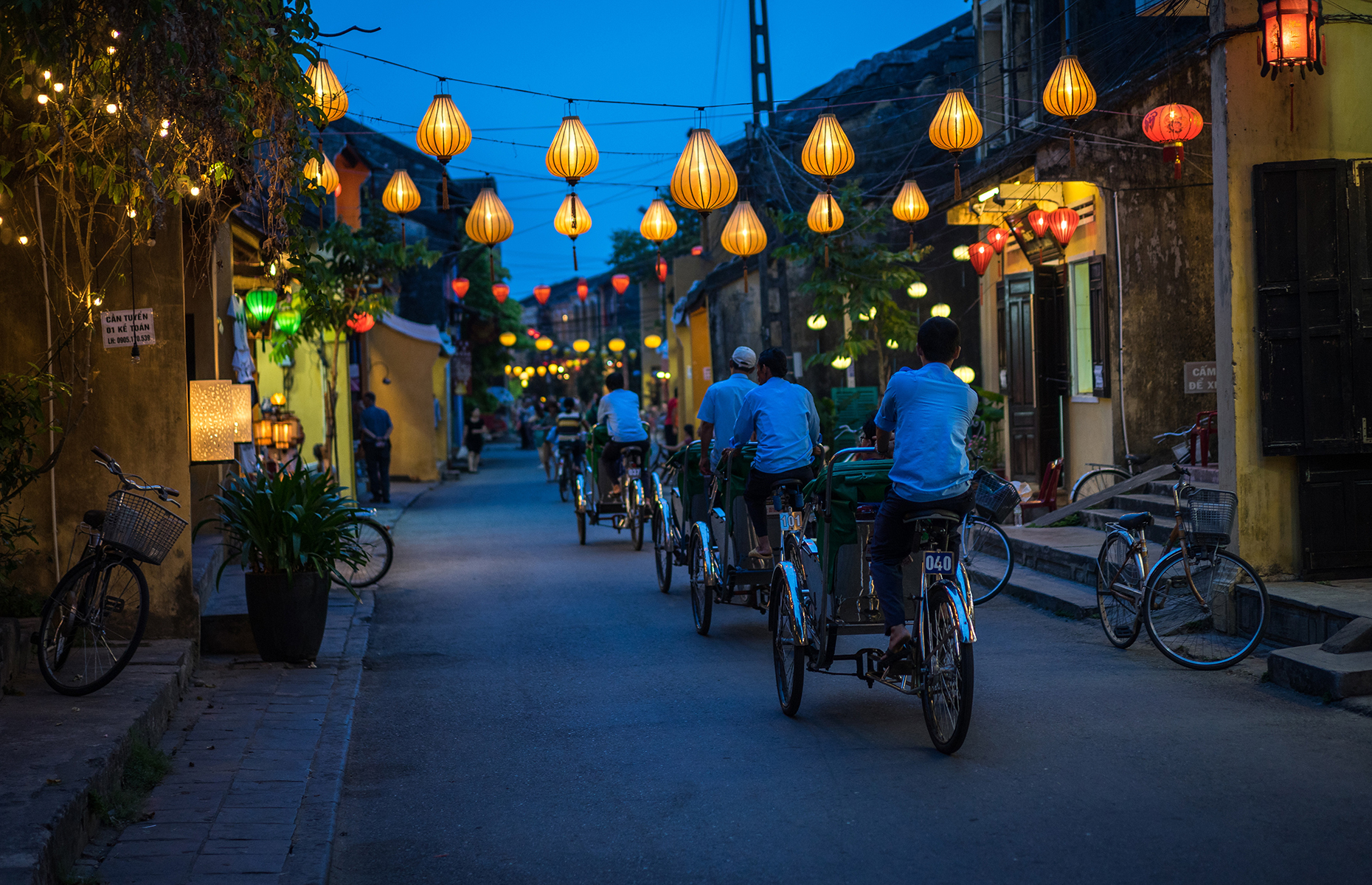 1tomm/Shutterstock
With great food and brilliant beaches, Vietnam has plenty to offer family visitors. An educational trip for all ages, there are geography, textiles, religious studies and cooking lessons to be had, as well as the opportunity to delve into the country's difficult history.
Vietnam is easy to travel around, so take the Reunification Express train across the length of the from busy Hanoi to bustling Ho Chi Minh City (HCMC) country. Take a boat tour of Halong Bay, and stop off in Hoi An – a beautiful city full of lanterns and beaches. Try a cooking class at Green Bamboo in Hoi An or a street food tour in Hanoi to further your cultural exploration.
A-Level or GCSE students studying US politics will get a powerful lesson in source bias, guerrilla warfare techniques and the reality of communism. At the Cu Chi Tunnels just outside Ho Chi Minh City visitors can see the reality of the Vietnam War first hand, even squeezing themselves down the tunnel network that hid the Viet Cong from their US enemies (though the space has been made wider for Western tourists). A visit to the War Remnants Museum (also in HCMC) is a great lesson in propaganda, with pictures showing how use of the chemical Agent Orange by the Americans affected the Vietnamese people.
How to book: Vietnam Airlines flies directly to Hanoi from Heathrow and hotels are easy to book online. Try Jolie Homestay in Hoi An or the Cinnamon Hotel in HCMC for family rooms and a welcoming atmosphere.
Best for: All ages, depdendent on itinerary.
5. Peru: get up close and personal with the Incas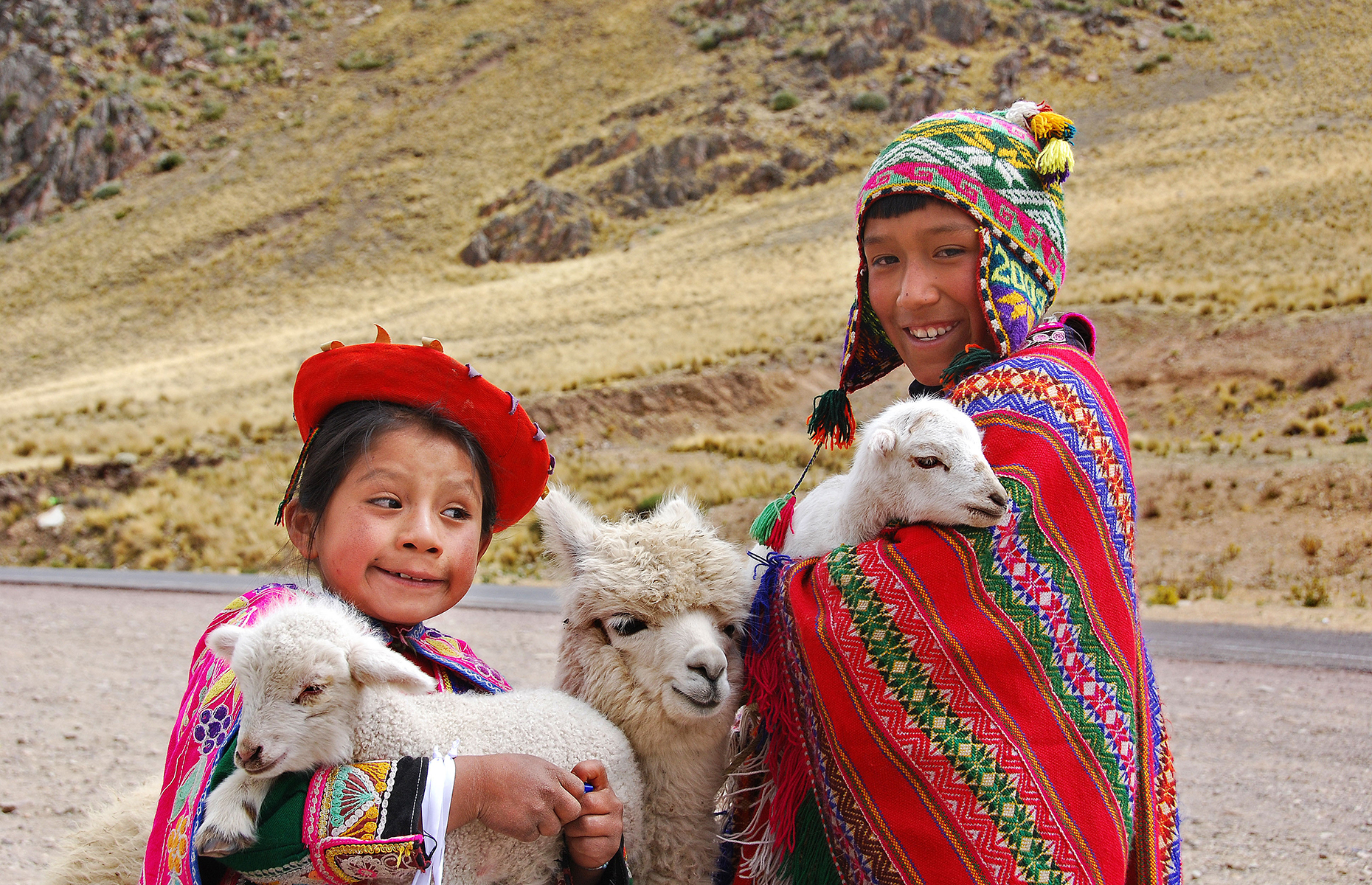 maunierd/Shutterstock
Hiking to Macchu Picchu, the famous Inca city, is too arduous for most families, but you can visit the city (by train instead) and a whole lot else on a two week break in Peru. The country is well set up for families, and add in chocolate making, llama petting and sand dune surfing and you'll have an unforgettable and educational trip.
Learn about Incan and pre-Incan civilisation, including ancient building techniques and an entirely different beliefs about cosmology. Visit Huacachina to sandboard down huge dunes, and head to the Ballestas Islands to see seabirds and sea lion colonies up close. Cuddle baby alpacas and llamas, and do a chocolate making course at Choco Museo in Cusco, Lima or the Sacred Valley.
How to book: Peru Hop, although designed for backpackers, is brilliant for families. The hop-on-hop-off buses allow you to experience everything from the Nazca Lines to the Huacachina sand dunes at your own pace, relying on comfortable buses with good drivers and guides. They'll even book your accommodation and day trips, and switch the films onboard the bus to family-friendly versions to accommodate young children.
Best for: All ages dependent on itinerary.
Be the first to comment
Do you want to comment on this article? You need to be signed in for this feature