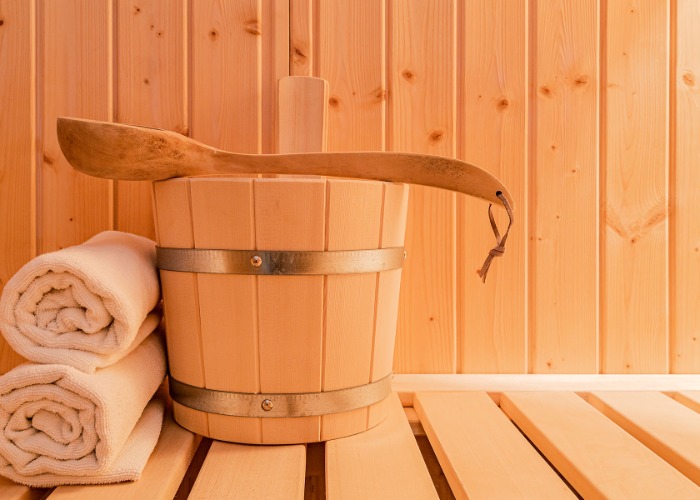 Finland is known for many things – being the happiest nation is one – but sweating it out in a traditional sauna is another. With more than three million scattered across the northern European country, we choose our top five saunas and reveal how to steam like a local.
There's an old Finnish proverb that says, "first build the sauna, then the house," which should clearly signify Finland's ongoing obsession with all things sauna. 
'Sauna' is also one of the few Finnish words known globally, and the world's happiest nation has over 3.2 million of them to steam in. Impressive for a population of 5.5 million. 
Steaming goes beyond mere bathing here; Finnish sauna culture is regarded as one of the most essential cornerstones of the country's identity. It's also an integral part of the nation's well-being, with almost 90% of all Finns going to a sauna at least once a week, according to Visit Finland UK. 
The national tourism board even promotes Finland as, 'The Sauna Land' and notes that there is a huge number of saunas to choose from – wood-heated, floating, infrared, aromatic and even mobile ones. All saunas here are typically heated by an electric or wood-burning stove, with rocks piled on top. 
Despite the prevalence of swish saunas across Finland, steaming has been a tradition for hundreds of years. In 2020, UNESCO inscribed sauna culture as an element on its Intangible Cultural Heritage list. The Finn's bathing customs, beliefs and folklore have culminated in a unique way of life that's now carefully safeguarded, preserved and passed on. 
"Sauna culture in Finland goes beyond the steam rooms – poems, songs and games have all celebrated sauna culture orally for generations," says Sauna from Finland's marketing manager, Vilma Torppala. 
"Women used to give birth in the sauna, it has served as a place for profound discussions on life and was once used for washing the bodies of loved ones before their last journey," she adds. 
Saunas are sacrosanct in Finland and should be treated with respect so as not to displease the sauna elves, who protect the nation's saunas, according to Finnish folklore. 
Mr. Tempter/Shutterstock
Beyond basic good behaviour, showering before entry, and using a sauna towel, there are no firm rules regarding sauna usage. You can steam nude if you wish and there are no specific instructions on the ideal temperature, how long you should stay inside or whether it's wise to throw yourself in fresh snow afterwards. "The most important thing is to listen to the body's sensations and act accordingly," Torppala says. 
What is distinctive about Finnish sauna practices is that water is thrown on the rocks to create 'löyly' (steam). It's a soft heat that envelops everything around it, like a warming embrace. Saunas in Finland are primarily judged on the quality of their 'löyly' and are thought to be highly individualistic. 
'Whisking' is also used in Finnish sauna bathing, with fresh birch branches bound together (known as a vihta) and used to massage the body – with a spot of light whipping. Alleged health benefits include improved circulation, relieving muscle and joint pain and reduced stress. 
Sweating in a 100°C (212°F) room with strangers while being whipped with branches can feel a little overwhelming for first-time visitors, but it is a must-do cultural experience in Finland. Get ready to embrace physical and mental cleansing with our top five picks for the best saunas in Finland, where you can steam like a local. 
Kati Finell/Shutterstock
1. Rajaportin sauna, Tampere
Built in 1906, Rajaportin is Finland's oldest working public sauna and has remained largely unchanged throughout the decades. It's not the fanciest of saunas but its cramped, historic interior will transport you back in time and offer a glimpse into early 20th-century Finnish saunas and rituals. 
The 'löyly' is created in the traditional way by burning logs inside the masonry stove, which provides a constant and soft heat in retro sauna settings. It's one of the more reasonably priced saunas in Tampere, with a charming courtyard café and massage services that are available on request. 
READ MORE: A wild and windswept break in the Åland Islands
2. Löyly, Helsinki 
Urban bolthole Löyly offers a modern sauna experience in capital Helsinki with sleek, minimalist design and expansive coastal views. Located in a former industrial hub on the edge of the Baltic Sea, here you can sauna, swim and then unwind on the large waterfront terrace.  
Three wood-heated saunas, including a traditional smoke sauna, offer plenty of space to steam and there is direct access to the sea where you can brave an icy dip to cool off. 
Post-sauna you can feast on locally sourced seafood and Finnish classics like tender elk meatballs and rich salmon soup, in the complex's stylish panoramic restaurant. 
3. Koivurannan saunalautta, Oulu
Steam in natural surroundings on a wood-fired floating sauna that glides down the Oulujoki river in central Finland. It's surprisingly spacious for a sauna ferry and has wide, wooden platforms large enough for sweaty socialising, offering serene river views as you bathe. 
Cool off with a river swim when the vessel is stationary and try to spot local woodpeckers, grouse and hawk owls.  
There's space for 20 guests on this unique river cruise and there's a special programme of events and themed cruises during the summer, including fishing, diving and live music.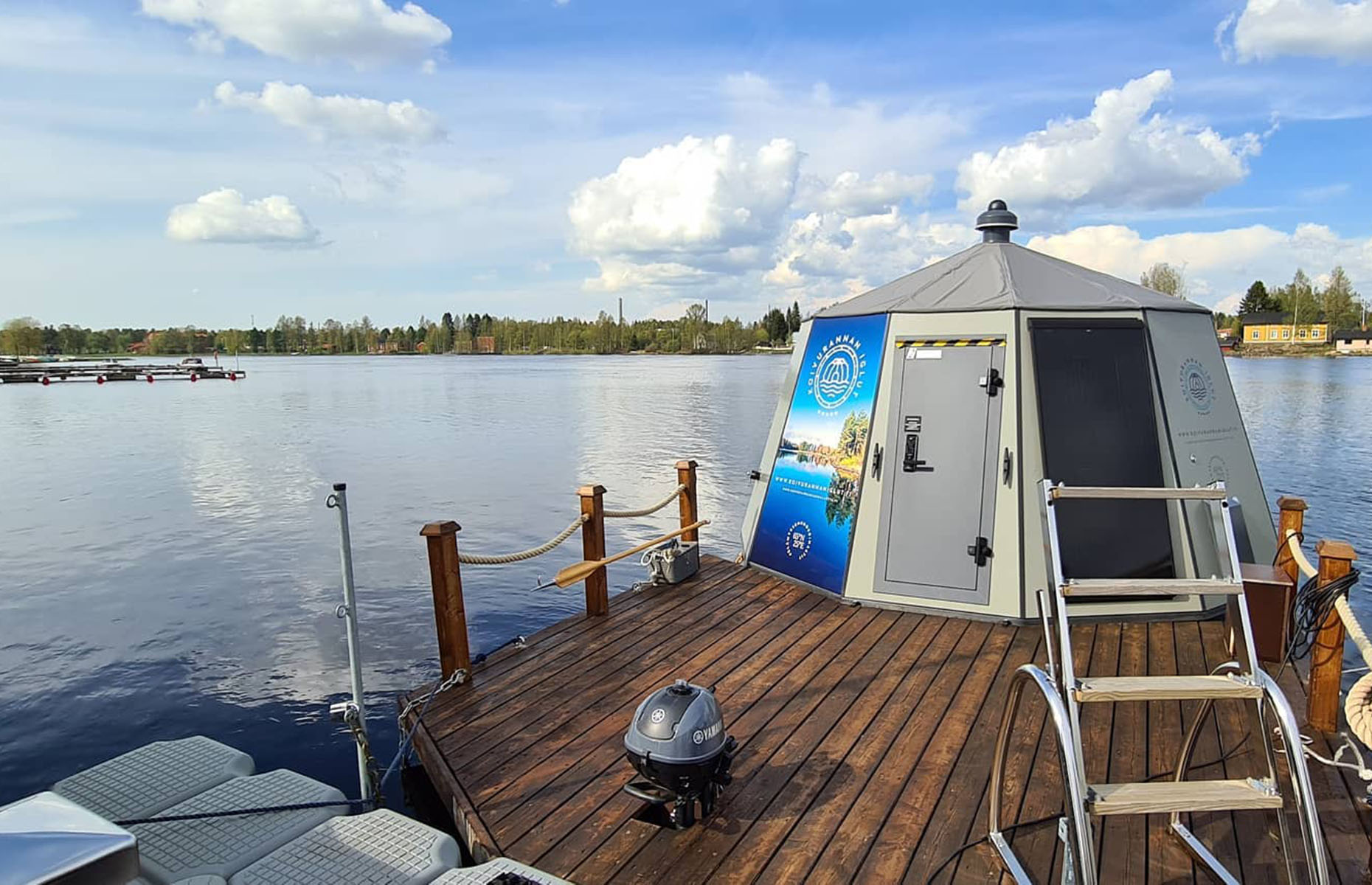 Koivurannan saunalautta/Facebook
4. Tahmela Villa, Pyhäjärvi 
This 19th-century villa houses musical and cultural events and has an area that can be used for ritualistic sauna ceremonies – performed by travelling sauna shamans, Juha Kumara and Matti Kemi. 
Complete with sauna songs, spells and meditation, the aim of these transcendental sessions is to 'unlock the mysteries of the sacred löyly', and foster cosmic balance between humans and natural elements – all while wearing a jaunty crown of leaves. 
After the sauna spirits have been suitably summoned, you can take a refreshing dip in the clear waters of the adjacent lake, for a spiritual wind down. 
READ MORE: Europe's biggest natural lakes you can visit
5. Serlachius Art Sauna, Mänttä-Vilppula
Modern art meets sauna bathing at the newly built Serlachius museum or 'art sauna'. Here you can enjoy tranquil lake views, a varied art collection and impressive architecture, that blends effortlessly into the natural landscape. 
Relax inside the large, freshly constructed circular sauna and bask in the mellow steam in a public, or private session.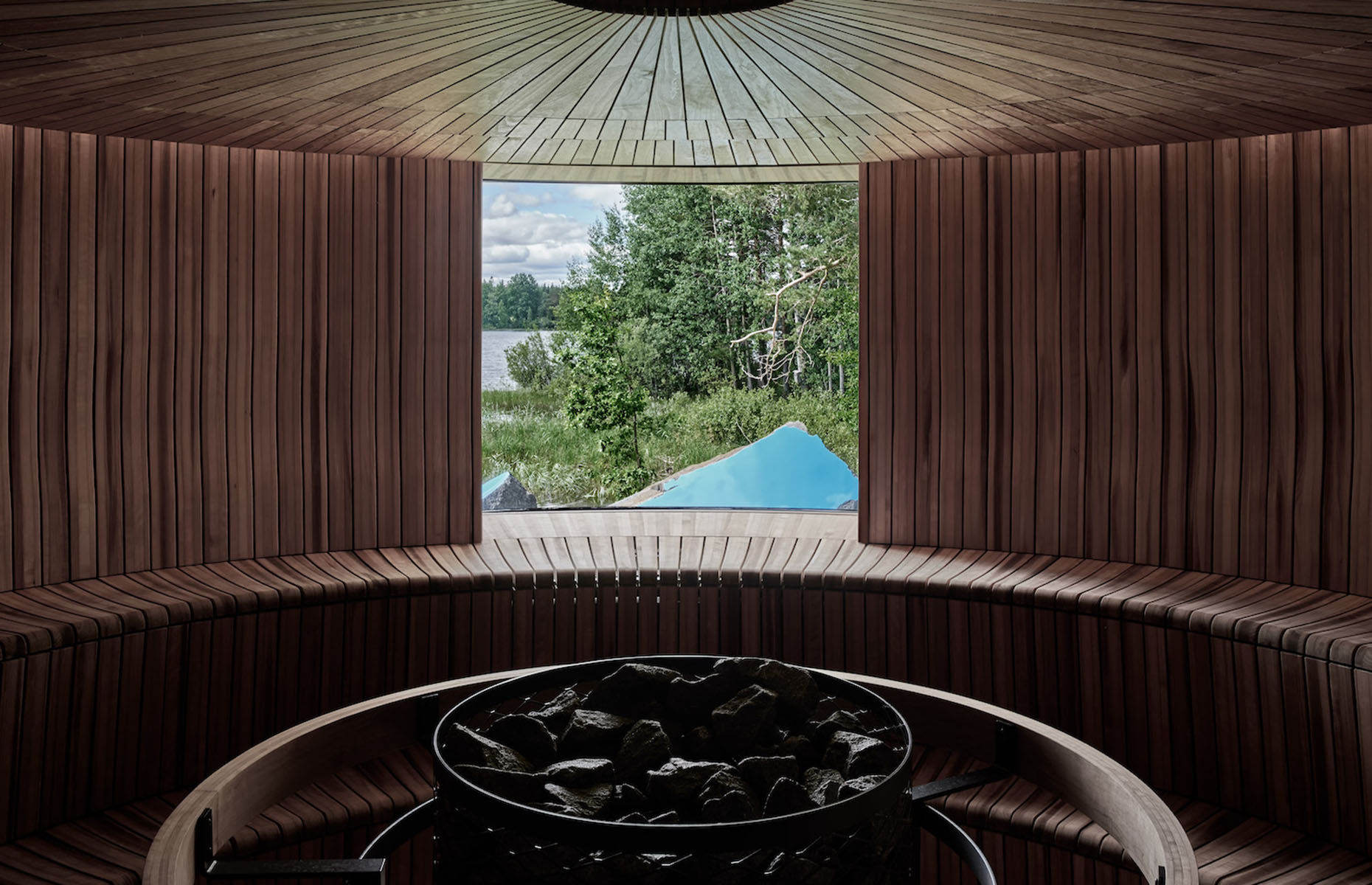 Serlachius-museot/Facebook
Bracing post-sauna swimming in the lake is possible and you can also sample seasonal Finnish dishes prepared by chef de cuisine Henry Tikkanen, at the museum's Restaurant Gösta. 
READ MORE: Finland's foodie capital: 7 things to do in Turku
Lead image: Robert Lessmann/Shutterstock
Be the first to comment
Do you want to comment on this article? You need to be signed in for this feature