6 reasons to visit Nashville, Tennessee
Offering honky-tonk bars, music museums and Dolly Parton on repeat, eclectic Nashville is the rockstar of Tennessee. And its sumptuous food – like local specialty hot chicken – is the perfect accompaniment, worthy of a visit in its own right.
Nashville claimed its Music City nickname from Queen Victoria after she saw the acapella Fisk Jubilee Singers on tour in 1873. Over the decades the city became the mothership of country music, honed its smoother 'Nashville Sound' and saw artists from Elvis Presley to Taylor Swift perform across its stages.
While Nashville is usually part of a popular road-trip route along with Memphis and New Orleans, there's no reason why you can't make it the sole destination for a weekend or longer. Unmissable experiences include the iconic Country Music Hall of Fame and Museum (which sees some 1.3 million visitors a year) and an evening at the Grand Ole Opry, where you'll leave wanting to experience it all over again.
Aside from its musical superlatives, Music City is also embracing new avenues, like the GEODIS Park which opened in May 2022. With 30,000 seats, it's not only the largest football-specific stadium in the US and Canada, but it also doubles as a concert venue (this is still Nashville, after all).
These different components of Nashville join in harmony to create a city where art and architecture, entrepreneurship and musical legacy come together to create beautiful memories. Here are six reasons to visit.
READ MORE: In the search of real Elvis on a road trip around the Deep South
1. There's no such thing as quiet, stuffy museums here
Start your musical legacy tour at the 130-year-old Ryman Auditorium. The live performance venue first opened its doors in 1892 and was the former home of the equally iconic Grand Ole Opry (more on that later). The 'Mother Church of Country Music' has seen Dolly Parton, Johnny Cash, Ed Sheeran and many, many more perform herem, and today you can take it in on a tour by day and a show by night.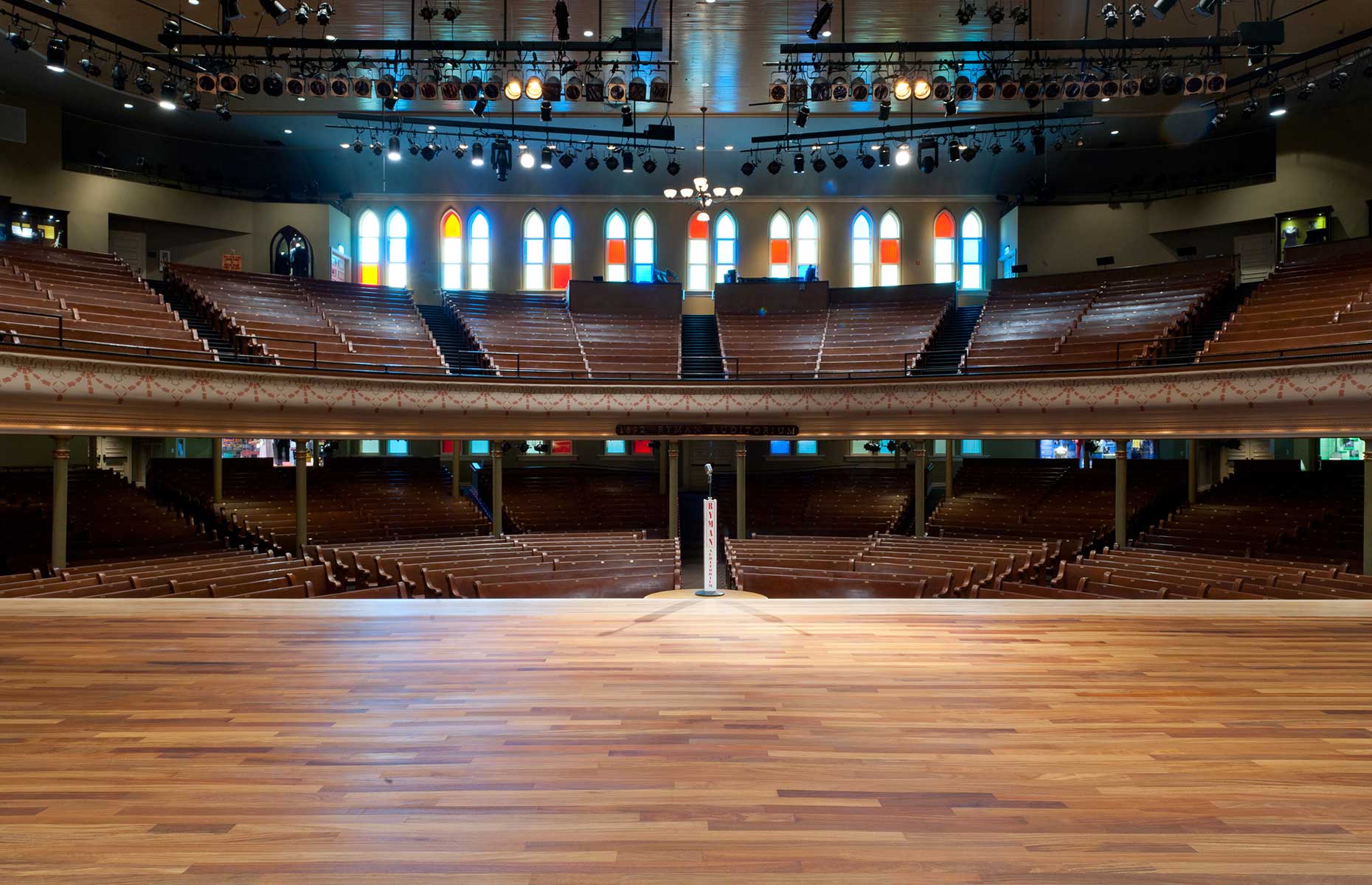 Courtesy of Nashville Convention & Visitors Corp
Opposite this historic building stands the modern National Museum of African American Music, which celebrates pioneering Black artists who have transformed the musical landscape. Opened in 2021, it's the ultimate interactive experience as you can not only produce, sing and rap your own songs, but bring a slice of Music City home with you too. Load your favourite songs from the museum onto your unique wristband and you'll be emailed a link to your hand-picked playlist.
There is no missing the Country Music Hall of Fame and Museum either, now in its 55th year. This multi-level treasure trove of significant instruments, snazzy costumes and varied memorabilia easily swallows up an entire afternoon with items on display from Bill Anderson, Shania Twain and more legends. The site is attached to the Omni Nashville Hotel, an ideal base for exploring the heart of downtown.
2. It's pretty much impossible to feel hungry
Biscuits and gravy, grits with everything, homemade pies… you won't go hungry in Nashville. The local speciality is hot chicken, which you'll find on most menus (and fingertips), with a backstory as spicy as its flavour: the wife of a womanizing husband purposely served him overly-spicy chicken to teach him a lesson, but he loved it so much he opened his own chicken shack...
Tuck into classic Southern food at Biscuit Love in Hillsboro Village, where you'll roll out the door after feasting on buttermilk biscuits topped with peanut butter frosting, boneless hot chicken thighs or scrambled eggs (with or without sausage gravy).
Over in the 'Rock Block' is Elliston Place, with its retro diner aesthetic taking you back to its 1939 origins. Here you can enjoy homemade pies, syrup-laden pancakes and hand-dipped milkshakes while foot-tapping to live bands on the corner stage.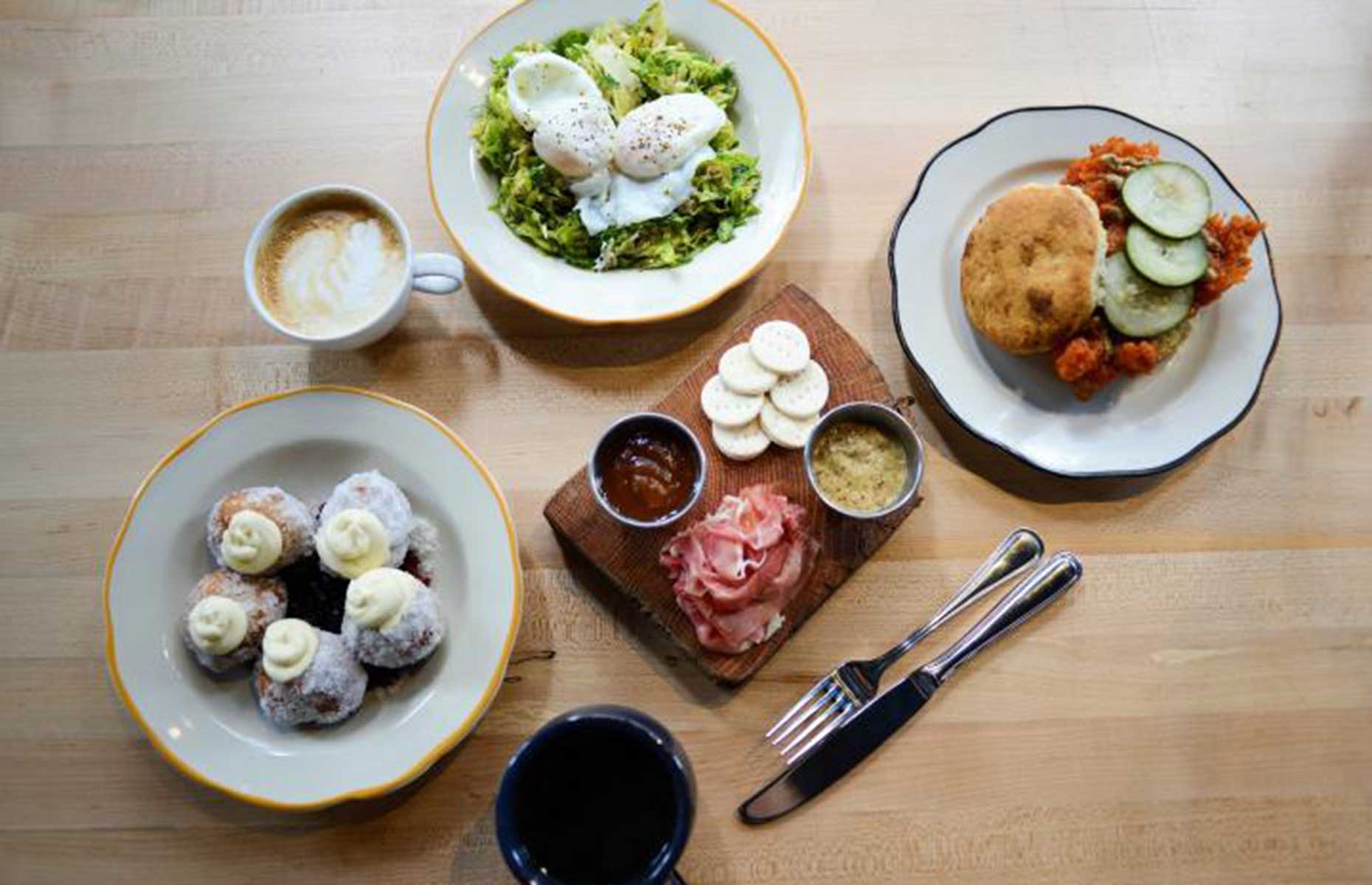 Courtesy of Nashville Convention & Visitors Corp
Aside from comforting Southern dining, downtown's Assembly Food Hall offers international choices like Japanese, Indian and Mexican cuisine while lighter European fare can be found at spots like sophisticated FOLK in East Nashville, or with modern flourishes at The 404 Kitchen in the Gulch.
Walk Eat Nashville – one of the America's top 15 food tours – includes visits to veggie- and vegan-friendly restaurants while group-friendly spots like Urban Grub in 12 South sees you build your own seafood, cheese and cured meats platters.
3. Nashville's art and architecture tells a story
Nashville is a colourful city with painted walls and award-winning art murals at almost every turn. They're generally dedicated to the city's themes and achievements with Instagrammable options including murals I Believe in Nashville and Looking Pretty, Music City in 12South; a grinning Dolly Parton in an unassuming car park next to The 5 Spot; and a pastel-infused collection of dragons, red lips and the city's distinctive Batman Building in Hillsboro Village.
Image credit: Aimee White
While this public art celebrates Nashville's achievements, its architecture is telling of its past. Belle Meade started as a horse stud farm in the 19th century and a tour of its Greek Revival-style house tells more about the wealthy Harding family who lived here, while its Journeys to Jubilee tour delves into the stories of the enslaved individuals who worked here. The grounds also offer delectable food and drink pairings, and with a winery on site you can try wine-tasting in the gift shop (a dangerous combination).
See more of Nashville's history through its architecture in Historic Edgefield, the oldest part of Nashville. The Walk Eat Nashville food tour winds through Edgefield's residential Fatherland Street, where outlaw Jesse James once lived, while the 55-acre Cheekwood Estate in western Nashville dates back to 1932 and reflects the life of the upper echelons of society at the time with its Georgian-style mansion and award-winning botanical gardens.
4. You can tap into Music City's legacy for yourself
Country music, bluegrass, rock'n'roll… Nashville hosts a compilation of music genres – although country music is what it does best. Whether you're in a taxi or a honky-tonk bar, there's no avoiding the melodic tales and the nostalgic feeling that comes with the music.
Rolf_52/Shutterstock
The Grand Ole Opry has stood in its own venue since 1925 and is home to the country's longest running radio show. A section of the Ryman's stage (where the Grand Ole Opry started life) was fitted into the new venue, but you'll notice many performers are hesitant to stand on the prestigious circle as, despite their talents, they don't deem themselves 'worthy'. The scuffs and scars left by numerous stars remain unpainted as a reminder of its legacy. Both country music legends and emerging stars manage to effortlessly rouse the crowds, making it a night to remember.
After a full day of sightseeing, let off some steam by zigzagging along downtown's neon-clad strip of honky-tonk bars. The small bands who perform here rely solely on tips, so be sure to show your appreciation before grabbing a drink and dancing the night away. Fancy making new pals? Head to The 5 Spot in East Nashville for a Motown get-down and show off your best moves.
READ MORE: Discover American music landmarks you have to visit
5. There's an abundance of coffee, cocktails and craft distilleries
Need to start your day with coffee? Social enterprise Humphreys Street Coffee in South Nashville provides mentorship and job skills to local youths – a cause you can support by sipping their delicious roasted coffee. Or if you're staying at the Omni Nashville Hotel, the adjoining Kitchen Notes is a relaxed way to start your morning.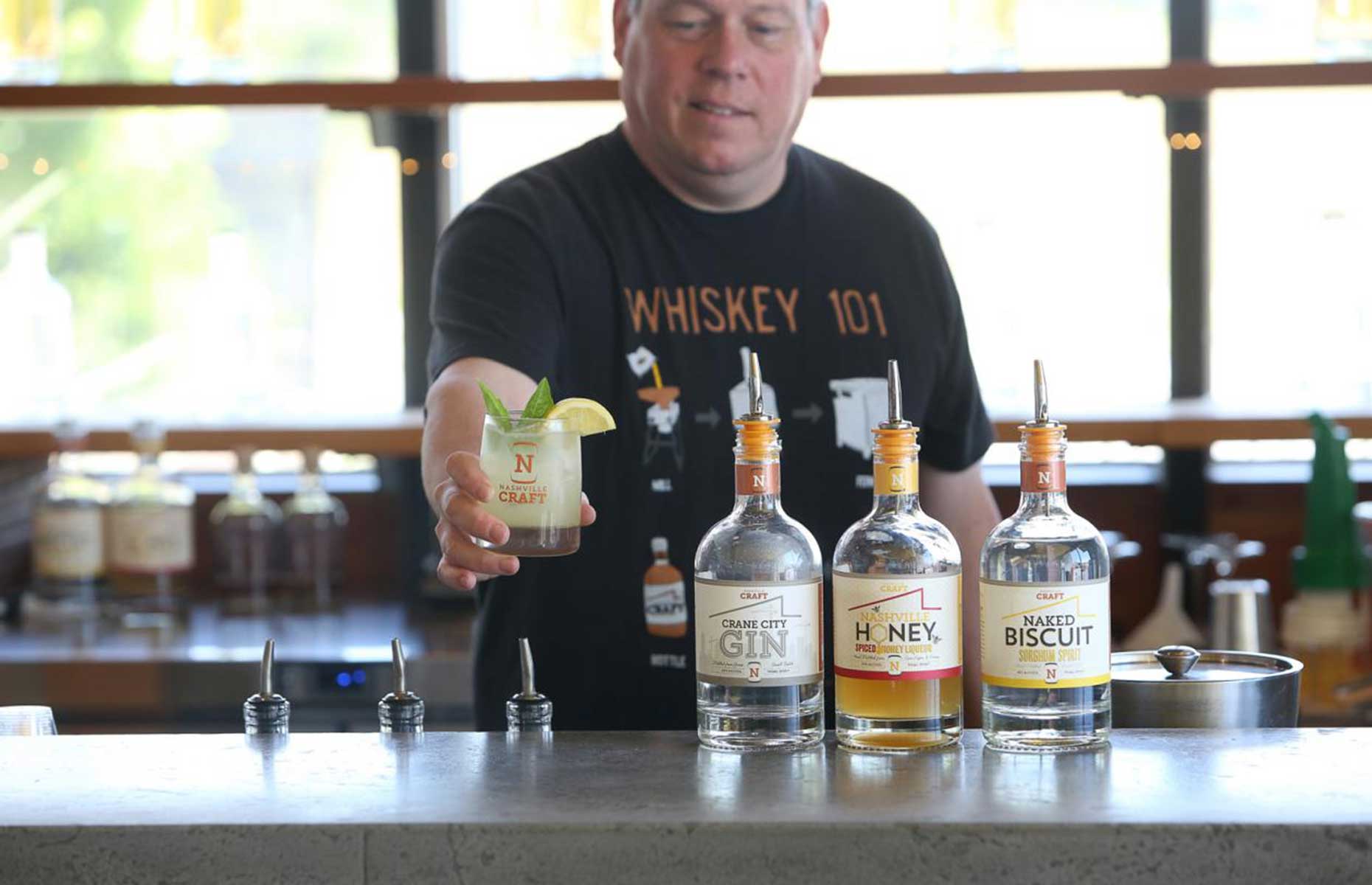 Courtesy of Nashville Convention & Visitors Corp
For a dose of the stronger stuff, the Nashville Craft Distillery (included on the Tennessee Whiskey Trail) sees DNA-scientist-turned-distiller Bruce Boeko churn out whiskeys, gins and craft spirits along with leading behind-the-scenes tours. For beers try Bearded Iris Brewery, but if you can't make it to its taproom in hipster Germantown there are plenty of other bars which stock its hop-focused IPAs, DIPAs and pale ales.
If you're in search of fun places to hang out in style, head to the Graduate Hotel, where on the top (12th) floor you'll find White Limozeen. The millennial pink, Dolly Parton-themed space has art murals dedicated to the country music star, as well as, erm, a gigantic pink Dolly Parton head next to the rooftop pool. It's ideal for escaping the 9-5.
6. Don't miss its unique, independent shopping scene
It won't take you long to notice that 90% of people in Nashville are wearing cowboy boots. And it won't take long for Nashville-fever to hit and demand you buy a pair too.
Indulge in retail therapy by spending an afternoon in the 12th Avenue South neighbourhood, more commonly known as 12South. This smorgasbord of unique Nashville businesses features local designers like Emerson Grace, who specialises in elevated casual wear, while opposite at Judith Bright you can pick out hand-hammered jewellery that makes for a hard-to-part-with gift.
Imogene + Willie is perfect for tailored denim fits, and there's a slew of other dinky stores, but head to Reese Witherspoon's Draper James if you want to dress with a little Southern charm.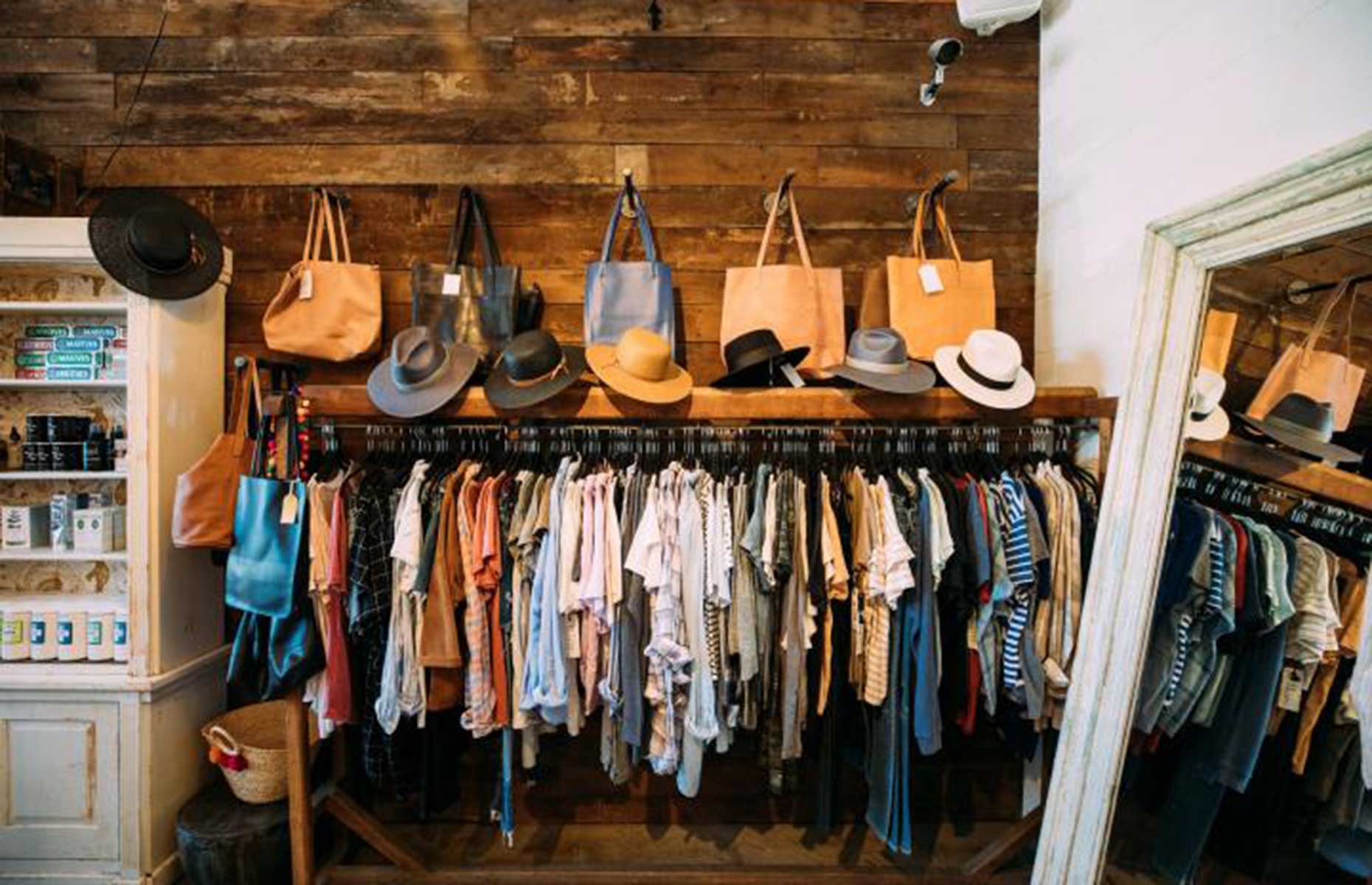 Courtesy of Nashville Convention & Visitors Corp
Nashvillians are proud of their creativity and most restaurants, like the aforementioned Biscuit Love and Elliston Place, stock their own merchandise. Memorialise your meals with printed jumpers, coffee cups and tea towels – you're spoiled for choice.
The Ryman Auditorium is famed for its Hatch Show Prints, which you can buy at a selection of sites. Originating in 1879, its distinctive letter-pressed prints were first used to promote upcoming performances, and you can even view a signed collection at the Ryman – buy your own at its shop in the Country Music Hall of Fame.
For something extra-special, buy a Hatch Show Print from the Grand Ole Opry. They only produce a set amount for each night's show so it makes for a personable souvenir.
READ MORE: 6 reasons to visit Franklin, Tennessee's smallest city
Lead image: Sean Pavone/Shutterstock
Be the first to comment
Do you want to comment on this article? You need to be signed in for this feature