10 ways to avoid airport chaos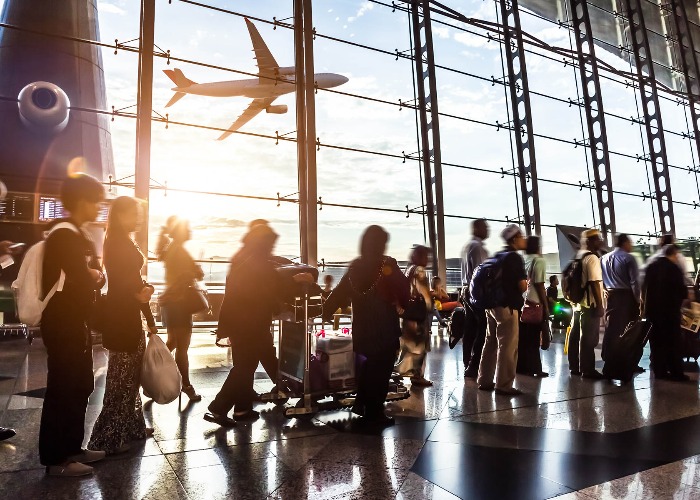 As continued flight cancellations and airport staff shortages have made flying stressful lately, we reveal how to get your holiday off to a flyer with these nifty tips and tricks.
Arriving at the airport should be enjoyable and exciting, marking the start of a special trip that you have saved up for and looked forward to for some time. However, over the past few months, walking into the terminal has spelled misery for thousands of holidaymakers.
If you have travelled recently, you may have fallen foul of flight cancellations, long delays, staff shortages, baggage problems and queues stretching outside the terminal. And there seems little chance of the chaos easing anytime soon – the management at Heathrow, the UK's largest airport, have warned the misery could continue until 2026 – not the news travellers want to hear.
However, it's not all doom and gloom. The situation isn't quite as dire as it was in the spring, but with the annual the summer getaway now at its peak, a trip to the airport is still causing apprehension.
Here are 10 tips that can make the time before and after your flight less stressful and get that much-needed holiday off to a flying start.
1. Have the weekend off
If you haven't already booked your trip, try to avoid flying at the weekend. Tuesdays and Wednesdays are often less busy, and cheaper, as people are obviously reluctant to take more days off work. For some destinations, a large percentage of flights are operated by, or in partnership with, package holiday companies. But if you aren't travelling with one of these firms, try to avoid changeover day. Finally, fly in the morning, or the earlier the better if you can, as queues gradually build through the day. If you're more of a night owl than an early bird, then departing late is also a good option.
2. Walk in the park
Where you choose to park your car can make the difference between getting your holiday off to a good start or causing extra stress. As with most things in life, you get what you pay for. Although valet or on-airport parking may not be the cheapest option, it does allow you to drive almost up to the door and walk straight into the terminal. This will avoid being shuttled in from off-site car parks which can make your journey even longer.
READ MORE: 10 tips to make airport parking easier
3. Bag of tricks
Checking in luggage and waiting for it after landing is one of the biggest headaches facing passengers. Instead, pack light so you can carry on your luggage. If you are going for a longer trip and do need to check in a case, make sure you pack essentials in your hand luggage. As well as the obvious ones – passport, wallet/purse and mobile phone – also consider what you'll need if you encounter delays.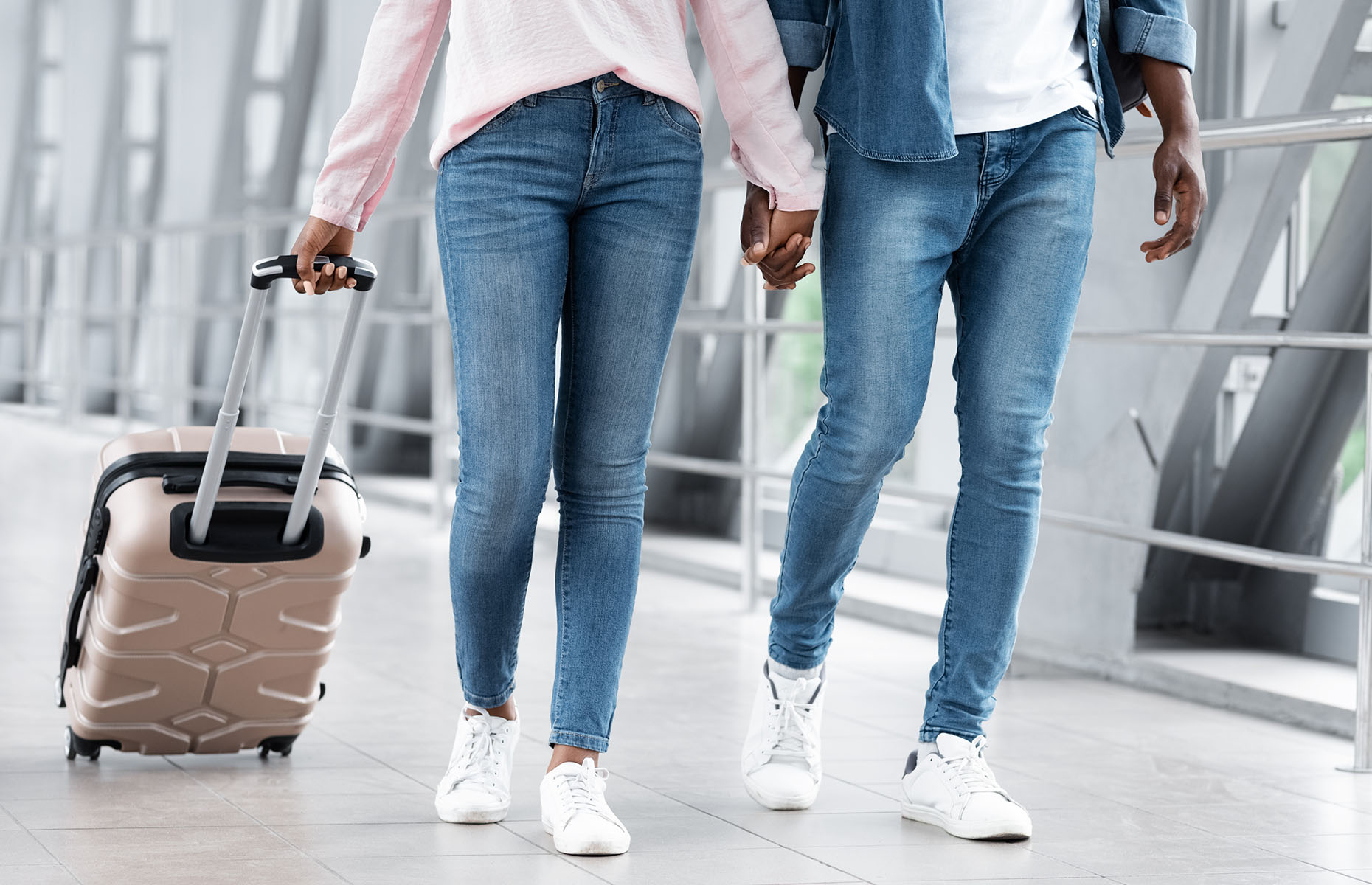 Prostock-studio/Shutterstock
Take a book, tablet, charger and headphones, along with a pack of cards or a travel game. Plus, a water bottle to stay hydrated is essential, along with snacks, a pack of wet wipes to freshen up, a travel pillow and a change of clothes. Finally, dress comfortably in case you have to spend a few hours in the airport. If it's colder outside, wear loose layers that can be removed and fold easily at security screening.
READ MORE: 15 holiday packing tips for every type of trip
4. Early to rise
It used to be recommended to arrive at the airport two hours prior to a short-haul flight and three hours before heading to a long-haul destination. However, all that has changed, and given the chaos around the world, but especially in Europe, travellers would be wise to allow more time.
By arriving early, you'll minimise stress levels, and staying calm means you're less likely to do something silly like leaving behind valuable personal items when you sprint to the gate. However, bear in mind that customers who arrive far too early for flights will only join or add to long lines. Airlines like British Airways and Jet2 sometimes allow customers to check their bags in a day before departure, so if you live near the airport, it may be worth doing this.
READ MORE: 7 secrets you need to know before booking with a travel agent
5. Appy days
Downloading your airport and airline apps before you head off will save you a lot of hassle. Many airports share security screening wait times with their apps so you can see live wait times and plan your arrival time accordingly. Similarly, your airline's app will also help you anticipate any disruptions or cancellations. When you download the app, you'll also get alerts from some airlines about re-booking options when facing delays.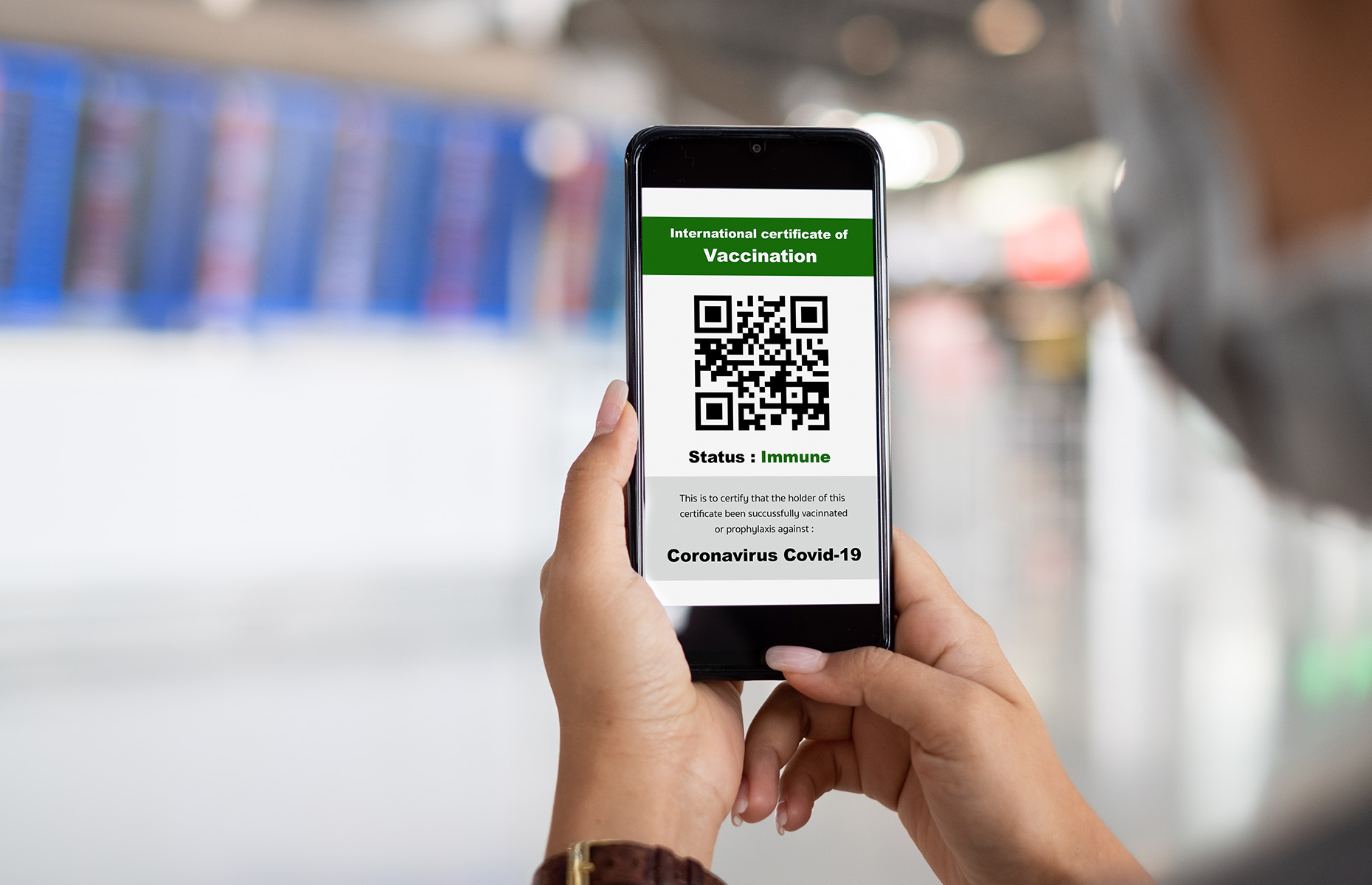 Nattakorn_Maneerat/Shutterstock
Airport Wi-Fi and 3G and 4G signals are notoriously unreliable, so take a screenshot of your boarding and COVID-19 vaccination passes or save them in your Apple Wallet or PassWallet so you can easily access them. Also, double check to make sure you have done all the testing that is required. If not, you could face more delays and expense.
6. Security blanket
If there's one thing worse than being stuck behind a confused or disorganised traveller who doesn't know how airport security works, it's being that person. Although it may sound obvious to most people, don't pack liquids in your hand luggage. This will only result in extra screening checks and hold you and your fellow travellers up.
Before you get in the queue, or even when you are in it, do one final check to make sure that all prohibited items have been removed, carry-on liquids are in an approved clear plastic bag, and electronic items are easily accessible to place straight in the tray. For a small fee, you can buy security fast track passes to whizz through to the departure lounges.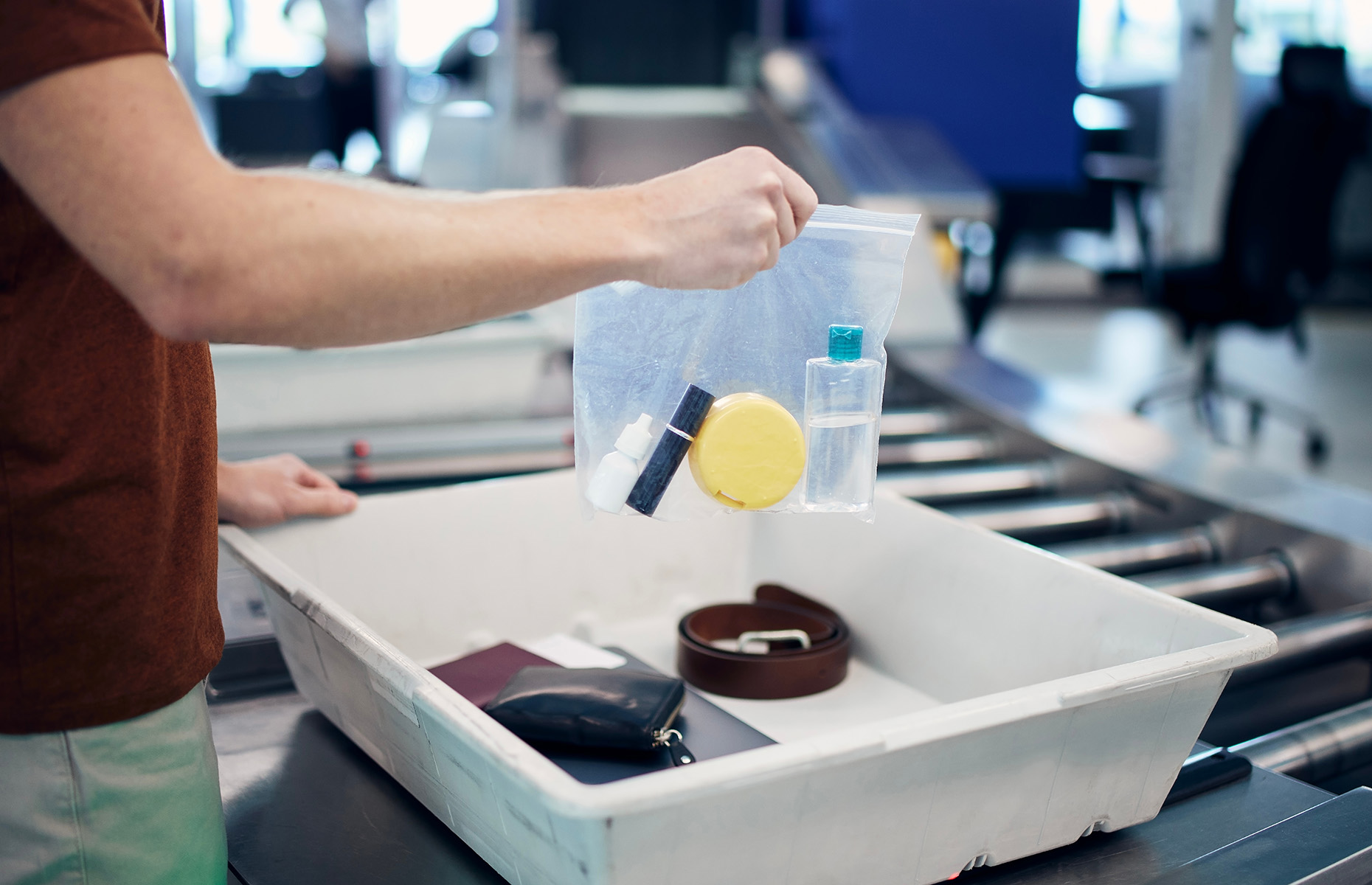 Jaromir Chalabala/Shutterstock
7. Stand out from the crowd
Many airports are heaving and so are the departure areas, shops and restaurants. Ease the stress by booking a place in an airport lounge, where you can avoid the crowds by relaxing in a comfy seat, help yourself to food and drink, and use the separate Wi-Fi and sockets to keep your gadgets charged. Some even have shower facilities and spas. Prices vary from around £25-50 per person, but book in advance on the airport website or at holidayextras.com or loungepass.com for the best price.
READ MORE: The world's best airport lounges
8. Food for thought
With passengers typically spending more time in the airport than usual, some shops, cafés and restaurants are running low on food and drink. Passengers travelling through European airports have reported long lines at restaurants, while retailers have sold out of pre-packaged sandwiches and meals in the early afternoon.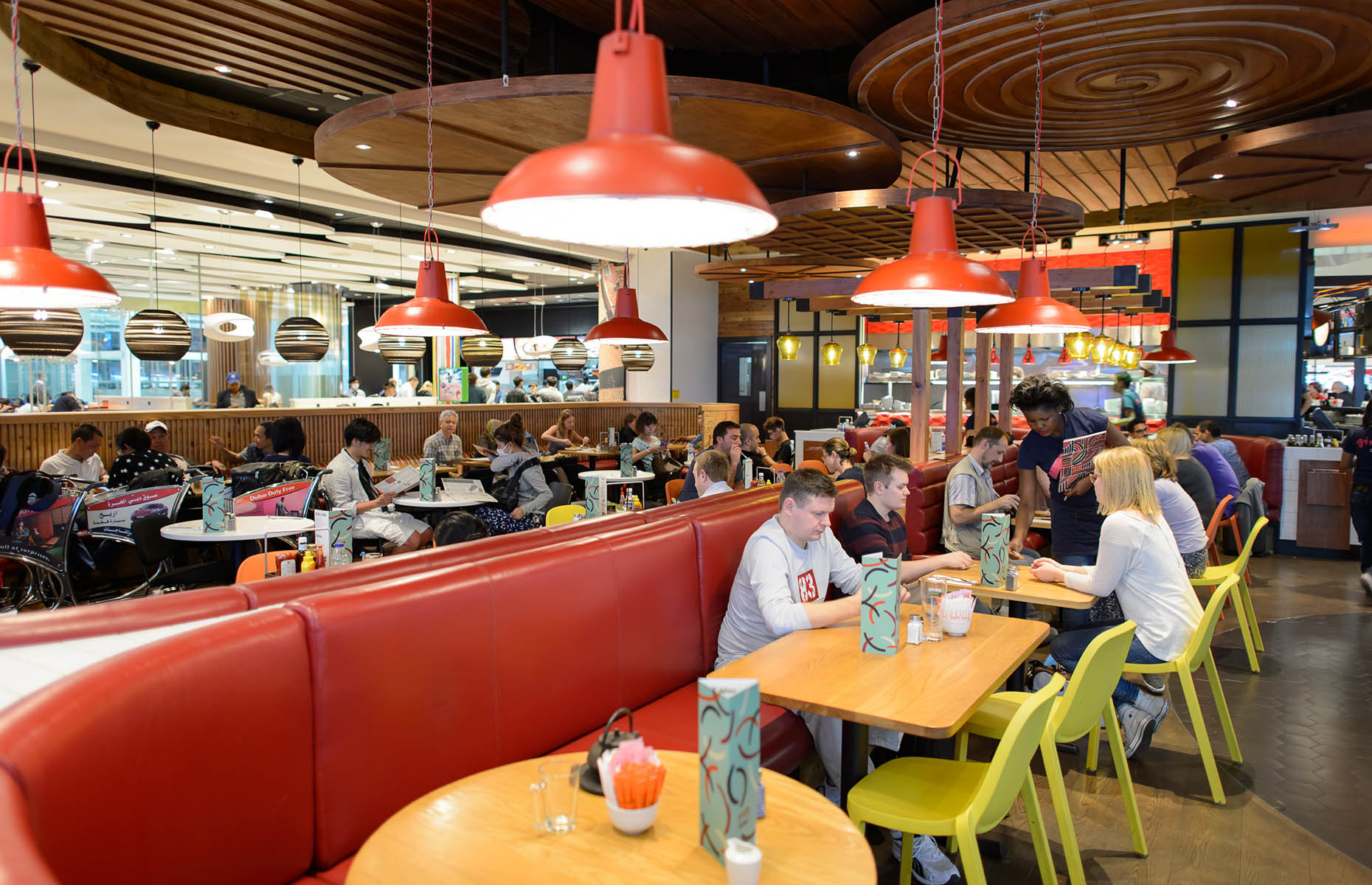 Sorbis/Shutterstock
Some people travelling on TUI flights have even been told that they may need to bring their own food and drink onboard in the coming weeks due to staffing shortages at the company's catering supplier. If you can, eat before you arrive at the airport, and take your own food and snacks.
9. Full power is key
If you're travelling with children, then having everything charged is essential. Invest in portable battery packs to keep your phones and tablets fully juiced at the airport – especially at those that have very few sockets or USB points available. Then, if you do get delayed, the power won't run dry – and neither will your kids' patience. Plus, download any games, TV shows, films and music before getting to the airport, as the Wi-Fi signal is hit and miss.
READ MORE: Amazing flying hacks you need to know now
10. Rights and insurance
Although it may sound tedious, reading up on your rights is worthwhile. Make sure you have robust travel insurance that covers you for missed, delayed or cancelled flights, while the safest bet is often to book a package deal that will ensure both you and your money are protected. Find out what you're entitled to if you miss your flight – whether it be compensation, vouchers or the ability to amend bookings to the next available flight without additional charges. This isn't something that every airline or airport offers, so make sure you know your options before you fly.
Lead image: 06photo/Shutterstock
Be the first to comment
Do you want to comment on this article? You need to be signed in for this feature