'We need to act now': Hakan Bulgurlu on climbing Everest to raise the alarm on climate change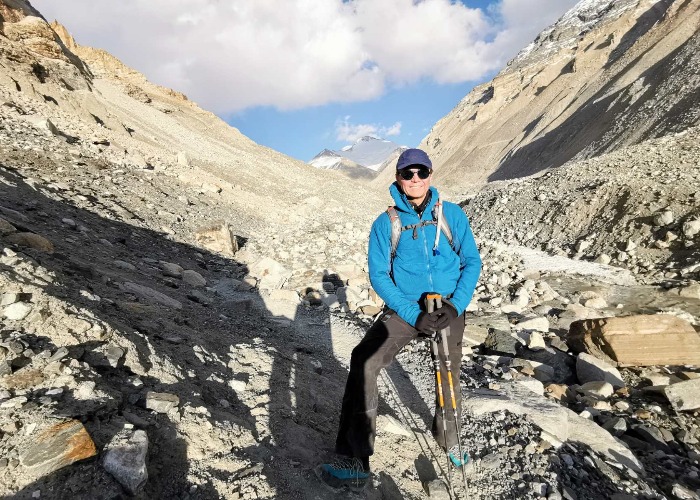 In May 2019, Hakan Bulgurlu reached the storied summit of Everest, despite climbing during one of the most treacherous seasons in history. We spoke to the environmentalist and entrepreneur about taking on the ultimate physical challenge, seeing the impacts of climate change first-hand, and why the mountain must be protected at all costs.
Scaling Everest, the world's tallest peak at a colossal 29,032 feet (8,849m) above sea level, is a lifelong dream for many. And in 2019, a record-breaking 807 people made it a reality. Yet as problems of overcrowding on the summit intensified and it was revealed that 11 people had tragically died, it became increasingly clear that this incredible accomplishment can come at a high cost.
For Hakan Bulgurlu, CEO of home appliances company Arçelik, the decision to climb it stemmed from a desire to raise awareness about climate change. "I remember reading an article that said the glaciers in the [Hindu Kush-Himalaya] region were a source of water for almost two billion people," he says.
"I found it frustrating that when I spoke to people about what's happening to the planet, they would lose interest after five minutes. It was very hard to get people to understand because it's so abstract. I kept thinking, how can I get people's attention?"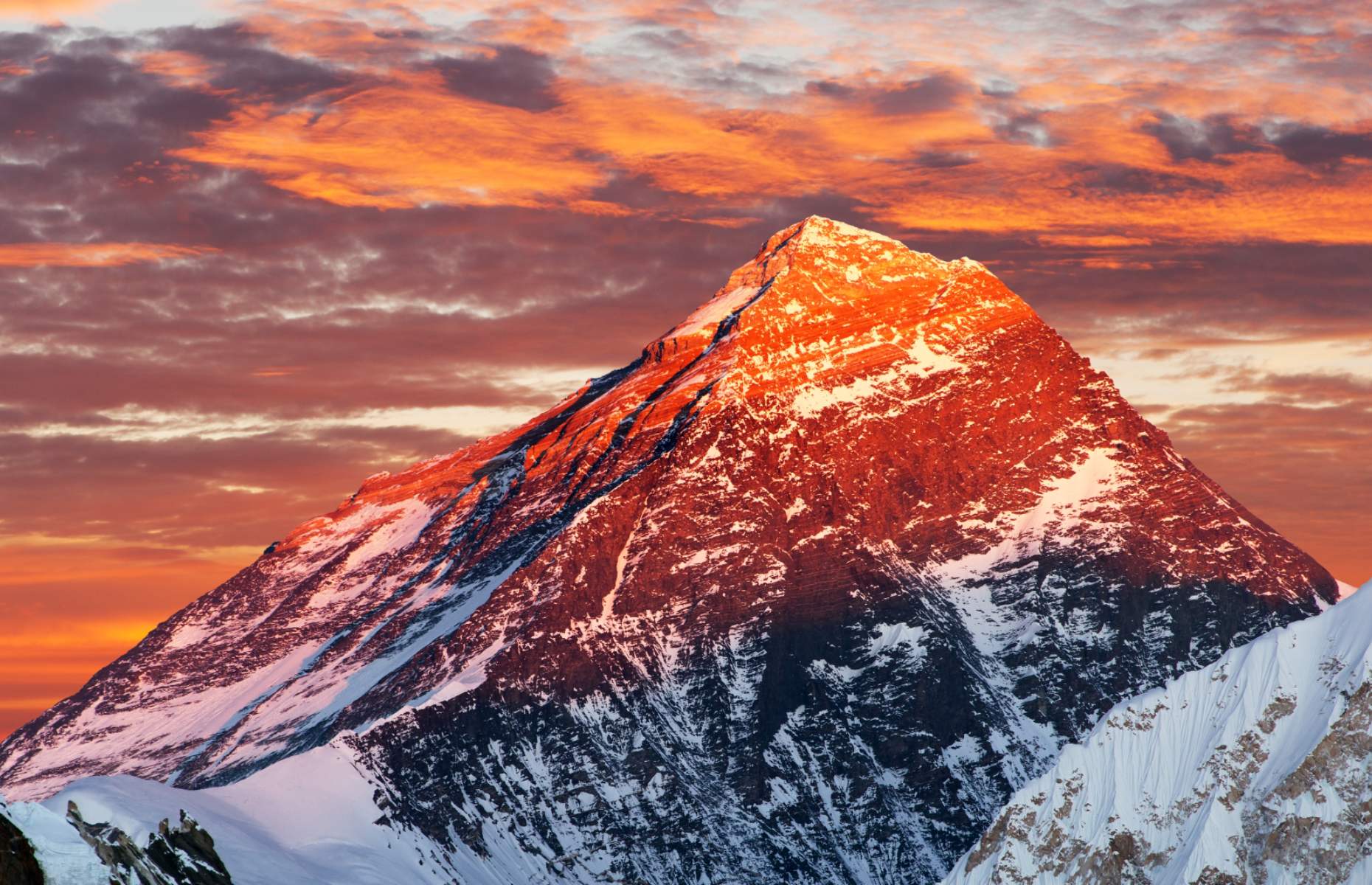 Daniel Prudek/Shutterstock
"After talking to friends that summer, I was looking for a way to make a difference and I suddenly decided that that would be it. Partly because of the lure of Everest itself, but also because I wanted to raise awareness about the melting glaciers and the plight of these two billion people."
Everest was just the beginning. After seeing how quickly the mountain's glaciers were melting, Hakan returned home desperate to raise the alarm about climate change. Since then, he's published a book about his experiences and put sustainability at the core of his company. But the momentous trek has affected him in more ways than you could imagine…
"I'm very lucky to be alive"
Few could forget the image of Everest that circulated the world in spring 2019. Depicting a seemingly endless line of people climbing up the summit, it was captured by legendary Nepali mountaineer Nims Purja. "I was about 100 metres (330ft) away from Nims when he took it," says Hakan.
Not only had a record-high 381 climbing permits been issued by Nepal that season but, due to conditions, the window during which mountaineers could scale the peak had been drastically reduced.
"It was a very unusual season, which was a direct result of climate change," says Hakan. He is referring to Cyclone Fani, which hit the mountain in early May, blowing nearly 20 tents out of base camp and forcing climbers to delay their summit push. The cyclone was worsened by climate change, as warmer sea temperatures over the Bay of Bengal allowed the storm to gain energy.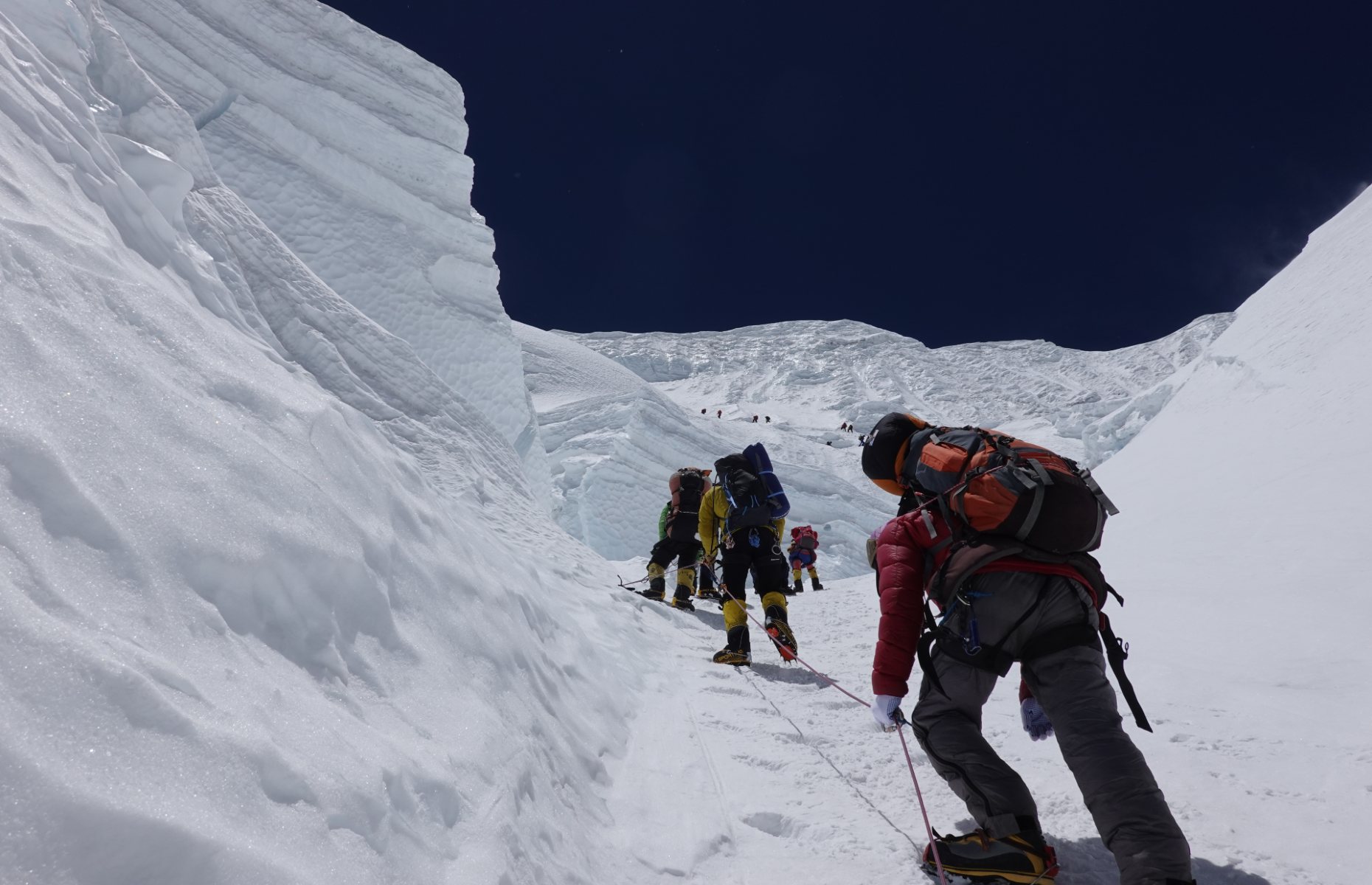 Tragically, these conditions played a part in some mountaineers' deaths, which Hakan witnessed first-hand.
"On the way back down, there were some strong gusts of wind that blew away a lot of the oxygen we had stored for the descent. That made the descent very dangerous and difficult. What should have been a 10-hour summit push took 32 hours."
"I made it into the North Col" – a sharp-edged pass at around 22,960 feet (7,000m) above sea level – "at around 8pm. It was dark, there was no oxygen or water left. That night, we couldn't go further, to Advanced Basecamp, so we had to stay there. A man who was sleeping in the tent next to me didn't wake up. He passed away. I'm very lucky to be alive."
READ MORE: An interview with Nimsdai 'Nims' Purja
Incredible highs
Mercifully, the harrowing lows of Hakan's climb were matched by amazing highs – in every sense of the word.
"At that altitude, above 8,000 metres (2,600ft), you can literally see the curvature of the Earth. You can almost see space. You become aware of how small and insignificant you are, in comparison to the planet that we live on. But also the hubris of humankind in thinking that we can tackle nature."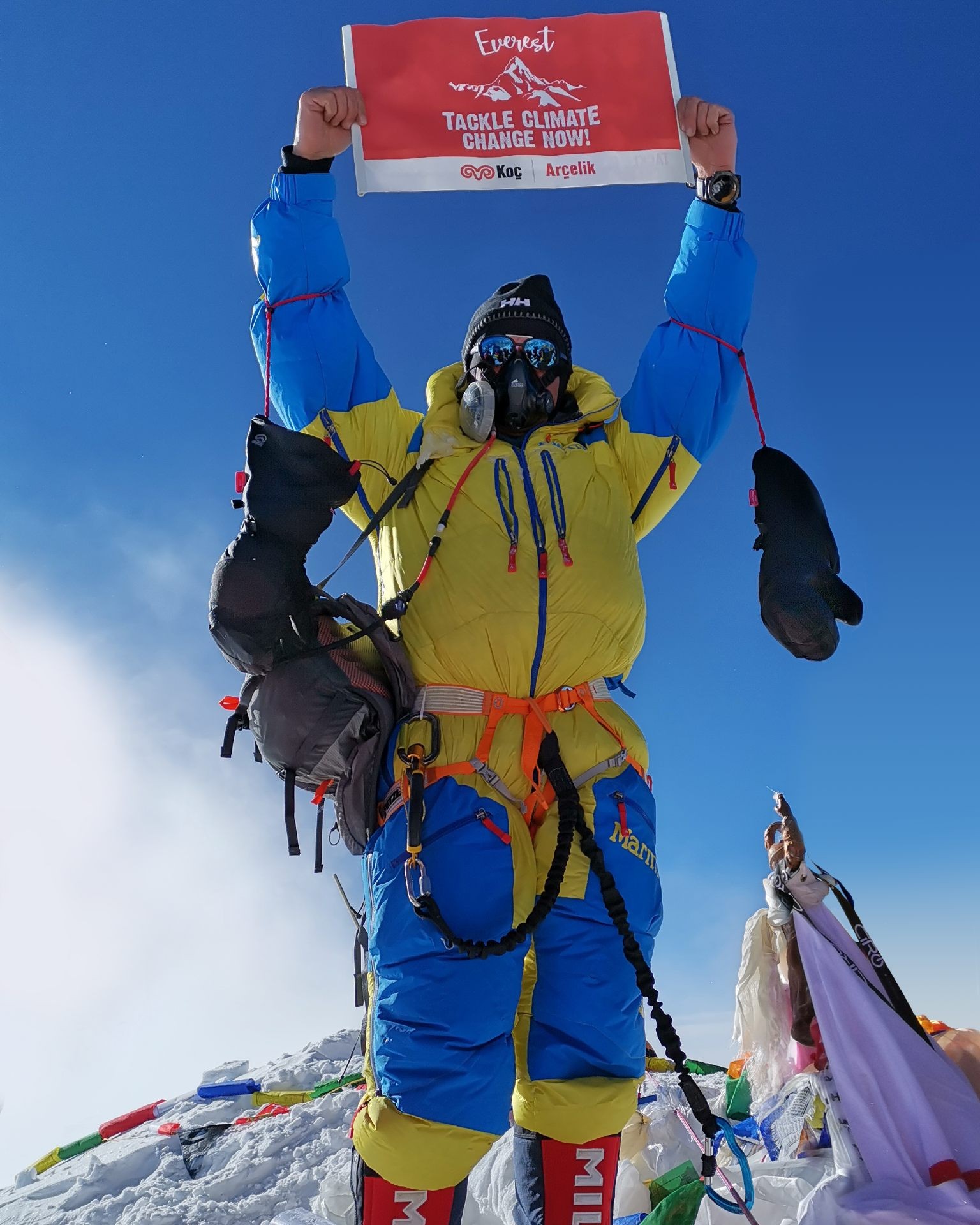 "I felt a sort of button clicking inside me, that I would make sure my purpose going forward would be to raise awareness and actually act. Because I manage a big company and I can really drive change."
A fragile mountain
Hakan's sustainability journey had begun "several years before" his Everest trek. As CEO of Turkish white goods manufacturer Arçelik, which makes and sells around 50 million appliances a year, he had already taken big steps to reduce his company's carbon footprint.
These included committing to become carbon-neutral – which Arçelik achieved in 2019, shortly after scaling Everest – and creating climate change goals in line with the Paris Agreement's goal of limiting global warming below 2°C (3.6°F).
But seeing the impacts of climate change on the glaciers gave him a newfound sense of urgency.
During the expedition, "you could see where the glacier used to be – there would be a line on the rock due to erosion – and now it's 50 metres (160ft) below that. It's nothing compared to what it used to be."
Recent research has shown that thousands of new lakes have formed in the Himalayas due to glaciers melting – which, in turn, is a result of long-term temperature increases. These lakes can further amplify glacial retreat, as they cause glaciers to melt when they come into contact with them.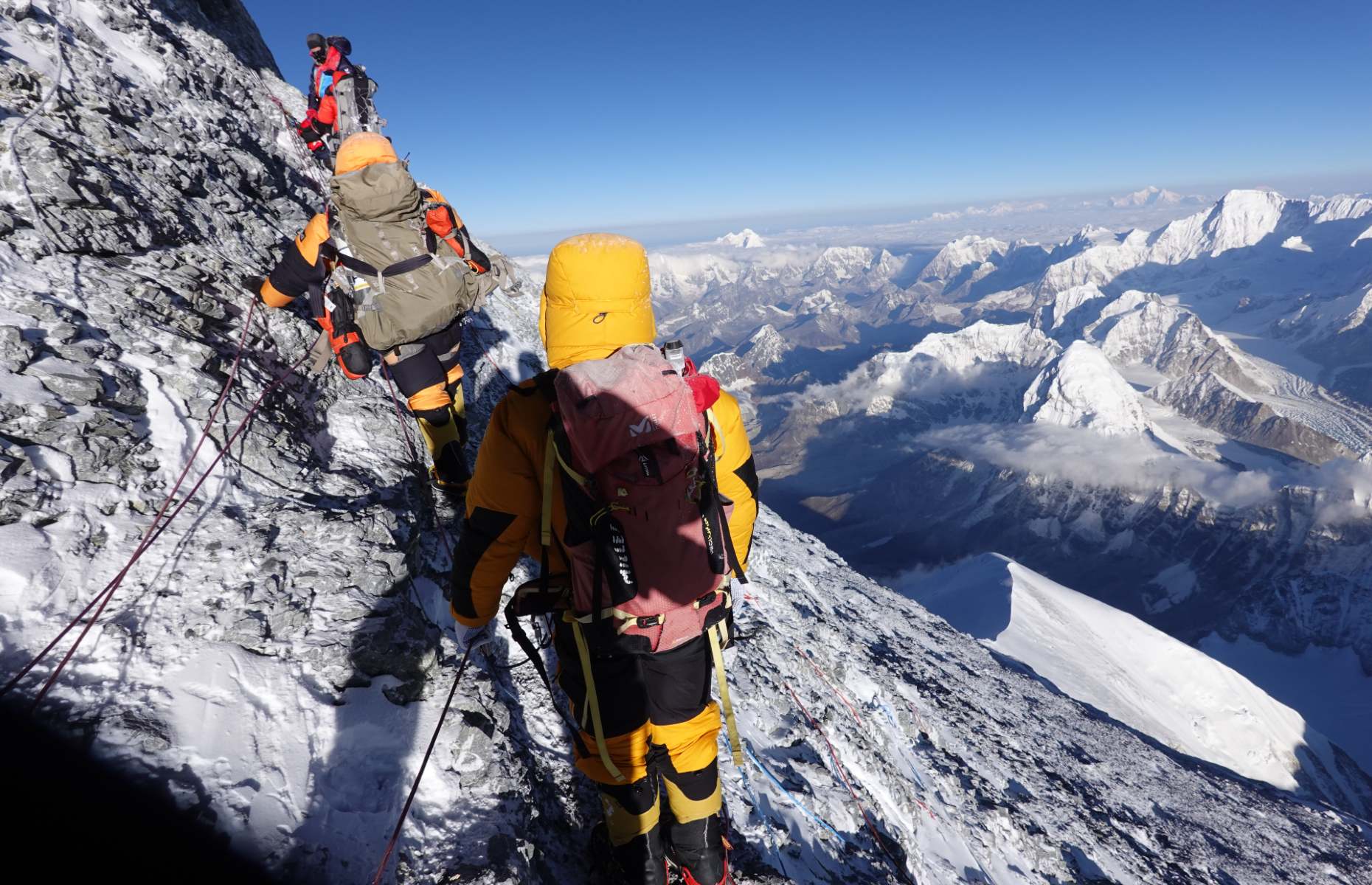 "But I wanted to change that", Hakan says. In January 2022, Arçelik was recognised as one of the top 100 most sustainable companies in the world by Corporate Knights, an annual ranking which takes into account the environmental actions of companies worth more than $1 billion (£750m). Not only that, the firm is working to reduce scope three emissions – that's the carbon emitted that the company is indirectly responsible for (by people using their appliances, for example).
His attitude is refreshing in the face of many companies' vague environmental promises, which too often reek of greenwashing.
"Everybody knows [climate change] is a problem – they acknowledge it. But too many say 'I'll do something by 2040 or 2050', which is too late. It's meaningless. It's like saying: not on my time, I'll let somebody else do it."
"One day, when my kids are older, they'll look me in the eye and say: this all happened on your watch. What did you do about it? I'll at least be able to say, look at the company that I managed at the time. And the fact I climbed Everest and almost died for this purpose."
READ MORE: An interview with cave diver John Volanthen
Protecting the peak
Hakan is adamant that the mountain must remain open so that climbers of the future can experience its beauty. But it needs to be regulated more strictly. "There should be harsher limits on the number of people that can go – based on people's experience, training, fitness levels and things like that."
Keeping Everest pristine is of utmost importance. "There should be very strict rules around litter. On our expedition, not only did we remove all the trash we created when we were there, but one of our team members even raised €20,000 (£16.5k) for further litter management. That should be the norm. Funds generated from climbing expeditions should go back towards the mountain."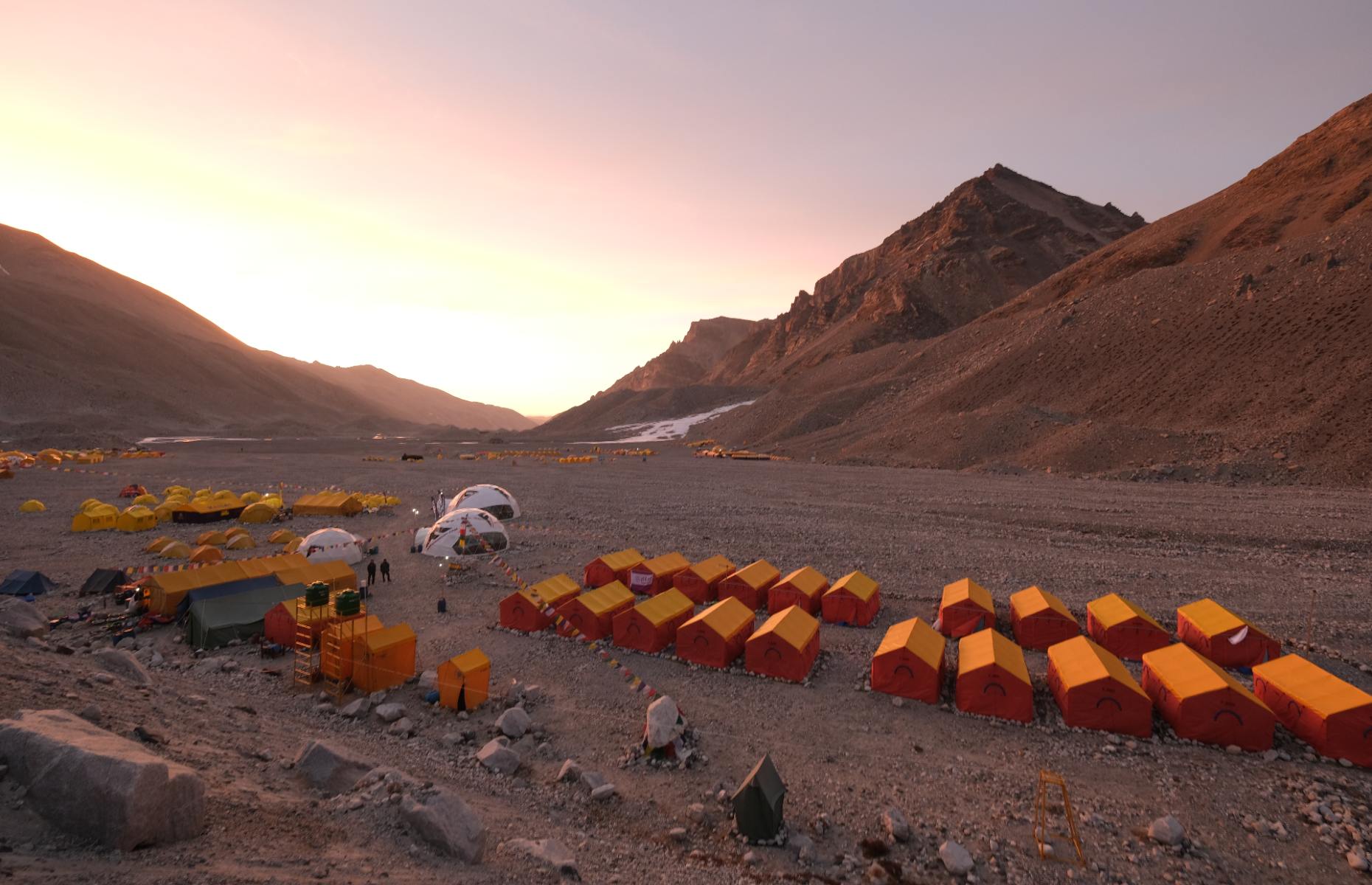 Respect is also due to the region's unsung heroes: the Sherpas. The name, which refers to an ethnic group living in mountainous regions of Nepal, India and Tibet, is also used to describe Everest's trekking guides.
"Nobody could climb up Everest if it weren't for them," says Hakan. These dedicated experts, who fix ladders and routes, carry extra gear, oxygen supplies and food up the mountain, and clean up after climbers when they leave, are arguably the most talented mountaineers of all. Yet they receive just a fraction of the recognition that many western climbers do.
"That's why I'm very happy about [the recent Netflix documentary] 14 Peaks – it has raised their status and given them the credit that they deserve."
READ MORE: An interview with underwater sculptor Jason deCaires Taylor
"We need to act now"
Hakan's upcoming book, A Mountain To Climb, aims to raise the alarm about the climate crisis through the narrative of his incredible Everest expedition.
By interviewing a diverse range of subjects, from marine biologists to sustainability experts in the world of business, he sets out to "show the state of the planet – but without causing too much fear, because the anxiety among young people right now is very real."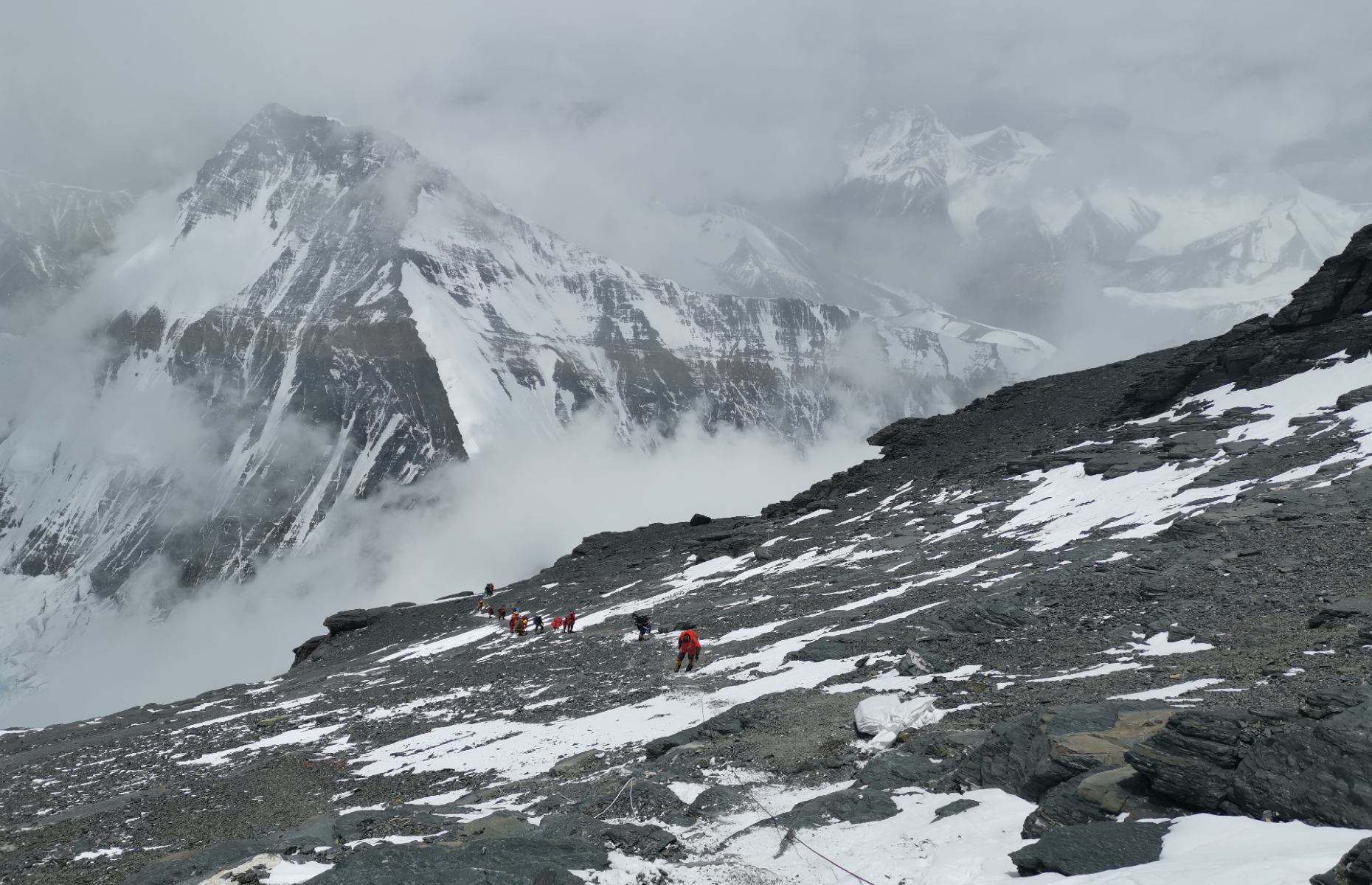 Secondly, he puts forward solutions, drawn from his own experience of managing an environmentally sustainable global company. "I wanted to be an example to others so that they can make changes in their own life."
"Humans are the most complex creatures on the planet, but we don't realise that if we're going to survive as a species, we need to act now."
Hakan Bulgurlu's recent book, A Mountain to Climb: The Climate Crisis: A Summit Beyond Everest is published by Whitefox and can be purchased from Amazon.
All images courtesy of Hakan Bulgurlu unless otherwise stated.
Be the first to comment
Do you want to comment on this article? You need to be signed in for this feature