Beyond the red-brick road: discovering Boston's creative side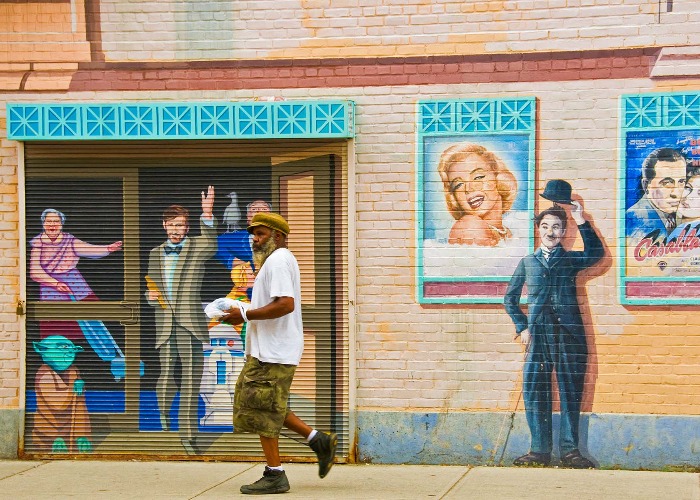 Boston is best known for academic giants like Harvard and the history along the Freedom Trail. But venture into the city's outer neighbourhoods and its prim, red-brick shell shifts and crumbles. Here, Jacqui Agate taps into Beantown's creative side.
There's a painting of a marsh in Patricia Busso's studio. Butterscotch reeds meet royal-blue water, and the sky hangs heavy with clouds, cracked and grey. I'm in the belly of Boston, in SoWa Arts District, but Busso's canvas whisks me straight to Cape Cod. She hovers at my elbow as I drink in the scene.
"I think of art as a counterpart to mother nature," she says, examining the landscape through tortoiseshell glasses. "The natural world gives us its manifestations of beauty, and art is mankind's version of nature. I can't imagine going through life without both of these sources feeding my spirit."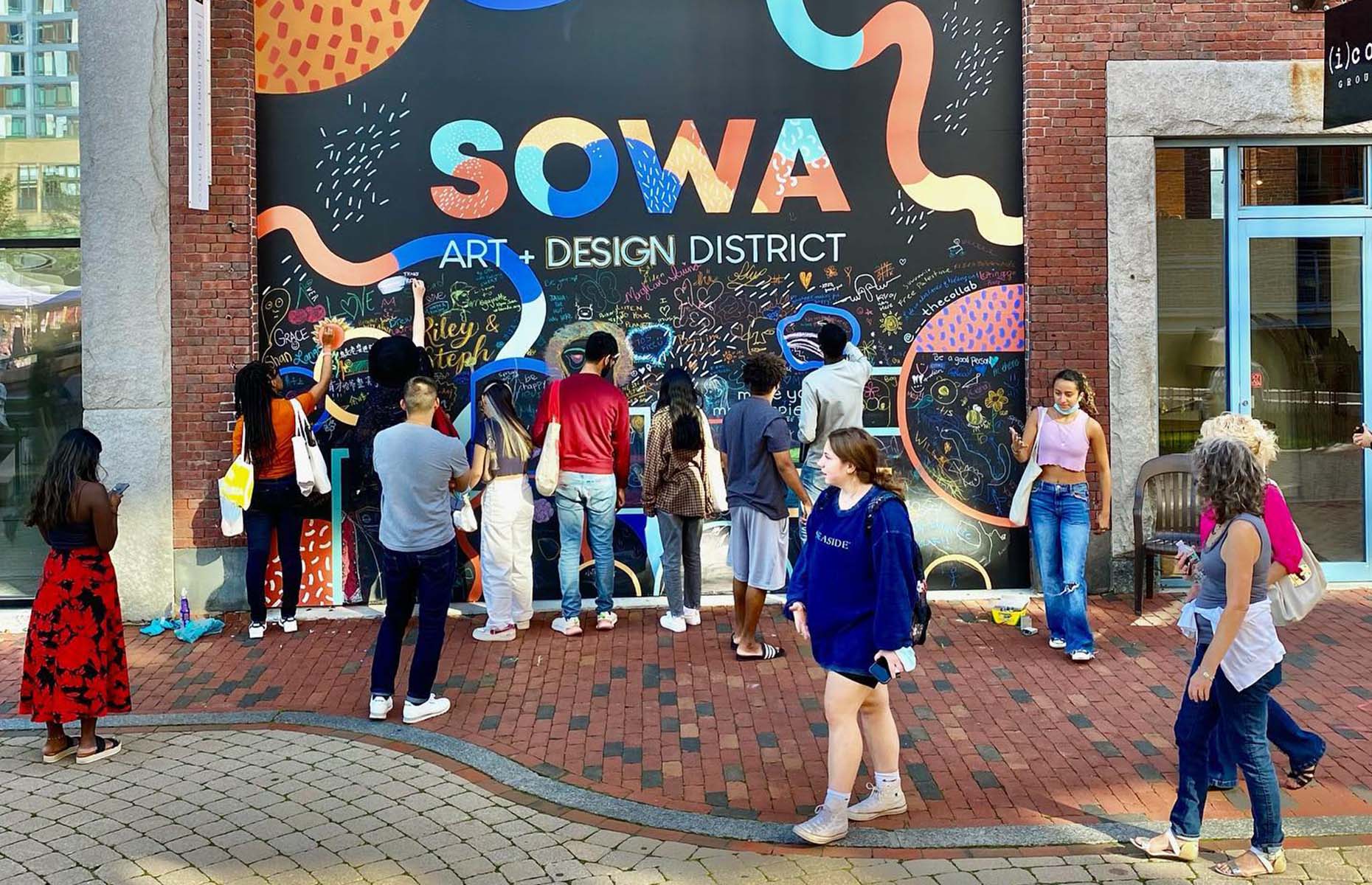 SoWa Boston/Facebook
READ MORE: Our guide to Boston
SoWa is an ideal place to feed the creative spirit. Here, just a mile south of Downtown Boston, slick galleries, design stores and artists' studios fill factories that once churned out clothing and pianos. There's a giant blackboard tattooed with coloured chalk and the 19th-century power station – tipped as the largest of its kind in the world – has been spruced up as a space for art exhibitions and creators' markets.
Busso has been working from this SoWa studio for 12 years and she gives me a fervid demo of her encaustic painting method – one that involves hot wax and a blow torch. She holds up her canvas with paint-flecked arms.
The chance to watch artists at work is the SoWa district's real drawcard. Events like SoWa First Fridays and the springtime Art Walk see creators fling open their studio doors and invite the public in. This is a side of the city that visitors seldom see – one that's messy and eccentric and splattered with paint.
"A woman worked in this studio for 17 years before me and the floor was black with charcoal and oil and linseed," Busso tells me. "I didn't even try to remove it – I just painted over it, so it's going to bubble up any day now."

Courtesy of Jacqui Agate
Things "bubbling up" seems to be a theme about town. Ultra-trendy food halls are filling old industrial spaces (vendor-packed Hub Hall is the latest on the scene) and landmark hotels are getting modern, design-led makeovers. Kaleidoscopic murals now crawl over the walls of an underpass beneath the I-93 and, in spring 2022, the city's newest music venue, Roadrunner, will open in the achingly hip Allston-Brighton neighbourhood.
Downtown, the well-trodden Freedom Trail still draws visitors in their hordes – Boston's revolutionary history is its lifeblood. But there's never been more reason to drift off the red-brick roads.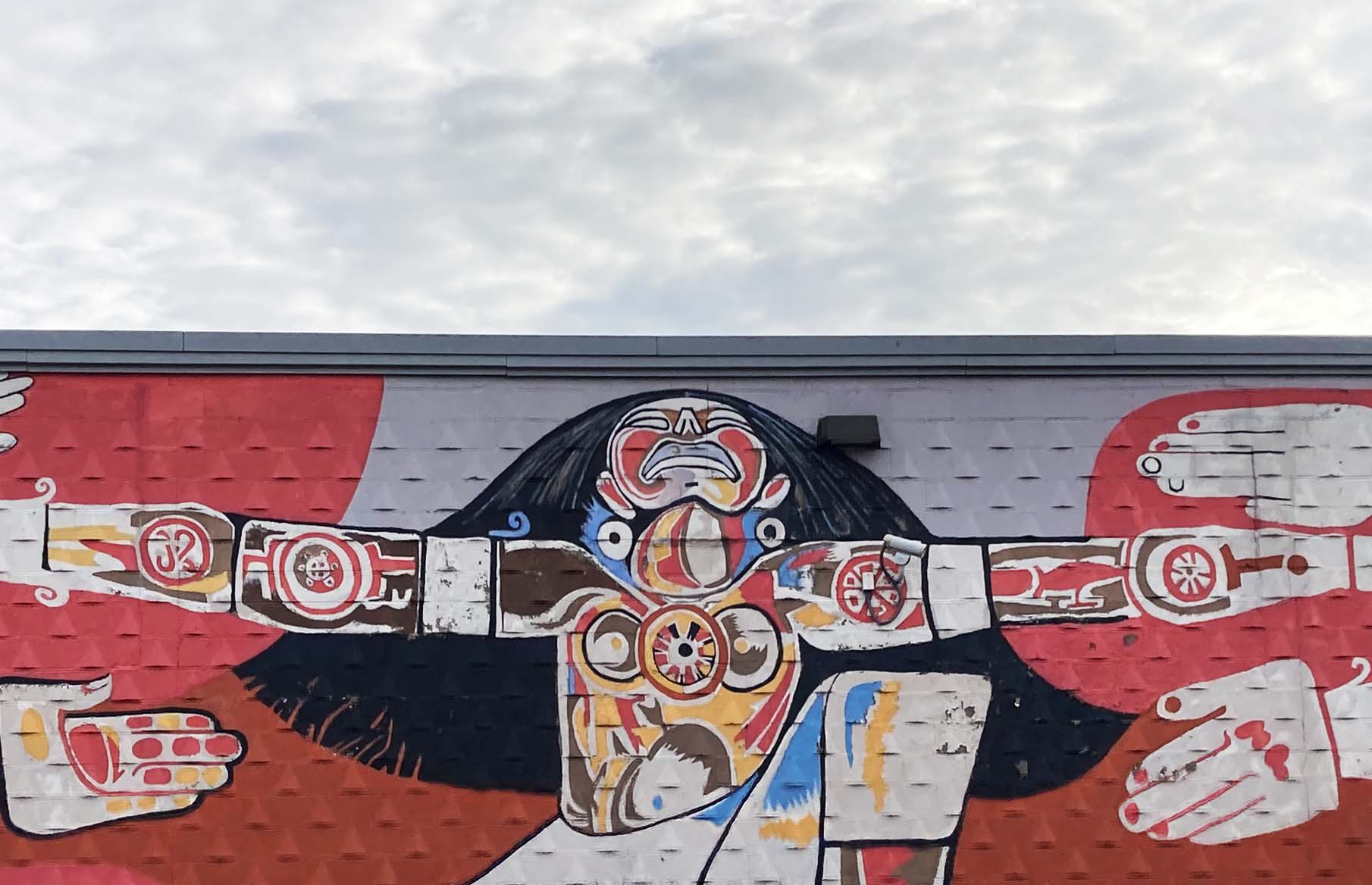 Courtesy of Jacqui Agate
Roxbury, and adjacent Jamaica Plain, is a good place to start. This is the epicentre of Boston's Black and Latinx communities and I take a walk with Collin Knight, who designed his Live Like A Local Tours to shine a spotlight on neighbourhoods of colour. A walk down Centre Street reveals triple-decker houses in rainbow hues and Cuban restaurants with crayon-bright awnings. The region was Boston's beer-brewing heartland in the 19th and early 20th centuries and empty red-brick buildings, rivalling the beauty of those Downtown, are vestiges of this lost industry – one that innovative brewers like Turtle Swamp are helping to revive.
Yet it's the district's public art that gets Knight really animated. He bounces on the balls of his feet when we pause before a mural on Terrace Street. On the side of a long-shuttered restaurant is a portrait of Latin Jazz artist Tito Puente. His face is screwed up in song as he bangs on the timbales. Next to him, a pensive Grant Green plucks at his guitar.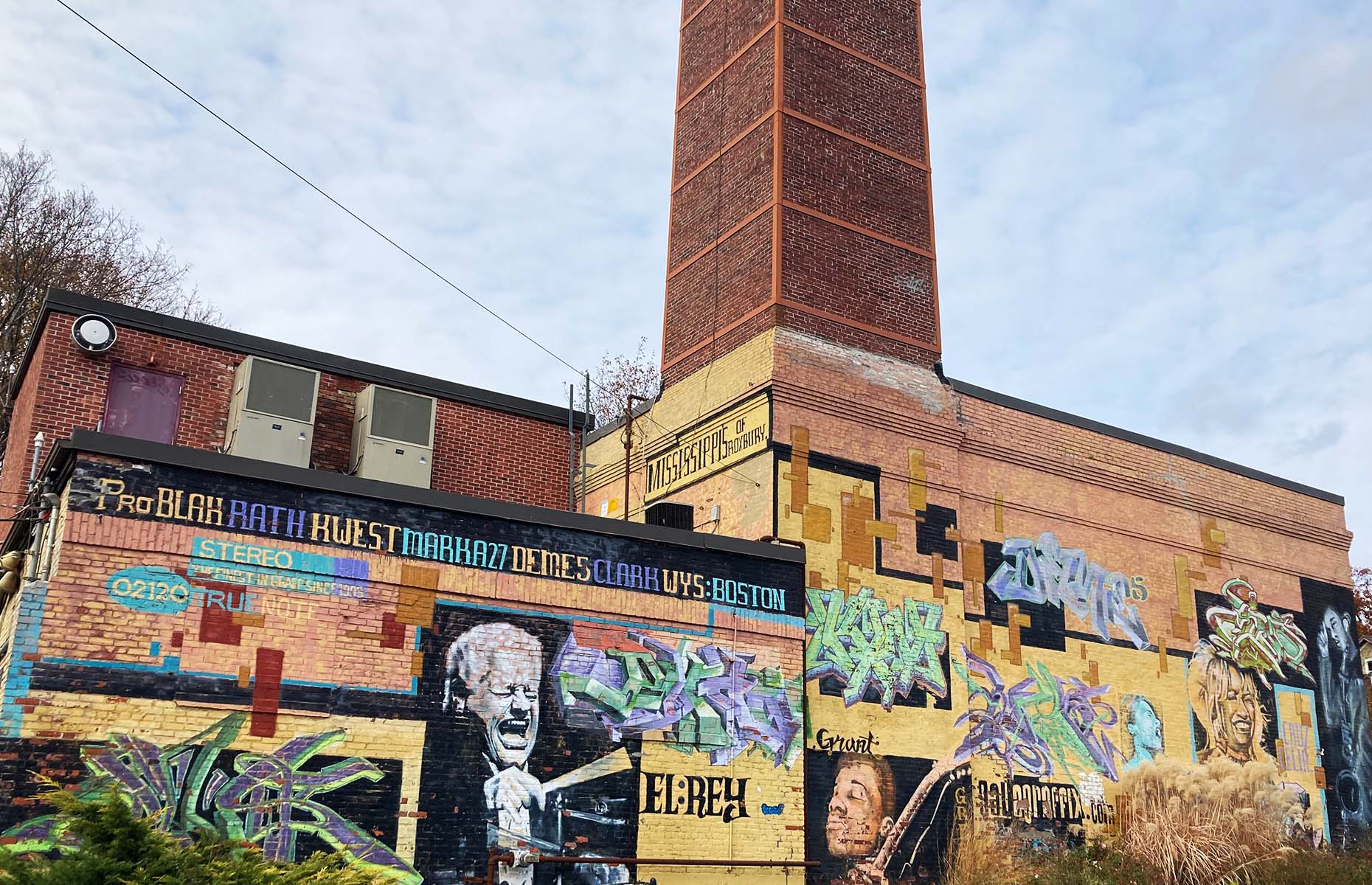 Courtesy of Jacqui Agate
READ MORE: America's coolest neighbourhoods
Later, when I mention this mural to graffiti artist Rob "Problak" Gibbs, he whistles and smiles.
"That's a classic," he says. "That was our old homage to the record label Blue Note". He pauses. "In the same way that a gallery is curated, there are certain neighbourhoods that are taking on that same responsibility. Districts are being identified because of their artwork, which hopefully represents who's there. You can look at the pieces and think: 'Oh, ok – this is where I'm at. This is the messaging that's going on. Let me pay attention.'"
We're sat in the headquarters of Artists for Humanity, an organisation co-founded by Gibbs that's centred on employing teens in the creative industries. Art fills every crevice here – portraits are propped on wooden easels, canvases jostle for space on the walls and the floor looks like a Jackson Pollock painting. Downstairs, eclectic works are on display in a sleek contemporary gallery space.
Gibbs spreads his arms wide and looks over the room. "If you're looking for the future of culture and creativity in Boston – this is it," he says. "It's all right here."

Courtesy of Jacqui Agate
It's here, indeed – but it's outside too, splashed across building walls and curling into alleyways. Gibbs has been using Boston as his canvas since the early 1990s and the city's distinct districts have always been a source of inspiration.
"Boston's cultural landscape was – and still is – rich, as far as street culture goes and how the neighbourhoods thrive," he tells me. "We [Gibbs and his AFH co-founders] were emerging out of a time when gang culture was heavy, and we got into this world where creativity thrives. The cool thing was that we were all from different neighbourhoods, so we were like each other's visas, or passports, to go into other neighbourhoods."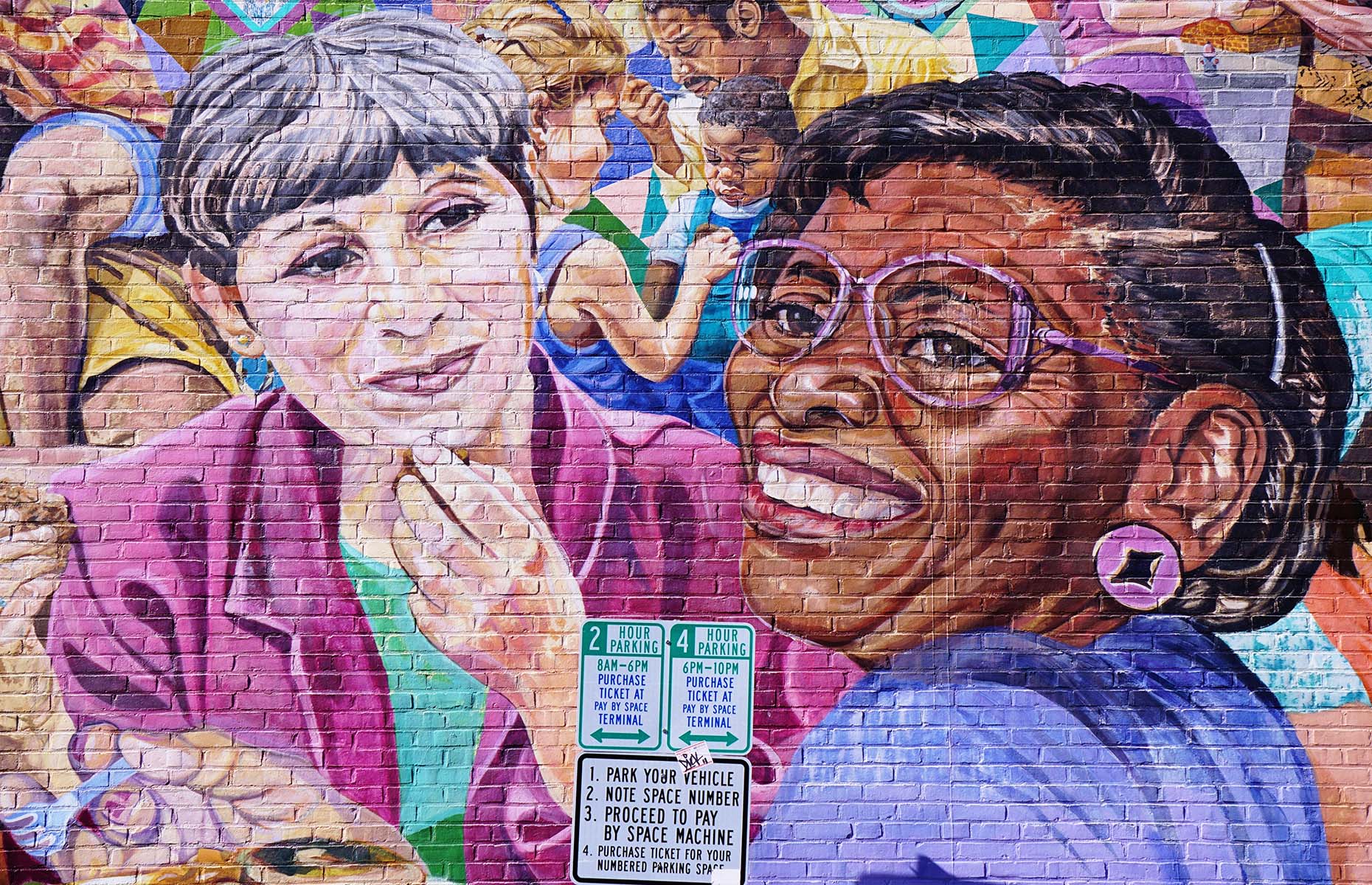 EQRoy/Shutterstock
Today, Boston's neighbourhoods are as diverse and creative as ever, according to Gibbs. He describes Boston suburb Cambridge, home of Harvard University, as a "sketchbook swollen with murals". It's true – I'd found plenty of bold public art tucked away between record stores, bookshops and gourmet burger joints that morning. Allston-Brighton, meanwhile, is the city's "swanky, hipster spot". He chuckles: "you go there to get a piece of that – to buy some music equipment; get some incense; go see a show at the Paradise Rock Club."
But it's Nubian Square, a mural-filled, historically Black area in Roxbury, that Gibbs is most excited about. Street art is transforming this part of the city – in an initiative led by organisation Black Market – and Gibbs hopes it will emerge as one of the city's premier culture districts.
"It's not just about baked beans and sports teams here in Boston," Gibbs says. "We've got a real story to tell."
I have a feeling it's a story that'll be written in spray paint.
READ MORE: The best free museums in every US state
Lead image: Megapress/Alamy Stock Photo
Be the first to comment
Do you want to comment on this article? You need to be signed in for this feature