Explore Boston: the top things to do, where to stay & what to eat
Located on the Charles River, this compact New England city is a spectrum of silver skyscrapers, red-bricked downtown districts and evergreen parkland. Few cities offer such a bite-size introduction to the east coast American experience.
Key neighbourhoods in Boston
Beacon Hill
North of Boston Common, America's oldest park, this area of lantern-lit, steep-cobblestoned streets squeezes four centuries into a handful of inner-city blocks. There are federal-style streets, carriage houses, Victorian-era architecture and mansard-roof mansions galore, plus a writers' trail to follow, door-stepping the former addresses of Louisa May Alcott, Nathaniel Hawthorne, Sylvia Plath and Henry David Thoreau. Take a stroll along Acorn Street (pictured below), supposedly the most photographed street in the United States.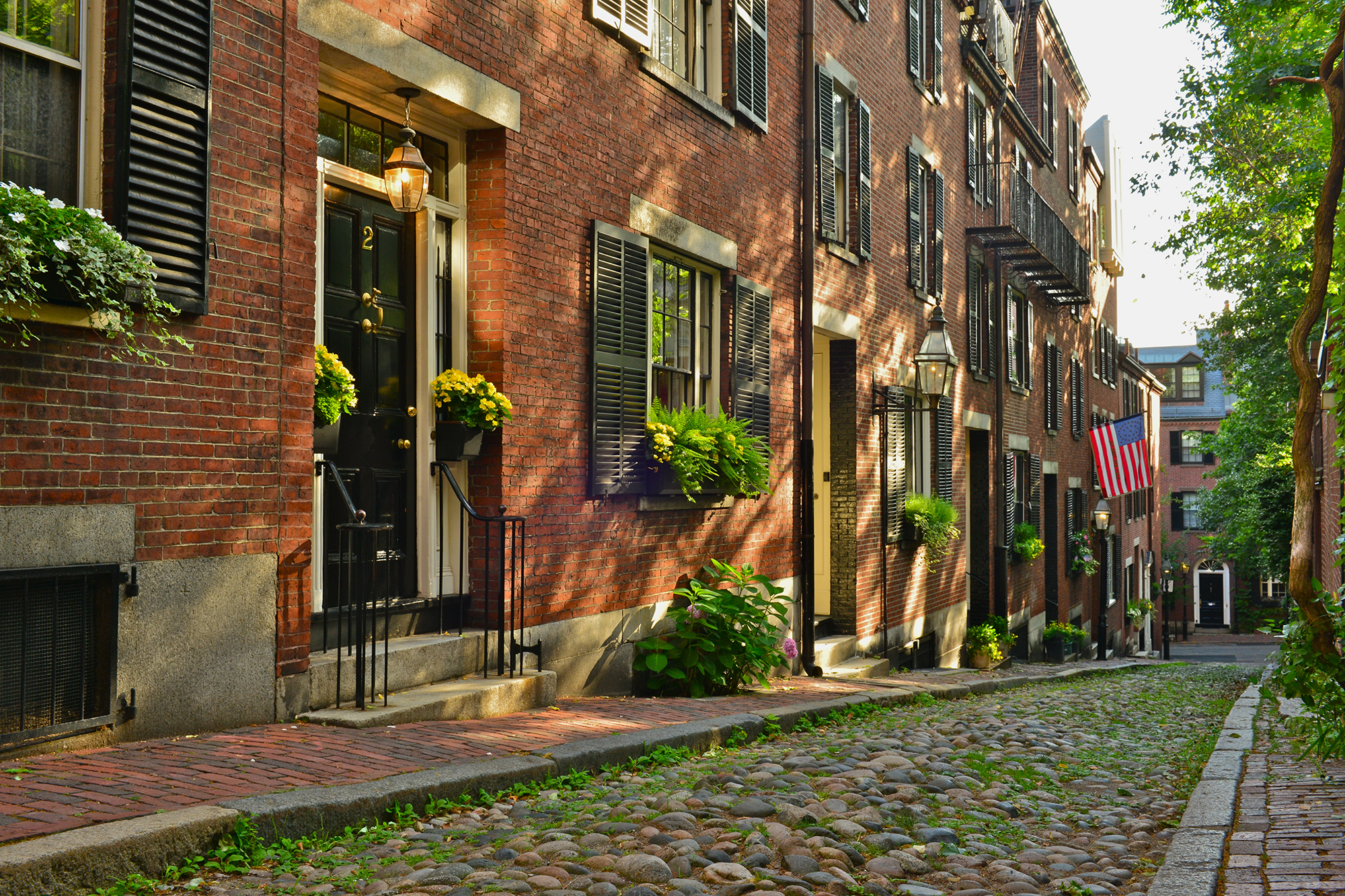 Richard Cavalleri/Shutterstock
North End
The oldest part of the city, densely-packed 'Little Italy' welcomed Italian immigrants in the 1860s. It figures, then, that there are more than 100 Italian delis, restaurants and cafés to choose from. Come for traditional pasta dishes, pizza and parmigiana, return for the best subs, cannoli and cappuccinos in the city.
Back Bay
Once submerged in swampland, this reclaimed landfill belt is Boston's premier shopping and residential district, where high rises loom over high fashion. For eye-catching architecture, there's Copley Square, flanked at opposite ends by Trinity Church and Boston Public Library; for shopping, there's Newbury Street, a mini 5th Avenue; and for public arts and exercise trails, there's the Charles River Esplanade. While you're in the area, catch a free orchestral concert at the half-dome Hatch Memorial Shell.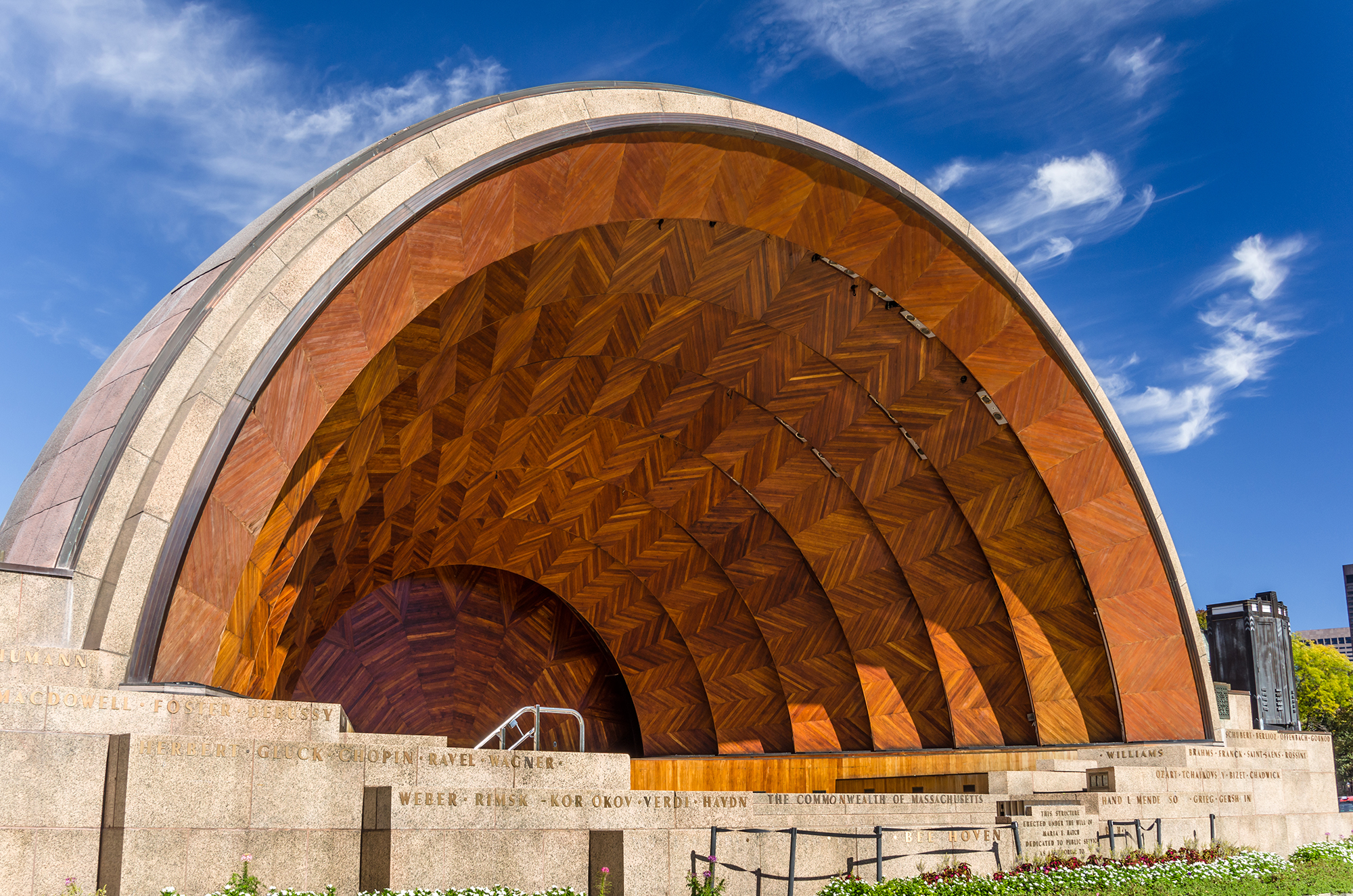 Albert Pego/Shutterstock
Fenway–Kenmore
At first glance, this no-frills area west of downtown is only worth a visit when the Red Sox baseball team are playing at Fenway Park. Dig deeper, however, and some of the city's most impressive attractions pop out. Bookending the Back Bay Fens parkland are two world-beating cultural institutions: the Museum of Fine Arts, with its 7,000 year-old collection, and the Isabella Stewart Gardner Museum, home to works by Rembrandt, Raphael, Botticelli, Degas and Michelangelo.
Cambridge
A city in its own right, Cambridge which is located across the Charles River, could be the smartest place on earth. In between the clandestine rose and tulip gardens, it's anchored by the sprawling Harvard University campus and erudite Massachusetts Institute of Technology (MIT).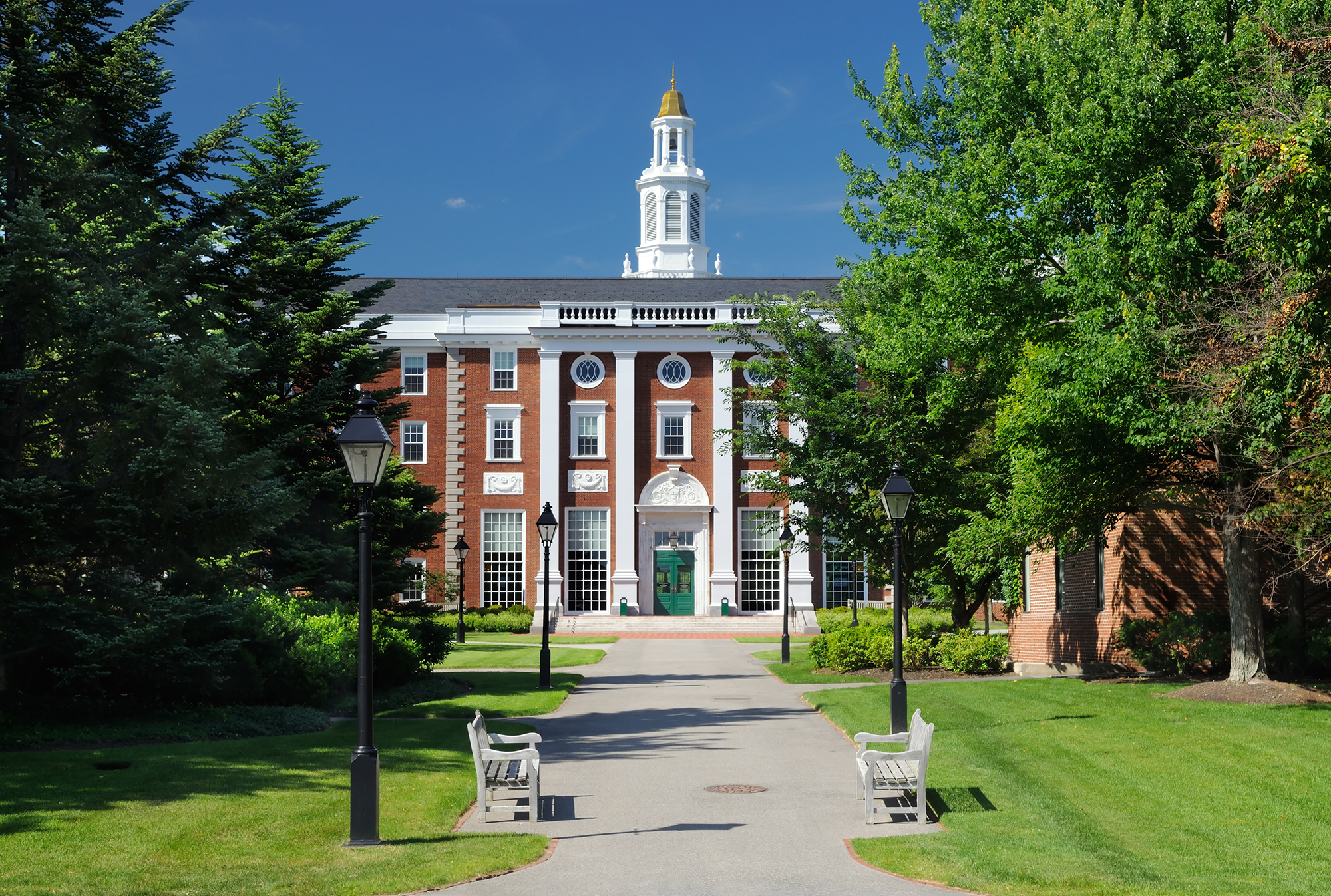 Jorge Salcedo/Shutterstock
The best hotels in Boston
There are a number of fabulous hotels to make you wish you were staying longer. A brisk stroll from Boston Common is the landmark Four Seasons Boston, a splashy 5-star fortress among the brownstone homes of the Back Bay. Nearby are the Ritz-Carlton and Taj Boston, two other standouts for their sophisticated design.
The Mandarin Oriental Boston on Boylston Street also has the wow factor with Art Deco-inspired rooms, a wellness spa and French gourmand Daniel Boulud's signature Bar Boulud, a New England-meets-Paris bistro and wine bar.
For a touch of history in luxurious settings, stay at The Liberty. Built in 1851, the hotel recasts the former Charles Street Jail as one of the smartest bedding-down destinations in the city.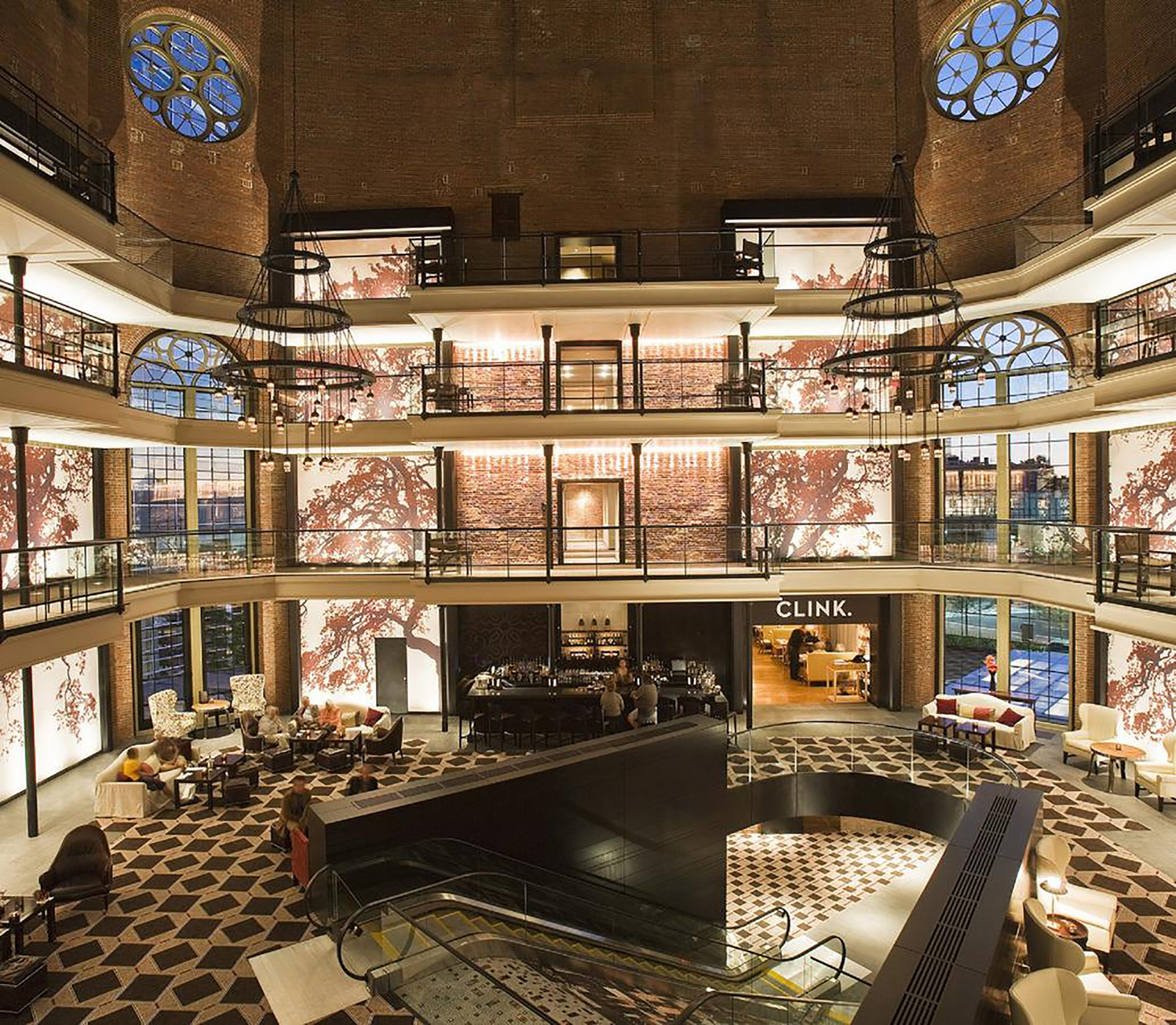 The Liberty, a Luxury Collection Hotel/booking.com
What to eat & drink in Boston
Historically, Boston was about baked beans and clam chowder, but these days its food scene is varied and vibrant. Fried clams and $1 happy hour oysters are the go-to dish, as are pork-topped ramen bowls, maple bacon doughnuts, Sicilian cannoli, steamed lobster rolls and Irish stew pies.
Make an early morning call at year-round Boston Public Market in the North End. Sample crop-to-counter produce like artisan breads and cheeses, or come later to sip and shop over regional wines, hoppy beers and takeaways from the in-house kitchens.
By the time evening rolls round, you'll be in the mood for cold beers and crisp pizza, so make for Little Italy. Two places for brick-oven slices are Regina Pizzeria and Ernesto's.
For storied oyster houses and clam joints, there are plenty amidst the Irish pubs around Boston City Hall. A handful worth dipping into are The Union Oyster House, the Bell in Hand Tavern and Mare Oyster Bar.
Finally, there's the Boston cream pie. The gooey sponge topped with chocolate was the brainchild of Parker's Restaurant at the Omni Parker House back in 1856. So don't think about ordering one elsewhere. In this town, tradition sticks for a reason.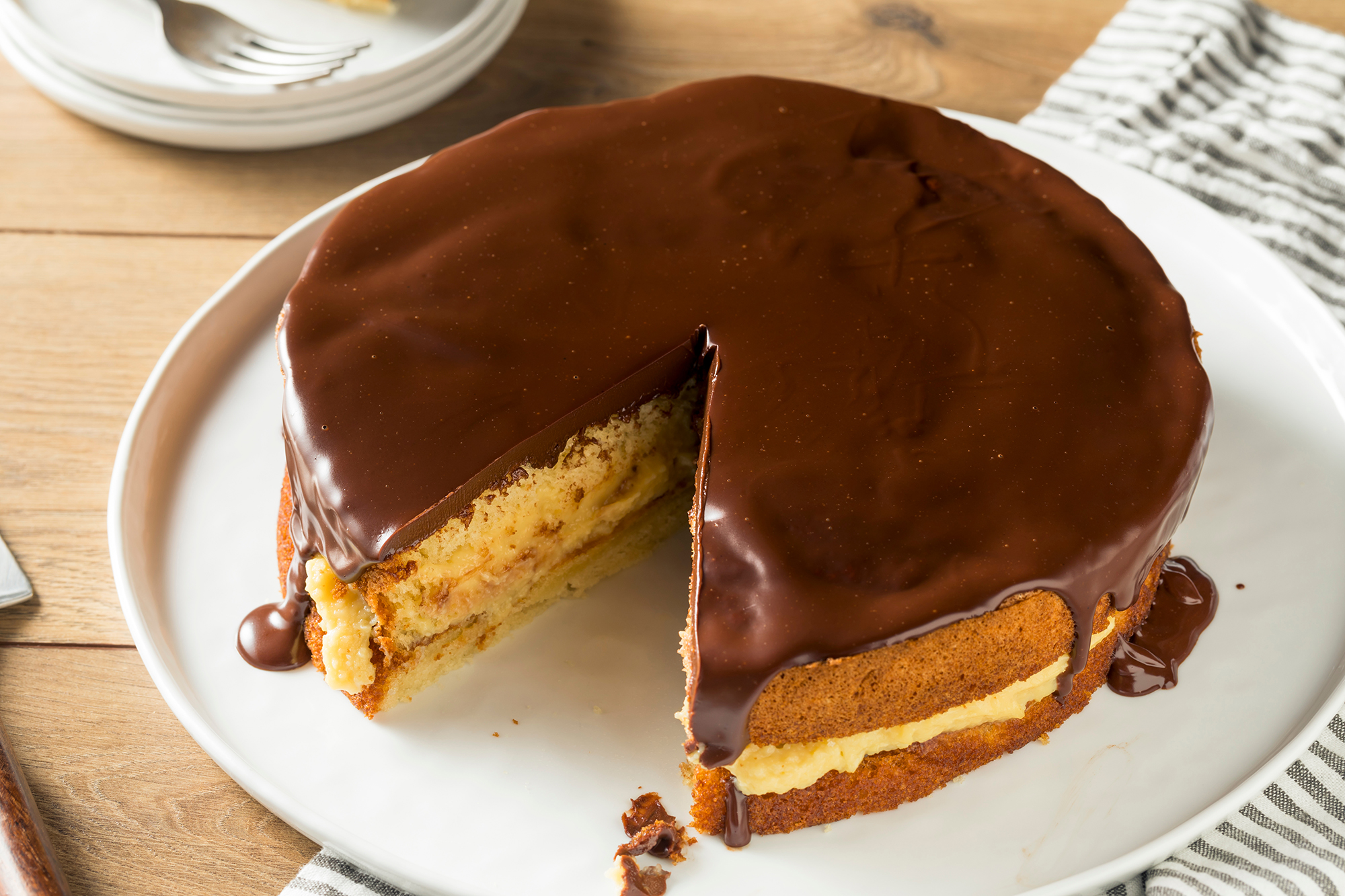 Brent Hofacker/Shutterstock
The top things to do in Boston
Explore museums along the Freedom Trail
The United States – economically, culturally and politically – was shaped by Boston's founding fathers, and this rich history can be traced along the 2.5-mile red brick Freedom Trail. It's a greatest hits of museums, meeting houses, chapels and cemeteries, delivering a potted history of the American Revolution. One of the sites along the route is the gold-domed Massachusetts State House.
Catch a baseball game
Love baseball or loathe it, there are few better nights out on the American east coast than at Fenway Park. Hallowed ground for Red Sox fans, the ballpark is the oldest in the USA. Dip in and out of the action while sampling from the stadium's fast food franchises.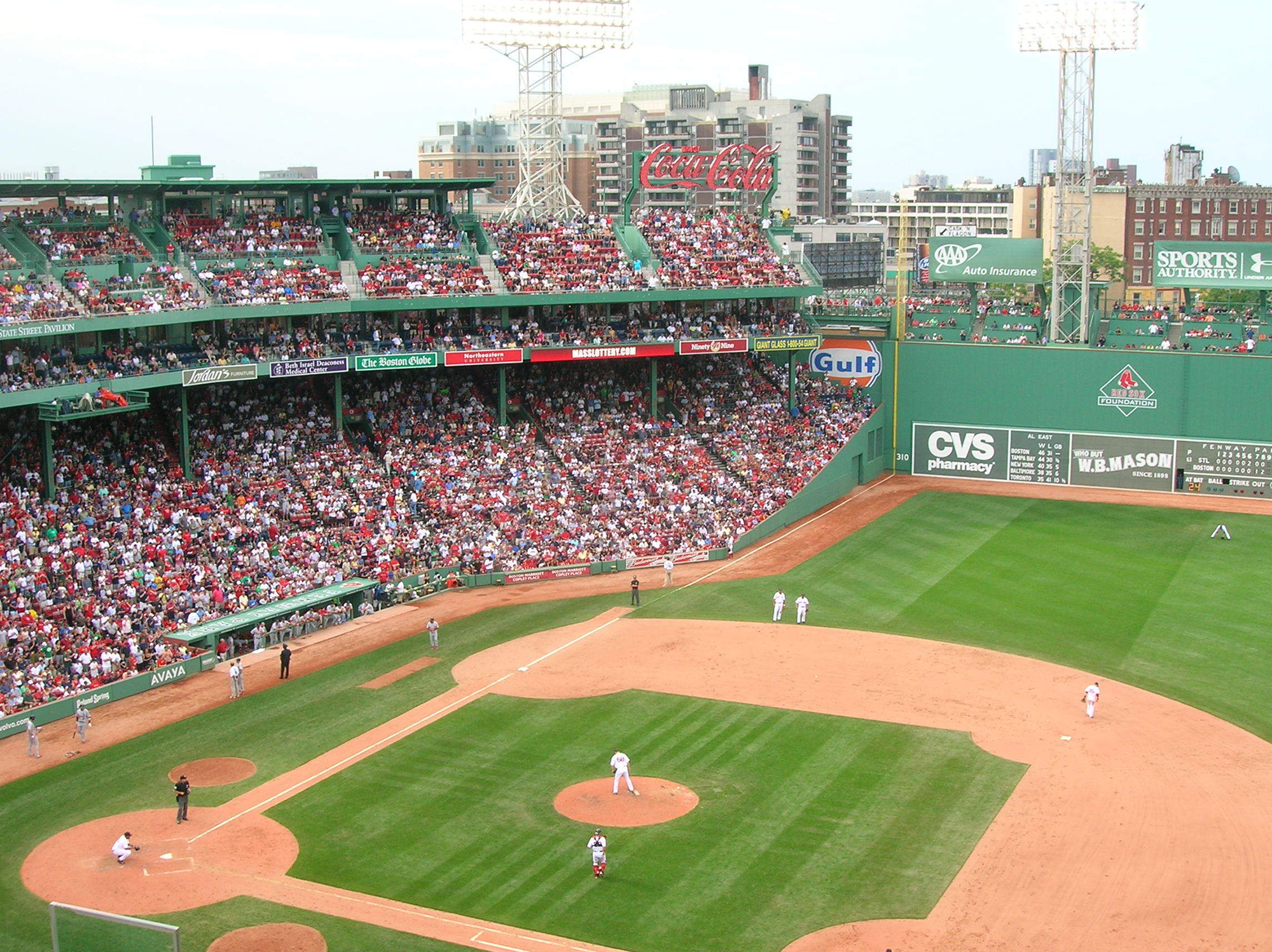 Christopher Penler/Shutterstock
Visit an academic legend
There are many worthy academic institutions in New England, but chief among them is Harvard. The oldest college in the United States, its alumni adds up to a who's who of historical titans, including John Adams, John Hancock, Samuel Adams and Barack Obama. Take an insightful tour on a 90-minute graduate tour and you'll be schooled in impressive facts. Matt Damon and Natalie Portman studied here, too.
Sample superior seafood
Notwithstanding its reputation as America's clam chowder city of choice, Boston knows a thing or two about lobster. Find plenty of snap-happy restaurants along Boston Harbor but to really get to grips with the city's rich lobstering traditions, join a catch-it-and-keep-it trapping cruise as it casts off across the harbour waters.
The ultimate Boston itinerary
Day 1
Check-in into: Four Seasons Boston. No matter what time you arrive, you'll get the perfect big city fix by ogling Boston Common and the brownstone buildings as you pull up in a taxi.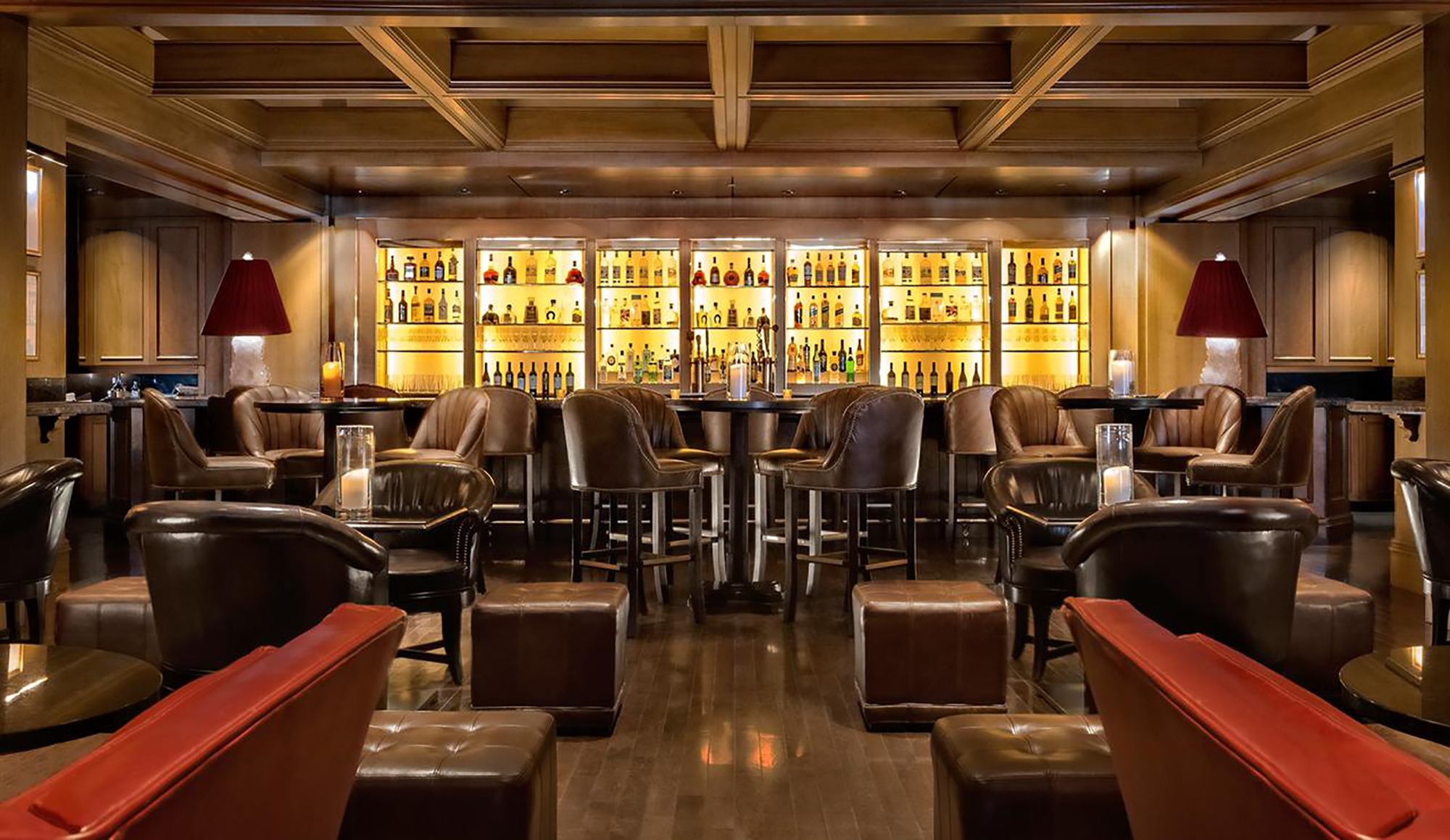 Four Seasons Boston/Shutterstock
Get your bearings: on the Charles Esplanade. Nowhere sums up the pace of Boston life better than this riverfront promenade. From dawn to dusk, it's a parade of dog-walkers, bikers, joggers, city workers and students, all ferrying between Beacon Hill and Fenway. Yes, it's a bit of a cliché, but stop at the nearby Cheers pub for the quintessential "Hey, I'm in Boston" picture.
Dine at: Eventide Oyster Co. It's an import from Portland, Maine, but this award-winning shuck-then-slurp den in Fenway is where locals queue for steamed brown butter lobster rolls and oysters by the dozen. If it's too busy, try Island Creek Oyster Bar, also serving bivalves on the half shell.
Day 2
Spend the morning in: Beacon Hill. Lined with antique stores, fashion outlets and coffee bars, the neighbourhood is the place for Boston's well-heeled (former Secretary of State John Kerry has a mansion on Louisburg Square). The real estate is enviable but a good snoop around is free.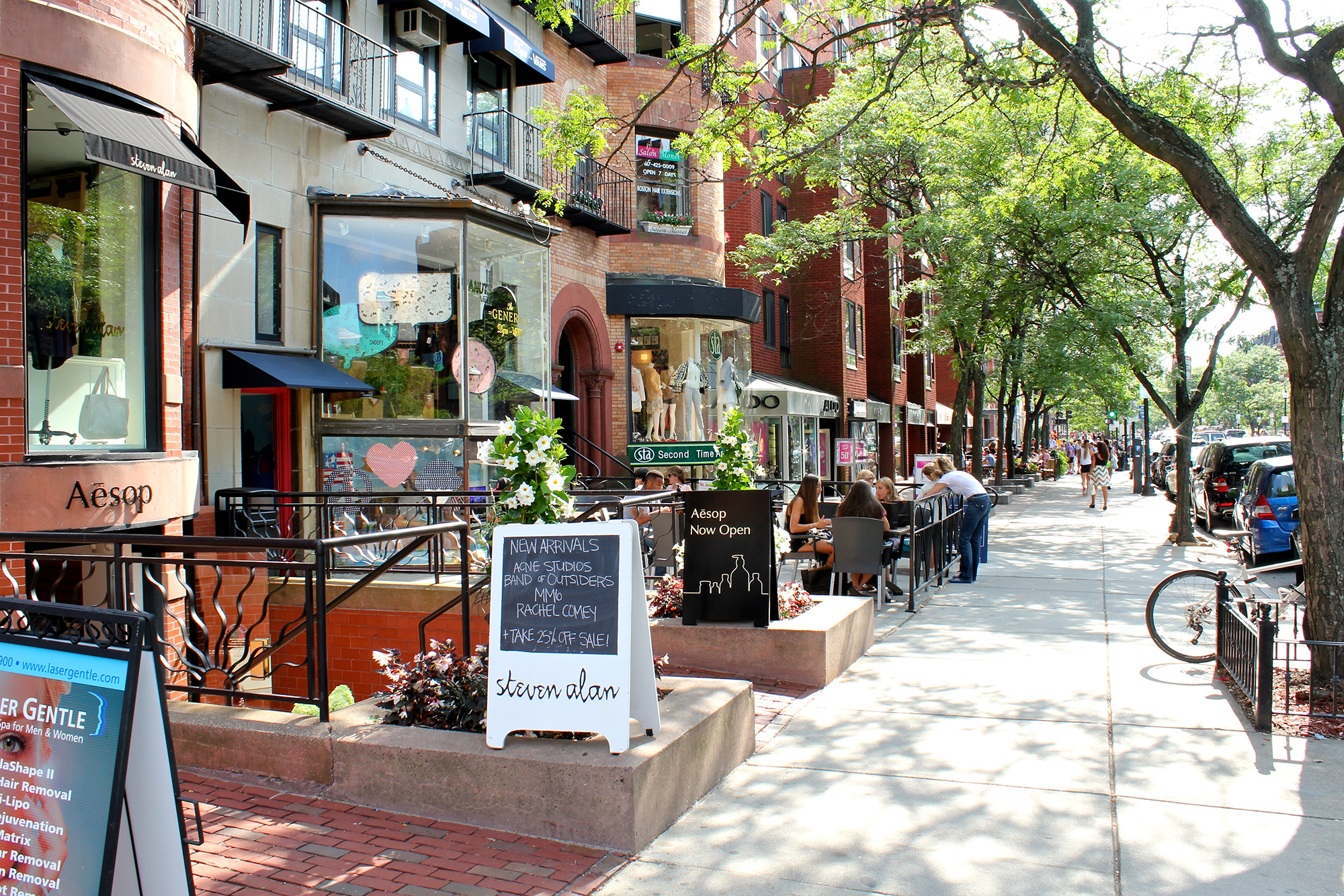 Jerome LABOUYRIE/Shutterstock
Have a quick history lesson at: Paul Revere House. This is how American folk heroes lived in the 1770s. Once the former abode of the Yankee who famously led the American revolutionary charge by shouting "The British are coming!", the house is the oldest remaining structure in Boston, dating back to 1680.
Lunch at: Quincy Market. Spread over three historic buildings with Romanesque Doric columns and pediments, this downtown enclave is a beehive for street side jugglers, acrobats and entertainers, but also home to great pub dining. For creaky history, head to The Union Oyster House, open since 1826 and the oldest restaurant in Boston.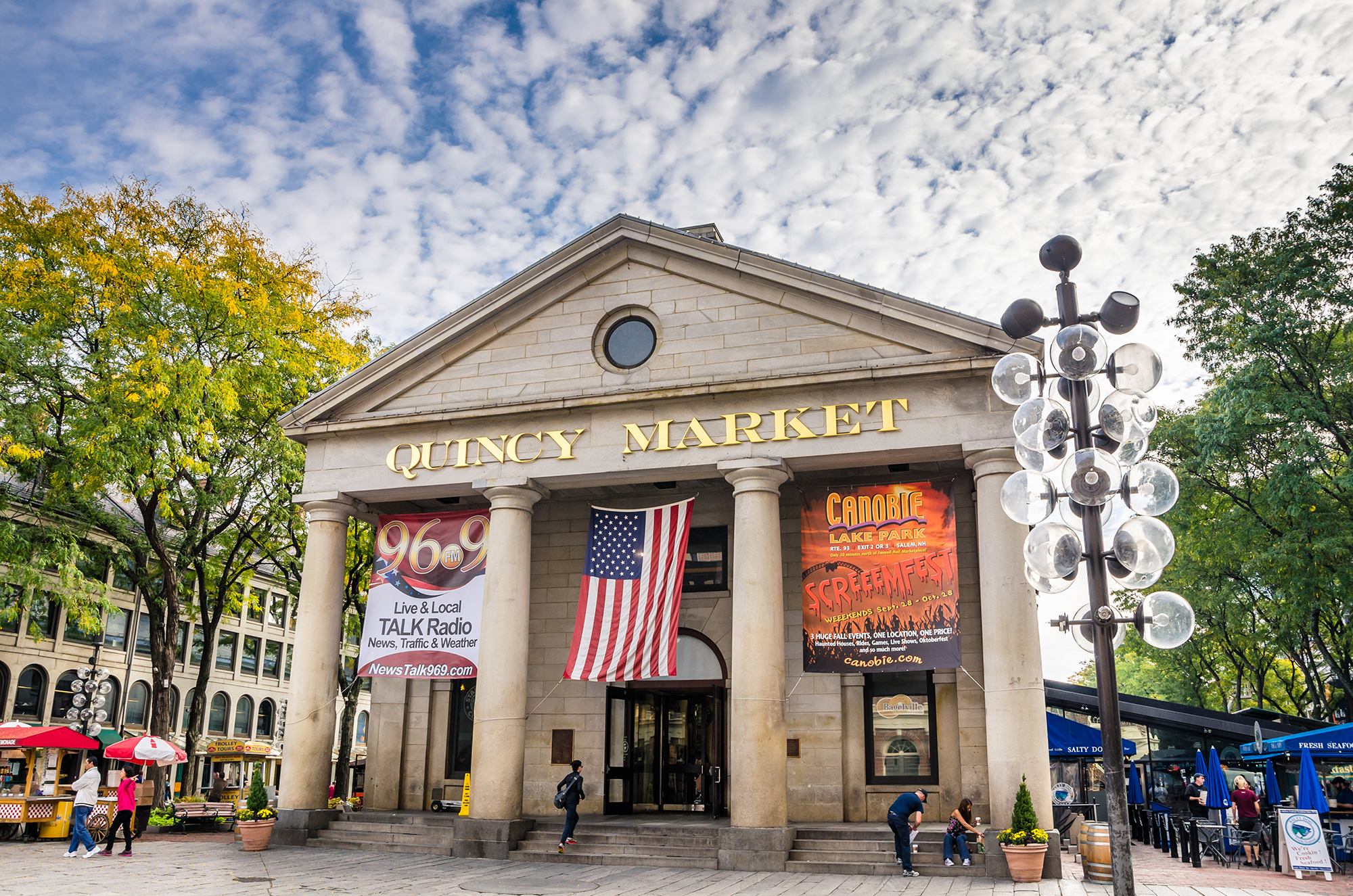 Albert Pego/Shutterstock
Ride the rails to: Harvard Train Station. It's enthralling to wander the school houses, leafy yards and memorial halls of Harvard University, imagining you're in your first year, rubbing shoulders with presidents-in-waiting or wannabe billionaires.
Drink at: Cask 'n Flagon. Get there early on game day for top beers and hearty dishes like house-marinated turkey tips and buffalo mac and cheese.
Cheer on the home team at: Fenway Park. When the Red Sox are in Boston, there's only one place to be. Whatever the result, the game will live long in the memory. As for dinner? Forget about reservations, buddy. It's curbside, foot-long hot dogs all the way.
Day 3
Brunch at: Cultivar. Critics call chef-owner Mary Dumont's cuisine hyper-seasonal with good reason. She reflects the city's moods with an ever-changeable feast of New England's finest produce. Go for a short stack of hash browns, followed by malted milk French toast. Enjoy with a pickled beetroot bloody mary.
Bike around town with: Urban Adventours. If you thought Boston was walkable, imagine how much ground you can cover with two wheels. Bike tours are big business and leading the vanguard is this company, which offers highly-recommended tours around six neighbourhoods. Helmet-up and pedal away – unlike New York, LA or San Francisco, Boston respects cyclists.
Drink craft beer at: Samuel Adams Brewery. There are plenty of smaller start-ups in the city, but the changing roster of amber beers from pre-craft beer maverick Samuel Adams are still the most popular on the northeast coast. Brewery tours and tastings are free at its longstanding Germania Street address.
Map of Boston
Use this handy map of Boston to help plan your trip.
Be the first to comment
Do you want to comment on this article? You need to be signed in for this feature