6 reasons to visit terrific Tenby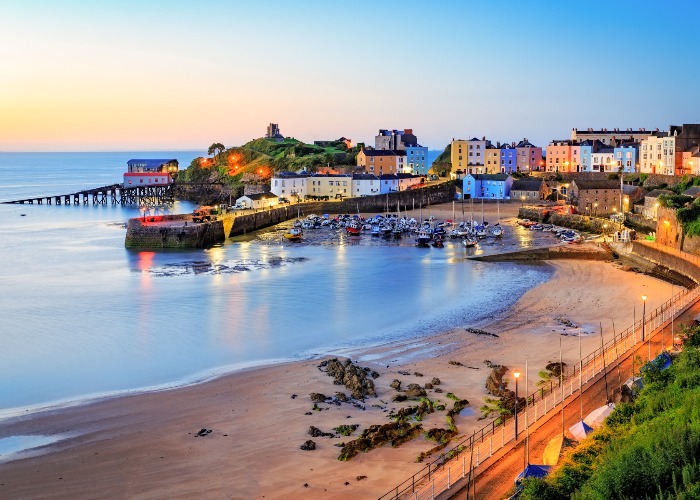 This beautiful seaside town steeped in history with buckets of charm gives Wales' big hitters a run for their money. Here's why you should tour Tenby...
Quite why Tenby doesn't have the same buzz about it as Cornwall's quaint old fishing towns is baffling. Although, thanks to Wally the Walrus who's decided to make the slipway at Tenby Harbour his new home (for now), it is having a moment. And who can blame him for wanting to hang around in this picturesque port on the southwest tip of Wales?
With its toy town-esque harbour (all bobbing fishing boats, old stone walls, lifeboat stations and pastel-coloured townhouses), sandy bays and castle ruins, Tenby is the stuff of seaside holiday dreams. Here are six reasons to make it your next port of call.
1. For the perfect bucket-and-spade beaches
Golden sands, craggy cliffs, rockpools, gaping caves and rocky outcrops, Tenby's many beaches have it all going on. South Beach is the largest and wildest with dune-backed sands that sweep past Penally to the cliffs of Giltar.
When the tide is out, you can walk left around and under the towering cliffs to Castle Beach. This glorious cliff-backed bay has a real smuggler's cove feel about it with dark caves (rumoured to lead into tunnels to the town centre) and wave-lashed tidal St Catherine's Island. The crumbling remains of the Napoleonic fortress that crown the craggy isle only add to the romantic scene.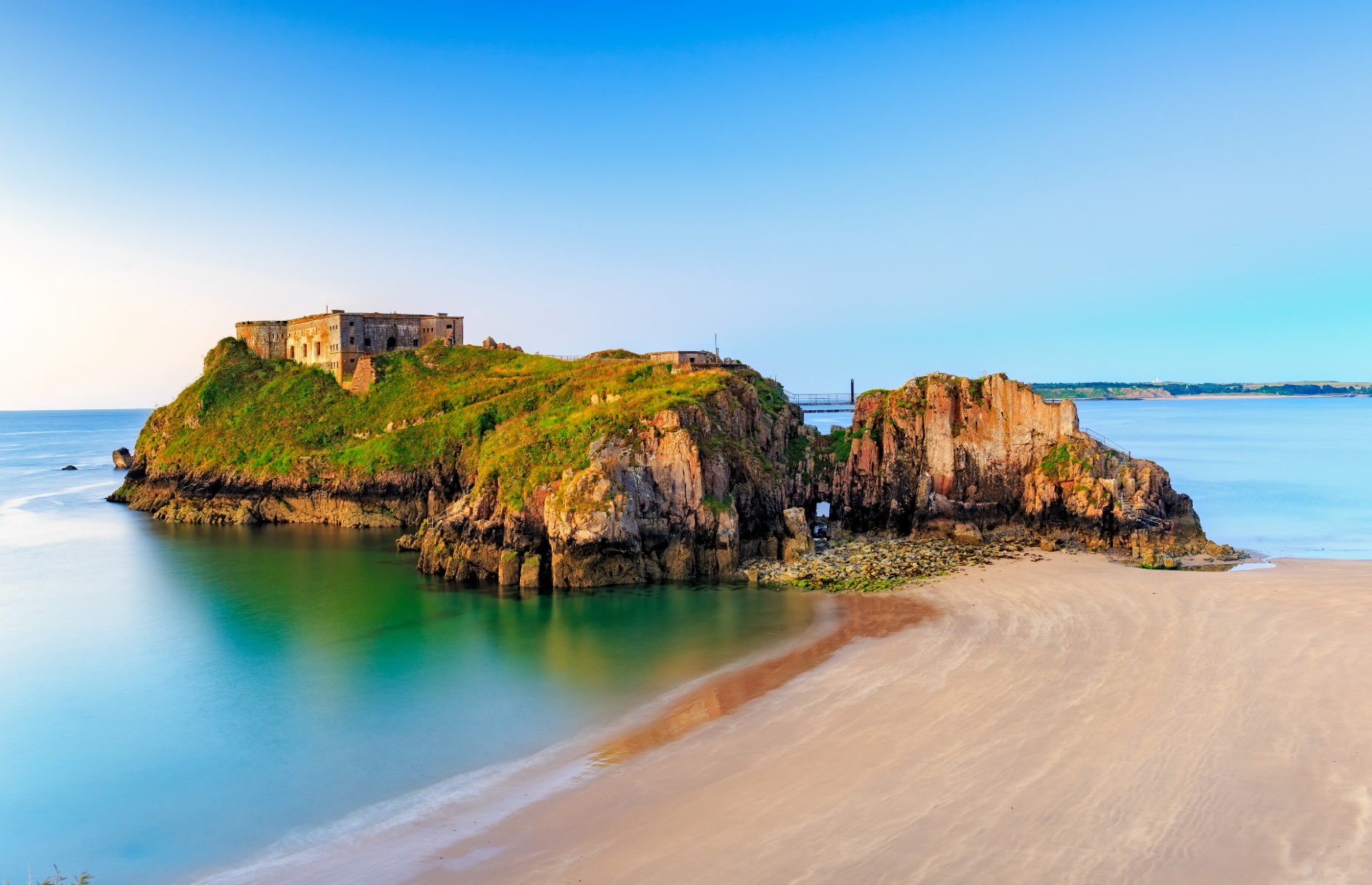 Lukasz Pajor/Shutterstock
At low tide, there are rocks to clamber on and pools to explore. Up and over the slipway lies Harbour Beach – a small but popular perch for a splash or an ice cream with the harbour bustle as backdrop. Follow the harbour walkway and you'll come to North Beach – another sandy beauty punctuated by the jagged form of Goscar Rock.
READ MORE: The UK's most beautiful beaches from above
2. For the history-drenched streets
If walls could talk, the medieval town walls of Tenby would have much to say. Built by Normans to keep the Welsh out, these sturdy stone walls still encircle the old town (pedestrianised in peak season).
Tenby's Welsh name, Dinbych-y-Pysgod, translates as Little Fortress of the Fishes and the ruins of the old castle still preside above the bustling fishing town. It was originally built in the 12th century by the Earls of Pembroke.
Castle Hill is also where you can dig deeper into the town's history at the charming Tenby Museum and Art Gallery. Below lies a tangle of narrow cobbled laneways that ramble down to the harbour. Quay Hill is one of them. Here you can step back into Tenby of old at the Tudor Merchant's House.
Now a National Trust property, the ancient house was the 15th century home of a wealthy family when Tenby was a prosperous trading port. Henry Tudor (later King Henry VII) escaped to France from Tenby in 1471 after seeking refuge in a network of tunnels beneath the town after the Wars of the Roses.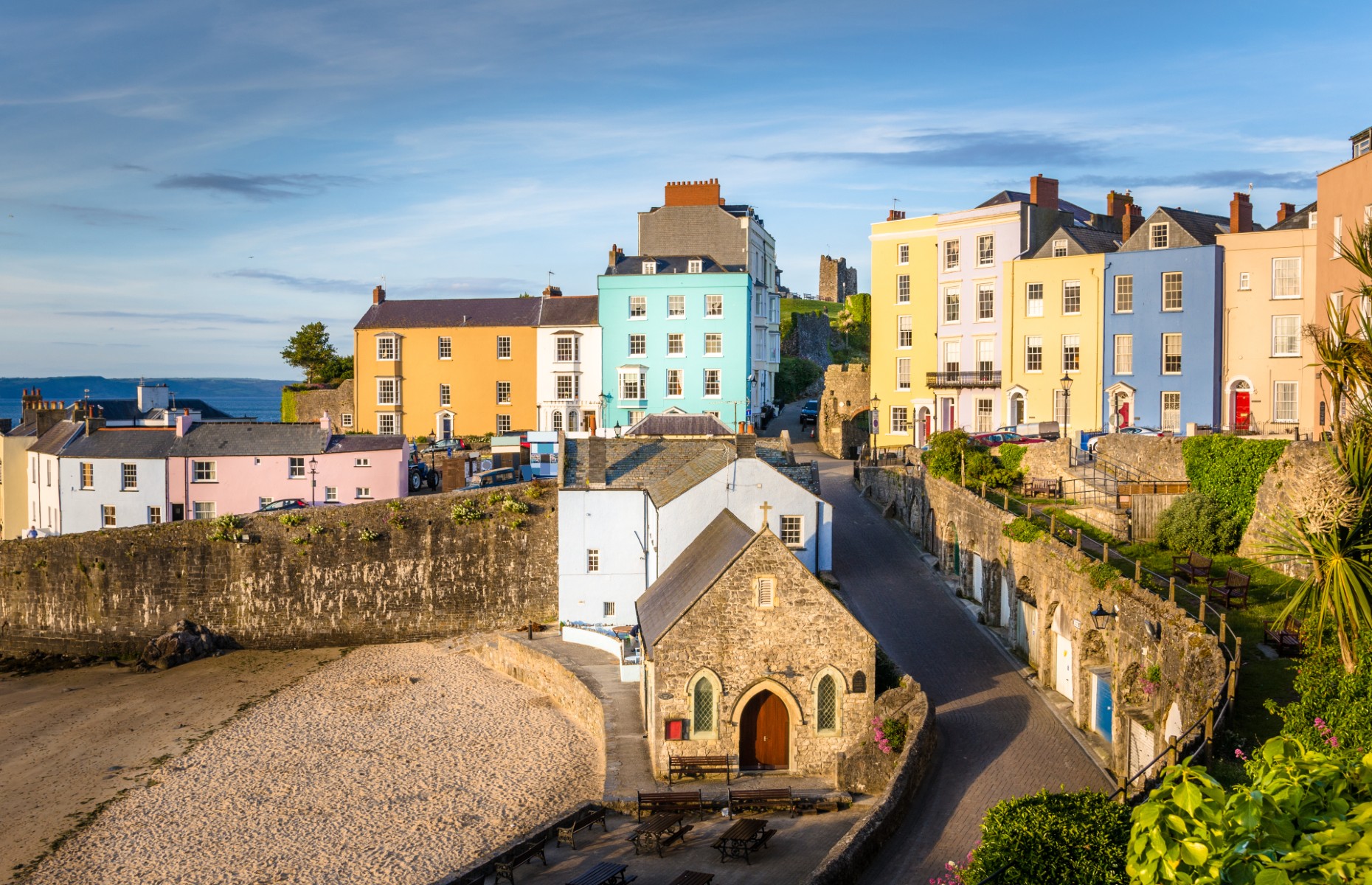 Albert Pego/Shutterstock
The harbour brims with fascinating sights including tiny chapel St Julian's church (where fishermen prayed for safe passage) and Dead House Stairs. The steep steps lead past a curious circular door that was the town's old mortuary. For titillating tales of pirates, smuggling and wrecking, sign up for a guided walk.
A stroll along St Julian's Street and the Esplanade takes you past colourful Regency terraces and Victorian villas, built when tourism first started in Tenby. It became a popular sea bathing resort in Georgian times and continued to lure visitors to its waters in the Victorian and Edwardian eras.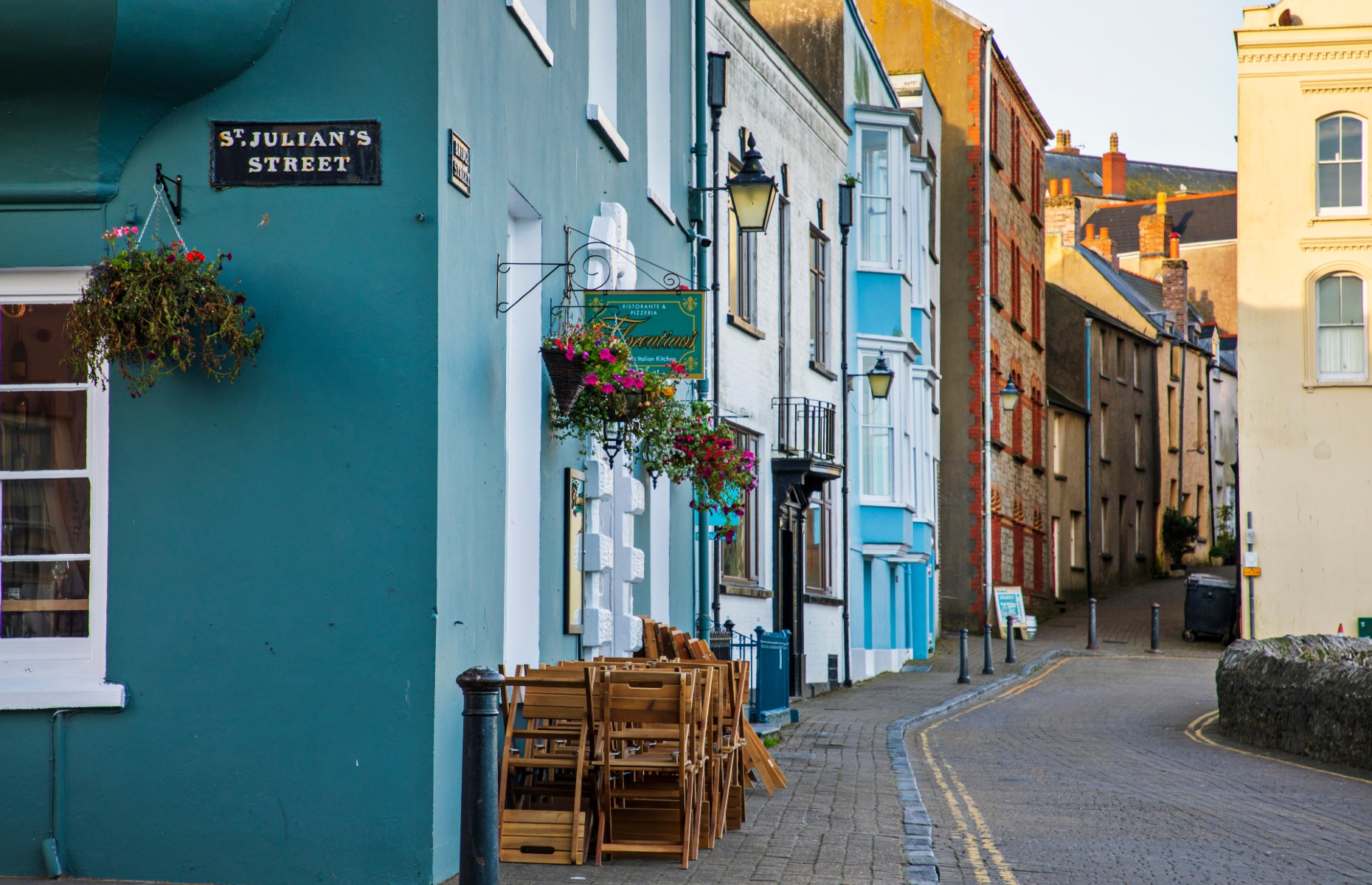 Magdanatka/Shutterstock
READ MORE: 30 reasons to love Wales
3. For the outdoors activities
Catch a ferry from the harbour over to Caldey Island, which has a monastic tradition dating back to Celtic times. Today, it's home to a small community of Cistercian monks that also happen to make (and sell) rather delicious chocolate and perfume.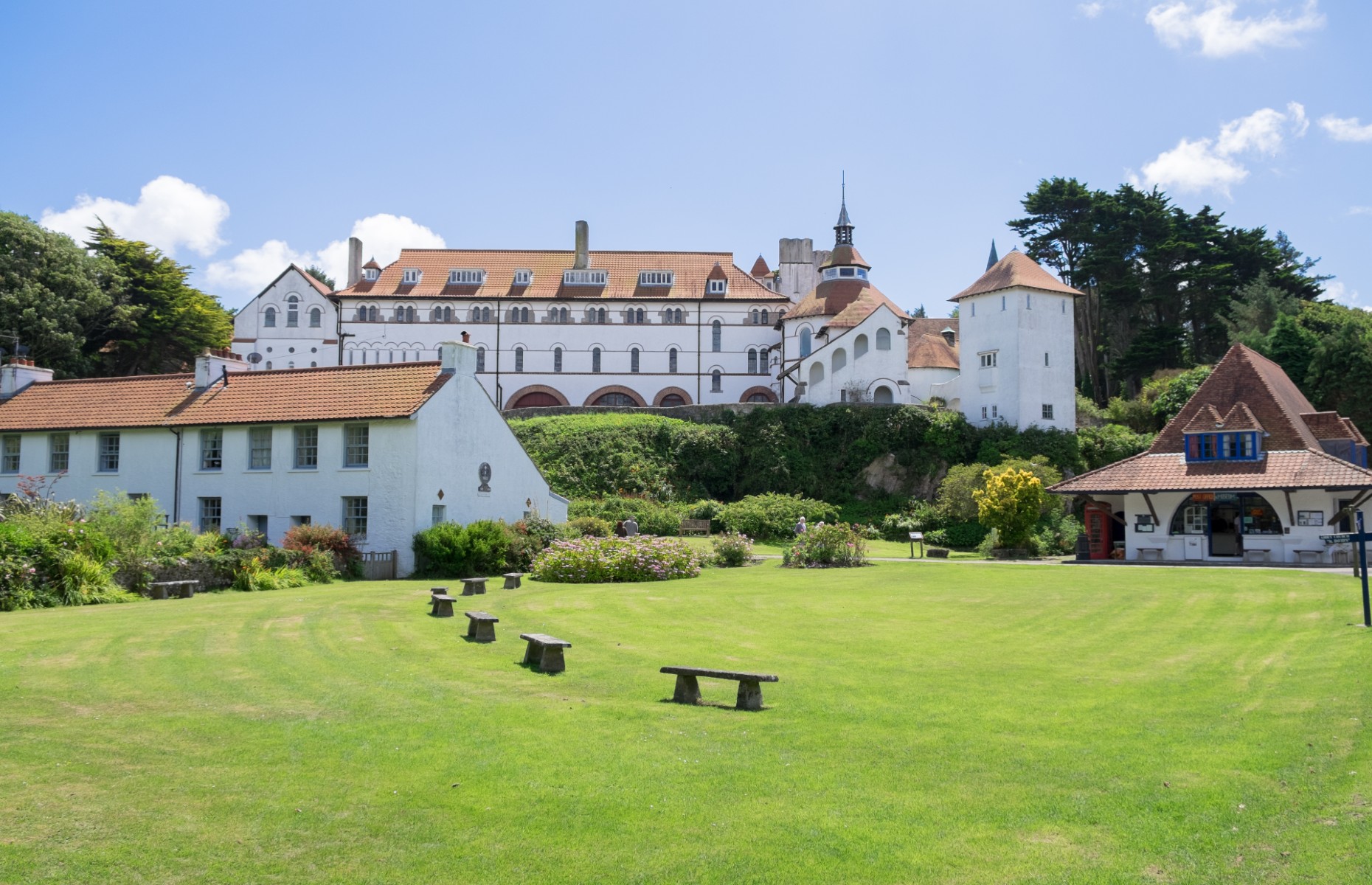 Johann Knox/Shutterstock
Boat trips also go out around the island and nearby St Margaret's to seek out grey seals and cormorants (there's a strong possibility of spying dolphins and porpoises along the way). Fishing boats also take visitors out from the harbour to catch mackerel and those looking for a few hours of squeal-inducing splashy fun should sign up with Tenby Coasteering.
4. For blow-the-cobwebs-away coastal walks
Tenby is a top base for exploring Pembrokeshire's wild coastline, which happens to be Britain's only coastal National Park. Tackle a stretch of the 186-mile Pembrokeshire Coastal Path from South Beach, strolling along the sand and up onto the gorse-clad headland of Giltar Point.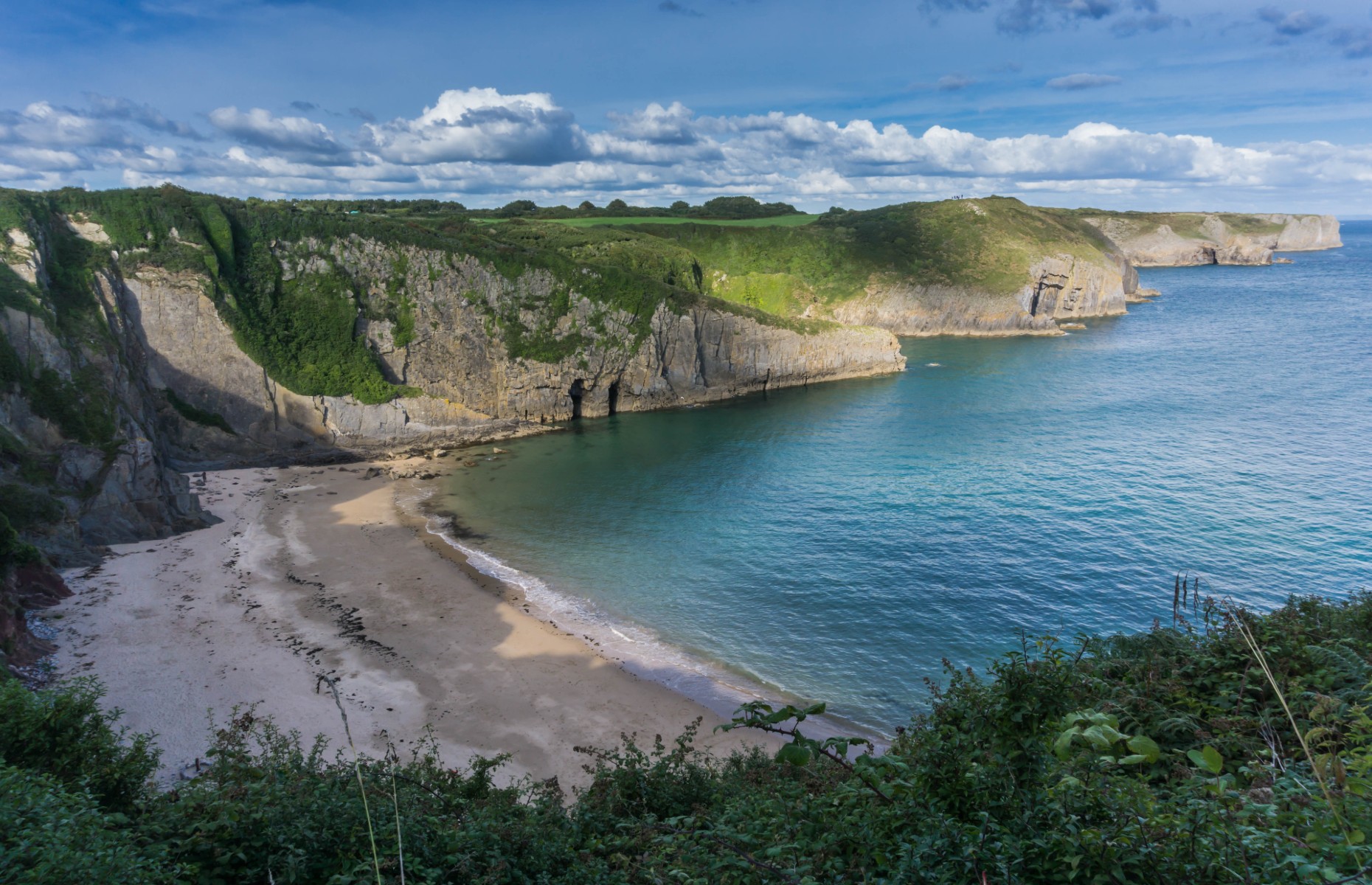 iammattdoran/Shutterstock
The views across Carmarthen Bay to Caldey and St Margaret's islands are exceptional. Follow the ragged wildflower-strewn cliffs further around the coast, past Lydstep Point and Skrinkle Haven (with its striking sea arch), to Manorbier. More exhilarating clifftop views await on the coastal walk from North Beach around past Monkstone to Saundersfoot.
READ MORE: Explore the Wales Coast Path here
5. For the amazing food (and pubs galore)
While Tenby hasn't got the foodie clout of say Padstow, it's getting better. Plantagenet House is a long-running favourite for a special meal. Set in Tenby's oldest building, it oozes character (flagstone floors, exposed beams, medieval hearth, and flickering candles) and has a menu stuffed with Pembrokeshire produce.
Upper Frog Street has a clutch of trendy and (relative) newcomers: Loafley for artisan cakes, bakes and charcuterie graze boxes; SandBar for local craft beers and street food; and Top Joe's for posh pizzas with Welsh charcuterie.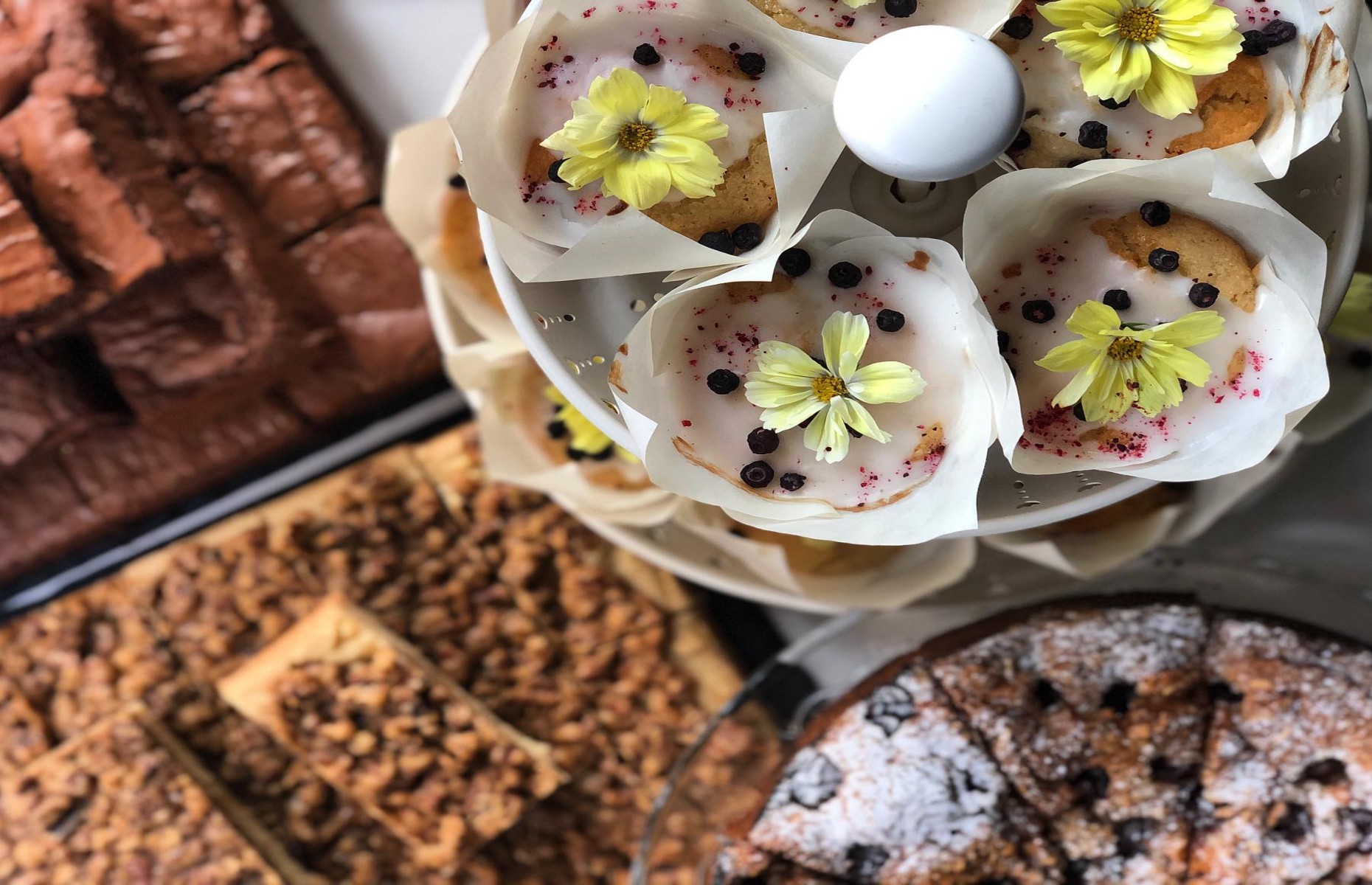 Loafley Bakery & Deli Co./Facebook
For Italian classics and gorgeous harbour views, book a window seat at Florentino's. Cooked breakfasts at The Dennis Café on Castle Beach, fish and chips at Fecci's and ice-cream sundaes at The Original Fecci's Ice Cream Parlour are Tenby must-dos.
Pub lovers rejoice – Tenby has an inordinate number of boozers. The Hope & Anchor near the harbour is pick of the bunch with a beer garden, Welsh real ales (including those from HARBWR Tenby Harbour Brewery) and seafood-heavy menu. Still thirsty? The HARBWR Tap Room is just round the back on Sergeants Lane.
Self-caterers should make the little family-run fishmongers, located in the old harbourmaster's office, their first port of call for freshly landed fish and shellfish. They also do a mean crab sandwich and pots of whelks and cockles. Just keep a watch out for the greedy gulls.
6. For exploring Pembrokeshire
If you like your beaches wilder and quieter, Manorbier (backed by the romantic ruins of a Norman castle), Freshwater West and Barafundle Bay are just a few beauties that lie a short skip away.
Away from the coast, the wild moors and crags of the Preseli Hills are also prime walking country. Handsome market town Narbeth is a lovely place for a potter with its upmarket shops, art galleries, cafés and delis (lunch at Ultracomida tapas bar is a must). And, of course, historic sights abound – Carew Castle (pictured) and Pembroke Castle are both an easy drive away as is St Govan's Chapel, a medieval church carved into the cliffs where a 6th century hermit lived.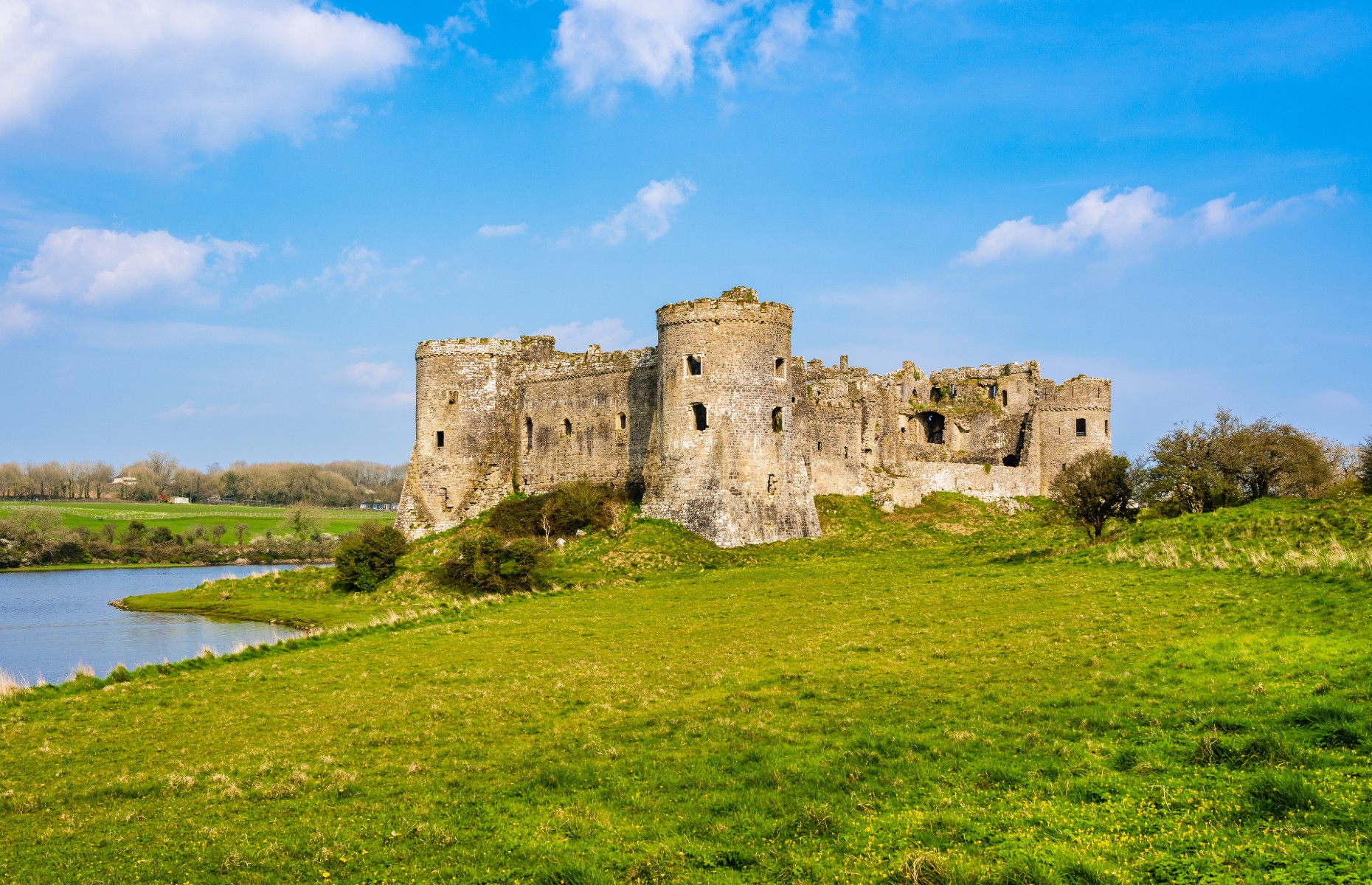 PhotoFires/Shutterstock
If you have kids with you, farm/theme park Folly Farm and the Blue Lagoon Water Park are bound to be big hits.
READ MORE: Stunning images of the world's abandoned castles
Lead image: Lukasz Pajor/Shutterstock
Be the first to comment
Do you want to comment on this article? You need to be signed in for this feature