Great West Way road trip: the top things to do, where to stay and what to eat
Finally England can rival America when it comes to a good old-fashioned road trip. The Great West Way is a world-class touring route through the very soul of England, taking in the quintessentially English – thatched cottages and church spires, steaming pots of tea and proper pints of beer – as it meanders from one iconic sight to the next on its journey west from London to Bristol.
What is the Great West Way?
The largest stone circle in Europe, the oldest inhabited castle in the world, the UK's only natural hot springs, even the planet's oldest pot plant – the Great West Way is chock-a-block with iconic sites you've definitely heard of, as well as plenty of wonderful, tucked away places you almost certainly haven't.
On this road trip from London to Bristol, you'll encounter English history and culture by the waggon-load. You can touch prehistoric stones at Avebury, step inside the Queen's home in Windsor, bathe in thermal waters in Bath and stroll through idyllic gardens in Kew.
Sion Hannuna/Shutterstock
But the Great West Way is different from other road trips. This is no prescriptive A to B route, with road signs in the shape of arrows. Here the signs simply welcome – it's up to you to plot your route, picking your own way from the lattice of roads, tracks and paths that make up this corridor between two of England's great cities.
The Great West Way encourages exploration, shining a spotlight on more unsung places – tiny tearooms, microbreweries and walled gardens, places to see the bluebells, spot red kites or have afternoon tea. Alongside the chance to learn more about England's history is the chance to explore, to winkle out your new favourite place and to go on an adventure. No two trips on the Great West Way will ever be the same.
Top 5 things to see on the Great West Way
1. Windsor Castle
Windsor Castle is said to be the Queen's favourite residence, and it's the world's oldest and largest continually inhabited castle to boot.Dating back to the 11th century (when it was built by William the Conqueror), Windsor Castle has been home to 39 monarchs and there's plenty to gawp at during your tour of its illustrious rooms. Highlights include the King's Bed Chamber, dressed for a visit from Napoleon, and the Queen's Ballroom, where foreign heads of state are received, but every room is packed with treasures – look out for paintings by Rembrandt and Rubens.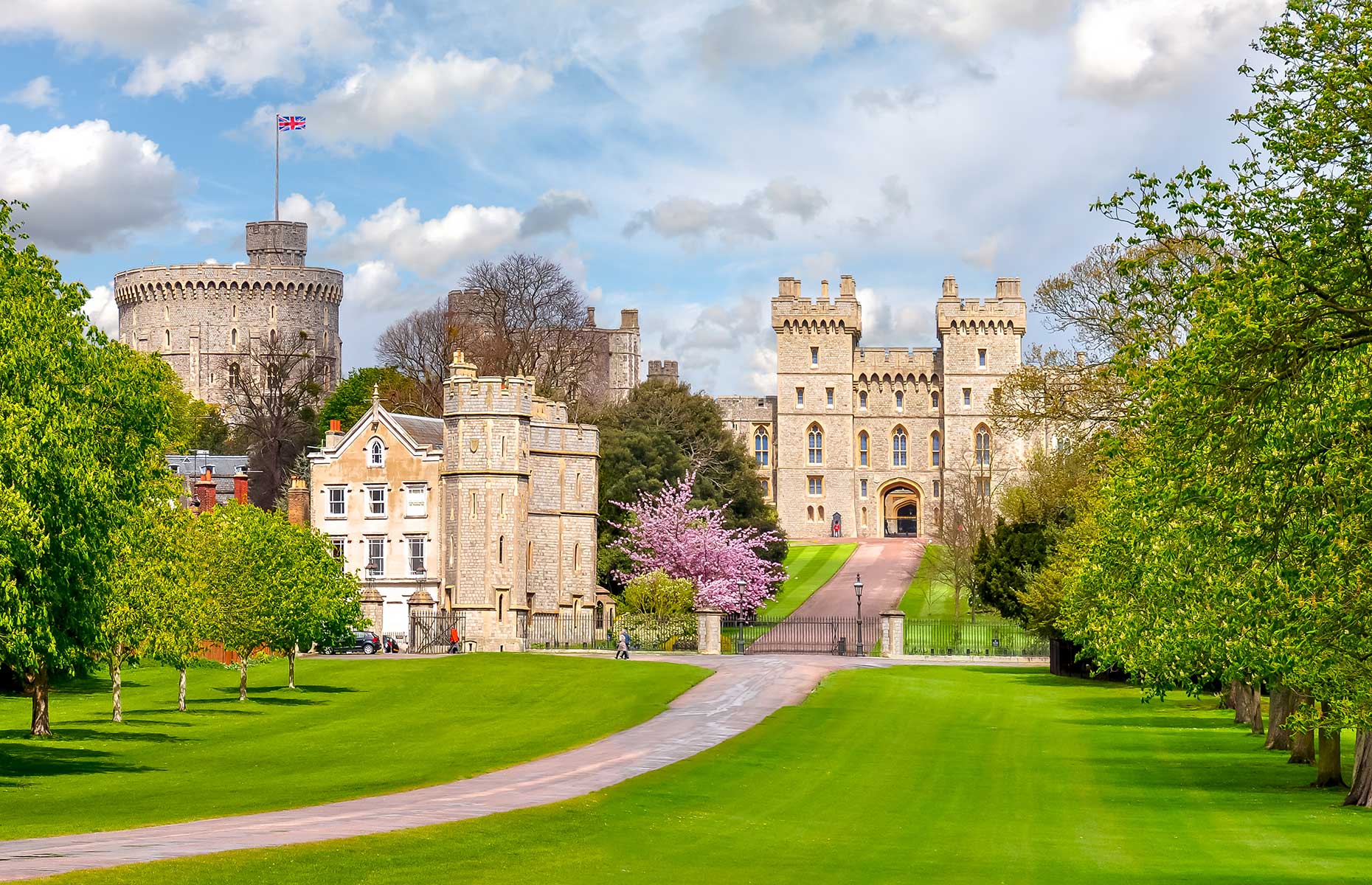 Mistervlad/Shutterstock
2. Devizes
Dozens of picturesque towns line the Great West Way but my top pick has to be Devizes. Confession: this is my hometown. But there's plenty here to earn the town its place, from a Victorian red-brick brewery that perfumes the town with the scent of hops, to a pretty canal lined with colourful narrowboats and soundtracked by the chirrup of birds and dinging of bicycle bells as locals make their way along the towpath.
That brewery – Wadworth's – delivers its real ales to local pubs by horse and cart on weekdays and can be visited for tours, while the canal – the Kennet & Avon – offers the chance to tackle one of English canal boating's greatest challenges, the ascent up Caen Hill via one of Europe's longest and steepest flights of locks. There's also the Wiltshire Museum, with its hoard of prehistoric gold, an ancient Market Place lined with pubs and shops, and even a local vineyard.
3. Bath
Bath may well be England's most beautiful city, a harmonious collection of honey-hued Georgian terraces, sweeping crescents and cobbled streets. There's an elegant feel to even the most mundane stroll here – as if you might bump into a bonneted Jane Austen at any turn – but it's worth seeking out the grand Royal Crescent and the elegant Circus (once home to painter Thomas Gainsborough).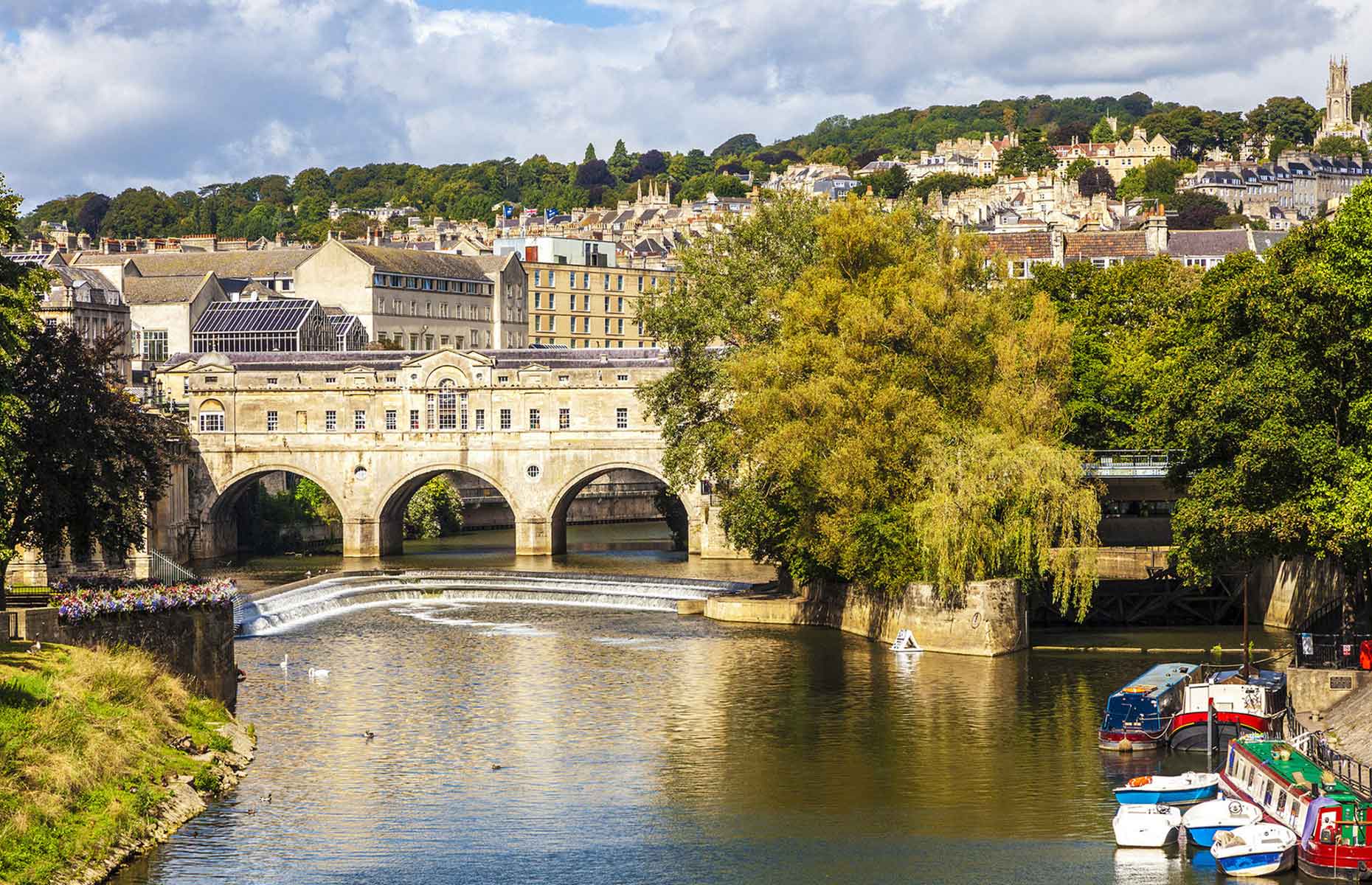 GreatWestWay.co.uk
No visit to Bath would be complete without getting a little steamy – at the ancient Roman Baths where you can walk in Roman footsteps and see the Sacred Spring that started the city's ascendency, and at the dreamy Thermae Bath Spa, where you can soak in thermal waters on the rooftop. Bliss, just as the Romans intended.
4. Banksy
Not all famous artworks end up on the walls of palaces, some can be seen for free – and on the very site they were created. Anonymous street artist Banksy was born in Bristol in the 1970s and his (or her) work appears around the city.
Head to Lower Lamb Street to see 2011 mural "You don't need planning permission to build castles in the sky" then walk to Park Street, stopping on the bridge that crosses Frogmore Street to see "Well Hung Lover". At the entrance to Bristol Museum and Art Gallery be sure to seek out "Paint-Pot Angel" and don't miss a wander around Stokes Croft, home to wall after wall of street art, including Banksy's "Mild Mild West".
5. Stonehenge
So iconic you'll feel you've seen it before, the world-famous stone circle at Stonehenge is unmissable. Visit during normal hours, though, and you'll be forced to keep your distance.
Far better to book the Stone Circle Access tour, which gets you in before the site opens to the masses and lets you wander among the stones in the quiet early morning. You still won't be allowed to touch the stones, but you may just feel some of their elemental power – and you'll learn about their extraordinary symmetry and the site's astronomical alignment too.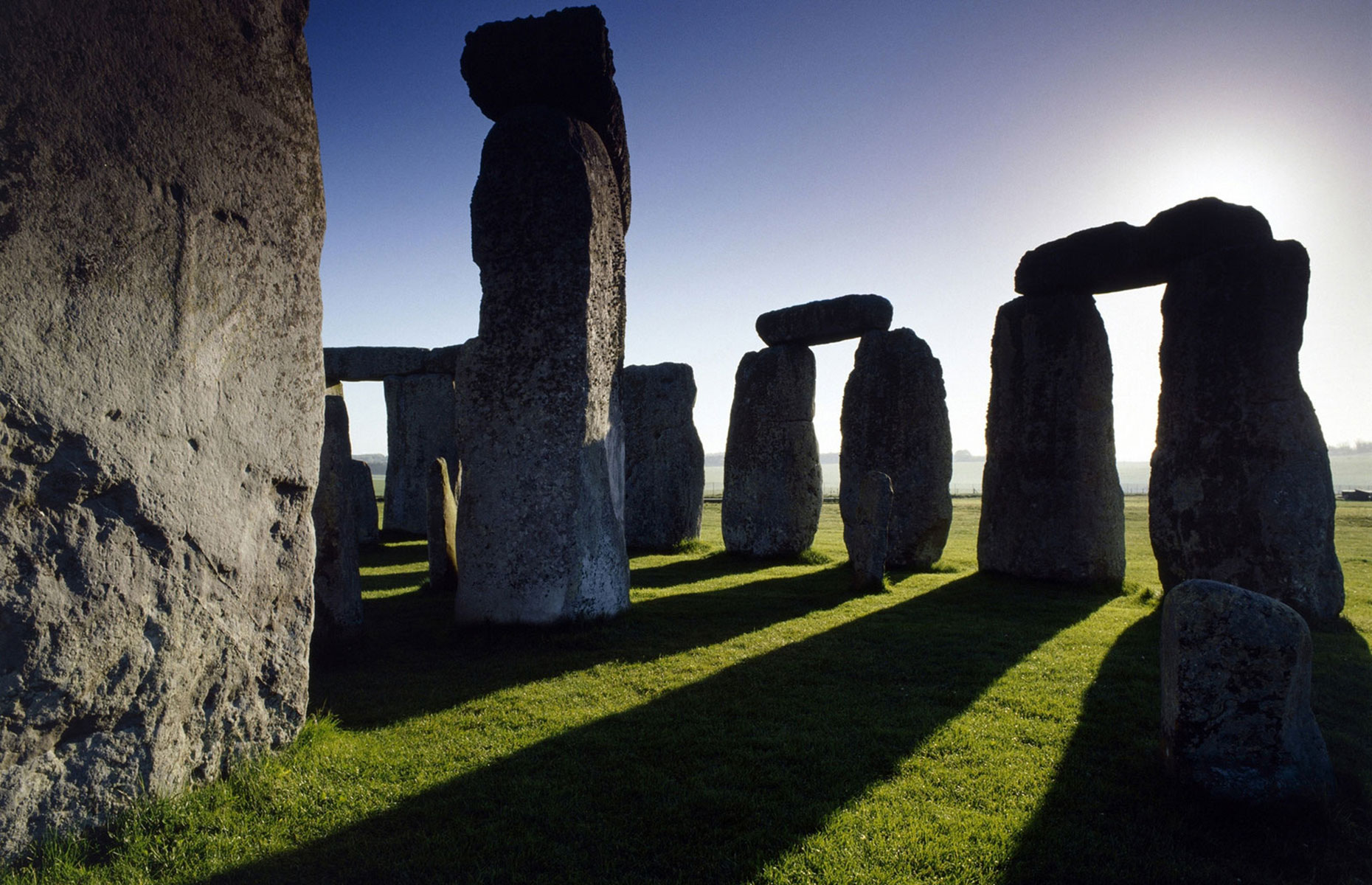 GreatWestWay.co.uk
What to eat and drink on the Great West Way
As you'd expect, a road trip that is quintessentially English offers plenty of opportunities for traditional treats.
Chief among them is surely afternoon tea, taken mid-afternoon and requiring scones, cream, jam and lashings of tea – ideally served from a pot. Small appetite? Stick to the scones. I'd only order the full-on multi-tiered stand of sandwiches, cakes and pastries if I was planning to do very little else with the rest of my day. Tea, at least, does have digestive properties.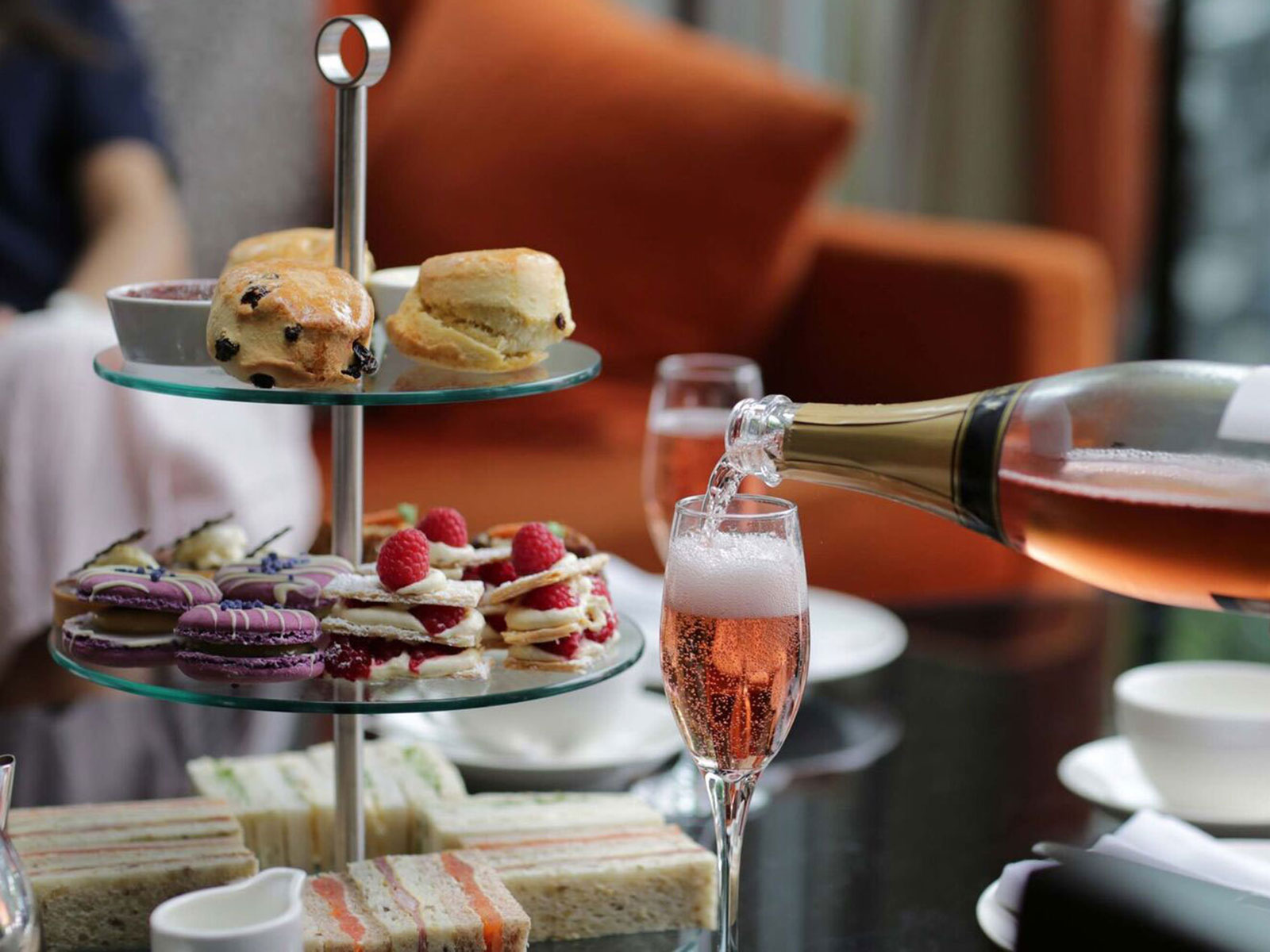 GreatWestWay.co.uk
As evening begins, the English way is to kick things off with a proper pint of beer. Real ale is the most traditional, a living product served from a cask via a hand pump on the bar – ask for what's local and never be afraid to request a small taste before you commit to a full pint.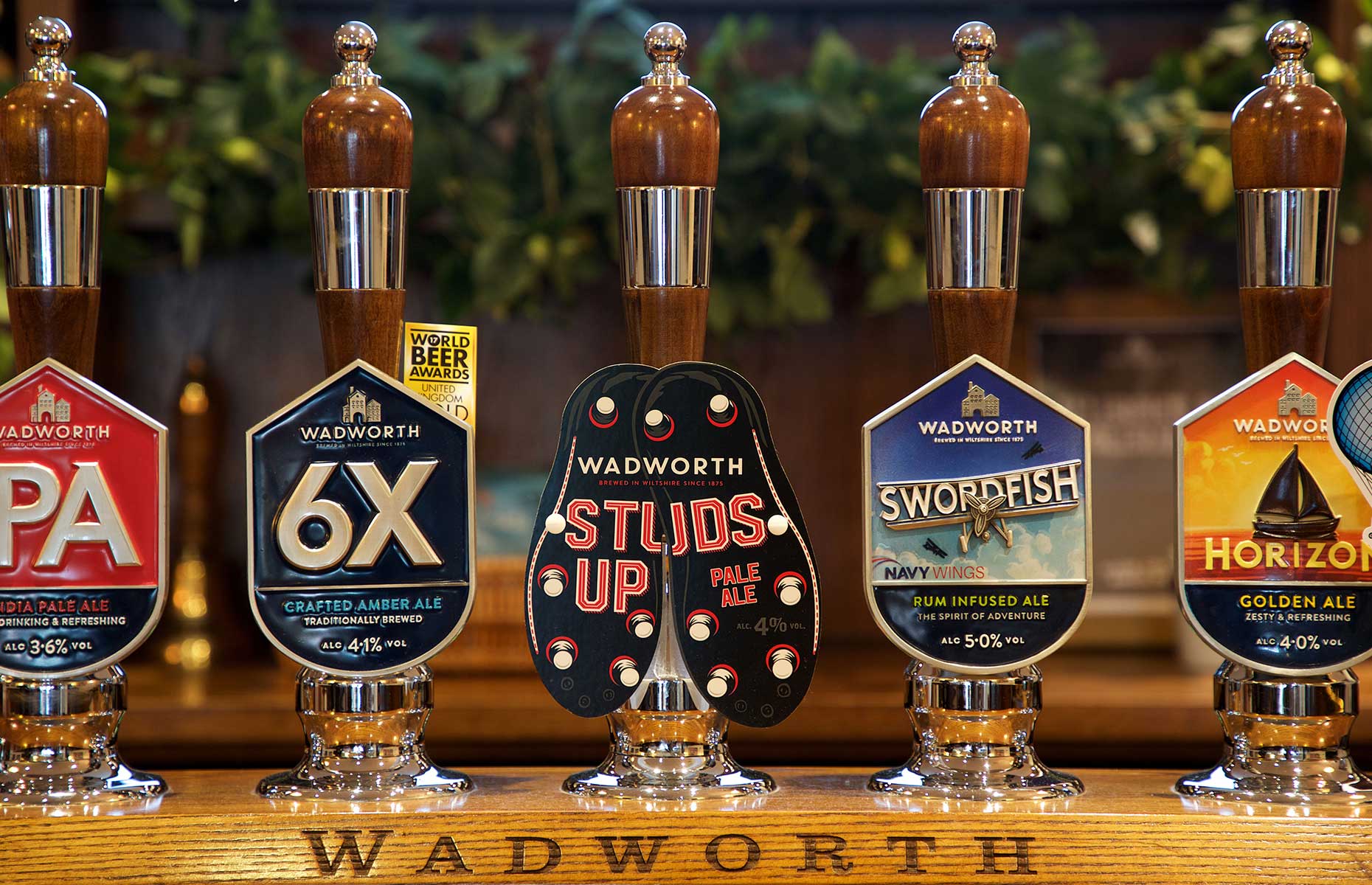 Nick Smith/VisitWiltshire
How to get around the Great West Way
Bookended by Heathrow and Bristol airports (both of which host all the big car hire companies), the Great West Way is easy to access by air.
Once you're on the ground, the Great Western Railway can whisk you along the route from Paddington station in London westwards to Bristol, with useful calling points at Reading, Swindon and Bath – all of which also have car hire – or you could take to the water, hiring a narrowboat to pootle along the Kennet & Avon canal.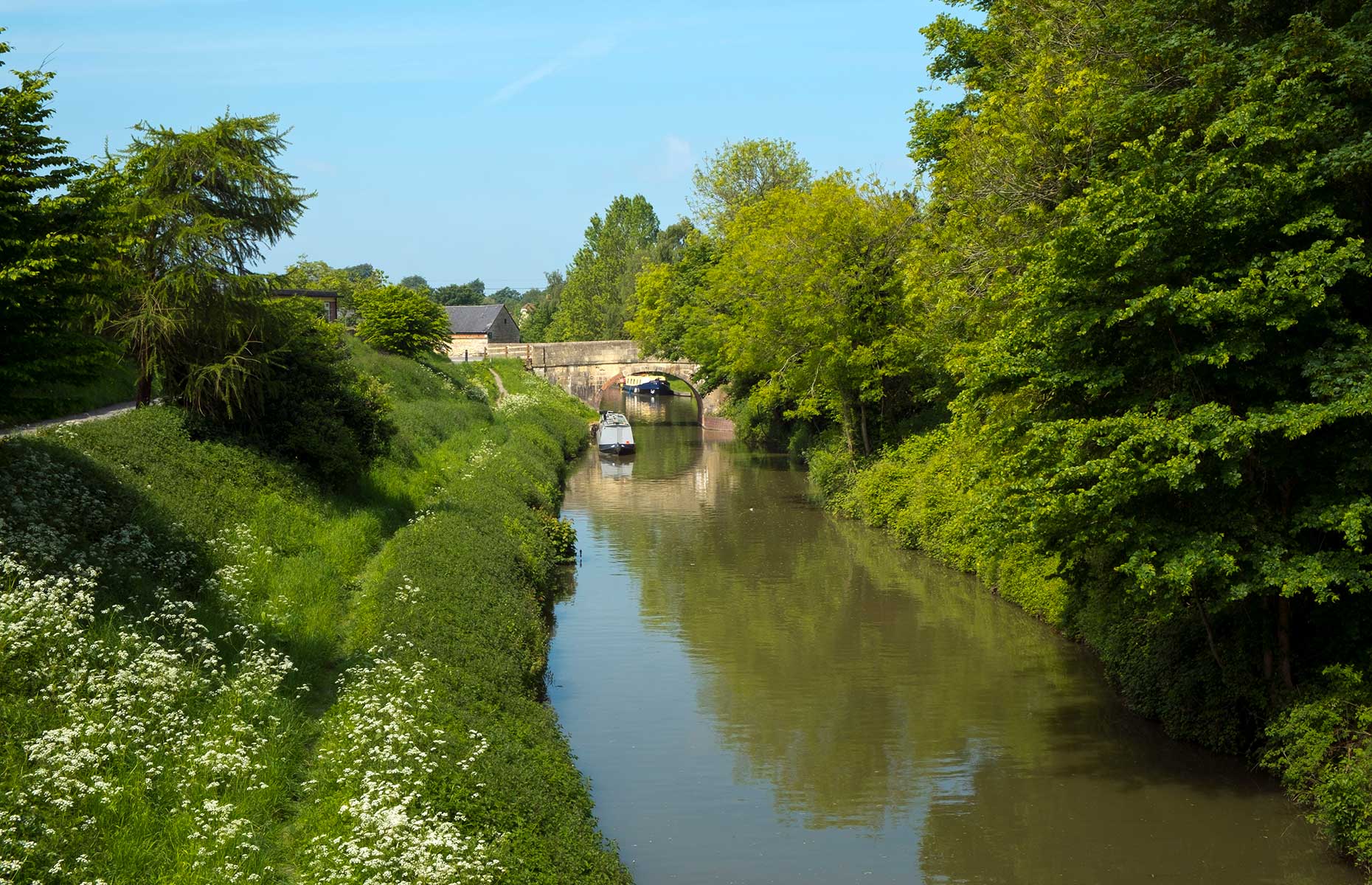 Chrisatpps/Shutterstock
When driving, you'll find that the Great West Way broadly follows the A4 (if you're coming from abroad it's not to be confused with the M4 motorway). It's worth leaving this main road though, in search of quieter country lanes and tucked away villages – the best Great West Way discoveries are those stumbled upon by chance.
The ultimate Great West Way road trip
Day 1: Leaving London
Smell the flowers at: Kew Gardens. There's simply nowhere quite like Kew – and UNESCO agree, inscribing England's most famous garden onto their World Heritage List in 2003. There are literally thousands of plants and flowers here and what you should focus on depends on the time of year – in spring don't miss the rhododendron dell, while in winter you might want to warm up the Palm House, a remarkable indoor rainforest.
Stay for lunch at: Pavilion Bar and Grill. Kew's newest restaurant uses herbs from the kitchen garden and a charcoal Josper grill to serve up superb grilled meats, fish and vegetables. There are outdoor tables in warm weather and views of the garden's iconic Japanese Pagoda.
Avoid the crowds at: Windsor Castle. Afternoons are generally quieter at the Queen's favourite residence, so head here after lunch to tour the State Apartments and to see St George's Chapel, where Prince Harry married Meghan Markle in 2018.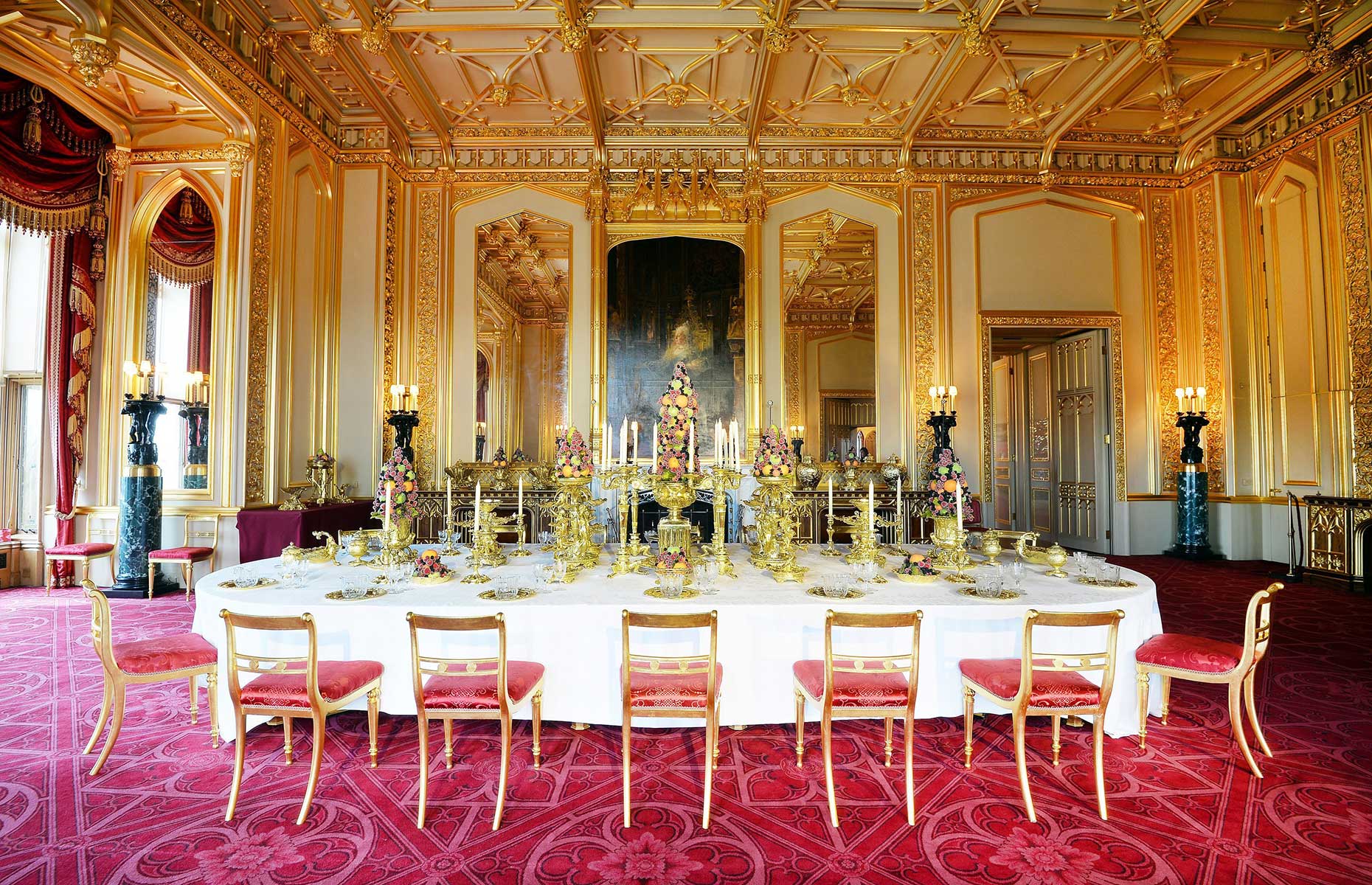 John Stillwell/PA Archive/PA Images
Loosen the belt for dinner at: the Fat Duck. Heston Blumenthal's Bray restaurant is rightly renowned as being the UK's best – you've never eaten food like this. A creative menu plays with your senses, transporting you to the seaside and into childhood holiday memories. And yes, it really is as delightful as you've heard it is. Book well ahead.
Book a room at: Cliveden. End your first day in style with a stay at super luxe Cliveden. Rooms are in the historic house or out by the infamous pool – setting of the 1960s Profumo Affair.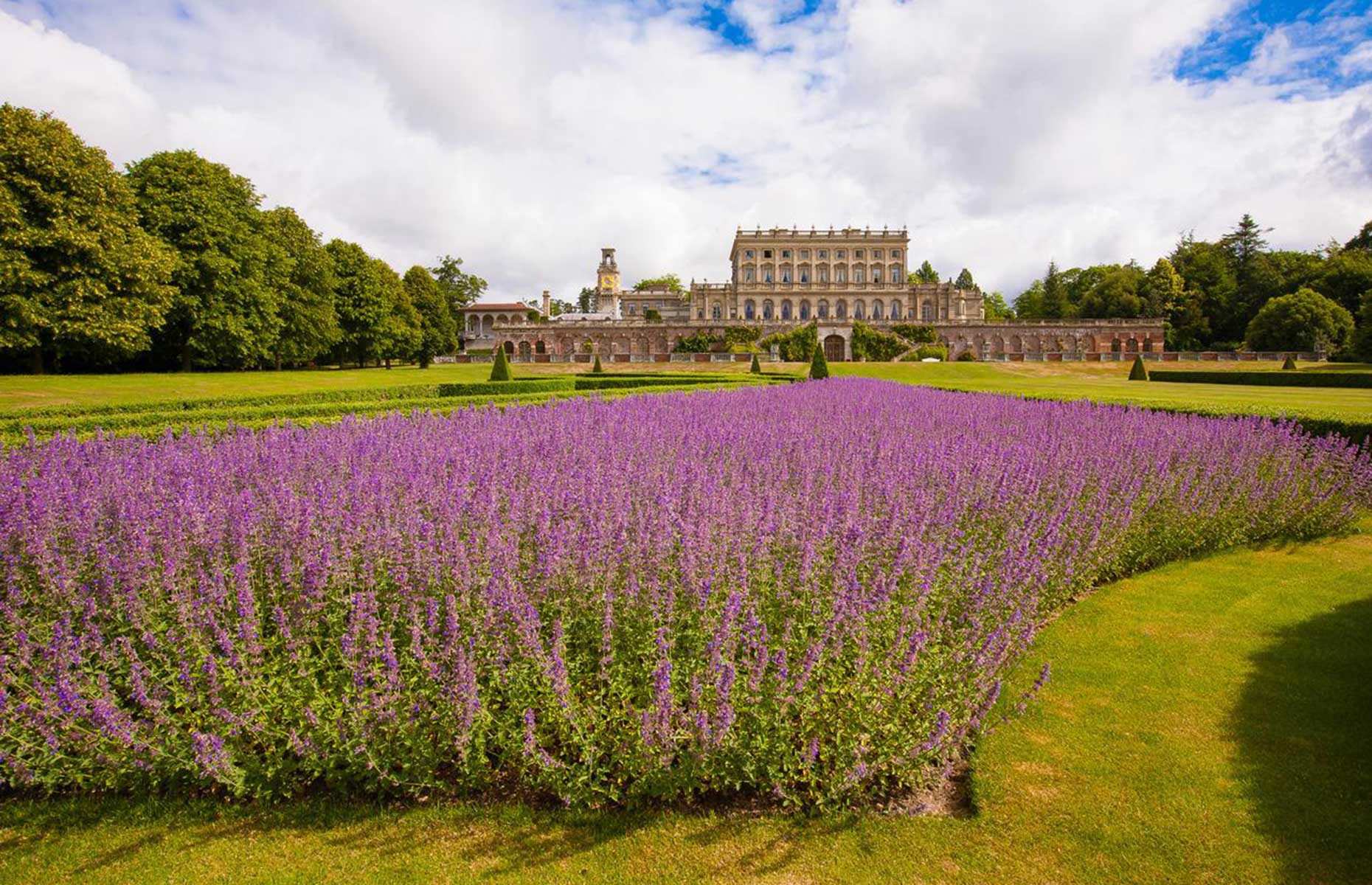 Cliveden/Booking.com
Day 2: Along the Thames
Take a hike to: Marlow. Join the Thames Path at Cookham for a stroll along the river's edge to Marlow. It's five miles if you walk all the way but you can break the journey at Bourne End, once home to author Enid Blyton.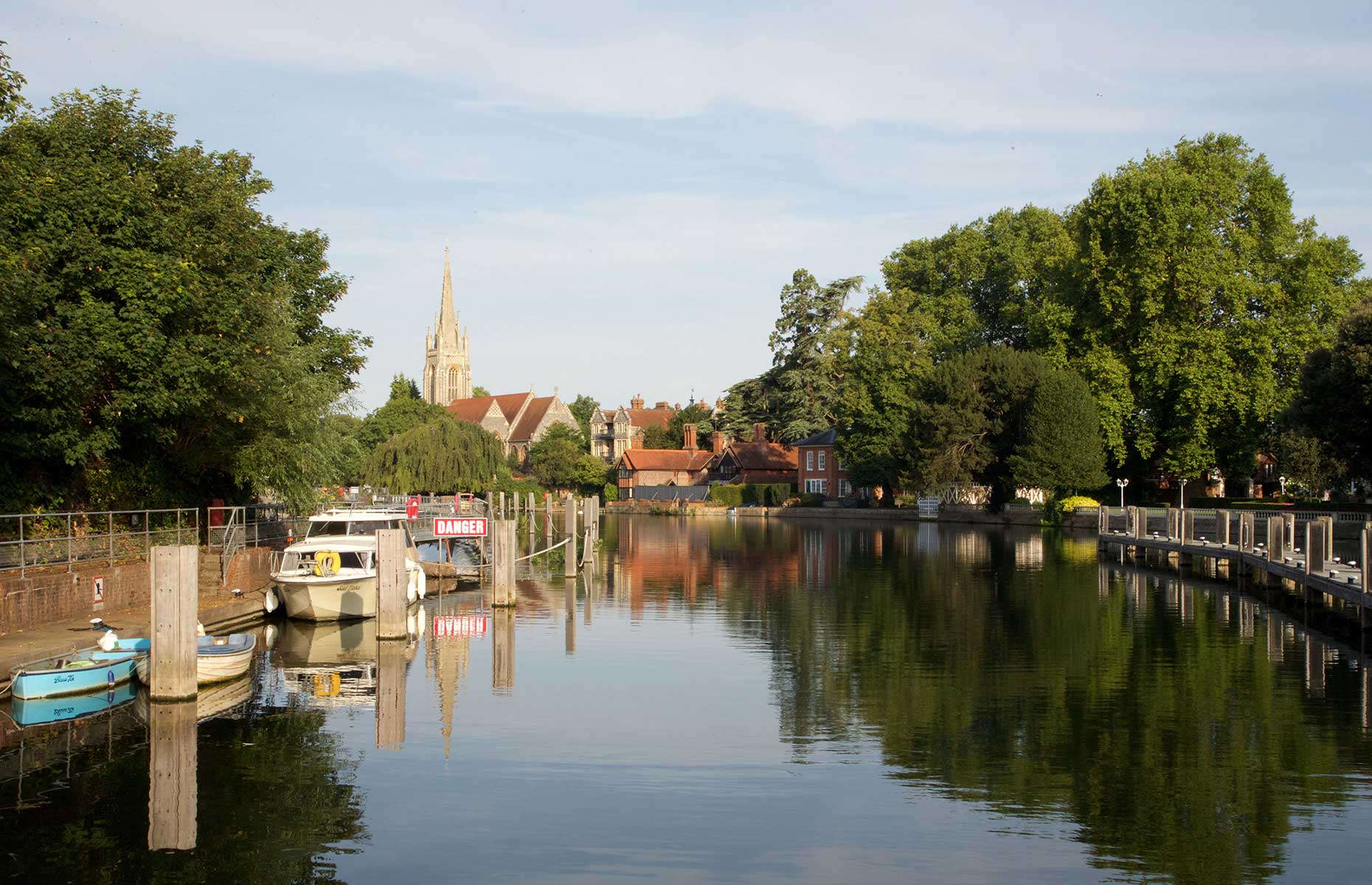 Nick Smith/GreatWestWay.co.uk
Or enjoy a leisurely cruise with: French Brothers. Board at Windsor for a short (40min) potter upriver to Boveney Lock. You'll get a cracking view of Windsor Castle, as well as Eton College and Windsor Racecourse.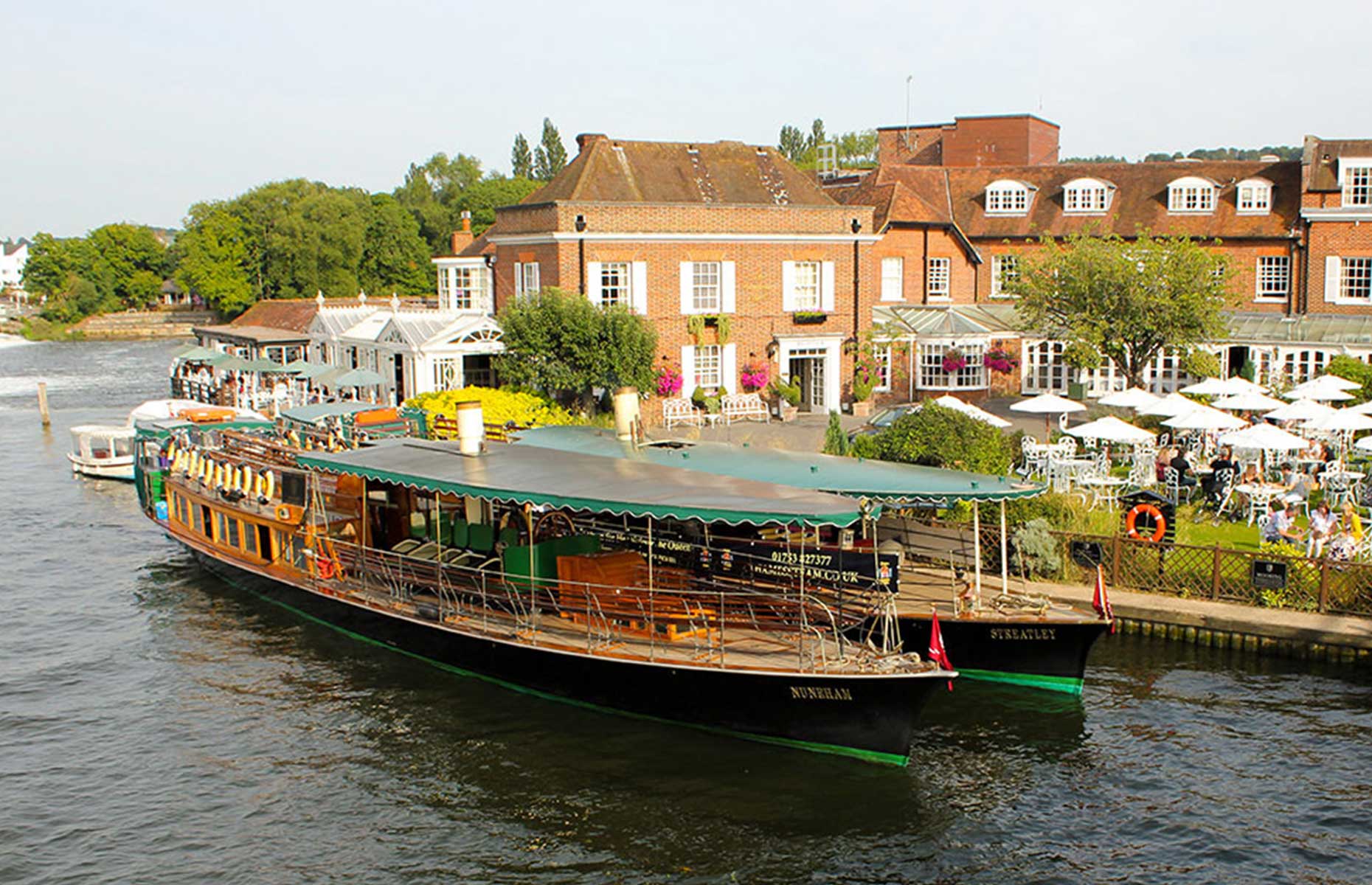 GreatWestWay.com
Fancy a swim? Take a seat poolside at: Thames Lido. Book in for the swim and lunch package at this beautifully restored lido in Reading and you can take a dip in the Edwardian outdoor pool before a two-course Spanish-themed feast.
Prefer a pint? Grab a table at West Berkshire Brewery. This modern craft brewery serves tacos, pizzas and burgers to soak up its flavour-packed beers. If you don't know your pale ale from your bitter this is the place to earn your beer stripes.
Stay after last orders at: the Royal Oak. Challenge to locals to a games of boules or simply sit and while away the afternoon over a few local beers at this traditional English pub. The cute village of Yattendon is on the doorstep for a pre-dinner wander and, on cooler nights, there's a log fire to come back to. Beers from West Berkshire Brewery are served and the 10 rooms are a conveniently short stumble from the bar.
Day 3: Into Wiltshire
Discover local industrial heritage at: Crofton Beam Engines. The steam-powered beam engines at Crofton are no museum piece, these are the oldest working beam engines in the world, built to pump water up to the Kennet & Avon canal's highest point. Tour the fascinating pumping station then take in life on the canal with a meander along the towpath just outside.
Hit the shops in: Marlborough. One of England's most attractive market towns, Marlborough has a wide high street lined with boutiques and cosy places for lunch (try Dan's for fresh, modern small plates).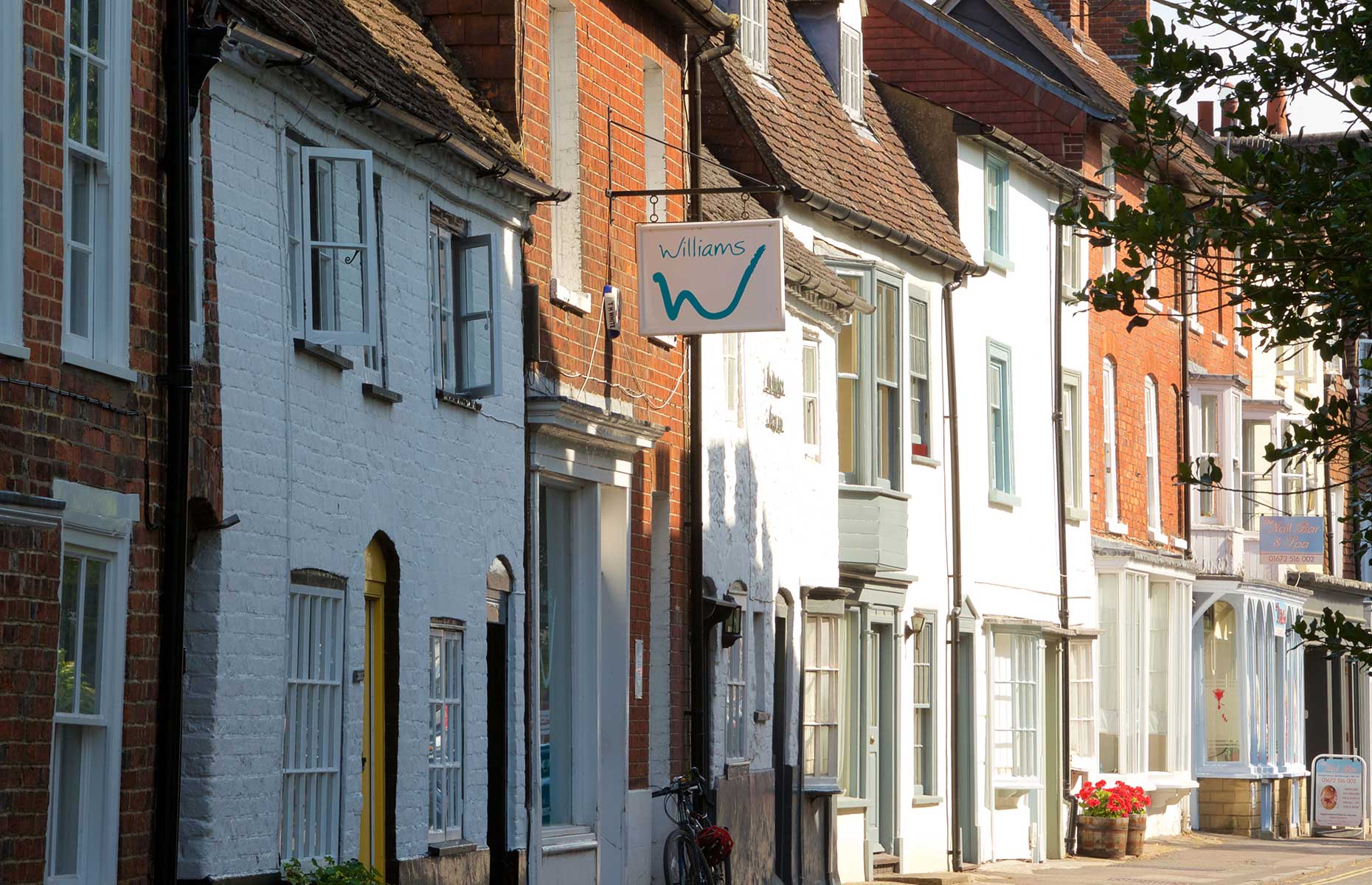 Nick Smith/GreatWestWay.co.uk
Touch the stones at: Avebury. Larger than Stonehenge and free to visit, Avebury is the more pleasant of Wiltshire's two stone circles to spend the afternoon. Wander among the stones here, touching them as you please and snap a shot of you sitting in one of them, the so-called Devil's Chair.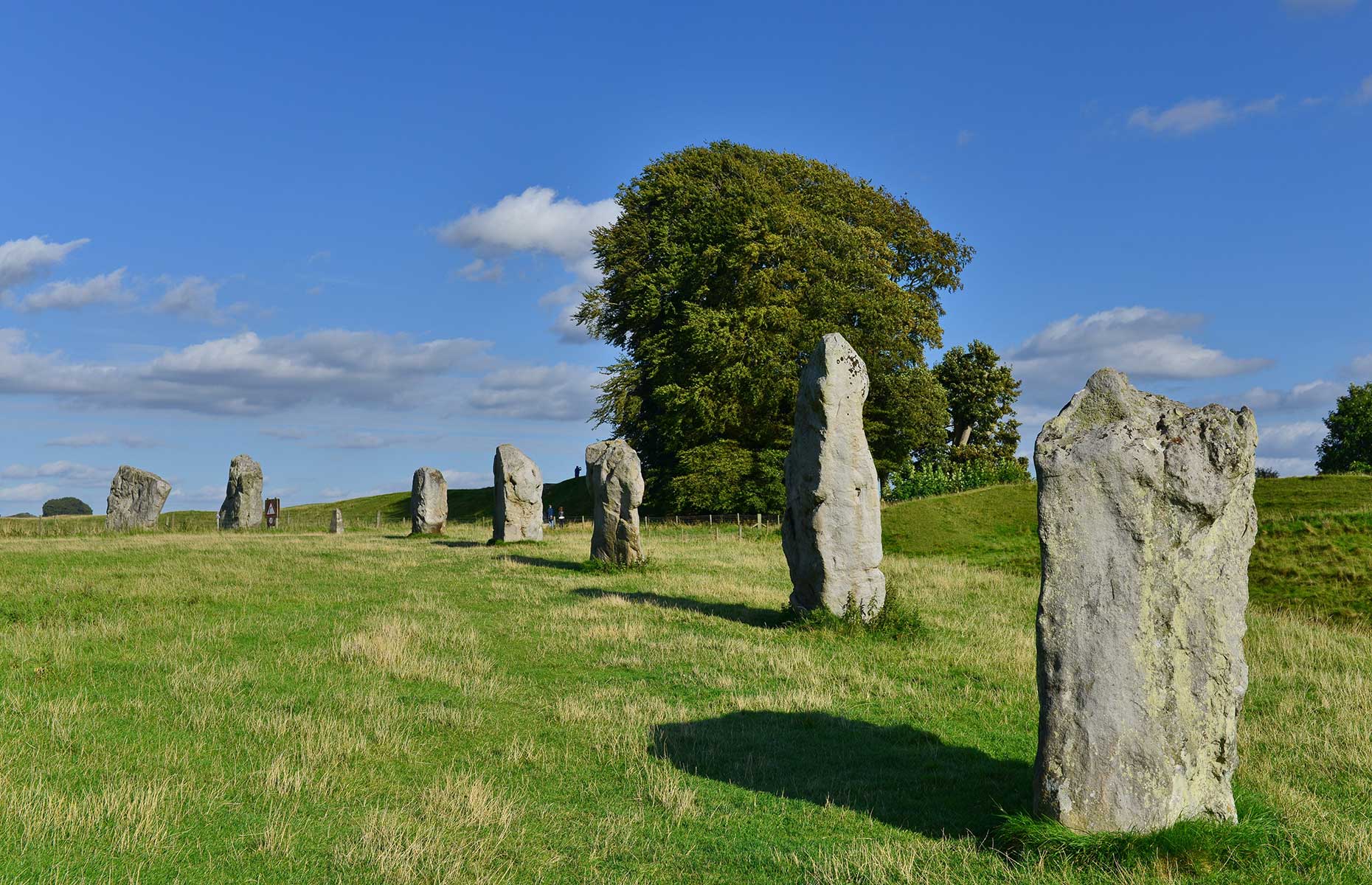 1000 Words/Shutterstock
Spend the night in: Devizes. Drive across the chalk downs to reach Devizes, stopping overnight in one of the Peppermill's modern, cosy bedrooms. Dinner is served downstairs and it's only a few doors from the Vaults Ale House, the perfect place for a nightcap.
Day 4: Around the Cotswolds
Step back in time at: Lacock. This picture-postcard village is so well-preserved it's looked after by the National Trust – and has been used for dozens of TV programmes, including Downton Abbey and the BBC's Pride and Prejudice. Lacock Abbey (pictured below) has also appeared on screen, in the Harry Potter films, and is an atmospheric place to poke about in.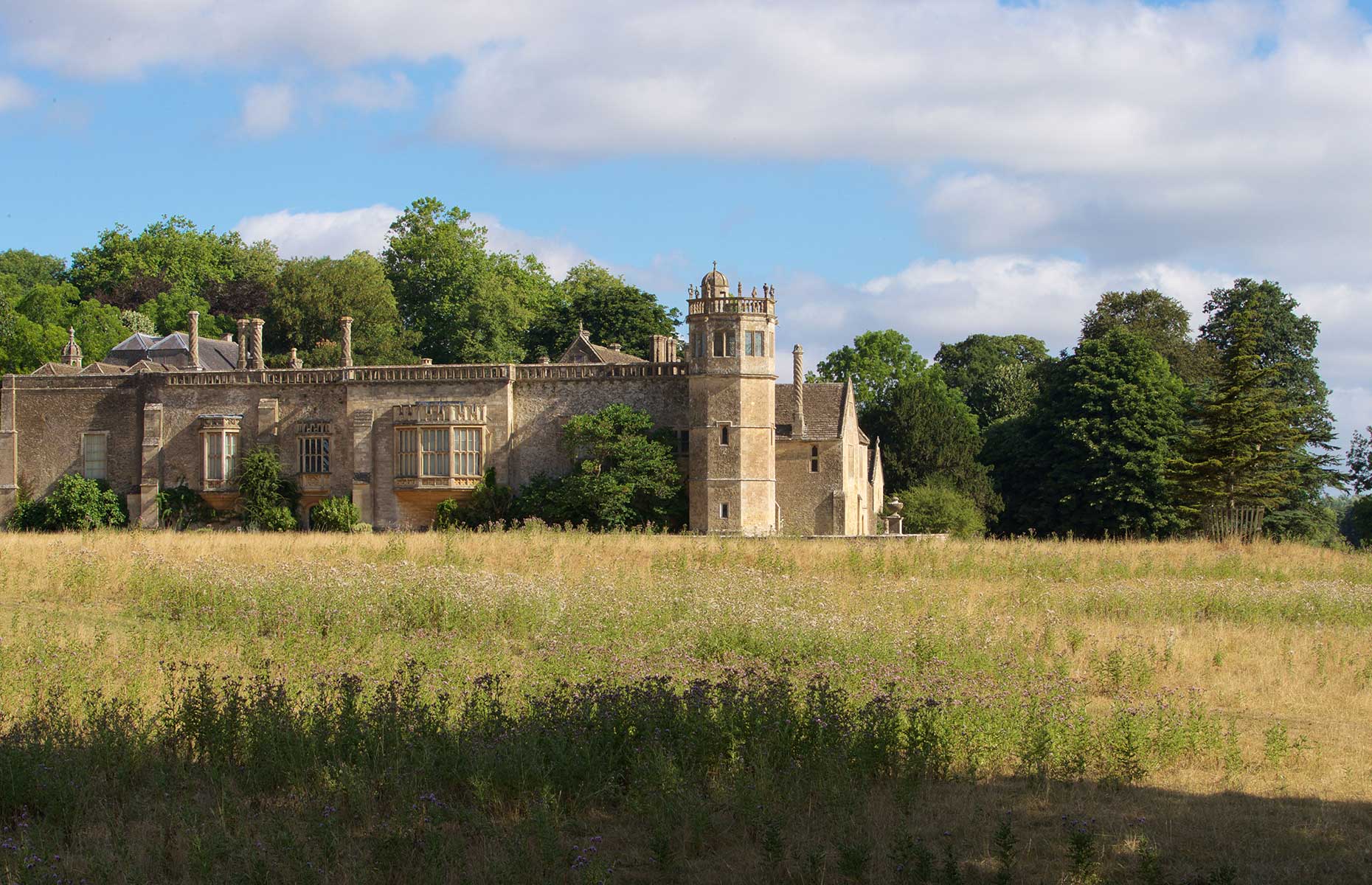 GreatWestWay.co.uk
Walk beneath giants at: Westonbirt. The National Arboretum is home to hundreds of towering tree species, reached along 17 miles of looping paths. Take a walk through the stately Old Arboretum or wander through wilder Silk Wood and don't miss the chance head up into the tree canopy on the elevated Treetop Walkway.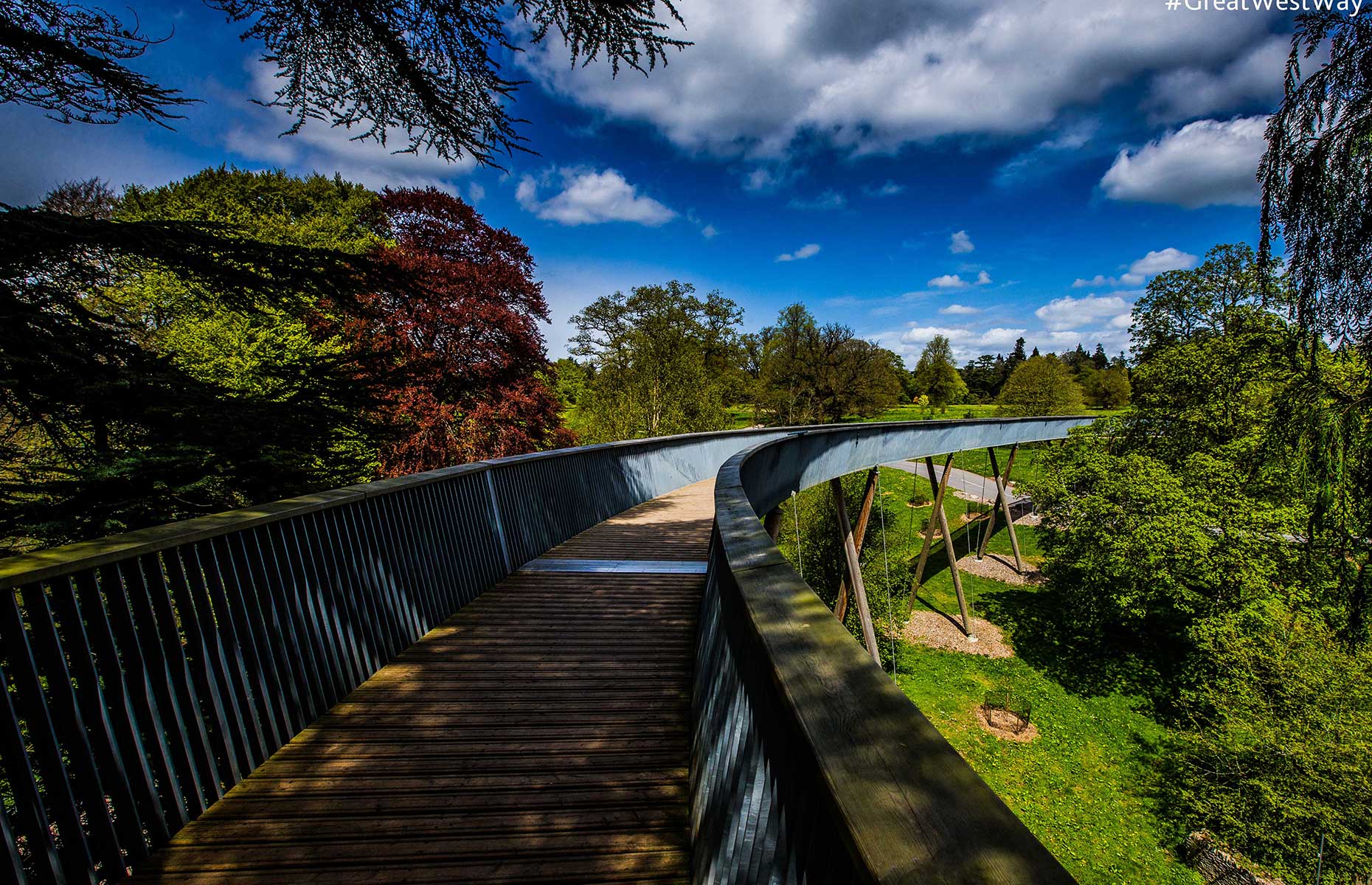 Johnny Hathaway/GreatWestWay.co.uk
Or tour a royal garden at: Highgrove. The gardens at Prince Charles' residence Highgrove were crafted from scratch by the Prince himself and have long pioneered organic practices. Guided tours take in the Kitchen Garden and the atmospheric Stumpery, where ferns grow among upturned tree stumps.
Bed down at: Whatley Manor. Set in 16 acres of gardens, this country house hotel is one of the Great West Way's most luxurious places to stay. Rooms are elegant and the Dining Room has a Michelin star, so stay in – and dress up – for dinner.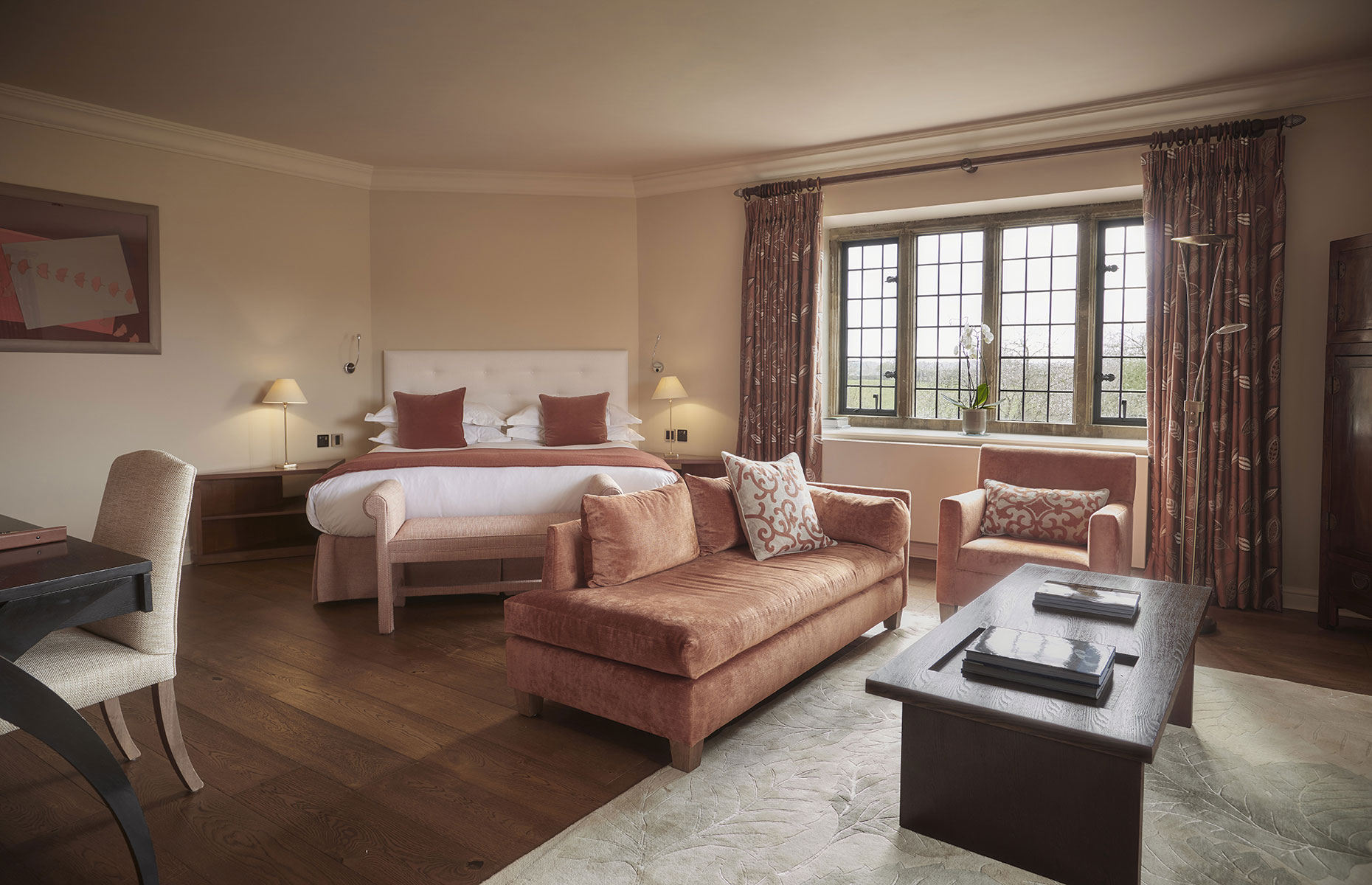 Courtesy of Whatley Manor
Day 5: Bath
Follow in Roman footsteps at: the Roman Baths. See where Bath began at the Roman Baths, where the Sacred Spring bubbles up at a constant 46.5 degrees and the steaming Great Bath is flanked by imposing 19th-century pillars.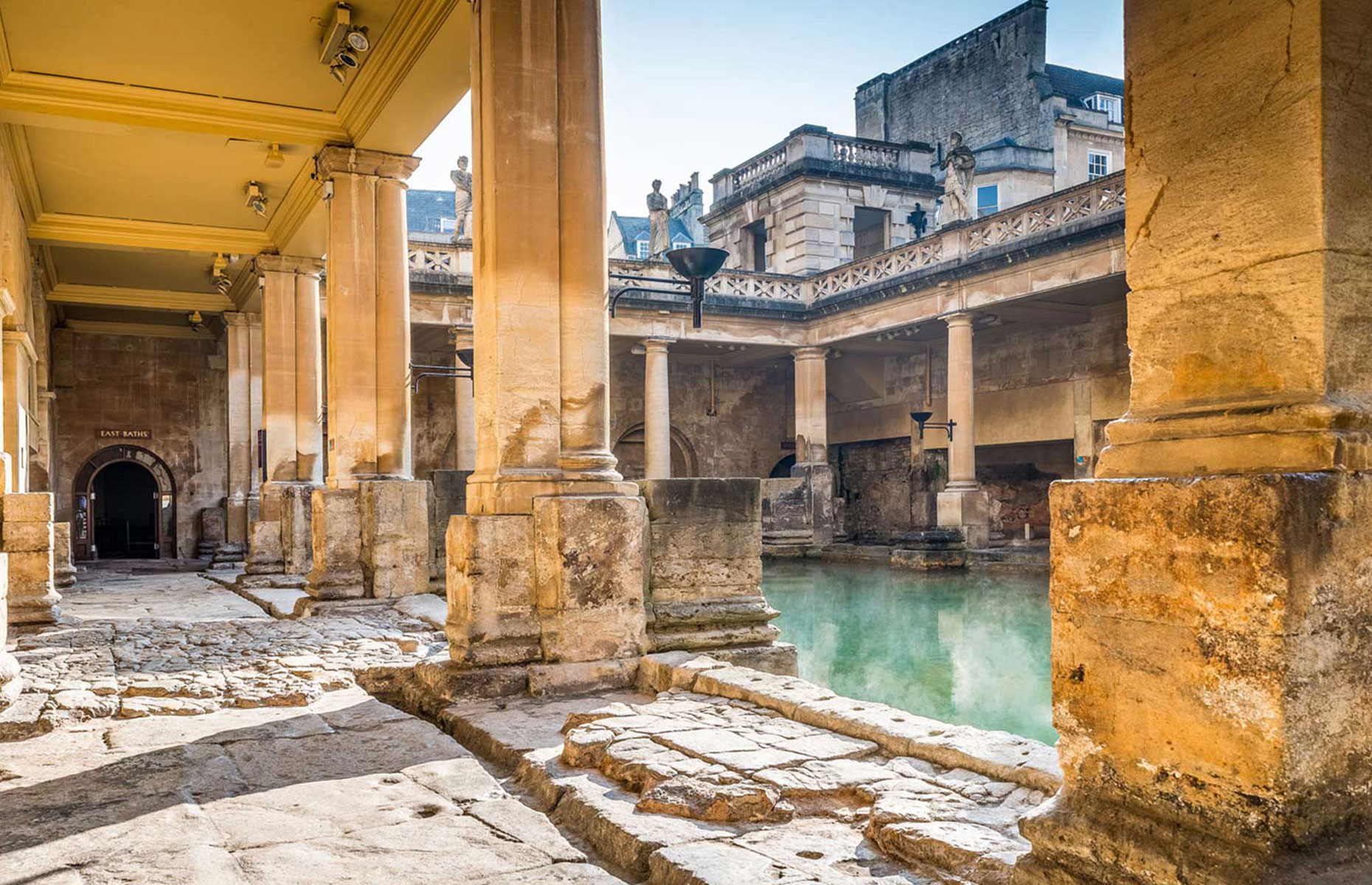 VisitWiltshire
Soak in style at: Thermae Bath Spa. Experience the thermal waters for yourself at this modern spa complex, which tempts bathers in with its rooftop pool, complete with views over neighbouring Bath Abbey. There's also an indoor pool with hydrotherapy jets and treatments including the dreamy watsu in-water massage.
Take afternoon tea in: the Pump Room. Once the heart of Georgian Bath society, the Roman Baths' Pump Room is still the city's finest place for afternoon tea. The Pump Room Trio provide a backdrop of classical music while you make your way through the tiered stand of sandwiches, cakes and scones washed down with loose leaf tea and – why not – a glass of champagne.
Get back in the water at: the Gainsborough. The only hotel in the UK to have access to natural thermal waters, the Gainsborough offers another chance for a soak, in its opulent Spa Village and even in some of its rooms (book a Bath Spa room to get taps that run with thermal waters).
Day 6: Bristol
Step aboard Concorde at: Aerospace Bristol. Don the shades and pretend to be a film star as you climb the steps up to Alpha Foxtrot and poke your head inside the cabin. You'll get a glimpse of the cockpit too and can learn about the history of this much-loved plane in the surrounding museum.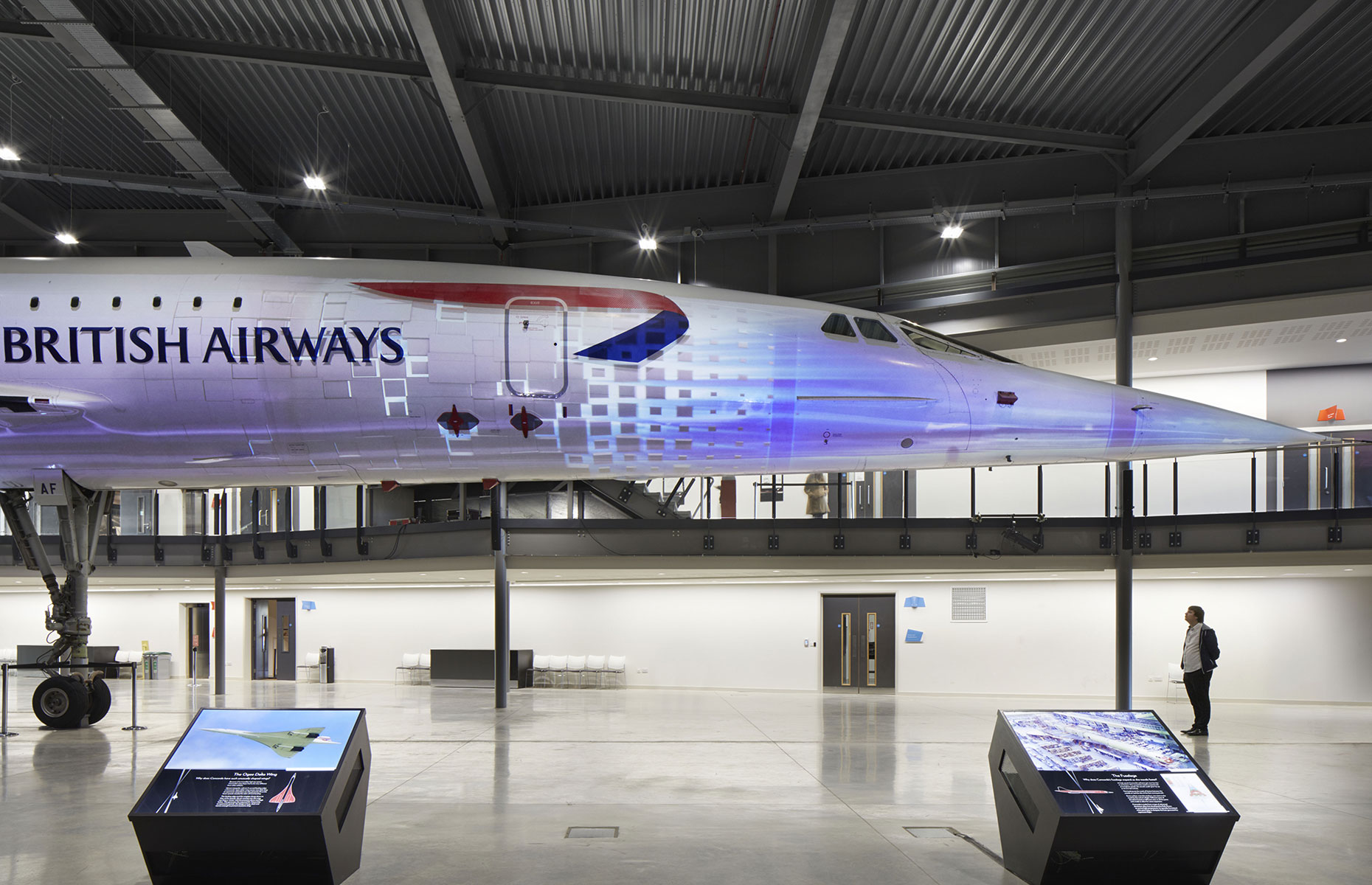 GreatWestWay.co.uk
See world-famous street art: on the Banksy Bristol Trail. Download the app and follow an interactive map around Bristol, taking in some of Banksy's best work. You'll walk around the Floating Harbour and head to Stokes Croft, the city's street art hub.
Climb the rigging at: SS Great Britain. Built by Isambard Kingdom Brunel, this pioneering ship sped across the Atlantic and round the globe to Australia, clocking up over a million miles at sea. Book ahead for Go Aloft! and you can climb her rigging, rising 82 feet (25m) above the deck and edging out along the main yard for unparalleled views of Bristol's Harbourside.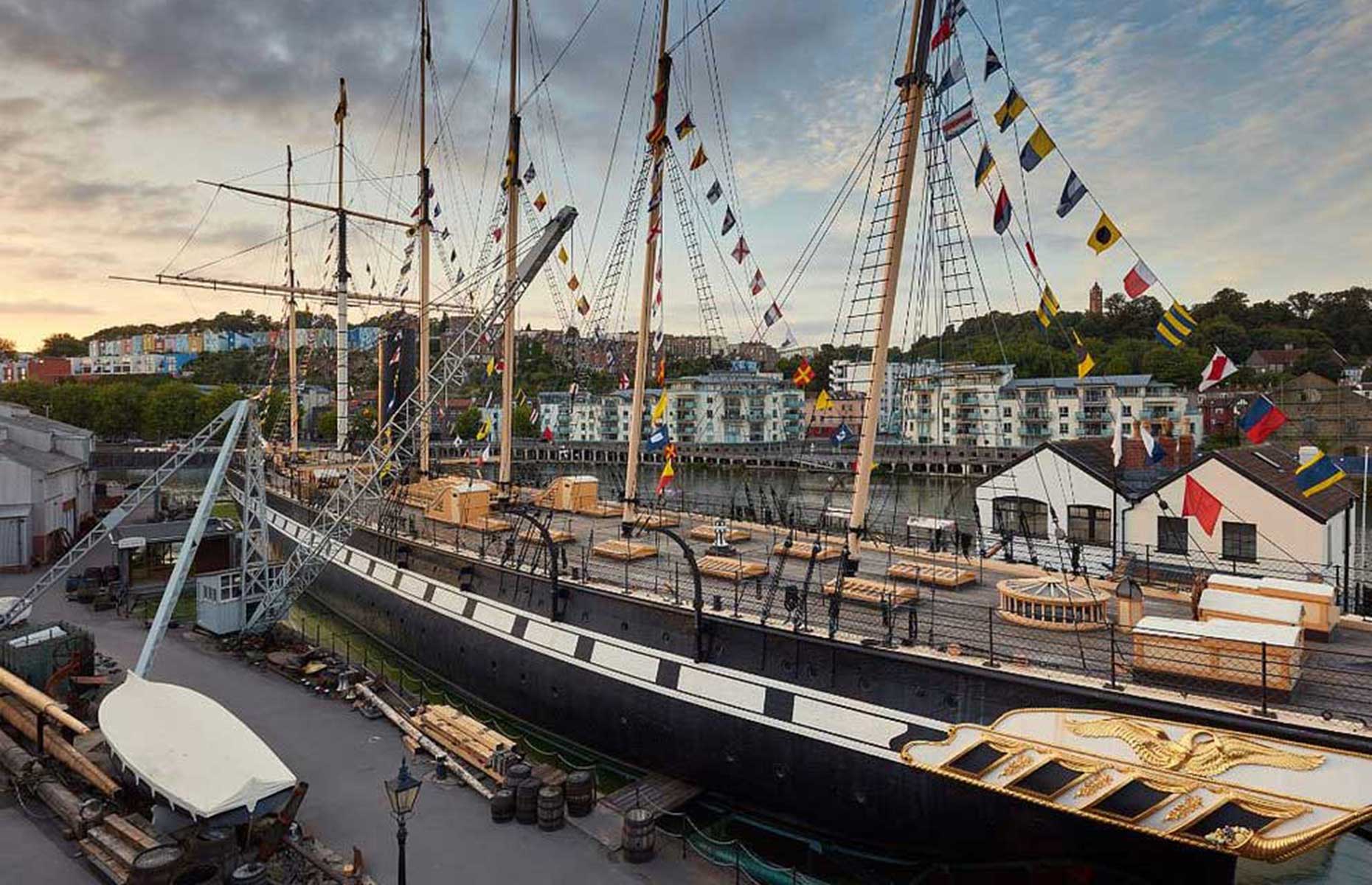 GreatWestWay.co.uk
Or float along the Avon Gorge with: Bristol Packet. Book ahead for an afternoon cruise from SS Great Britain along the dramatic Avon Gorge to Brunel's other masterpiece, the Clifton Suspension Bridge. You'll see the bridge from beneath its soaring wrought iron span before heading back to the city.
Don't miss dinner at: Paco Tapas. End your Great West Way journey with a feast at this excellent tapas joint down by the harbour. Staff here really know their stuff, so ask for recommendations – and for a glass or two of their best Spanish wine.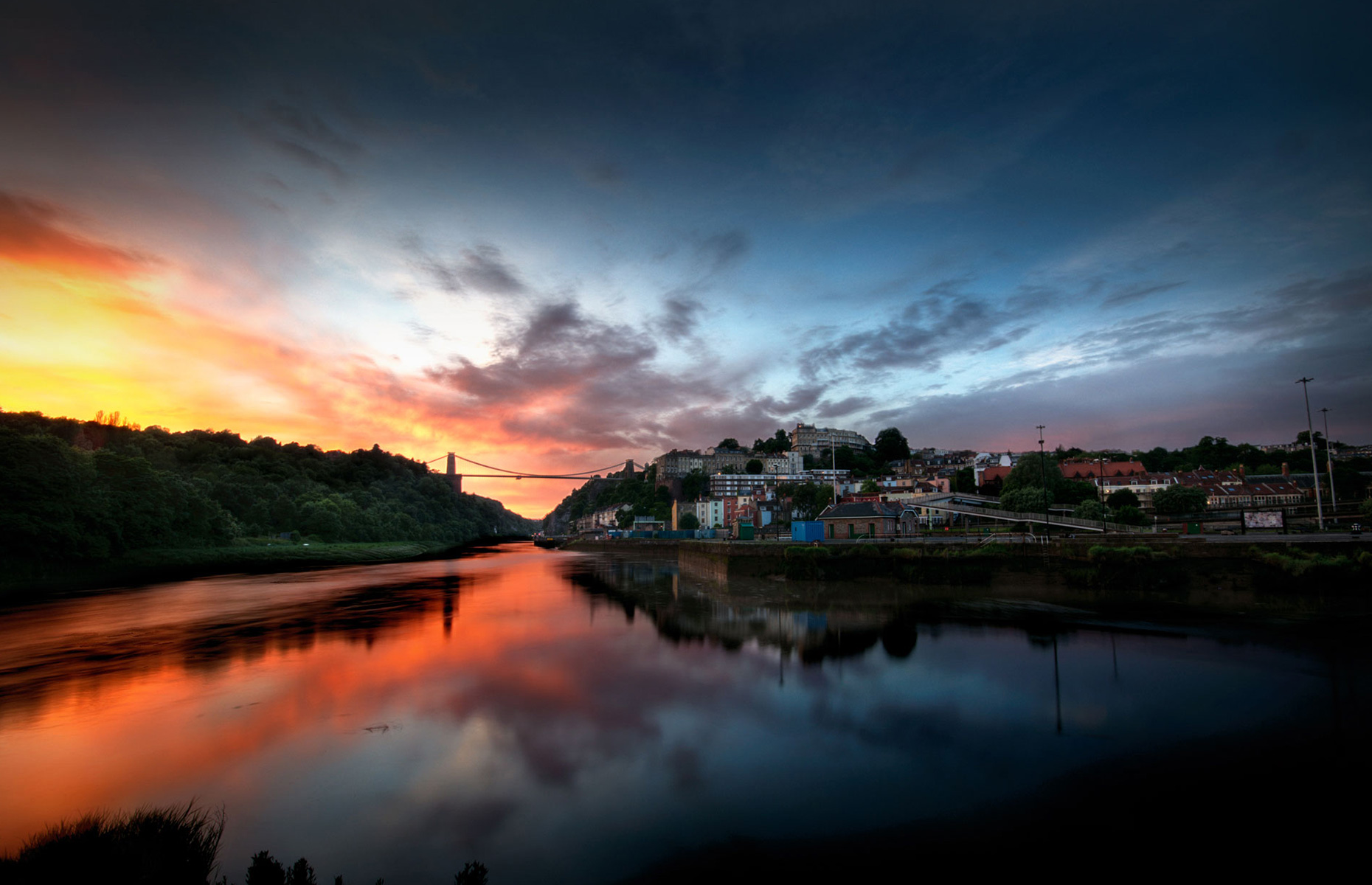 GreatWestWay.co.uk
Main image: Charlie Ross/Great West Way
Be the first to comment
Do you want to comment on this article? You need to be signed in for this feature