Sagres, Portugal: the top things to do, where to stay & what to eat
The scattered region of Sagres reclines on the very southwestern fringes of Portugal and indeed Europe, atop vast cliffs where the full brunt of the Atlantic sets the pulses of surfers racing.
Key areas in Sagres
Centre of the village
Sagres is a strung-out sort of place, a village only in name. It doesn't really have much of a centre as such so forget any aspirations about exploring a neat little concentric old quarter but embrace its unique character.
Most of the shops (many of them geared towards the burgeoning surfing scene), cafés and bars are dotted on or around Rua Comandante Matoso. South of this thoroughfare lies Praia da Mareta, a decent sweep of beach if you don't want to head out of town.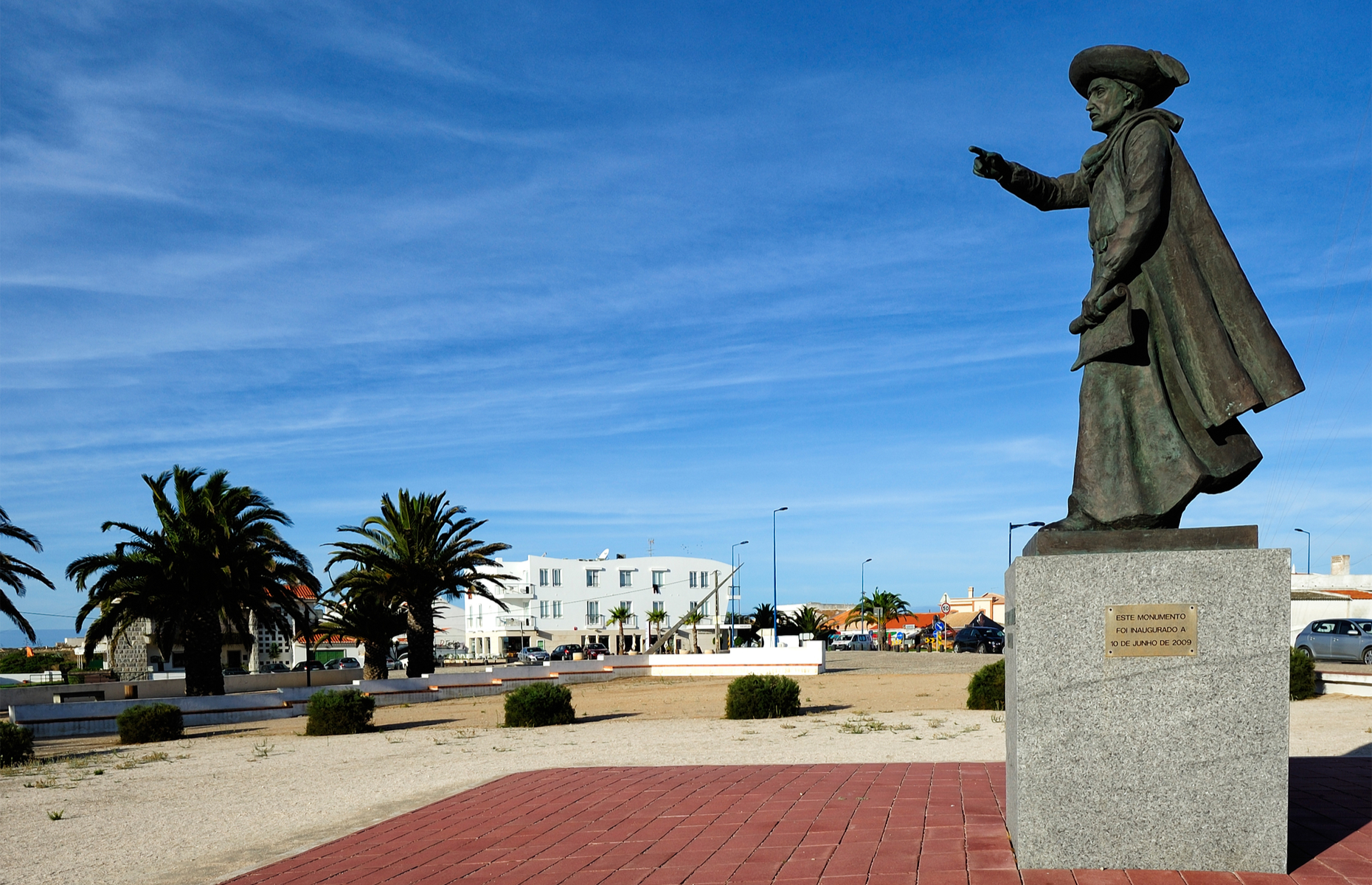 Andrey Lebedev/Shutterstock
Porto da Baleeira
Sagres, unlike many of the tourist orientated places further west in the Algarve, is still very much an active fishing village. You can ease down to the port to catch the little inshore boats and larger tuna-seeking craft busying about getting ready to head out into the ocean blue. Check out the small restaurant here for simply grilled, as-fresh-as-you-can-get seafood (see Where to eat and drink in Sagres for more information).
Fortaleza de Sagres and Cabo de São Vicente
Marking the most southwesterly point in Europe, Cabo de São Vicente sports a scenic lighthouse, a museum and a café. The fort meanwhile is said to be where Prince Henry the Navigator founded his school of navigation during the 15th century when Portugal was intent on 'discovering' all corners of the globe and then occupying as many of them as possible.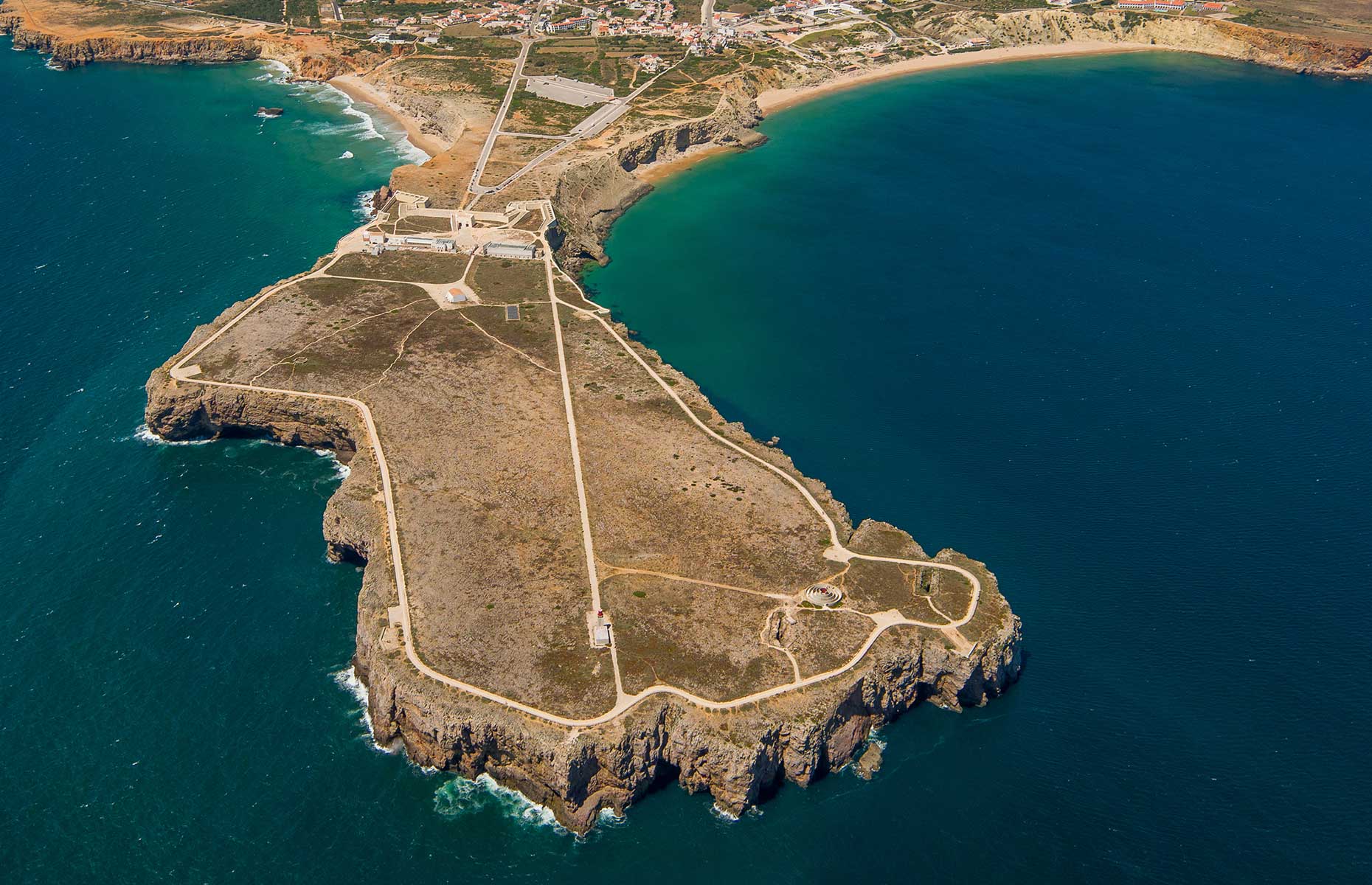 Courtesy of Algarve Tourism Bureau
Surrounding beaches
The Sagres region has an abundance of fine Atlantic beaches. In general those on the south coast tend to have calmer, more swimming conducive conditions than those on the western Costa Vicentina. Martinhal is a family-friendly strip beneath the eponymous resort.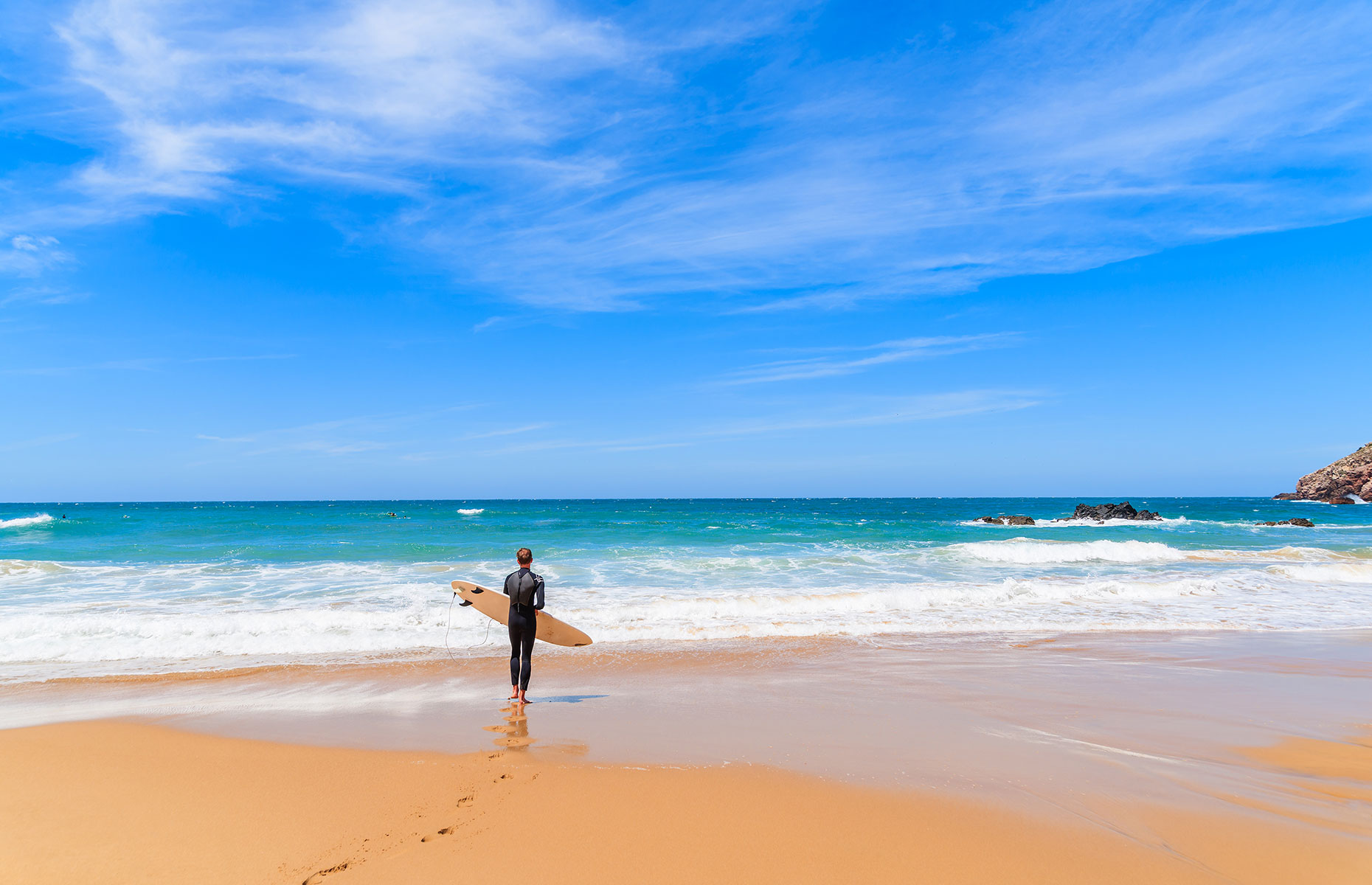 Pawel Kazmierczak/Shutterstock
Break north for stunners around Carrapateira, such as Bordeira and Amado. Amado is bounded by rugged cliffs and is the best surf spot of the two, while the one-mile sweep of Bordeira is backed by epic sand dunes. Bring a picnic as facilities are limited at both spots.
The best hotels in Sagres
Sagres doesn't have the same breadth of hotel choice as the Algarvian resorts further east but the stylish, refurbished 4-star Memmo Baleeira right on the coastline works well as a base. Make sure to book a waterfront room with a view over the Atlantic.
For families, the Martinhal is handily one of the best family-friendly hotels. Real thought has gone into how to make the plush accommodations, slew of restaurants and myriad facilities work for both little ones and parents.
Out of town, Aqua-Ventura is ideal for adventurous souls looking for something different. This off-the-grid oasis is located in a secluded valley a few miles into the hinterland. The creative force behind it, Jonathan, built the charming eco accommodations himself and he runs everything from walking trips and rock climbing, through to sea kayaking and surfing lessons, with his wife Violeta working wonders in the kitchen. A team of dogs is on hand to accompany guests on shorter walks.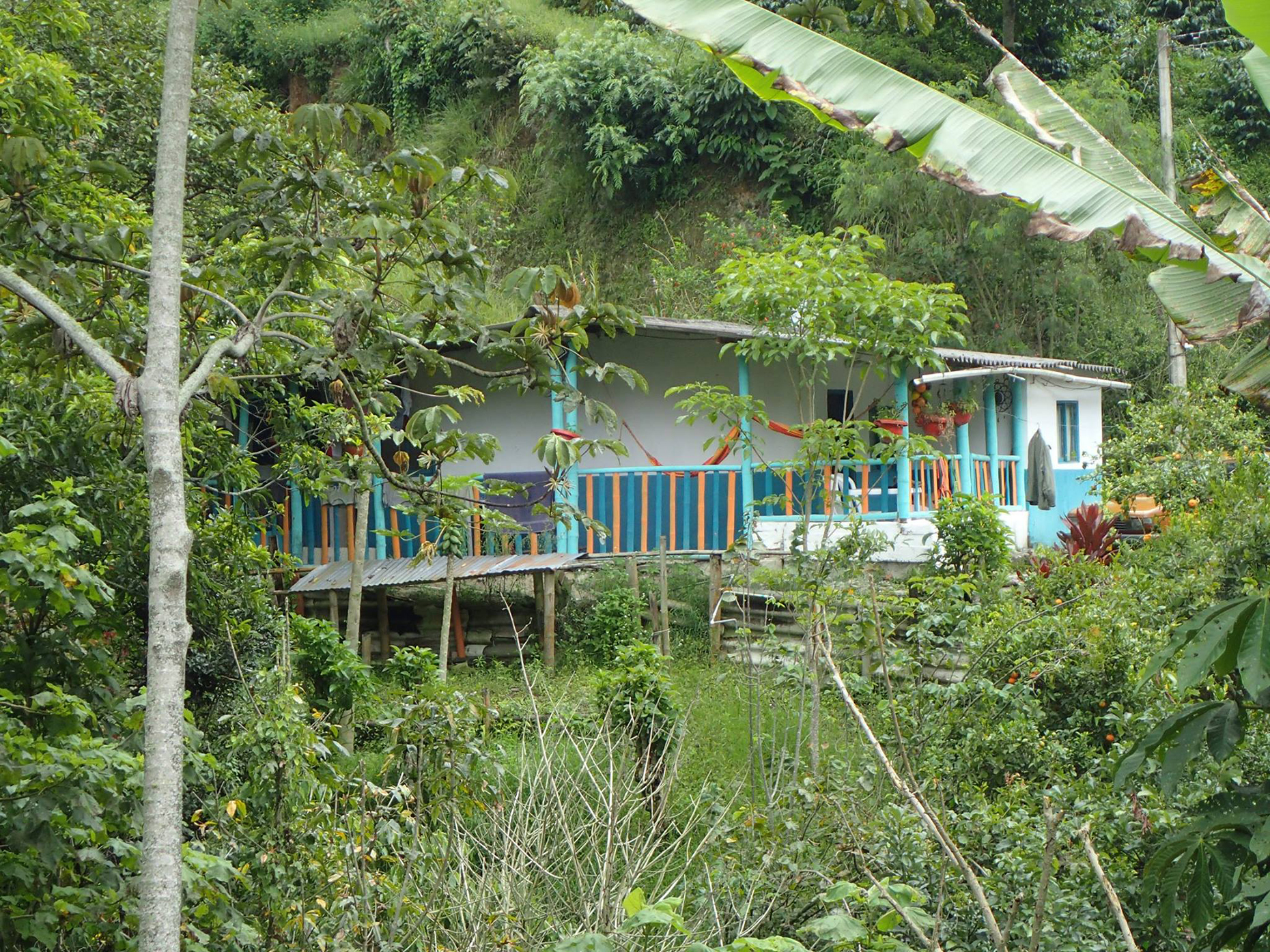 Aqua-Ventura/Facebook
The top things to do in Sagres
Head out to Cabo São Vicente
You have to come out of town to visit this mystical spot where Europe disappears and the baleful Atlantic takes over. You will never forget gazing over that famous lighthouse at sunset as you scan the waters for whales and dolphins, and the skies for seabirds. There is a modest museum and a small café here too. Even if you visit during the day to check these out, make sure to return for sunset.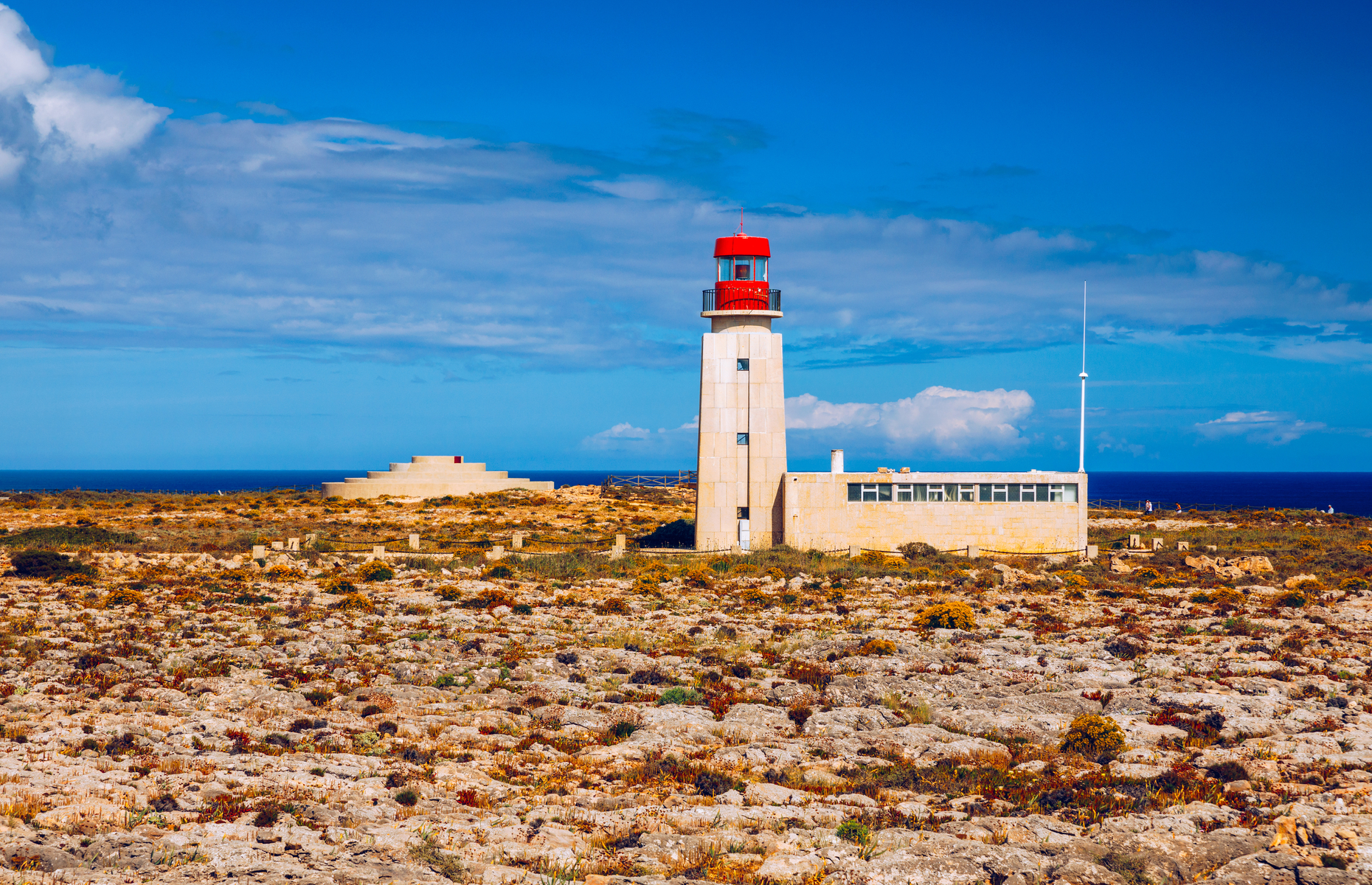 DaLiu/Shutterstock
Explore the Fortaleza de Sagres
Don't just admire its epic setting and rugged walls, delve inside this sprawling fort complex. Enter through the Porta da Praça and instantly slip back through the centuries. Make sure to explore the chunky bastions of Santo António and Santa Bárbara. The most intriguing feature is the Rosa dos Ventos, a mysterious, massive compass-shaped construction. It may date back as far as the days when Portuguese explorers planned their adventures here on the edge of the known world.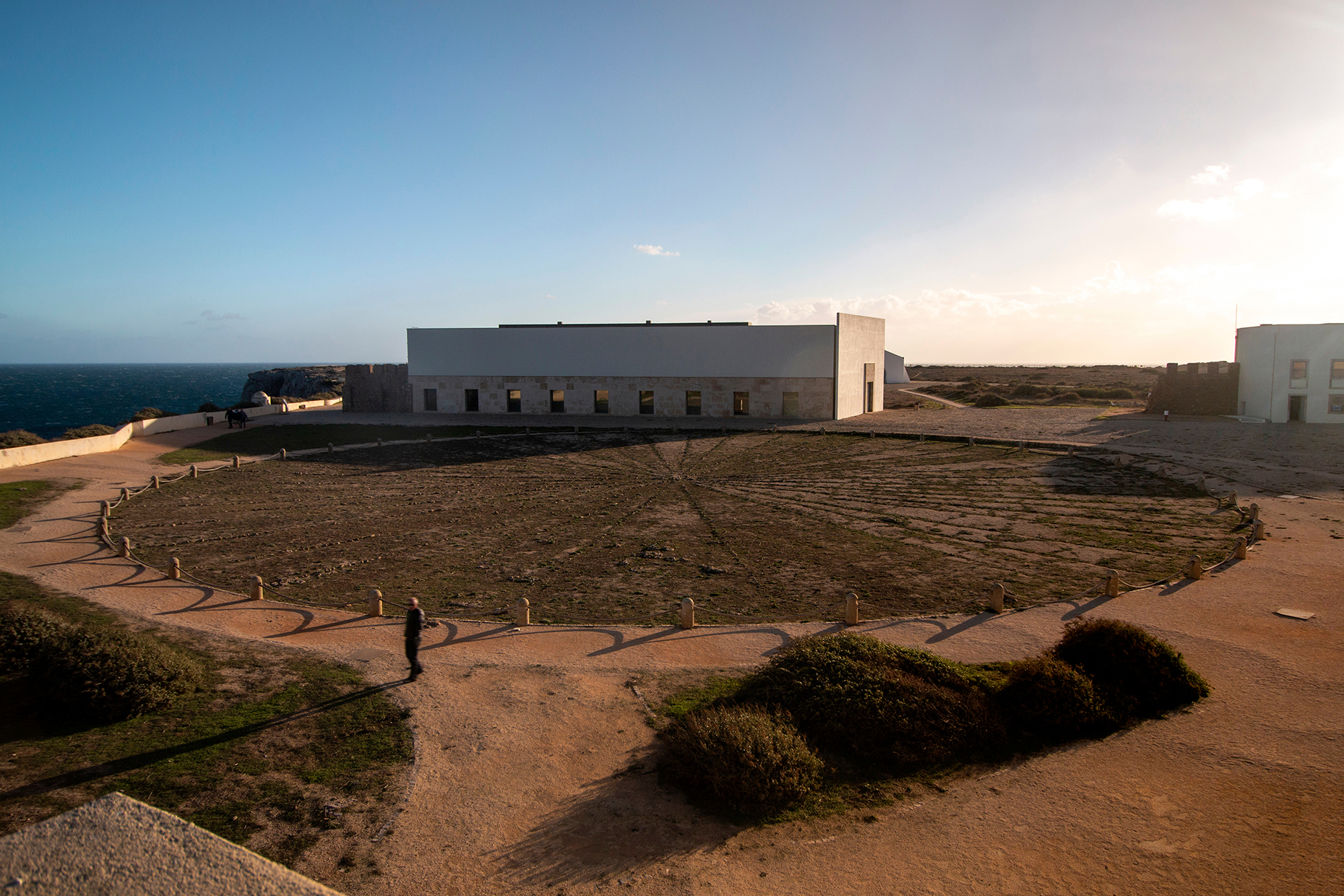 Mauro Rodrigues/Shutterstock
Learn to surf
There are a sprinkling of surf schools in Sagres such as the Algarve Surf School. You can rent out boards and wetsuits too. Aqua-Ventura can organise a session for everyone from complete beginners looking to hit the surf for the first time through to more experienced boarders keen to really test themselves with some world-famous breaks. They can also set you up with a half-day bodyboarding which is much easier to get the hang of.
Carrapateira, a low-key surf centre with its own breaks, is a great place to spend the day on the waves. Get out to sea then relax at one of the pristine beaches, accessible from the village across those dunes. If you tire of the surf, check out the Museum of Land and Sea in the village. This striking contemporary space delves back into the region's history as a fishing hub.
Take a hike
There are some excellent walking trails in the Sagres area and UK operator KE Adventure recently launched week-long walking holidays here. Aqua-Ventura can take guests out (the long-distance Rota Vicentina trail handily runs right by the property). You can easily take yourself to walk a section too.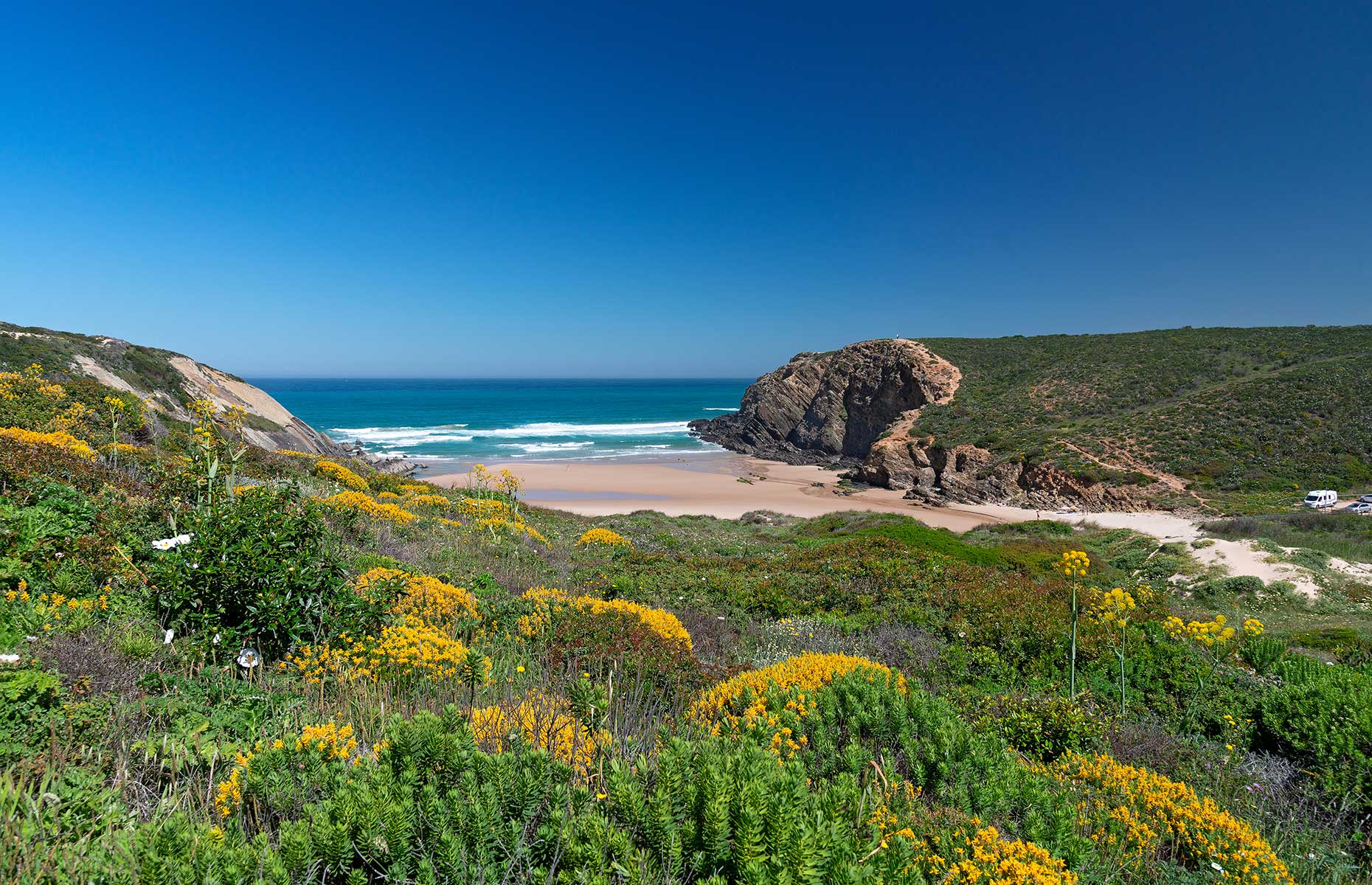 garlaschelli franco/Shutterstock
An easy route would be a circuit around Bordeira and Amado beaches. Perhaps the most spectacular hike is the jaunt from near Vila do Bispo north up the rugged coastline in search of Amado.
Go shopping
Sagres has become a real surfing hub over the last decade and the village is sprinkled with a gaggle of independent surf shops. Even if you're not a surfer you can pick up well-designed t-shirts and shorts. For tasteful, design-led souvenirs check out Sagres Design Shop (Rua Comandante Matoso 8650-357).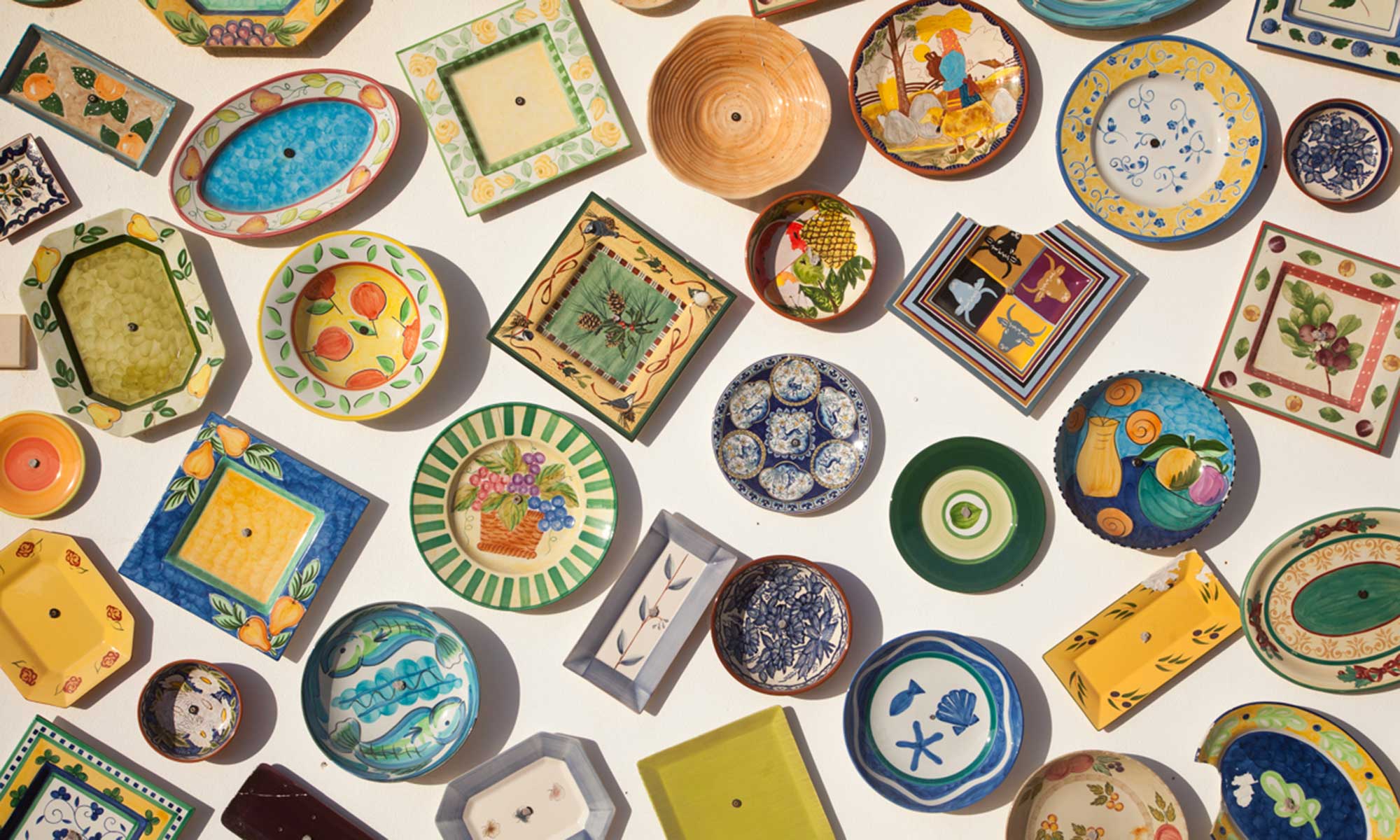 Courtesy of Carlos Duarte/Algarve Tourism Bureau
Where to eat and drink in Sagres
Seafood is the star in the Algarve and there are plenty of places to enjoy the local catch in Sagres. Down at the port, A Sereia is a no-frills restaurant where you can choose to dine on their sunny terrace, or duck inside and sit by the window watching the fish auctions. The fresh catch of the day is on offer alongside an à la carte menu. A litre of vinho verde here comes in under €10 (£9).
If you're visiting the fort and cape, head to A Sagres for a bite to eat. The chilled-out, very Sagres, restaurant is handily located close by. Seafood and grilled meat dishes star in a restaurant that's very much a local spot. Check out the great value prato do dia (dish of the day).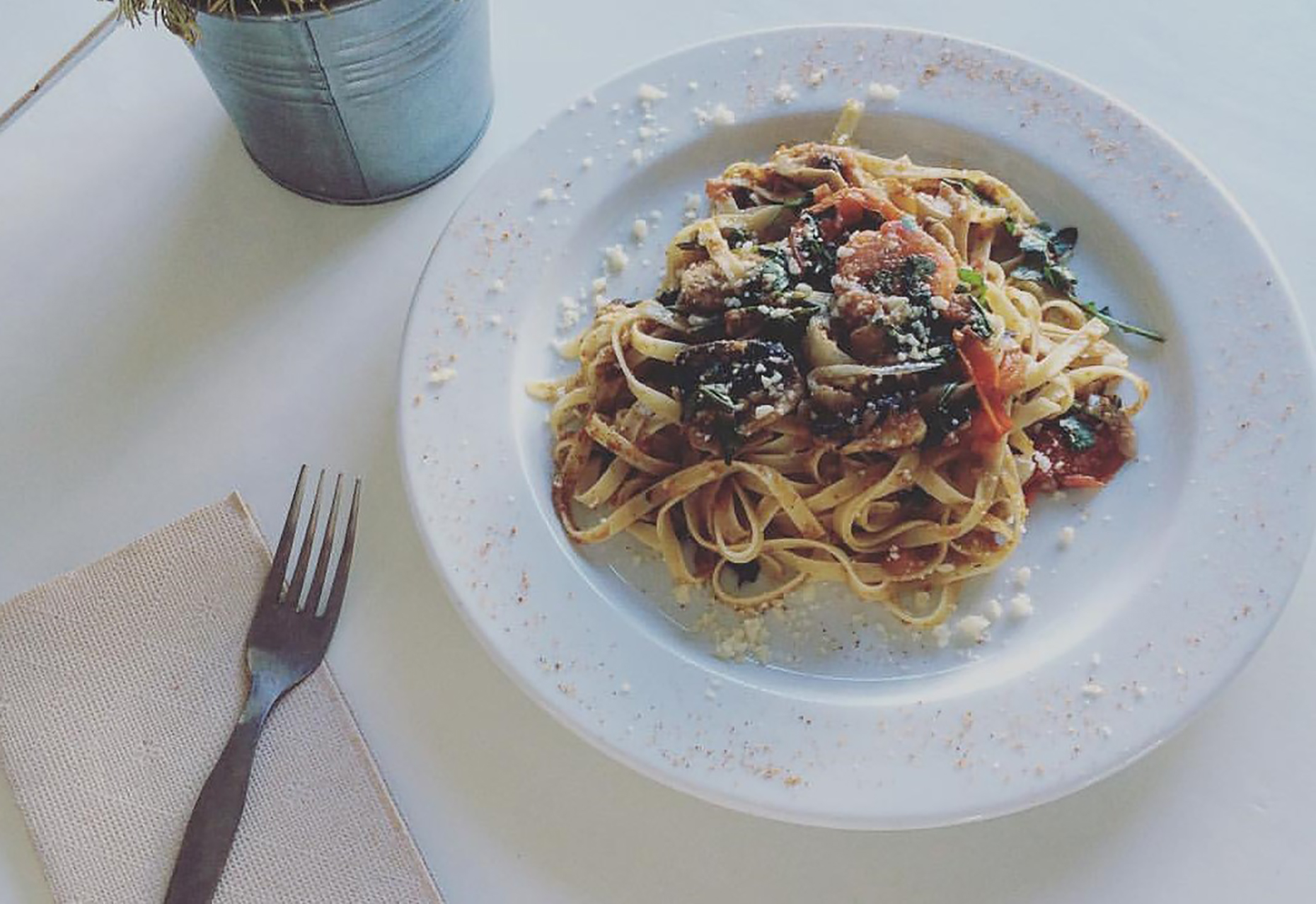 Restaurante "a Sagres"/Facebook
Inland, for a slightly more formal seafood feast, check out Retiro do Pescador. Their traditional clams in garlic are delicious as are their cataplana – vast seafood stews served in heaving metal cooking pots. They offer excellent wines from the neighbouring Alentejo region too.
A Casinha is a stylish seafood option that also specialises in cataplanas, with its octopus rice legendary too. But if you want more than catch of the day on the menu, Mum's tempts with mainly vegetarian dishes which are lapped up by the surf crowd. Top tip: try out a few cocktails from their great list.
Those with a sweet tooth should make at least one visit to Gelateria Al-ice for homemade ice cream. They serve a vegan version too.
The surf tribe fuel much of the local nightlife with many local cafés and restaurants turning their hand at being some sort of drinking den once the sun sets. The epicentre of local nightlife is on and around Rua Comandante Matoso.
Agua Selgada is where to head if you fancy a well-mixed negroni guaranteed to get your night off to a flying start. Charmingly they have a retro-style table football game to play too. Dromedario is an old timer where cold beer and cocktails are occasionally backed up by ropey karaoke. If it's just a chilled place to enjoy a cold beer at sunset you're after, the Chiringuito Resto Bar above Mareta beach fits the bill.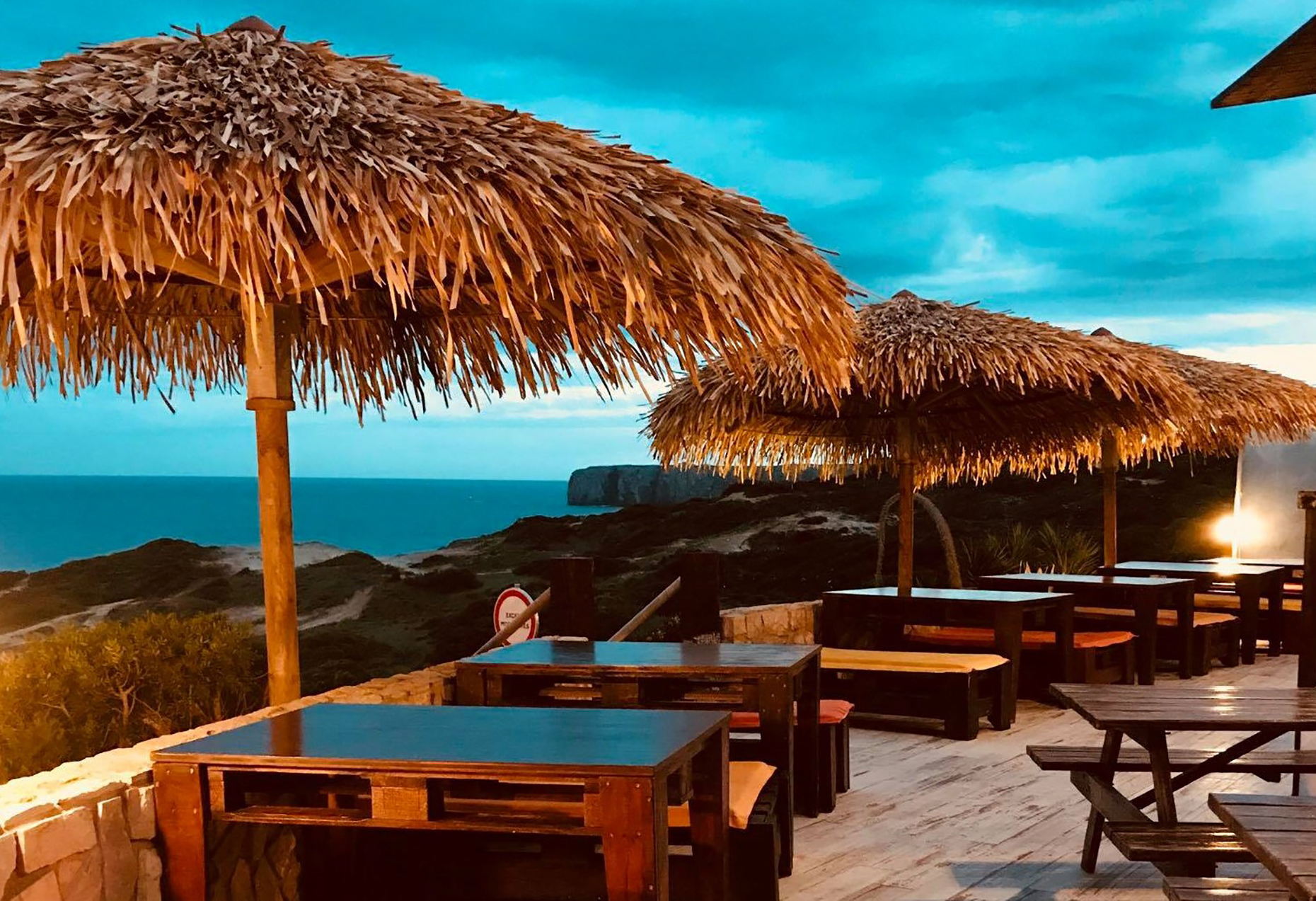 Chiringuito "Praia da Mareta" Resto Bar/Facebook
Lead image: dvoevnore/Shutterstock
Be the first to comment
Do you want to comment on this article? You need to be signed in for this feature