Ultimate guide to Edinburgh's festivals
It's not all about the Fringe, Edinburgh has an exciting calendar of festivals year-round. Here's how you can best enjoy the Scottish capital's myriad festivals, including where to stay, where to eat and how to escape the crowds
Why go?
With the medieval footprint of the Old Town and the well turned out New Town, all presided over by its own Highlands park in miniature, Edinburgh is an enigmatic city at any time. Perhaps it's the omnipresent centuries-old stone buildings that hold history in their walls, the gloomy gargoyles that leer at you from ancient churches, or the secret lanes that sneak away from busy thoroughfares, but there is an atmosphere about Edinburgh that is utterly beguiling.
Alice Heart/Shutterstock
Come during one of its many festivals though, and you'll see a different side to this brooding city – a fun, colourful, playground where aged sites are given new leases of life and the party goes on and on.
August is obviously the main month when it comes to festivals in Edinburgh, when five major festivals take place, each spilling into the next as every imaginable type of art takes place in corners across the city, and the population of the city more than doubles.
However, while the frenetic energy draws many visitors like moths to a light bulb, others want to see a show and then quietly make their way to somewhere a little less crowded. So, read on, to find out where you can dip in and out of the festivals without feeling too overwhelmed.
Edinburgh International Film Festival
When? 17-28 June 2020
What? It may not have the world-wide fame of Cannes or Sundance, but having launched in 1947 (the same year as the Edinburgh International festival, fact-finders), the Edinburgh International Film Festival is actually the longest continually running film festival in the world.
Though it's fairly small in scale, it is big on ambition and features a genuinely exciting programme of film, both international and homegrown, which will really get you thinking.
Alongside thought-provoking features and shorts, there are also talks and Q&As with prolific filmmakers and actors.
The hub of the festival is the Filmhouse cinema and bar, which is open every day until 3am (they serve food until 2.30am) for night owls who want to discuss what they've seen late into the night.
As well as the festival itself, this year there is also a pre-festival weekend event, Film Fest on the Forth (6-7 June), which will feature free outdoor screenings at Port Edgar Marina in South Queensferry. The location, on the banks of the Firth of Forth overlooking Edinburgh's three iconic bridges, ties in nicely with this being the year of Scotland's Coasts & Waters, so expect some films with aquatic themes.
Where to stay: No. 17 Rutland Street Hotel – serviced rooms don't get much more cool than at this luxurious boutique hotel just a short walk from the Filmhouse. The huge apartments (no. 2 and 3 are our favourites) feature giant artworks, floor-length windows and rainfall showers. Trust us, you won't want to leave.
Where to eat: With an in-house butchery and smokehouse, plus edible plants and herbs grown on site, and a strictly natural wine-only menu, Timberyard is perhaps Edinburgh's most right-on restaurant. And don't worry, the food does taste good.
Edinburgh Jazz & Blues Festival
When? 17-26 July 2020
What? Taking place shortly before the main mayhem begins, the Edinburgh Jazz & Blues Festival is still a lively and loud affair that gives you a good excuse to visit different parts of the city.
Despite starting off as a mainly free event, today many of the gigs held across parks, in dark basement clubs, sometimes even churches, are ticketed. You can still find the odd impromptu session in pubs too, though (Sandy Bell's is a good shout).
Teviot Row and its surrounds is the main festival heartland and music can be heard at many outdoor bars and tented venues, including the nearby George Square Spiegeltent.
The New Orleans-inspired Mardi Gras in the Grassmarket (18 July) and the Edinburgh Festival Carnival, which culminates in Princes Street Gardens (19 July), are still free. For a more low-key venue, check out the Leith Depot, way over in the foodie port in the northeast of the city.
Skully/Shutterstock
Where to stay: Trusted brand Hotel du Vin is well placed for Teviot Row and the Old Town generally. Touches of tartan throughout, interspersed with lots of dark wood, give it a cosier feel than many soulless hotel chains.
Where to eat: Good late-night Thai grub can be found at the Ting Thai Caravan, which has been serving up delicious street food to hungry festival-goers since 2012.
Edinburgh Art Festival
When? 30 July-30 August 2020
What? Kicking off at the end of July, the Edinburgh Art Festival may start slightly earlier than the other summer festivals, but it is soon joined by them and offers a little respite from the heady mix of shows.
Balance out the comedy and madcap theatre with a spot of contemporary art. You could take in a show at the newly opened Collective Gallery in the renovated old City Observatory (previously closed for over a century) on Calton Hill. Aside from the fabulous city views, you can also bask in the glory of your friends thinking you really have your finger on the pulse.
However, for a sense of calm, you can't beat a stroll along the picturesque Water of Leith – Edinburgh's hidden river – from the cool neighbourhood of Stockbridge to the National Gallery of Modern Art.
Where to stay: The Nira Caledonia is a smart Georgian townhouse on an attractive plaza located between the cobbled and chilled out Stockbridge area and the upmarket New Town.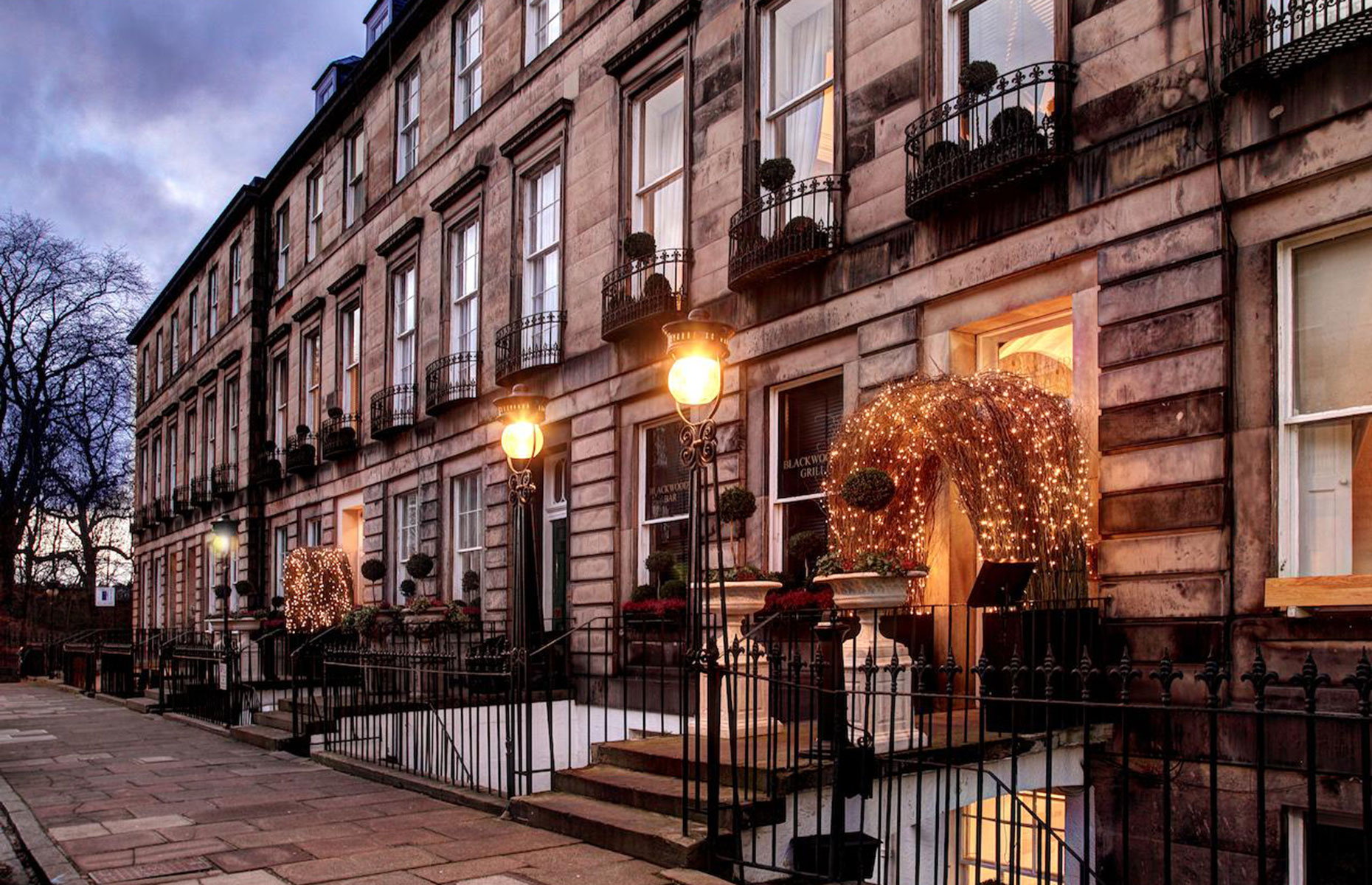 Nira Caledonia/Booking.com
Where to eat: A couple of minutes from the Nira Caledonia is the Stockbridge Restaurant, a welcoming and intimate dining room, which serves hearty seasonal dishes with finesse. There's also a gorgeously Gothic feel to the place.
Edinburgh Festival Fringe
When? 7-31 August 2020
What? When most people talk about the Edinburgh Festival it is usually this rather leftfield/anything goes festival that they mean. Started as an act of rebellion against the more formal Edinburgh International Festival (see below) it has gone on to define the city's festival fervour.
Events take place all over the city, from cabaret at the famous Spiegeltent to late-night comedy at the Stand and Gilded Balloon. Tickets are available at EdFringe.com.
For a bit more sanity, swerve the street performers on the Royal Mile and set up for the day at Summerhall in the Southside (also home to Pickering's Gin and one of Edinburgh's coolest bars) or head to the unofficial heart of the Fringe, the Pleasance Courtyard. For visitors with accessibility needs, check out the Fringe's accessibility service.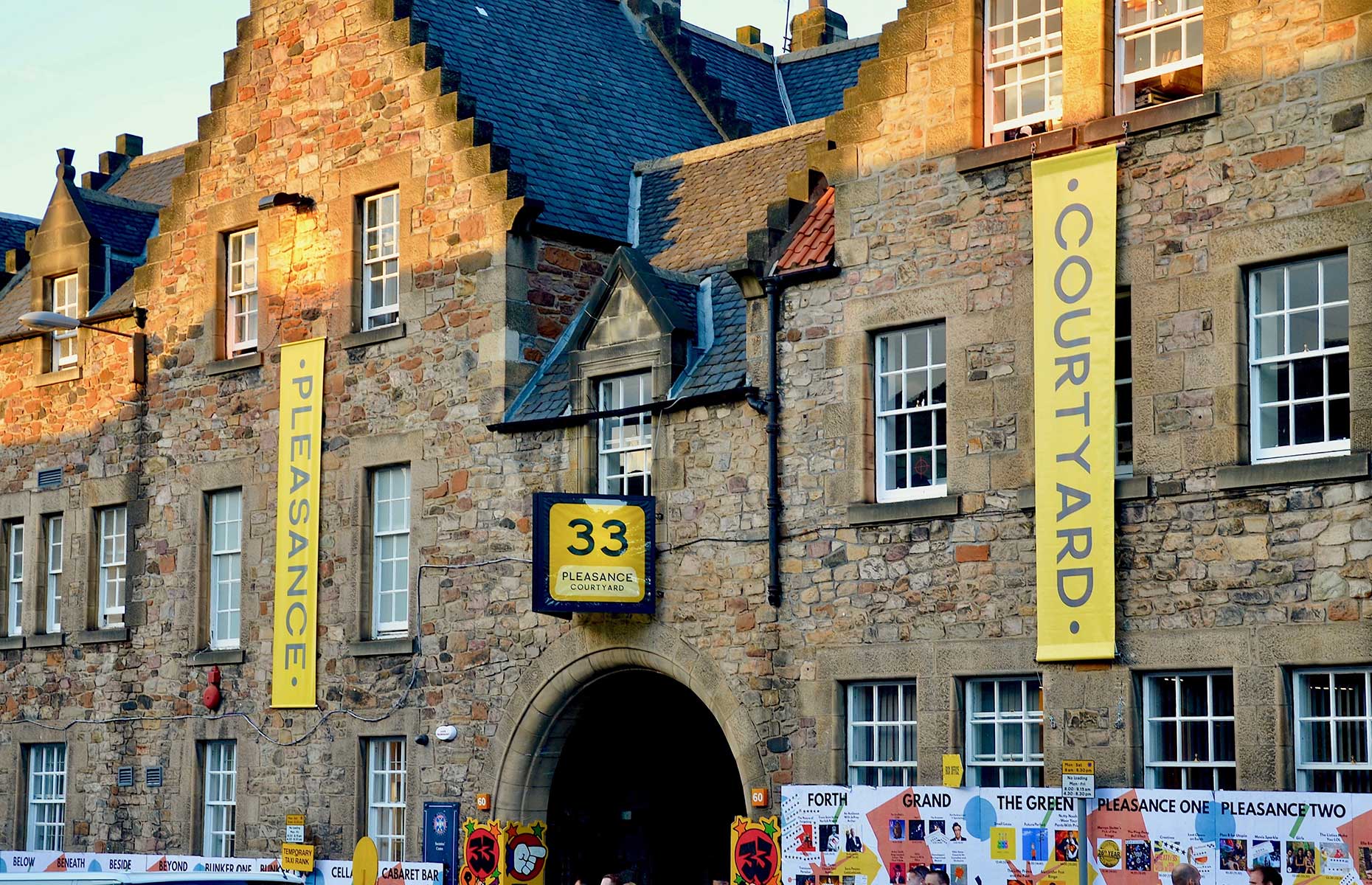 Lou armor/Shutterstock
Where to stay: Where indeed? It all depends on how organised you have been. Book six-months to a year in advance and you'll have your pick of the city. Leave it until a month or two before, and well, you'll just have to see what's available.
If your preferred B&B, hostel or hotel is booked, check out the Festival Partnership, which lists self-catering places, many of which usually operate as student accommodation.
The Edinburgh International Festival's website also lists available places from the affordable, to the frankly not.
Where to eat: Bross Bagel is an official food partner for Edinburgh Festivals and serves tasty – you guessed it – bagels. The Mama Bross (chicken and pickle) shouldn't work but somehow it really does. Expect to see pop-ups throughout the city or venture to one of its permanent outlets – in the West End, the foodie port of Leith, or the laid-back seaside suburb of Portobello. With miles of sand, the latter offers sanctuary for when the city centre gets too much.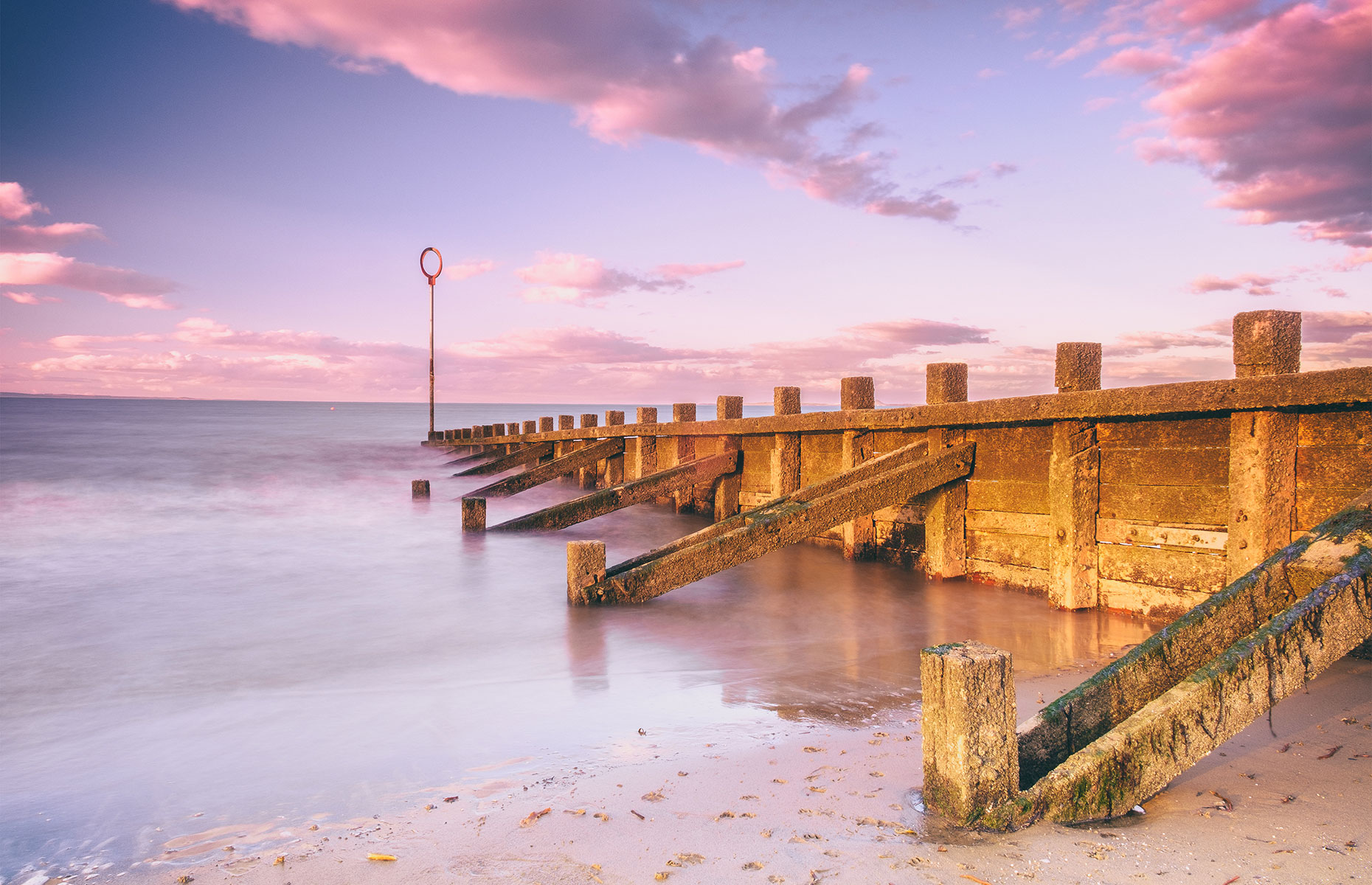 Ulmus Media/Shutterstock
Edinburgh International Festival
When? 7-31 August 2020
What? The original Edinburgh festival, and some might say the rather more grown-up sibling to the Fringe. Whereas the latter is more chaotic and Avant Garde, the Edinburgh International Festival showcases compelling performances by largely established artists across the genres of dance, opera, classical music and theatre.
Key venues include the Edinburgh Playhouse, the Assembly Hall and the Queen's Hall, as well as slightly newer regular venues such as the revived Leith Theatre.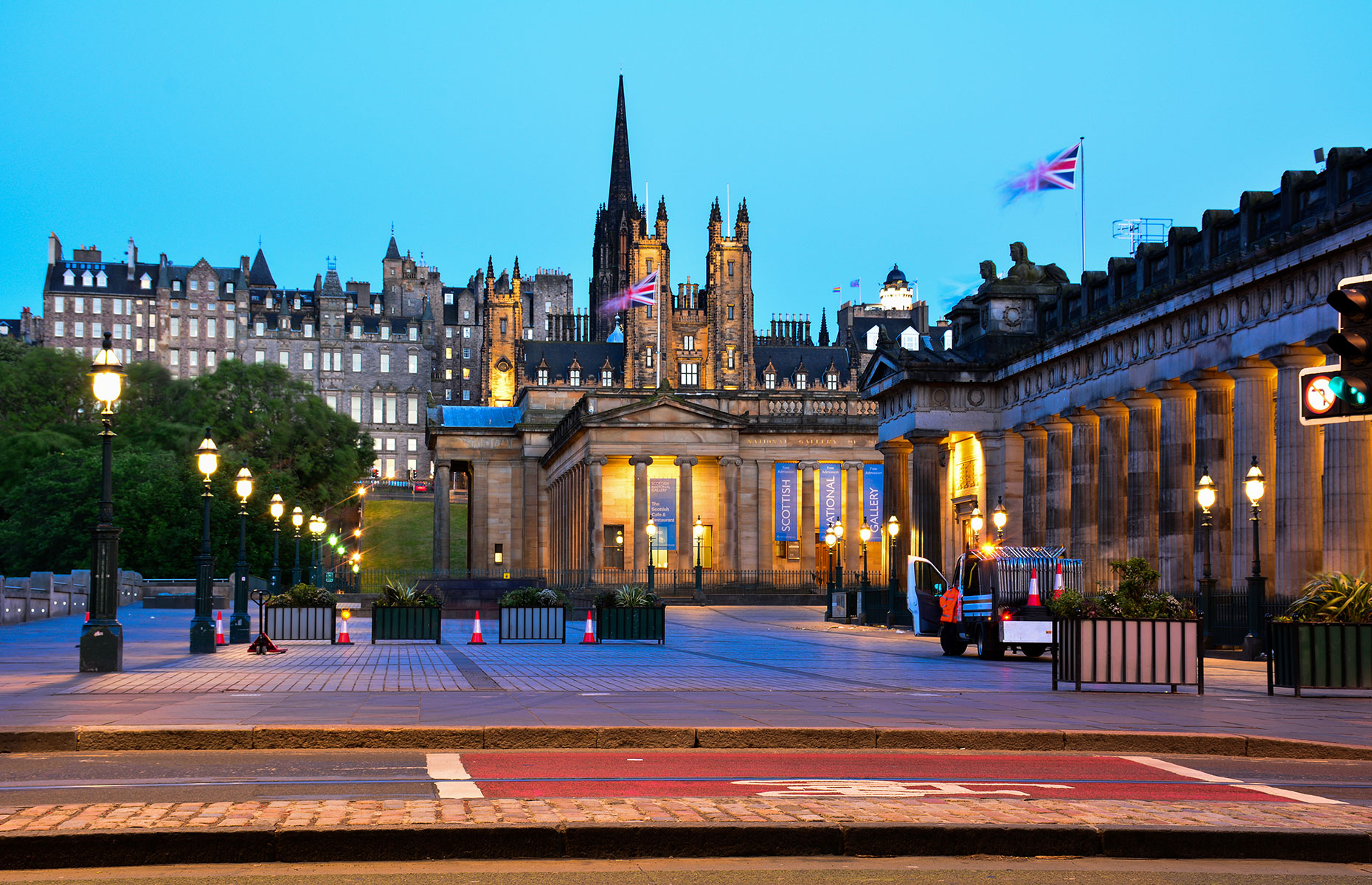 andreyspb21/Shutterstock
Where to stay: Like the Fringe, it all depends on where you can find space. Assuming you've left enough time to book, Millers64, on a side street off Leith Walk, is a charming B&B, with just two bedrooms and a real personal touch, which is pretty hard to beat.
Where to eat: Set beneath Calton Hill (and just a few minutes walk from the Playhouse), the Gardener's Cottage is a relaxed and quiet place where you can try seasonal dishes cooked in a surprising way – there's not even a menu in the evening, you just eat what you're given.
The Royal Edinburgh Military Tattoo
When? 7-29 August 2020
What? For the past two decades, this huge extravaganza against a backlit Edinburgh Castle – the epitome of pomp and ceremony – has sold out and it can't all be down to American tourists, though be warned, it is rather more formal than most of the city's festivities.
Each year the massed pipes and drums take on a different theme, and this year – the event's 70th anniversary – is no different and it is being heralded as The Platinum Edition. In addition, to mark 2020 being the year of Scotland's Coasts and Waters, it will commemorate the rich maritime heritage of the Royal Navy.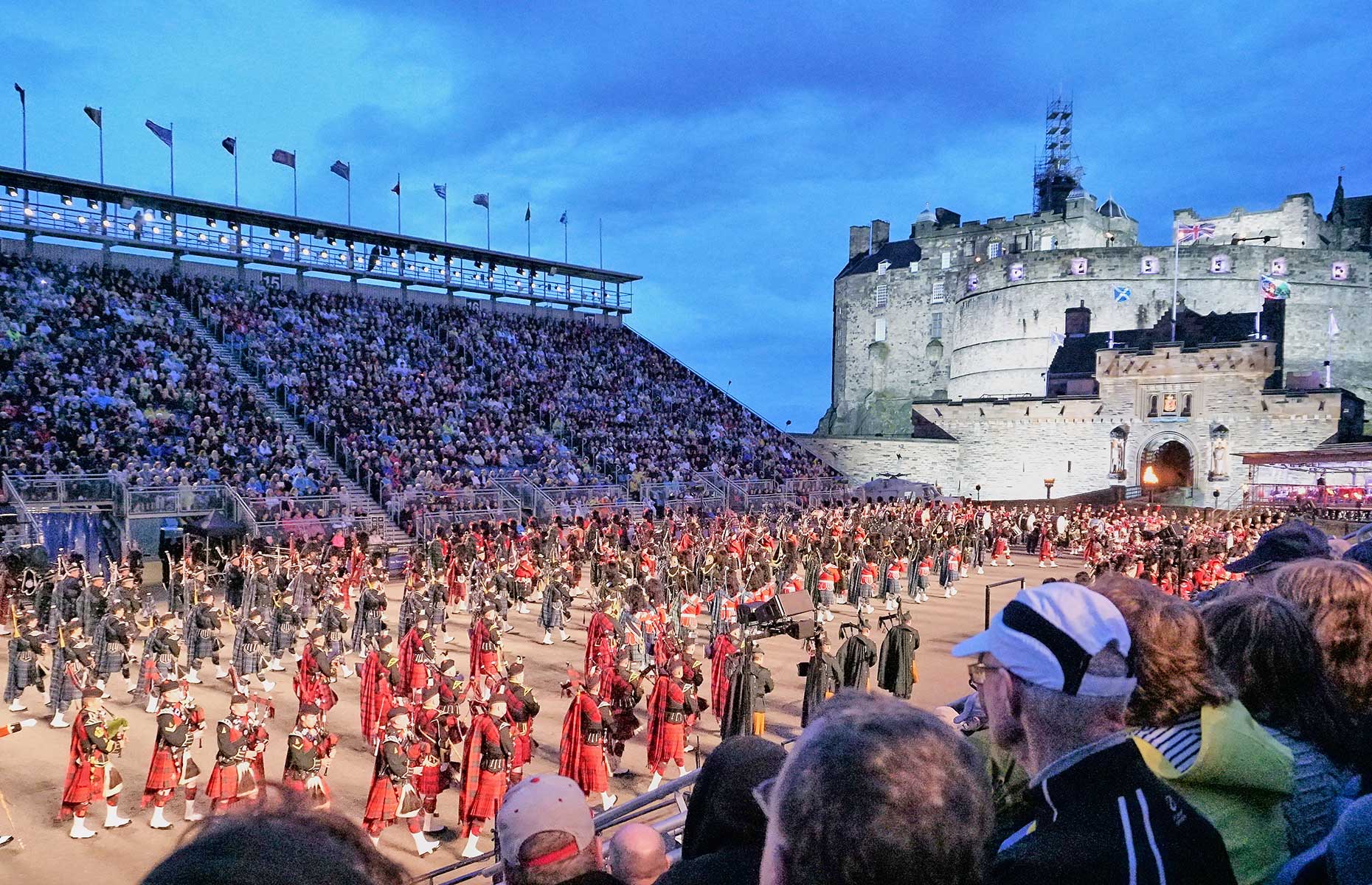 The word spectacular could just as well have been created to describe the Royal Edinburgh Military Tattoo.
Where to stay: If you don't want to travel far then you really can't get any closer than the Witchery's famously decadent rooms, which are enough to make you swoon. Of course, it's not cheap (from £365 per suite per night) but all this velvet and antique oak costs. You really will never stay anywhere quite like this again.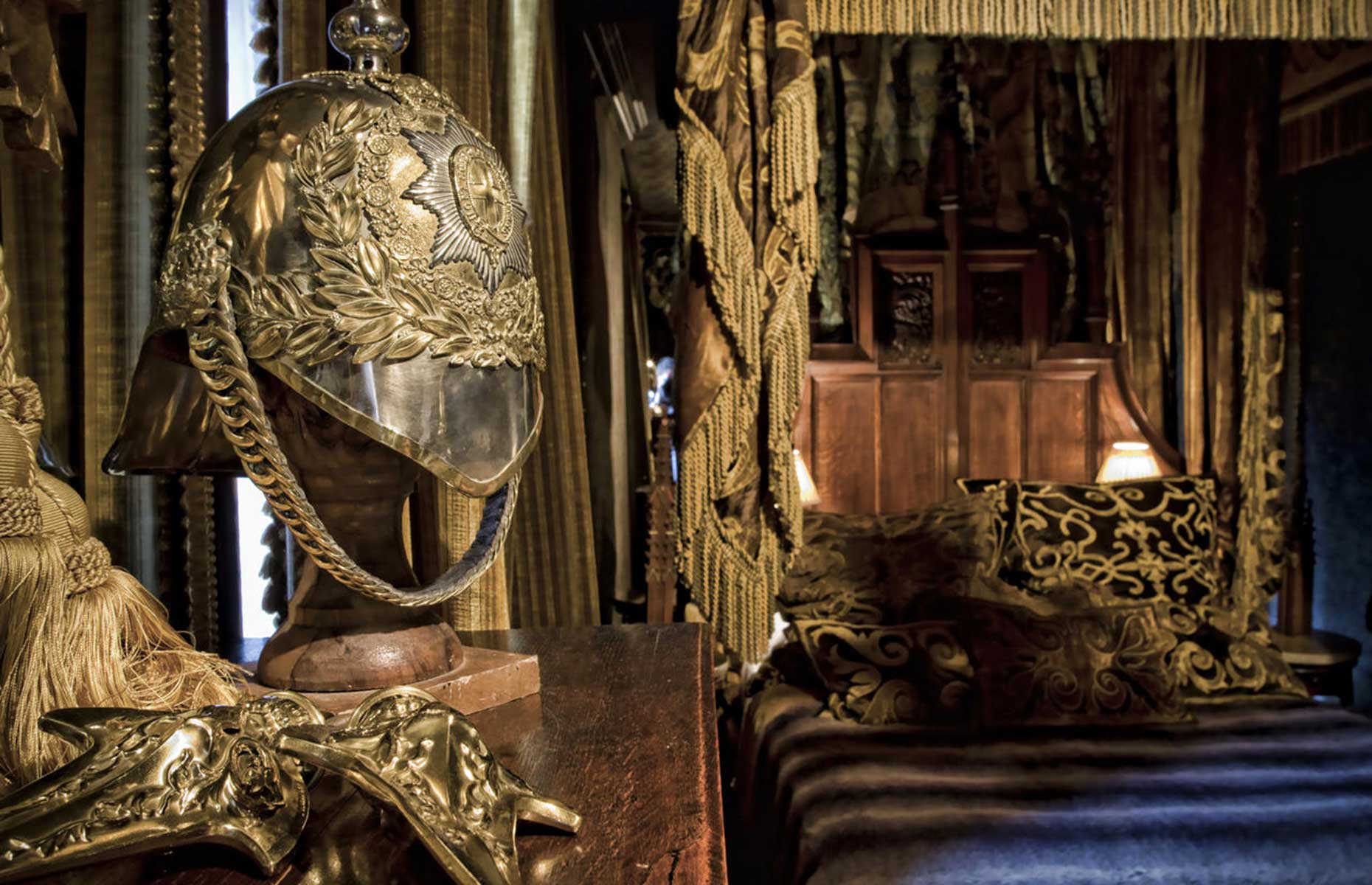 The Witchery/Booking.com
Where to eat: Of course, if you're staying at the Witchery, it would be a crying shame not to eat here. It's renowned for its generous seafood platters, wild game, steaks and Angus beef steak tartare. A real splash-out type of dining experience, so make an evening of it.
Edinburgh International Book Festival
When? 15-31 August 2020
What? Taking place in the New Town, there is a slightly more bohemian feel to this bookish festival whose nucleus is in the splendid gardens of Charlotte Square – the jewel of the New Town's Georgian crown. Entry to the gardens is free (though you have to pay for many talks and special shows) and in recent years, the festival has spread out to encompass nearby George Street, creating one big, warm and fuzzy tented village.
There are regular appearances by Man Booker prize winners and in a world where our trust in the written word is increasingly brought into question, you can look forward to impassioned debates, too.
Where to stay: The apartments at the Eden Locke Hotel couldn't really get much more chic – think Scandi minimalism with candy coloured walls. The location slap bang in the centre of the New Town is pretty hard to beat too – meaning you can easily pop home to read your new book between events.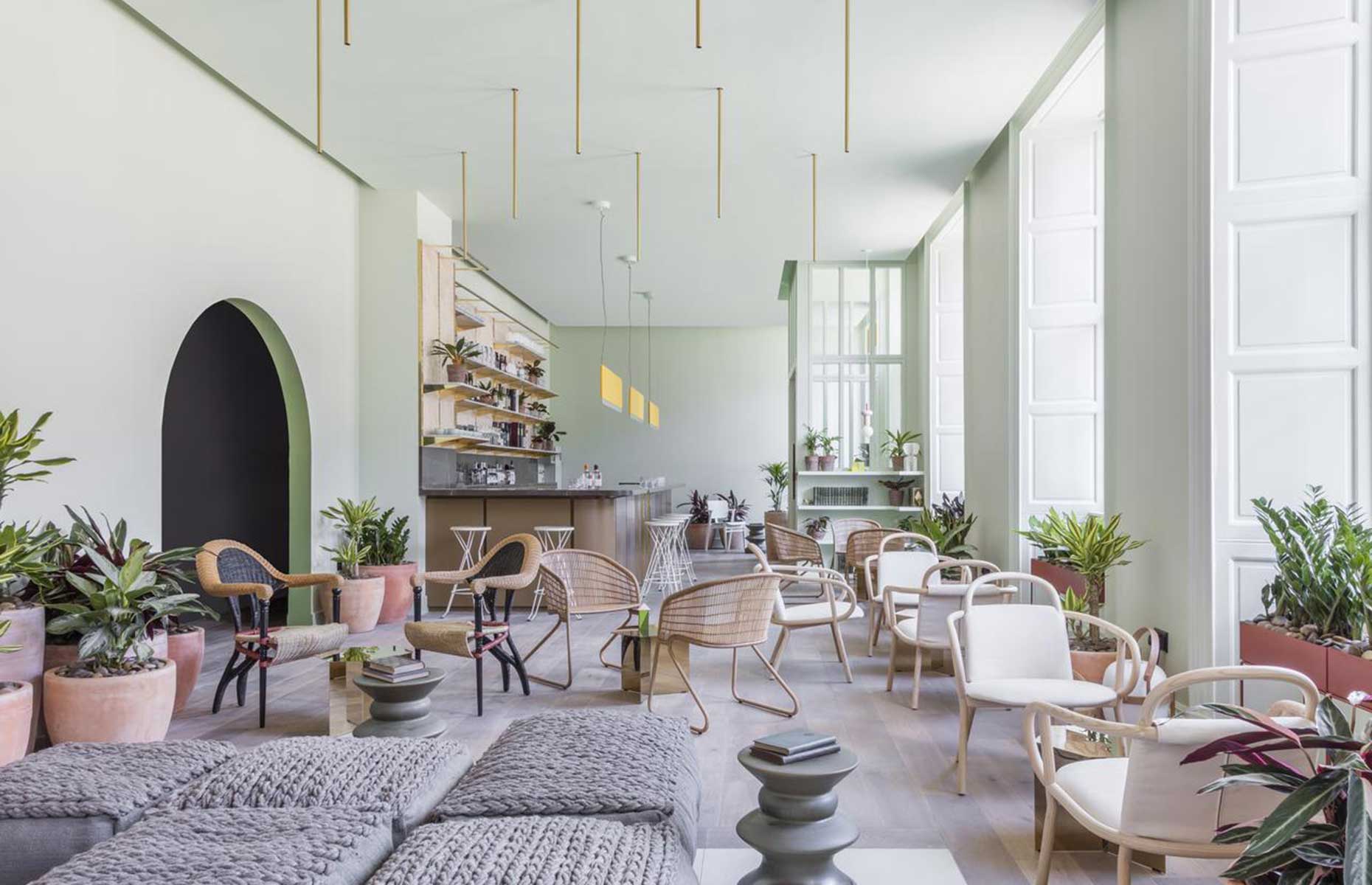 Eden Locke Hotel/Booking.com
Where to eat: In a short space of time, Forage and Chatter, a daring basement restaurant on the edge of the West End, which serves modern Scottish cuisine, has become recognised as one of the city's best.
Scottish International Storytelling Festival
When? 16-31 October 2020
What? This may sound like it's one for the kids but it's actually more geared towards fans of Scottish folklore and traditional music.
A celebration of oral traditions inspired by Scottish ceilidhs, most events take place in and around the Scottish Storytelling Centre (many of which will be suitable for families) and they encourage audience participation. There will be plenty of good session music in many of the city's pubs, too.
As the end of the festival nears, the final days will lead into the Feast of Samhuinn, the ancient Celtic fire festival that marked the start of winter and from where Halloween is thought to originate.
Where to stay: Edinburgh in late October can be cold and where better to warm up than in The Balmoral, Edinburgh's finest hotel, whose grand clock can be seen from most places in the city. Escape the wind and rain into the spa before sinking into your giant bed.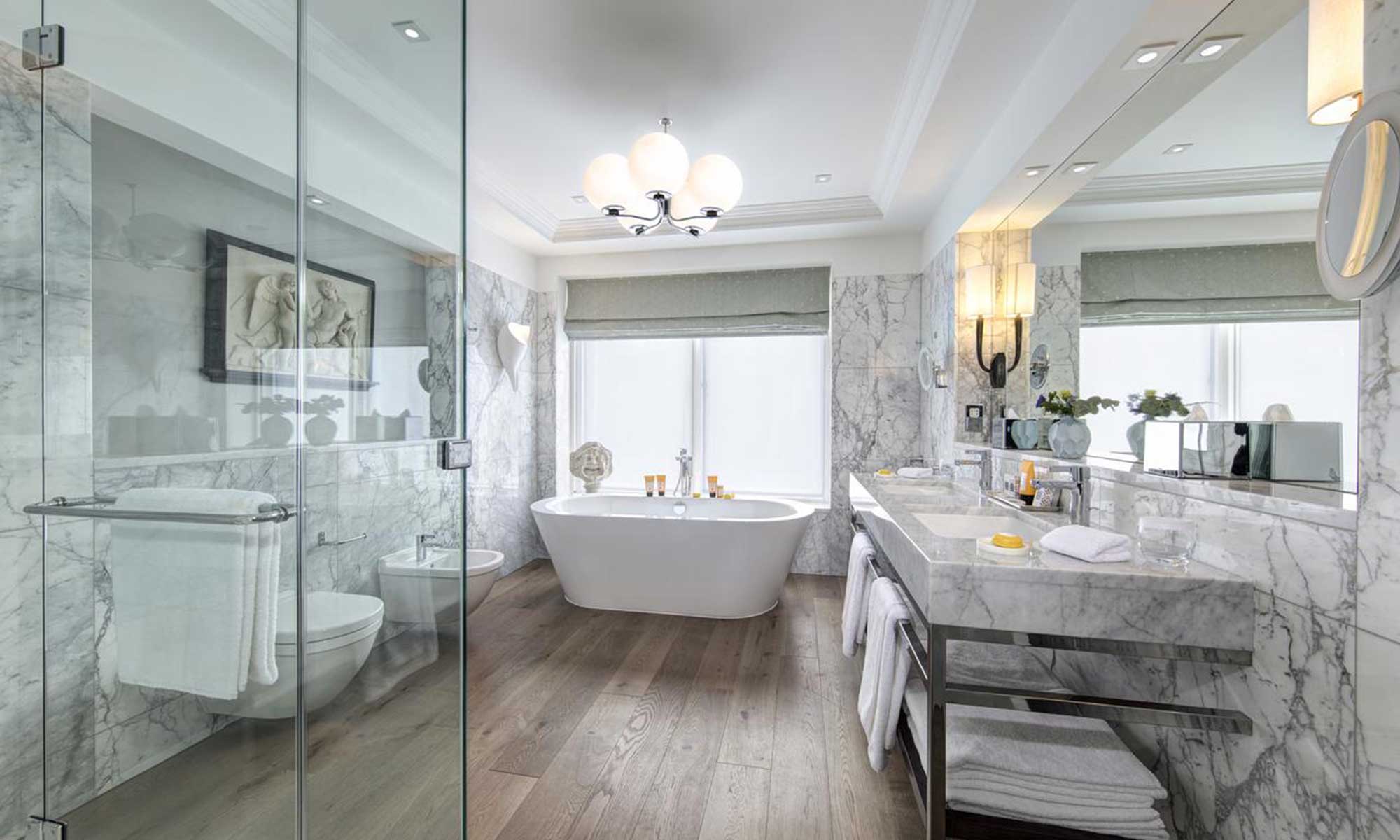 Balmoral Hotel/Booking.com
Where to eat: Wedgwood gives a contemporary spin on traditional Scottish dishes. Try the Wee Tour of Scotland menu for a taste of what chef Paul can do, while his wife Lisa, who runs front of house, will make you feel right at home.
Hogmanay
When? New Year's Eve, every year.
What? End of year festivities in Scotland are a big thing and often go on for days. You do need a ticket for the huge street party in Edinburgh on New Year's Eve, which incorporates a torch procession through the city, but if you're smart you'll buy a ticket for the Concert in the Gardens, which lets you into the street party and the fireworks too.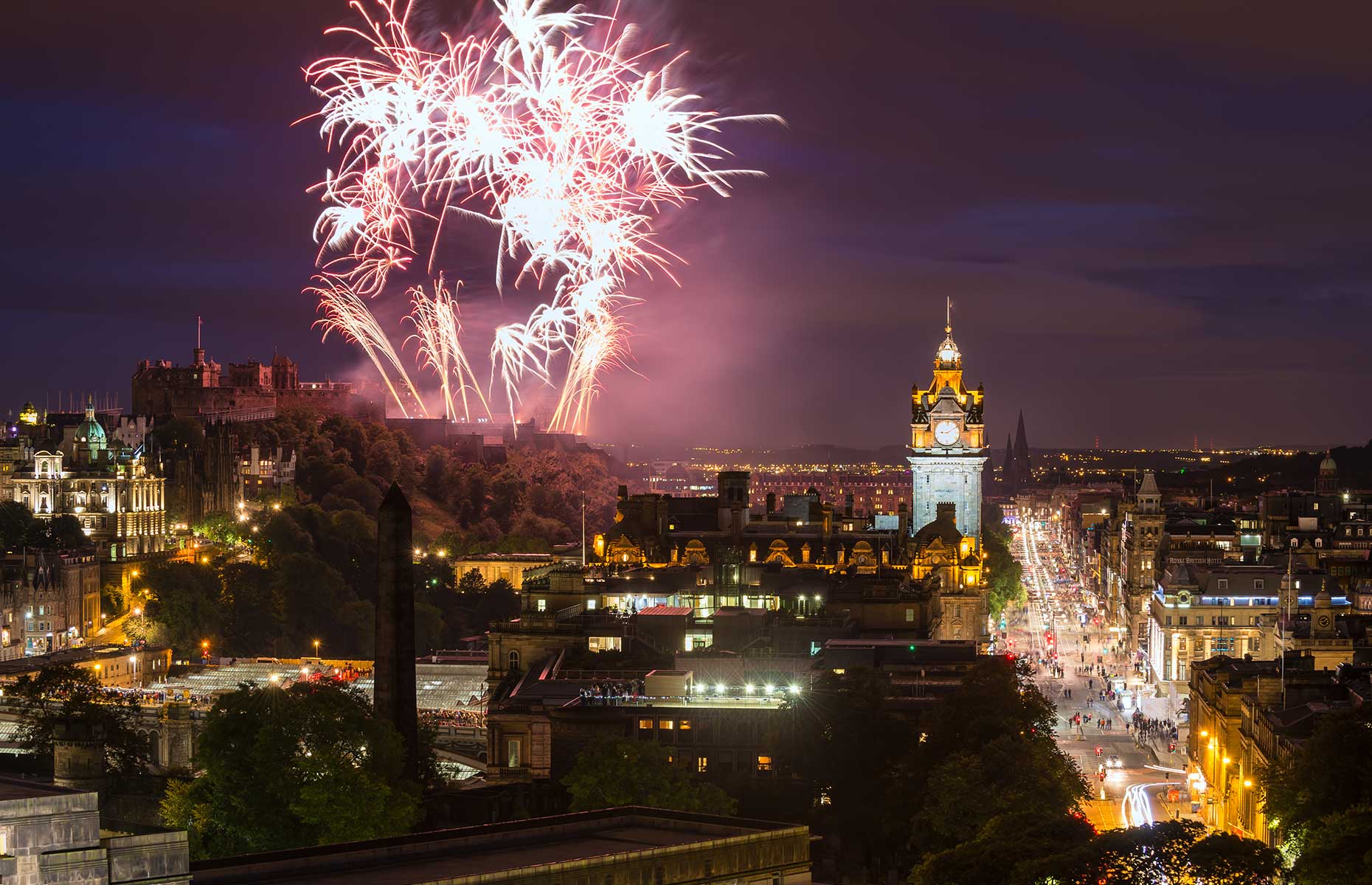 ABO PHOTOGRAPHY/Shutterstock
If it sounds a little too hectic, many people go up to Calton Hill to watch the fireworks, or Stockbridge's Interleith Park, a slightly lesser known about spot.
Where to stay: With its roof garden and its relatively quiet location, The Glasshouse, is a good spot for ringing in the new year as you watch the fireworks while sipping on Champagne, away from the masses.
Where to eat: Where better to push the boat out on New Year's Eve than in Scotland's oldest oyster bar, the Circle Bar in the salubrious Café Royal.
Edinburgh Science Festival
When? 4-19 April 2020
What? The Edinburgh Science Festival is a totally absorbing 14-day festival that takes place during the Easter holidays, with over 270 events that aim to inspire interest in the world around us. It's a great way to channel inquisitive young minds, plus there are lots of hands-on activities too.
READ MORE: 6 things to do with the kids in Edinburgh
Many events take place in the incredible National Museum of Scotland, as well as kid-favourite Dynamic Earth and the City Art Centre (with five floors of fun), among others. The food and drink events are always popular with adults, while new for this year is the Pale Blue Dot multi-sensory exhibition at the National Museum where you can explore Scotland's seas and oceans, plus there is a new Cyber Zone where you can program a self-driving car, design your own app, and learn about AI.
A little out of the city centre, you can also witness (or take part in) the bizarre spectacle of the European Stone Stacking Championships at Dunbar or take part in Rockpool Rambles at North Berwick.
Where to stay: The Radisson Blu Hotel, not only has travel cots and pull-out beds, but little guests are presented with activity packs on arrival, plus their own bathrobes and slippers. And they can use a swimming pool, what's not to like?
Where to eat: Vittoria on the Bridge, is a centrally located family-friendly Italian restaurant with amazing pizzas and a New York-style interior than will please the adults in your group too.
Edinburgh International Children's Festival
When? 20-31 May 2020
What? This creative, fun and perfectly pitched kids festival brings world-class dance, drama and music to young people, encouraging them to engage with the performances and hopefully helping them understand the world around them. Held across a range of small community venues – largely on the Southside – gives it a more inclusive, less daunting feel too.
Don't miss the opening free Family Day event at the National Museum of Scotland on 23 May and while you're here pop up to the 7th floor roof terrace for great city views. Highlights for this year include a new production by Glasgow's Barrowland Ballet Learning to Fly, all about the power of imagination.
Plus, as the festival is held when local kids are in school, the city generally feels a lot quieter, meaning queues for other attractions, such as the mesmerising and unmissable Camera Obscura and the World of Illusions are a lot shorter than usual.
Where to stay: Adagio Aparthotel on the Royal Mile is a cool city base that is perfect for families. Studio apartments sleep four (a sliding door separates parents from the little ones on the pull-out sofa or travel cot), there are play areas downstairs and the well-stocked self-service breakfast bar with yummy mini doughnuts is a massive hit with kids.
Where to eat: At Berties on Victoria Street, kids are presented with buckets filled with crayons while they choose from a crowd-pleasing menu of fish and chips, chicken goujons and burgers. The twice cooked chips are good – all hail the chippy chip – and you can even try a deep-fried Mars Bar for dessert.
Main photo: DiegoMariottini/Shutterstock
Be the first to comment
Do you want to comment on this article? You need to be signed in for this feature