6 things to do with kids in Edinburgh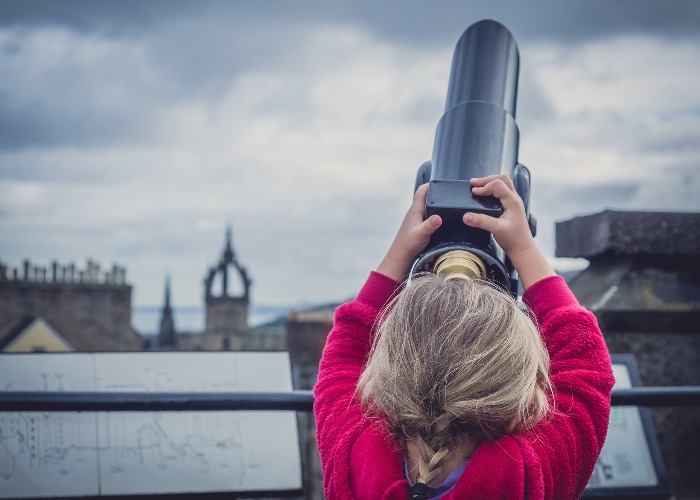 Educational holidays are an ideal way to pair fun family time with learning about core school subjects. Whether it's geology, chemistry or physics you're after, Edinburgh has enough to entertain and educate the kids, while parents can get into the scientific spirit with some over 18s-only activities.
Edinburgh is usually associated with the creative arts thanks to its most famous festival. But look through history and you'll find this city was home to a smattering of brilliant minds, including the inventor of the digestive biscuit, the man who first paired gin with tonic (thank you, George Cleghorn) to help cure malaria, and James Clerk Maxwell, who developed the theory of electromagnetism.
Inspire the budding scientist in your family with a few of these top things to do in Edinburgh:
1. Get hands on at the Science Festival
There is no better time to get the small scientists in the family excited about all things physics, chemistry and biology than at Edinburgh's International Science Festival.
For two full weeks every March/April (depending on when school holidays fall) a whole programme of science-themed events and activities are put on throughout the city. Ranging from interactive workshops for the kids across all five floors of the City Art Centre to food-and-science experiences, there's something for the whole family.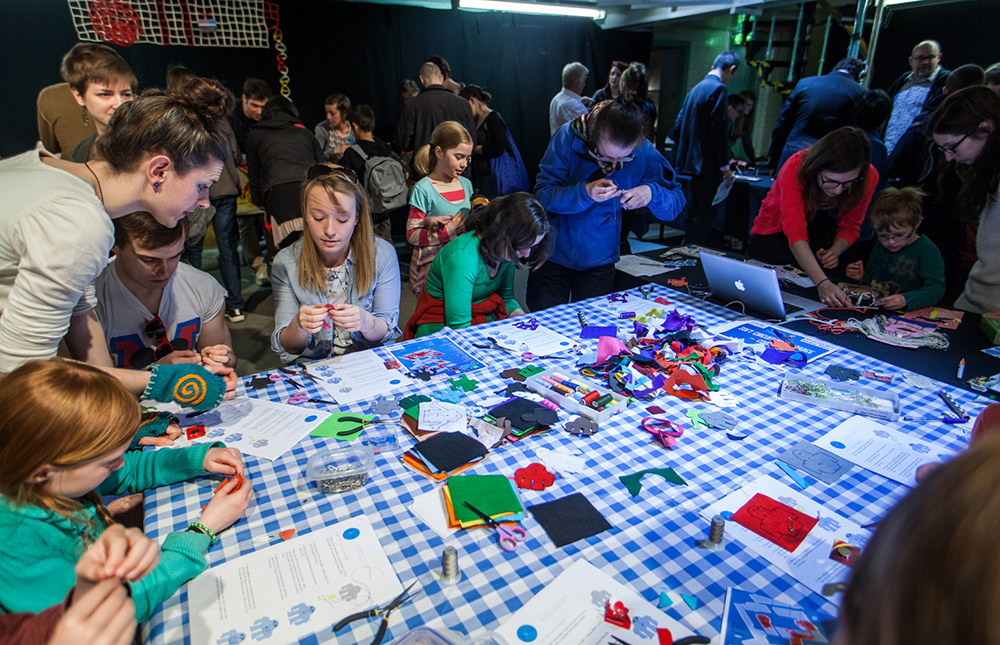 Chris Scott/Edinburgh Festivals
2. Experience the dawn of time at Dynamic Earth
One of the Science Festival's many venues, Dynamic Earth is a brilliant year-round attraction. The immersive exhibit, which sits underground at the base of the ancient volcano of Arthur's Seat, charts the Earth's history from its very beginnings.
You'll start off in a spaceship to witness the Big Bang and then be guided through time (there's lava, dinosaurs and the Ice Age) by "researchers" as you go through the various sections. It ends with a dizzying 3D film that explores our planet today from the air.
Don't miss the planetarium either, which shows engaging films about our skies and beyond (we learned about the possibilities of alien life in space).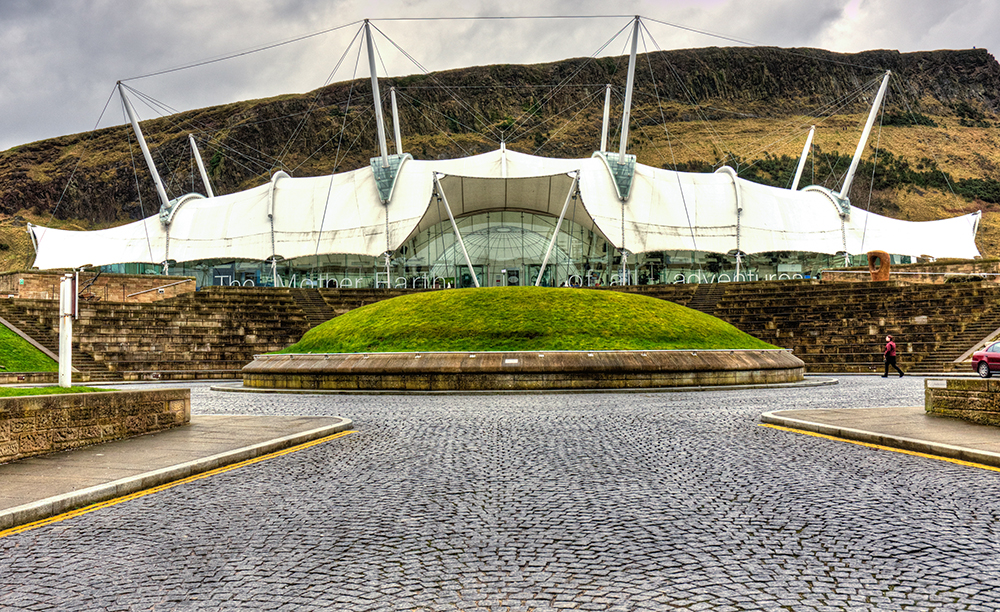 Brendan Howard/Shutterstock
3. Be baffled by optical illusions at Camera Obscura
No family visit to Edinburgh is complete without a morning spent at Camera Obscura. The queue is often quite lengthy even by 11am, so get there early to make the most of it. You'll struggle your way through the hall of mirrors, see holograms (the liquorice allsorts in a bowl is particularly cruel for the kids) and have your mind boggled by various optical illusions.
The Ames room is an unmissable photo opportunity: it's distorted so that kids will look as tall as parents when standing in opposite corners. And of course, there's the actual camera obscura on the roof, where you can see a projection of the city using Victorian technology. Daily shows explain how it all works.
The ticket is valid all day, so if you don't experience it all before lunch, you can come back for more later. Just beware the spinning vortex tunnel on the first floor if you've recently eaten – it's highly likely you'll either fall over or just feel very sick.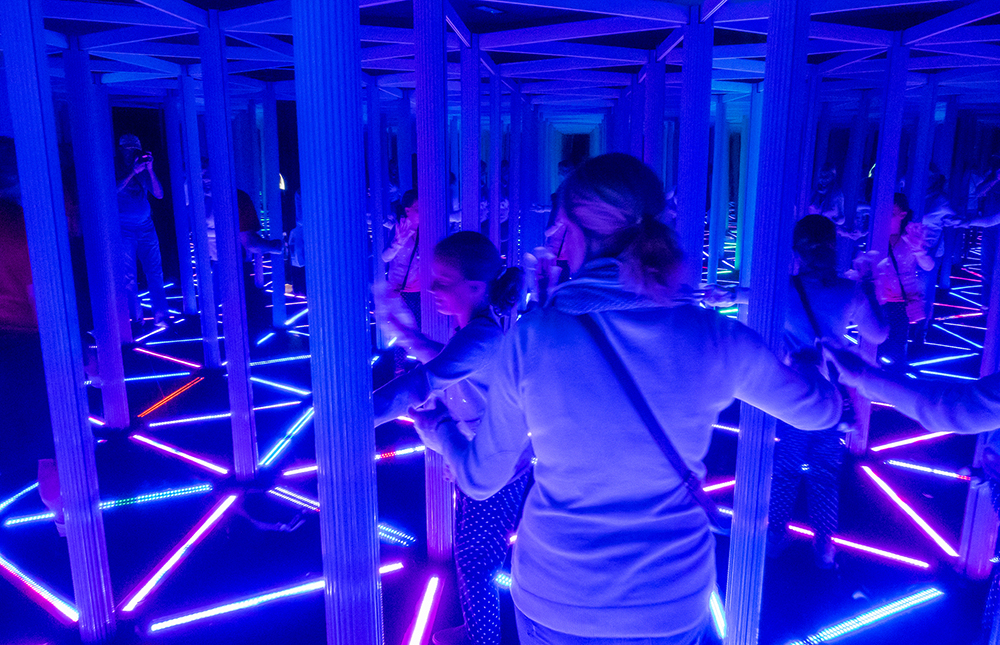 Mariusz S. Jurgielwicz/Shutterstock
4. National Museum of Scotland
Another Science Festival venue, the Museum of Scotland has a number of excellent exhibits to get the kids learning at any time of year. Meet Dolly, the first ever cloned animal, and control a real bionic hand.
Visit the Natural World galleries to discover everything from a T-rex to a graceful hippo swimming through the air, and head to the Discoveries gallery to meet a real Egyptian mummy, sarcophagus and all.
No need to leave the museum for lunch, either, as the Museum Bistrot has a reasonably priced, varied menu for both adults and kids.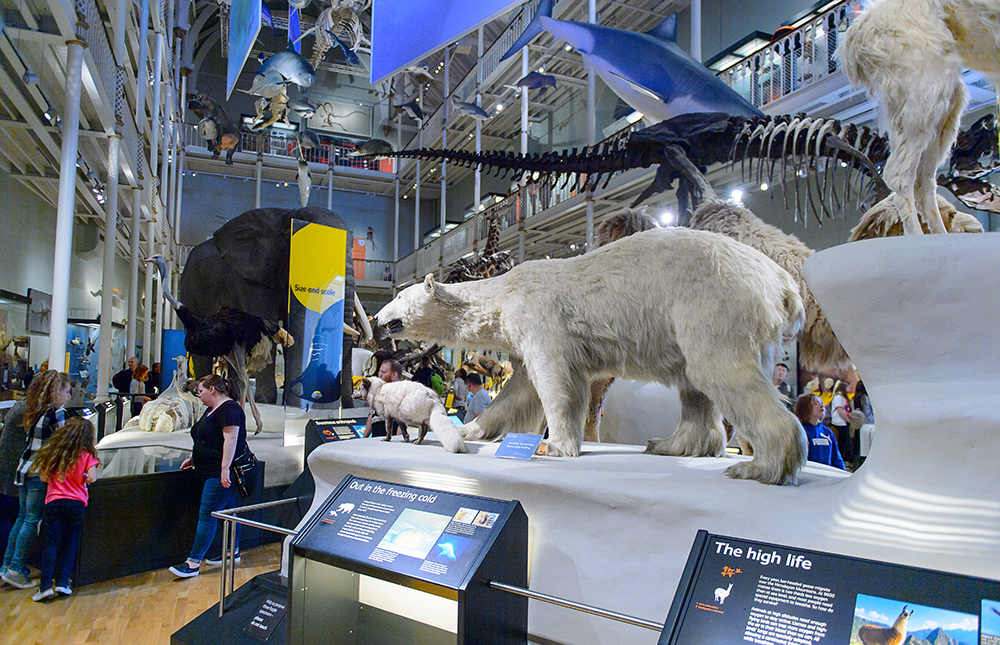 Anton_Ivanov/Shutterstock
5. Get cultural at Summerhall
Once an 18th-century brewery and then a veterinary college in the early 20th century, Summerhall has all sorts of scientific connections. It's another one of the Science Festival's venues but has fascinating exhibits and events throughout the year, held in some of its most interesting rooms.
You might watch live music in the former dissection room or see spoken word in a Victorian lecture theatre.
There's an art-science library on site, and it's also home to ASCUS, a non-profit organisation which bridges the gap between art and science, who have regular open sessions in their lab.
This year, ASCUS put on Synthetica at Summerhall – an exhibition of captivating bioart challenging perceptions of what being "alive" really means.
6. See the science behind your food & drink
For the adults in your party, Edinburgh has its fair share of breweries and distilleries. The tiny workshop behind Pickering's Gin is located in Summerhall and you can take a tour of their two-room operation (or play the escape room game they've created) to learn about the distillation process. Opposite you'll find Barney's Beer, where you can examine in the art of beer-making while sipping on a few tasters.
Nearby, you can pair gin distilled on site with delicious, fresh dishes at 56 North. The waiting staff know their stuff, so they'll be able to school the kids on how your G&Ts are made.
56 North/Facebook
It's not all about science here. Edinburgh Festivals run themed festivals throughout the year, ranging from storytelling to the famous International Festival. Visit www.edinburghfestivalcity.com for more information.
Be the first to comment
Do you want to comment on this article? You need to be signed in for this feature