Explore Madrid: where to stay, what to eat & the top things to do
Madrid on a sunny weekend has an infectious vibe. Like a city-wide street party, you'll find locals sipping cañas (small beers) on street-side terraces and in pretty plazas throughout the day, and the markets and parks throng with visitors. For many years, the city took a back seat to its sexier, seaside cousin, Barcelona. But with overtourism an ongoing issue in the southern Catalonian city, there's not been a better time to opt for a weekend in Madrid instead.
The best hotels in Madrid
Like any capital, Madrid has hundreds of hotels and after the effects of the global recession wore off, hundreds more opened up. One brand stands out from the rest, though, and there are two properties to choose from: the Only YOU Boutique and Only YOU Atocha.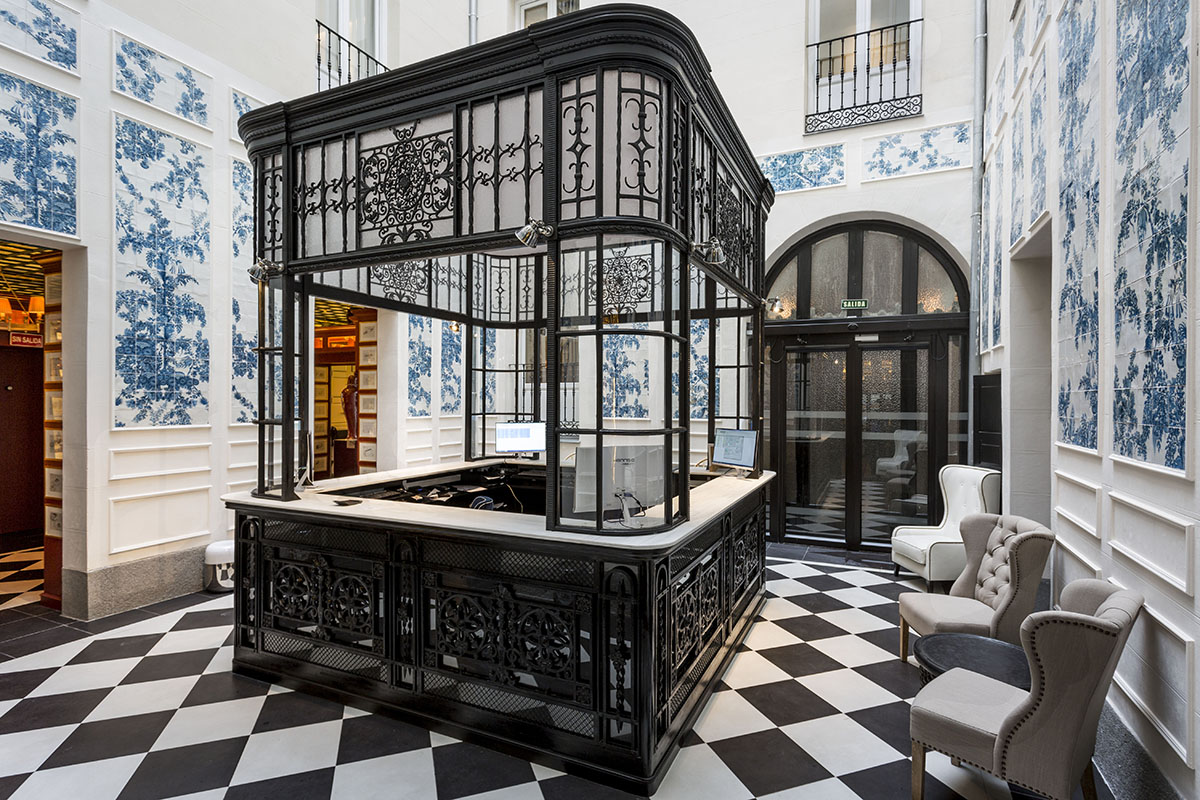 Only YOU Boutique
If understated luxury is your thing, head to the Boutique in Chueca. Set inside an old palace once owned by aristocracy, its communal areas – bars, restaurants and lobbies – are a warren of rooms each with their own personality and identity, a concept conceived by designer Lázaro Rosa-Violán. Rooms come in regal colours (think royal blues and dark wood) and the à la carte breakfast is a real treat. Don't miss the slightly tortuous but ultra relaxing Thai spa.
If convenience and cool are what you're after, the Only YOU Atocha, right next to Madrid's main station, has it in droves. Opened in 2016, it hardly feels like a hotel at all on arrival. There's a barbershop and bakery in the lobby, as well as a bar and restaurant often buzzing with locals. Rooms are all hard-wood floors and exposed brick with a touch of tartan here and there. Plus, the rooftop restaurant doubles as the breakfast room in the morning and a pop-up space for renowned chefs by night.
Key neighbourhoods in Madrid
Sol/Gran Vía
Not strictly a neighbourhood but a key area nonetheless, the tourist centre of the city is focused around the metro stations of Sol and Gran Vía. Puerta del Sol is the main attraction – a pretty plaza that marks the very centre of city. There's a smattering of bars and restaurants around here, but we'd recommend moving onto another neighbourhood for lunch or dinner.
Malasaña
One of the trendiest neighbourhoods in Madrid, Malasaña was the birthplace of "La Movida Madrileña" – a countercultural movement in the 1970s sparked by the death of dictator Francisco Franco. Today it's one of the city's best areas for a night out and has a wealth of excellent traditional tapas bars and modern restaurants.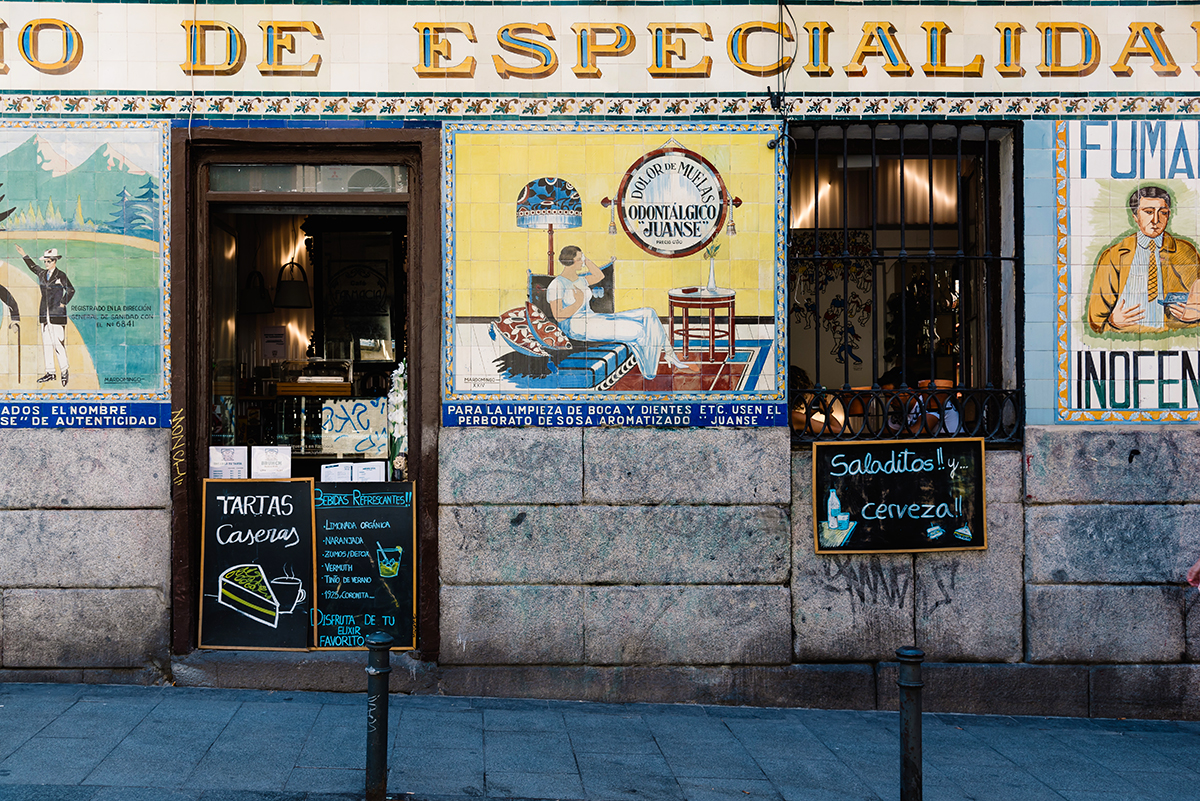 JJFarq/Shutterstock
La Latina
If tapas on terraces and beers in the street is what you're after, La Latina is the place to go. Sunday mornings are a thing to behold here, as the city descends on the Rastro flea market and antique shops before whiling away the afternoon sipping cañas on every corner. This is also your best bet for a tapas crawl.
Chueca
This is Madrid's LGBTQ+ district, so – unsurprisingly – it's at its best during the Pride events taking place in June or July each year. Chueca is a popular after-dark destination for much of the city's younger population, so if you're looking for a party, this is the place to be.
Salamanca
Glamorous Salamanca is where luxury lives in Madrid. You'll find wide boulevards lined with designer shops and mansions set on neatly gridded streets. It's also home to the Plaza de Toros, one of the largest bullfighting rings in the world which, despite the vulgar sport it's home to, is a spectacular building.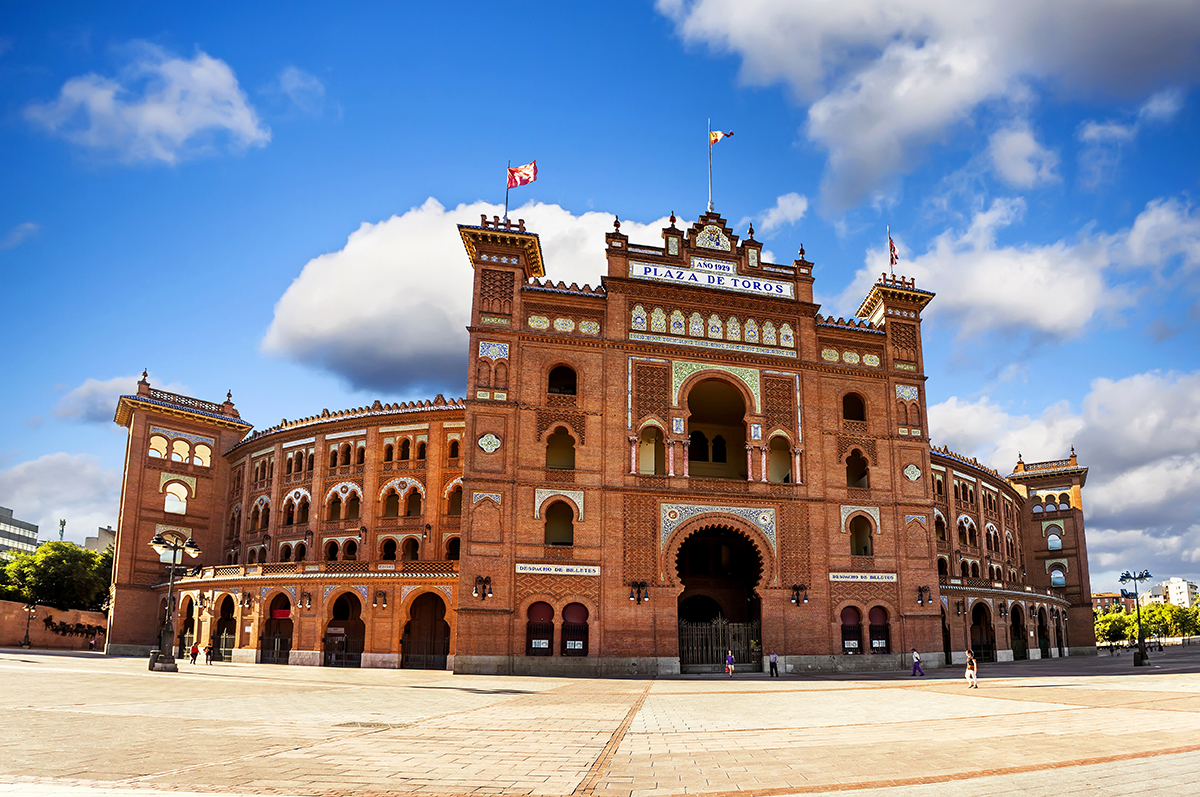 Marques/Shutterstock
What to eat in Madrid
It's almost impossible to know where to begin with eating and drinking in Madrid, what with the abundance of exceptional food and wine on offer. A good place to start, though, is with tapas: try croquetas (breaded, deep-fried mashed potato, often filled with seafood, ham or cheese), sardines, Jamón ibérico (cured ham) and an array of cheeses (the local is manchego).
Bocadillo de calamares (calamari sandwiches) are a Sunday morning favourite at El Rastro (see the itinerary section for more on that), and the essential dessert is, of course, churros with a thick, melted chocolate dip.
Cava is the local bubbly and wine from Rioja and Madrid itself is on every menu. Mahou, a pilsner, is the beer of choice for most locals.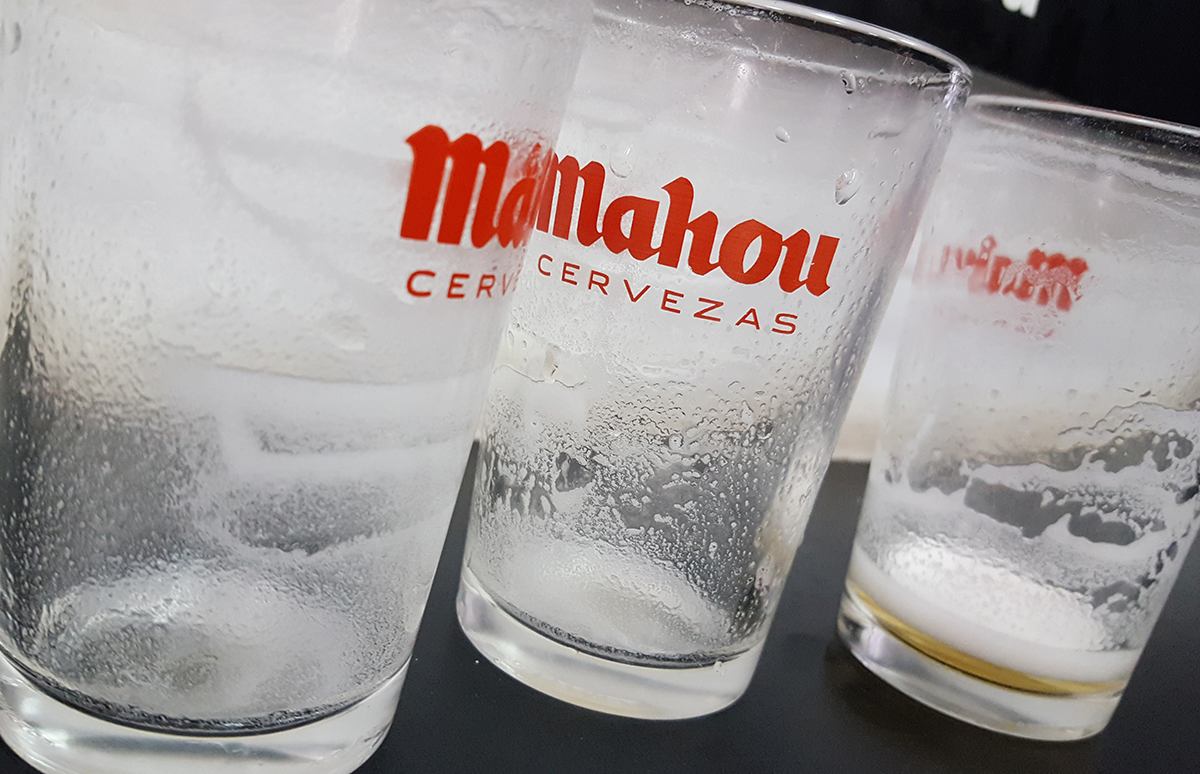 Lottie Gross
Want to know our favourite places to eat and drink? Read our itinerary below.
The top things to do in Madrid
Madrid has a handful of truly exceptional art museums. Reina Sofia has the world-famous Guernica tapestry by Picasso, which was created in response to the horrific carpet bombing of the Basque region in 1937 by Nazi Germany and Fascist Italian warplanes, as well as a few Dali paintings.
Go to the Museo del Prado to see some brilliant pieces, including The Garden of Earthly Delights by Hieronymus Bosch – a captivating triptych from 1512 in which the artist uses bold blues and pinks to depicts some seriously NSFW scenes in a surprising sci-fi fashion.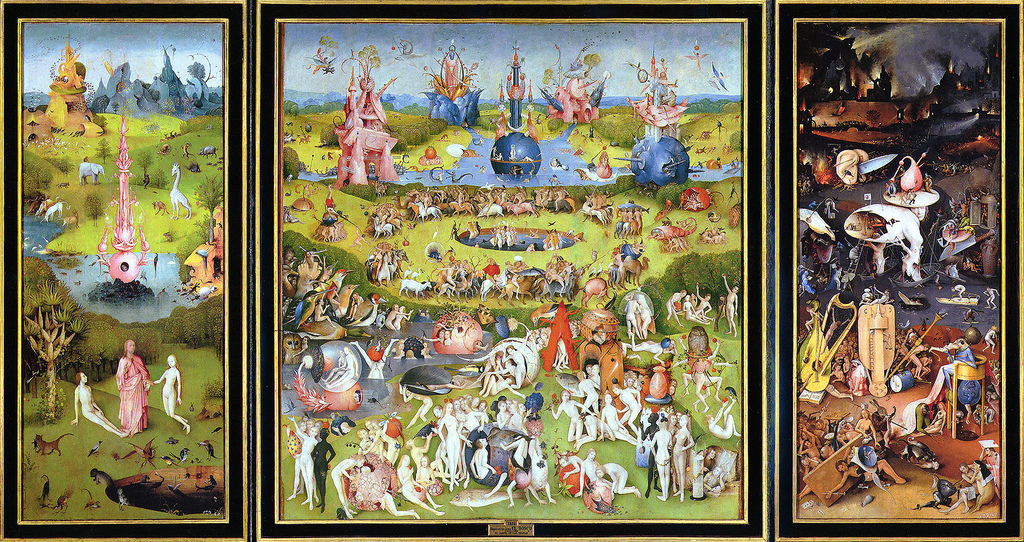 The Garden of Earthly Delights, Amy Goodman/Flickr/CC BY-NC 2.0
The Museo Thyssen-Bornemisza fills in the historical gaps missed by the Prado and the Sofia, with notable collections of Italian primitives and European and American 20th-century works.
Get outdoors at El Retiro, a 125-hectare park with a gorgeous 19th-century glasshouse, a pond and an ancient Egyptian temple that was lifted from Devod, near Aswan in Egypt and rebuilt in Madrid in the 1970s.
Any essential phrases to learn?
Most importantly, order a pair of small beers with "dos cañas por favor", or gin and tonics: "dos gin-tonic por favor".
Hola is hello, si is yes and vale (which is actually pronounced more like ballet) means OK. Use gracias (thank you; pronounced gra-thi-ass) liberally and, when you need to converse in English, say "habla usted Inglés?".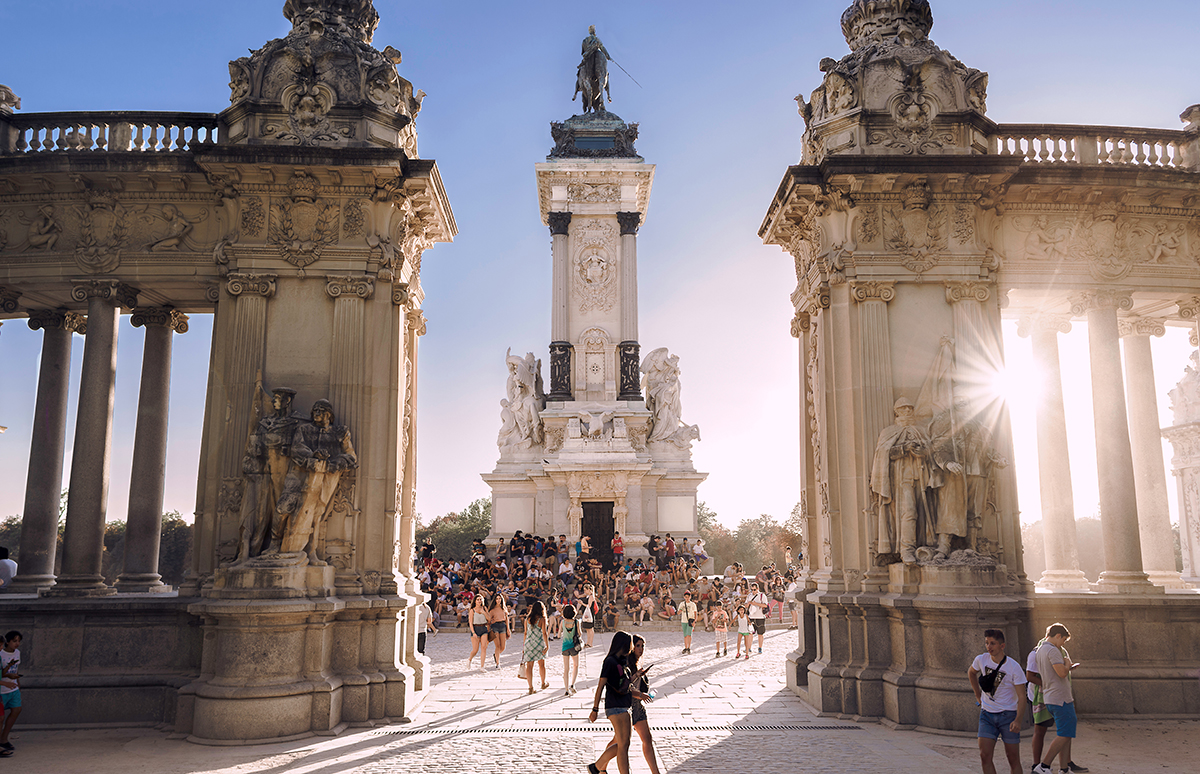 Urko Castanos/Shutterstock
Who can show me around?
Tours in Madrid aren't hard to find, but one company that'll show you a side of the city rarely explored by visitors is Insider's Madrid. It's owned and run by Yorkshire-born Jo Wivell, who moved to the city in 2000, and she's got connections across the capital that'll give you behind-the-scenes access at some of the most exciting establishments.
A half-day, private tour costs from £295 and could see you visiting a cape maker who has a knack for selecting the perfect outerwear for her clients, meeting the owners of the world's oldest, continuously run restaurant, or clapping to the deafening stamps of a flamenco tablao.
Airbnb also has a selection of experiences and Urban Adventures run tours in the city, too.
Lottie Gross
If you're thinking of covering more ground, check out Jo's insider style small group and bespoke tours with Corazon Travel, too.
The ultimate Madrid itinerary
Friday
Check-in to: one of the Only YOU hotels. Both 4-star properties, the Boutique option has a low-key luxury vibe and an epic à la carte breakfast offering, while the Atocha property has New York loft-style decor and lively lobby area.
Take a stroll: in Retiro park. A walk in this vast park is an ideal way to break yourself into the Madrileño way of life.
Dine at: Botín. You'll need to make a reservation in the spring/summer months, but it's worth it to dine in the world's oldest continuously-running restaurant. There's only one dish you need to know about here: the roasted suckling pig which is cooked in the huge, original 18th-century wood oven. Despite the tourist crowds, eating in this historic restaurant is special experience.
Have churros at: Chocolatería San Ginés. Skip the third course at the restaurant and instead come here, the most famous churros and chocolate shop in the city. It's open 24-hours so there's plenty of time to stop off for a nightcap beforehand.
Saturday
Spend the morning at: the museum. You could probably spend an entire day at any one of three key museums here (the Prado, Reina Sofia and the Thyssen-Bornemisza), but there's so much more in this city worth exploring. Dedicate a morning to admiring art in one or two of them.
Lunch at: Hojaldrería. Once you've had your fill of museums, head for lunch at this pastry-focused restaurant. Try the beef wellington-style burgers in which pastry acts as the bun, and don't miss the comforting potato pavé (thinly sliced potato, compacted and deep-fried). Even the décor reflects the intricate layers found in pastries here. Inevitably, dessert is exceptional, so save space for something sweet and crispy.
Lottie Gross
Shop: in boutiques in the city centre. This capital city is home to some of the country's best artisans, many of whom work on their wares in the shops they sell from.
Head to Lola Fonseca to purchase hand-painted silk scarves by Claudio Fonseca (the shop is named after his mother, who is a retired silk artist). He paints exquisite, detailed designs as well as comical, novelty scarves ("Woman seeks seven small people for group sex" reads one, with a picture of Snow White on it).
Nearby, Casa Seseña sells beautiful, handmade capes. This family-owned business has been making and selling capes here since 1901 and it's said that Picasso was buried in his.
Have an aperitivo at: Mercado de San Miguel. A buzzy place at any time of day, the covered Mercado de San Miguel is ideal for an afternoon aperitivo. Originally built in 1916, it reopened in 2009 as a food hall and marketplace. You'll find vodka and oyster stands, pintxos and wine bars, and tapas stalls. Rub shoulders with the locals over a bottle of red at Pinkleton & Wine.
Lottie Gross
Take a tapas crawl in: Malasaña. This neighbourhood is tapas central with hundreds of bars within stumbling distance of one another. Start at tiny La Ardosa (crawl under the bar to get to the standing bar area at the back) for tortilla, cheese and wine, then step out and enter any one of the many tapas joints in the vicinity. It's hard to go wrong here.
Watch flamenco at: Las Carboneras. It might not be the spiritual home of flamenco (that's Andalucía), but Madrid does have some of the best flamenco schools in the country, so a show at Las Carboneras is sure to astound. A different group forms each night here, usually made up of a few dancers, a singer and guitarist.
The whole thing is improvised, which only adds to the amazement; it's a dramatic, deeply affecting and deafening experience as dancers spin, twist and contort their bodies, stamping their feet on the battered stage. There are two shows in an evening: take in the second show of the evening from 11pm and you might even get the chance to drink with the dancers at the bar afterwards.
Lottie Gross
Sunday
Browse at: El Rastro. Every Sunday, Madrileños flock to the La Latina neighbourhood to browse gifts, antiques and handmade leather goods at this flea market. Join the crush of locals and tourists at the centre of the action around Plaza de Cascorro and Ribera de Curtidores.
Snack on: bocadillo de calamares. Nip into any one of the many bars around El Rastro to pick up a calamari sandwich and wash it down with a caña of Mahou – the ideal way to end a weekend in Madrid.
Map of Madrid
Use this handy map of Madrid to plan your trip to the Spanish capital.
Read more on Spain
Find the perfect Spanish city for you >
Explore Barcelona: our full guide >
Be the first to comment
Do you want to comment on this article? You need to be signed in for this feature