Explore the Vale of Glamorgan: the top things to do, where to stay and what to eat
Often referred to as The Vale, this Welsh county is located only a few miles away from Cardiff, making it an ideal destination for those seeking a convenient UK staycation that combines the best of the region's stunning coast with the tranquillity of the countryside.
Why go?
There's something for everyone here, especially for those looking for a greener, more sustainable way of travelling – if you are fond of shopping, you'll be happy to hear that the Vale is home to the first new sustainable urban high street in the UK and if you are looking for an eco-friendly beach, Whitmore Beach is a certified Blue Flag bearer.
Located west of Cardiff and north of the Bristol Channel, this county is home to four major towns and several smaller ones, and each boasts its own unique character and landscape.
Key towns
Barry
This vibrant coastal town gained fame as the setting for BBC hit Gavin and Stacey. It is also known for being home to the pristine Whitmore Beach, prominent for its clean conditions and spellbinding ocean views.
Barry's small peninsula, Barry Island, is a coveted location full of golden beaches specked with colourful huts. In summer, visitors come to enjoy the thrill of the Ferris wheel, eat ice cream while strolling along the promenade, or chow down on fish and chips in highly rated Boofy's.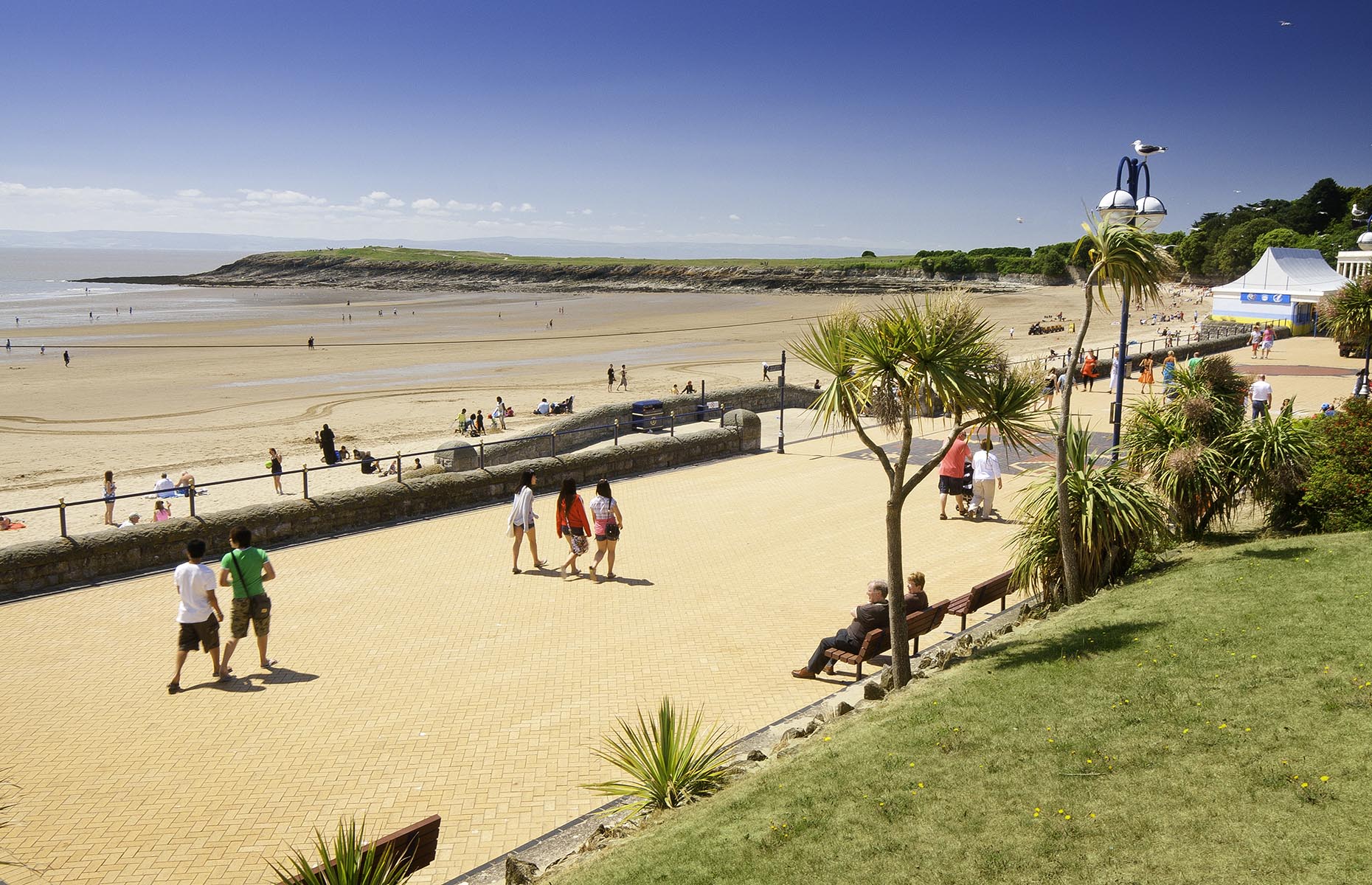 Visit the Vale
You can't go wrong with a local beer either, such as the award-winning brews from Newport's Tiny Rebel. If the beach is not your thing you can also visit Porthkerry Country Park: 220 acres of woodland, meadow, nature trails and playgrounds. Add to that fantastic independent shops and restaurants and it's easy to understand the appeal of this charming location. You can make the most out of a visit to the beach by checking the tide times here.
Cowbridge and the Rural Vale
Glamour meets the countryside in quaint Cowbridge. Historic streets, lush gardens, boutique shops, sustainable markets and award-winning restaurants make Cowbridge a trendy yet unpretentious place to be. If you plan to visit with your four-legged friend, look out for the Paws in the Vale logo, an initiative that looks to attract pet owners – several hotels, restaurants, shops and beaches around the Vale proudly display it. After a stroll along the high street, visit the Physic Garden to sit among the beautiful flowers while reading a book.
Penarth
Seafarers and fans of British coastal towns will love Penarth thanks to its modern marina, beautiful Victorian promenade and Art Deco Pavilion. Penarth is also home to Comeston Lakes country park, over 100 hectares of land and water that's become a haven for local wildlife. The Curiosity Trail for kids is a wonderful family-friendly countryside activity, while the reconstructed 14th-century medieval village is must-see.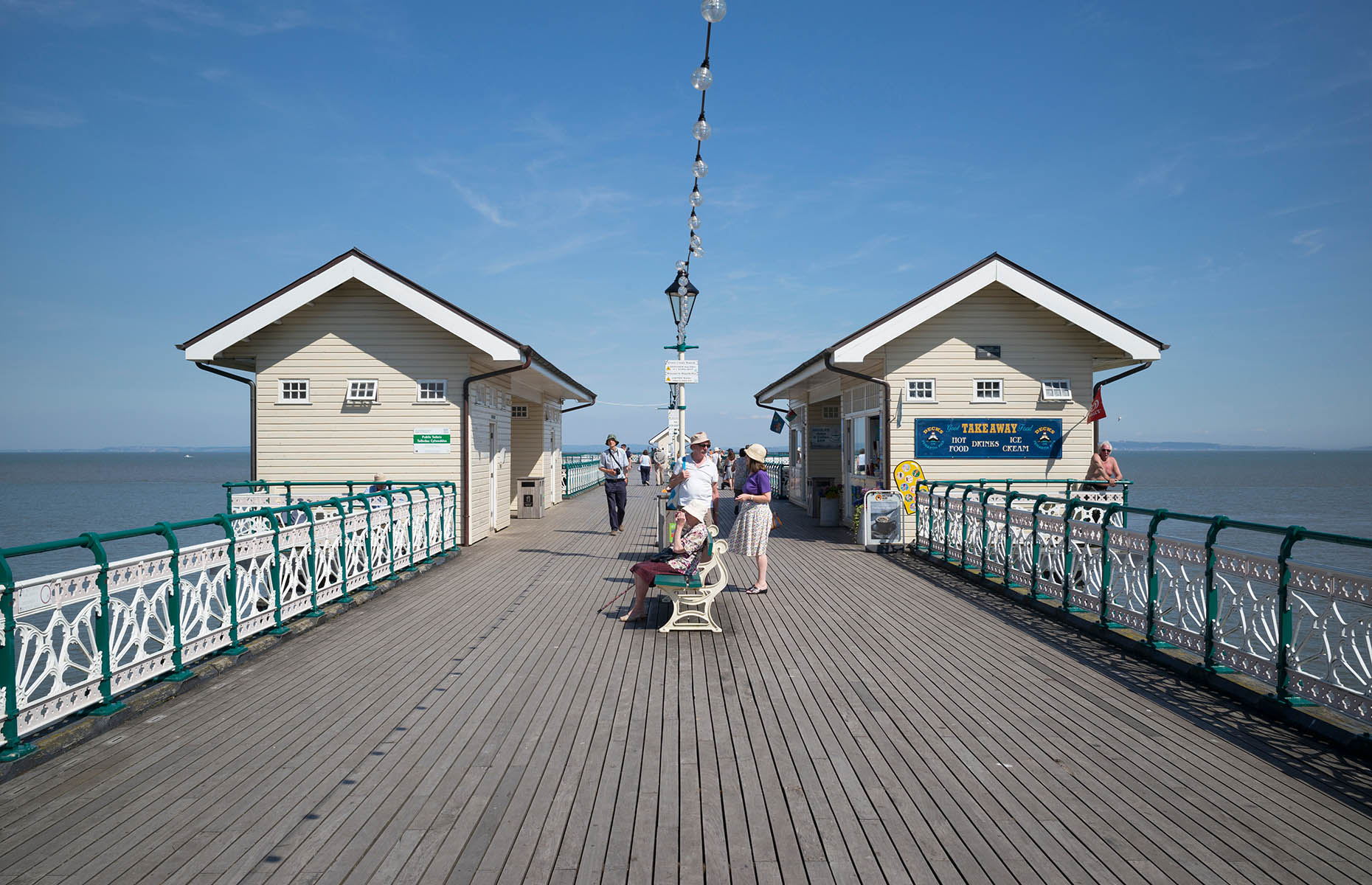 Richard Bradford/Shutterstock
Llantwit Major and The Glamorgan Heritage Coast
With six different beaches and 14 miles of unspoilt, natural coastline, this is the area to visit if you want to experience the endless beaches and dramatic clifftops Wales has to offer. Head to Ogmore by Sea for adventure activities such as coasteering from the high cliffs, horse riding by the beach and surfing.
For a family-friendly sandy beach, Dunraven Bay has plenty of rock pools to explore. If fishing is more your thing, then try your luck at Aberthaw. In this pet-friendly part of Wales, your dog is more than welcome to come for a swim too.
READ MORE: 30 reasons to love Wales
Where to stay
New Farm, Barry
This family-run B&B is located on a working farm, so you can try the freshest eggs you've probably ever tasted at breakfast. The rooms are cosy, the environment homely and there's enough space for up to 14 guests. There's also an outdoor area that has become popular for family celebrations. The accommodation is self-catered with a fully functioning kitchen suited to large groups who prefer to do things their way.
Owner Sarah Hardy is incredibly hospitable and has furnished the house with everything you might need during your stay – the farm supplies a breakfast pack that includes fresh items from the farm and there are also tea and coffee-making facilities. Sarah also welcomes guests with her delicious home-baked Welsh cakes, which are reason enough to visit the farm. Plus, the B&B is only a five-minute drive from Cardiff airport, making it a convenient accommodation choice.
The Bear Hotel, Cowbridge
Right in the middle of Cowbridge's buzzing high street, this hotel is a local institution where medieval meets modern and every narrow corridor leads to an unexpected location. The nooks and crannies include cosy lit fireplaces and reading rooms, an 18th-century ballroom, a modern gastropub with contemporary twists on comforting classics and a glass pergola in the middle of the courtyard that serves modern British fare.
The rooms feel lavish, with that fancy manor touch that cannot be found in characterless chain hotels. Breakfast is served across the road at The Penny Farthing, where options include timeless eggs benedict and eggs royale, a traditional full English, plant-based and gluten-free alternatives and the ever-popular avocado toast. Coffee, tea and juice are also provided.
READ MORE: Wacky and wonderful places to stay in Wales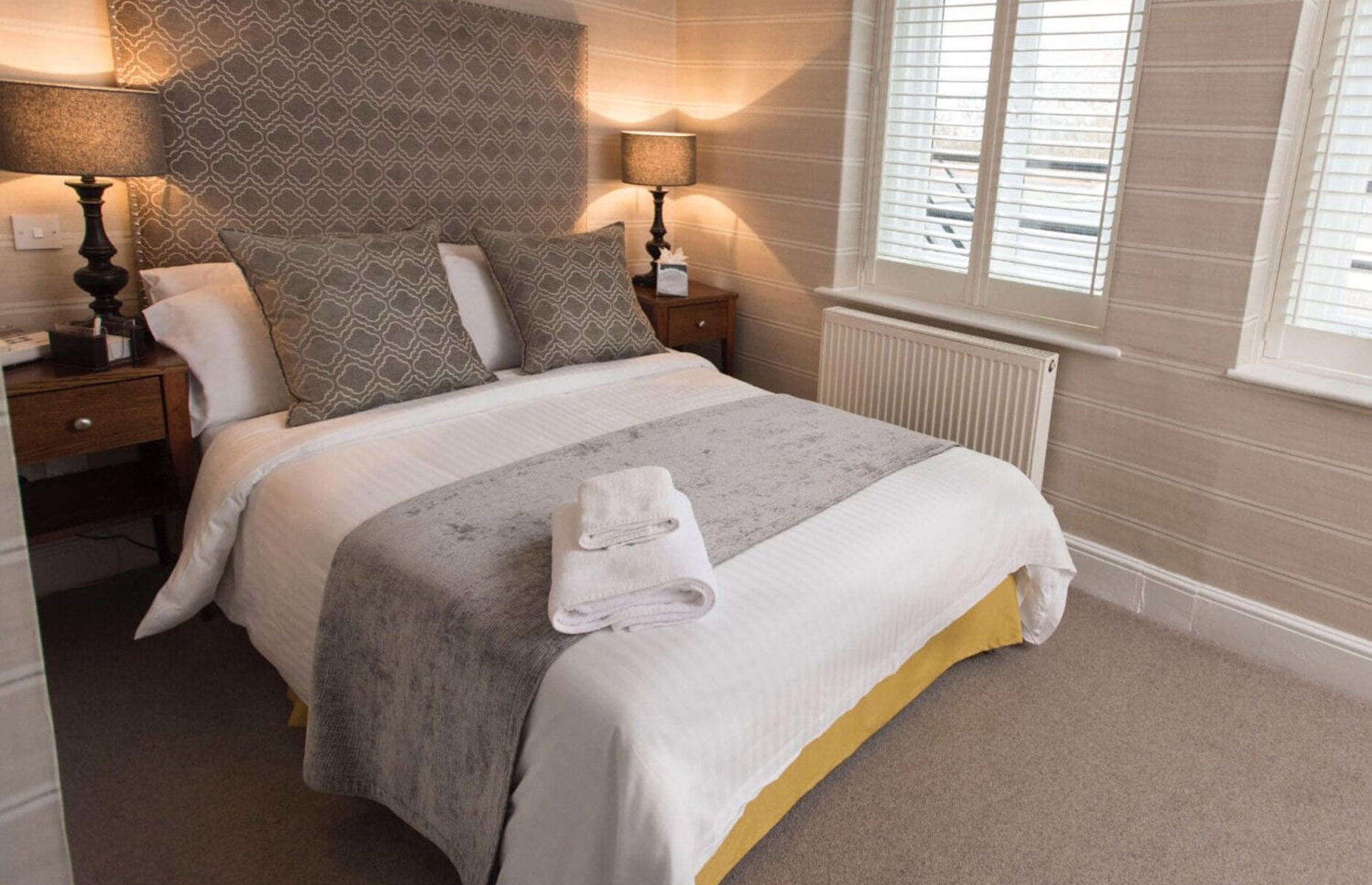 Visit the Vale
Cowbridge Cabins
For fuss-free, affordable and modern accommodation with plenty of parking, head to Cowbridge Cabins. With only six rooms and no reception area, these cabin lodges are perfect for introverts who wish to rejoice in the quiet countryside without giving up any of the usual modern comforts. Walk around the cabins' location on Penllyn Estate Farm and make sure you stop at its farm shop and kitchen, Forage, to shop for local, high-quality produce or to grab a bite. It is also the perfect spot for breakfast if you're staying in the cabins.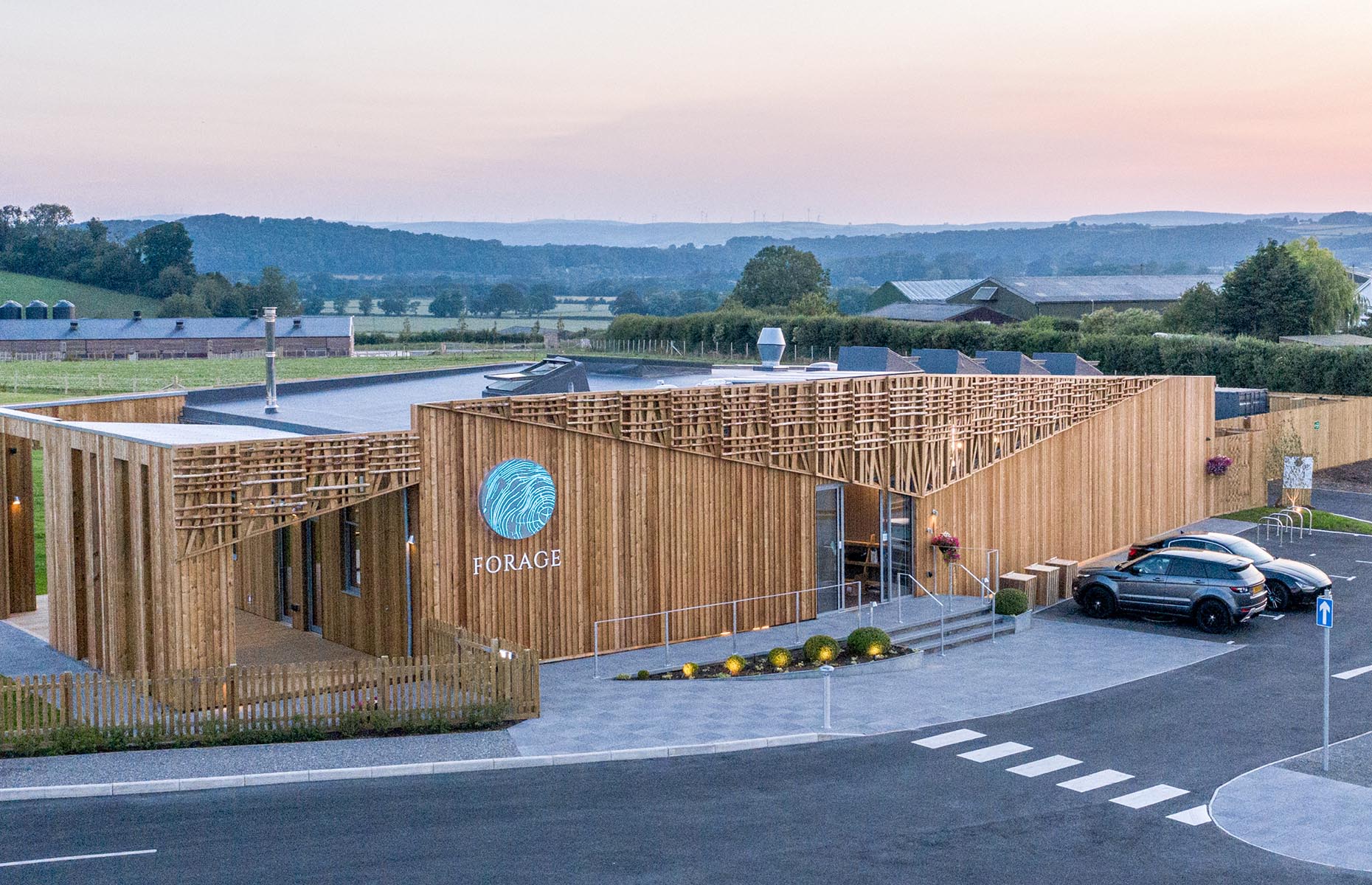 Visit the Vale
Top things to do
Walk the Wales Coast Path
The Wales Coast Path – the largest continuous coastal path in the world – encompasses 870 miles (14,000km) of linked paths, taking in alluring seaside views, captivating towns, cliffs and epic hikes. This record-breaking pathway just recently turned 10, and visitors to the Vale of Glamorgan can celebrate by exploring the nine miles of it (14.5 km) that border the beautiful Vale of Glamorgan.
READ MORE: Explore the Wales Coast Path
Stand-up paddleboarding
Head to Barry Island and take a stand-up paddleboarding lesson at Island SUP Club. The club's approach to this water sport is perfect no matter if you are a novice or want to improve your skills, and it has sessions that cater to both adults and children. The instructors are incredibly friendly and worry not – you do warm up after a few minutes.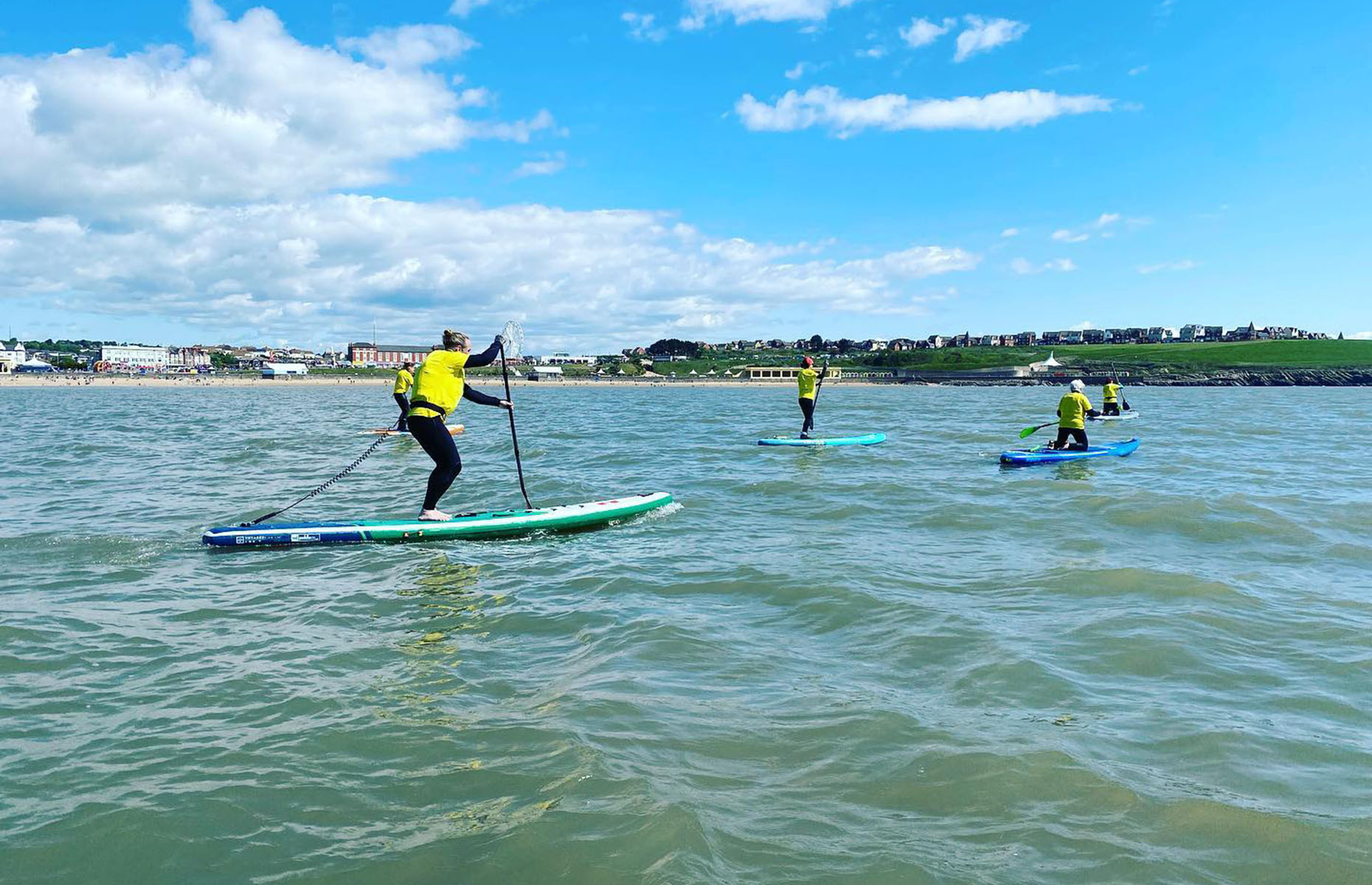 Visit the Vale
Take a hike
Describing the Vale as the perfect place for hikers might just be the understatement of the year. With coastal and rural paths of varying difficulties, these routes were made for walking. If you're interested in a more leisurely walk packed with history, the Vale Trail 9 in Cowbridge follows the Welsh romantic poet and political radical Iolo Morganwg (1747-1826), which you can explore with a guide.
Check this interactive Coast Path Map to plan your route.
READ MORE: 27 hiking mistakes you won't want to make
Go shopping
Goodsheds, Barry
Considered the first new sustainable urban high street in the UK, Goodsheds is a huge building repurposed from an existing Victorian railway shed, shipping containers and old Gatwick Express carriages with the aim of creating a vibrant venue.
These 54 shipping containers have been stacked and converted into a modern industrial complex. Inside the steel city, you'll find independent food and drink spots, boutique shops and a cutting-edge outdoor gym. Goodsheds is also a place where you can get your nails done, buy vintage, nostalgia-inducing clothing, grab a deep-fried ice cream waffle or refill your eco soap dispensers.
Not to be missed is Barry's only rooftop bar, Academy 297, which boasts lovely city views and Instagrammable decor. If you can't get enough of Goodsheds you may want to consider bedding down at the stylish Good Stay, which consists of eight luxury serviced apartments that are perfect for a weekend getaway.
Farmers' Market, Cowbridge
For a real taste of local flavours, head to the Vale of Glamorgan Farmers' Market. Located every Saturday in Cowbridge from 9am to 1pm, this market has been running for 22 years and every product sold has been grown, reared, caught, brewed, pickled, baked, smoked or processed by one of the many local stall holders. Try the traditional Welsh cakes here – no visit to the Vale is complete without them.
Cowbridge high street
In the boutiques of Cowbridge, designer labels sit alongside upcycled items and one-off retro pieces. From stationery shops to quirky furniture stores, Cowbridge high street is packed with eye-catching items that would make great souvenirs of your time in the Vale. For a touch of Welsh magic make a stop at boutique shop Folk Gather Here, where you can find a delightful assortment of dried flowers, essential oils, candles and crystals as well as bespoke jewellery, bags, headpieces, nature-inspired items and linen. Pretty much everything you need to fulfil your cottagecore dreams.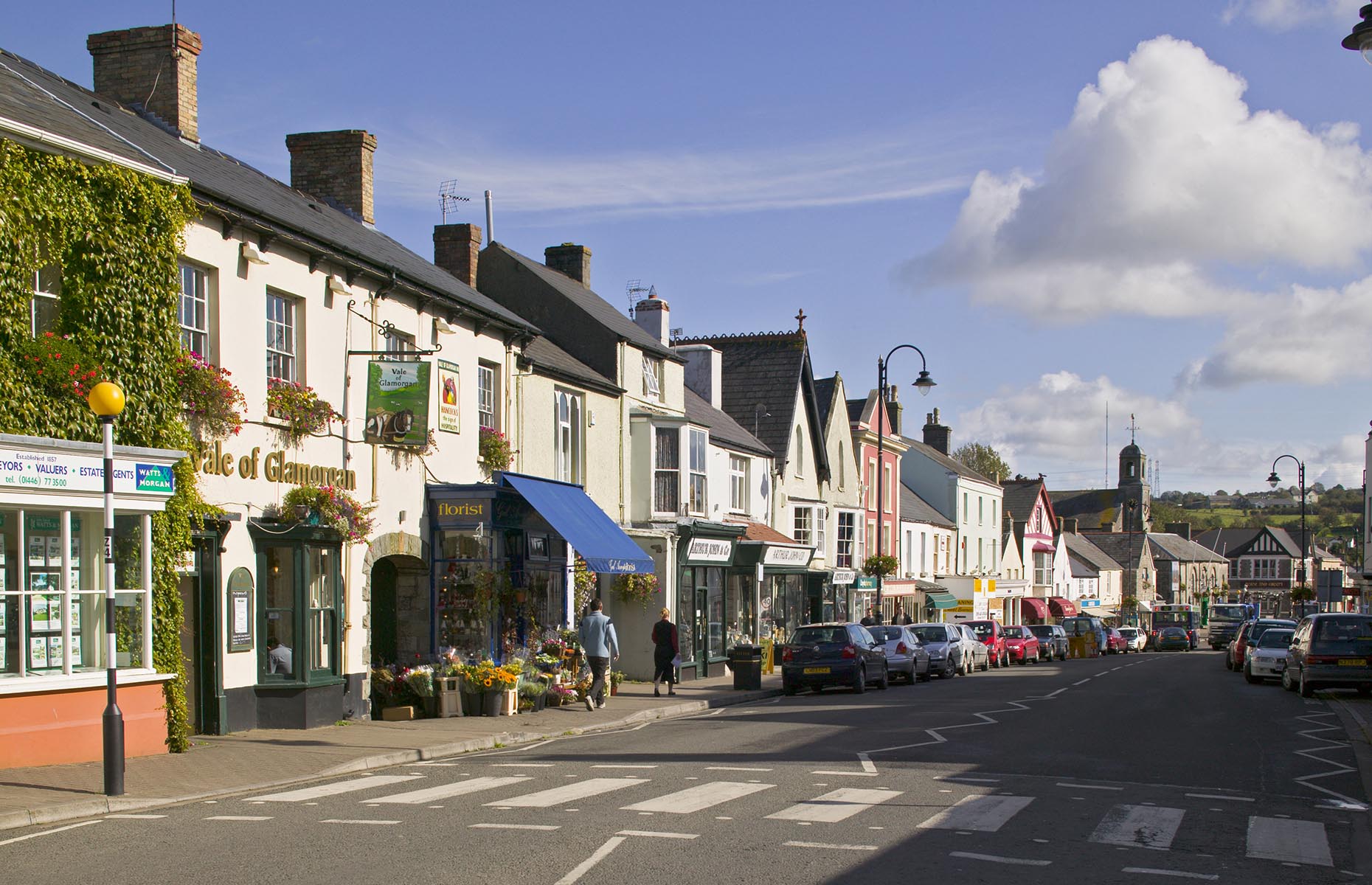 Visit the Vale
Where to eat and drink
Hare & Hounds, Aberthin
Proudly boasting a Bib Gourmand from The Michelin Guide as well as several other accolades, the Hare & Hounds is both a pub and an ode to the best ingredients the land has to offer. To say that the food here is delicious is an understatement, and it is only outshined by the warmth and stellar hospitality that makes you feel both at home and at the fanciest of restaurants all at once. At lunchtime, it is possible to order from the Lunch Saver Menu (two courses for £20; three courses for £25) or à la carte, while in the evenings it offers à la carte, a daily tasting menu and a nine-course tasting menu. Do not skip dessert – the impressive soufflé will leave you wanting more.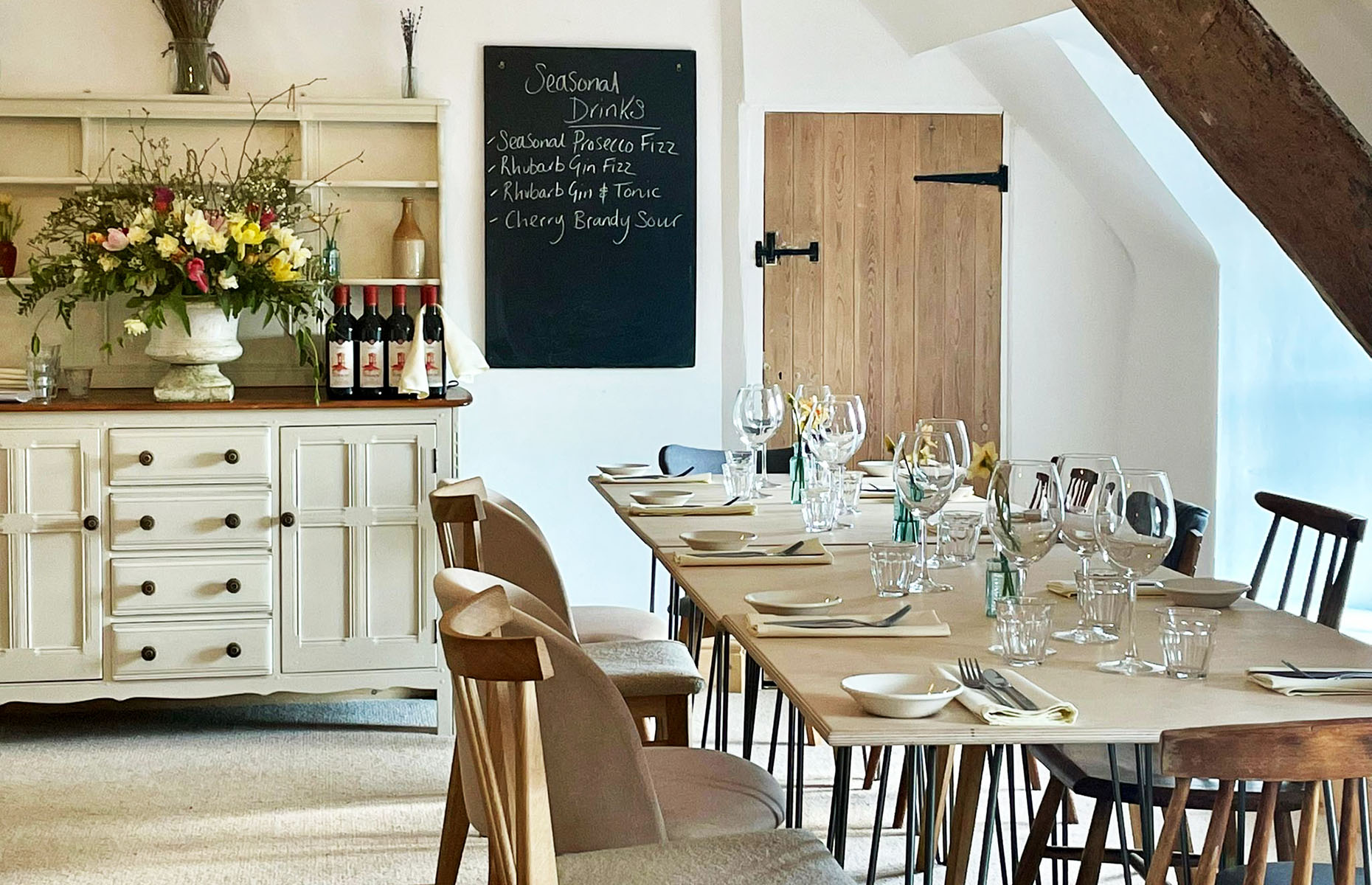 Visit the Vale
The Little Olive, Barry
This little gem is a quaint, family-owned Italian restaurant and is perfect for a dinner date or an aperitivo. Due to its increasing popularity, it may be hard to get a table and service could take a while, but with good, comforting food and a lovely, decorated salon, it's ideal for enjoying the Italian art of dolce far niente.
Academy Espresso Bar, Barry
Right across from Goodsheds, an imposing building embodies every caffeine aficionado's dream. Academy Espresso Bar is situated in a wonderful Grade II-listed building that was formerly a working pumphouse. During the day it serves exceptionally good coffee and food, and at night, you can switch the latte for an espresso martini or some non-caffeinated cocktails. Your daily cup comes with a side of high-speed internet and coworking-friendly amenities, while at night the space transforms into an out-of-office extravaganza. Expect live music sessions, craft workshops and an exclusive underground basement bar.
Glyndwr Vineyard, Cowbridge
Glyndwr Vineyard is the oldest established vineyard in Wales, and it is open for tours. If you want to learn more about local viticulture, sample some award-winning wine and eat a home-cooked buffet, a visit to this family-run winery is a great way to spend an afternoon in the countryside. Learn the real ins and outs of what it takes to keep a vineyard open and gain insight into the future of wine, as climate change threatens the industry. As a bonus, you can also feed the estate's llamas.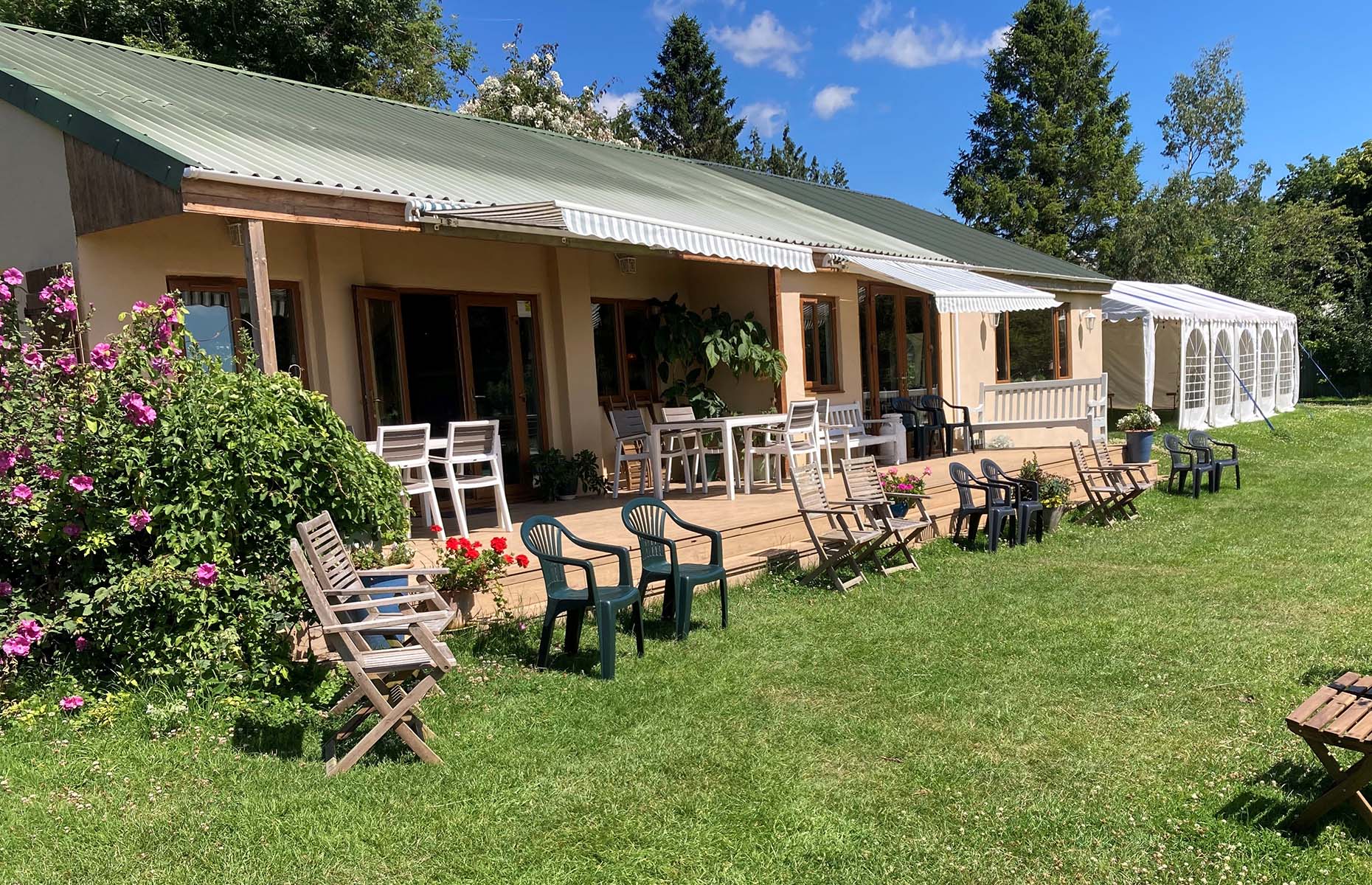 Visit the Vale
How to get there
You can reach the Vale of Glamorgan by car, coach or by catching a train via Bridgend or Cardiff Central. You can also fly into Cardiff airport. It is possible to arrive by ferry, with services running from Ireland to Wales. Check the most suitable option for you here. Bear in mind during your stay in the Vale that while local transport is available, it is limited, so driving could be your best option.
For more official information on visiting the Vale, click here.
Lead image: steved_np3/Shutterstock
Be the first to comment
Do you want to comment on this article? You need to be signed in for this feature