Explore Bristol: the top things to do, where to stay & what to eat
A mere hour and 40 minutes on the train from London, Bristol was named the UK's first European Green Capital back in 2015 – and it's the perfect place for a sustainable weekend away. Yet it's not just a place of pretty parks, bicycle-filled streets, indie shops and vegan restaurants (lovely as they are). Scratch beneath the surface and you'll discover a city with a rebellious heart, where artists and activists are reckoning with its past, present and future.
Key neighbourhoods in Bristol
Harbourside
On sun-splashed evenings, Bristolians flock to its Harbourside region and it's easy to see why. This historic dock, home to the famous SS Great Britain passenger ship and the 19th-century Floating Harbour, is filled with an eclectic mix of craft breweries, shipping-container restaurants and colourful bobbing boats. It's also a great place to explore by day, with some of the city's finest museums, galleries and attractions to be found here.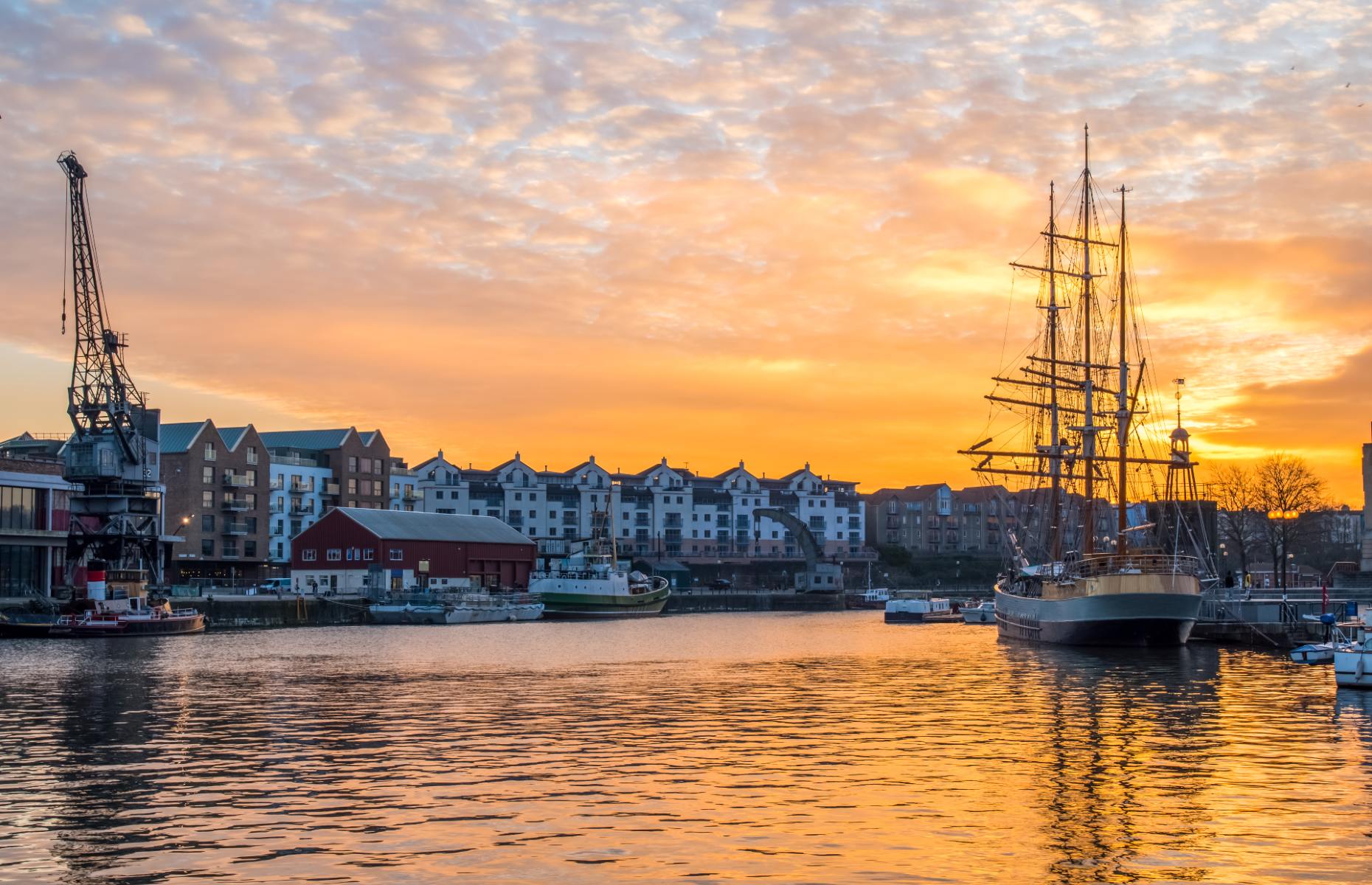 Sion Hannuna/Shutterstock
Clifton
Occupying a stately perch above the city centre, swanky Clifton certainly has an air of superiority about it – and it has plenty to shout about. Along its tree-lined Georgian streets are bijou boutiques selling everything from artisan cheese to jewellery, as well as a smattering of cute cafés and trendy bars. It's best known for the Clifton Suspension Bridge, a marvel of Victorian engineering which has graced this part of the Avon Gorge for the best part of 200 years.
Old City
The medieval Old City is at the heart of Bristol and its historic streets are undoubtedly fascinating to wander down. Here, you'll find St Nicholas Market, a bustling collection of food, art and craft stalls dating back to 1743; the Christmas Steps, a narrow alleyway filled with vintage shops and galleries; plus Bristol's oldest park, Brandon Hill Park, which offers dazzling views across the city and beyond.
Cladio Divizia/Shutterstock
Yet it's impossible to admire all the historic architecture without confronting how it came to be. This is, of course, the city in which the statue of 17th-century slave trader Edward Colston was toppled during anti-racism protests in the summer of 2020. Wandering around its grand Georgian buildings and streets – many of which were built using money from a trade in enslaved people – it's clear that Bristol is still reckoning with its past.
While many structures formerly named after Colston have changed their names, Colston Street in the heart of the Old City remains unchanged, despite repeated petitions to have it renamed. Those wishing to learn more about Bristol's connection with the slave trade should book onto a Transatlantic Slavery Walk, which run every Sunday.
Stokes Croft
Artistic and alternative Stokes Croft moves to the beat of its own drum: think bohemian cafés and bars, an ever-changing wallpaper of urban art and the UK's longest street of independent shops, Gloucester Road. It's also home to a brilliant mural of Black Lives Matter activist Jen Reid, who stood on the site of Colston's statue after it fell to the ground.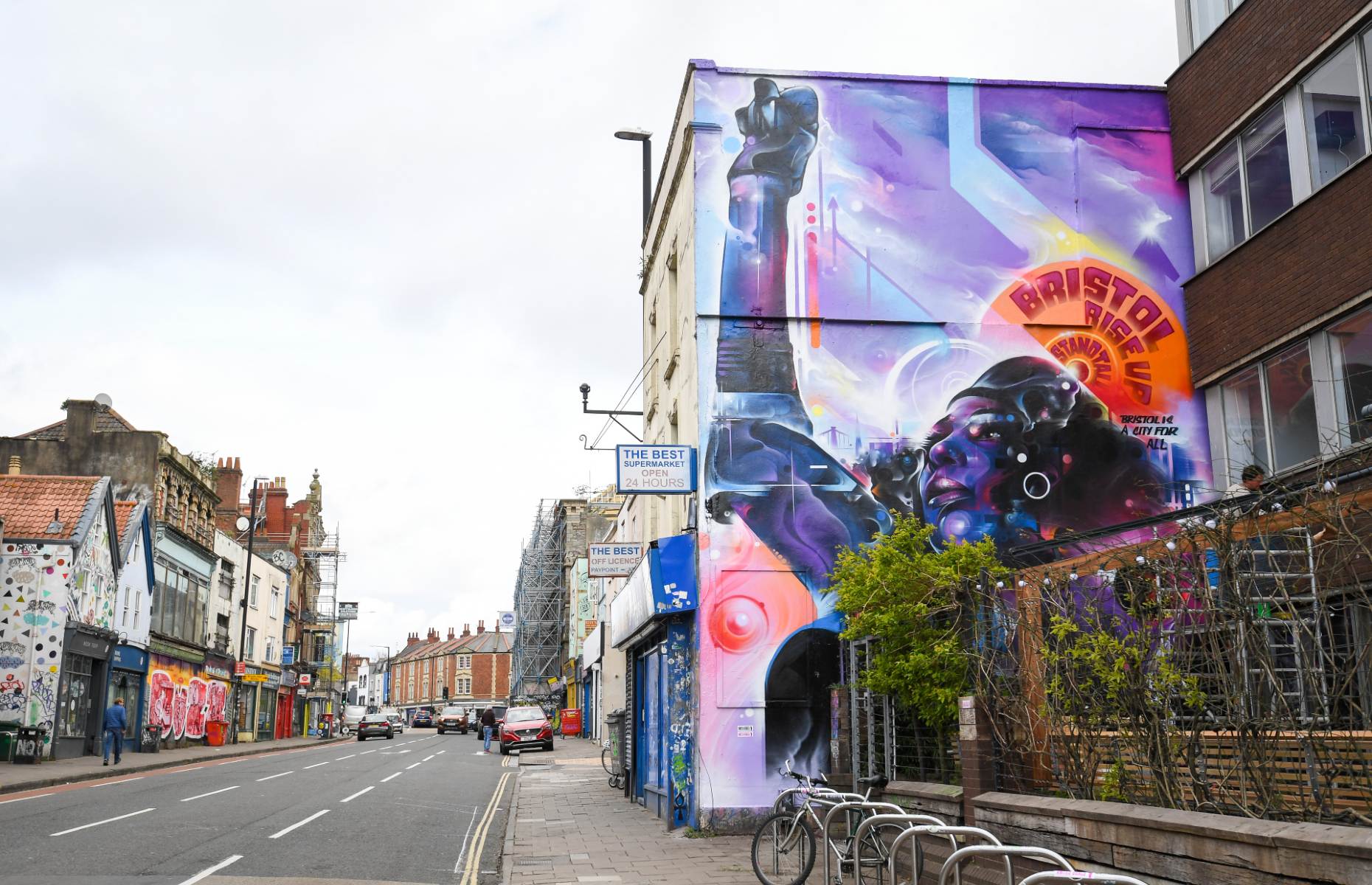 Finnbarr Webster/Getty Images
Where to stay in Bristol
If you're after an affordable city-centre stay, check into Brooks Guesthouse. This family-run micro-chain ticks all the boxes, with 24 comfortable rooms, great prices (starting from £67 ($83) per night) and a second-to-none location opposite St. Nicholas Market. It's doing its bit for the planet too: Brooks is part of the Green Tourism Business Scheme and has a number of energy-saving measures in place.
For a nostalgic experience, opt to stay in one of their retro rockets. Found on the hotel's rooftop, these vintage Airstream trailers might look diddy but they have all the amenities you could want, including kettles, hairdryers and TVs. And yes, they're cosy – but that's part of their charm.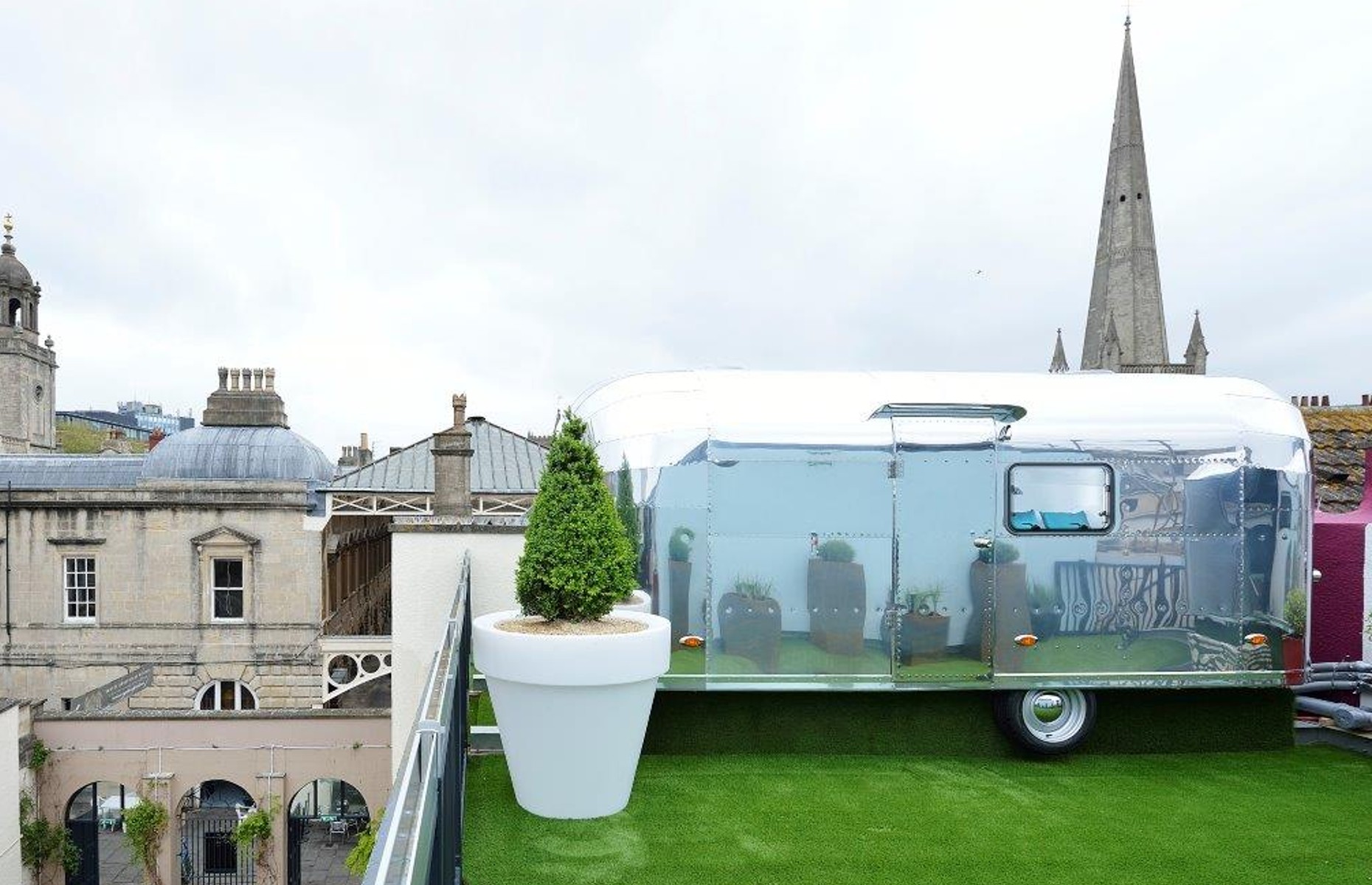 Courtesy Brooks Guesthouse
The recently-opened Moxy Bristol, opposite shopping centre Cabot's Circus, offers a boutique-style vibe with the reliability of a chain (it's part of the Moxy group, which is owned by Marriott). The hotel commissioned local social enterprise Bricks to create artwork for the interior, much of which references local areas and landmarks.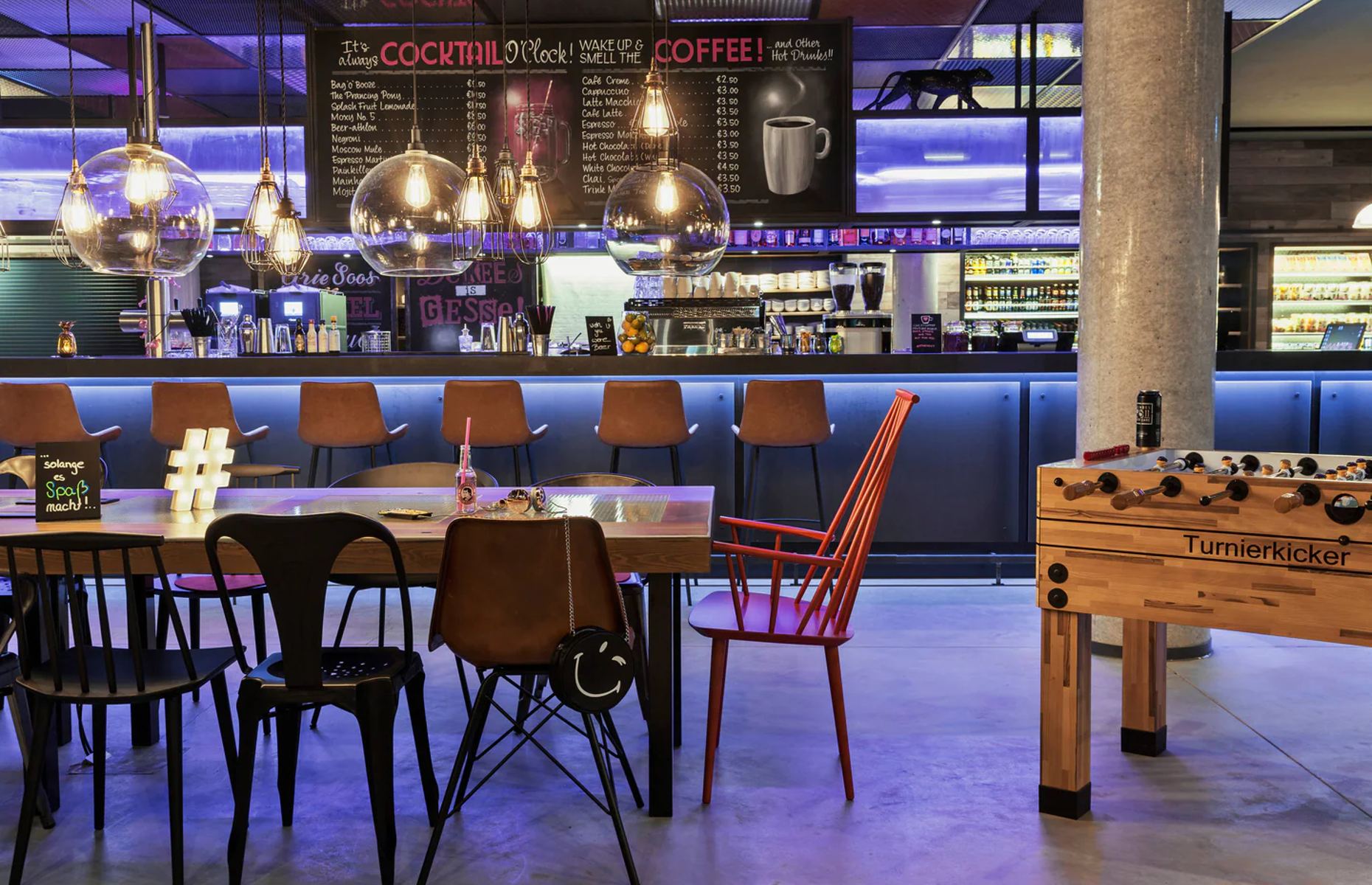 Courtesy Marriott Hotels
To push the boat out, try 4-star harbourside haven The Bristol. Not only is this 1960s-style hotel utterly luxurious, it's also a leader in sustainability. It's part of the Doyle Collection, the only UK luxury hotel group to run on renewable power (plus gas which is offset, meaning it's carbon neutral). It also diverts 100% of its waste from landfill and partners with non-profit Clean Conscience to recycle used soap and toiletries.
READ MORE: The world's best eco hotels
The top things to do in Bristol
Discover the city's street art culture
Banksy might be the best known, but he (or she or they, depending who you ask) isn't the only artist responsible for covering every wall here with riotous colour. To learn about the history of street art in Bristol, as well as present-day artistic and political tensions, book onto the Where the Wall's Street Art Tour.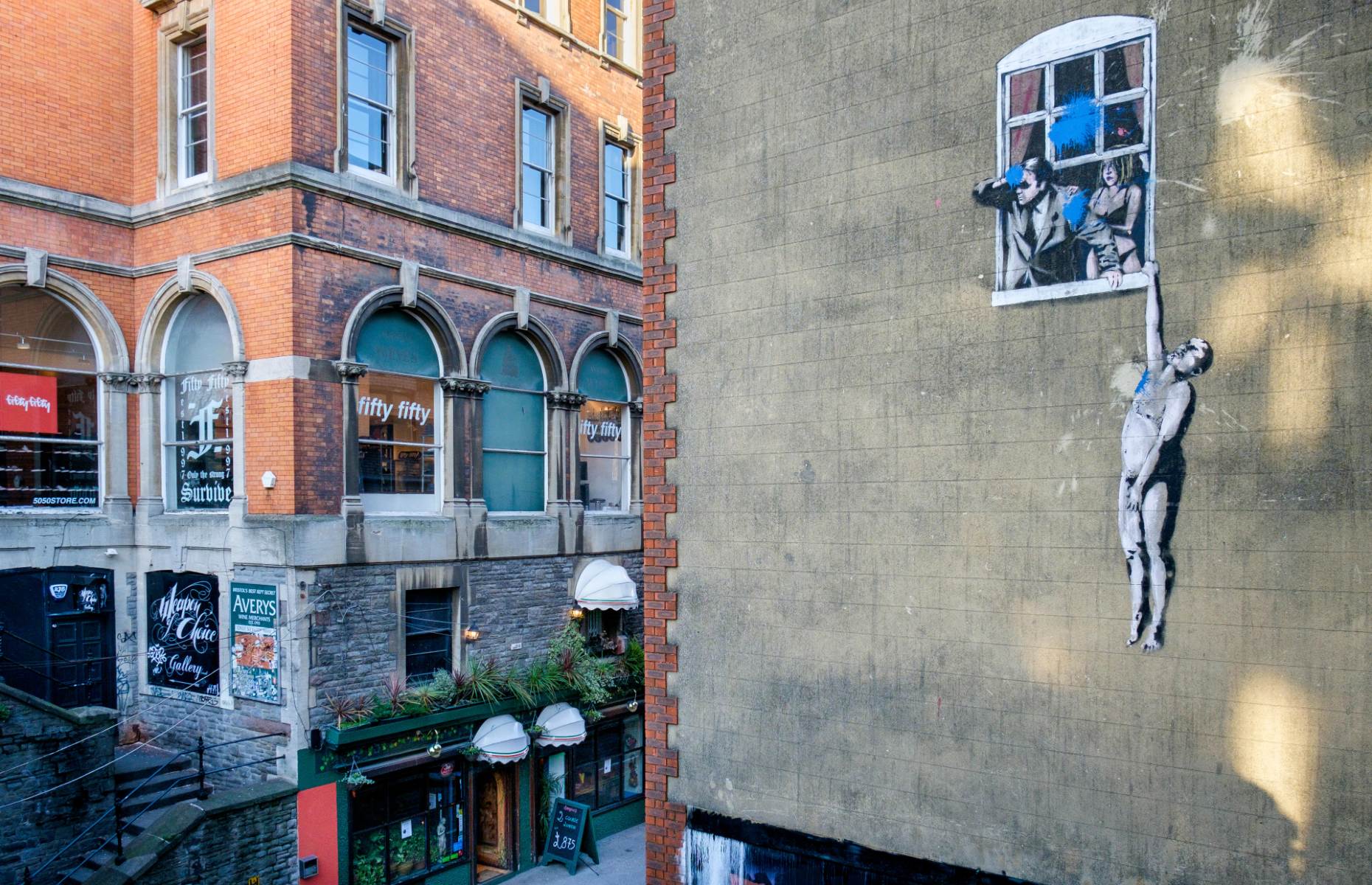 lynchpics/Alamy Stock Photo
The two-hour tour starts at College Green, where you'll gaze at Banksy's "Well Hung Lover". The UK's first legal piece of street art, it was allowed to remain after a landmark ruling from the council in 2006 when 97% of Bristolians voted to keep it. Next, you'll wander through Centrespace Gallery and Nelson Street, filled with an ever-changing mix of work by international (Chinagirl Tile, M-City, Tats Cru) and local artists (Inkie, DFTE, Nick Walker).
It's easy to see why these tours have bagged lots of awards. The enthusiasm of our guide, John, was palpable. A proud Bristolian and former youth worker, with close links to artists in the community (including Banksy, so he says), he offered unrivalled knowledge about both famous and lesser-known works, woven together with plenty of anecdotes.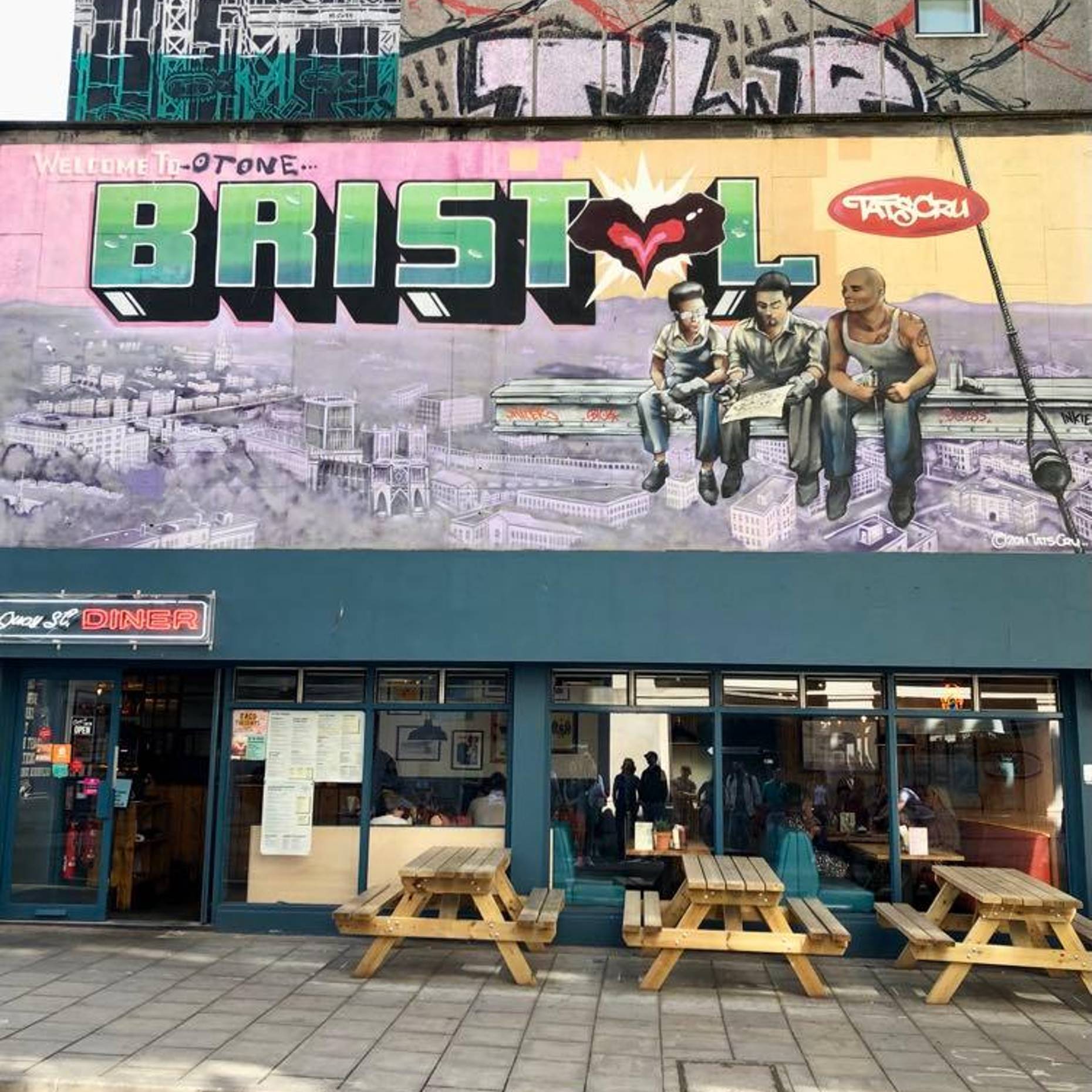 Frances Carruthers
Explore the harbour by paddleboard
To see the city from a different perspective – and test your balance – book a two-hour paddleboarding Taster Session (available Monday-Friday) or Harbourside Adventure (at weekends) with SUP Bristol. Beginners will get to grips with the basics: how to paddle while kneeling down, how to turn and how to stand up (though we can't guarantee you won't fall in!)
You'll start at Underfall Yard, gliding past the rainbow-coloured houses of Cliftonwood and the SS Great Britain, not forgetting to stop for photos before heading towards the city centre. Sessions start from £30 ($37) a head and can be booked online.
READ MORE: History's greatest ships and boats revealed
See dinosaurs and Grayson Perry artworks
Home to a range of fascinating permanent collections and seasonal exhibitions, the Bristol Museum & Art Gallery is well worth a visit. As soon as you enter the Edwardian building, it's hard not to be struck by its imposing interior. A well-placed plaque soon informs you that it was constructed using money gifted from the Wills and Fry families, whose wealth has been linked to enslaved people. (Those wishing to learn more about the museum's commitment to decolonisation should click here).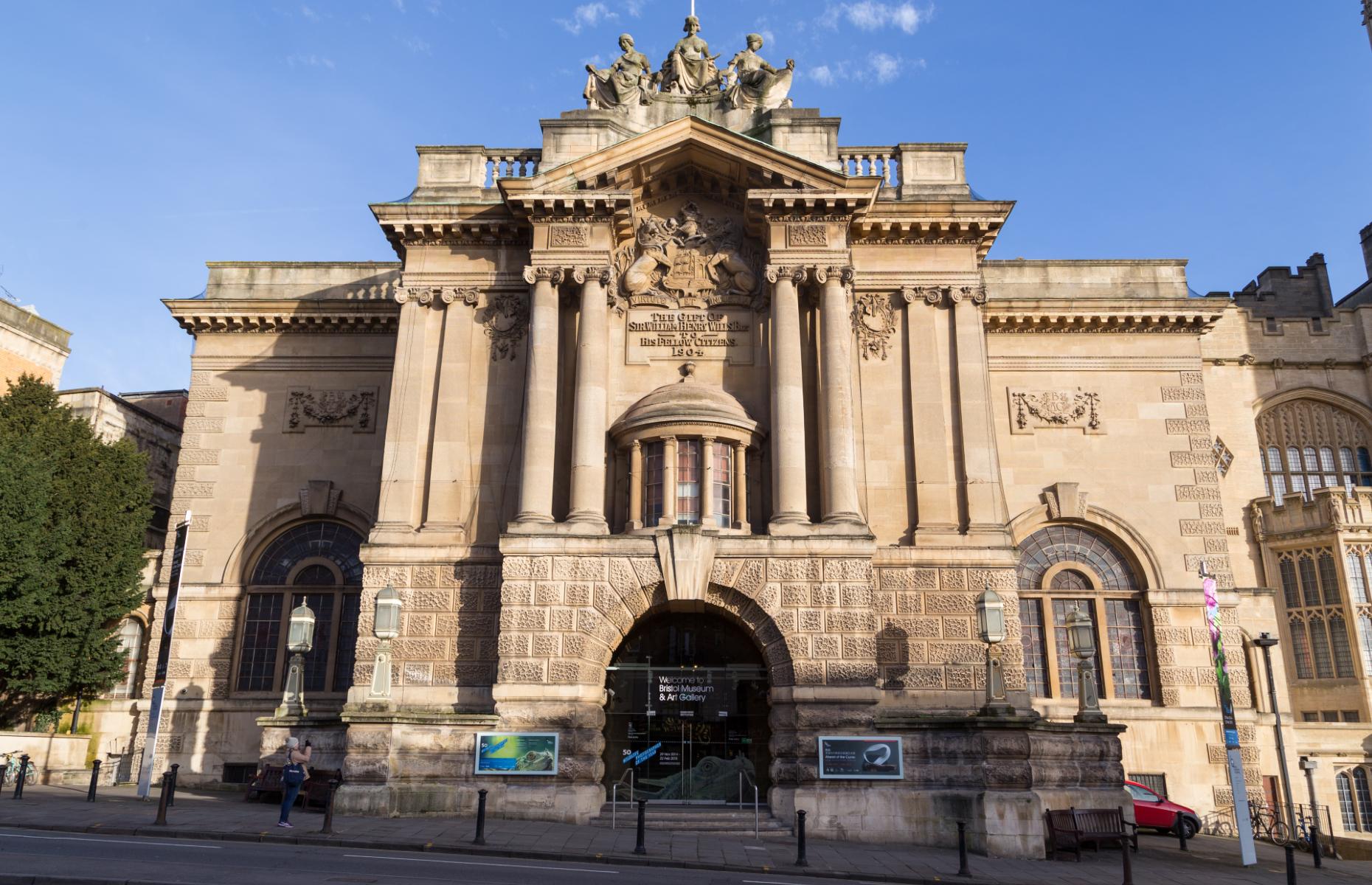 Casper Farrell/Shutterstock
Aside from its permanent displays, which include everything from dinosaur remains to local wildlife and Banksy creations, the brilliant Grayson's Art Club exhibition (on until 4 September) is a must-see. Showcasing a selection of works created by people during lockdown for the hit TV show, it's a humorous and bittersweet reflection on the collective emotions of the pandemic.
Walk across the famous Clifton Suspension Bridge
No visit to Bristol would be complete without admiring Clifton Suspension Bridge in all its Victorian grandeur. Designed by local engineer Isambard Kingdom Brunel, this 702-foot (214km) long structure is one of the world's oldest iron suspension bridges and took 33 years to build. For the best views across the bridge, plus a chance to look at it through one of the UK's only camera obscuras, head to the Clifton Observatory.
finiestafoto/Shutterstock
Indulge in some sustainable retail therapy
Few cities have such an impressive selection of second-hand, vintage and independent shops, so it's well worth dedicating a couple of hours to checking them out. Gloucester Road is the most famous destination and rightly so: it has countless vintage and charity boutiques selling everything from vinyls to furniture and clothing. On Park Street you'll find a lovely little pocket of second-hand shops including Uncle Sam's, Loot and The Last Bookshop, where all books are £3 ($3.70). Or check out Clifton Arcade, a jumble of gift shops, local jewellers and community cafés housed within an ornate and airy Victorian shopping centre.
READ MORE: 10 ways to reduce the carbon footprint of your holiday
What to eat and drink in Bristol
By day
With its reputation for sustainability, it's no surprise that Bristol has a world-class vegan food scene. And community-led Café Kino in Stokes Croft is perhaps the best place to start. Run as a non-profit workers' co-op, this 100% vegan café uses mostly local and/or organic produce, making it the perfect spot for a leisurely brunch or lunch.
Other great daytime eats can be found at Spike Island's Emmeline Café, which serves a selection of salads, soups and sandwiches in airy, Scandi-esque surroundings. Or check out Pieminster in Stokes Croft, where there's a mix of classic pies (steak and ale; chicken and leek) alongside zanier flavours (pea, paneer, chilli and mango), plus plenty of gluten-free and vegan options.
No city break is complete without a few coffee stops and Bristol isn't short on places to re-caffeinate (or satisfy your sweet tooth). The oozy-gooey filled donuts at Pinkmans on Park Street are the stuff of local legend and we can confirm they live up to the hype. Meanwhile Clifton's Primrose Café is perfect for tea and cake in a quaint setting; Spicer+Cole does a reliably good brew (and a great brunch); and Playground serves locally-roasted coffee in a setting as vibrant as the name suggests.
By night
To mingle with the cool kids at one of Bristol's newest foodie destinations, head to CARGO at Wapping Wharf. Housed in converted shipping containers, you'll find a mix of street food and sit-down restaurants. Don't miss Woky Ko, an Asian-fusion restaurant founded by Masterchef finalist Larkin Cen, best known for its richly-flavoured ramen and fresher-than-fresh noodle dishes. The Athenian is your go-to for Greek gyros (wraps), while Root showcases seasonal, local produce with a veg-centric menu.
For special occasions, book a table at The Ivy Clifton. Yes, it's a chain, but thanks to its historic setting inside an old Georgian bank, plus Bristol-inspired period decor, this chic eatery is firmly rooted in leafy Clifton. Vegans are well catered for with ample plant-based options, while it's well worth splashing out on the theatrical cocktails and desserts – we strongly recommend the chocolate bombe.
Bristol's oozing with great bars and it can be easy to feel overwhelmed by all the choice. If it's good beer you're after, try Harbourside's Grain Barge or the Beer Emporium in the Old City. The White Lion, with its unbeatable location overlooking Clifton Suspension Bridge, is perfect for sunset tipples while hidden speakeasy Hyde & Co does some of the city's best cocktails.
Ultimate Bristol itinerary
Here's how to take in the best of Bristol if you've a long weekend to explore.
Day 1
Check into: Brooks Guesthouse. Located in the heart of the Old City, Bristol's key neighbourhoods (Stokes Croft, Clifton and Harbourside) are all within walking distance.
Train your calves: with a walk up Park Street, which is a good initiation to Bristol's hills – break it up by popping into vintage and second-hand shops along the way.
Indulge in an afternoon treat at: Pinkmans, a community bakery which is legendary for its filled 'sour-dough-nuts'.
Get your culture fix at: Bristol Museum & Art Gallery. There's everything from Britain's best-preserved dinosaurs to European Old Masters to be found in this historic space. Don't miss the Black Lives Matter mural created by Bristol-based artist Jasmine Thompson.
Dine at: one of Woky Ko's Harbourside restaurants. Choose between the rooftop bar in CARGO 2, offering fluffy bao buns and sharing plates, or the CARGO 1 location, with a menu focused on larger plates and noodle dishes.
Day 2
Spend the morning exploring: the Harbourside region, paying a visit to Underfall Yard to discover the history of Bristol's bustling waterways.
Make a splash at: SUP Bristol. A two-hour paddleboarding lesson is the perfect way to get to grips with this popular sport, plus you'll get a unique viewpoint of Clifton and the docklands while floating through the water.
Grab a bite at: Better Food at Wapping Wharf, a trailblazing organic café with a focus on ethically-sourced, zero-waste produce.
Set sail: on the SS Great Britain. OK, not literally – but you'll feel like you've hit the high seas with a trip to this immersive, family-friendly museum. You can climb up on deck, go below a 'glass sea' to check out the original dry dock and wander the historic dockyard.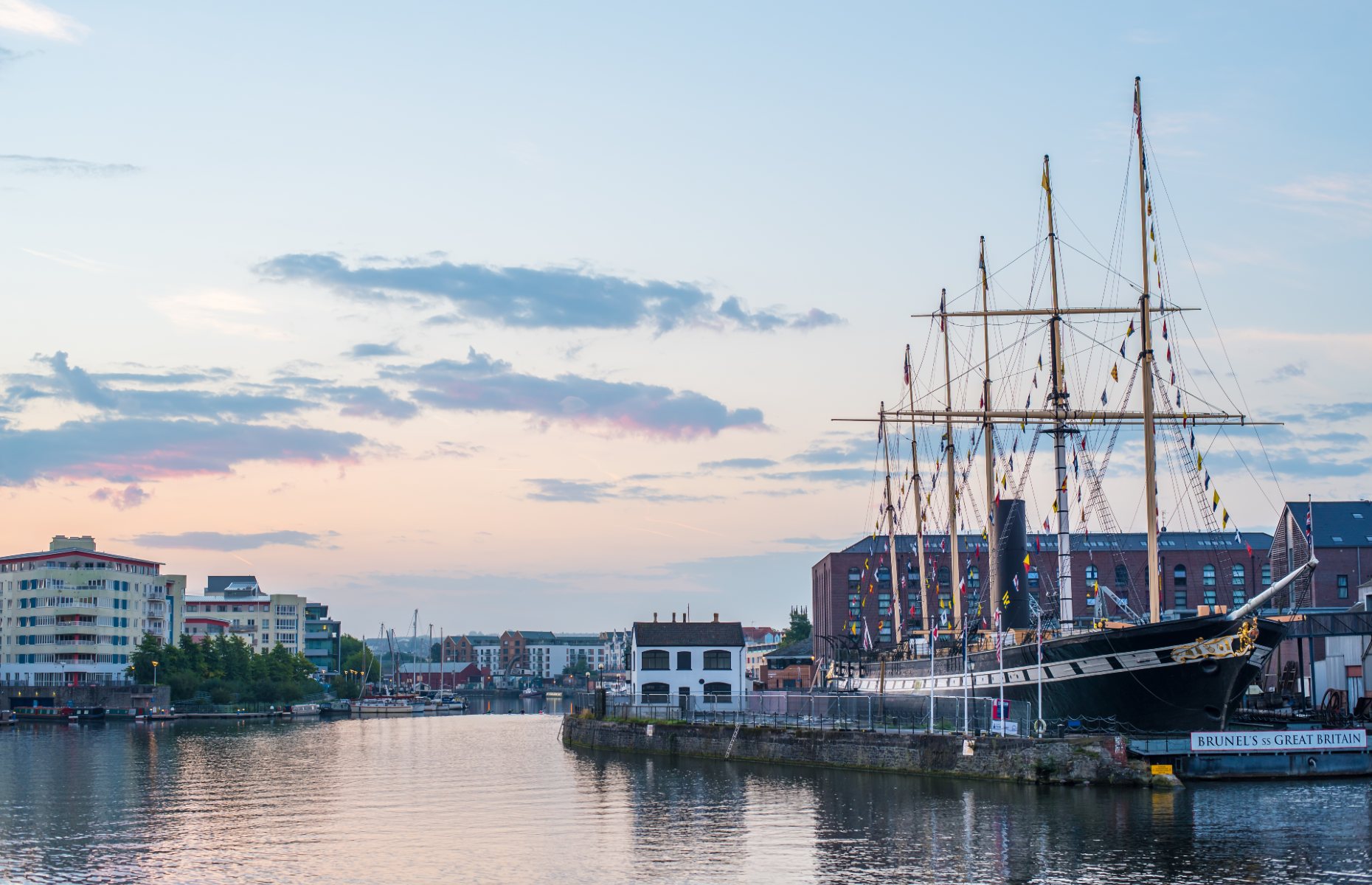 Sion Hannuna/Shutterstock
See Bristol's most famous view at: Clifton Observatory. You can catch a bus to Clifton from the top of Park Street (or walk if you're feeling energetic) to get to this stunning viewpoint. Spend an hour or two meandering through Clifton, stopping for a coffee at Spicer+Cole.
Have dinner at: The Ivy Clifton, where you'll find ultra-pretty plates served in a high-ceilinged, plant-filled Georgian building.
End the evening on a high: with a drink at the White Lion, which will give you a chance to enjoy fine views across Bristol's famous bridge after dark.
Day 3
Snap some street art: on a walking tour around the city centre and Stokes Croft, learning the story behind some of Banksy's best-known works along the way.
Eat all the pies: at Bristol-born Pieminster, which is near where the tour ends. The 'mooless moo' (a vegan take on steak and ale) and 'mock-a-doodle' (plant-based chicken and leek) are as delicious as their meaty alternatives.
Discover Bristol's counter culture: at Stokes Croft Museum. Here, you'll find an eclectic mix of objects and artefacts telling the story of this vibrant part of the community.
Swig cocktails at: The Bootlegger, a Prohibition bar with an extensive list of cocktails and live jazz performances every night.
How to get there
If you're coming from London, the easiest (and most sustainable) option is to take the train – it's a breezy one hour and 40 minutes from Paddington to Bristol Temple Meads and you'll whizz past plenty of pretty countryside along the way.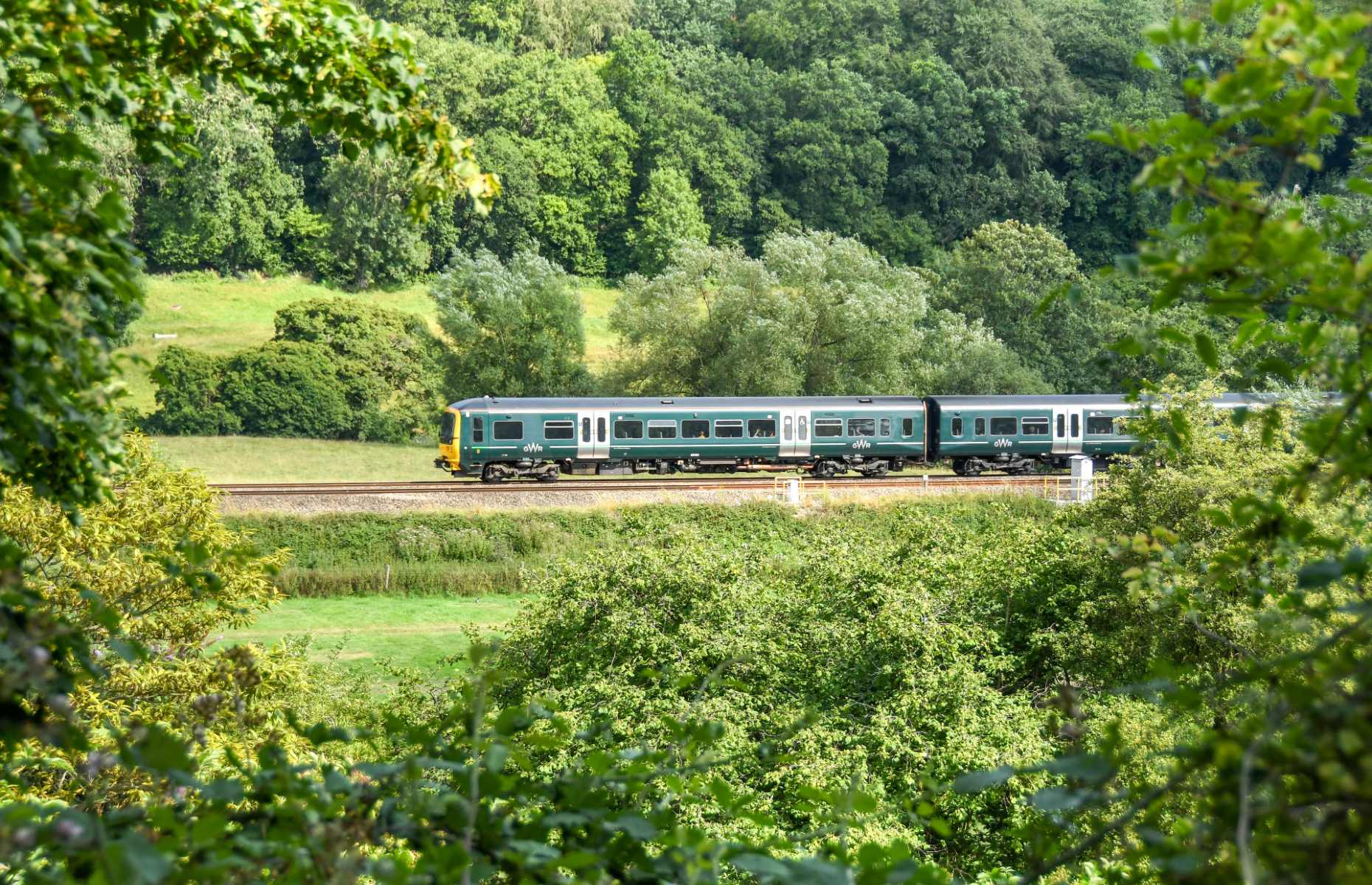 Ceri Breese/Shutterstock
At the time of writing, tickets start from £20.40 each way and can be purchased at GWR.com. There are also direct connections from Cardiff (46 minutes) and Bath Spa (11 minutes). You can check the latest Covid travel guidance here.
Map of Bristol
Use this handy map to see our favourite spots in the city.
Be the first to comment
Do you want to comment on this article? You need to be signed in for this feature