Explore the best of Brittany
And not just the obvious attractions ... this enchanting region is full of unexpected surprises too.
Why go?
With travel restrictions easing between Britain and Europe, Brittany is back on the wish list again for UK holidaymakers. Easy to get to by ferry or plane, it boasts an undulating coastline, irresistible heritage towns, and some delicious local produce including seafood, crêpes, and Breton cider.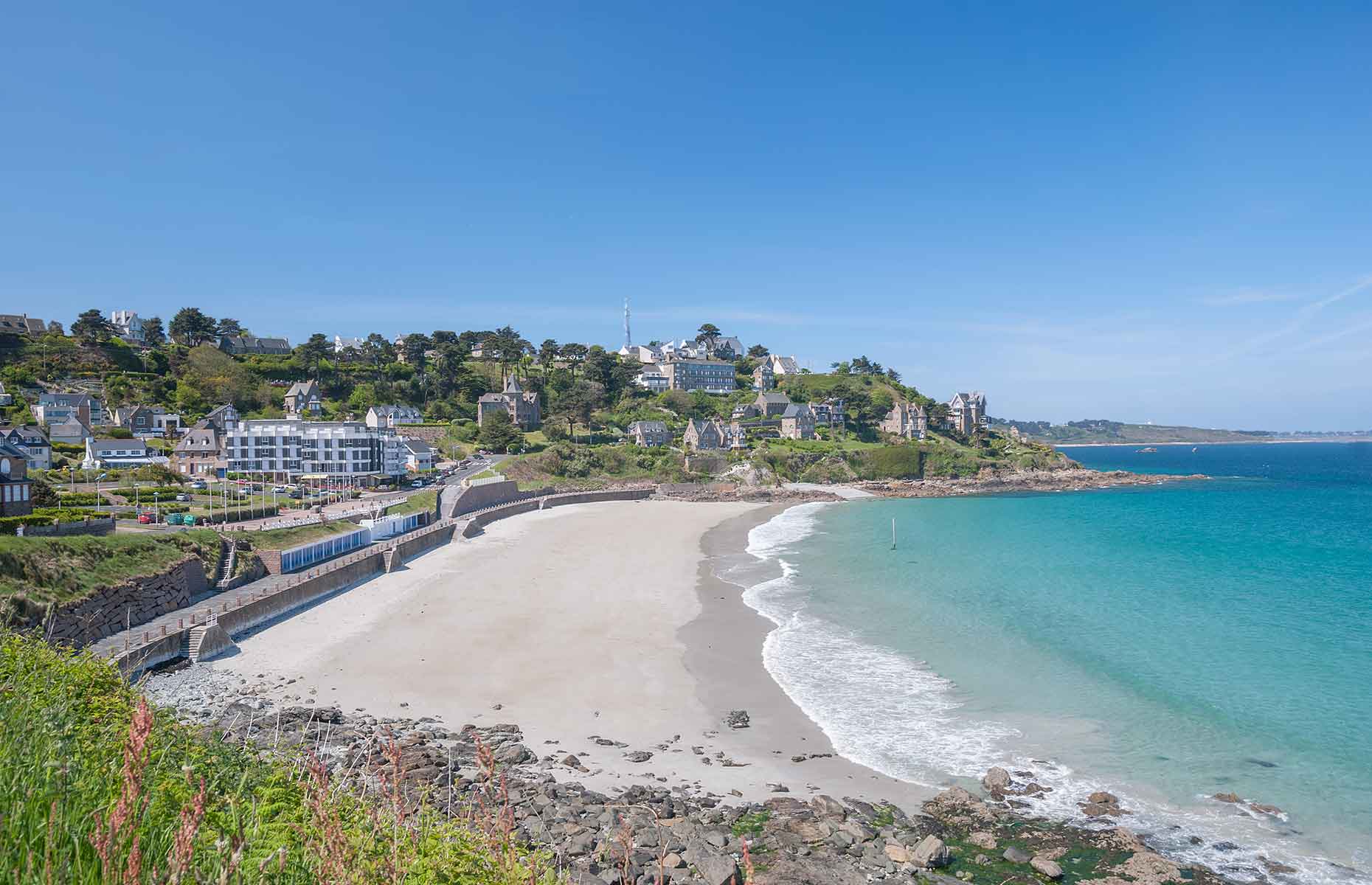 travelpeter/Shutterstock
It would be oh-so-easy to relax by the sea for your whole holiday, but Brittany rewards the explorer too. Here are five suggestions for our favourite must-see sites – Les Incontournables to the French – as well as five ideas for destinations that you could overlook without a little insider knowledge.
5 must-see sites
1. The Pink Granite Coast
Stretching for 19 miles (30 km) along the northwest coast, this rose-tinted shoreline of pink granite boulders is dotted with rocky headlands, sheltered coves and sandy beaches.
The small resort of Perros-Guirec makes a great base for exploring the Sentier des Douaniers, the seashore path where customs officials once watched for smugglers and for discovering pretty harbours such as Trégastel.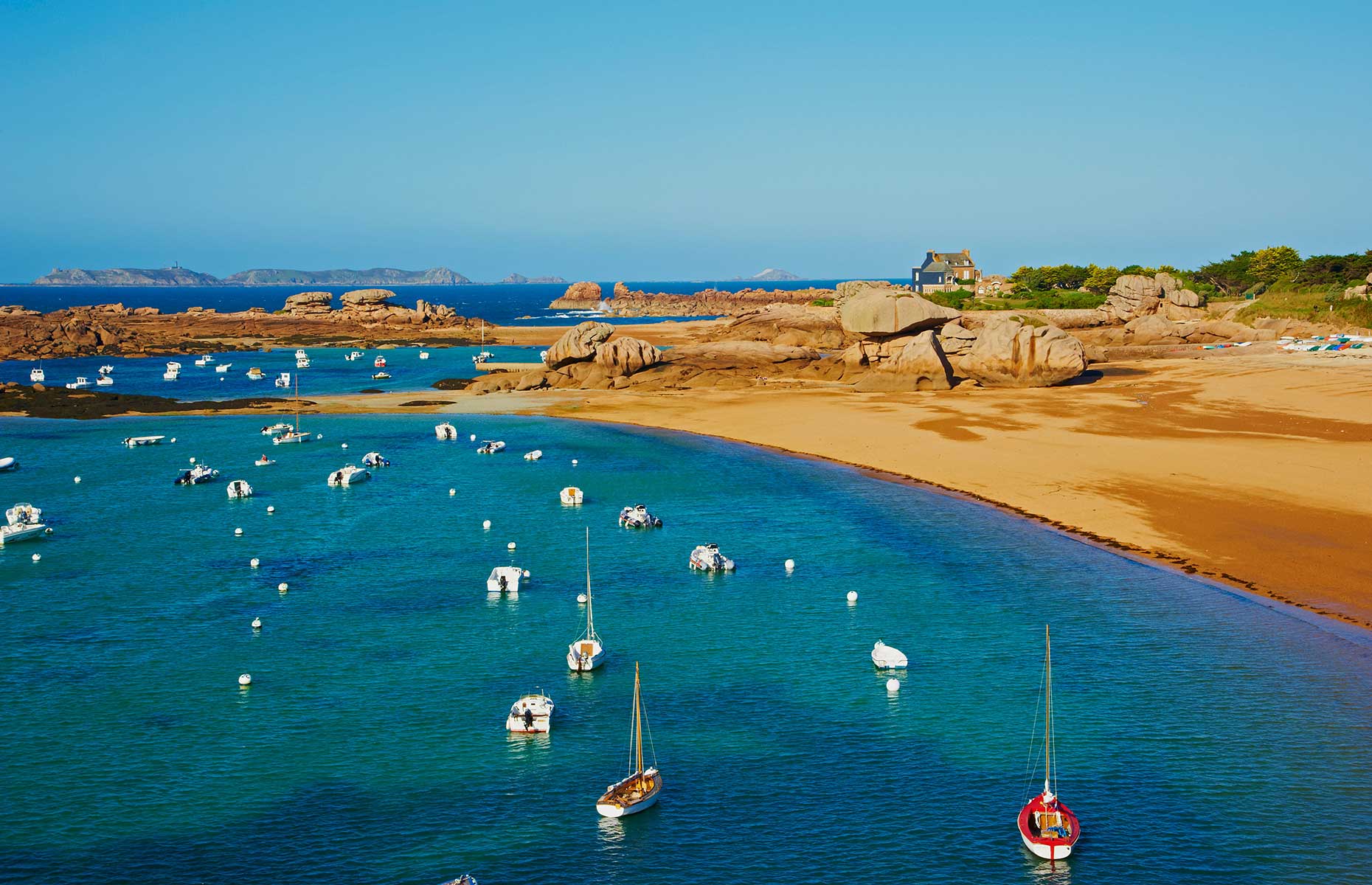 robertharding/Alamy Stock Photo
2. Brittany's islands
Perros-Guirec overlooks Les Sept Iles – seven uninhabited islands that are a haven for seabirds – but Brittany has a wealth of small offshore islands too.
Largest of all is Belle-Ile off the south coast, but take time out for the short ferry ride to the islands of Bréhat and Batz (pictured below) in the north with their charming cottages and flower-filled gardens.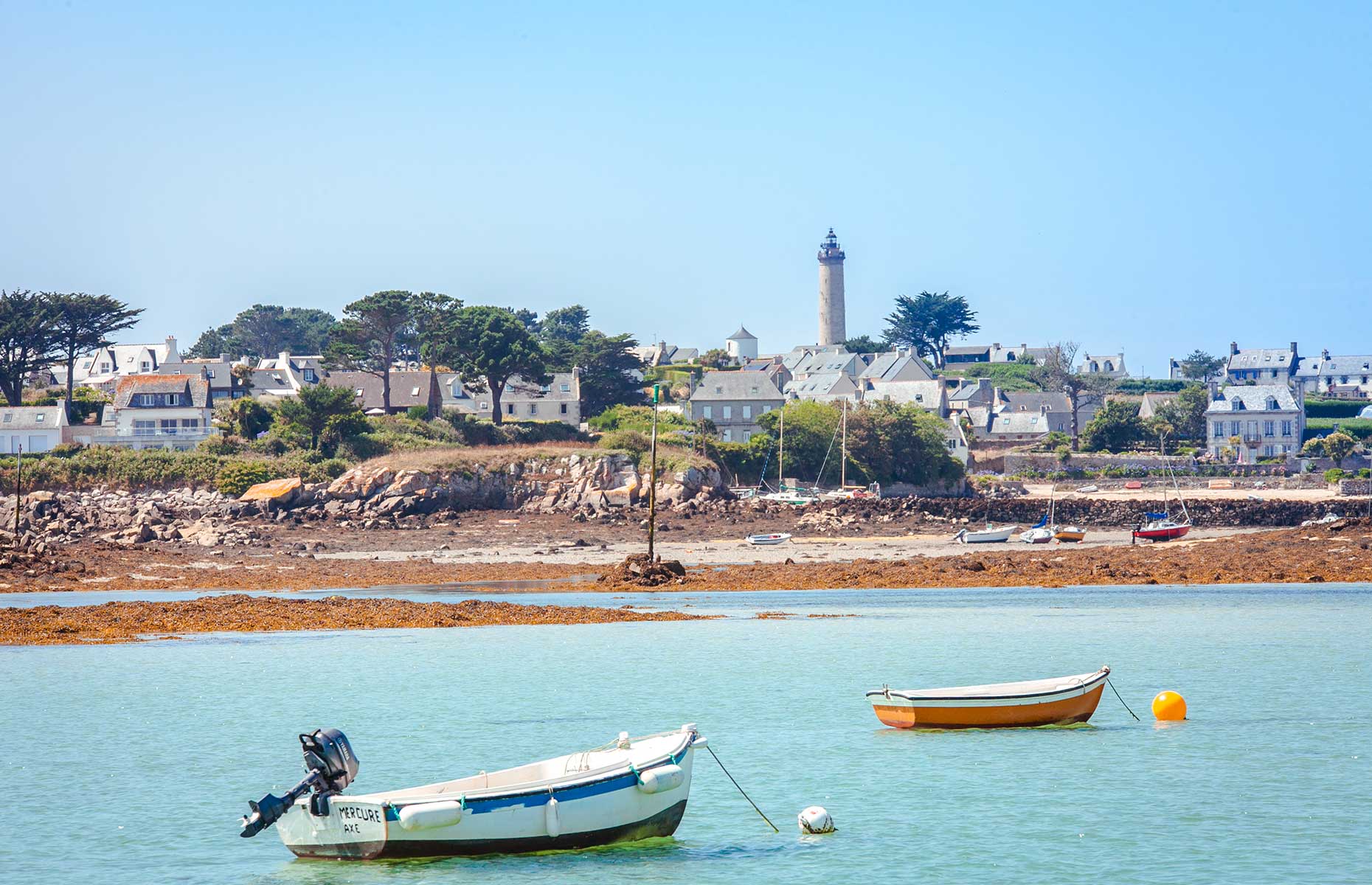 Vlasyuk Inna/Shutterstock
3. Dinan
Tucked inland on a bend in the Rance, Dinan is just a 40-minute drive from the ferry port of Saint-Malo.
Walk steeply down Rue du Petit-Fort to the quayside of this once-busy river port, now lined with restaurants and craft shops. Then explore the historic centre with its narrow cobbled streets, half-timbered façades, and 1.8 miles (3km) of city walls.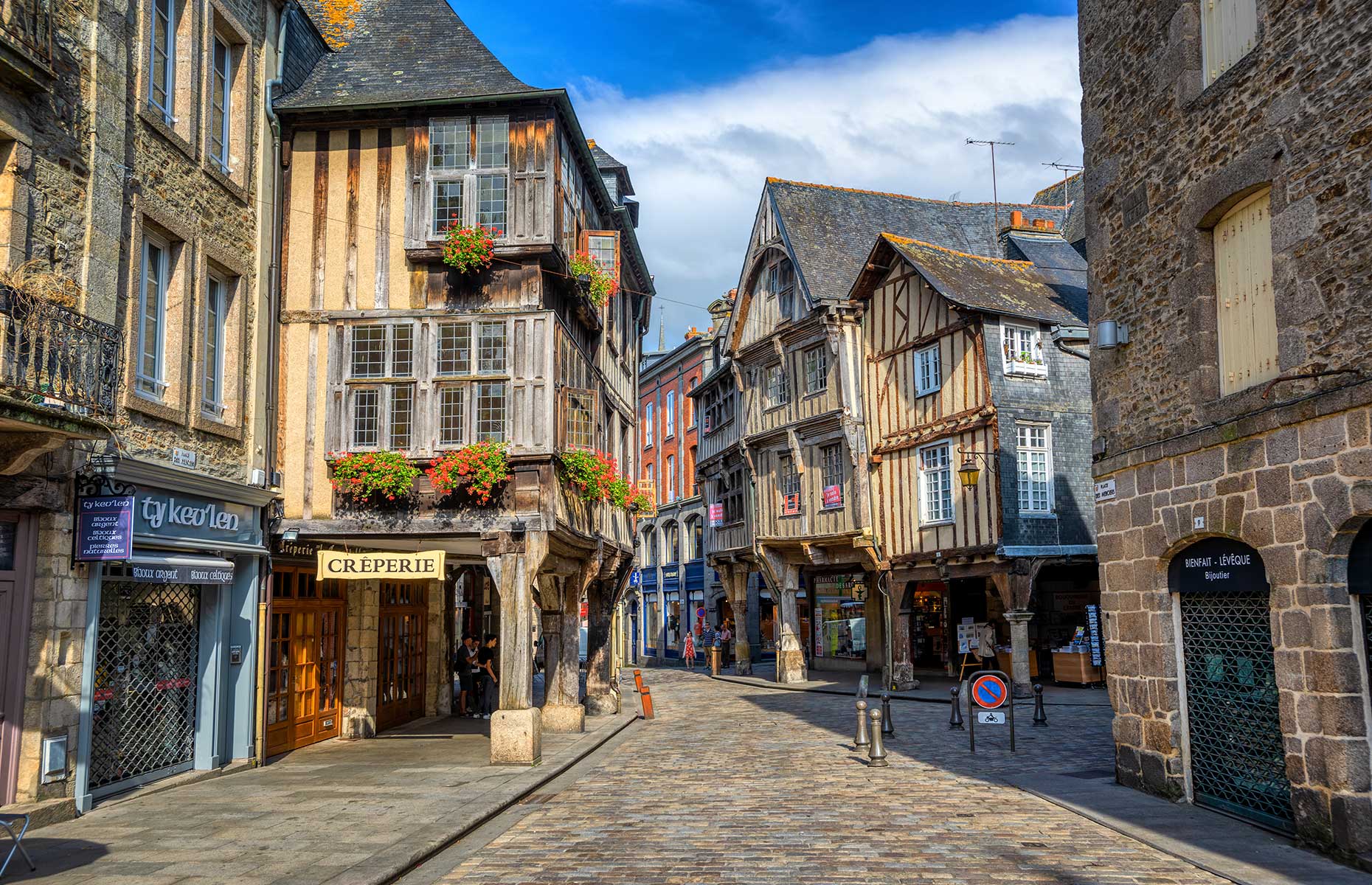 Boris Stroujko/Shutterstock
4. Vannes and the Gulf of Morbihan
The walled town of Vannes is another stunner, set back behind the 'inland sea' of the Gulf of Morbihan in the south. Explore the medieval streets, visit the cathedral and – on Tuesday and Saturday mornings – browse the stalls of the market in Place des Lices.
Then head to the Parc du Golfe to join a boat trip around the Gulf.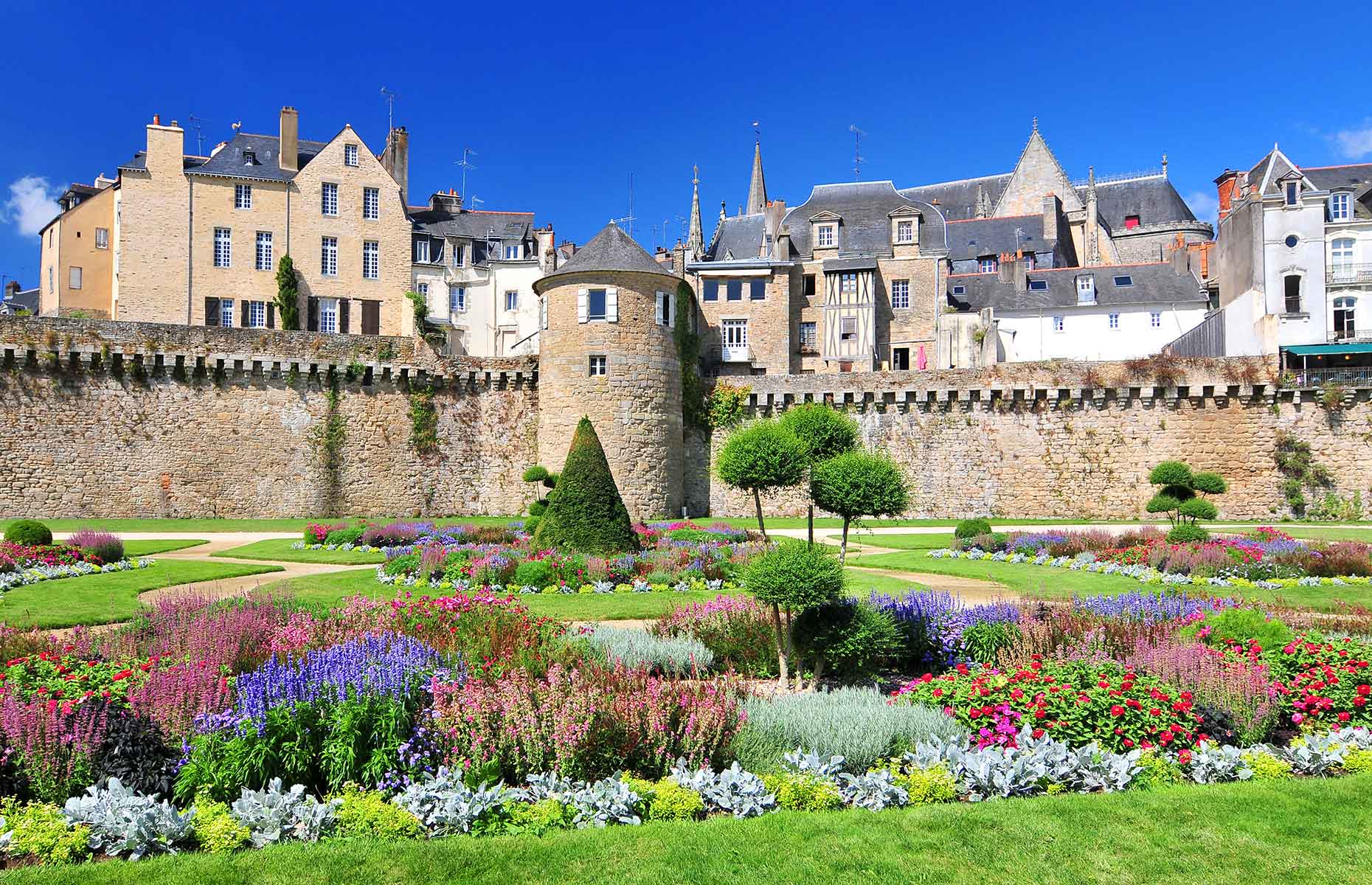 Cezary Wojtkowski/Shutterstock
5. Rennes
Don't overlook Brittany's regional capital, once home to the powerful Breton Parliament. Beautifully restored after a major fire in 1994, the building now houses the Court of Appeal – don't miss a guided tour.
Discover the city's fine properties that include the largest concentration of half-timbered houses in Brittany, plus many 18th-century mansions. Relax amongst the flowerbeds and aviaries of the Thabor Gardens and challenge your perceptions with the street art trail.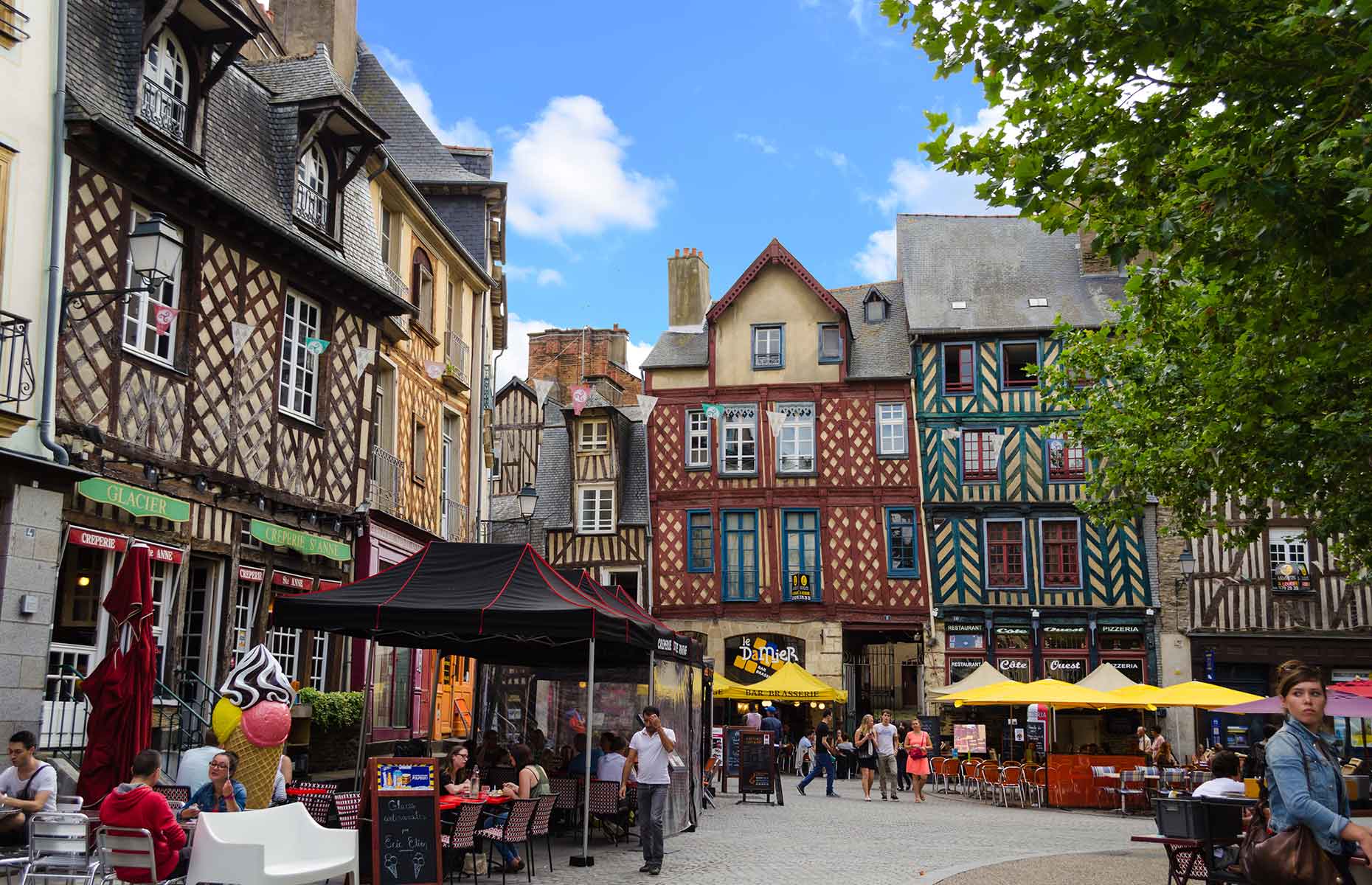 lenisecalleja.photography/Shutterstock
READ MORE: Secret France: other amazing places you might not know about
5 alternative Brittany highlights
1. Huelgoät and the Monts d'Arrée
Brittany is steeped in myths, legends and Celtic culture, especially around the Monts d'Arrée, which are just tall enough to creep into the 'mountain category'.
Discover the mischievous Breton elves or korrigans; immerse yourself in Arthurian legend; and uncover the legend of boulder-tossing giants in the atmospheric forest known as The Chaos at Huelgoät.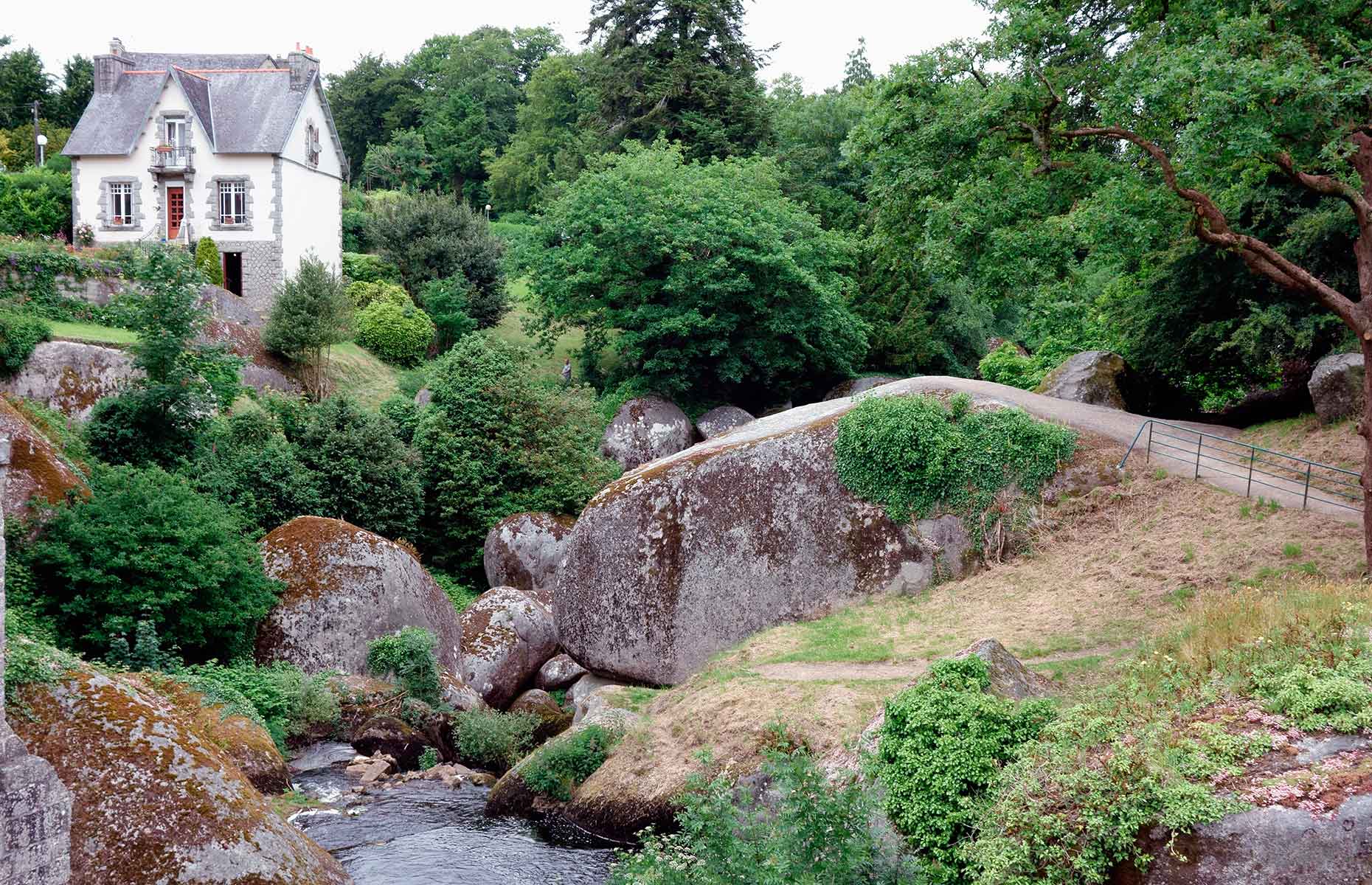 Tim Jones/Alamy Stock Photo
2. Beautiful Villages
Four Breton villages are ranked among the elite band of the Most Beautiful Villages in France, an association of 164 stunning communities renowned for their architecture, heritage and location.
Visit the old fishing village of Saint-Suliac on the Rance estuary; Locronan, a jewel of Breton Gothic art; the walled village of Moncontour with 11 of its original towers; and Rochefort-en-Terre, grown prosperous from local slate quarries and its strategic trading position. They are all completely different, but utterly charming.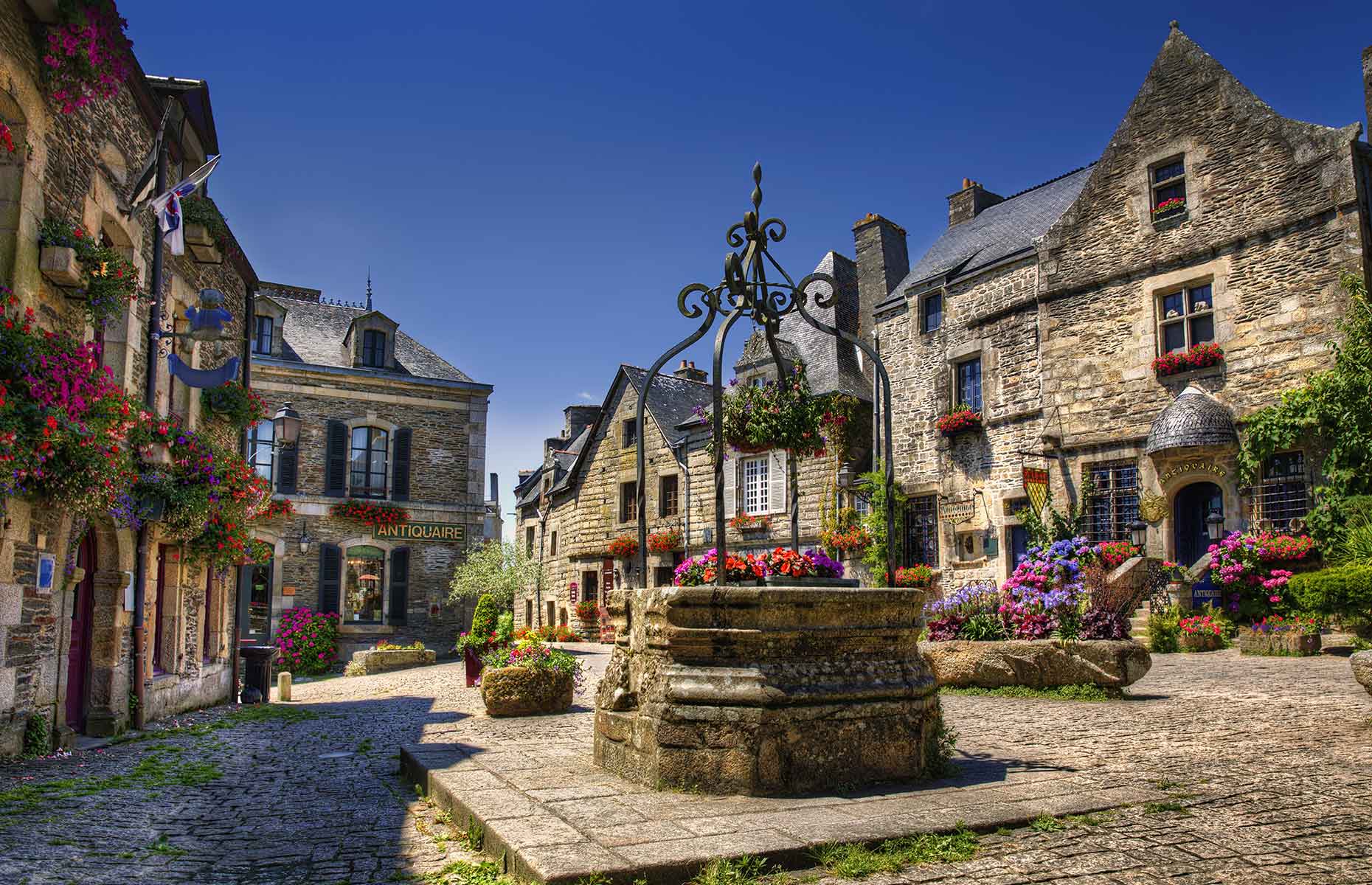 Rolf E. Staerk/Shutterstock
3. Saint-Malo
Sail into harbour beneath Saint-Malo's lofty ramparts and it's hard to believe that the town was painstakingly rebuilt after the Second World War.
Once the home of ship owners and privateers, it still oozes atmosphere from every stone and is well worth a stopover at the start or close of your holiday. Expect stunning sunsets from the ramparts too.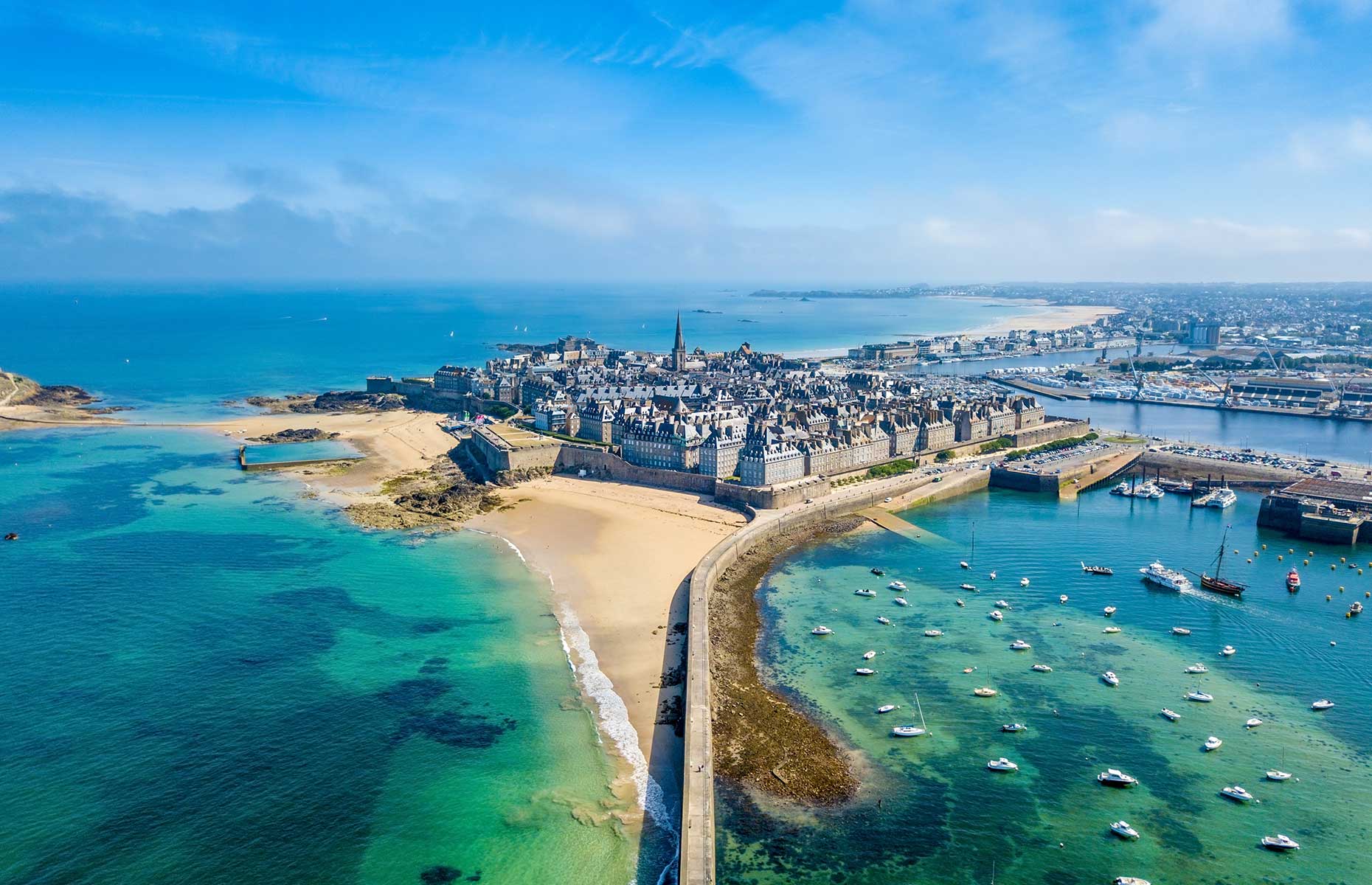 Antoine2K/Shutterstock
4. Pointe du Raz
Brittany's answer to Land's End, France's most westerly point offers fabulous clifftop walks and some spectacular sea views, especially in a stiff breeze.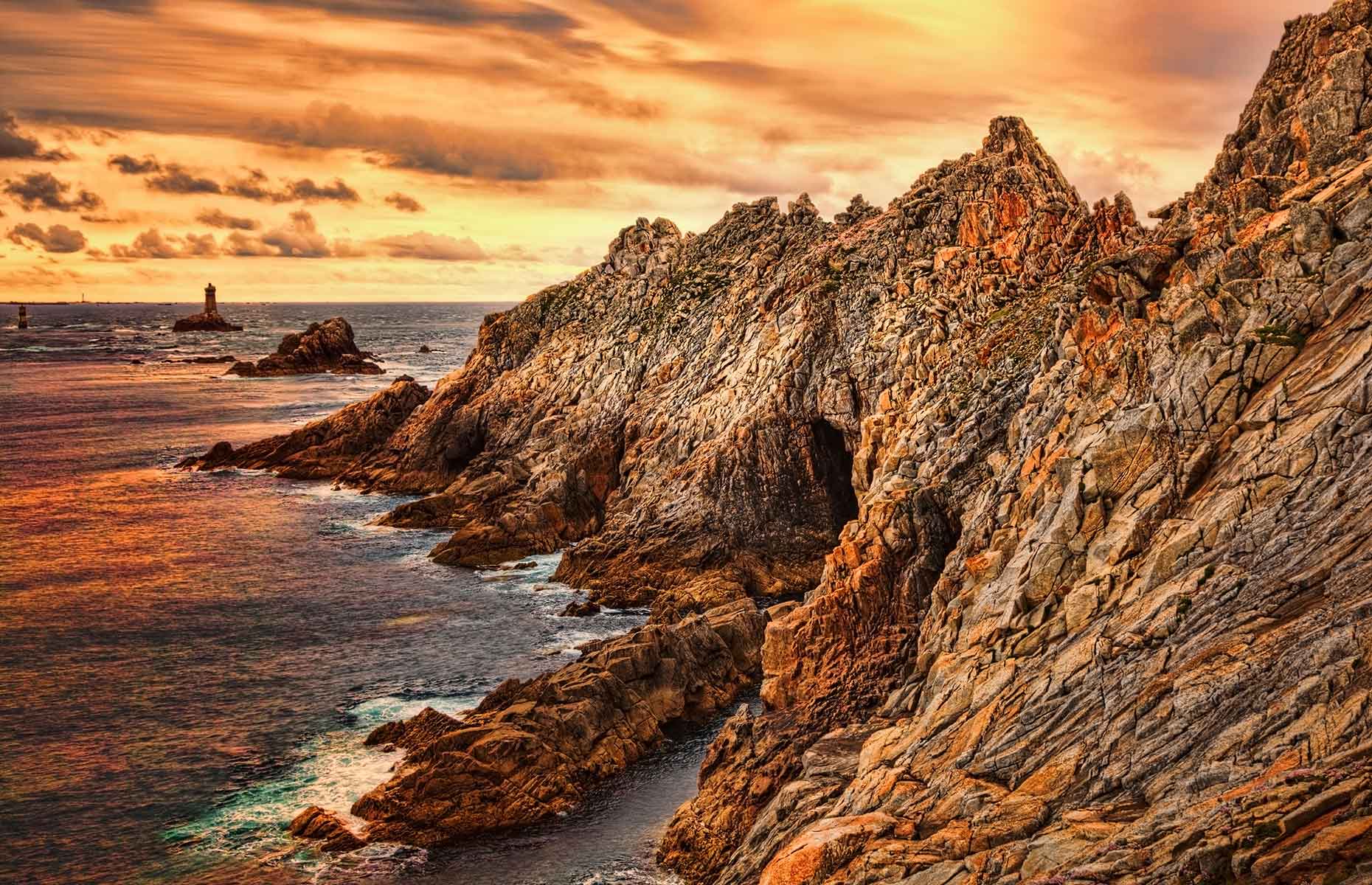 Radu Razvan/Alamy Stock Photo
Nearby Audierne is a working fishing port and home to the Aquashow aquarium and bird show.
5. Pont Aven
Many artists found inspiration in Brittany's light and landscapes, from Dinard and the Pink Granite Coast to Huelgoät and Belle-Ile, but the small town of Pont-Aven attracted international attention thanks to post-Impressionist painter Paul Gauguin.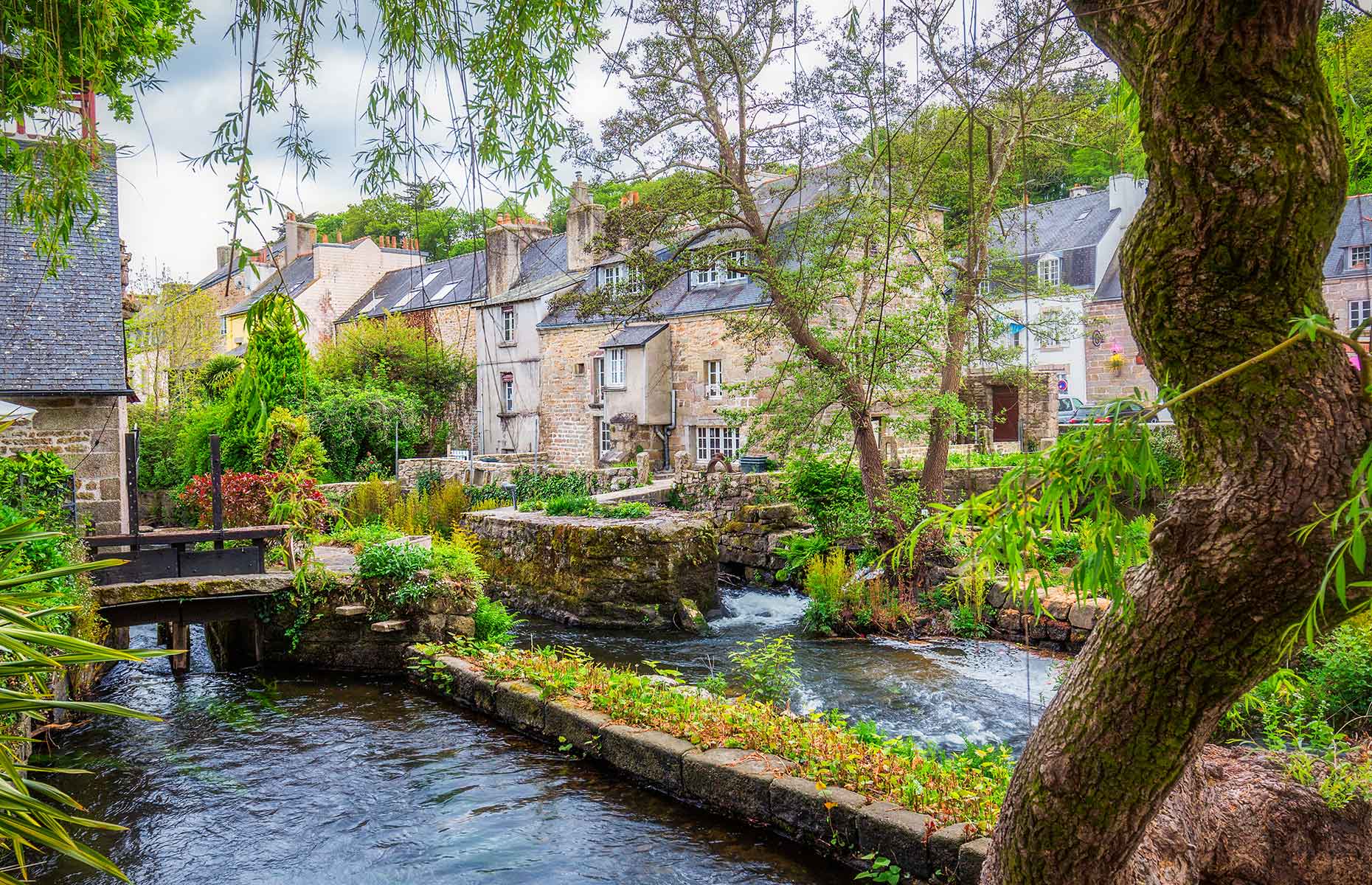 DaLiu/Shutterstock
READ MORE: 35 of France's most beautiful villages
Where to stay in Brittany
From cosy country cottages to campsites, seaside hotels to elegant chateaux, Brittany has accommodation for every taste and budget.
Enjoy views of the Sept Iles - the Seven Islands -from the Hôtel Les Costans at Perros-Guirec at the heart of the Pink Granite Coast.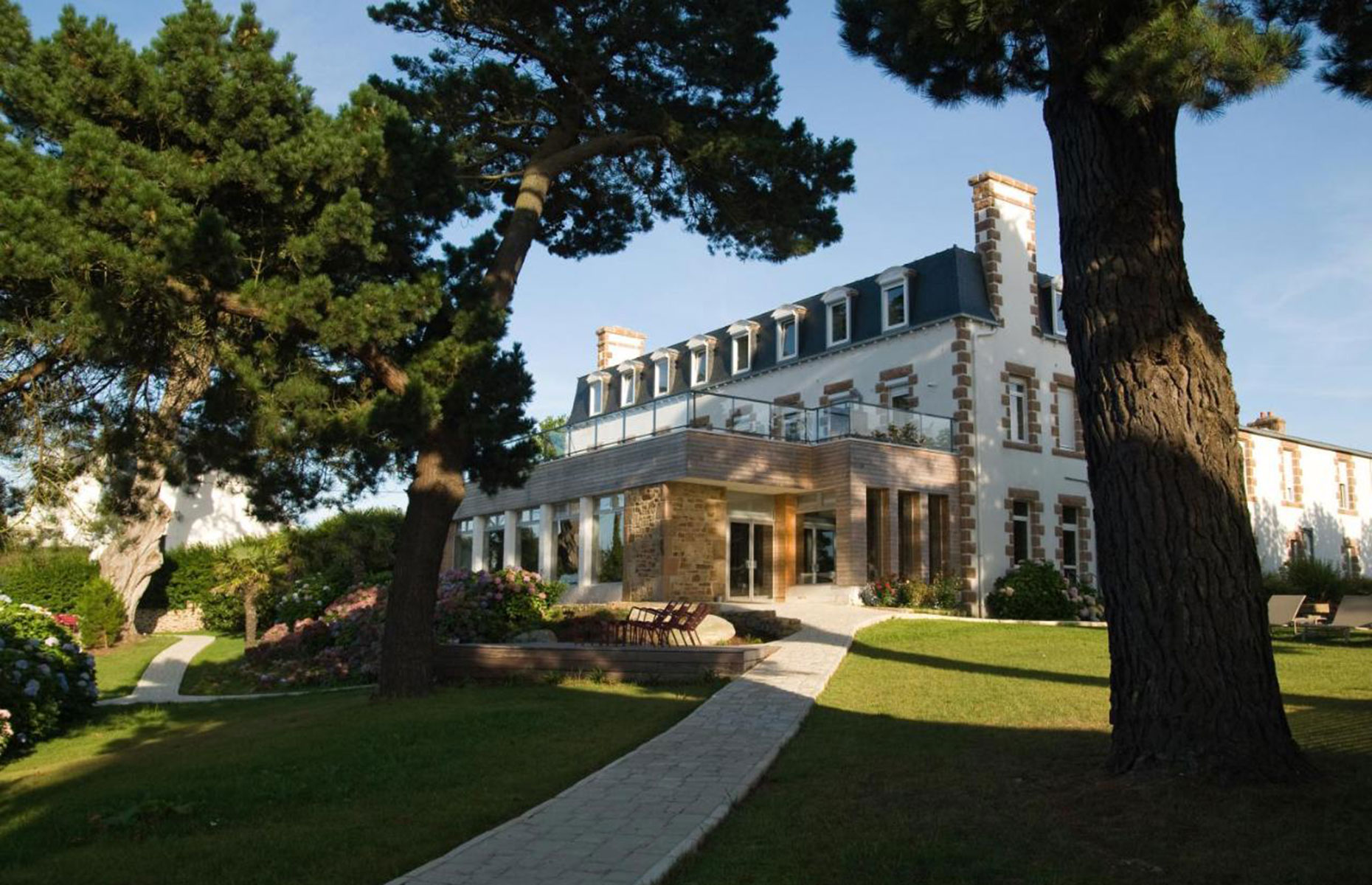 Hotel Les Costans/Booking.com
Experience traditional Breton accommodation at Le Manoir de Kerbot, a 16th-century farmhouse hotel near historic Vannes.
Or soak up the atmosphere of a country manor house at Le Manoir des Eperviers, a 5-bedroom luxury B&B at Quéven near Lorient.
READ MORE: A long weekend on the French Atlantic coast
How to get there
Travel direct with Brittany Ferries from Plymouth to Roscoff, Portsmouth to Saint-Malo, or Cork to Roscoff. Or from Poole, Portsmouth and Jersey to Saint-Malo with Condor Ferries.
Or fly from 11 UK airports to Nantes, Dinard, Quimper, Brest, Dinard or Rennes with easyJet, Ryanair and British Airways all offering flights.
More information
For further information and inspiration, visit Brittany Tourism.
Main image: Angelina Cecchetto/Shutterstock
Be the first to comment
Do you want to comment on this article? You need to be signed in for this feature