Explore Suffolk: top things to see, where to stay and what to eat
Thanks to wild heathland, big skies and beautiful beaches, Suffolk in the east of England offers the feel of a far-flung getaway despite being little more than 100 miles from central London.
Why go to Suffolk?
Suffolk is a place for stylish, traditional seaside breaks but there's plenty going on in the green and pleasant interior. Fish and chips vies with posh seafood, such as crab and lobster, from the North Sea. There are plenty of attractive campsites and quirkily wonderful accommodation, plus a growing number of boutique hotels. And that's before you get to the archaeological history and agricultural history.
We reveal five reasons to visit, plus highlights of the area, and places to stay and eat. Dig in...
Top 5 things to see in Suffolk
1. Sutton Hoo
Immortalised in the 2021 movie The Dig, Sutton Hoo is the home of possibly the most important archaeological find of the 20th century – an awe-inspiring Anglo-Saxon treasure trove. But given that most is in the British Museum, this has to be something more...
The parkland, the eerie rise of the burial mounds, the walks down to the River Deben – and the museums. The finds are brightly celebrated, mostly in replica, in one building while in the house of Edith Pretty, the estate owner who set the dig in motion, the event is chronicled in hazy photos and dusty documents.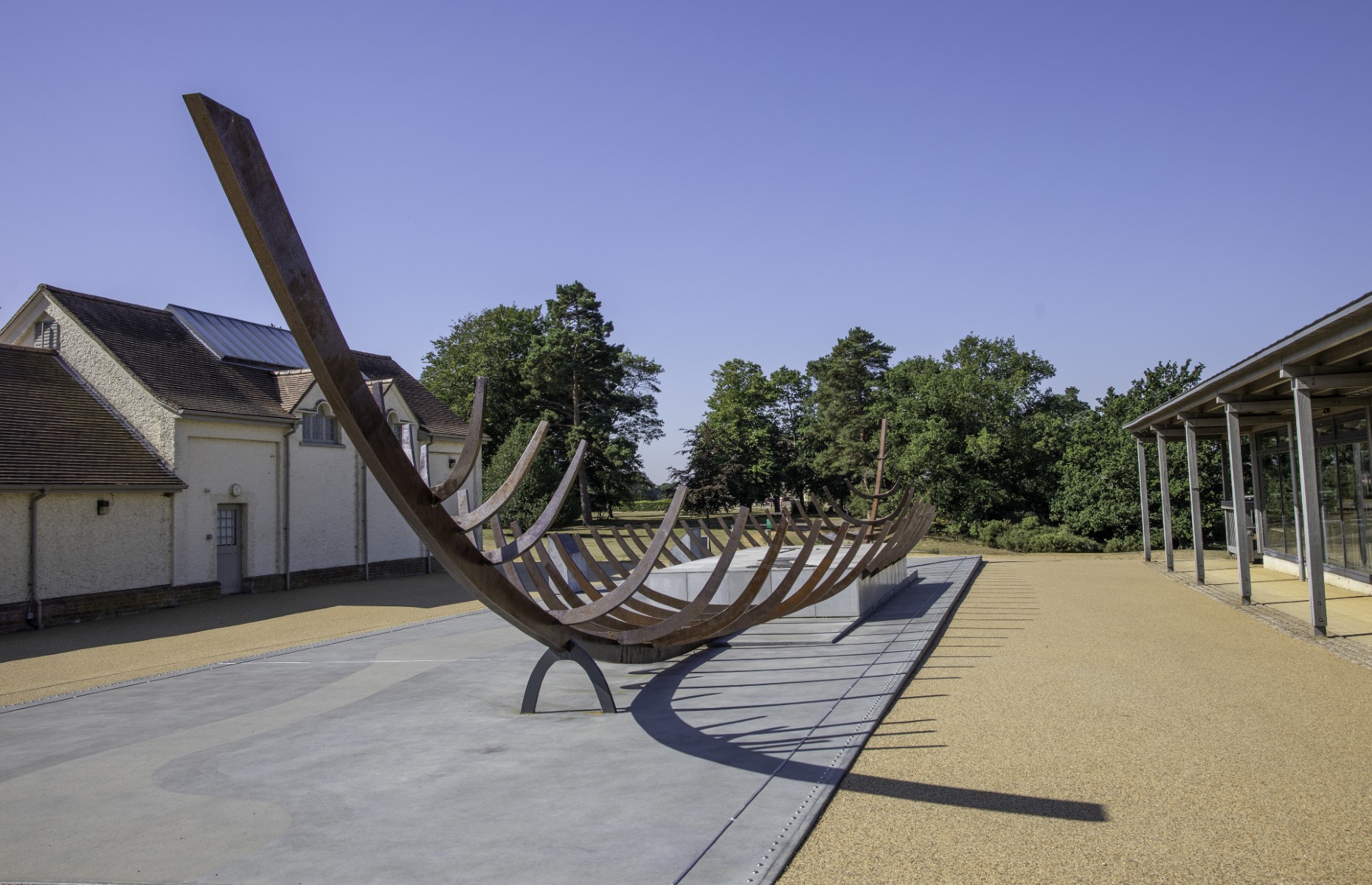 Wirestock Creations/Shutterstock
2. The seaside at Southwold
A world away from most coastal resorts, Southwold is a calm mix of Georgian architecture and (mostly) independent shops, a lofty seaview common and a cute mid-town lighthouse that still operates yet welcomes visitors.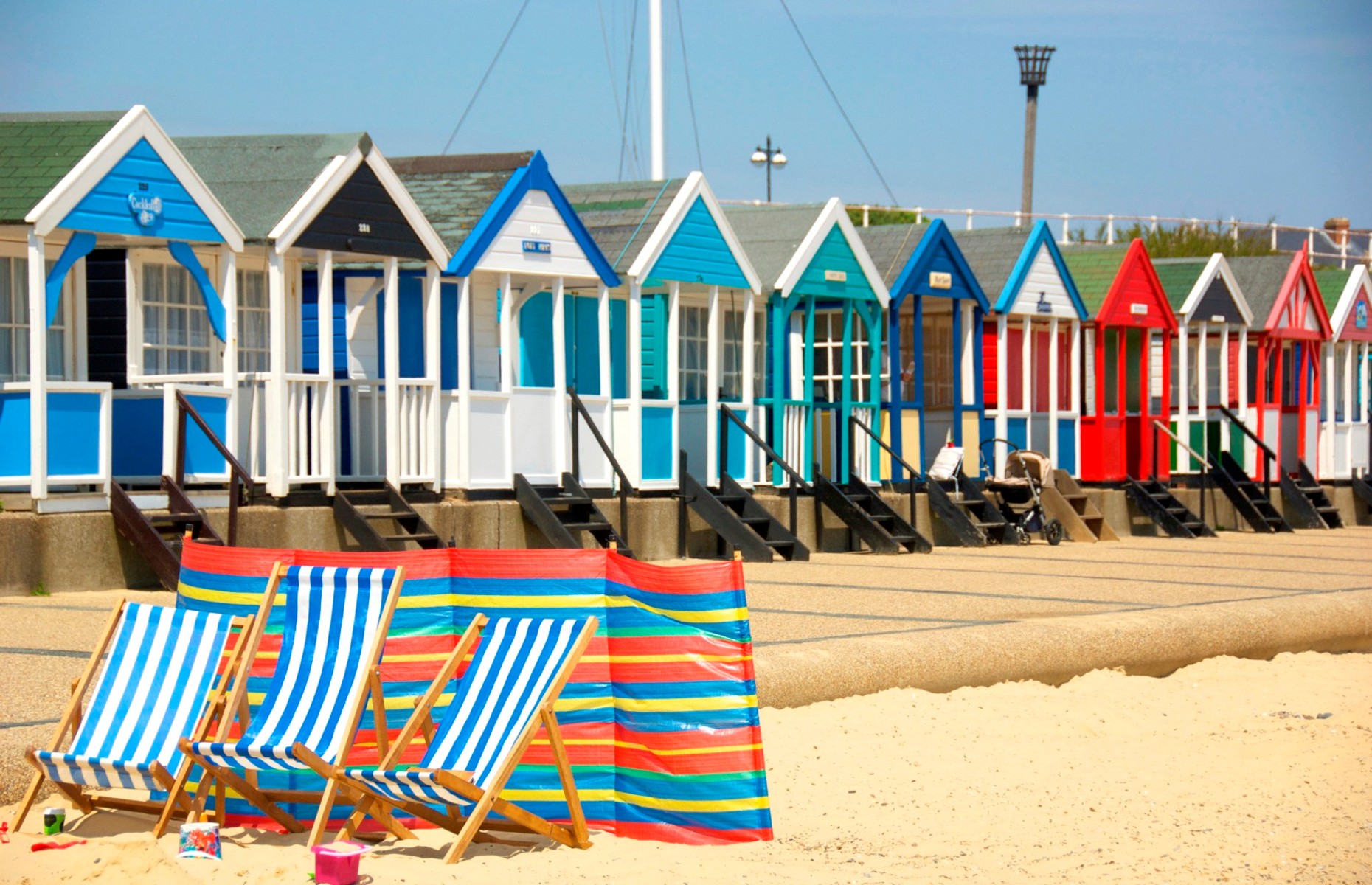 Visit Suffolk
The beach is reached via steps down a wildflower covered bank, gaily-coloured beach huts line the prom and there's a pier with a neat, modern revamp. Children love splashing in the North Sea rollers and there are plenty of grassy walks. It's also the home of Adnams brewery, a tourist attraction that fills the town's pubs with good beer.
READ MORE: 6 wonderful English whisky distilleries you must visit
3. Bury St Edmunds
The coast is the most in Suffolk but there's plenty more. This market town-flavoured city with St Edmundsbury Cathedral and the remains and exquisite gardens of the Benedictine abbey at its medieval heart, is a rural idyll.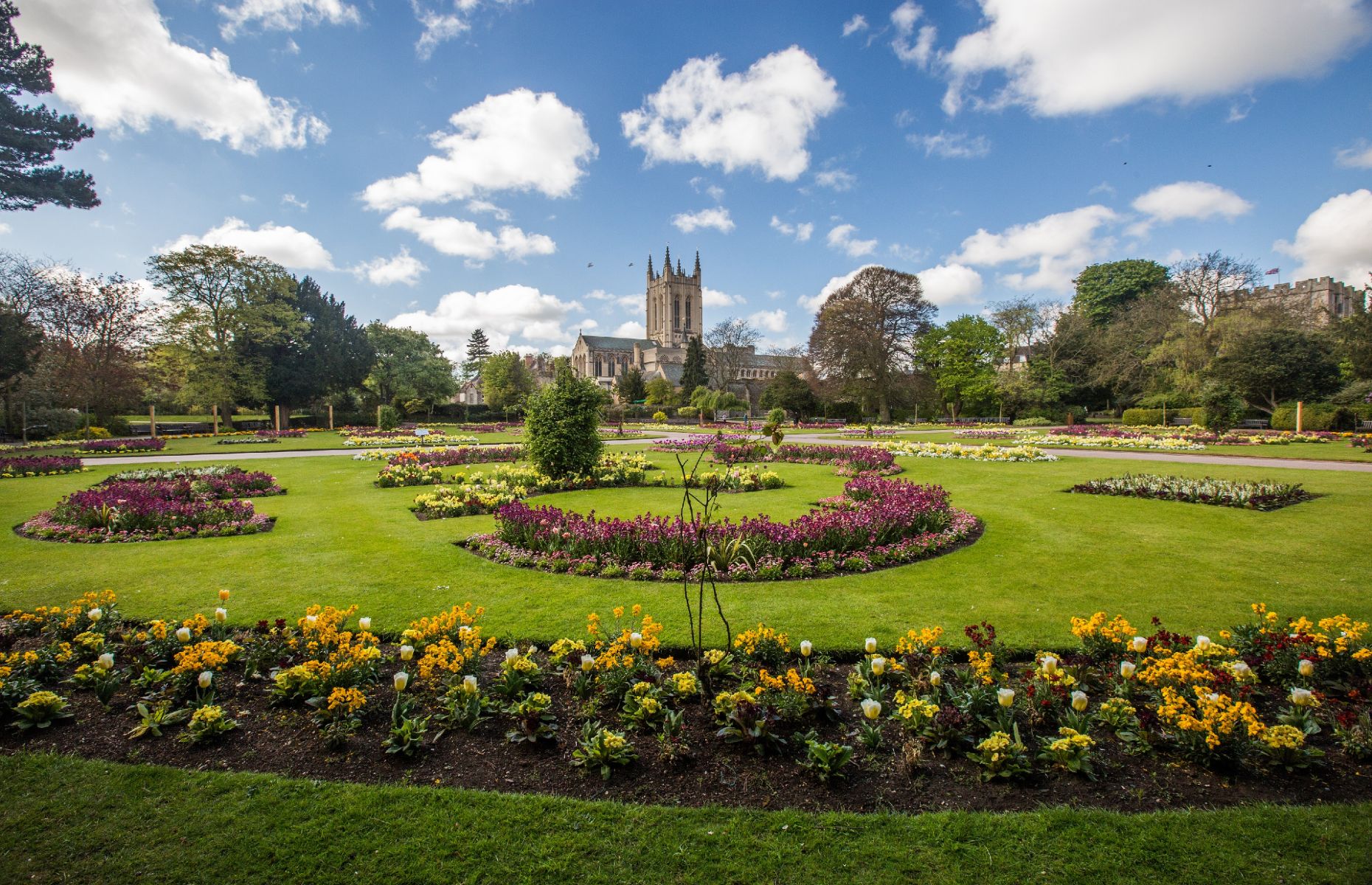 Visit Suffolk
Medieval streets mingle with Georgian squares, independent shops snuggle against high street favourites and the market (Wednesday and Saturday) predates the time of William the Conqueror.
In 2022 there are celebrations for the abbey's 1,000-year history, including uniting its 12th-century Scriptorium writings in their home for the first time since 1539.
4. Painters' landscapes
Two of Britain's greatest painters were Suffolk born and bred. Thomas Gainsborough grew up in Sudbury, near the Essex border – Gainsborough's House has a remarkable collection of works from his early years through to later fame in London.
John Constable grew up in East Bergholt, also on the River Stour, to the south – known as Constable Country – in Flatford Mill. It's the title of one of his great landscapes and is now a National Trust attraction on a four-mile (6.4km) circular walking trail, amid scenes from his paintings.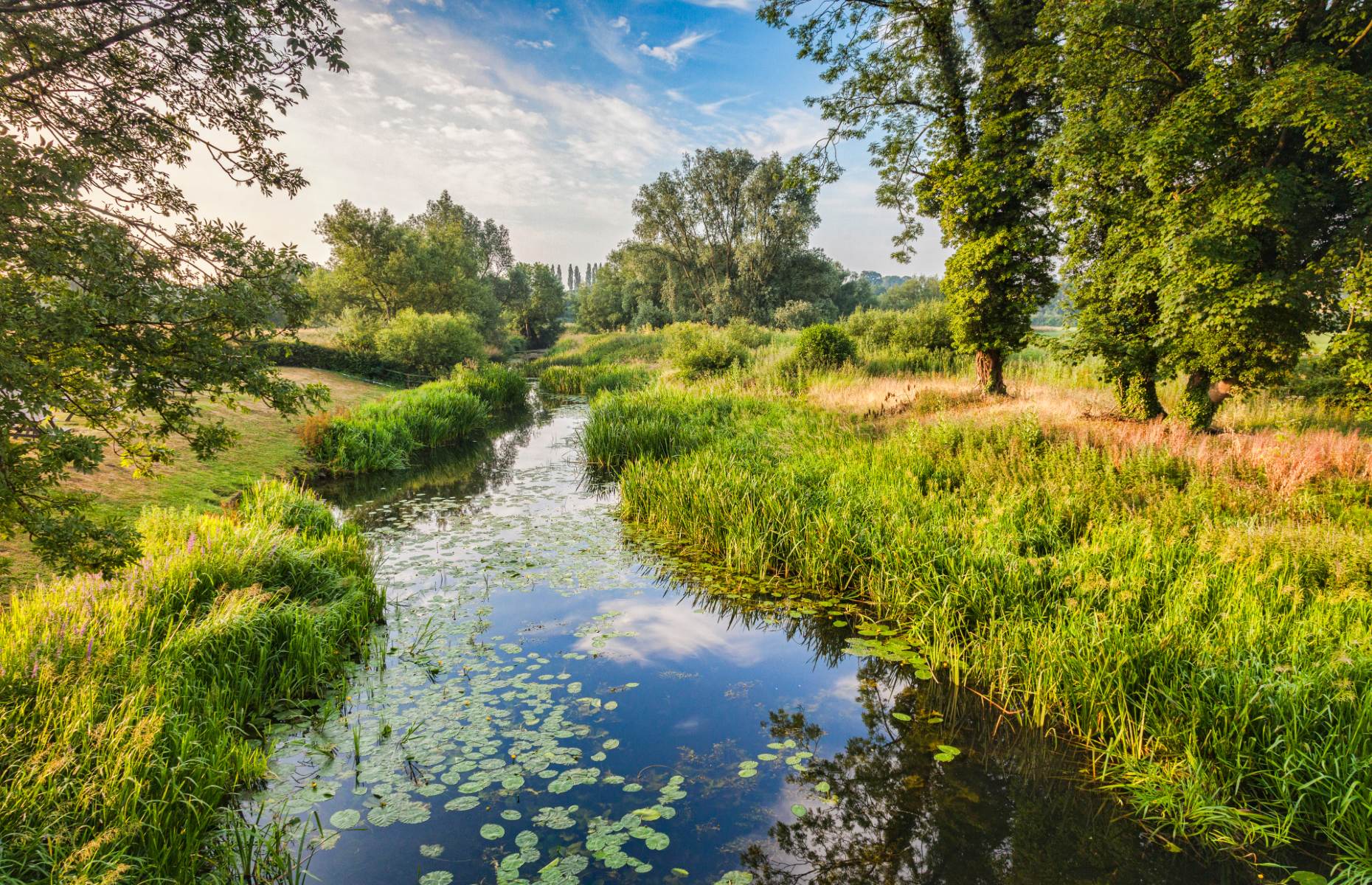 travellight/Shutterstock
A 37-mile (60km) Painter's Trail for walkers or cyclists follows both artists – and Ipswich's 500-year-old Christchurch Mansion holds the largest collection of their work outside London.
READ MORE: A picture-perfect weekend in Dedham Vale
5. Aldeburgh
Where sea meets art – the pebble beach is home to a 13-foot (4m) metal scallop shell by local artist Maggi Hambling, a tribute to composer Benjamin Britten who walked here. He lived in 17th-century Red House, a joy with its curiously mod 1950s/60s furnishings and huge garden with a café.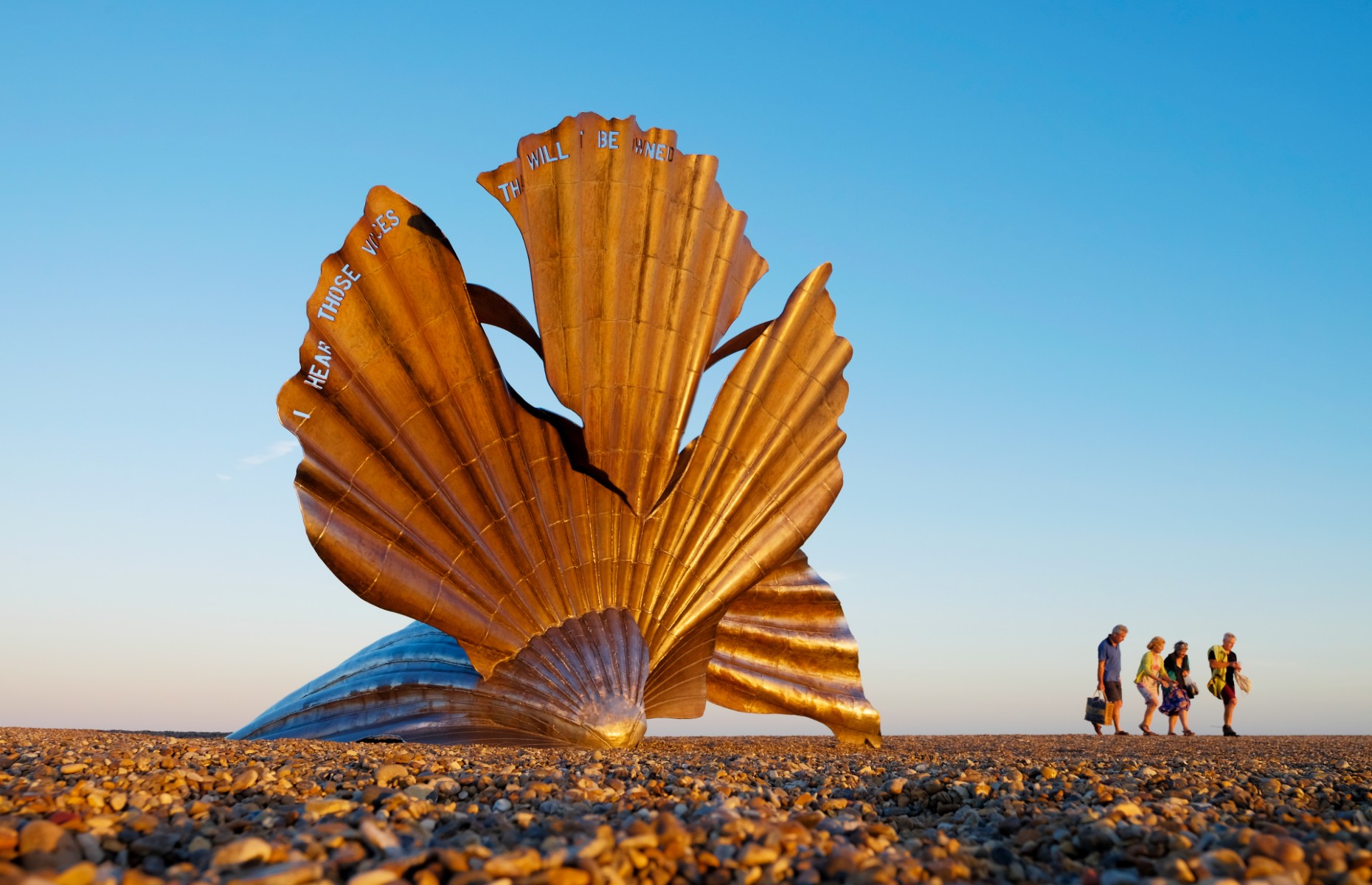 David Calvert/Shutterstock
There's also a goodtime coastal vibe – Libardi's ice-cream kiosk by the model boat lake, and Aldeburgh Fish & Chips and Golden Galleon, sister High Street chippies with regular opening time queues.
Britten lies nearby at St Peter and St Paul's Church and his legacy lives on six miles (9.6km) away at riverside Snape Maltings – Victorian buildings converted into a stunning concert hall and other performance spaces (home to the Britten-inspired Aldeburgh Festival and other concerts) surrounded by shops and galleries.
READ MORE: A local's guide to Aldeburgh
5 alternative Suffolk highlights
1. Orford Ness
Where beach meets sci-fi surrealism. A National Trust boat takes you on the briefest of crossings to the flat, see-for-miles shingle spit, a National Nature Reserve. There's a dreamy six-mile (10km) circular walk with a wealth of wildlife… hares, Chinese water deer and seabirds. But this was a top-secret establishment – a development centre for radar and then, in the 1950s, a testing spot for nuclear weapons.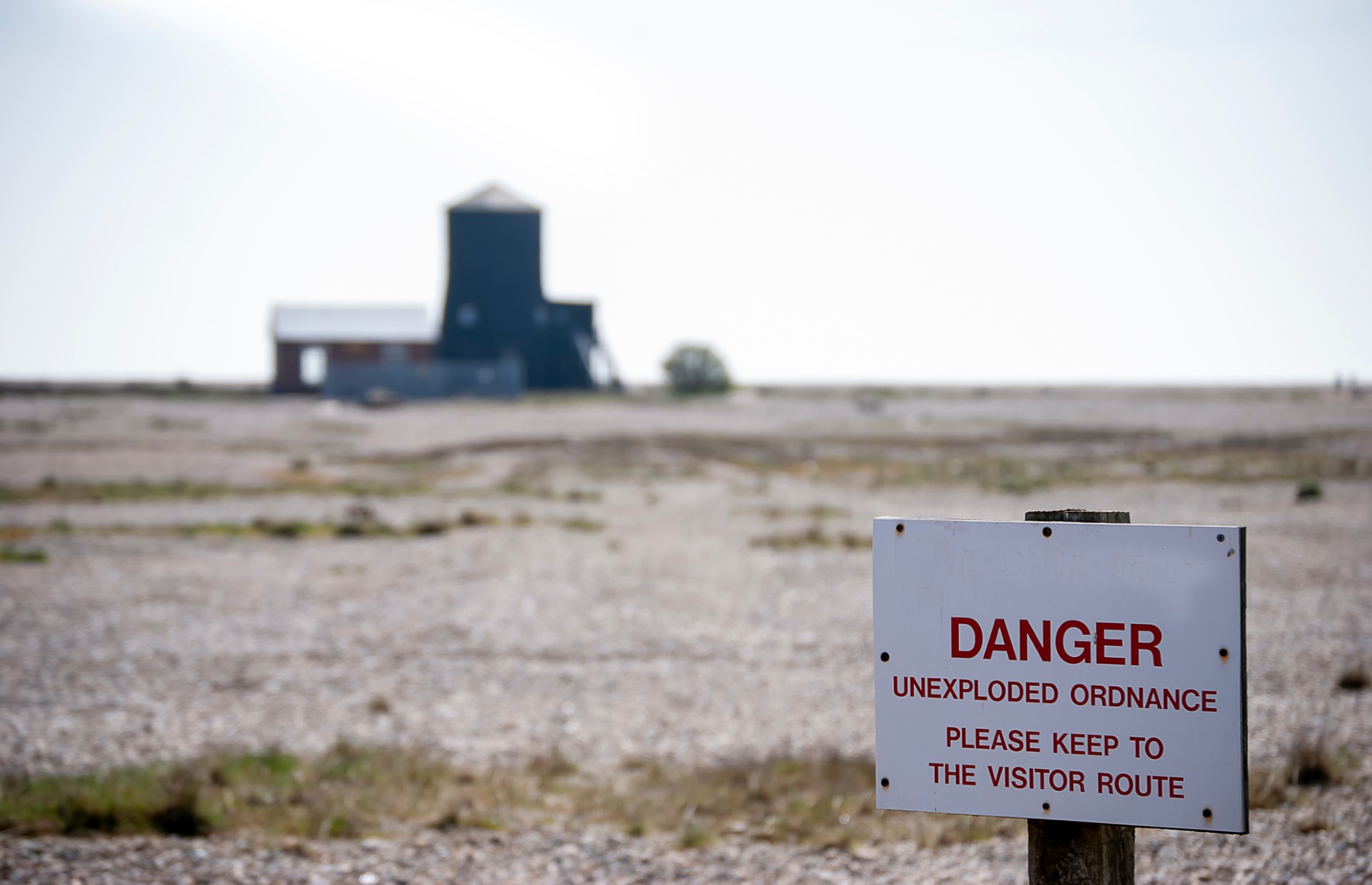 Rob Atherton/Shutterstock
There's a clutch of doomy buildings including the old NAAFI hut, housing the Island of Secrets exhibition with its decommissioned atomic bomb. The concrete-clad laboratory in summer 2021 became home to art, film and installations of the Afterness exhibition.
2. East Anglia Transport Museum
There's history in motion near Lowestoft as local trams and buses take visitors from the buzzing terminus down the streets and through the woods – it claims to be the only place in Britain where visitors can ride the three main forms of public transport from the early 20th century.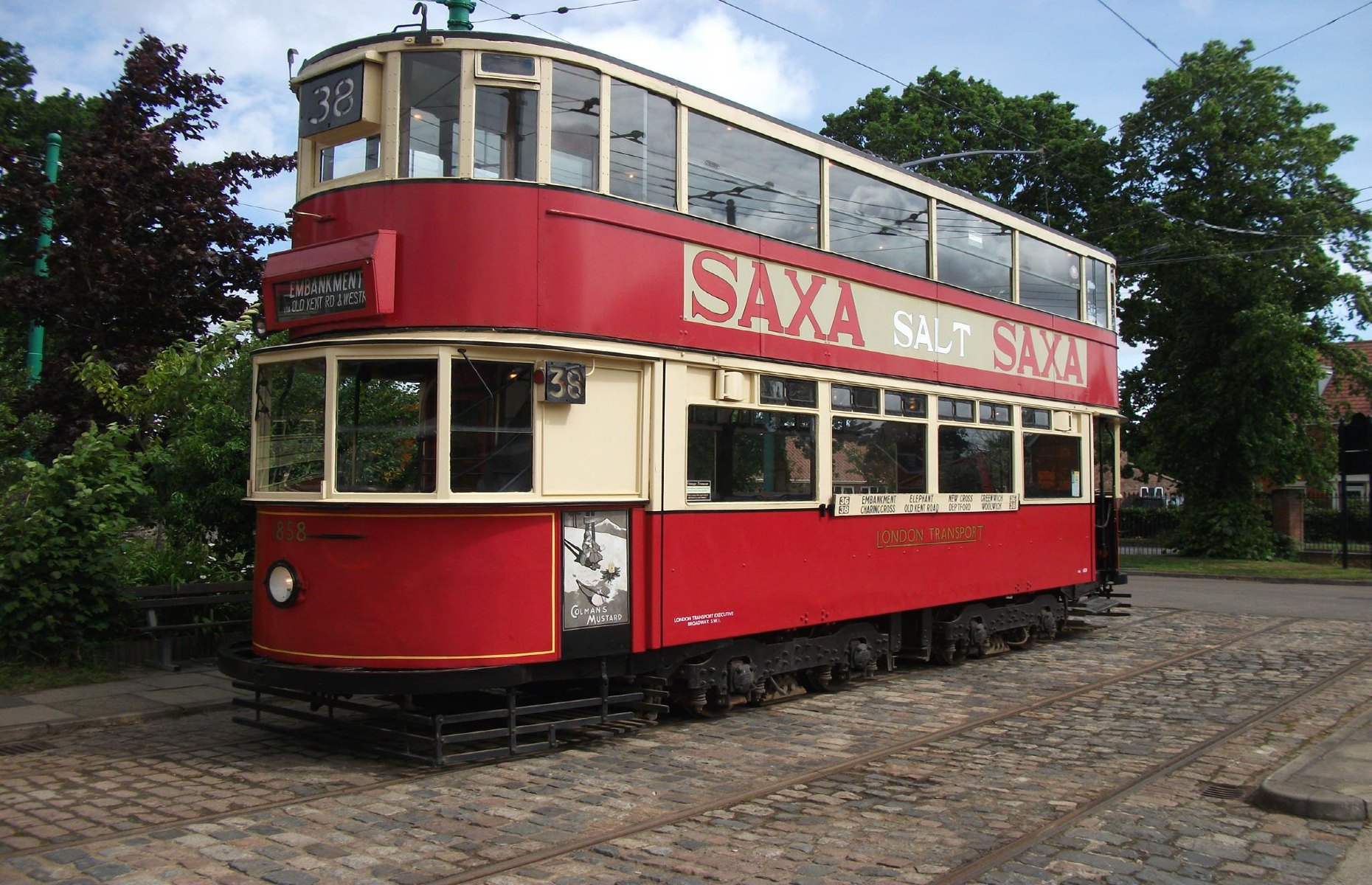 East Anglia Transport Museum/Facebook
Who could resist sitting atop a vintage double-deck tram? Or an historic trolleybus? And there's also a narrow-gauge railway, rescued from working life in varied parts of the country. Plenty of vehicles in the exhibition halls too.
3. Sizewell Beach
A pretty, uncrowded spot with a host of decaying boats on the dunes. It's in the shadow of the giant Sizewell nuclear reactors – the brick giant of decommissioned Sizewell A and the golf ball dome of Sizewell B.
Power walks head along the beach to Dunwich and Walberswick in one direction, to Aldeburgh in the other, while there are wooded strolls through the Sizewell estate. All strangely hypnotic and you can get a cuppa from the Sizewell Tea snack bar. No one has yet opened a fission chip shop…
4. The Broads
What used to be known as the Norfolk Broads, a mass of waterways, rivers and lakes amid fenland, reedy marshes and open heaths, is now the Broads National Park – taking into account that it pokes its toe into Suffolk.
Oulton Broad, near Lowestoft, the southernmost open water, offers boat trips and self-hire dayboats, on the River Waveney as it heads to the market towns of Bungay and Beccles. From the latter, the open Big Dog Ferry runs three-mile (5km) trips to Geldeston Locks and The Locks pub. There are lots of waterside walks too.
5. Walberswick
A seaside village with a big luvvie presence – you might see Love Actually film director Richard Curtis and partner Emma Freud, who have a place here, working the fete. There's only one road in and it comes to an end at the River Blyth, across from Southwold harbour – but you can arrive by the tiny foot ferry or the footbridge a mile up the riverbank.
Plenty of parking, near the bridge over a side stream, a hot spot for crabbing. A walk heads over the dunes to a secluded beach and there are two packed pubs, the Anchor and the Bell.
Where to stay in Suffolk
Found Tower, Bawdsey
This is one of many Martello Tower coastal fortifications from the Napoleonic Wars but is very much geared up for the modern world with its futuristic top floor.
The 365-degree views from the extravagant stone-floored dining area and balcony take in sea and marshes in a hamlet sandwiched between the River Alde and Felixstowe and the River Orwell. The tower sleeps six so it copes with a family invasion or celebration get-together. Expect all mod cons as well as a grand piano and a firepit.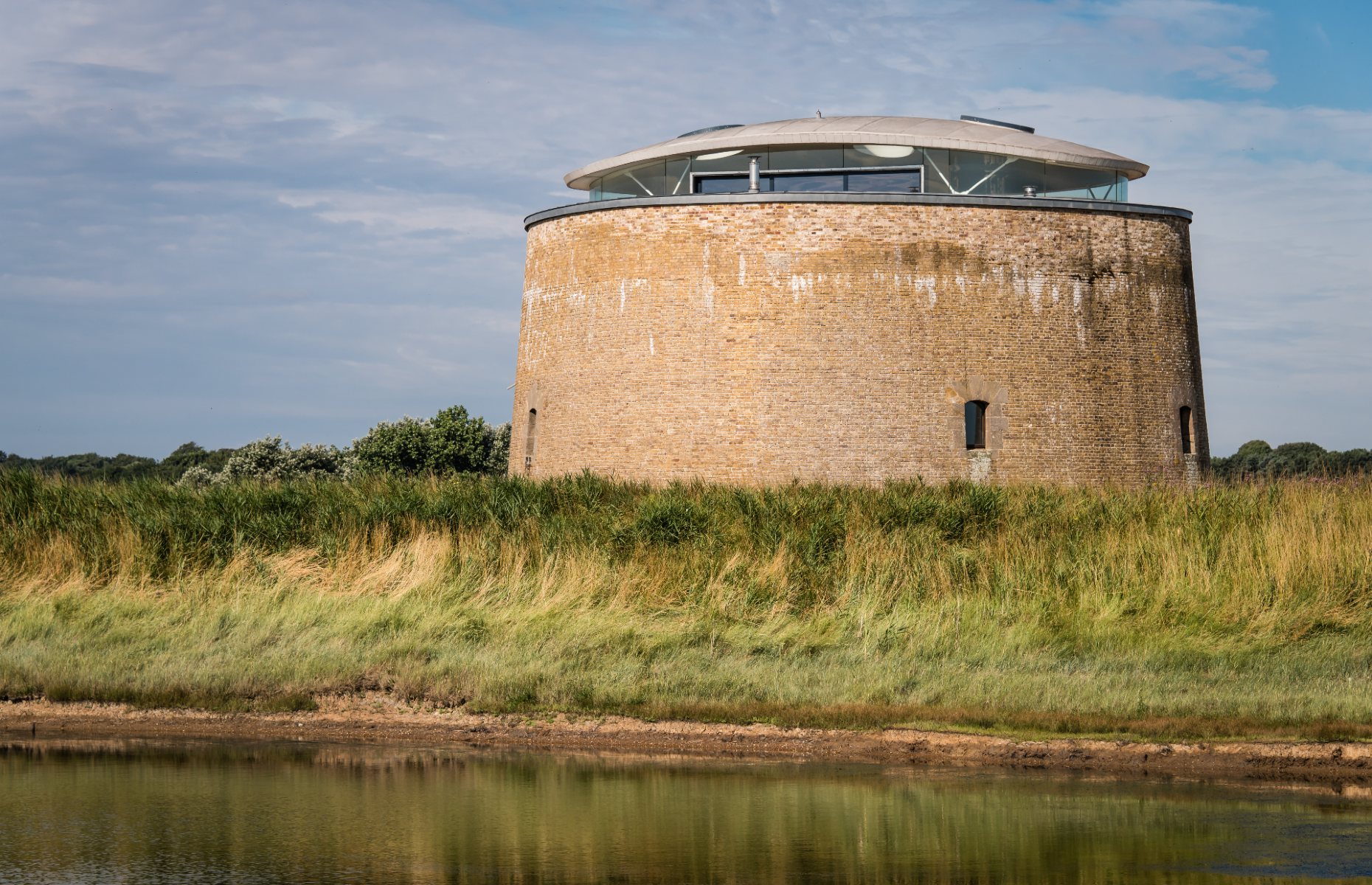 Visit Suffolk
Haw Wood Farm campsite
Tucked away on a lane close to Southwold, Walberswick and the sunken city of Dunwich, this is a traditional place with a modern touch. The handful of camping meadows surrounded by cornfields feature newly-planted woodland for strolls, lots of wildflowers – and a pristine toilet and shower block with award-winning eco credentials… water heated by a biomass boiler, even recycled toiled paper.
The energetic couple who runs the place put on special evenings at the café each day – children love Cheesy Chip Tuesdays but there are adult options too, along with special events for viewing the stars on this Dark Sky Discovery Site.
The Ickworth, Bury St Edmunds
Just outside town, a grand but comfy country house hotel occupies the part of Ickworth House that isn't open to the public via the National Trust. There are wellies to borrow by the front door and bicycles to hire for rides around 1,800 acres of parkland. Inside it's all high ceilings, country classic furnishings and gorgeous views from bedrooms.
The light-filled Conservatory restaurant serves splendid breakfasts and dinners while Frederick's, overlooking the Italianate gardens, offers candlelit dining. There's an indoor pool in a barn and tennis courts too. It's very family-friendly with free childcare, buggies to borrow and special eating times if necessary.
Secret Meadows
Wild and crazy glamping is on offer at White House Farm Nature Reserve near Woodbridge, part of the Sinfield Nature Conservation Trust.
In the woodlands there are six posh lodge tents (four-posters, kitchens in Farrow & Ball shades, one with a hot tub), an ancient recycled horse box name the Hobbit Box, a gypsy caravan with kitchen in a shepherd's hut – and a two-storey safari tent, all distressed wood with canvas roof, private loos and a wood-burning stove. Hire a hen coop with two chickens and hope for breakfast before hiring a bicycle or taking a nature trail.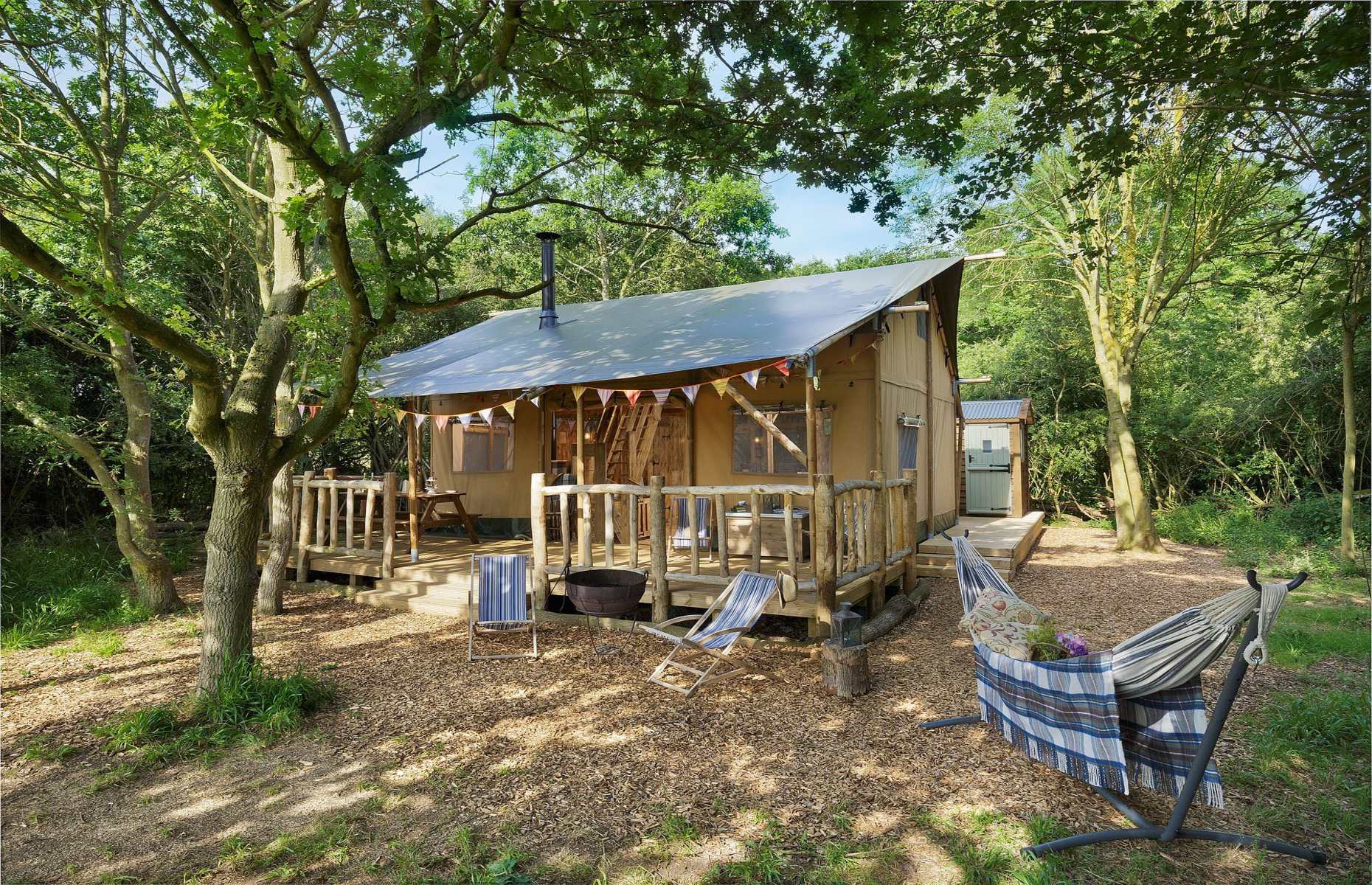 Secret Meadows/Facebook
The Swan, Southwold
This is the town's grand dame, on the market square but only steps from the beach. Old-world class but the interior has been given a bold, colourful makeover.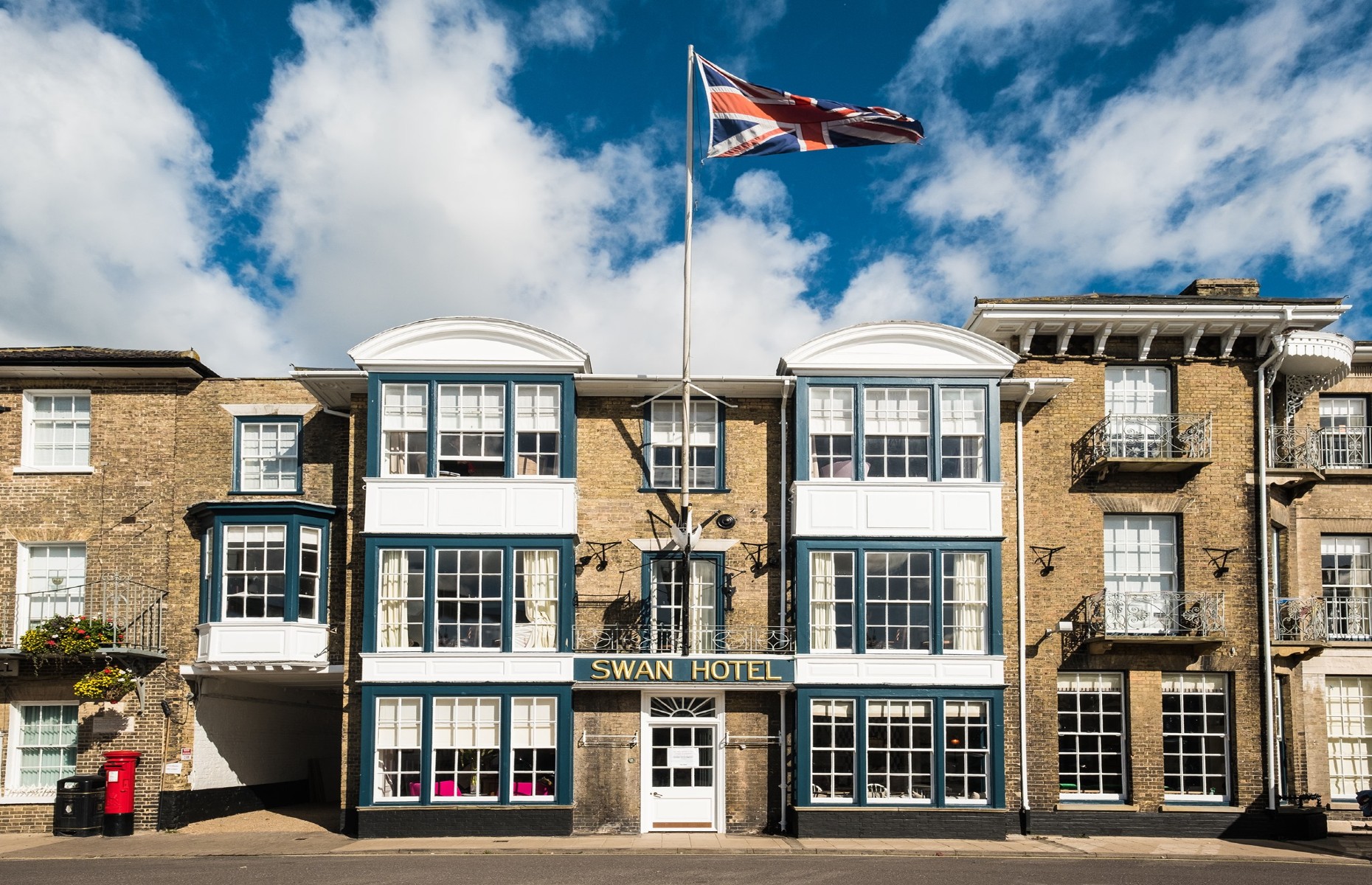 The Swan Southwold/Facebook
Like much in the town this is part of the Adnams Brewery empire and the contemporary-classical Still Room restaurant with copper-topped bar celebrates the Adnams Copper House Distillery. A small bottle of the craft gin is provided with each room – and afternoon tea is something to drink to.
Where to eat in Suffolk
Southwold harbour
This delightfully unkempt working port on the River Blyth is lined with fishing boats as well as the jolly Harbour Inn pub, the Novoboats showroom of Dutchman Jochem Voogt's inspired reclaimed wood furniture, a couple of fishmongers' shacks and several fish restaurants in historic sheds.
Sole Bay Fish Co has its own boats, waterside seating and displays everything from cod and chips to chargrilled lobster and seafood platters on blackboard menus. The restaurant serves lunch while the takeaway (with places to sit) is open into the evening.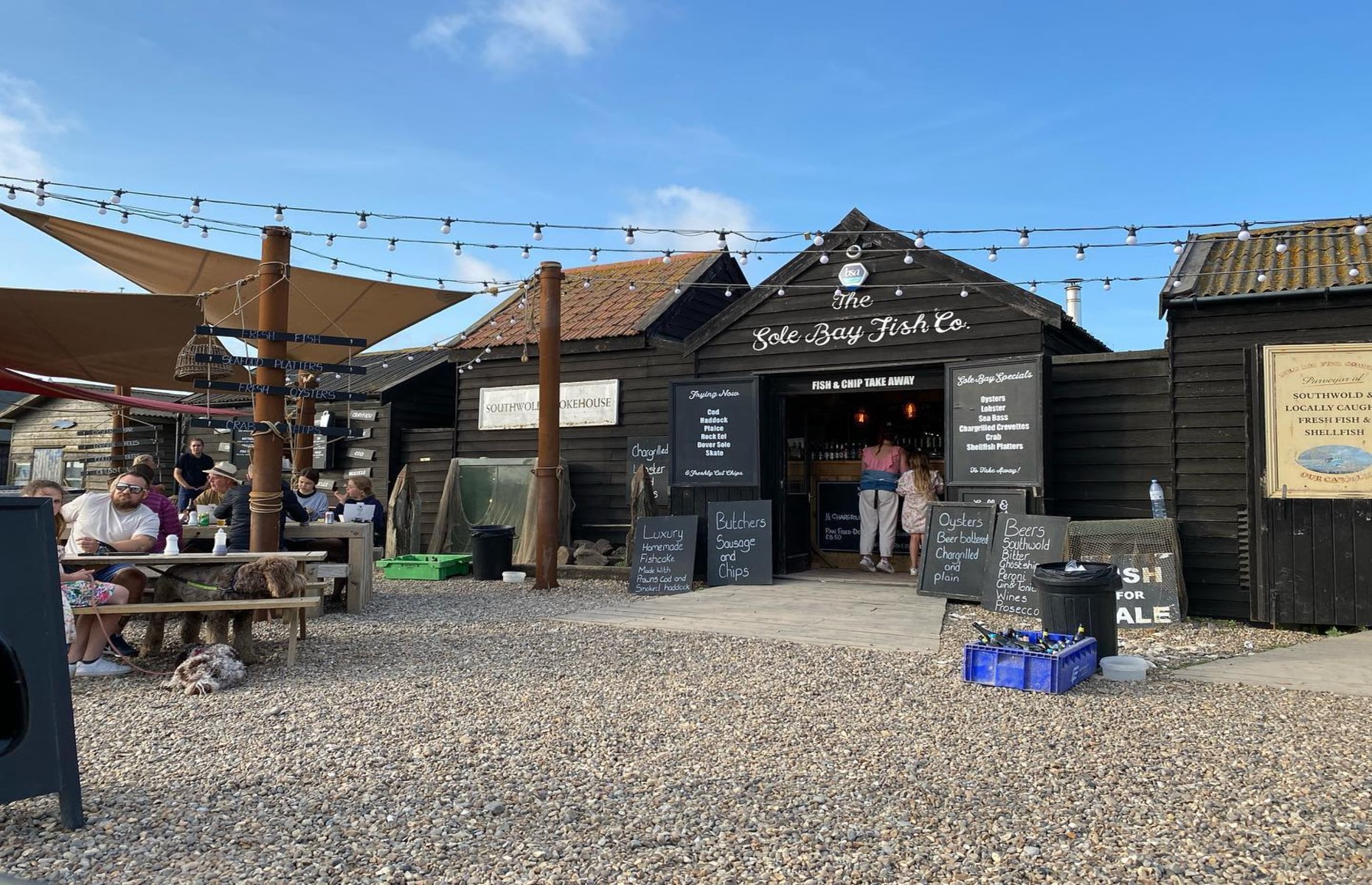 Sole Bay Fish Company/Facebook
Pea Porridge
Suffolk's first Michelin star was awarded to this pretty restaurant in April 2021. The discreet cottage on a quiet square in Bury St Edmunds, masterminded by chef Justin Sharp and wife Jurga, hides an extravagant mix of local produce (quail, fish, cheese, asparagus) and Med/North African/Middle Eastern flavours… pomegranate, tabbouleh, harissa.
Much is cooked in a charcoal oven over varied woods, even pine cones, and there's an ever-changing variety of biodynamic wines from small producers.
Suffolk Food Hall
Below the soaring towers of the Orwell Bridge outside Ipswich and with lawns running down to the River Orwell, the café here is a lovely hideaway for relaxing coffee and cake.
The huge farm shop (more a farm supermarket) is filled with upmarket local produce should you fancy a picnic while the Cookhouse Restaurant, with its panoramic estuary views, offers lunches and afternoon teas. There are country walks, a children's play area and a posh homeware store and garden centre.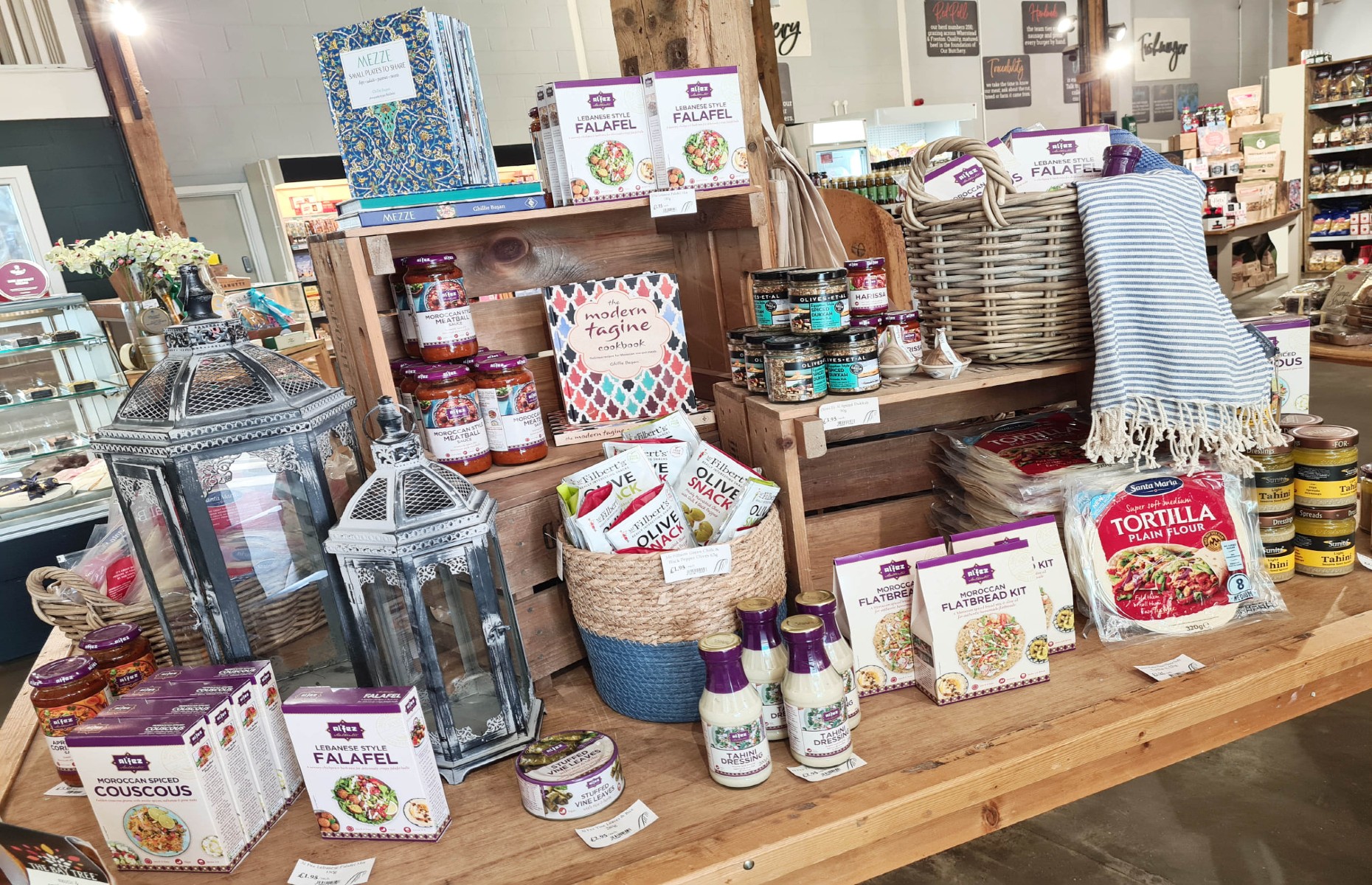 Suffolk Food Hall/Facebook
Wyken Vineyard
This social hub near Bury boasts gardens, a homeware shop and twin restaurants. The daily menu in the Leaping Hare (it's had a Michelin Bib Gourmand for 23 years), which is housed in a 400-year-old barn, features dishes such as potato gnocchi, Wyken nettle pesto, courgette, peas and broad beans, ingredients grown on the estate or within five miles. Most else comes from no farther than Norfolk.
And the Moonshine Café is a lockdown project made permanent – an open workshop with woodfired pizza oven and warming fire chimneys. Organic sourdough bases are topped with yet more local delicacies. Top wines too, including the sauvignon blanc-like award-winning Bacchus. And yet more eats, from burgers to cakes, at Saturday farmers' markets.
Two Magpies
A super-cool cake shop and bakery in Southwold, Two Magpies now has outposts in Darsham (with a bake school, and around the corner from Haw Wood Farm campsite) and Aldeburgh. There's some seating (and posh hot chocolate) but you can easily load up on picnic fare – gourmet sausage rolls, extravagant cakes and tarts, and the sourdough bread.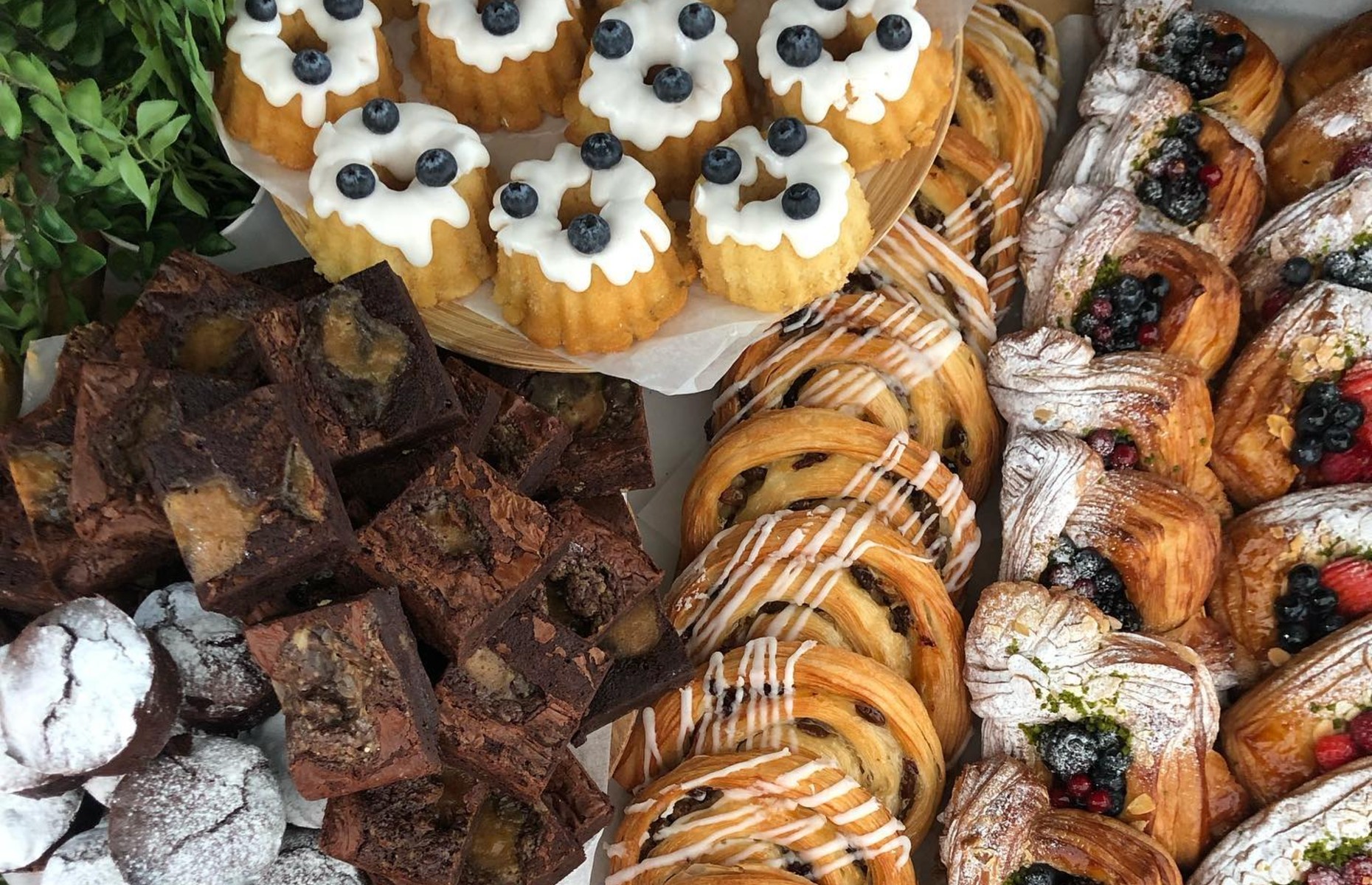 Two Magpies Bakery/Facebook
There are Friday/Saturday takeaway pizza nights – and there are those who swear by the rolls of salted caramel cookie dough for home baking.
How to get around Suffolk
From London, the A12 heads all the way to Ipswich, curves around the city then goes up the coast. The A47 cuts across Norfolk from the Midlands.
There's a fast, frequent train service from London Liverpool Street to Ipswich, then a charming local service north through the countryside… Woodbridge (yacht masts on the other side of the platform), Saxmundham, Darsham on so on, up to Lowestoft.
It's easy (and lovely) to drive around the country roads but there are also buses – the Coastal Clipper (firstbus.co.uk) connects Southwold and Lowestoft.
READ MORE: The UK's prettiest small towns and villages
Lead image: travellight/Shutterstock
Map of Suffolk
Be the first to comment
Do you want to comment on this article? You need to be signed in for this feature