Central Park's incredible secrets revealed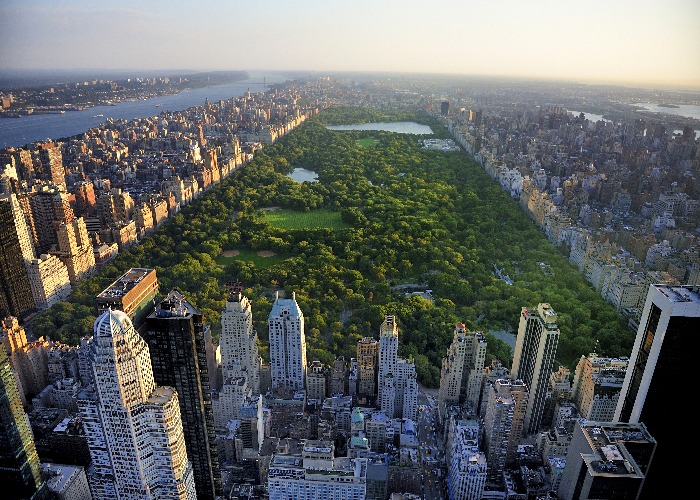 Think you know Central Park? Turns out there are surprising secrets hiding behind one of New York's most well-loved attractions – we peel back the layers of history to share seven little-known facts.
A glowing green oasis in the heart of The City That Never Sleeps, Central Park is one of New York's best-loved attractions, usually visited by around 42 million people a year. Yet despite the park's fame, it has more than a few surprising secrets up its sleeve, from ground-breaking scientific discoveries to the fascinating – and troubling – history of the land before the park was built.
The decision to purchase the park's land was approved in 1853 and the design was the result of a competition, which saw 33 entries. The winning design, created by American writer and landscape architect Frederick Law Olmsted and English architect Calvert Vaux, focused on pastoral-style scenes and wooded areas.
Once the land had been cleared, work on the park began in 1858 with the first section opening to the public that same year. The rest of the park was built over the next 15 years. We reveal its hidden secrets below.
Library of Congress
1. It used to be home to a diverse community
Yet the park wasn't just built on barren land. From the 1820s many African Americans, as well as German and Irish immigrants, began to settle in a patch of land between 82nd and 89th street. By the 1850s, there were at least 300 people living on the patch of land, known as Seneca Village. At the time, such an integrated community was highly unusual.
New York's white upper-class elite began to air concerns about overcrowding in Lower Manhattan and put forward the idea of building a city park. But where to put it? The proposed area included Seneca Village and would mean that 1,600 people were displaced. Newspapers downplayed the extent of the communities that lived there, with one describing the area as being "occupied by miserable looking broken-down shanties" and another calling it a "Squatter's Village".
But that wasn't the case: while some did live in shanties, evidence shows many residents had two-storey homes and most researchers agree that it was a stable and prosperous middle-class community.
Despite residents' objections against Central Park's construction, the settlements were ultimately seized and destroyed. To commemorate this forgotten chapter in the city's history, a temporary exhibit has been placed in the park this year.
Courtesy Central Park Conservancy
2. Sheep once roamed freely
When Central Park was created, there was a 15-acre (six-hectare) area reserved for military drills and exhibitions. However, park designers Olmsted and Vaux realised that it might not be an ideal location for such activities, so in 1864 the area took on an unusual new purpose.
From that point on, the area named Sheep Meadow was home to a flock of 200 sheep, intended to evoke a British countryside scene. The sheep stayed for decades until 1934, when Central Park Commissioner Robert Moses decided to move them to Prospect Park in Brooklyn.
Detroit Publishing Co/Library of Congress/Public Domain
3. It was once covered in glaciers
Wandering around the park today, you'll still be able to spot large boulders which were left during the last ice age, some 18,000 years ago. These huge rocks were once embedded in a giant glacier that covered the entire country and were left behind when it melted.
READ MORE: 99 beautiful things we love about America
4. The roads are curved… for a peculiar reason
The park's curved roads were originally meant to deter people from having horse and carriage races around it. It's also thought that Olmsted and Vaux designed the meandering paths to attempt to bring a countryside feel to the park, in contrast with its urban surroundings.
However, the curved roads haven't stopped some modern-day racing, with many super-fast cyclists reaching speeds in excess of 30 miles per hour (48km/h), according to Strava data.
Museum of the City of New York/Byron Collection/Getty Images
5. It's bigger than some countries
With a size of 840 acres (340 hectares), Central Park is bigger than the world's two smallest countries: the Vatican City at 121 acres (49 hectares) and Monaco at 499 acres (202 hectares).
The land also cost more to buy than the entire state of Alaska: New York authorities paid $7.4 million for the land to build Central Park in 1853, while Alaska was purchased by the US from Russia for $7.2 million in 1867.
6. Lampposts have a curious hidden meaning
It's easy to get lost in Central Park, with its winding paths and enormous size. Fortunately, Henry Bacon, the man who designed the park's lampposts back in 1907, was one step ahead.
On each of the park's 1,600 lamp posts there is a four-number code. The first two numbers designate the nearest street, while the second two tell you whether you're closest to the east or west side – with even numbers signalling east and odd numbers signalling west. A handy tip to remember if your phone battery runs out.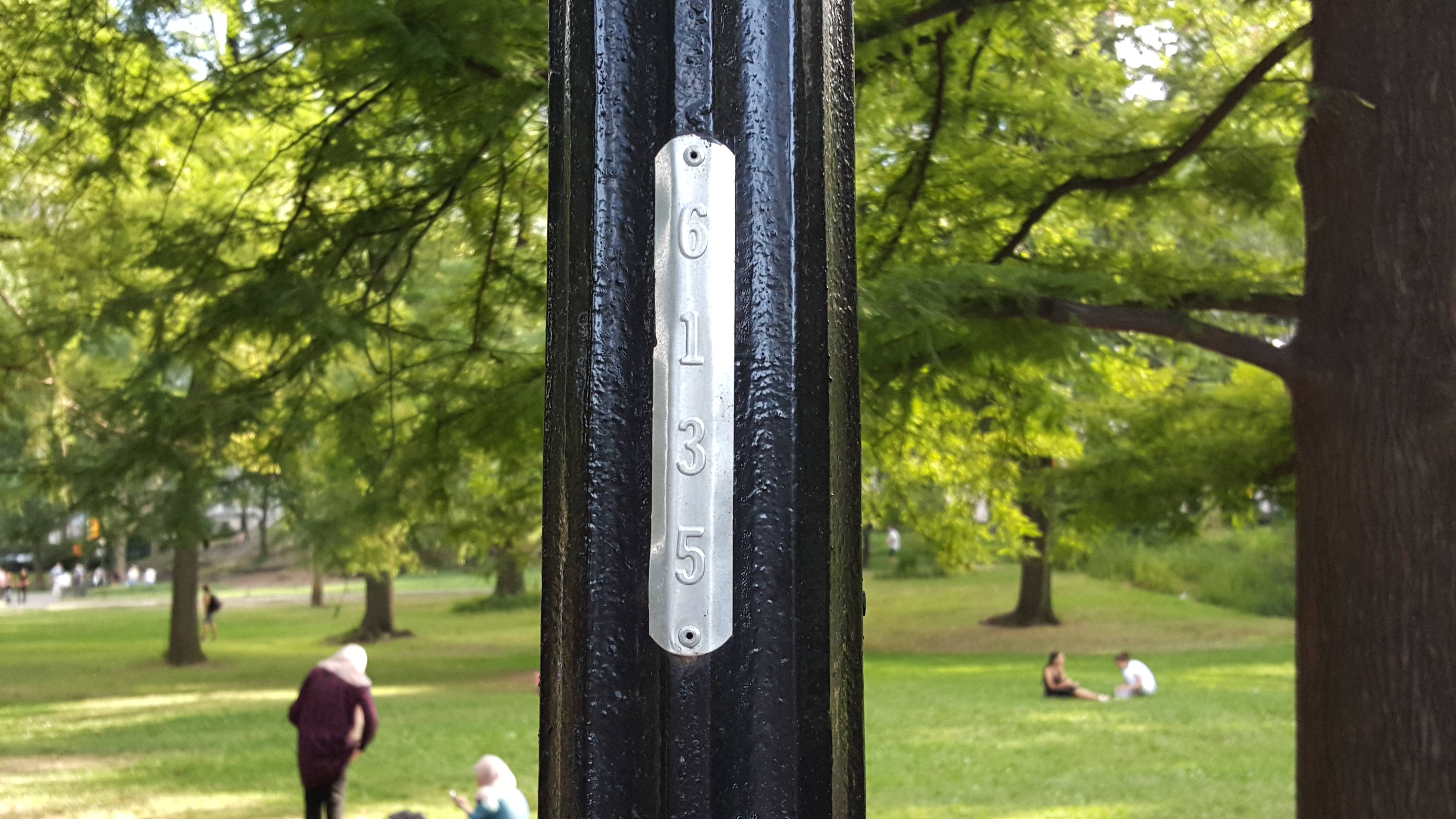 MSuper/Shutterstock
7. It was home to a scientific discovery
You might not imagine a busy city centre park as the prime spot for wildlife discoveries, but that's exactly what happened in 2002.
While collecting leaf samples from different parts of the park, scientists from the American Museum of Natural History in New York discovered an 82-legged centipede with a length of 0.4 inches (10mm), the first of its kind ever to be discovered.
The researchers said it likely originated from East Asia but somehow made its way into the park, perhaps by hiding on an exotic plant. The samples were sent to Richard Hoffman, then-curator at the Virginia Museum of Natural History and the insect was named in his honour – Nannarrup hoffmani.
READ MORE: New secrets of the world's ancient wonders revealed
Featured image: T photography/Shutterstock
Be the first to comment
Do you want to comment on this article? You need to be signed in for this feature