Take the family on a jolly jaunt to the Julian Alps
This majestic mountain range that sits between Slovenia and northeast Italy offers pretty peaks, picture-perfect lakes and activities children and adults of all ages will love... not to mention cream cake to die for!
"Mummy, this is magical!" my five-year-old exclaimed as we entered Bled's Church of the Assumption. Eyes wide, she gawped at the church's ornate gold altar and scampered excitedly over to ring its 'wishing bell'.
Magical isn't a word I use lightly, but it was uttered on many occasions during our summer break in Slovenia's Julian Alps. From two fantastic lakes with water so clear you can sit for hours spotting fish, and unforgettable mountain views, to attractions the kids will tell all their friends about, here's why you should visit the Julian Alps as a family.
For adventures on the water…
Our days in the Julian Alps centred around our next swim, as Lake Bled and Lake Bohinj's aquamarine waters were the perfect places to splash around and cool off after exploring. There are family-friendly beach areas on both lakes, with gently sloping pebble shores, where children can paddle or swim and look out for fish, ducks and swans gliding by.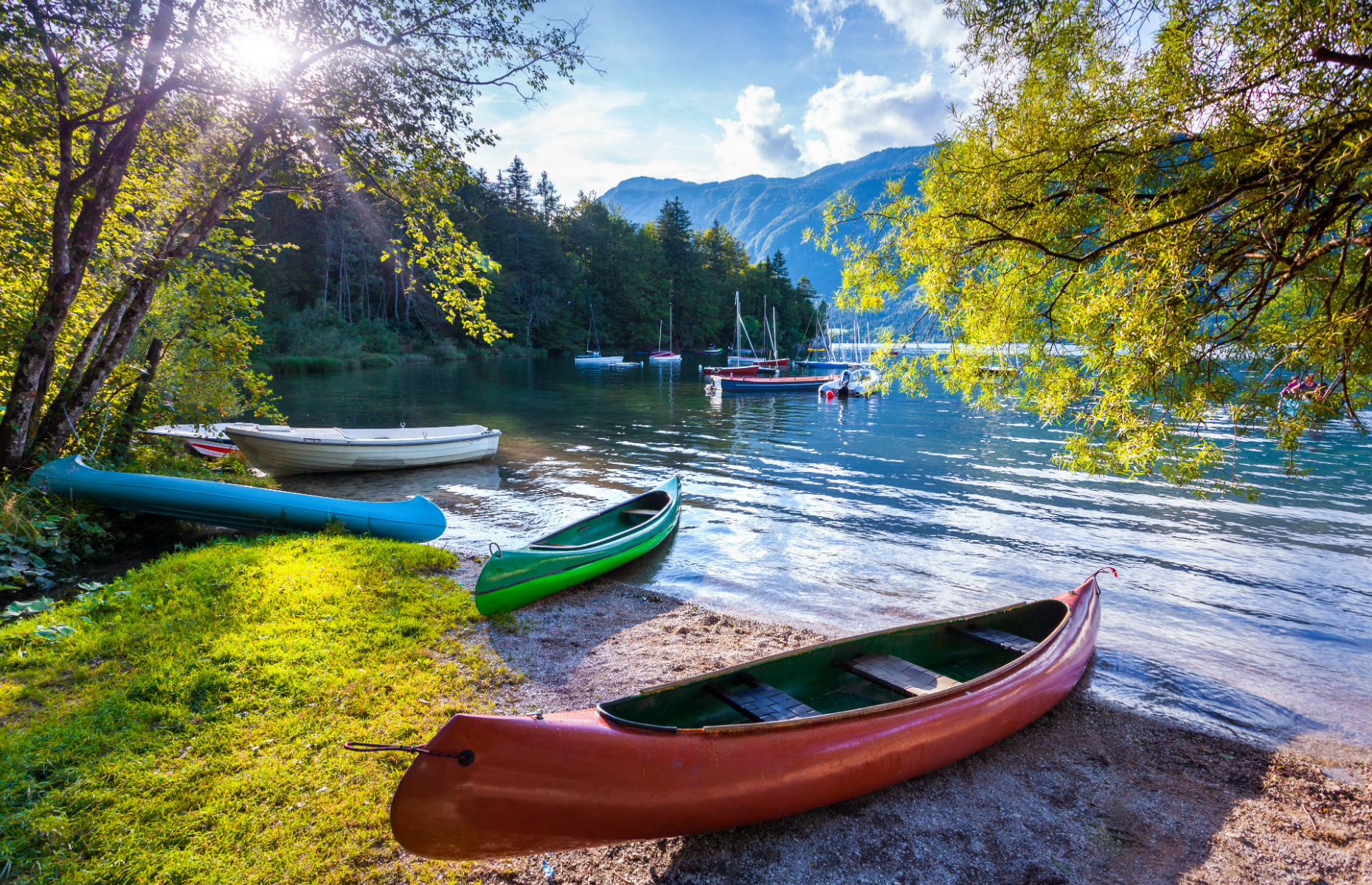 Andrew Mayovskyy/Shutterstock
Lake Bohinj, surrounded by towering mountains, is the quieter of the two lakes, and is arguably the most alluring place to swim because of this. But there's no denying how picturesque Lake Bled is, with a castle looming over it and its famous church on an island.
Both lakes have water sports on offer for older children too, from kayaking and stand-up paddle boarding, to rowing.
If that sounds too much like hard work, a memorable way to travel on Lake Bled is aboard a traditional pletna boat – a wooden boat rowed by an oarsman who stands like a gondolier at the back.
Read more: Stunning pictures of Europe's best national parks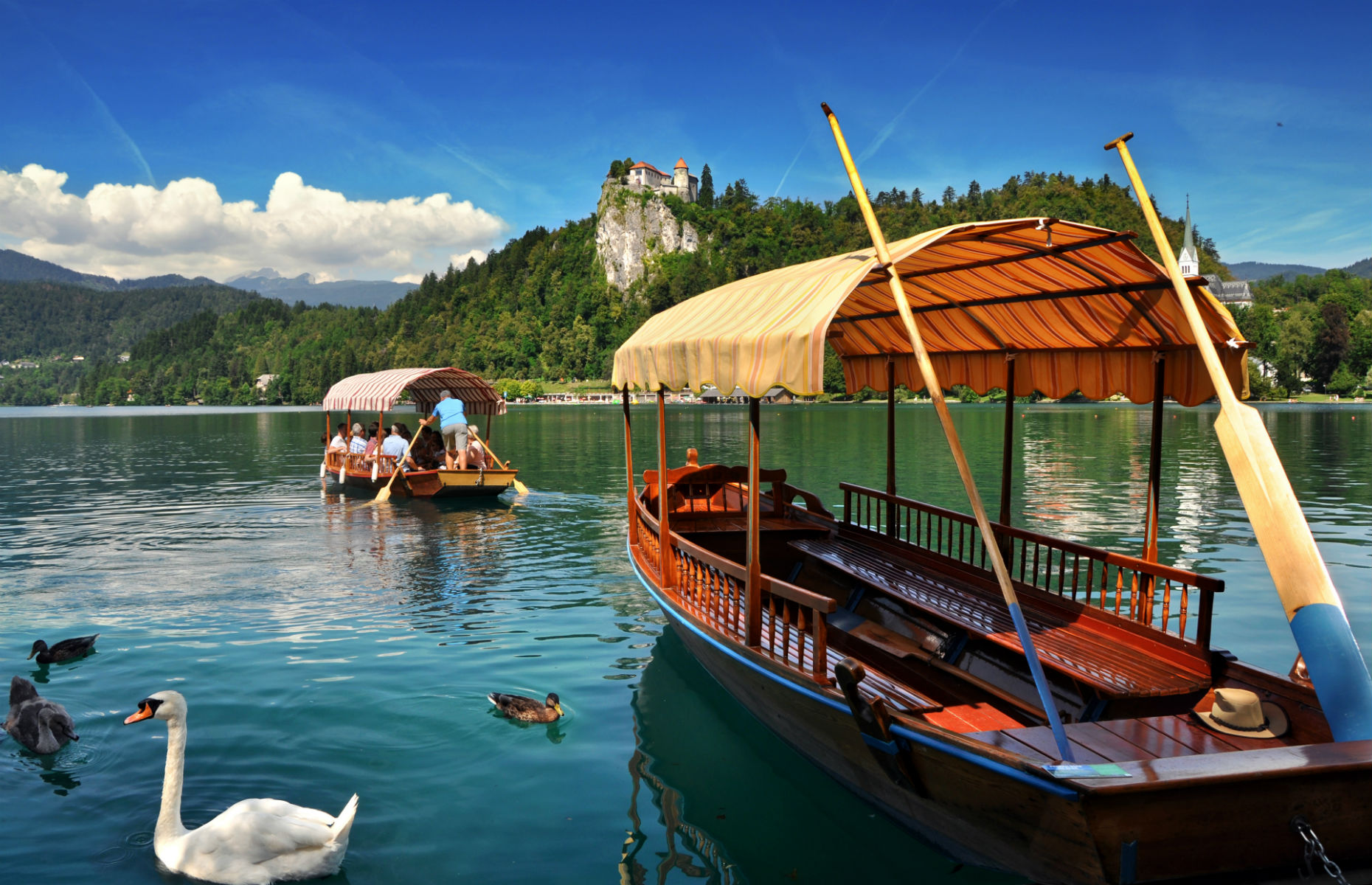 Minoli/Shutterstock
…and those on dry land
For views that will make even the kids gasp, take the cable car up Mount Vogel to its ski centre and look out over Lake Bohinj from 1,535 metres above sea level. Cable cars run from 7.30am to 7pm every half an hour from the shores of Lake Bohinj in summer and my two-year-old was delighted to step out to see Alpine cows with cowbells roaming freely as well as goats grazing.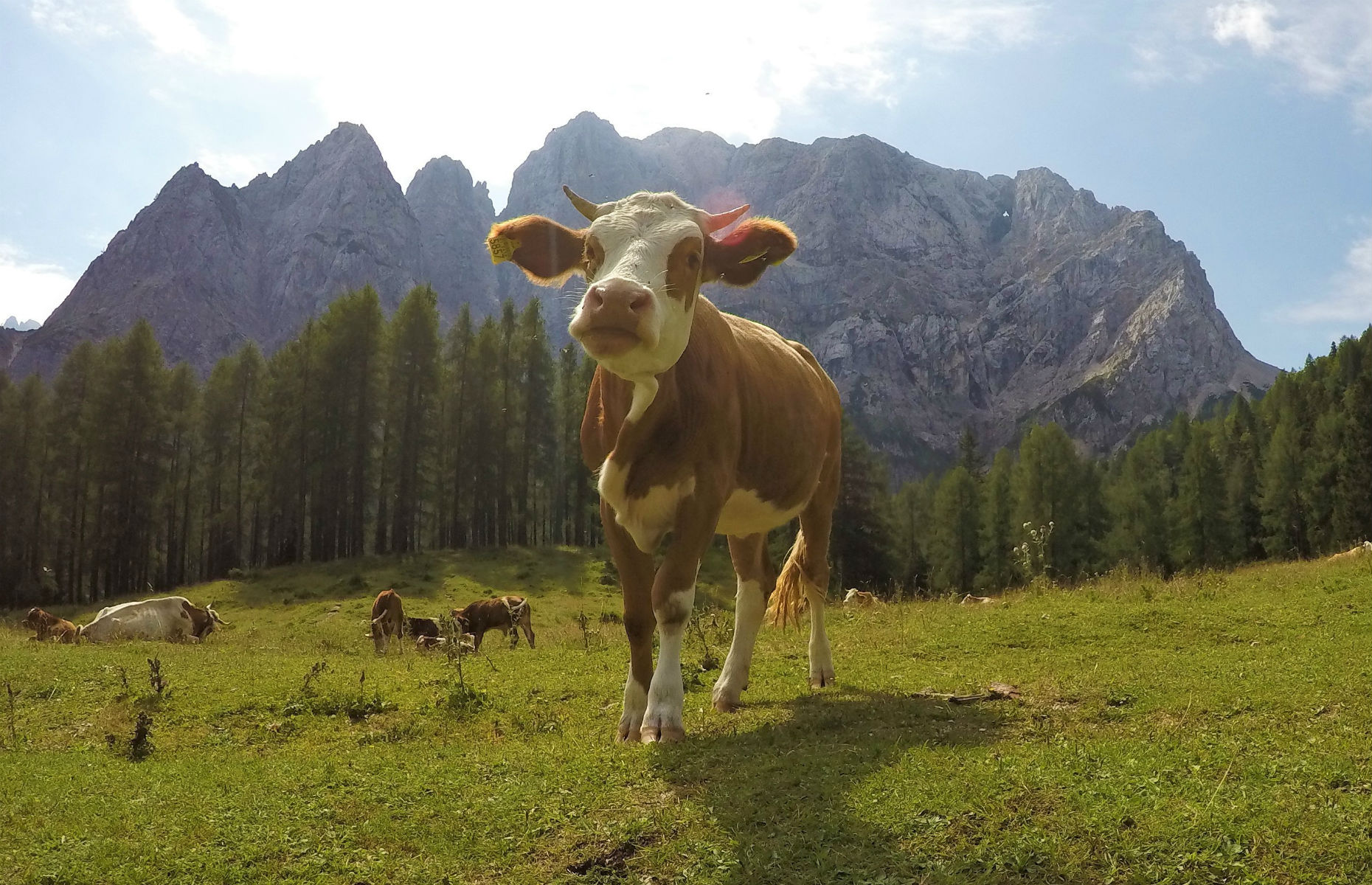 Aneta Lysakova/Shutterstock
Once you've taken photographs galore of the mountain and lake backdrop, there's plenty to do at the Vogel Ski Centre, even in the summer. You can whizz across the 300-metre-long Vogel zip wire, sit with a drink in a café and appreciate your surroundings, or go for a family hike on one of the many trails.
With a two-year old in tow, we were limited on the length of walks we could do on our trip. However, we enjoyed an easy stroll around Lake Bled punctuated by an ice-cream stop, a swim and a drink with a view. Families with older children will love the varied hiking options in the Julian Alps' verdant countryside and tougher mountain trails, though, which we've promised to return to.
And even more adventurous families will enjoy the summer tobogganing on offer on Straža Hill next to Lake Bled.
Read more: The world's bravest travel adventures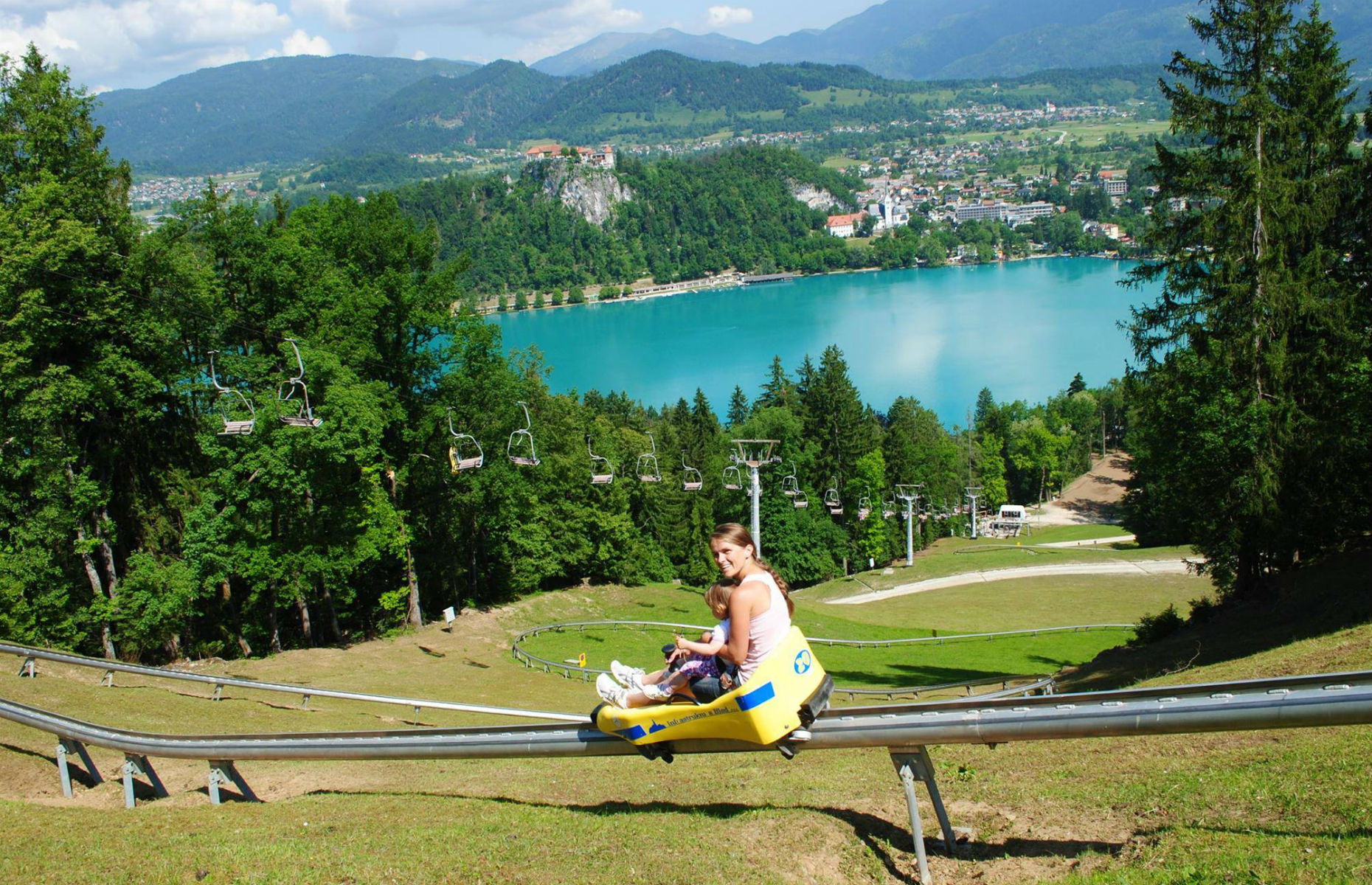 @strazabled/Facebook
To see the power of nature
There's nothing like distraction to make a tired five-year-old forget that she's been walking for two hours, and Vintgar Gorge, around 2.5 miles (4km) northwest of Bled, was a great place to explore as a family and burn off some energy. There are wooden walkways over the sparkling turquoise water in this 5,249-foot-long (1,600m) gorge and children will enjoy watching the rapids below as you stroll, counting how many fish they see, spotting a huge stone railway bridge, and the satisfaction of reaching the Sum waterfall at the end of the loop.
The gorge can get busy, though, and crowded walkways can be a challenge with children – so visit as soon as it opens or at the end of the day.
To have a wish granted…
You can't visit Bled without taking a trip to its Church of the Assumption, one of its most photographed spots (and my five-year-old's magical highlight). On an island in Lake Bled, reached by boat, children will love the legend of its wishing bell.
Apparently, a widow from Bled wanted to dedicate a bell in the church to her husband who was killed by bandits. She paid for a new church bell, but as it was transported on the lake, a storm hit, and the boat and bell sank. Heartbroken, the widow sold everything, donated the proceeds to build a new church and went to Rome to live as a nun. The Pope heard her tragic story after her death and, in her memory, dedicated a new bell in the church to her. He said that anyone who rings the bell three times and makes a wish will have it granted.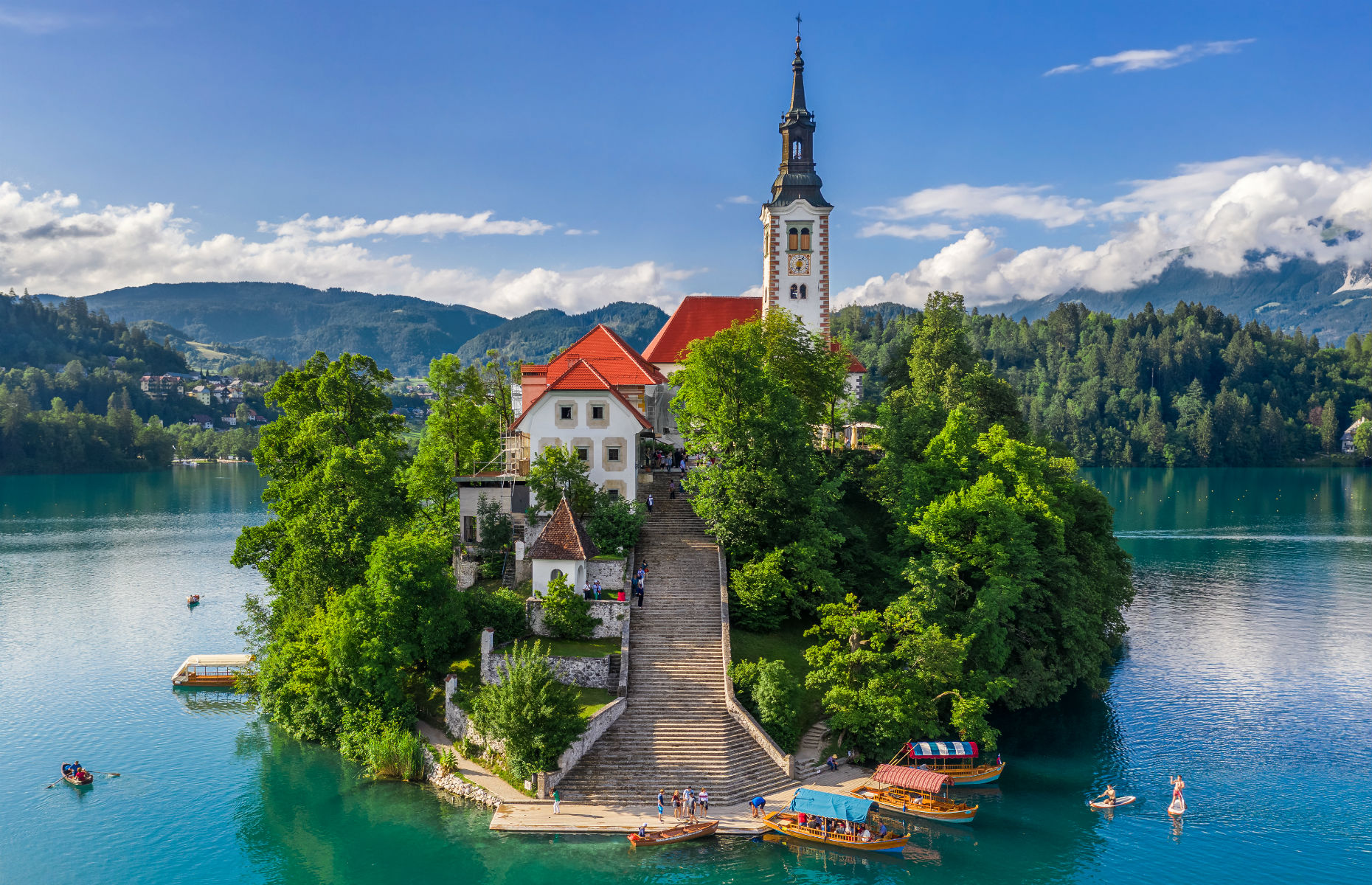 ZGPhotography/Shutterstock
We were told by locals that the wish we made had to help someone else less fortunate in order to come true, so we agreed on a joint family wish before our five-year-old excitedly heaved the rope to the bell.
There's also a clock tower on the island with a pendulum clock which fascinated the children – especially when it rung, slightly deafening us all, while we were at the top of the tower.
To visit a castle with a knockout view
Sitting dramatically on a cliff above the lake, Bled Castle is another must-see attraction and both children were impressed as soon as we entered over a drawbridge. Inside is a museum covering the area's history and interesting attractions such as a forge where you can make a coin. But what makes it special is the view it affords over Lake Bled below.
Read more: 30 of the most beautiful European castles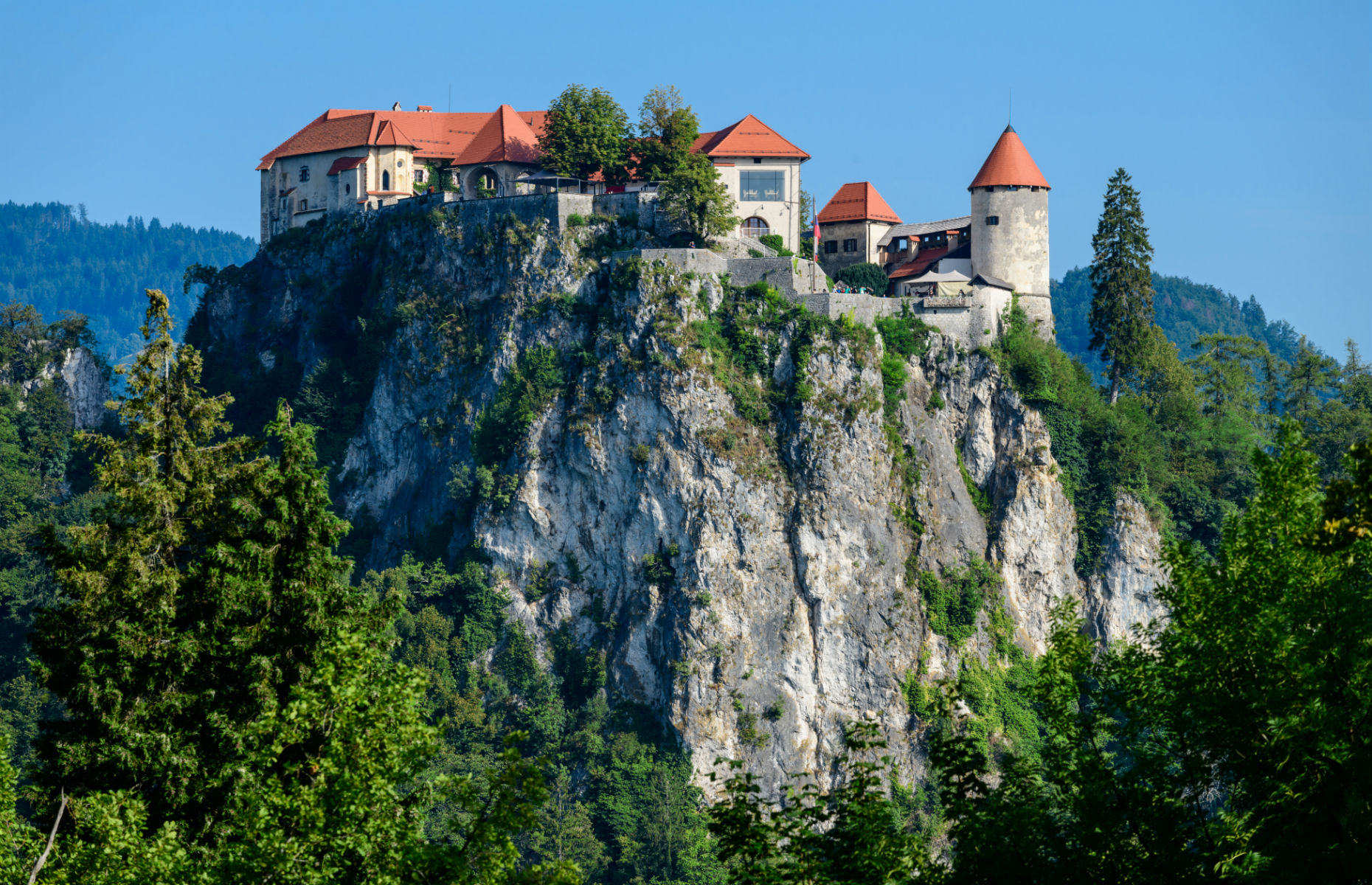 A_Mikhail/Shutterstock
For family-friendly food
Days spent swimming, hiking and exploring mean hungry children, and the Julian Alps has plenty of dishes that all the family will enjoy.
My two-year-old doesn't generally have a sweet tooth but the sight of the gigantic slabs of glistening kremšnita (Bled cream cake) enticed even him. Made with custard and whipped cream in a sandwich of flaky pastry, the traditional dessert in Bled is served in many of its cafés but the Hotel Park, by the lake, claims to serve the original version.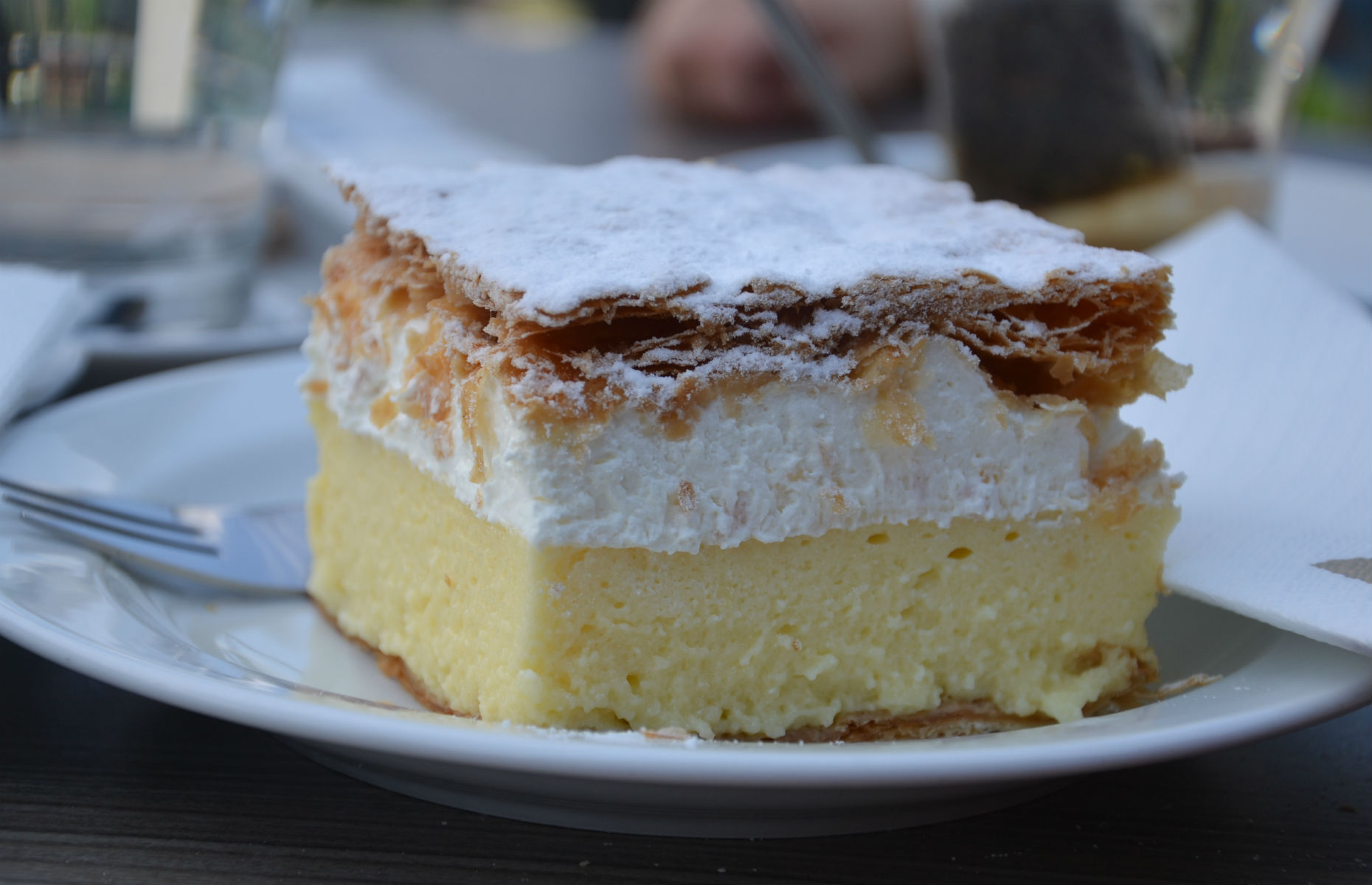 Erik van de Leur/Shutterstock
Savoury options proved to be equally popular, including enormous local sausages that we never expected the children to finish (they did) and gooey dumplings. And, for fussier eaters, there's pizza and pasta on many menus too.
Lead image: Zdenek Matyas Photography/Shutterstock
Be the first to comment
Do you want to comment on this article? You need to be signed in for this feature